31st December 2018.
As it struck midnight and we entered 2019, most were welcoming another year with close family and friends. Meanwhile, I was at the airport parting with my own and preparing to spend a few months studying abroad in Glasgow.
I'd been looking forward to this for a very long time. My heart tingled with excitement while my mind raced thinking about how the five months would play out – all this while fully aware of how I'd be leaving behind most of what's familiar to me.
Living abroad means I won't have access to Singaporean food, surroundings, heat (though I'm not complaining about missing this) and her people. Personally, this didn't bother me much but my grandparents' constant reminders about safety made me have this at the back of my mind.
"Hati-hati tau di situ, kakak di negeri orang lain."
Translation: Be careful out there, you're in someone else's country.
My grandparents were giving me the typical 'don't talk to strangers, always be alert' advice. And I don't blame them – take the recent Christchurch attacks, for instance. To say the least, the world and its humans are unpredictable. Islamophobia is on the rise and the consensus is that young Muslim travellers like myself are more vulnerable and easy to take advantage of.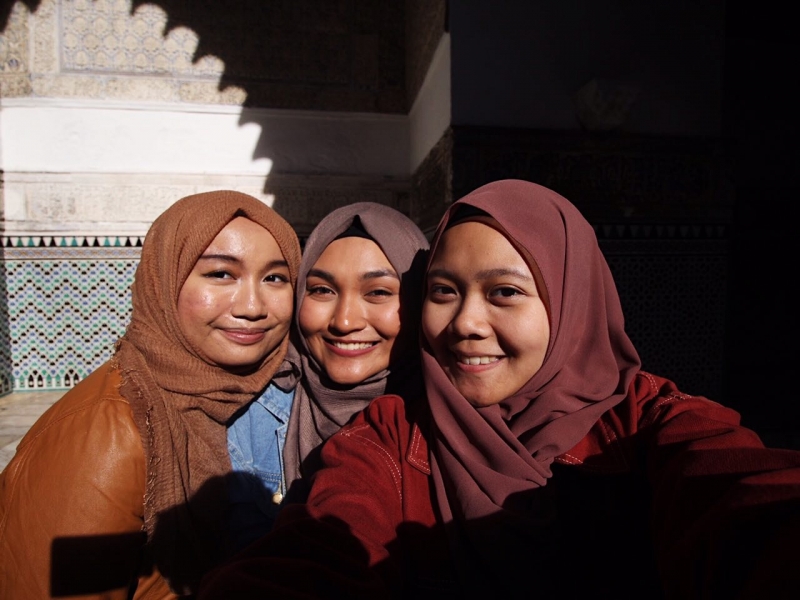 For most of my venture overseas, it was going to be with Natasha and Izza. As we journeyed through various cities, we crossed paths with many individuals. These interactions showed me the importance of keeping an open mind when meeting new people, albeit harbouring fears.
For one person, it might be the fear of being a female traveller. For another, it might be the fear of being a solo traveller. Heck, the idea of travelling in itself can be daunting for anyone. Nevertheless, every encounter with Muslims that I had throughout my travels was meaningful and brought about a sense of familiarity that I deeply appreciated.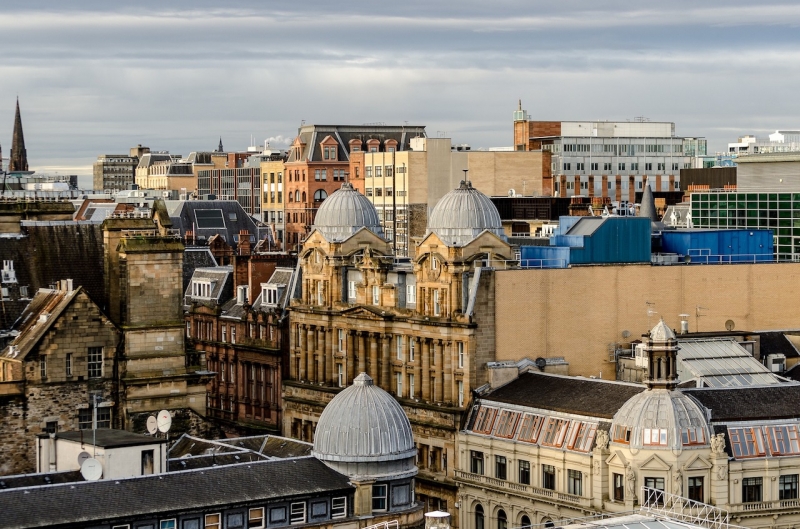 I will always remember this one example fondly. During a rainy day in Glasgow, my friend Izza got lost in the city's West End. She saw a Muslim lady with her daughter and in a desperate attempt to reach the subway, she approached her and asked for directions. Not only did Izza walk away with the directions she'd hoped for, but she and the woman (her name's Rizwana) also ended up chatting quite a bit.
Somewhere in the midst of that encounter, phone numbers were exchanged and Rizwana even exclaimed, "Come over to my place for dinner sometime!" A few weeks later, Izza, Syaqir (our other friend) and I took up her offer and spent an iftar there during Ramadan.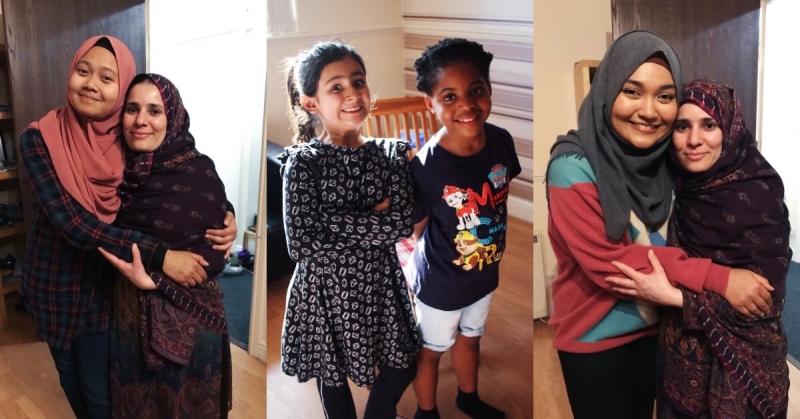 The moment we stepped in, we were pulled into a hug by Rizwana and greeted by the giggles of her 7-year-old daughter, Fatima. The food spread at her place was wonderful – samosas as big as curry puffs, dahi baray, kebab patties, biryani rice, mango lassi.
It was a dream for us since we felt like we hadn't had proper home-cooked food in ages! Well, we'd cook a lot on our own but whether that was on par with our mums' cooking was questionable. During subsequent visits, she cooked lots of food for us and even made sure to pack some for us for suhoor.
My friends and I would take turns helping in the kitchen and played hide-and-seek with Fatima and her neighbour/best friend Nicky. Fatima, Nicky and I were running around. Izza and Syaqir were helping Rizwana out with the serious task that is iftar prep. Her home felt chaotic in the best possible way. This chaos reminded me about when my little nieces and nephews would come over and instantly, I remembered this familiar feeling.
Despite being complete strangers, I was so heartened to see how welcoming Rizwana was to Izza, Syaqir and I. She treated us with kindness that I was not expecting but am eternally grateful for. By letting us into her home, she gave us the opportunity to experience a bit of what we missed back home.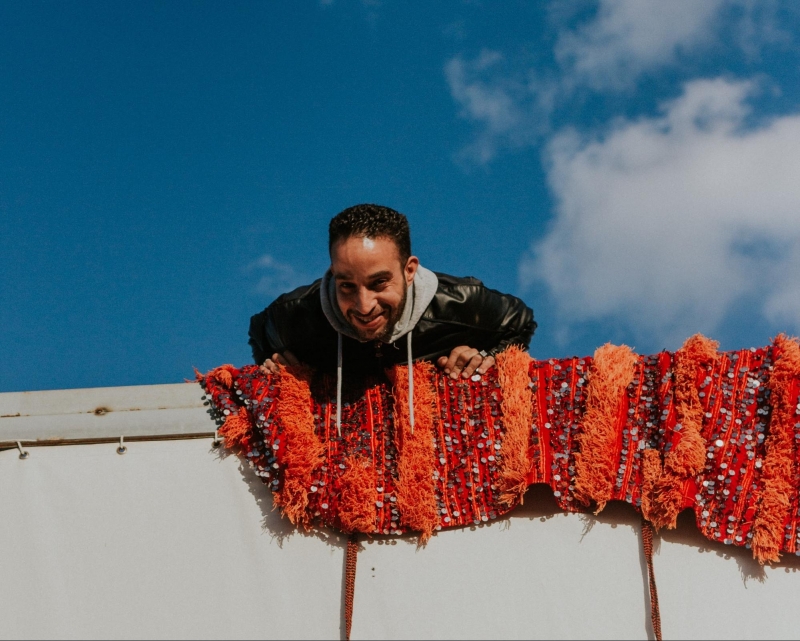 Here's another day that I look back on so fondly. Izza, Natasha and I met Abdul in Marrakech during our guided tour around the souqs. His artisan shop was one of the stops. Though our interaction could've just stopped at the visit, he invited us over for dinner and Moroccan tea.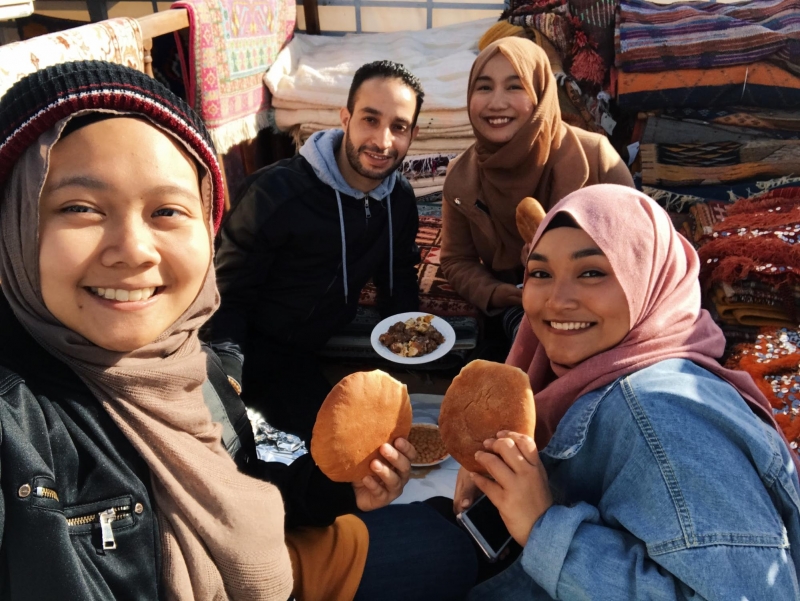 With him, we went to the more obscure spots of the Medina, like the one pictured here. This was when we took our dinner to a carpet shop rooftop terrace. He even gave us a behind-the-scenes look at the daily carpet auction that happens amongst carpet sellers! Abdul truly made us feel so welcomed in Marrakech, radiating a contagious passion towards the city which he calls home.
Also read: Visit Morocco: Where to Eat, Explore and Stay!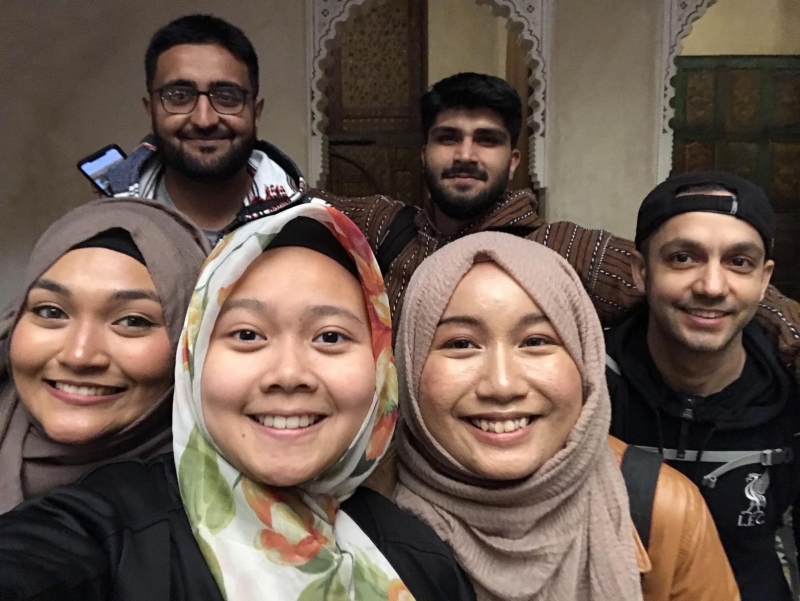 While in Fez, Natasha, Izza and I came across some fellow travellers (Temour, Hammad & Atiff) in a sejadah (prayer mat) shop. What broke the ice instantly was because all of us shared a laugh about something that happened in the shop, hence cue the self-introductions. Turns out, they were visiting from Fez from the UK and were quite familiar with Fez.
All of us ended up spending a few hours together, visiting museums, navigating the Medina and trying out camel burger. Thinking back, I don't think us three girls (being first-timers to Fez) would've survived navigating the notorious alleys of the Fez Medina alone. They were seriously God-sent!

And this particular friendship didn't just end in Fez! Since they live relatively near us in the UK, we paid them and their families a visit in Manchester. It was amazing to see where and how they lived and spent their days.
There were so many smaller encounters with other Muslims whom we met on our travels that were just as meaningful. The warm Moroccan shopkeepers (or rather souq-keepers) who gave us "Muslim prices". The countless Muslim Uber drivers we encountered whilst in Central Europe. Our neighbourhood kebab joint that prepared us iftar during Ramadan.
These individuals, their neighbours and their families welcomed us wholly into their homes, cooked for us, presented us with gifts. Most importantly, they gifted us with their time and generosity.
It's crazy to think that most of these encounters with strangers were intended to be quick, short ones. Rizwana was just intended to direct Izza to the subway. Abdul was initially just an artisan whose shop we visited. Temour, Hammad and Atiff were other travellers, in Fez the same time we were. However, they became much more than just that.
Opening up to strangers may sound dangerous, risky and reckless to some. I believe this to be true at times, but we also never really realise what we might be missing out on if all our walls are up.
For my friends and I, it was in befriending and bonding with these 'strangers' that we gained friendships and experiences we wouldn't have otherwise gotten. Truly, I feel so very thankful that I've been brought to meet these amazing people.
Also read: What Does It Mean To Be A Modern Malay Muslim Woman?