A few months before my exchange semester started, my friend, Izza, texted me asking if I'd be open to rooming with her in an Airbnb home. After the horror stories I'd heard about some school dormitories, I willingly agreed. Though I knew to opt for private housing comes with a whole set of risks on its own, it was a risk we were willing to take. After going through listing after listing, Izza found one that had a great location from our respective schools, looked really amazing and most importantly was a Superhost!
Staying with locals: the next big thing?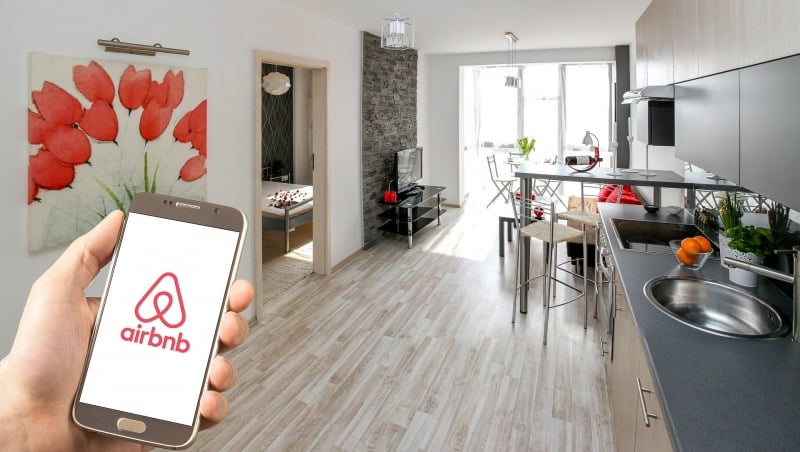 Why is Airbnb so popular?
Have you ever asked yourself this question? Well, I have. If you do a quick Google search on this, you'll find many articles where people sing praises for the genius business model that Airbnb follows. It's managed to solve problems and offer solutions that are unique – there exist people with extra space and, conveniently, there also exist travellers who needed a place to crash. It's a win-win situation.
But another unmissable thing that makes Airbnb, so special, especially if you're sharing the space with locals, is the "humanness" that you find in all of it.
A neighbourhood to call our own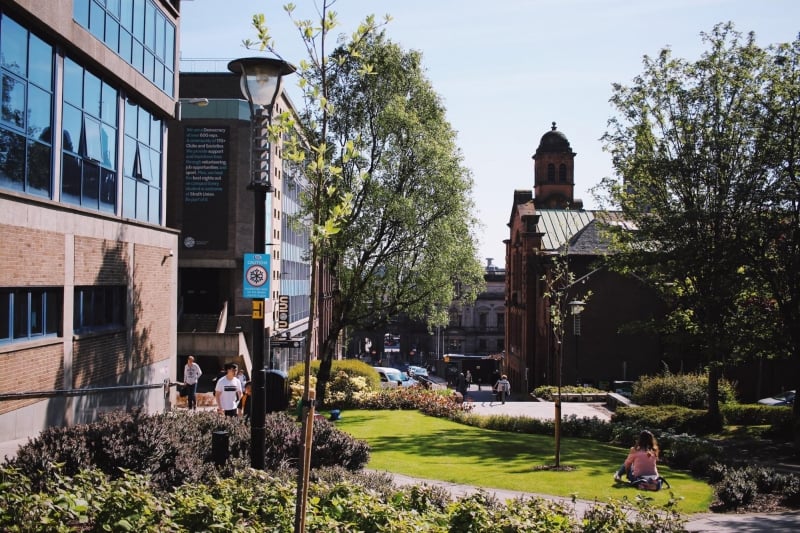 We stayed in Baillieston, which is one of the suburbs of Glasgow. It's a pretty quiet family-friendly neighbourhood. Some common sights would be schoolchildren walking home from school, elderly doing their daily grocery shop and residents going on morning jogs.
The most amazing hosts
The most amazing part about staying in this home was, hands-down, the beautiful family it belonged to. The family we stayed with consisted of Kerry, Alex, their beautiful daughter Maggie and Maggie's granny, Alison.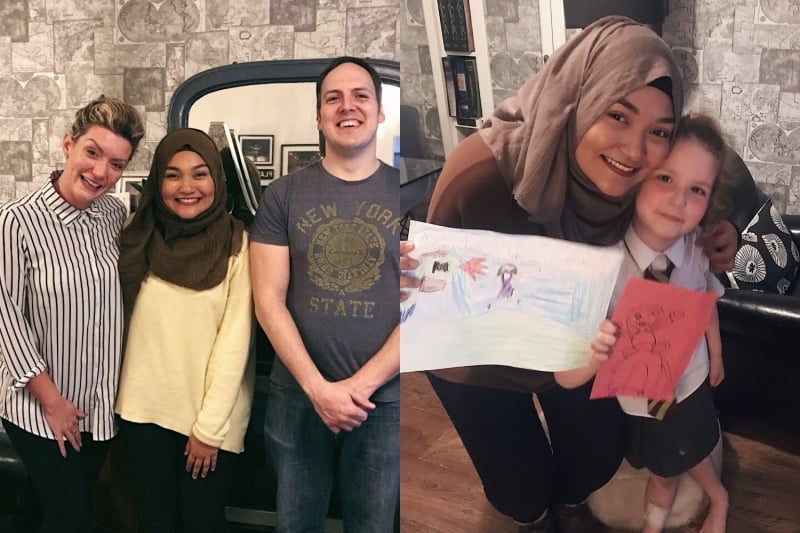 From the get-go, all of them made us feel so at home. Though Izza and I only had a room for ourselves, the fact that they were so generous with their space – it felt as if we rented the entire house. We were free to use the living room, the kitchen and everything in it at any time of the day. Of course, the point is not about quantifying the space. Rather, I was so touched at how giving they were in every aspect of our stay there.
There was once when Izza and I came back from a trip, we rang the main bell just as an indication that we were home before unlocking the main door and entering. Since we hadn't told them the exact date we'd be back, we thought ringing the bell would be appropriate. However, this was met with Alex saying, "This is your house too, no need to knock!" That moment is one that I remember even now.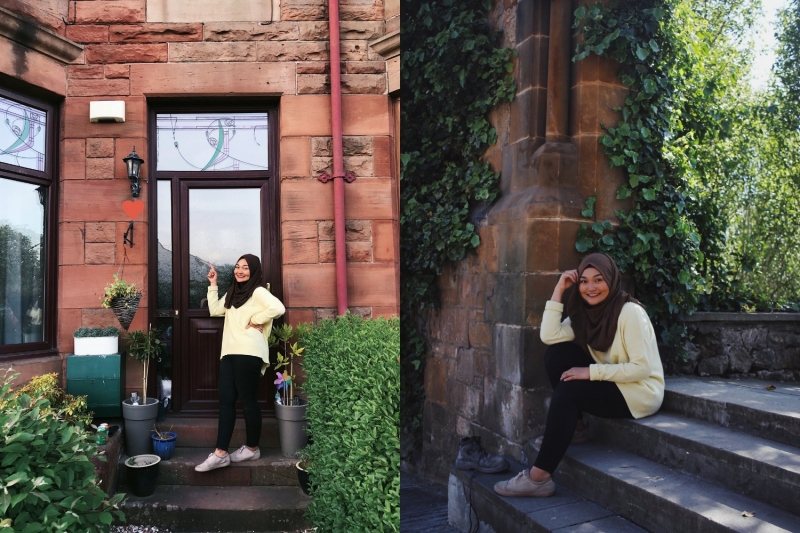 Waking up (and coming home) to Kerry's warm greetings and singing sessions, launching into conversations with witty, sarcastic Alex, lovely catch-ups in the kitchen with Alison and enjoying random dance performances by a dressed-up little Maggie… These frequent happenings at home became moments which I'd become familiar with. Being able to witness and experience how this little family lived their daily lives on this foreign side of the world felt like a privilege – one I never took for granted. In the weirdest way possible, it felt like we had an exclusive experience.
Nobody knows a city better than locals
Conversations with Kerry, Alex and Alison also opened up so much opportunity for me to learn more about Scottish culture, history and the country in general. It felt really meaningful to be able to learn so many things about the country from the locals themselves, people who have lived there their whole lives. I personally think this is one of the best things about living with locals – getting to know the country through the eyes of a local. A lot of the time, it felt like I was being fed insider information by my very own private guide!
Looking back, it's been two months since I've returned home to Singapore, but every memory in that house still remains vivid. I truly believe that homestays are one of the best ways to discover the world, granted you've done the necessary research and background check.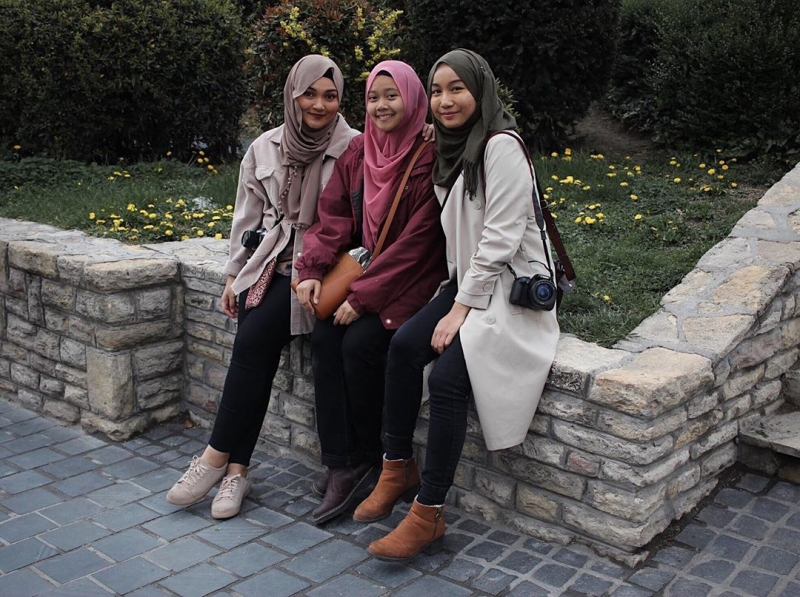 Having said this though, I do recognise that not everyone might be comfortable with sharing spaces with people they're not familiar with. For Muslim travellers who are like this but would still love to befriend a local, there are so many ways to connect with one! Get yourself a local personal guide, make friends with strangers, join interest-specific groups if you're staying somewhere long-term. The possibilities are seemingly endless. You'll soon realise that there are people to meet everywhere you go.
For me, I'm glad that Izza asked me that question all those months ago. Surely, we didn't know who and what we would encounter. But we wouldn't have had it any other way.
Also read: Muslim Strangers: Why I Never Felt Alone While Travelling