Back in the days when online shopping and shopping malls don't exist, markets are how the early civilisations manage transactions and goods exchange. Believe it or not, some of the oldest markets in the world that are still going strong today are the souks – an Arab marketplace or bazaar. Here's a list of souks that you have to visit at least once in your lifetime!
1. The Grand Bazaar, Istanbul, Turkey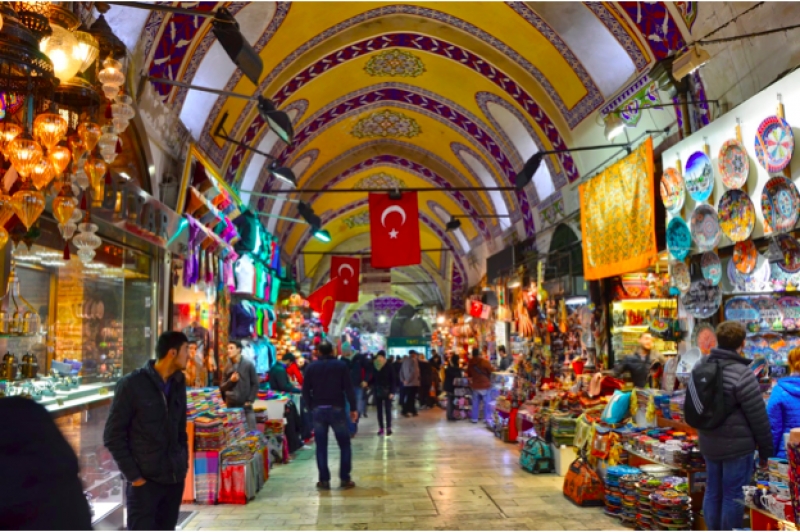 With nearly 5,000 shops housed along 60 different streets, The Grand Bazaar is its own maze. One of the oldest and largest markets in the world, The Grand Bazaar has everything you can ever think of. From antiques, ceramics and decorations to jewellery and clothing, you won't ever leave this place empty-handed, even if you intended to.
2. Spice Bazaar, Istanbul, Turkey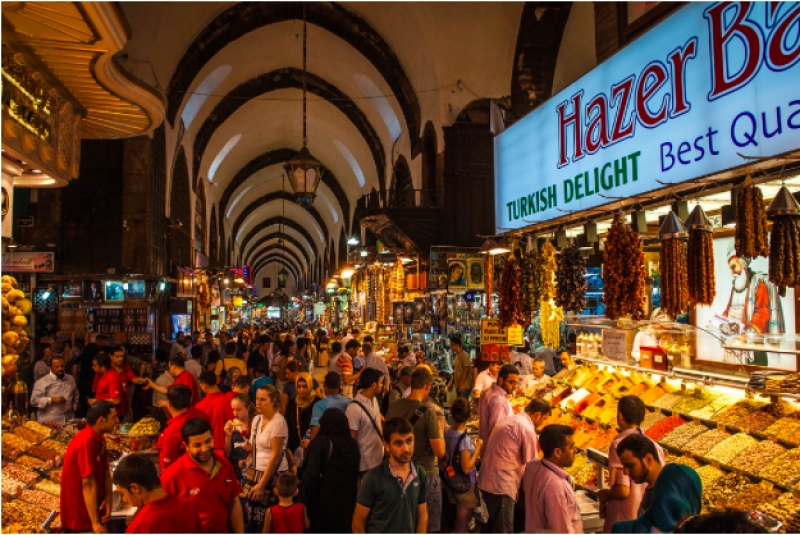 The Spice Bazaar is filled with rows and rows of eccentric colour and enticing aroma. Some markets are general trade hubs, others like the Spice Bazaar are specific to their products. With free testers at some stores and bargaining happening in every corner, the Spice Bazaar is definitely a souk you'd want to experience for yourself.
3. Gold Souk, Dubai, United Arab Emirates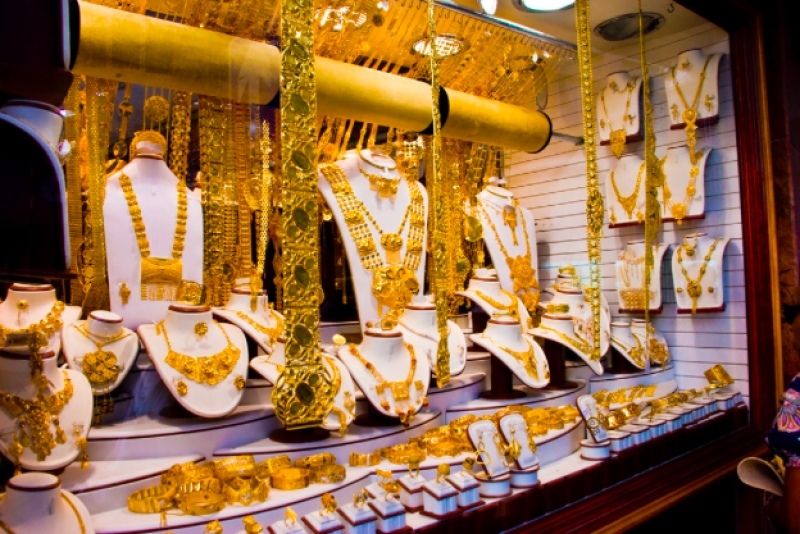 They say a diamond is a girl's best friend, but gold is a close second. The Gold Souk in Dubai has over 300 jewellers, and you'll be leaving this place with sparkles still in your eyes. Not only will you have a one-of-a-kind experience here, if you end up getting some bling for yourself, they even offer same-day alterations.
4. Old Medina, Essaouira, Morocco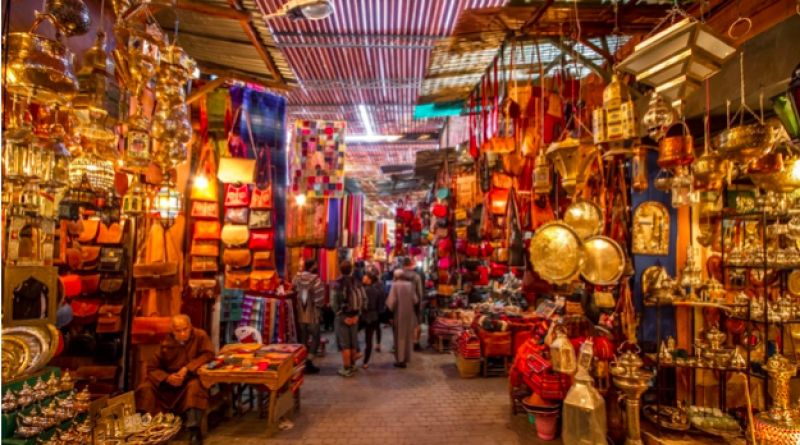 If you don't already know, Morocco is known for its many marketplaces. A stop at the Old Medina in Essaouira will not disappoint. With a very authentic vibe and yellow lights, this city's marketplace is renowned for its skilled artisan. This souk holds unique and vibrant local art and other specialties.
5. Djemaa el Fnaa and Medina Souk, Marrakech, Morocco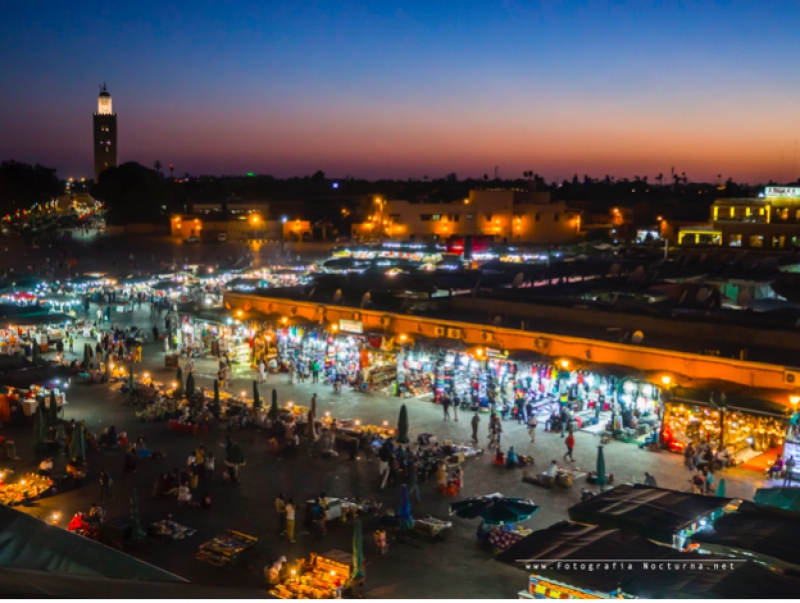 Just like salt and pepper in food, Djemaa el Fnaa is synonymous with Marrakech's souk scene. A visit to this city is incomplete without popping by this bustling souk. If you're lucky, you'll see some snake handlers by the open areas. Get off the main bits and explore the nooks and crannies to discover hidden gems in the twisting labyrinth. 
6. Souk El Had, Agadir, Morocco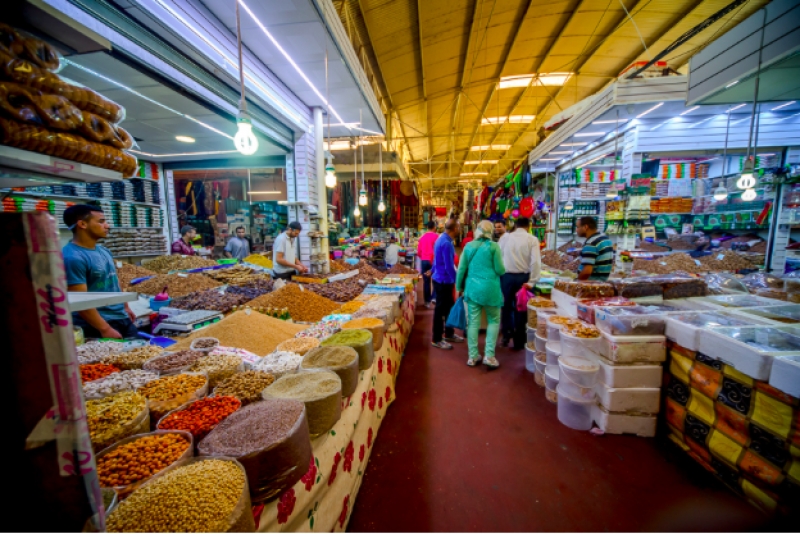 Souk El Had is not only the biggest marketplace in Morocco but the biggest one in all of Africa! It's one of the easier souks to navigate compared to the other ones in Morocco, and best of all, it has almost a bit of everything. From spices and local delicacies to carpets and antiques, get your shopping game on here!
7. Old City Souk, Jerusalem, Israel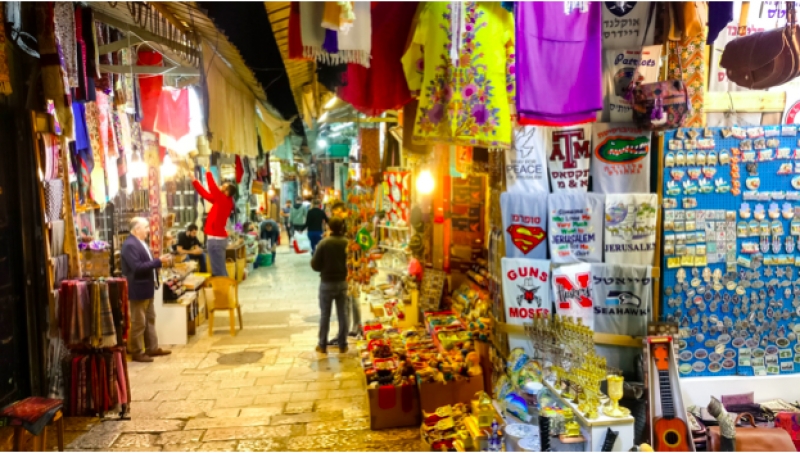 Here's a unique one, the Old City Souk in Jerusalem. Due to its history, this large marketplace not only holds Islamic products but souvenirs representing other religions such as Christianity, Armenian and Jewish. There are different quarters for each, and even though their religious souvenirs are not of interest to you, it's good to just have the experience and walk through their streets.
8. Mahane Yehuda, Israel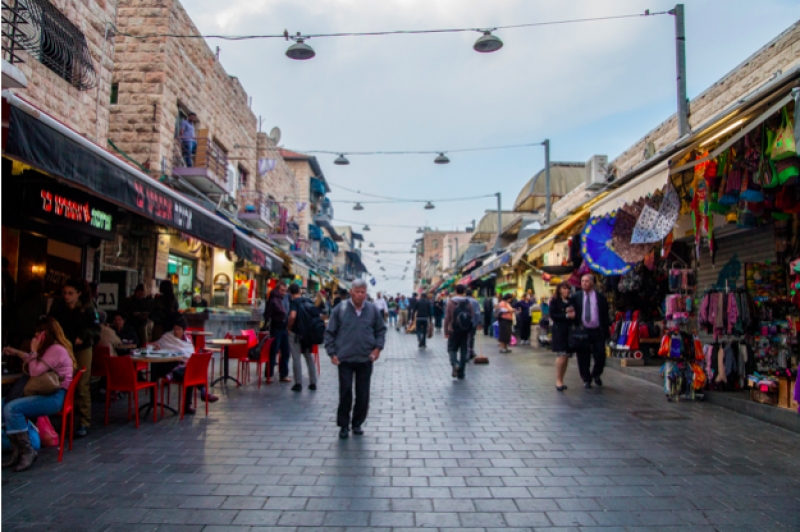 Don't come to Mahane Yehuda in Israel on an empty stomach. This souk has about 250 stalls that sell authentic Middle Eastern cuisines. Everything you can think of – juices, meat, cheese, fish, veggies and snacks – they have it all! You'll find some stalls to get traditional wares and local boutiques as well. 
9. Souk Al-Mubarakiya, Kuwait City, Kuwait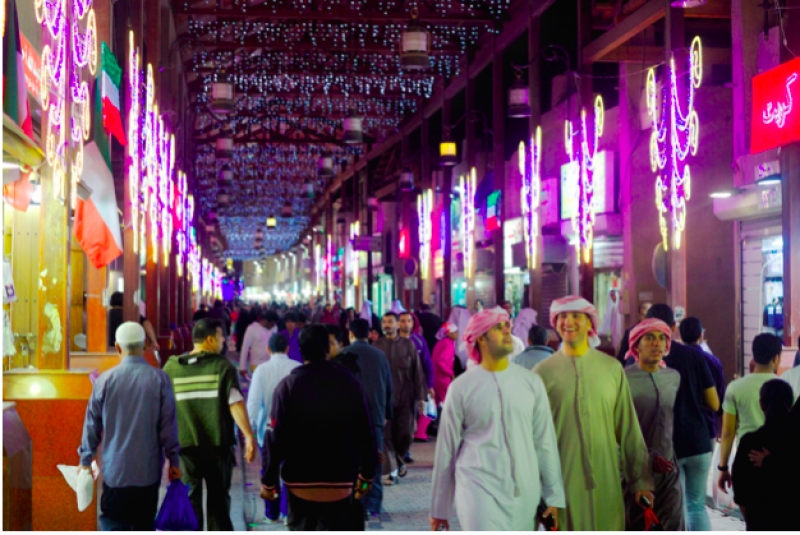 Here's another souk that has one of everything. The Souk Al-Mubarakiya in Kuwait has dazzling lights decorated all year round, and stalls so enticing you'd want to buy from every one of them. From tacky to exquisite, you're bound to find whatever you need here.
10. Muttrah Souk, Muscat, Oman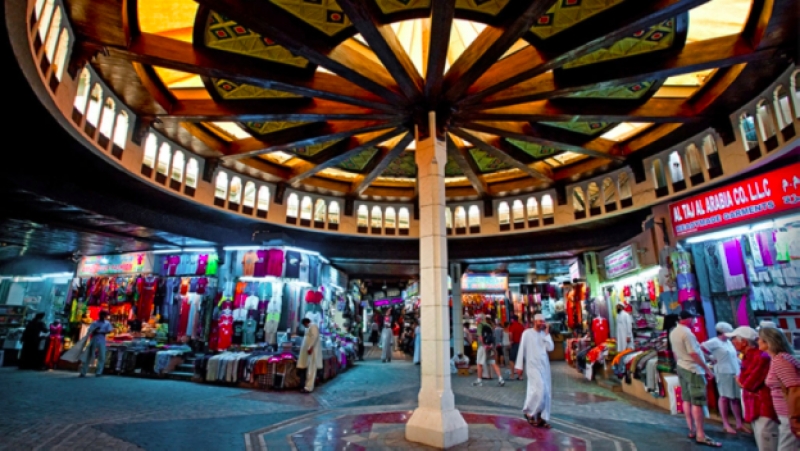 A nod to Oman's rich trading past, Muttrah Souk is one of the oldest marketplaces in the world. The colourful perfume-laden alleyways are reason enough to visit this legendary souk. If you're not much of a coin collector, you might be after rummaging through bowls of coins from Portugal, China, imperial India and even Nazi Germany.
11. Souk Al Sayagheen, Tripoli, Lebanon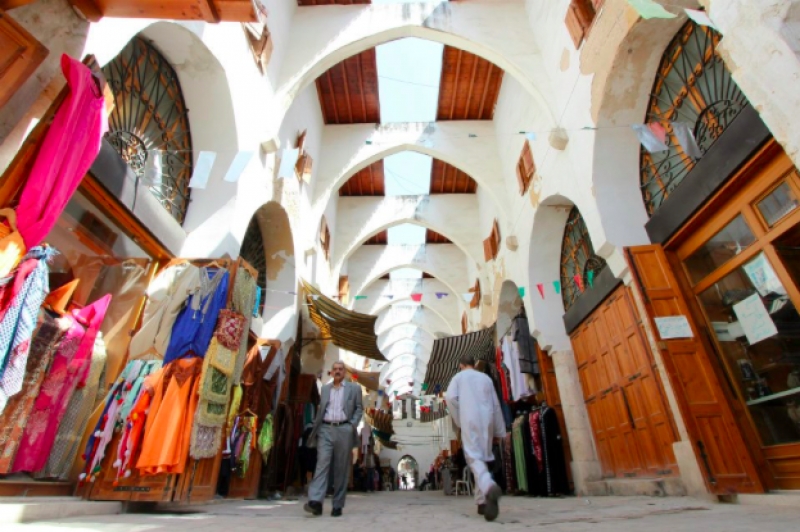 Don't be fooled by its modern look! Souk Al Sayagheen in Lebanon is the largest souk in its city Tripoli and also one of the oldest. It was renovated in 1996, giving the whole market a refined and cleaner look. Specialising in goldsmiths and silversmiths, get your wallet ready for some authentic goods.
12. Khan el-Khalili, Cairo, Egypt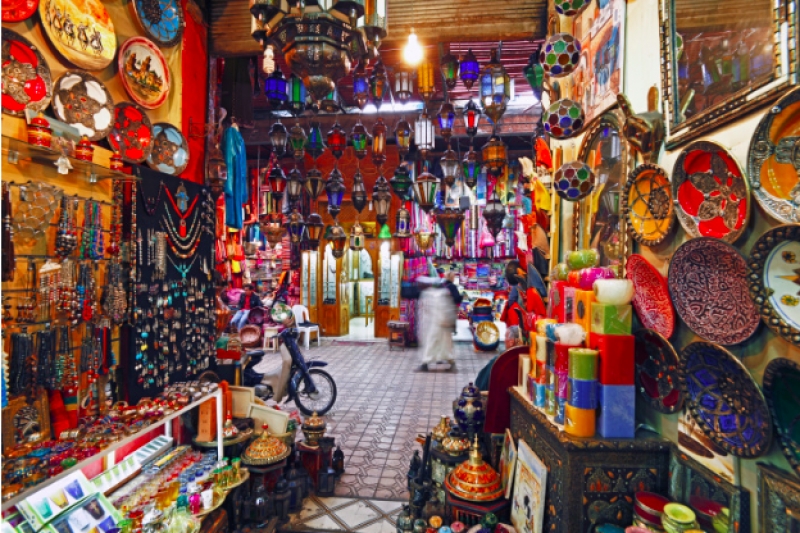 Another famous and a definite on any souk-visiting list, Khan el-Khalili in Cairo has a history dating back to 1382. Beyond the remarkable Hussein Mosque, you'll find a vibrant market full of art, perfumes and fabrics. Even if you're not keen to buy anything, just walking down the streets of this souk will make you feel like you've travelled back in time.
13. Manama Souq, Bahrain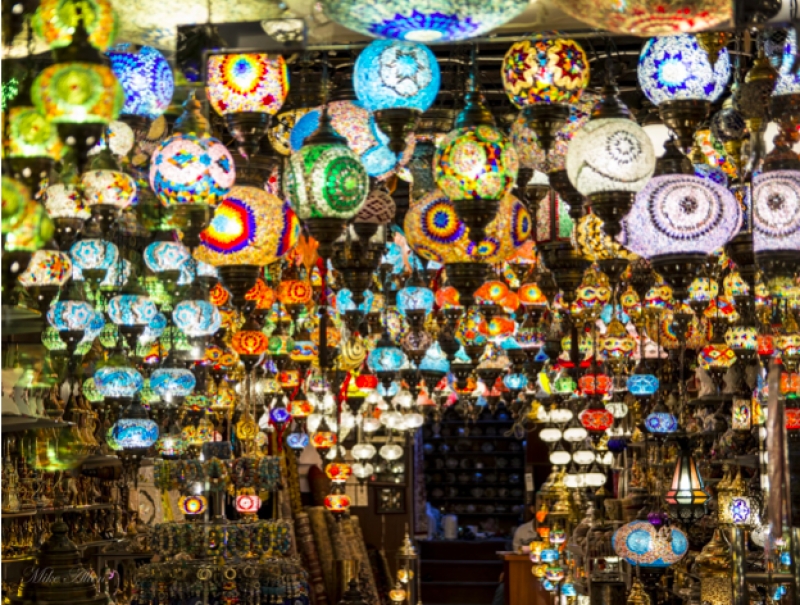 The Manama Souq is nothing short of a landmark for Bahrain. The side streets and alleyways thrum with sights, sounds, scents, tastes and textures, making this an experience to remember rather than a function to perform. Try some authentic gems like the Swagat, and don't be put off by the basic exteriors.
14. Souk Waqif, Doha, Qatar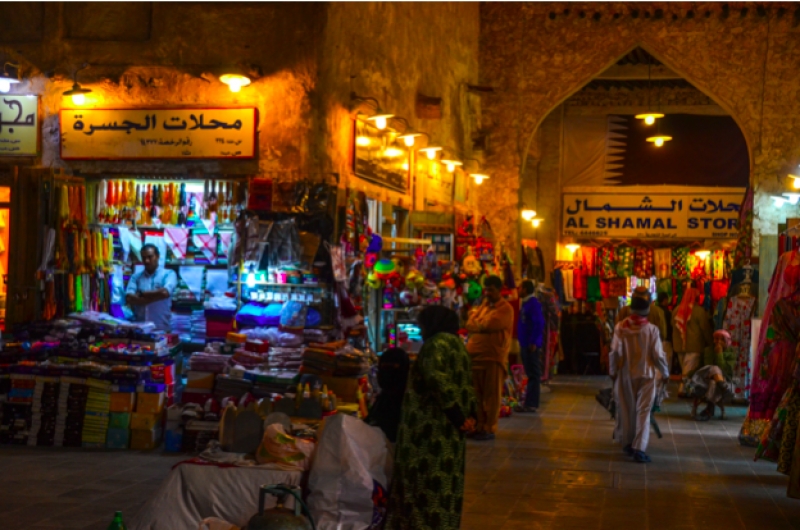 The Souq Waqif in Qatar is translated to "the standing market" and is known for selling everything from traditional garments to spices. Dating back at least 100 years, where Bedouins and locals used to trade goods, the souk was renovated in 2006 to preserve its architectural and historical identity.