Often, as Muslim travellers, it might be difficult to find a space that is both private and comfortable. Much less, to look for a space that is out of the ordinary in order to experience something new.

As Muslim travellers, it is crucial to find a spot that is relatively convenient to source for prayer spaces and halal eateries. Fret not, here's a list of new Muslim-friendly hotel concepts that you can indulge in when you visit Singapore (or when you're having a staycation)!
1. lyf Funan Singapore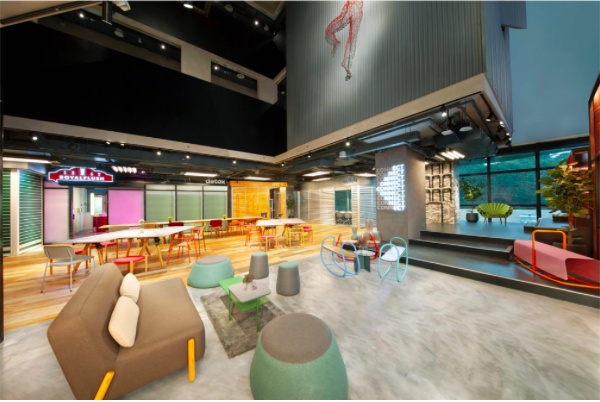 This new co-living property targeted at millennials offers a dynamic live-work-play environment with its abundance of collaborative spaces and social programmes. Located in the heart of Singapore's Civic & Cultural District, lyf Funan Singapore houses 412 rooms across 279 apartments.

You can also easily access the nearest MRT station via a sheltered walkway, which connects you seamlessly to the rest of the city. In the area, there is also a plethora of activities and amenities to partake in during your stay – rock climbing, futsal, shopping, museum hopping. Just close by, you can find numerous museums for your perusal.

Located near Orchard Road, this is also a perfect place for shopping enthusiasts. The proximity to many halal cafes and restaurants will also appeal to Muslim travellers. More than just a living space, lyf Funan is also where millennials can productively collaborate with one another comfortably!
Address: 67 Hill St., Level 4 Funan Mall, Singapore (179370)
2. Met A Space Pod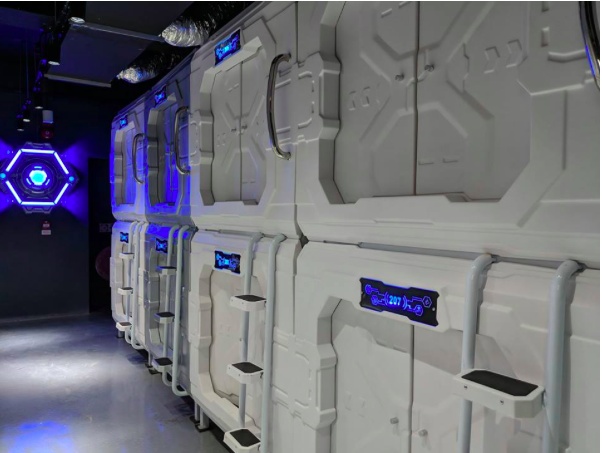 This is Singapore's first space capsule hotel! Located in the heart of Kampung Glam, Met A Space Pod is well within reach of halal food and prayer spaces! Masjid Sultan Mosque, which was designed as a national monument, is only a stone's throw away. Countless halal eateries of various cuisines are also available all around the area.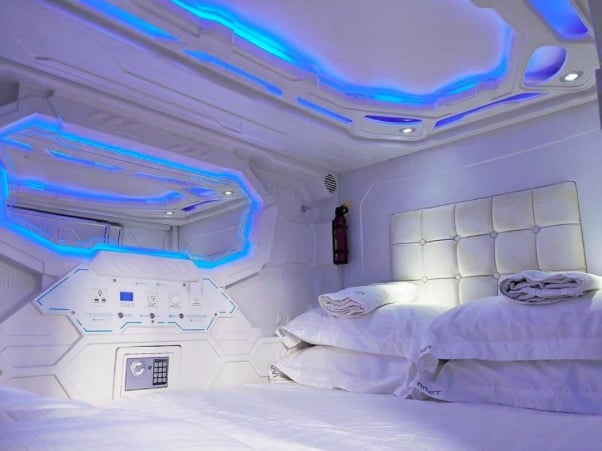 All units within the hotel comprise of shared bathroom and free Wi-fi. Despite having your own personal space, thanks to the design of the pod, you will still be able to communicate with other travellers sharing the space. 
Address: 56 Arab Street, Kampong Glam, Singapore (199753)
3. The Great Madras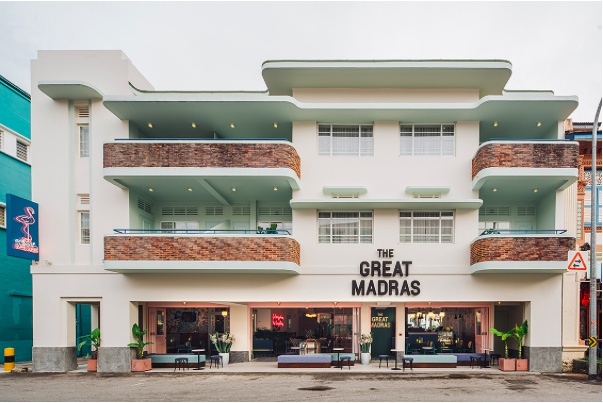 Located within the Little India enclave, The Great Madras is a private and creatively-imagined space for you to enjoy. With brightly-coloured decorations and quirky spots hidden within the walls, surely it will spice up your stay!
The Little India district is also an interesting area for Muslim travellers to divulge in. Unlike Kampong Glam which is largely a Malay-Muslim cultural district, Little India is more diverse and is home to many famous Halal Indian Muslim restaurants and sights. Within the Tekka Market, you are bound to be hypnotised by the array of food available for your perusal.

The Muslim community here is also strong, and you can visit two mosques in the area – Masjid Abdul Gafoor and Masjid Anguilla. The latter is located near Mustafa Center, a 24-hour shopping paradise!
Address: 28 Madras St., Singapore (208422)
4. The Warehouse Hotel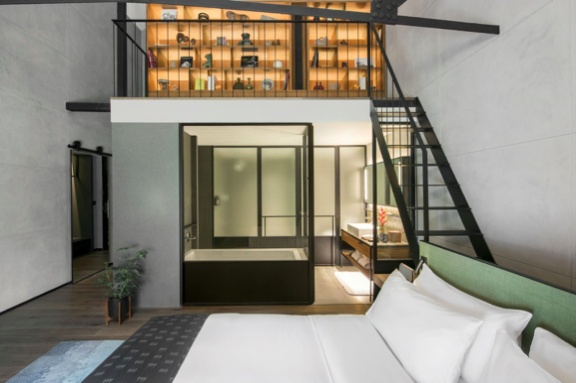 If you want something with even more history, head to The Warehouse Hotel! This historic hotel was once a spice warehouse and then an oil mill. Today, it stands as a boutique hotel boasting 37 specially-designed rooms. The industrial design with modern refurbished touches will surely impress you. If you are into high ceilings, you can even opt for a room located on the upper floors.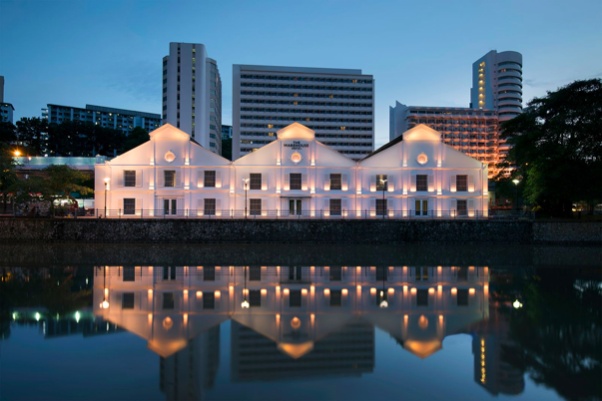 With free high-speed Wi-fi and a rooftop infinity pool, there is no reason not to consider this space! Situated in Robertson Quay, the Warehouse Hotel is centrally-located near the Singapore River which gives you access to many other popular sights in Singapore. The comfort and convenience will surely make your decision count.
Address: 320 Havelock Road, Robertson Quay, Singapore (169628)
5. The Kam Leng Hotel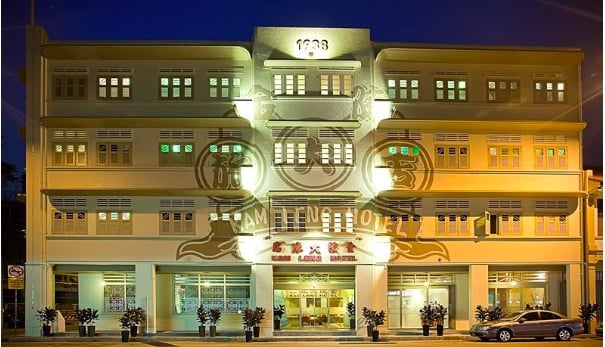 If you are looking for something that will revive Singapore's traditional atmosphere, The Kam Leng Hotel is for you. First established in 1927, this hotel's origin is still a mystery as the identity of the original owner is unknown. The 70 cosy guest rooms are decorated impeccably with details that will remind you of old Singapore. Reopened in 2012, this contemporary hotel takes on the challenge of embodying the old through modern means.

Located in the East, this hotel is also close to various food places and trendy cafes. Spend your days cafe-hopping and filling up your stomach with scrumptious food. Most of these cafes, like Butter Studio and The Bravery Cafe are also halal, making this location perfect for Muslim travellers!
Address: 383 Jalan Besar, Singapore 209001
Also read: A 3D2N Muslim-Friendly Singapore Guide to Chase Your Dreams & Passions