Australia is one of the top destinations Malaysians love to visit, thanks to its mix of vibrant urban attractions and alluring natural vistas. Western Australia, in particular, is famous for its pristine natural scenery, punctuated by prehistoric natural landmarks and rustic wildlands. 
That said, it is also an area that's teeming with cultural nuances and a trendy food scene in its capital, Perth. Regardless of whether you like exploring natural sights or discovering secret cafes in the city, here are the best things to do in Western Australia for every type of traveller! 
Thanks to Sedunia Travel, planning a personalised trip to Western Australia has never been easier. Choose from a wide range of tours and experiences in Western Australia and customise the itinerary to fit your style and fancy! 
With such flexible arrangements, we're sure you'll enjoy your next trip to The Land Down Under with Sedunia Travel. Check them out now!
Also read: 12 Things to Do in Australia Before 2022 Ends
Things to do in Western Australia for nature lovers
1. Go sandboarding at the Lancelin Sand Dunes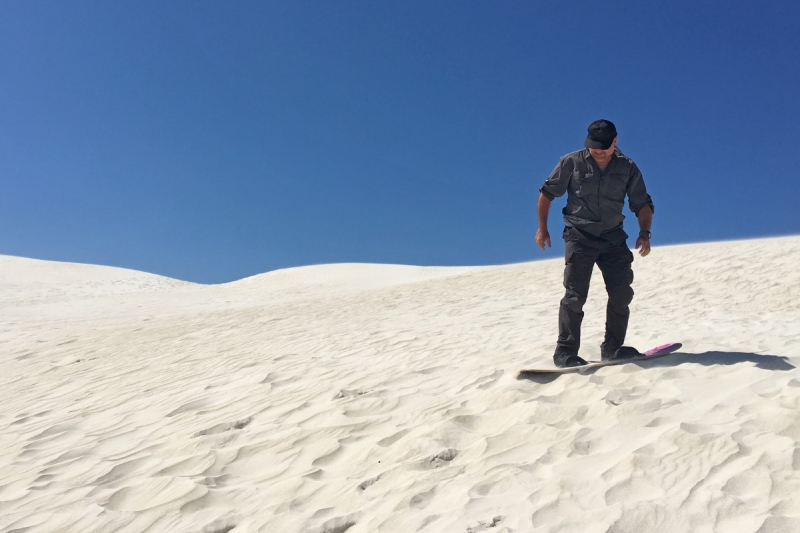 When it comes to things to do in Western Australia, visiting Lancelin is arguably one of the most unique experiences. This lovely coastal town boasts a bustling seafood industry (specialising in crayfish), but for nature lovers, what is most attractive about Lancelin is its massive sand dunes. 
As you gaze out upon the open ocean of smooth white sand, you won't be able to help but feel a sense of wonder. Here, you can go sandboarding with your friends and feel the rush as you race each other to the bottom. You could also rent a four-wheel drive or a quad bike to explore the vast desert-like expanse to your heart's content. 
2. Explore the stunning gorges of Karijini National Park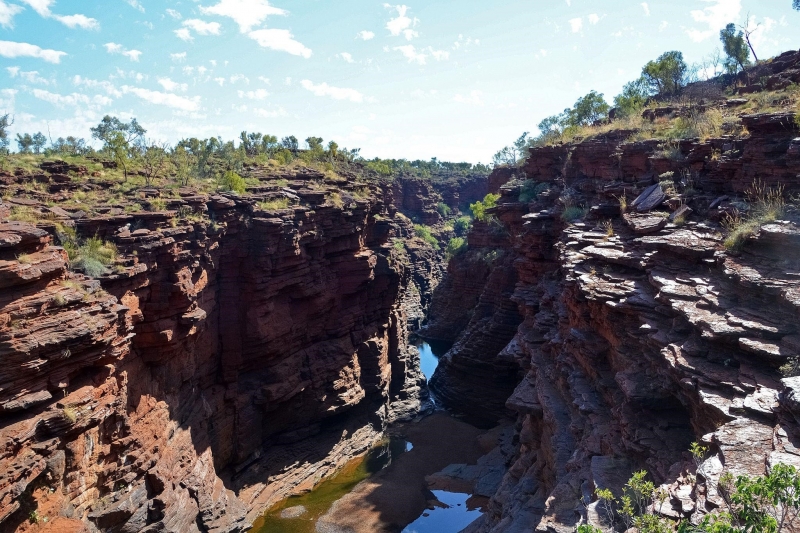 In stark contrast to the Lancelin Sand Dunes, Karijini National Park boasts verdant greenery in every corner, providing a therapeutic nature escape from the city. Here, you'll find arid land ecosystems, ambient lakes, and enigmatic geological formations. 
One thing that you certainly don't want to miss is the opportunity to explore the park's stunning gorges, intertwined between misty canyons and cascading waterfalls. As you trek through this natural oasis, don't be surprised if you run into some of Western Australia's indigenous wildlife, such as Australian goshawks and ring-tailed dragons!
3. Discover the hidden sights of Margaret River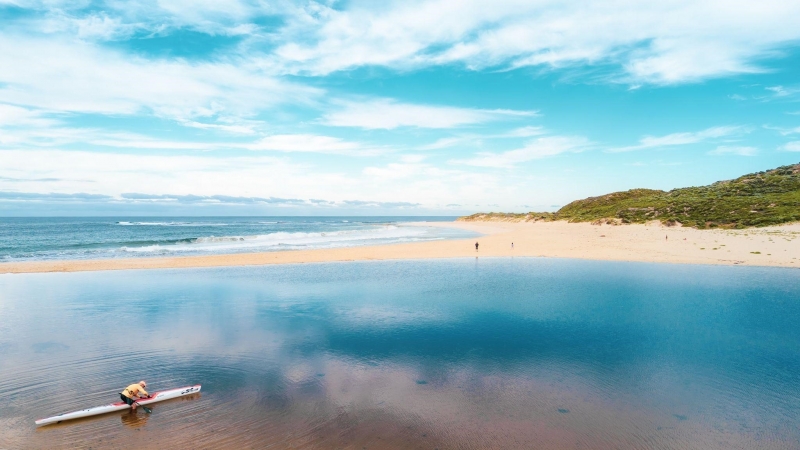 For nature lovers, a trip to Margaret River is perhaps one of the most memorable things to do in Western Australia. After all, this lovely location is known for being one of the most scenic areas in the region, popular for its lovely vineyards and farmers' markets. 
We suggest putting on your hiking boots and heading to Surfers Point and Margaret River Mouth Viewpoint to enjoy picturesque views of the Indian Ocean that will reinvigorate your soul. If you time your visit right, you may even be able to go whale watching! 
However, one lesser-known attraction here that more than deserves a shout is the Lake Cave, a stunning underground limestone cave that houses idyllic lakes and enigmatic rock formations such as the magical "Suspended Table"! 
4. Fall in love with the rustic beauty of The Kimberley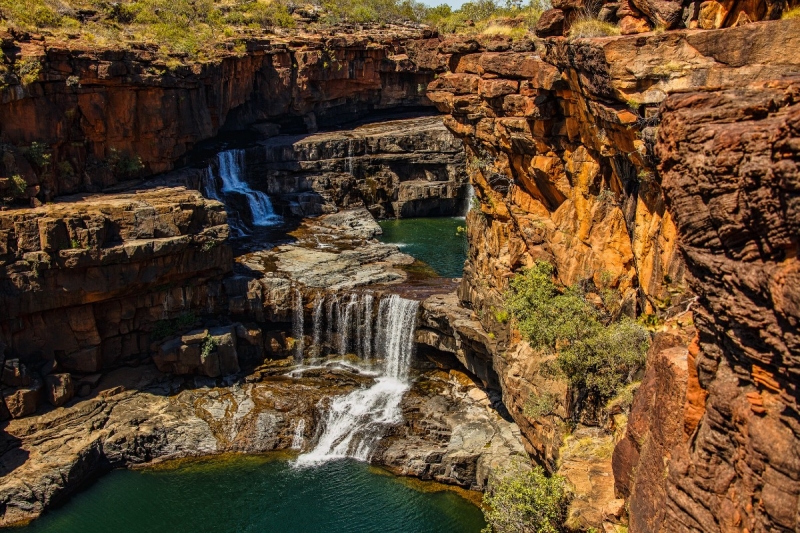 Out of all the things to do in Western Australia for nature lovers, none are as swoon-worthy as a visit to The Kimberley, a massive expanse of wilderness teeming with wildlife and fairy tale-like scenery encompassing popular destinations like Broome, Kununurra, and Purnululu National Park. 
There are majestic canyons and pristine beaches to adore the natural wonders of the area; freshwater swimming holes to frolic around in, and you can even embark on a thrilling 4WD adventure across diverse landscapes! 
With so much to see and do at The Kimberley, we recommend signing up for this personalised tour to ensure you don't miss out on the best sights! 
Things to do in Western Australia for urban explorers
5. Take a half-day trip to Kings Park and Botanic Garden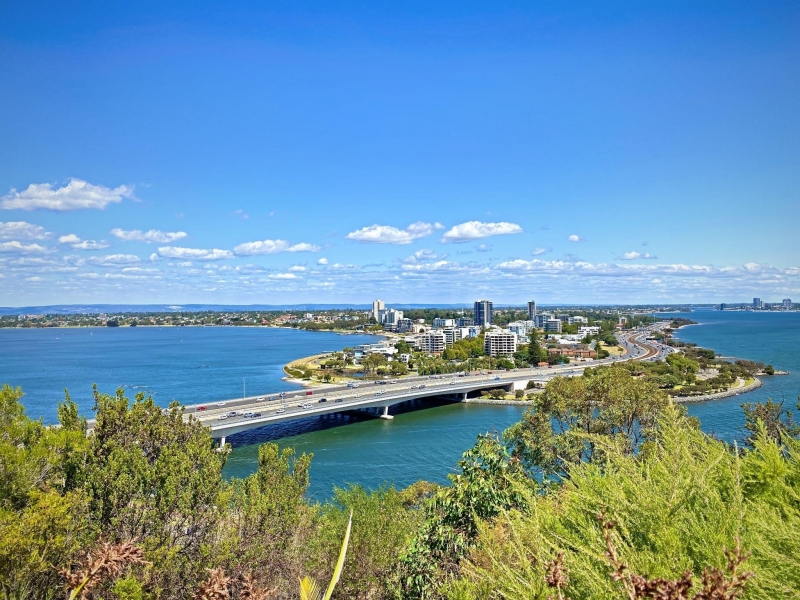 Perth, the capital of Western Australia, is a unique destination in the sense that it is one of the few cities in the world that successfully blends modern infrastructure with ambient natural havens. One such example of this is Kings Park and Botanic Garden, one of the must-visit attractions in Perth. 
For one, it is the largest inner-city park in the world, beating even New York's famous Central Park. More importantly, the park boasts plenty of picture-perfect vantage points and places to visit, such as the Lotterywest Federation Walkway, a sky bridge built amongst towering eucalyptus trees. 
6. Go cafe hopping in Perth and discover the city's coffee scene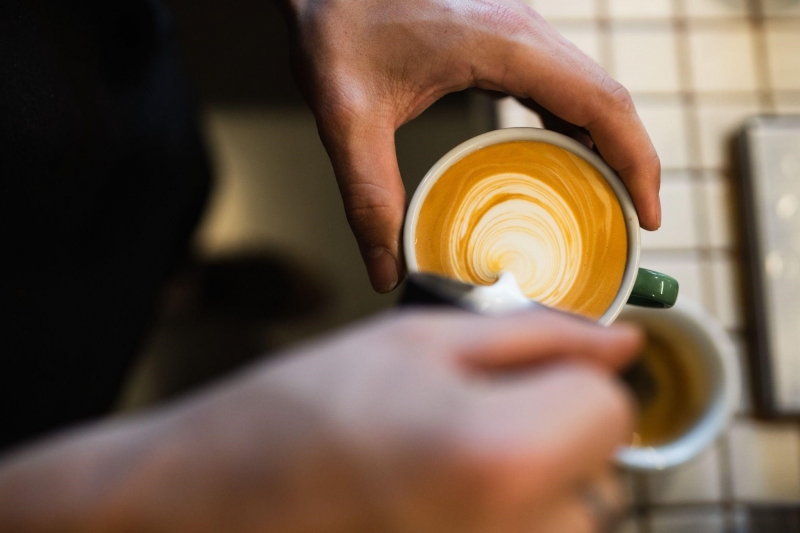 I'm sure none of us are really surprised to find out that Perth, like many cities in Australia, is home to a bustling coffee scene. Be it artisanal in-house roast coffee or your regular Starbucks, coffee is a major fixture in Perth. Needless to say, coffee hopping is one of the best things to do in Perth for the urban explorer. 
If you're looking for an Insta-worthy cafe to satisfy your caffeine cravings, head to Mount Lawley or Fremantle where you can find plenty of cafes with a view.  
7. Rock it out with the local nightlife scene in Northbridge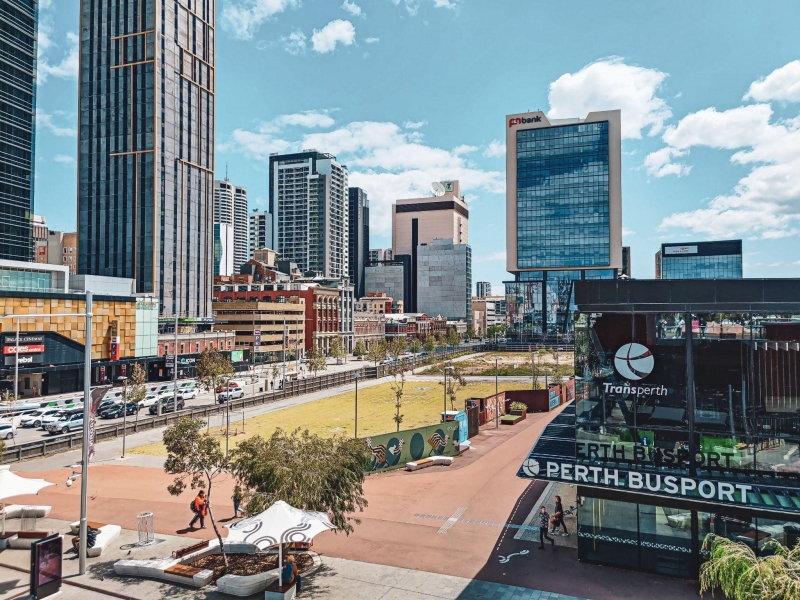 From delicious, soul-soothing coffee, we now move on to playful cocktails. When it comes to evening activities for the urban explorer, nothing beats experiencing the vibrant local nightlife scene. In Perth, the place you wanna visit for this is Northbridge. 
While Northbridge is a charming location in its own right during the day, it is at night when it truly comes alive. Colourful street art adorns the alleys, filled with popular food spots and ambient cocktail bars where locals and tourists alike can be seen hanging out. There are also plenty of speakeasies, like Sneaky Tony's, that offer a memorable drinking experience and a fun night out. 
For something a little more relaxing and wholesome, head to Northbridge Piazza, a communal outdoor space where movie screenings, live musical performances, and art exhibitions are commonly found. To see the best sights in Perth, we recommend signing up for a free and easy personalised tour with Sedunia Travel!  
Things to do in Western Australia for avid photographers
8. Snap selfies with the quokkas on Rottnest Island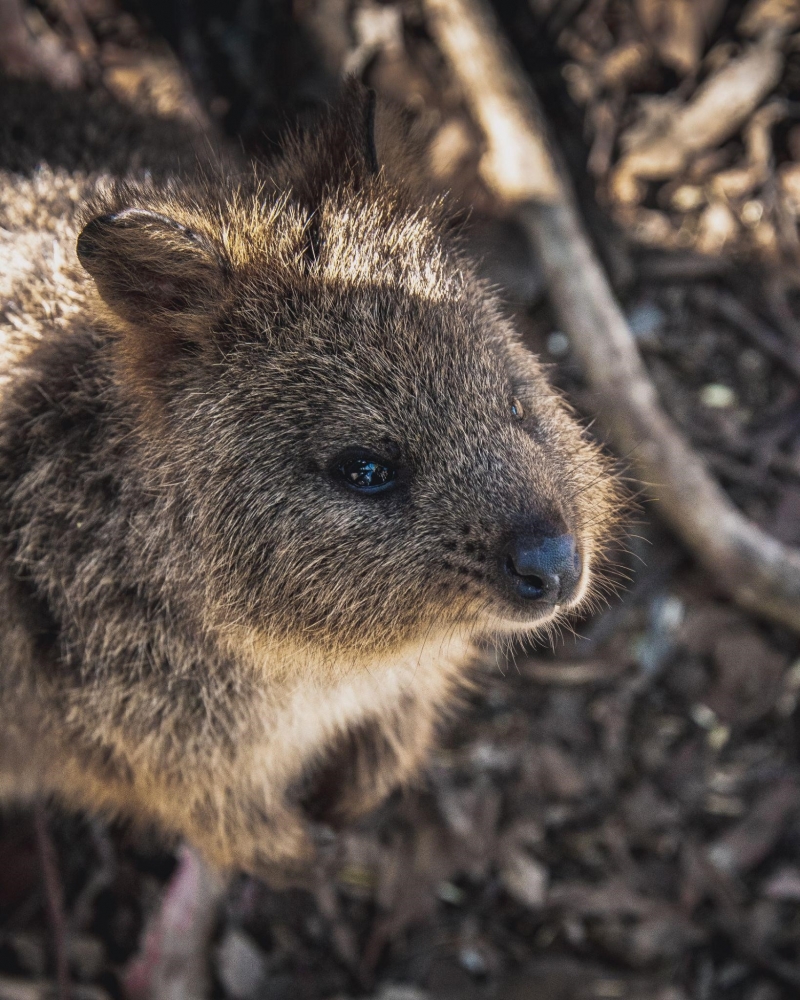 If you like to decorate your Instagram feed with memorable pictures, then this is surely one of the best things to do in Western Australia for you! I'm sure most of us have seen pictures of quokkas on the Internet before. After all, these adorable critters are famously known as the "happiest animals in the world" thanks to their charming smiles. 
Quokkas can only be found on Rottnest Island, an offshore enclave just off the coast of Perth. They are the perfect day trip destination for those who want a chance to meet these smiley marsupials and snap a selfie or two with them. In addition, you can enjoy lovely walks on pristine beaches and explore secluded coves while you're there! 
9. Get lost in the Milky Way at The Pinnacles Desert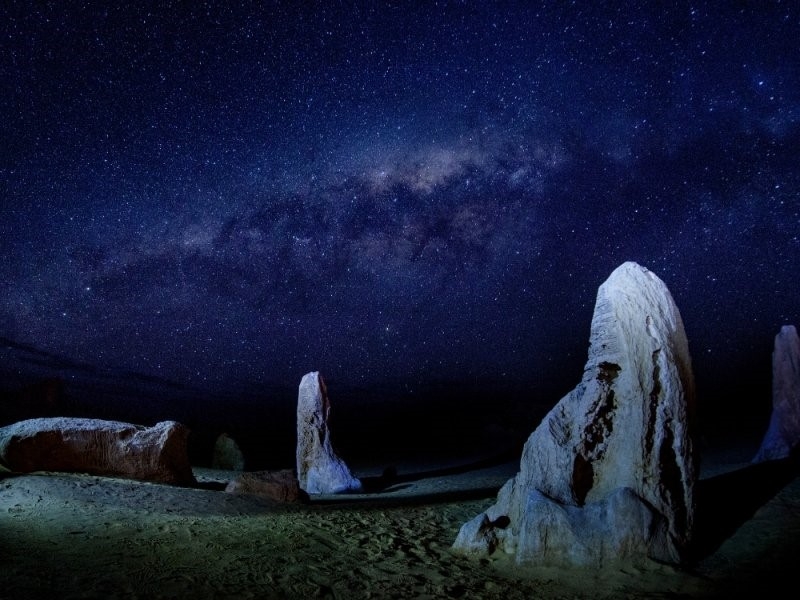 Located within Nambung National Park, The Pinnacles Desert is a rustic desert landscape that's famous for its iconic limestone formations (known as The Pinnacles) that protrude from the ground. In the morning, while you explore the area, you can admire the limestone structures, believed to be millions of years old, and head to the nearby Pinnacle Desert Discovery Centre to learn more about the history of Western Australia. 
However, it is when night falls that this enigmatic location turns into a truly magnificent photo spot. Due to its secluded location, far away from the city lights, The Pinnacles Desert is one of the best locations in Australia to go stargazing. You'll be blessed with clear, starry skies (as long as weather conditions permit) and a magnificent view of the Milky Way!
10. Snap a photo with the trippy Wave Rock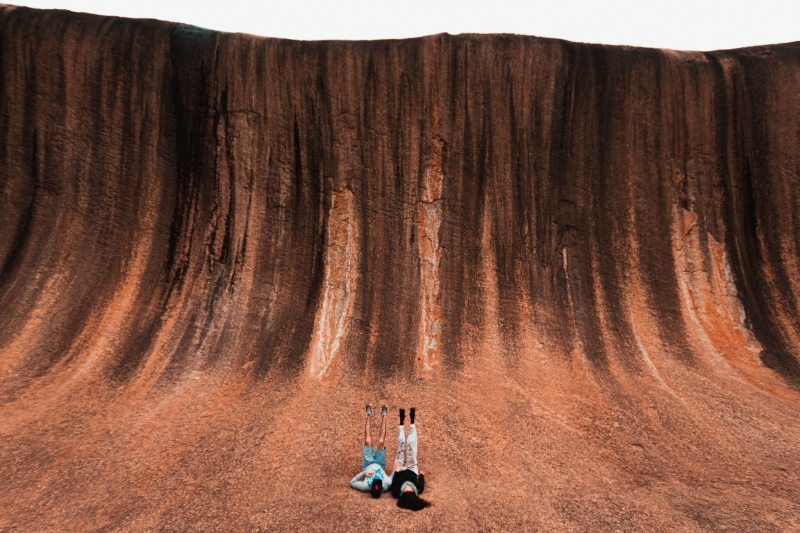 Another prehistoric monument that doubles up as a popular photo spot, Wave Rock is a 15-metre tall granite cliff that stretches over 110 metres long. What is most striking about this natural landmark is the unique formation of the cliff: Patterned stripes that run the length of the wall, making it look like a sand vortex. 
The unique look of Wave Rock stems from years of weathering and erosion, however, we very much prefer the mythological origin story — that it was created when a mythical Rainbow Serpent dragged its body across the land! Regardless of which backstory you prefer, it can't be denied that snapping a photo at Wave Rock is one of the must-do things in Western Australia, especially during spring (around November) when the flowers are in full bloom. 
Things to do in Western Australia for foodies
11. Enjoy a luxurious indigenous meal at Australia's best hotel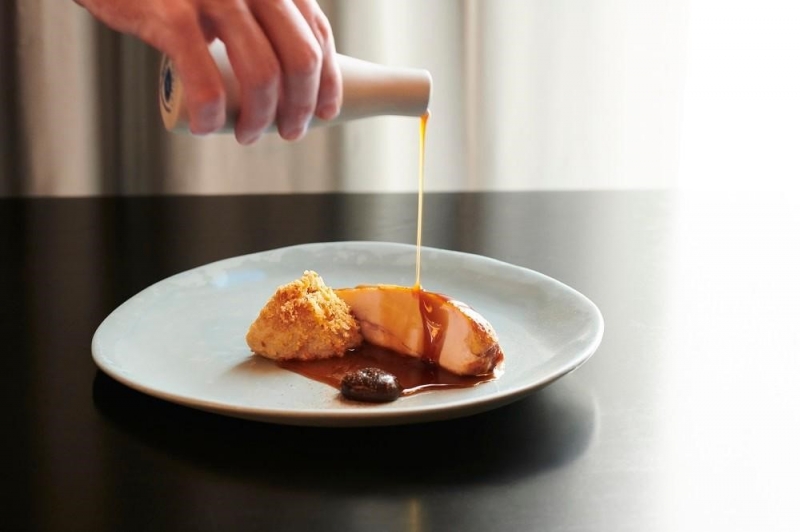 If you want to take your dining in Western Australia up a notch, one of the best things to do is to enjoy a luxurious meal at Wildflower, housed within COMO The Treasury in Perth, often hailed as the country's best hotel.  
Wildflower specialises in indigenous cuisine based on locally sourced seasonal ingredients. As you enjoy your meal, you'll be treated to sweeping views of Swan Lake for extra indulgence. 
12. Sample the freshest seafood in Western Australia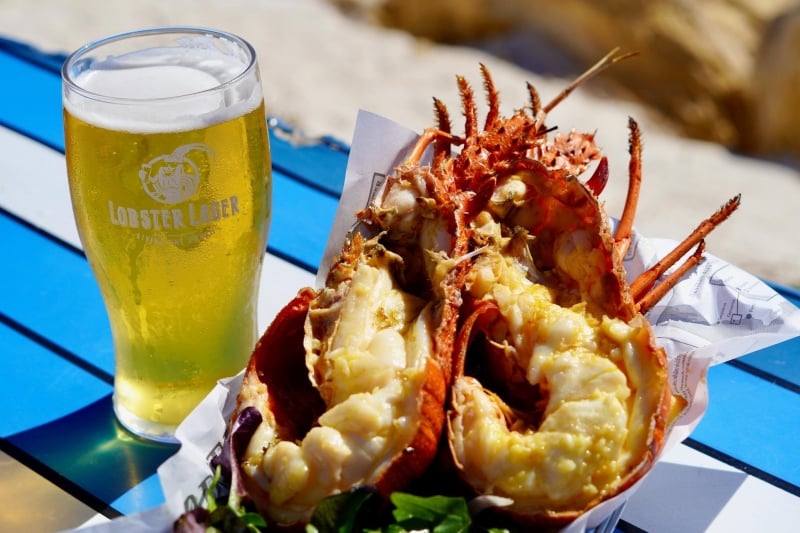 Think of food in Australia and I can already guess that most of you started with a mental image of fish and chips! While it's somewhat typical, you can't deny that Australia has plenty of fresh seafood to go around. 
In Western Australia, you can find plenty of amazing restaurants where you can dig into the freshest catch of the day, including the world-famous Western Australia rock lobster at Lobster Shack, Cervantes. 
Speaking of the Lobster Shack, this 5D4N itinerary is perfect for avid foodies who long for a taste of Western Australia's best culinary delights while exploring the best sights in Western Australia! 
Things to do in Western Australia for culture vultures
13. Immerse yourself in local history at Fremantle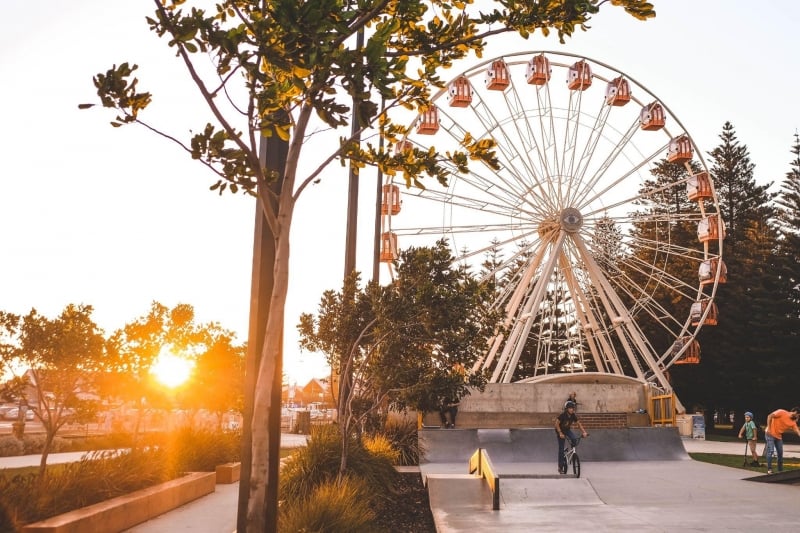 When it comes to reliving the storied history of Western Australia, no location is as fulfilling as Fremantle. Filled with colonial buildings and historical landmarks, Fremantle let's you take a momentary step back in time to experience what it was like to live in Australia under British colonial rule. 
Specifically, you can visit the Freemantle Prison and The Roundhouse, the oldesting public building in Western Australia. You could also visit the Western Australian Maritime Museum and the Shipwreck Galleries to dive into Australia's maritime past. For something a little more fun, be sure to check out the various traditional markets too where you can sample authentic local cuisine and shop for artisanal souvenirs. 
14. Sign up for a unique day activity with Dale Tilbrook Aboriginal Experiences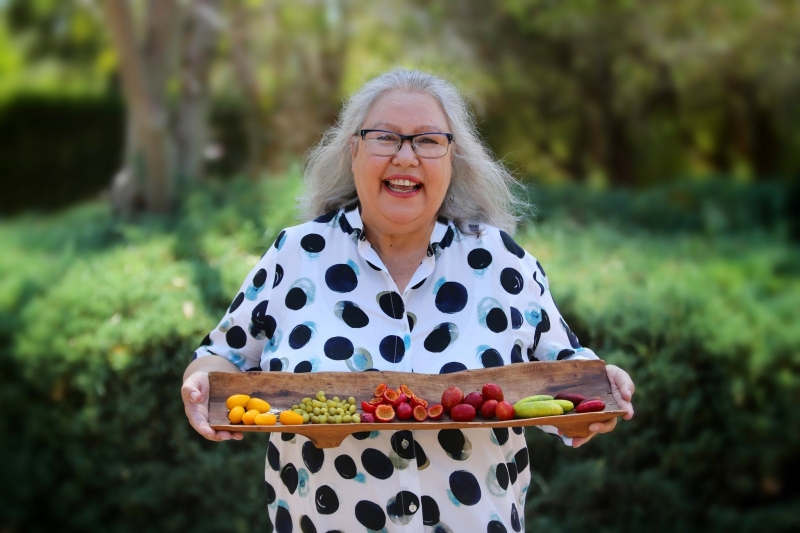 Ever wanted to experience living in the wildlands of Australia? Well, Dale Tilbrook Aboriginal Experiences gives you exactly that! When you visit this unique attraction in Swan Valley, you'll embark on a cultural journey that stimulates all your senses. 
You'll be able to taste wild bush foods, sample native fruits, and nuts, learn about native Australian herbs, and even feed some emus who are happy to pose for a quick photo op!  
Also read: The Essential Muslim-Friendly Guide to Things to Do in Sydney and Beyond
15. Hop around Perth's trendy art galleries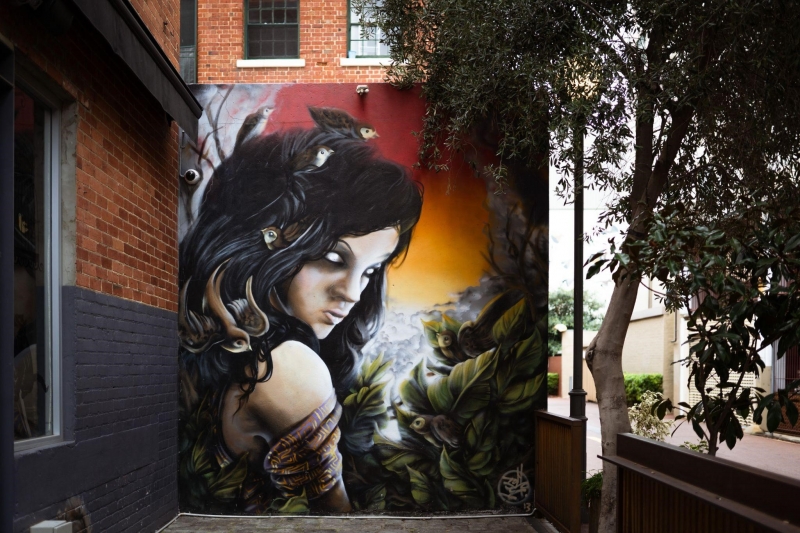 Finally, to appreciate the bustling art scene in Western Australia, we recommend spending a day hopping between the various museums and galleries in Perth. 
Some of the must-visit spots include the Art Gallery of Western Australia within the Perth Cultural Centre. It boasts over 17,000 works of art including those from the indigenous communities of Western Australia, as well as historical paintings dating back to the 20th century. 
Right across the gallery is the Perth Institute of Contemporary Arts, where you get to enjoy experimental visual art. If you want to check out some fresh local talents in Australia's art world, head to the Artist Collective instead. 
With so much to see and do in Western Australia, we can't possibly hope to cover everything in one go! That's why week-long tours like these from Sedunia Travel are a godsend! Not only do they offer you the chance to explore the best of Western Australia, but because they're fully customisable, you'll be able to craft your own personal itinerary without the hassle of planning everything yourself! 
Don't believe us? Just check out all these amazing tours and experiences! We're sure you'll find something that suits your fancy regardless of your travel style and personality! All that's left to do now is simply to find the perfect dates to set off on your journey to discover Western Australia!
---
Brought to you by Sedunia Travel.