Every Muslim woman who has worked out in a hijab has gone through the unpleasant experience of the material sticking to their necks, the endless flapping around and the ugly sweat stains. Our everyday chiffon, cotton or viscose hijabs make us look and feel amazing on other occasions. But when it comes to breaking out a sweat, they just don't cut it.
With more modest brands producing various kinds of hijabs, active Muslims don't have to worry about searching for a sports hijab to suit your level of activeness. Whether you're breaking a sweat with some pilates or just doing some laps in the pool, these five modest brands have got you covered. 
1. Adlina Anis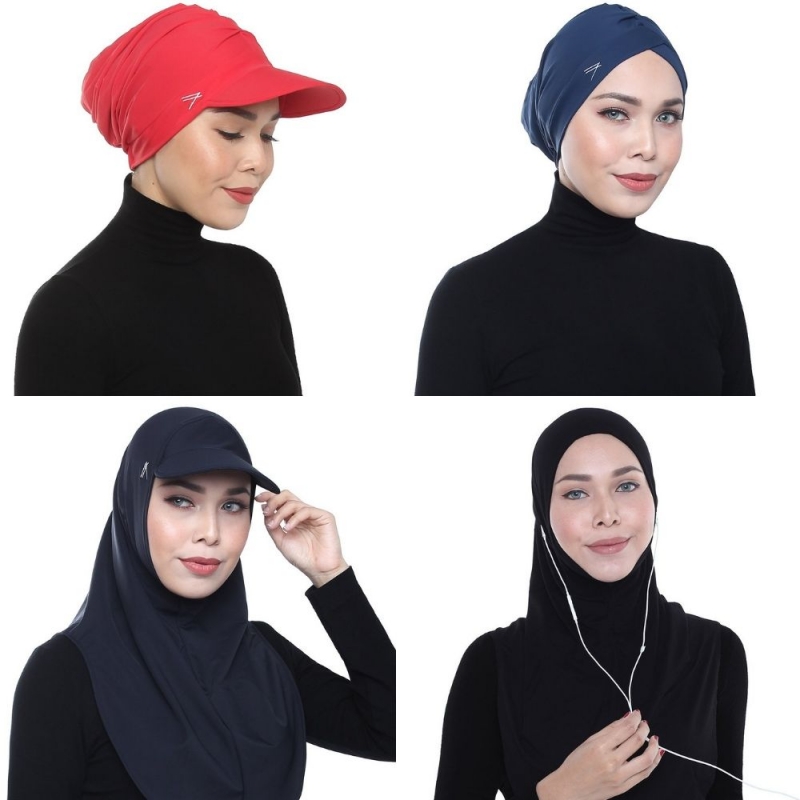 Adlina Anis has been a Singaporean brand in the modest scene that continuously pushes boundaries with their line of hijabs. In March 2018, they launched the Aqua Sol series for women who are active and on-the-go.
The first of its kind in the market, these sports hijabs are made of lightweight and breathable lycra that incorporates three different designs catering to multiple requirements. The design of Aqua Sol hijabs features a unique cap-hijab fusion that offers extra protection for the ladies who love to have fun under the sun! 
Also, it's one of the first modest brands to produce a hijab with openings for your earphones. Music lovers should definitely pick up the special Ninja Echo!
2. Olloum

If you're an active Muslimah who prefers a softer material, prioritises extra cooling factor and wants to work out in style, Olloum's Performance Instant Scarf is your new best friend. Unlike other sturdier sports hijabs, Olloum's sports hijabs are made with a polyester jersey material that is highly stretchable and dries quickly. Plus, they come in a range of colours if you want to spice up your workout outfit!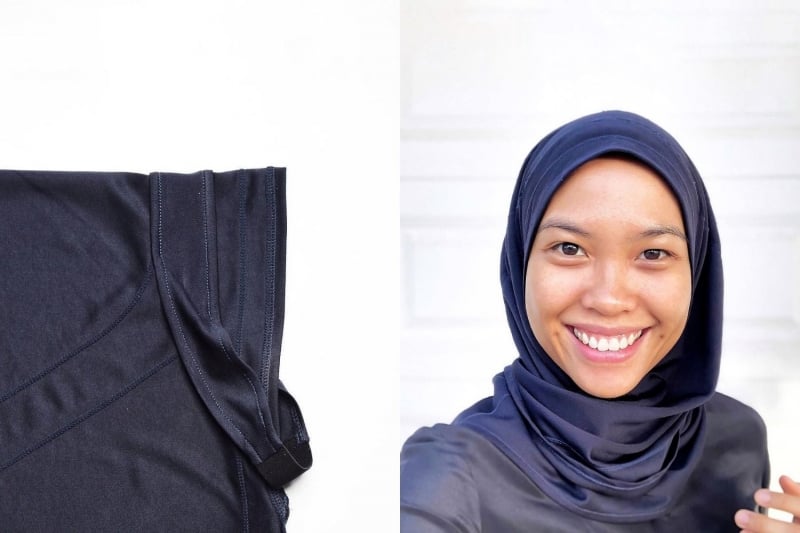 Last April, Olloum modified the design of the sports hijab by loosening the headband to ensure a more relaxed fit. This means a bigger face opening, making this sports hijab a universal option that's more forgiving to a larger variety of face shapes and sizes. Also, they changed the cutting to ensure all its wearers don't need to worry about the soft material getting all wrinkly around face opening!
3. TudungPeople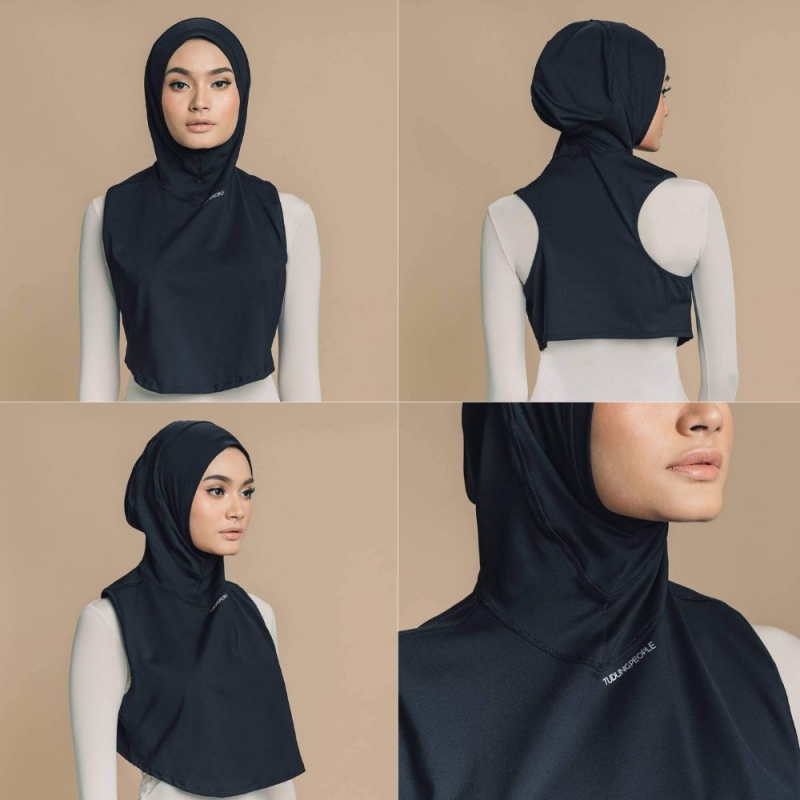 As you browse through TudungPeople's Najwa Sport page, all the designs are similar to the ones we've covered above… till you reach one that's called Najwa Sport Flow. This piece is one of a kind – it's a racerback and hijab in one! 
This sports hijab is designed for the athletes amongst us who go through rigorous activities requiring full-body motion like swimming, cycling or even climbing. The racerback design means you can have full-arm movement, while the loose vest allows you to move work out freely without ever losing your chest coverage.
Also read: Modest Fashion: 4 Tips For Your Summer Outfit
4. Nike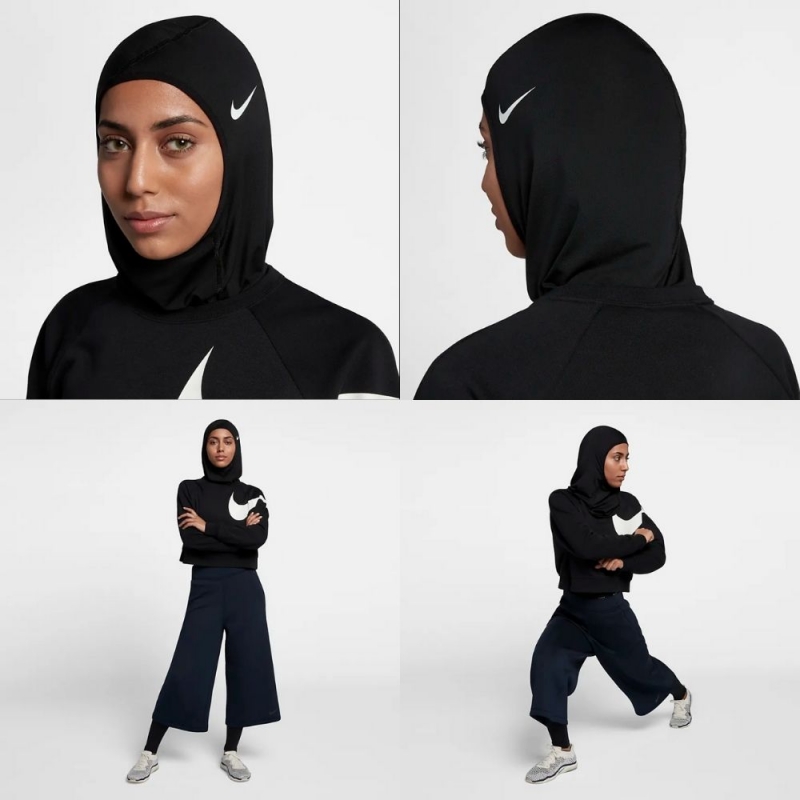 Nike made the headlines when they announced that they'd be launching a performance hijab for Muslim athletes. Made from durable, lightweight fabric, the Nike Pro Hijab offers optimal breathability. With its pull-on design and long back, you won't have to worry about your hijab coming untucked while you work out.
5. Capsters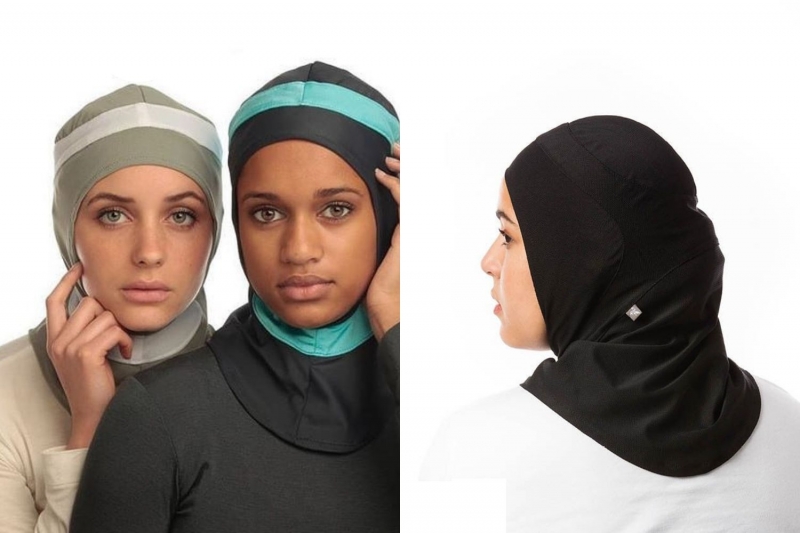 Designed for both professional and amateur active Muslimahs, Capsters designs sports hijabs with high-quality, breathable mesh material for the most comfortable fit. Though most of their designs don't provide maximum chest coverage, it's great for hijabis whose biggest workout qualm is having too much material flapping around during intense cardio sessions. With Capsters, sports hijabs stay in place when you need it to!
For Muslim parents looking for sports hijabs for their little ones, Capsters has a kids version of their most popular Runner hijab! It's made with the same material as the original Runner hijab.
Also read: 4 Hijabs Every Female Muslim Traveller Needs For an Enjoyable Holiday
These five brands have merged style, modesty and activewear. With ample options, Muslimahs can now pursue active lifestyles comfortably without compromising on either comfort or modesty. Ladies, get your sports hijab and workout gear out and let's get moving!