Planning your holiday is stressful enough and as a Muslim wearing the hijab, I understand how conscious we are of our appearance before embarking on any exciting adventure. Sometimes we find it hard to step out of our comfort zone because we don't feel confident about the way we look.

However, with the omnipresence of modest fashion, female Muslim travellers are empowered to feel confident and be comfortable. The hijab should not be seen as a limitation or restriction.

You can both look and feel good while uncovering the beauties of the world. Here are four hijab types to take along on your next adventure, whether it's in the wilderness of the Amazon or through the bustling streets of Champ Elysées.  
1. Instant Shawl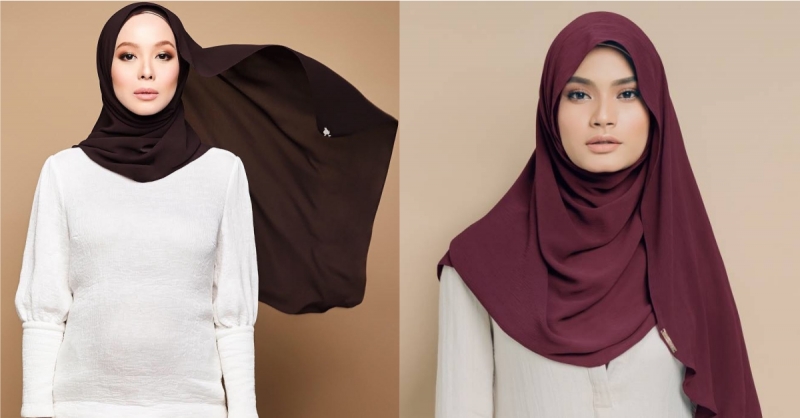 Instant shawls should be a wardrobe staple for female Muslim travellers. It is the ideal hijab for long flights, where you just want to be as comfortable as you can. With the sewed-on structure of an instant shawl, Muslim travellers need not fuss over their hijab as they travel. It is also much simpler to adjust when your hair begins to make an escape.

Also, imagine not having to worry about having your pins poking you. There are many designs available with various Hijab brands so be sure to choose something you are comfortable with in terms of both style and sizing.
Also read: Muslim Travellers: 10 Ways to Survive A Long Flight
2. Sports Hijab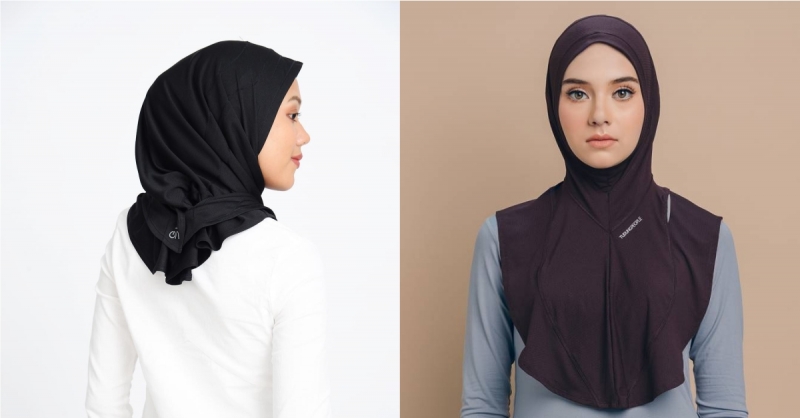 As an active female Muslim traveller, you would naturally want to embark on some crazy adventures abroad. A sports hijab is an essential to pack in your luggage when you are heading for tropical travel destinations. There are many variations of sports hijabs available so be sure to select one that best suits your needs. They are designed to cater to water sports such as swimming, snorkelling or even more rugged hiking adventures.
The material of your sports hijab is an important element to consider as the material varies with the sport you choose. It is highly recommended to choose a lightweight cloth for water activities. This makes it great for repeated use since it dries up swiftly. Likewise, opt for a more breathable material if you are intending to use it in more humid environments.
3. Earphone-Friendly Hijab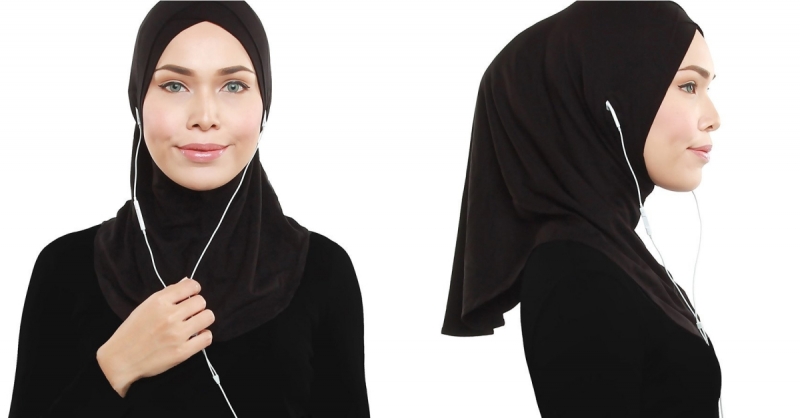 Do you fumble with your layers of hijab when attempting to put on your earphones? Then, you should definitely consider adding the Ninja Echo to your hijab rotation! Its conveniently-designed structure allows easy ear access. You can now easily slip on your earphones as it features special flaps at both ear areas.

Designed by a Singaporean brand, Adlina Anis ensures that female Muslim travellers need not worry about messing up their hijabs when using earphones. Look no further, this might just be your new favourite hijab to wear during workouts!
4. The Snood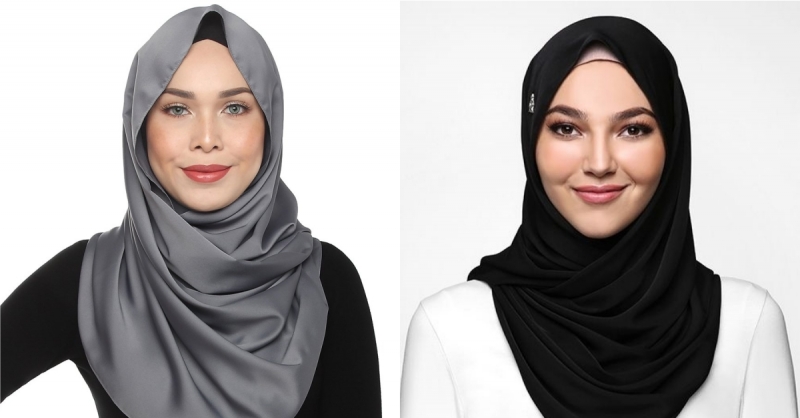 Girls just want to have fuss-free fun! The snood is an effortless hijab because all you have to do is simply loop it. Most snoods are of satin material which makes it a great addition to your travel wardrobe (especially for those fancy places you want to visit). The satin drapes give off the perfect polished look especially if you are heading out for an elegant night out with your girlfriends. Who says you can't look fabulous when you travel?
Say goodbye to your boring, old black scarves and bid hello to quality and beautiful scarves. They will ensure you have the time of your life while traversing foreign lands comfortably.