As you scroll through the "Women" tab on your favourite online shopping website, you might've come across the perfect dress. Except for one thing: it is short-sleeved. You let out a short sigh, pressing that back button, and continue browsing. Oh, what a cute top! Except…it's cropped.
"Oh, how I wish that skirt was longer," "If only they had sleeves on that," "Why is the neckline so huge?" are some of the thoughts that crossed us pro-modesty Muslim women's minds at least once in our lives.
It can get slightly frustrating to constantly having to give up on buying a clothing item that catches your eye, especially for some of us who are not so easily swayed by the ever-so-changing fashion on the racks.
Here are four tips Muslim women can follow to modest-ify that perfect piece of clothing with a tiny flaw:
1. Adding a shirt under that sleeveless top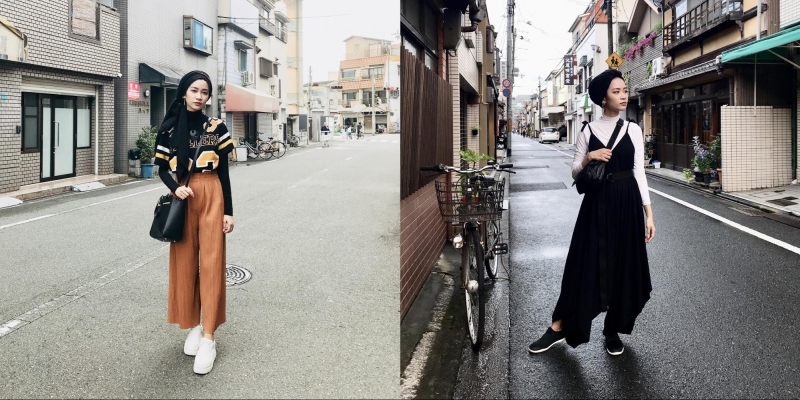 That spaghetti strap top, that sleeveless dress, that short-sleeved shirt: all can be solved with a simple undershirt. Layering can be a hassle and uncomfortable in summer, but with the right material of undershirt, you wouldn't even realise the difference.
A good undershirt might be something similar to Uniqlo's Airism range of innerwear. However, since such undershirts may seem a little skin-hugging, anything cotton, rayon or silk shirt would do just the trick. These are the most cooling and lightweight fabric suitable for summer and tropical climates.
Otherwise, Muslim fashionistas could be more experimental by pairing a patterned undershirt, or a loose one and lock the look in with a belt. Remember, a different silhouette is refreshing once in a while.
2. A cotton turtleneck to solve that wide neckline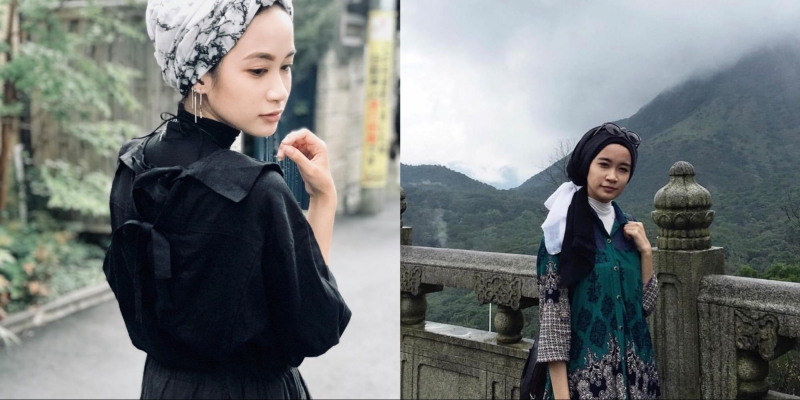 A wide neckline can be a turn off as it brings up constant worries and paranoia throughout the day. Nothing a turtleneck can't solve! You should look out for turtlenecks that are also sleeveless so you will feel more comfortable in the summer heat. The best materials to layer with are cotton or rayon.
3. Wearing over that tight dress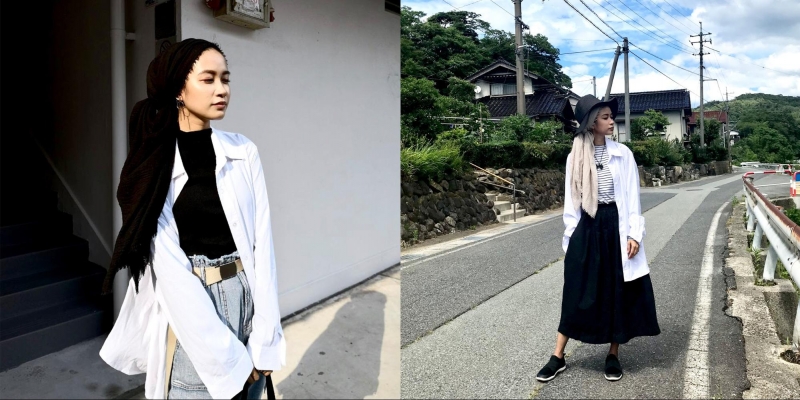 Have a dress that you grew into it too much, or it came in the mail and turned out to be too figure-hugging? Get lightweight outerwear to put over and voila! The outerwear could be as accessible as a button down white cotton shirt to a long chiffon sleeveless cardigan. Venture out from your personal style to try other silhouettes and trends.
4. High socks for that midi skirt/trousers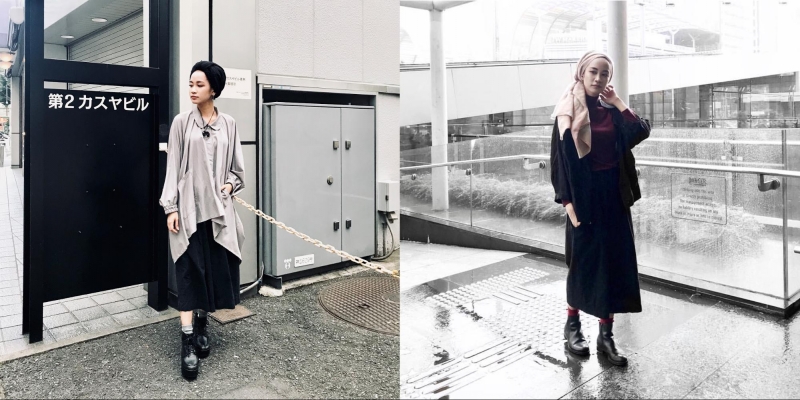 Don't want to layer under your bottoms? Get thigh-high socks to pair it with that cute midi skirt. While this may be more unconventional and out of the norm, it is also an underrated hack to keep cool. On top of that, if paired with contrasting or interesting pair of socks, they spice up the look even more. The trick for this summer is to get lightweight cooling socks that feel as if you're not wearing socks at all!
Comfort is always key when dressing up in summer. Although a simple baggy long sleeved top and long trousers do just the trick, it is always great to have options and opportunities to be experimental and creative, all while being modest as well.
Also read: Eid 2019: Best Modest Brands to Shop For Your Eid Outfit