Nestled in Northern Thailand, Chiang Mai has emerged as a vibrant historical and cultural hub with its ancient temples, lush landscapes, and food markets offering travellers delectable, authentic Thai dishes. Blending tradition and modernity, this dynamic city offers a range of captivating experiences for every traveller. Fortunately, Chiang Mai also boasts a myriad of halal and Muslim-friendly spots and activities for Muslim adventurers. Read on to find out what the heart of Northern Thailand has to offer!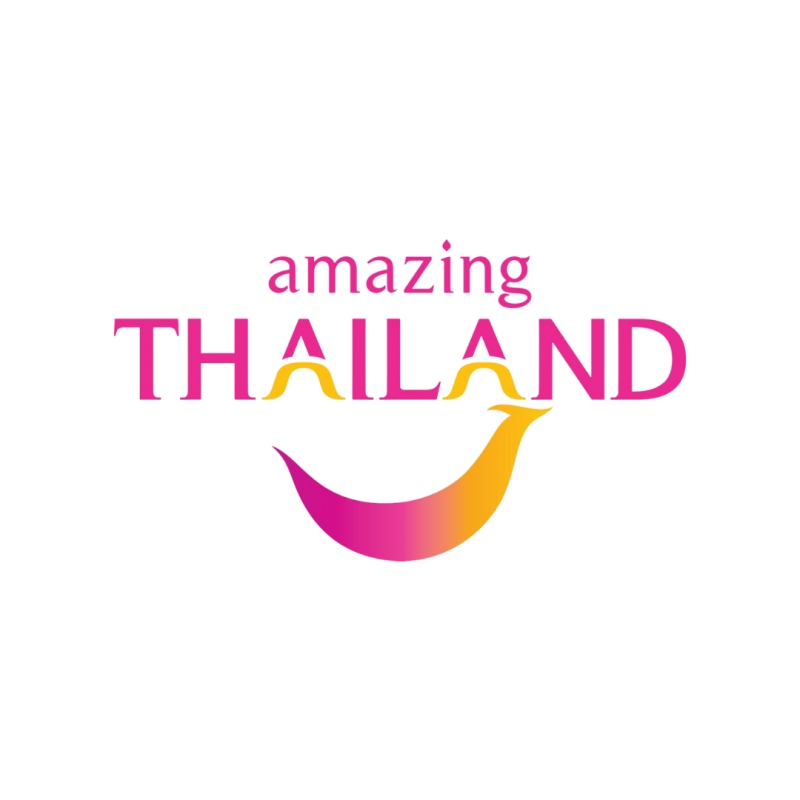 Also read: Halal Food in Phuket, Thailand: 19 Places to Visit When You're Hungry
Chiang Mai top activities and attractions for Muslim travellers
Go on a thrilling zoo tour at Chiang Mai Night Safari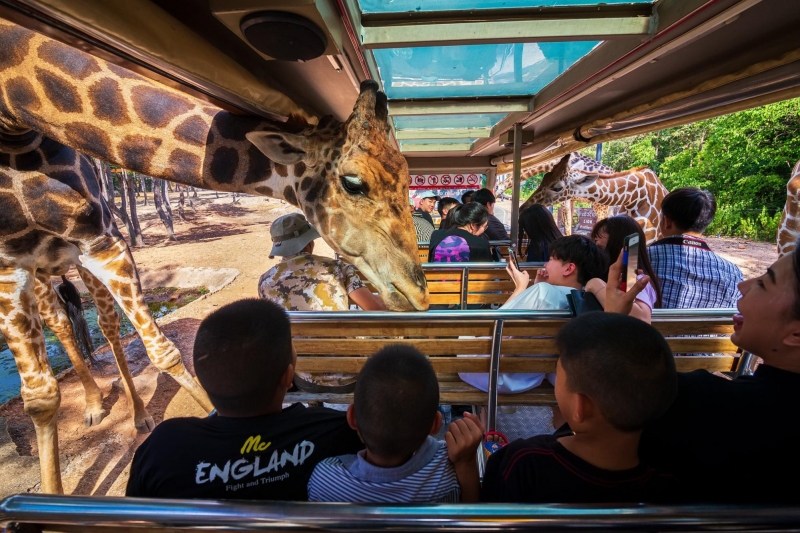 As the world's third nocturnal zoo and natural theme park, Chiang Mai Night Safari offers an immersive experience for nature enthusiasts and animal lovers alike. By sundown, the park transforms into an exciting wildlife sanctuary, inviting visitors to embark on a journey through its ecosystems which features fascinating creatures in their natural habitats. Hop on a tram ride and get up close and personal with over 1,400 nocturnal critters and wild animals! 
Interact with gentle giants at Elephant Jungle Sanctuary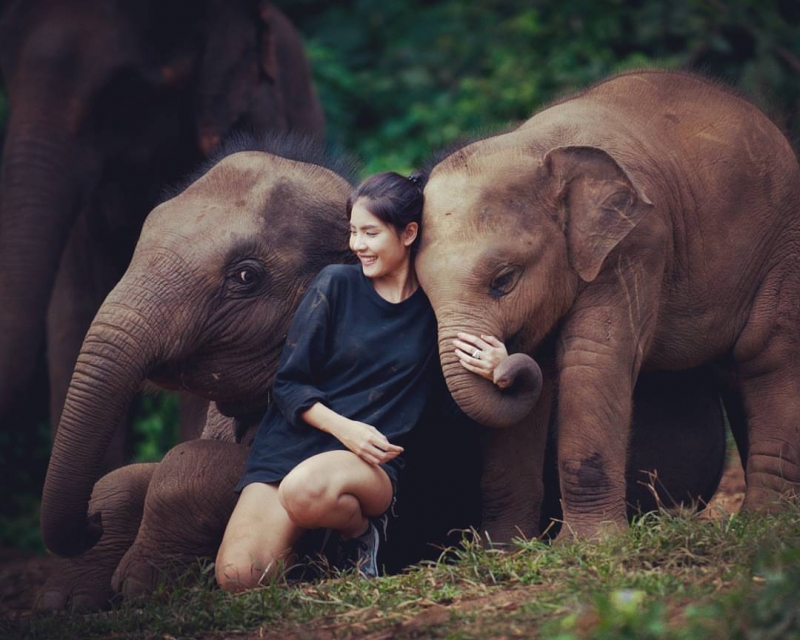 More than just a home to the some of friendliest mammals, Elephant Jungle Sanctuary is an ethical shelter that offers an unforgettable encounter with these magnificent creatures in a responsible and sustainable way. It helps promote the conservation of elephants in their natural habitats, and you can be part of their mission just by visiting them! Your unique experience here is a combination of education, empathy, and enhancement for these gentle giants. 
Tour Chiang Mai's majestic national parks
Doi Inthanon National Park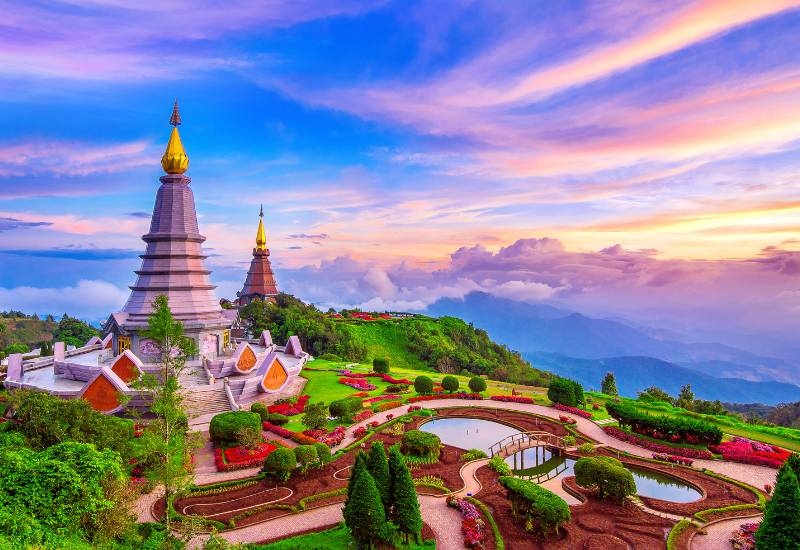 Situated about 70 kilometres southwest of Chiang Mai's city centre, Doi Inthanon National Park features Thailand's highest peak: Doi Inthanon Mountain. Apart from that, the park is famed for its lush forest trails, picturesque gardens, waterfalls, and vantage points, which treat you to overlooking sunset views. 
Doi Inthanon and Doi Suthep-Pui National Park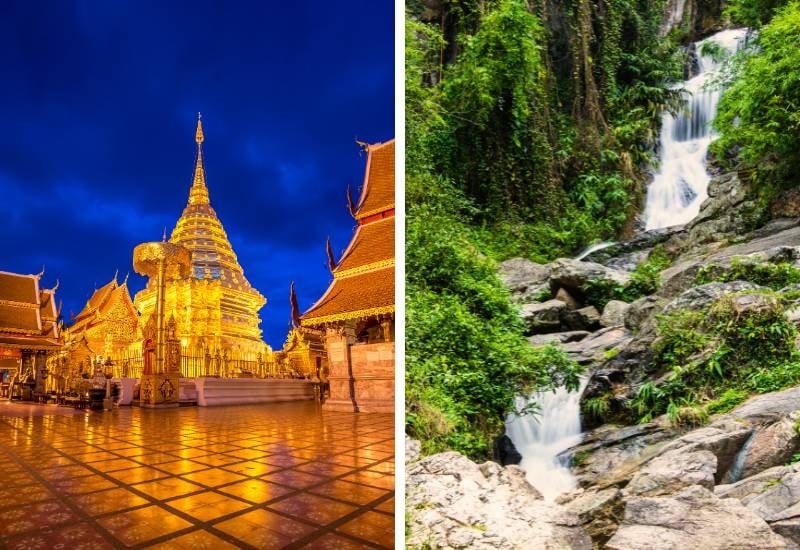 Another national park in Chiang Mai that's worthy of a visit is Doi Suthep-Pui National Park, a pristine oasis of natural beauty and cultural significance. Some of the park's notable attractions include the gorgeous mountainside temple of Wat Phra That Doi Suthep, Doi Pui Mountain, winding nature trails, and several waterfalls like the Huay Kaew and Mork Fa Waterfall. 
Delve into a world of art and history at Chiang Mai's museums and galleries
Chiang Mai City Arts & Cultural Center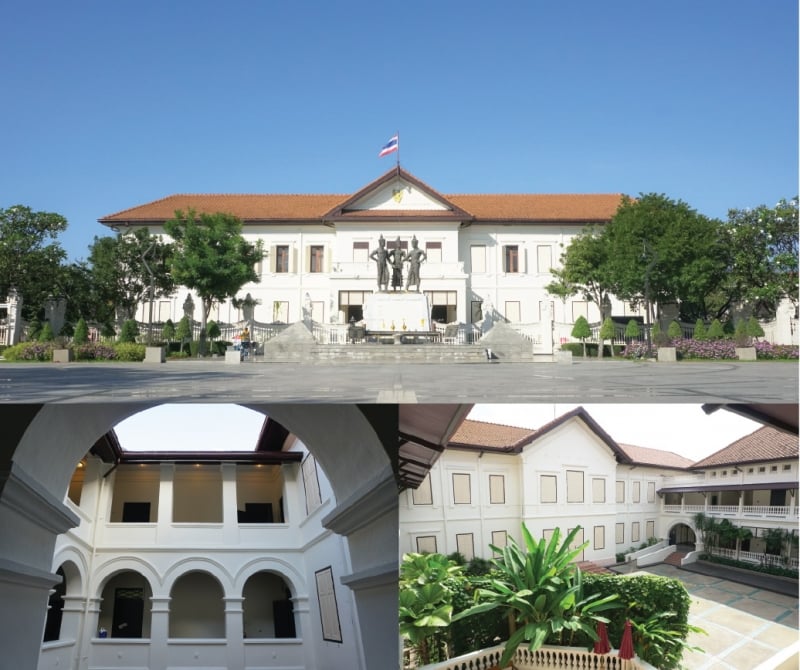 Located near the Wat Phra Singh Temple, Chiang Mai City Arts & Culture Center exhibits various historical artefacts presenting the local way of life dating back to prehistoric times. Featuring 15 exhibition halls, visitors can travel back in time and learn about the historical developments of the city through models, graphics, and audio-visual displays. After exploring the museum, you might change upon cultural events and activities by the courtyard. 
Chiang Mai National Museum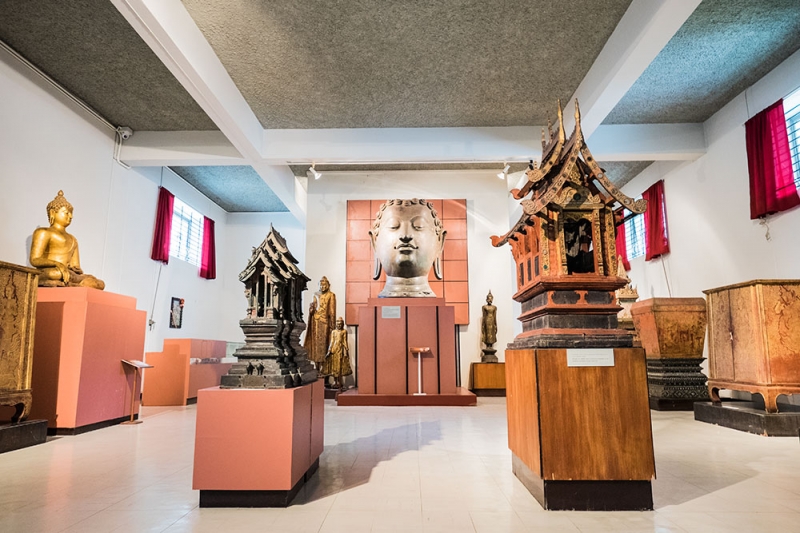 Similarly, the Chiang Mai National Museum provides visitors with a rich and in-depth understanding of the region's history and culture. It boasts an extensive collection of unique artefacts like pottery and Buddhist icons, as well as a permanent exhibition that spotlights the Northern Lanna Thai culture. 
Lanna Folklife  Museum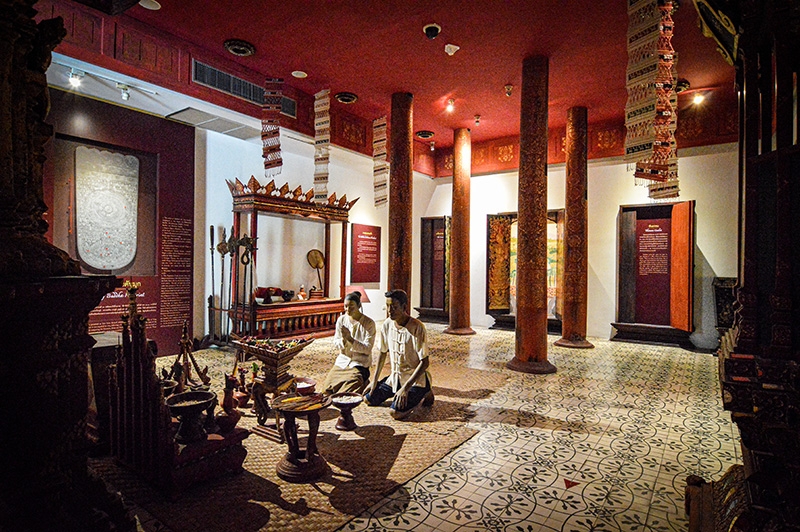 Interested in learning more about Lanna culture and traditions? The Lanna Folklife Museum is especially worth visiting! This folklife centre presents the lifestyle of the Lanna people, art featured in Buddhist tools, Lanna-style architecture, mural paintings, and traditional practices. Ultimately, it offers visitors a glimpse into Lanna's melting pot of culture and crafts that have evolved from many eras and ethnic groups. 
Explore Chiang Mai's food market scene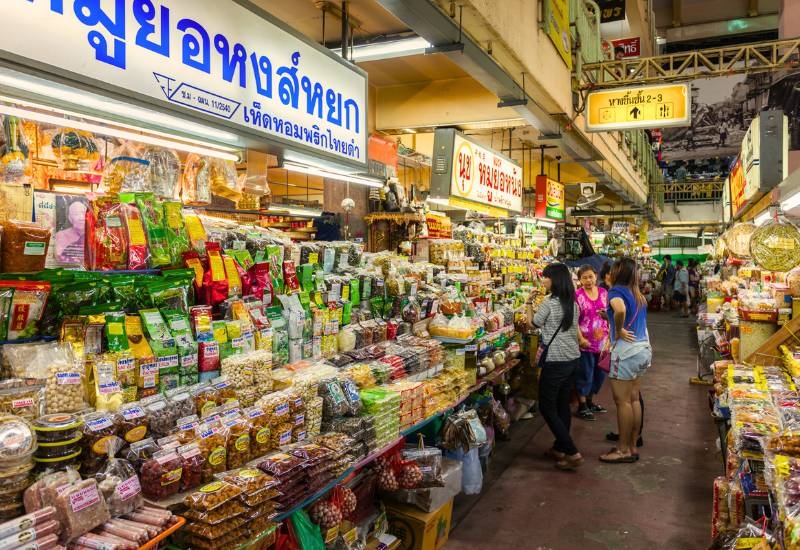 For most foodie travellers, the best way to explore a new city is through your stomach! Chiang Mai's food market scene is arguably the best place to be. The Night Bazaar, Warorot Market, and Sunday Walking Street Market are particularly worthy of your attention. Here, you can chow down on authentic Thai dishes, local street food, snag souvenirs, and try your luck at bargaining to get the best deals. These foodie spots also offer halal and Muslim-friendly eats, too! 
Go cafe hopping and indulge in Chiang Mai's coffee culture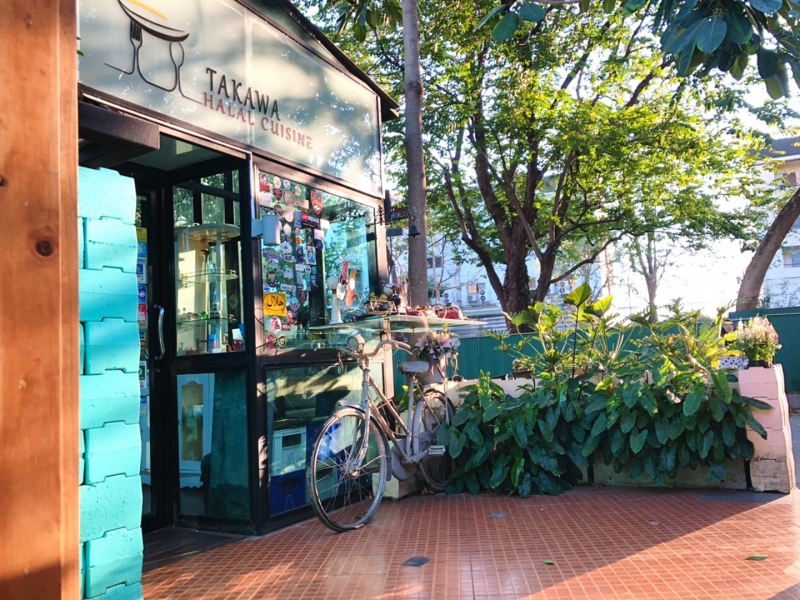 Besides its mouthwatering culinary culture, Chiang Mai is also renowned for its vibrant and thriving cafe scene. Offering a plethora of unique and charming coffee shops to explore, it also makes for an exciting destination for java lovers. Looking for some of the trendiest and hippest neighbourhoods to go cafe hopping? Nimman Road and Old City are undoubtedly your best bet! Additionally, Chiang Mai's diverse range of coffee shops makes for ideal spaces for digital nomads and remote workers alike. 
Experience an epic rickshaw or tuk-tuk tour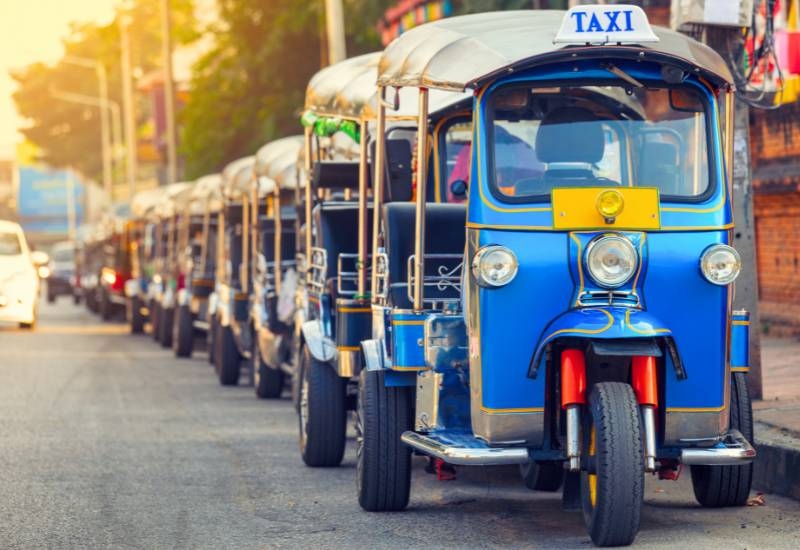 When in Thailand, one can't simply pass up the opportunity to see the city aboard a rickshaw or tuk-tuk! An excursion like this lets you explore the bustling streets of Chiang Mai, home to some of the city's most popular tourist attractions, local landmarks, and even hidden gems. You can even arrange your tours to best suit your itinerary and sightseeing preferences. 
Also read: Indonesia VS Thailand: Which is A Better Holiday Destination for Muslims?
That about sums it up! There are more exciting things to do in Chiang Mai beyond our round-up, but this list is a good place to start. From exploring ancient temples to indulging in mouthwatering cuisine to immersing yourself in the city's natural wonders, Chiang Mai has something in store to make your trip an unforgettable one. 
Want to get the best deals and experiences on your trip to Chiang Mai? Arrange your excursions with these travel and tour agencies!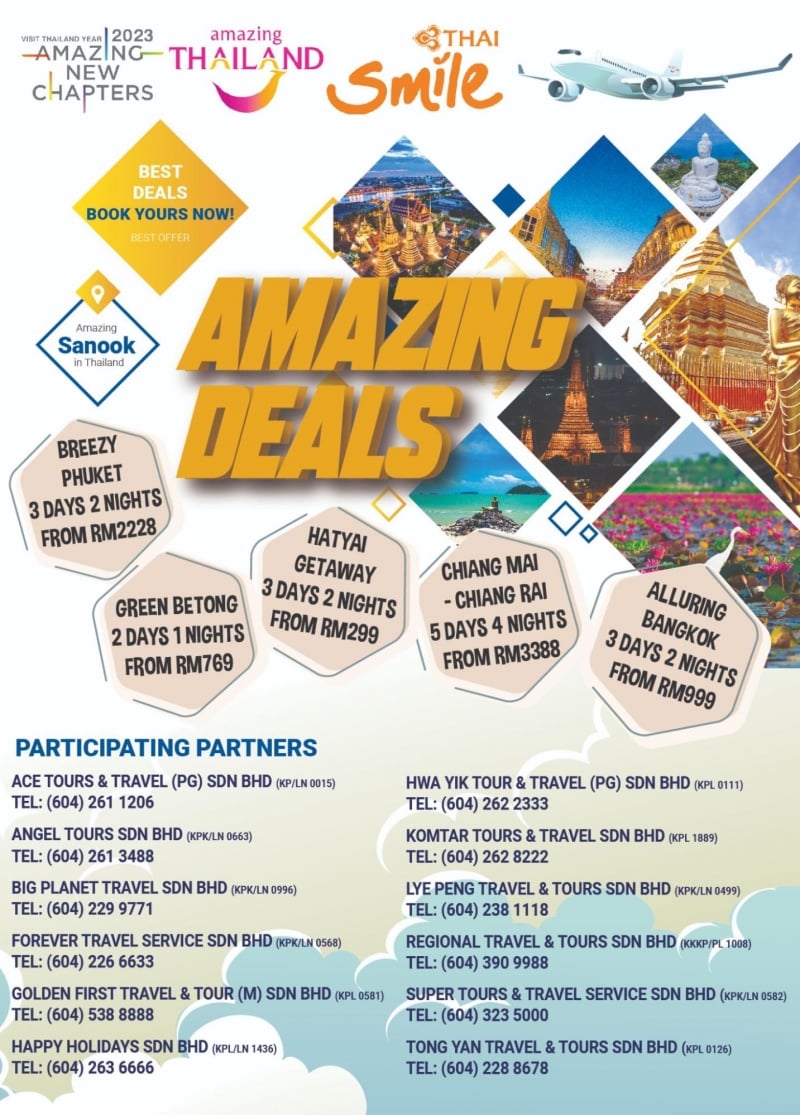 Angel Tours – (604) 261 3488
Big Planet Travel – (604) 229 9771
Forever Travel Service – (604) 226 6633
Golden First Travel & Tour (M) – (604) 538 8888
Happy Holidays – (604) 263 6666
Hwa Yik Tour & Travel (PG) – (604) 262 2333
Komtar Tours & Travel – (604) 262 8222
Lye Peng Travel & Tours – (604) 238 1118
Regional Travel & Tours – (604) 390 9988
Super Tours & Travel Service – (604) 323 5000
Tong Yan Travel & Tours – (604) 228 8678
---
Brought to you by Tourism Authority of Thailand, Malaysia