How does one start planning for a trip when they can't even decide on the location? Travellers are spoilt for choice when it comes to picking their next travel destination. As Muslim travellers, what we take into consideration varies though from the general audience. We prioritise factors such as accessibility to halal food and Muslim-friendly facilities.
Two famous holiday hot spots in the Southeast Asian area, Indonesia and Thailand individually have their own charm. But which is a better holiday destination for us Muslim travellers?

Indonesia is home to over 17,000 islands, making it the largest island country in the world. With extremely delicious food for extremely inexpensive costs as well as luxurious accommodation at affordable prices, Indonesia has won the hearts of many travellers.
Thailand, on the other hand, is not short of her own charm and magic. From turquoise waters to lustful mountains, it's a travel destination for everyone — the gap-year explorer, honeymooners and even families.
Availability of Halal Food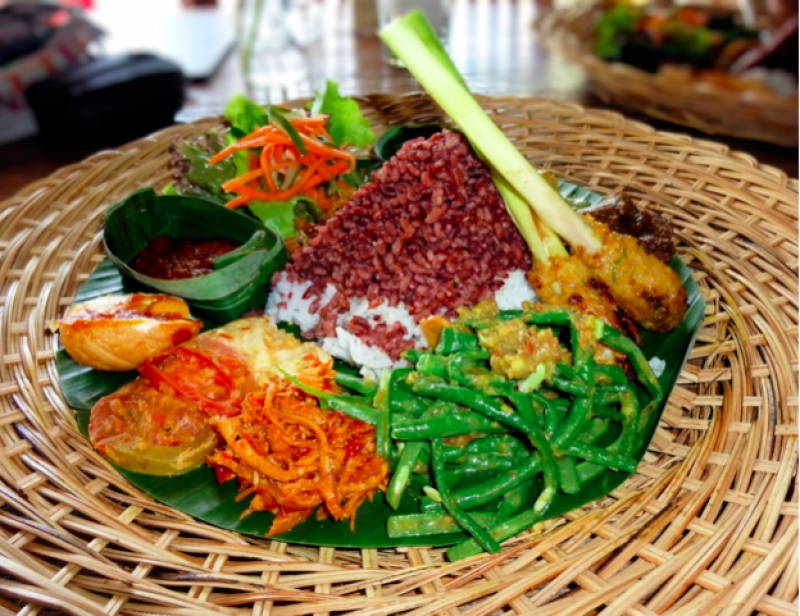 Indonesia has the largest Muslim population in the world, so the country is basically halal food heaven. Almost all restaurants are halal unless stated otherwise, which is the opposite of everywhere else in the world! The best part of all is having multiple options of authentic, Indonesian cuisine at your disposal, from inexpensive street food to proper dining.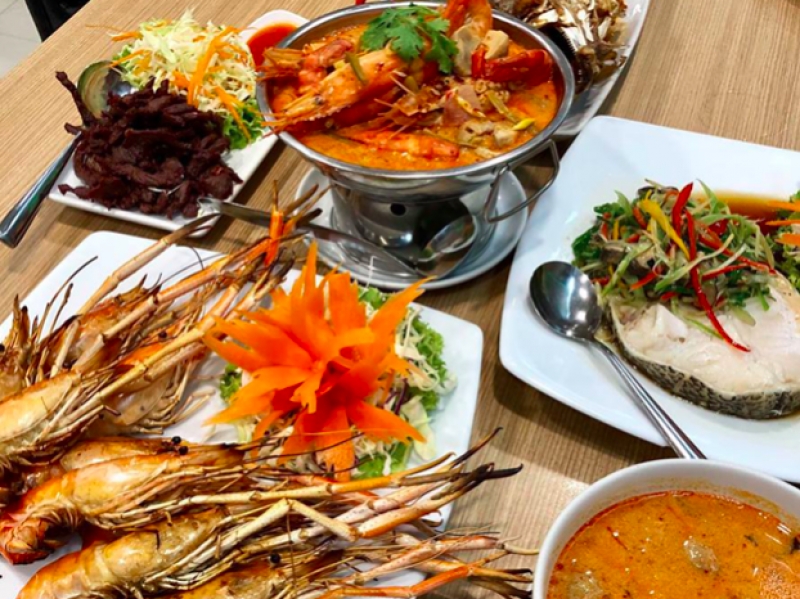 Unlike Indonesia, Thailand isn't a predominantly-Muslim country. Hence, with that fact alone, the quantity of halal restaurants greatly differs. Being a predominantly Buddhist country, Muslim travellers require extra effort to search for a halal eatery to dine at.

With Muslim travellers to Thailand on the rise, as well as the popularity of Thai food worldwide, Muslim travellers need not worry too much as the locals are progressively attempting to cater to our dietary needs.
Indonesia: 4.5/5
Thailand: 3.5/5
Variety of Things to Do and Sights to See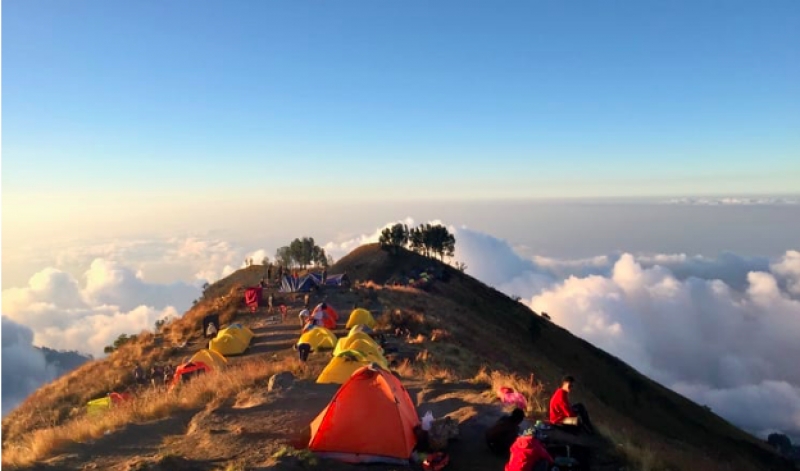 Being a large island country, there are countless things that can be done in Indonesia. Since the Indonesian archipelago is dotted with volcanoes, lush jungles and unworldly landscapes, many adventures like trekking and hiking can be done. Islands like Lombok and Komodo Island are just a few of the many great islands to trek.

Indonesia also has a plethora of beaches, both off and on the beaten track depending on your preference. The easily-accessible and tourist-friendly Bali can never go wrong. For a more urban landscape and great shopping scene, Jakarta is every shopaholic's dream.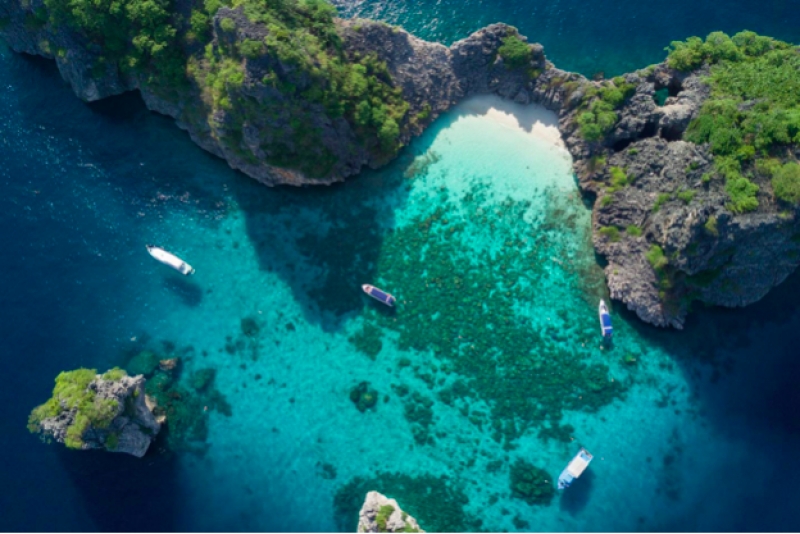 Much like Indonesia, Thailand has access to various natural activities like trekking and beach sports. On top of that, Thailand has boat trips to Phang Nga Bay, with its famous towering rocks, and the perfect Thai hideaway of Koh Phi Phi Island. The hustling and bustling city centre, Bangkok, is full of their own adventures, especially for shoppers and urban dwellers.
Indonesia: 4.5/5
Thailand: 4.5/5
Safety and Transport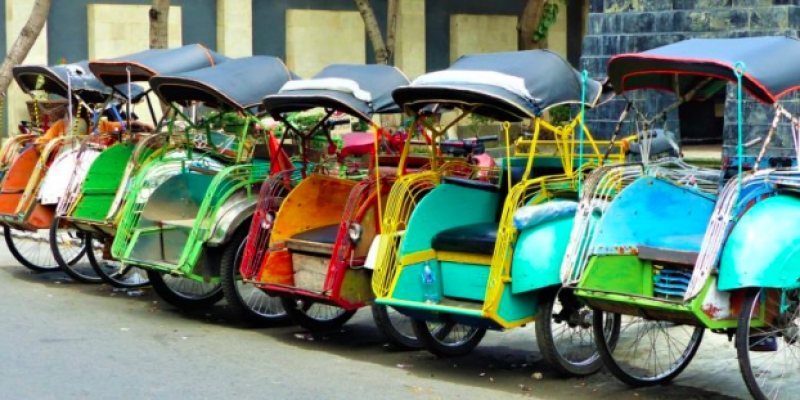 The public transport system in Indonesia mainly consists of three-wheeled carts and minibuses. Large buses are hardly ever seen except in the city centre or in Java. Other means of transport are more private, such as taxis, private cars, Grab or Uber, and Gojek (which is similar to Grab and Uber but instead of the car as a vehicle, it's a motorcycle).
In terms of safety, Indonesia is generally a safe country. With the exception of random pickpocketing and bag-snatching that may occur if valuables are left unattended, violent crimes are uncommon. The government has zero-tolerance for drugs as well, maintaining and securing the safety of the streets for other civilians.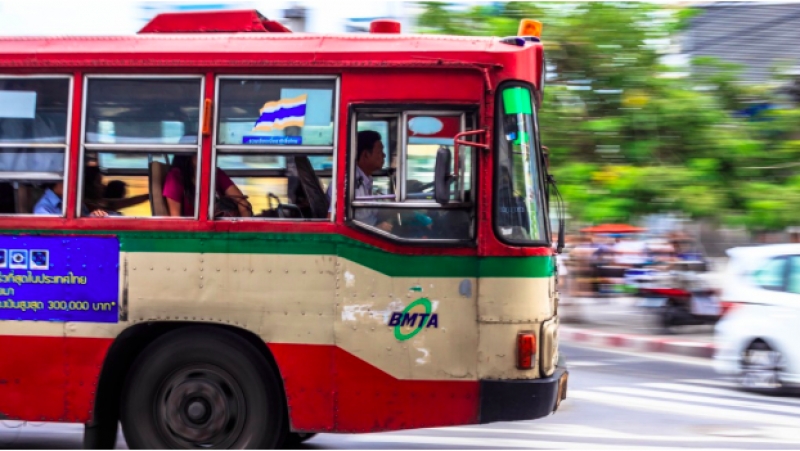 Compared to Indonesia, Thailand has a slightly more advanced public transport system. While the tuk-tuk is still a common means of transportation, minibuses, buses and even trains are all widely used. While they are known to have delays and maintenance, private transportation like Grab and Uber are also common transportation methods.
Thailand is generally a safe country but unlike Indonesia, it's not advisable to be travelling alone, especially for a woman. Exercising precaution is recommended. Scams are much more frequent in Thailand than in Indonesia, and even though assault of travellers is uncommon in Thailand, it does occur.  
Indonesia: 3.5/5
Thailand: 3/5
Access to Muslim-Friendly Facilities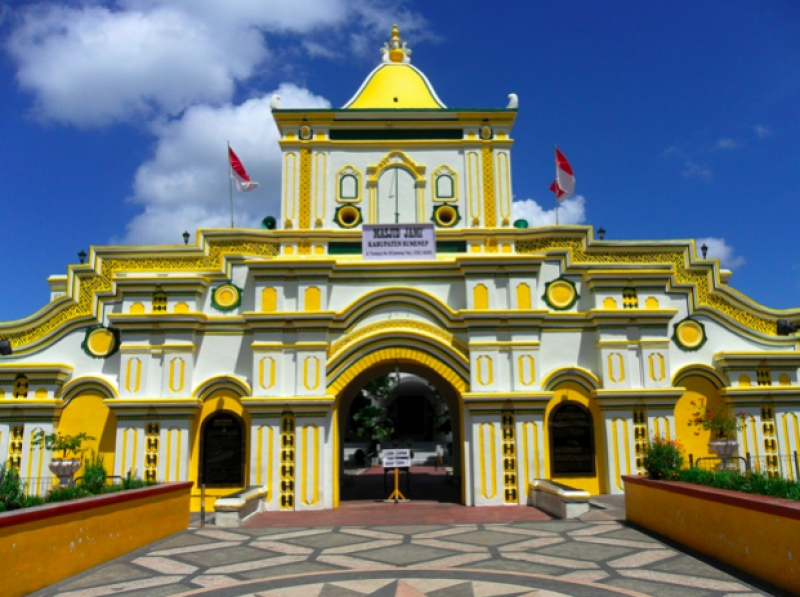 Being a Muslim country, it is no surprise that Indonesia has mosques scattered all around the country. Prayer rooms are fairly common in shopping malls, public buildings and offices. While there are also a great number of mosques in Thailand, prayer rooms are harder to come by.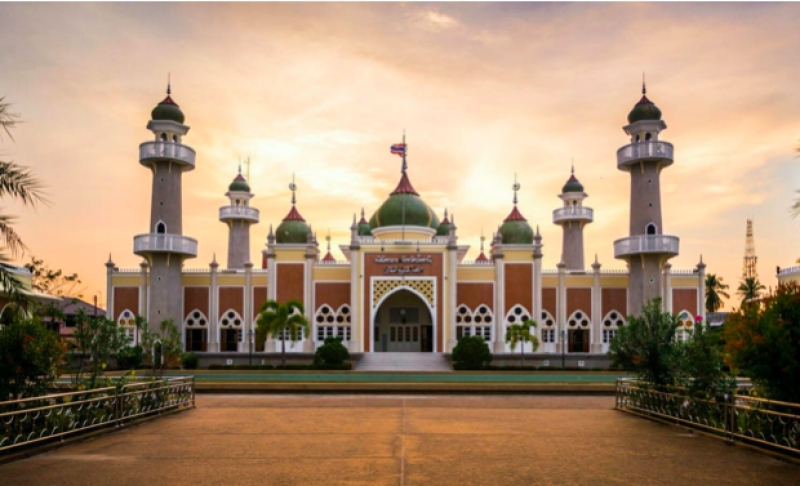 As for Muslim-friendly accommodation, both Indonesia and Thailand do offer choices. There are multiple and various hotel companies, and even property owners who rent their homes out as serviced apartments and Airbnb, that are extremely accommodating to Muslim travellers.
Indonesia: 4/5
Thailand: 3.5/5
The Final Verdict: Indonesia 
Taking into consideration all the various factors mentioned, it seems to be that Indonesia is a better holiday destination than that of Thailand. Even with Thailand having the upper hand with fluorescent turquoise waters and uncharted rocks, Indonesia has extremely easy access to halal food and prayer facilities — both of which we would need to look out for multiple times throughout the day.
Indonesia and Thailand both are equally beautiful with various experiences to offer exclusively to their country. However, Indonesia as of now provides a larger variety of facilities for Muslim travellers.
Indonesia: 16.5/20
Thailand: 14.5/20