Steamboat has been rapidly gaining traction in Singapore's culinary scene. Perhaps, it's the idea of cooking dinner together with your family and friends that makes it so appealing. Still, for a handful of us, scouring for a Halal-certified steamboat restaurant may be a tough grind. That's because the choices catered to the Muslim community in Singapore are still limited.
But, things are about to change with the introduction of The Buffet Restaurant — the first Halal steamboat restaurant right smack dab in the heart of Singapore.
Located at M Hotel along Anson Road, The Buffet Restaurant is perfect for all those steamboat lovers looking for a Halal option without breaking the bank. Or, those seeking a new restaurant to try out with their Muslim pals.
Here's what you can look forward to at The Buffet Restaurant —
a Halal steamboat restaurant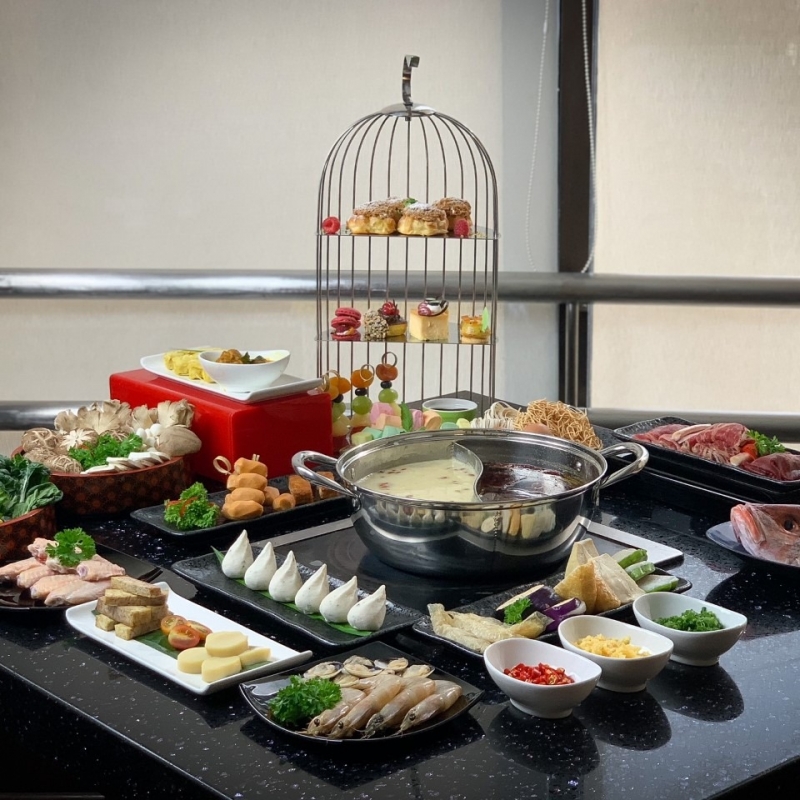 Starters

like Prawn and Bitternut Crackers, Sengkuang Calit, Signature Chilli Crab Cake, Roti Jala with Chicken Curry, Oriental Fried Rice, and Pandan Chicken. 

Fresh seafood

such as Snapper Fillet, Blue Flower Crab, Pink Scallop, Chilled Fresh Prawn, and Pacific White Clam.

Premium meat choices

including Free-range Chicken Slice, Australian Premium Black Angus Beef and New Zealand Grass-fed Lamb. 

Soup bases

like Imperial Beauty Collagen, Fiery Mala Peppercorn, Thai Tom Yum, and Singapore-style Laksa (all

MSG-free

). 

House dipping sauces

such as Shabu Shabu, Thai-style Suki Sauce, Gourmet Belacan Sauce, Signature Peanut and Sesame Sauce, and House Specials Chinese Dipping Sauce.

Live' prawn station
Desserts

including Durian Pengat, French pastries, Chocolate Éclairs and Potong Ice Cream.
Buffet prices at The Buffet Restaurant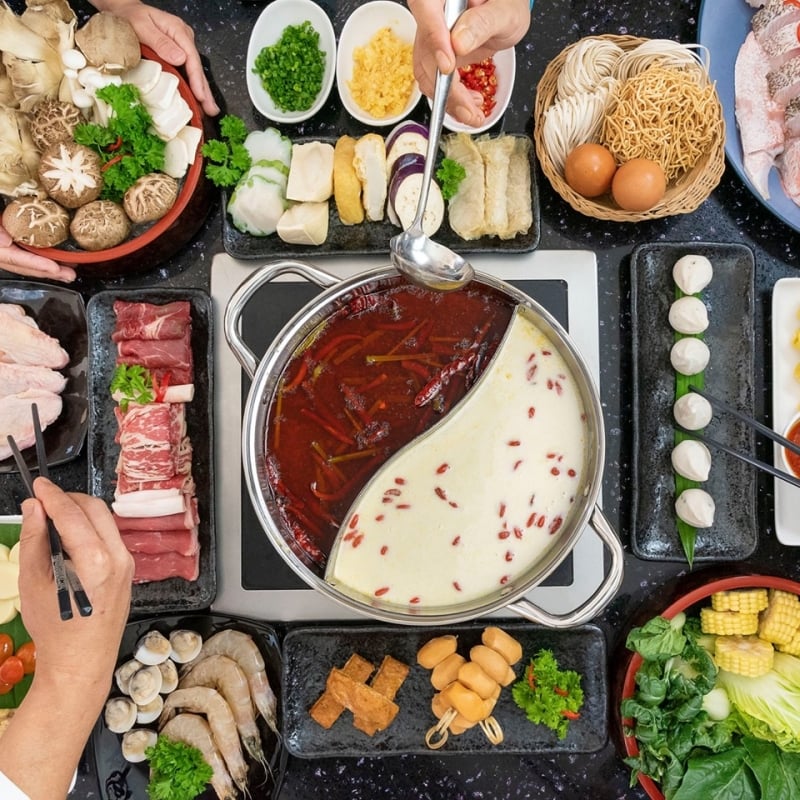 Salivating already? For just SGD $65++ for an adult and SGD $33++ for a child, you can get your hands on the mouth-watering array of buffet selection at the Halal steamboat restaurant. Plus, it is running a 25% discount off buffet prices till 30 April 2021.Talk about being friendly on the wallet?
With Ramadan just around the corner, gather your kakis and have a wonderful Iftar feast prepared by chef Boz and chef John. The harmonious medley of Chinese and Malay flavours put together is sure to keep you wanting more. Make your reservation here or call 62241133 to taste it for yourself. 
Don't forget to tag all the steamboat junkies you know to let them in on this Halal option! 
Address: The Buffet Restaurant, Level 2 M Hotel, 81 Anson Road, Singapore 079908
Opening hours: Fri, Sat & Sun, 6pm – 10pm