Cape Town has been opening its doors to Muslim travellers, especially within the last few years, with an increasing amount of Halal certifications and Muslim-friendly facilities to accommodate the needs of Muslim travellers.
Unbeknownst to many, Cape Town has a large population of Muslims especially around the colourful area of Bo-Kaap, where a community of African Malays have settled in for the last couple of decades. It can seem daunting to plan your holiday here because of what looks like an unlimited amount of things to do in Cape Town.
While we do recommend you drive out of Cape Town for all the adventure that awaits you, there is still a lot you could do to fill your days at the destination. Here are 10 best things you should do during your first visit to this South African coastal city.
1. Cape of Good Hope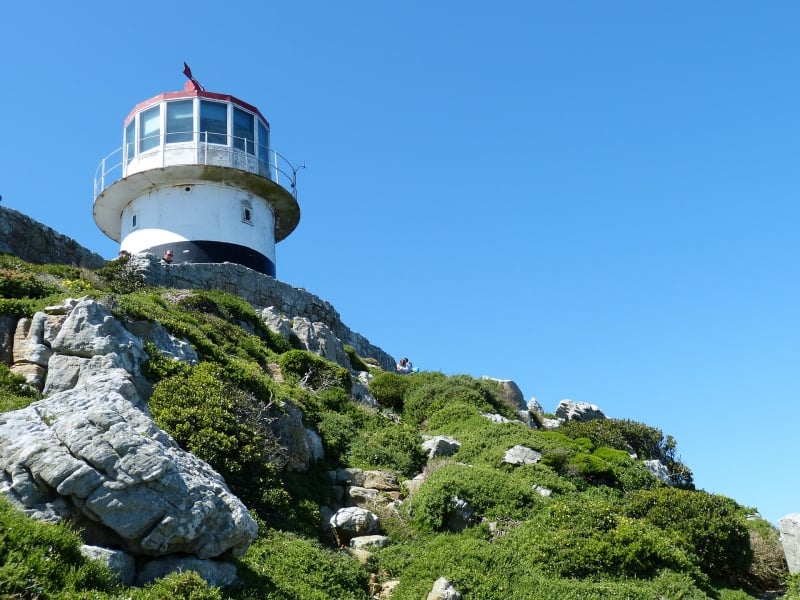 Retrace the route that took Vasco Da Gama on his voyage to India. The Cape of Good Hope is the rocky headland on the Atlantic Coast of the Cape Peninsula. It is often mistaken as part the of the country that is furthest South and a dividing point between the Indian and Atlantic ocean.
Although the weather here can be very windy and unpredictable, it is a great lookout to take in the scenic views of the coasts that line South Africa. Climb up to the lighthouse, the Flying Dutchman Furnicular, to get the best view of the sea. Be careful and watch out for aggressive baboons that might approach you, especially if they sense that food is near.
2. Table Mountain

This flat top mountain is probably the most prominent landmark of Cape Town. A climb or a rotating cable car ride up will give you a panoramic view of the whole city. Be sure to monitor the weather before heading up as it is common for a soufflé of clouds to smother the top of the mountain. When this happens, locals perceive the clouds as a tablecloth for the beloved Table Mountain.
Since this landmark is popular among travellers, you are highly encouraged to purchase tickets online. You should also consider having a nice scenic picnic at the top of this mountain.
3. Robben Island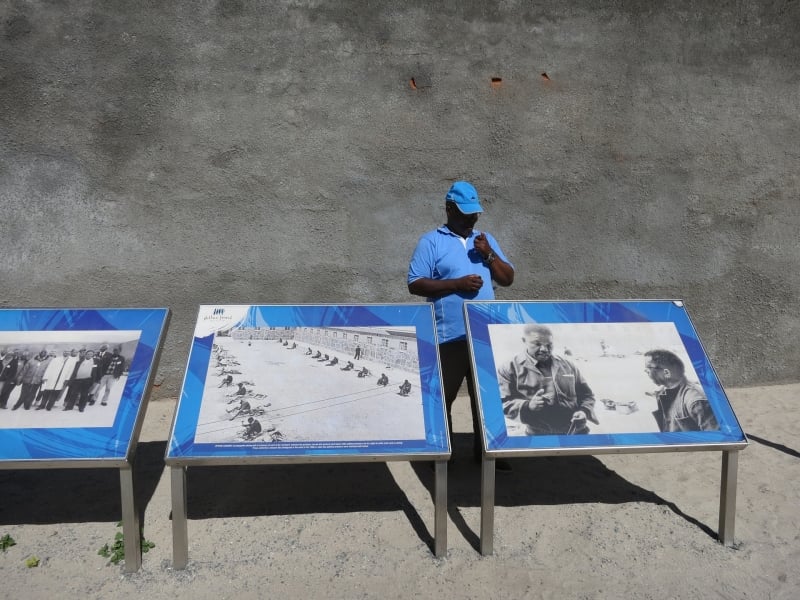 Visit the prison where South African revolutionary leader, Nelson Mandela, was held for 27 years. In order to visit the island, you would need to board a ferry from the V&A Waterfront.
Upon arriving at Robben Island, there will be buses with tour guides to bring you around and tell you all about the struggles political prisoners had to go through while fighting apartheid. As you tour the dark past that lies within the prison walls, you will able to visit the prison cell where the former South African president was held.
4. Boulders Beach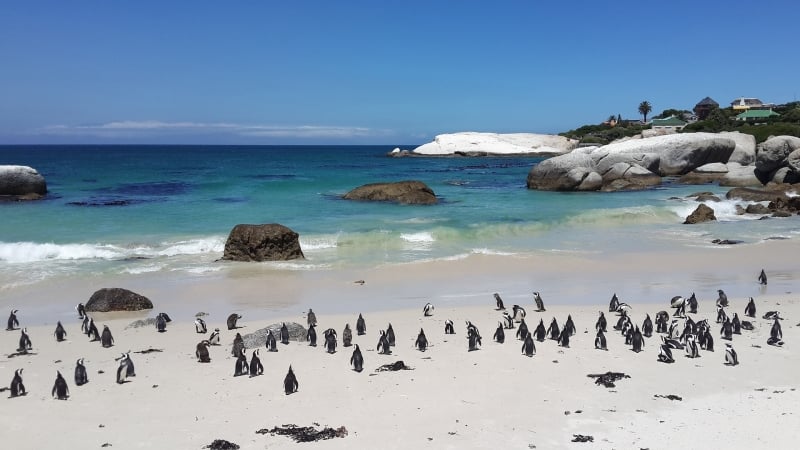 A significant perk of travel is meeting the locals. When you visit Boulders Beach, be ready to mingle with a different kind of local, African penguins! You will walk on the wheelchair-friendly boardwalks, where you will witness penguins waddling on the white sandy beaches.
For Muslim travellers who want an up-close interaction with the penguins, you are encouraged to visit Foxy Beach instead. However, Boulders Beach is perfect for some fun in the sun as the large granite rocks block waves and wind, making it safer for swimming.
5. V&A Waterfront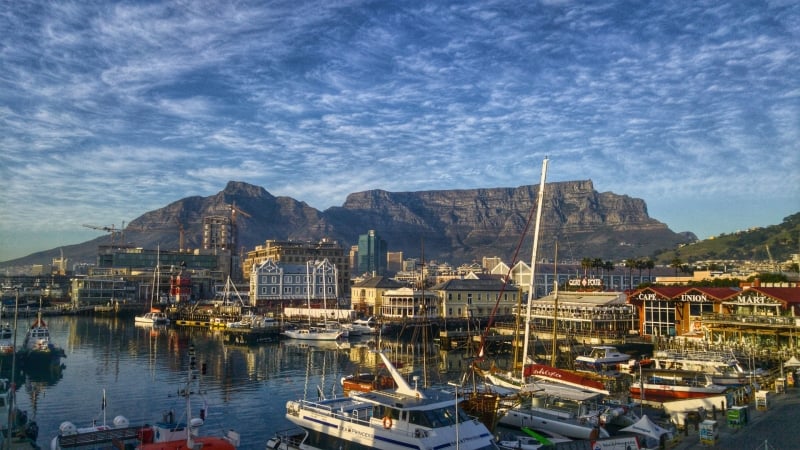 This waterfront, where city and sea meet, fringes the shores of the Atlantic coast. While it is still a working harbour, the Victoria and Alfred Waterfront is seen as a popular shopping area for both locals and tourists alike. Divided into five main shopping centres, international as well as local brands fill this 123-hectares shopping heaven.
If you are feeling a little peckish, head on over to the V&A Food Market to satisfy your appetite for regional delights. Besides shopping, you could also see over 22 monuments, including the oldest heritage site, the Chavonnes Battery Museum.
6. Bo-Kaap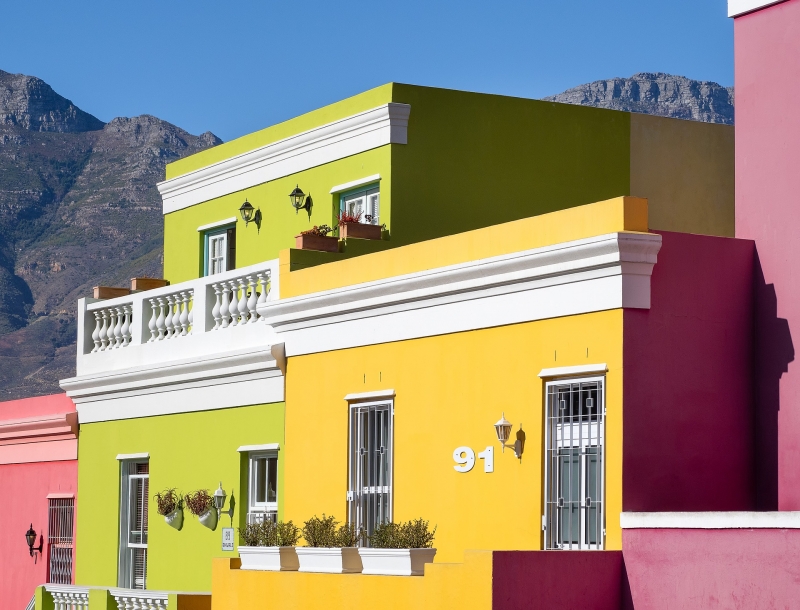 Located at the foot of Signal Hill, you might recognise this distinct neighbourhood due to the colourfully-painted buildings that line the street. Bo-Kaap, also known as the Malay Quarter, was home to slaves brought over from Malaysia and Indonesia during the war. The mixture of Cape Dutch and Georgian houses were originally white in colour before they were painted as a form of celebration and freedom of expression after being freed from slavery.
Walk down Wale Street to find the Bo-Kaap Museum, which is also the oldest building here. A trip to the museum will enlighten you on the history of the Cape Malays and their typical daily life. You could also perform your prayers at the first-ever mosque in South Africa, Auwal Mosque. Be sure to make time and visit any of the restaurants or cafes to taste authentic Cape Malay cuisine.
Also read: Halal Food in Cape Town's City: 12 Places to Visit When You're Hungry
7. Lion's Head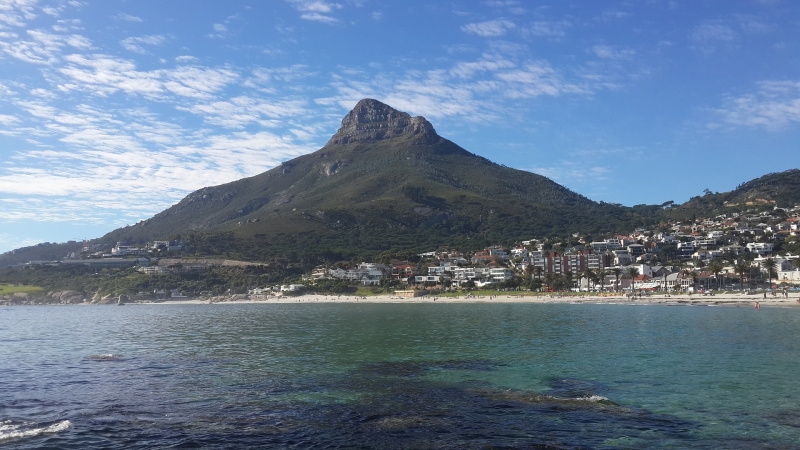 Found between Table Mountain and Signal Hill, you will find Lion's Head. For those looking for some adventure while in Cape Town, you can embark on a two to three-hour hike that brings you around this mountain.
It may seem a little intimidating as you approach the rock face near the peak, but there are metal chains and ladders to ease your ascent. Once at the top, you will be able to overlook the entire city. It also a popular site for paragliding and watching the sunset over Cape Town.
8. Camp's Bay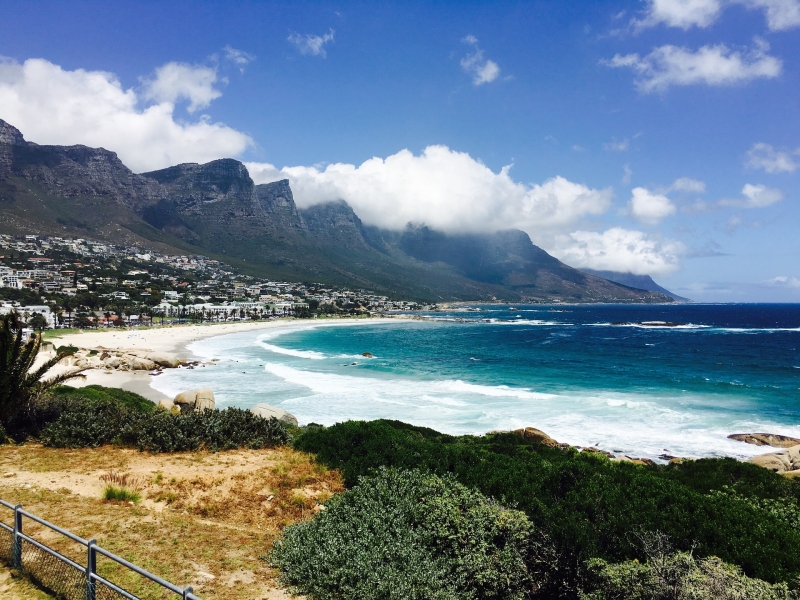 Travellers and locals enjoy this location's sandy white beach and natural rock swimming pool. Camps Bay is located at the foot of the Twelve Apostles mountain range and fringes the Atlantic ocean. It is a great beach to soak up the sun and get your feet wet. You are highly encouraged to wear a wetsuit when you decide to head into the cold Atlantic waters. You can also start your hike up Table Mountain from here.
9. Muizenberg Beach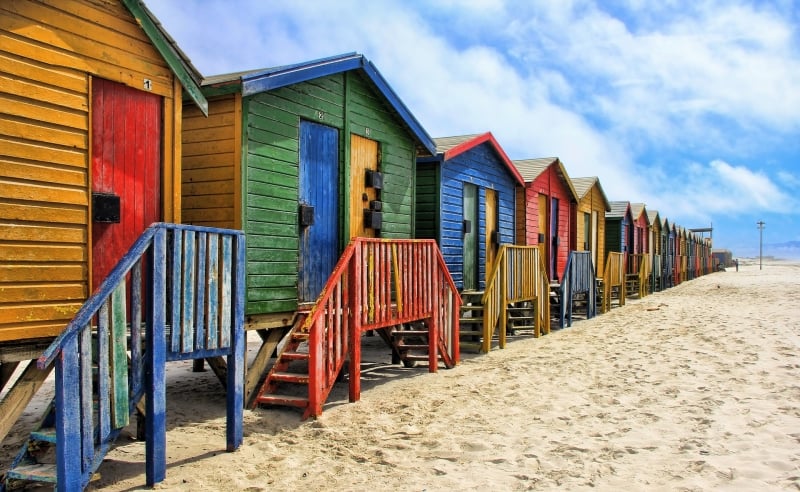 This small town lies on the outskirts of Cape Town. Its obscurity makes it an uncrowded beach destination in South Africa where you can find colourful huts lining the beach of Muizenberg. As the birthplace of surfing in South Africa, this beach is a popular surfing spot. The water is warmer than the Atlantic Seaboard and relatively calmer which makes it ideal for water activities such as swimming.
After having fun at the beach, you can visit Surfer's Corner, where you can find an abundance of restaurants, cafes and ice-cream shops. If time permits, head towards St. James Beach for a spectacular vantage point to watch whales and other marine life.
10. Castle of Good Hope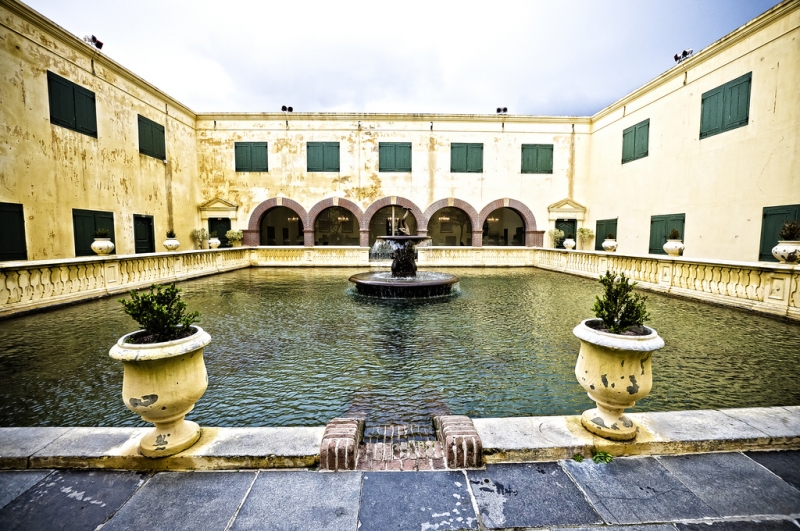 This South African Castle is a bastion fort built in the 17th century. The Castle of Good Hope is the oldest colonial building in Cape Town. The striking yellow of the building was chosen to counter the effects of the sun while the materials to build this castle were sourced locally, such as the rocks from Signal Hill. It was previously located on the coastline of Table Bay, but due to land reclamation, the fort is now situated inland.
Halal food, beautiful scenic landscapes and friendly South Africans – you don't need any more reasons to uncover the beauty that lies within Cape Town. As Shakira said, "This time for Africa!"