As one of the most thrilling and exciting attractions in Singapore, Universal Studios attracts hundreds and thousands of visitors from all corners of the globe. It might seem daunting during your first visit here as you try to figure out how to best navigate the sprawling grounds. Your search for Halal meals might also pose to be a huge challenge as there are no obvious signages for Halal food.

From Halal restaurants to getting around seamlessly, this guide will ensure that you focus on having an enjoyable time here!
1. Halal-Certified Restaurants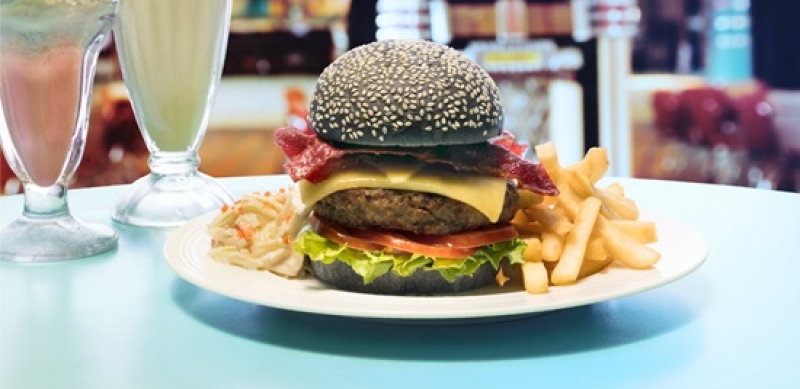 After screaming your lungs out and hopping from one end of the park to the other, you're bound to be hungry (read: super famished). Outside food is not allowed but you can refuel at various Halal eateries in this theme park. There are four restaurants you can choose to dine between your adventures.
Mel's Drive-In Diner
Be instantly transported back to America in the 1950s as you devour some burgers and shakes at Mel's Drive-In Diner in Hollywood. Other all-American favourites available include chilli dogs and of course, chilli cheese fries. Feast while sitting in their classic diner booths and tuck into generous servings that will ensure you're full the rest of the day. Be sure to sit out those major roller coasters after your meal though.
Oasis Spice Café
Venture to ancient Egypt where you will feast on a variety of Middle Eastern delights. This Egyptian-themed restaurant, just opposite the thrilling Revenge of the Mummy ride, is the perfect resting spot. Enjoy the world of spice when you get their Butter Chicken Briyani. It might not seem very budget-friendly but their massive portions make it perfect for sharing. The large seatings available also make it a great place for travellers in large groups.
Marty's Casa Del Wild Food Court
If you're on the hunt for local delights, Marty's Casa Del Wild Food Court at Madagascar makes for a great choice. This food court hosts a wide selection of Southeast Asian favourites from Nasi lemak to Briyani. You have to try their Roasted Chicken combo which completes your meal with fragrant rice and roasted vegetables.
Friar's Good Food
Head to Far Far Away Land where you will be able to enjoy an array of fusion and Western food like sandwich wraps, burgers and pizza. You have to try their popular fish and chips! This is the best place for some "Good Food" after a morning of fun and excitement. Friar's offers relatively more budget-friendly prices than other Halal restaurants within the theme park.
2. Dedicated Prayer Room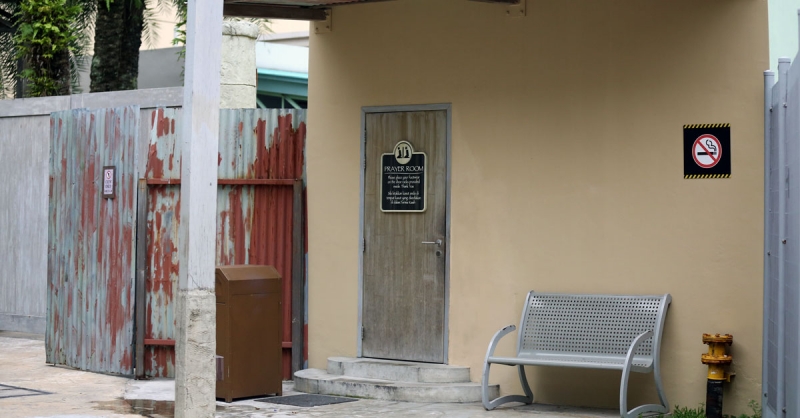 As Muslim travellers, finding a quiet and clean place for our prayers might prove to be a challenge. However, there is a dedicated prayer room located near Battlestar Galactica: Human vs. Cylon. You will notice a container-like building with benches outside as you approach.

The musollah is divided between males and females with ablution facilities within the room. Females are highly advised to bring your own prayer necessities, especially during busy periods such as lunch time.
3. Single Rider Queues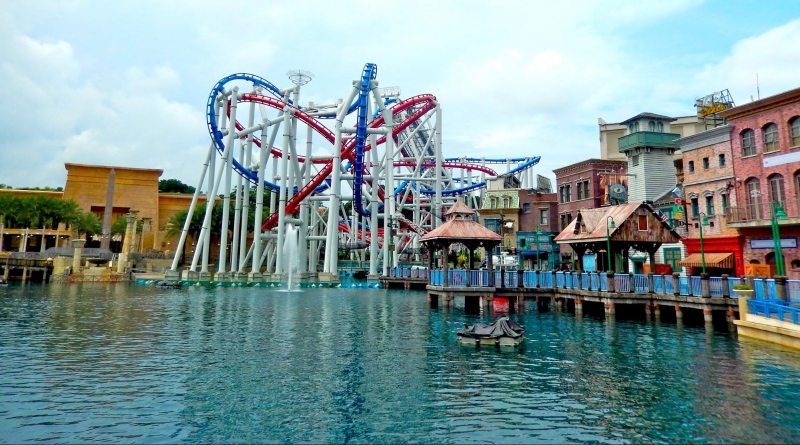 As a popular attraction in Singapore, there will be snaking lines and long hours spent waiting for rides. A great tip for those not travelling with a big group or don't mind splitting up with their friends is the single rider queue. Despite not sharing the thrilling experience with your friends or family, it will significantly reduce your waiting time which translates to trying more rides around the park.

Note: The single rider queue is only available at Transformers The RIDE, Revenge of the Mummy and Jurassic Park Rapids Adventure.
4. Planning is Everything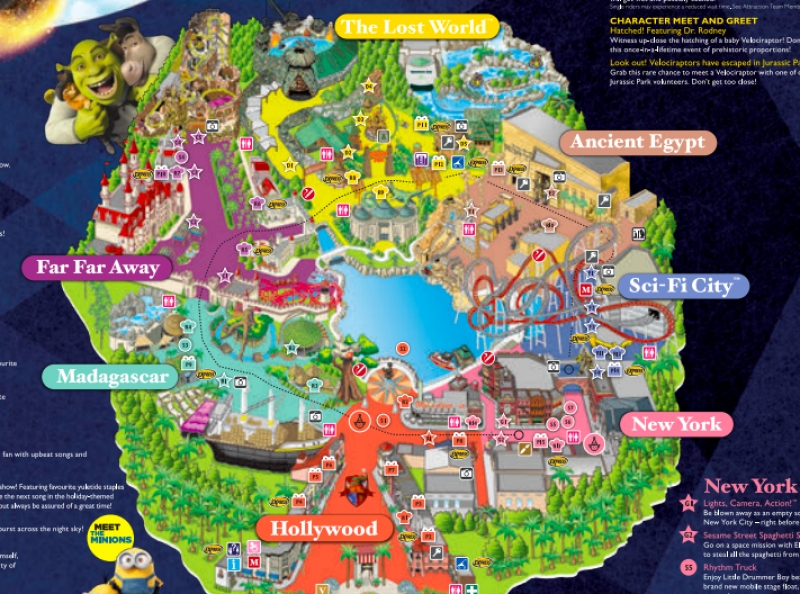 Initially, It may seem a little intimidating to ensure you make the best out of your trip and get a collective experience. There are many things to see and do in this ginormous playground. Be sure to grab a map and note the various shows' timings throughout the day so that you can plan your route properly.

Halalzilla Tip: Steer clear of the rides near the entrance as they tend to be more crowded. Save those for last!
5. Fun for the Whole Family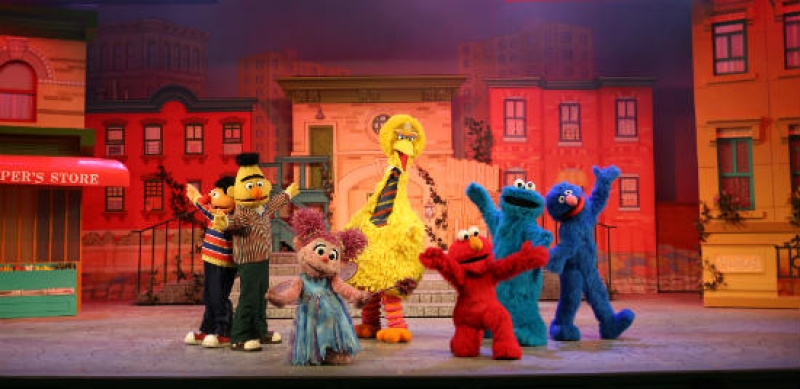 Young parents, don't stress! The theme park is very family-friendly with services to ensure you don't have much to worry about. Although it might seem easier to carry your kids in the carrier, you can also have the option of hiring strollers when you get tired. Rentals cost about S$10 per stroller.

It is also annoying to lug bags and chase after your kids around the park. Choose one of the many lockers littered around and rent one so you can have an easier time navigating around the park without misplacing anything.

Halalzilla Tip: The baby care room is located near the entrance and the Annual Pass Lobby for parents with infants.
Save this nifty guide first and thank us later. Have a whopping good time and embrace the kid in you (or your actual kids) at Universal Studios Singapore!
Also read: Prudential Marina Bay Carnival 2019: 5 Ways to Enjoy This Exciting Carnival in Singapore!
Discover all the sights and sounds of Singapore!