If you're looking for somewhere new to holiday in, consider travelling to Saudi Arabia: a majestic historical, natural, and foodie epicentre — where "over 10,000 archaeological sites" reside. While this Middle Eastern country is typically associated with Muslims venturing here for the Hajj (pilgrimage), and the Saudi Arabian Grand Prix in Jeddah, many initiatives have been taken in recent years to showcase the country as a leisure destination, too. 
Fun fact: Malaysians actually make up the second largest population of travellers to Saudi Arabia!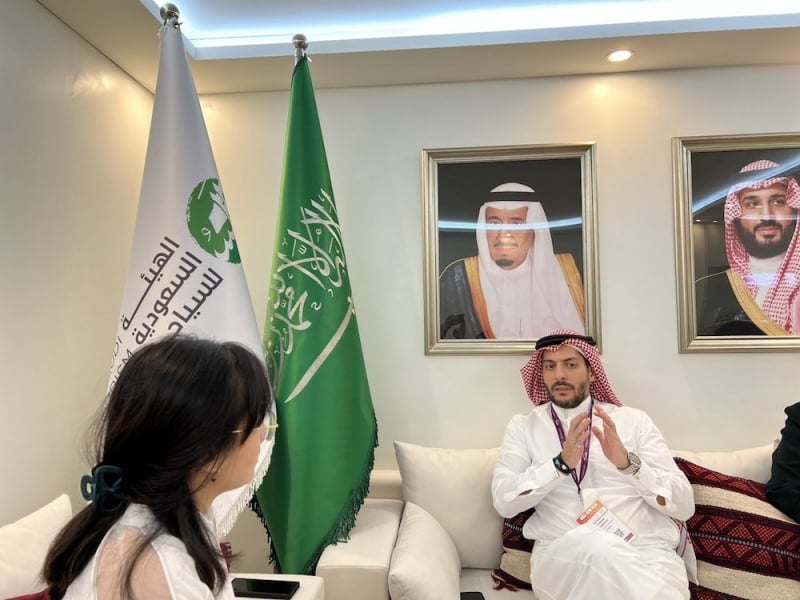 TripZilla recently had the chance to sit down with Saudi Tourism Authority to find out more about the country. The following article contains snippets of said interview. 
Also read: Top 5 Most Beautiful Mosques in Saudi Arabia
What makes Saudi Arabia stand out as a destination?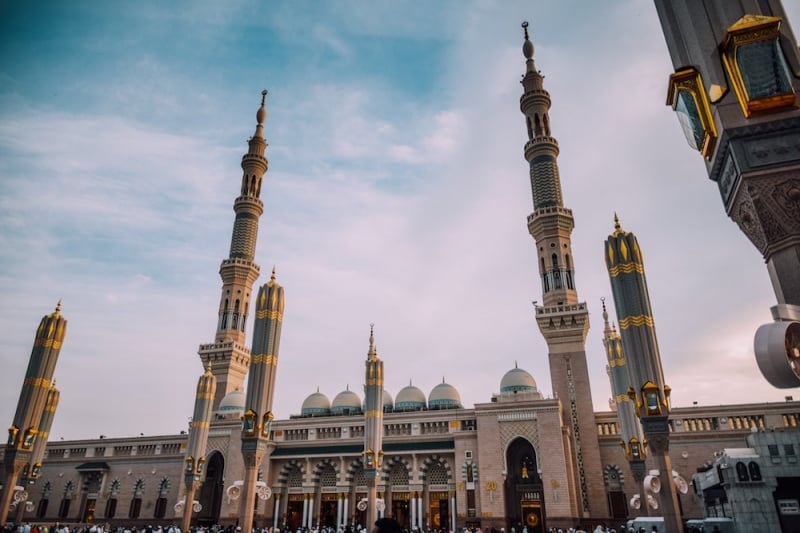 First off, why is Saudi Arabia the next up-and-coming destination? According to Alhasan Ali Aldabbagh, Chief Markets Officer – Asia Pacific of Saudi Tourism Authority, it's because the country "can provide and give [you] what [you] want when it comes to experiences." 
From "culinary and shopping to cultural experiences… [there is belief that the country] is a good destination that can meet the preferences of the APAC market." 
What to expect when you travel to Saudi Arabia
There is certainly something for everyone. Here's what to expect when you travel to Saudi Arabia. 
Culture & history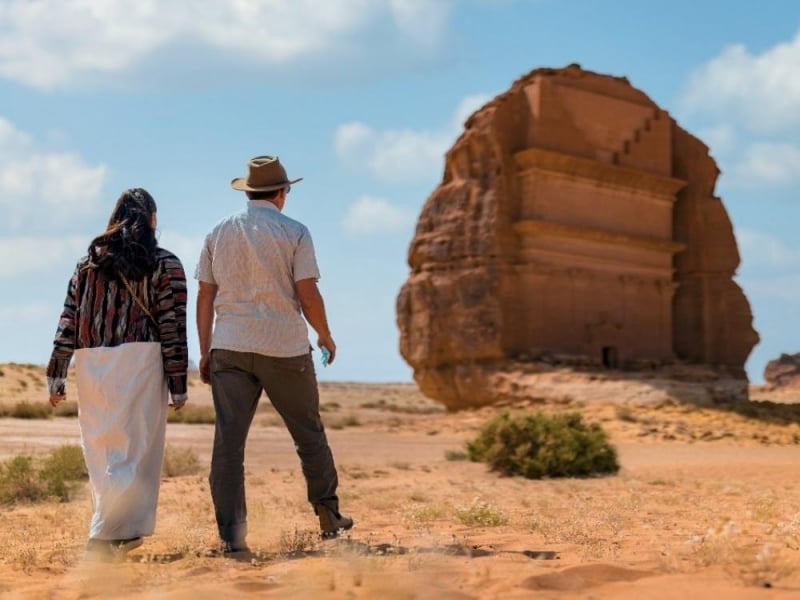 With six UNESCO World Heritage Sites spread across Saudi Arabia, you'll need "at least seven to nine nights" to explore all of them. These range from Al-Ahsa Oasis, the world's largest oasis and the representation of the human settlement from the Neolithic to the present, to the Hegra Archaeological Site, a well-preserved conservation site dating back "to the Nabataean civilisation". 
"In Jeddah, one of the key cities on the Red Sea coast, [lies] Al-Balad, a historical district that's over a thousand years old with buildings [that are] well-maintained." As a "hotspot for art and community [with] festivals happening" every now and then, this is a spot thriving with sights and activities for your holiday in Saudi Arabia. 
Nature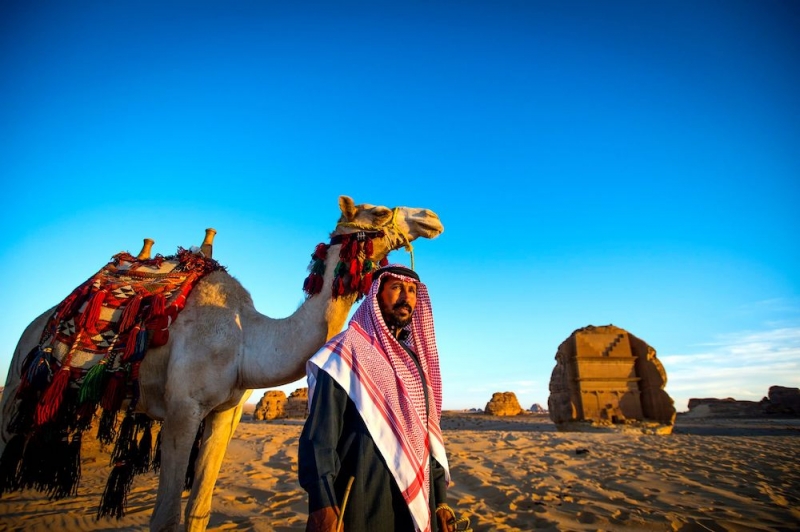 Within Al-'Ula — a historically significant route for the Hajj and where Hegra lies — you'll find "elephant rocks and historical sites that have been well maintained for over 2,000 years." And, that's not all: Together with this captivating history is the equally striking natural desert landscape.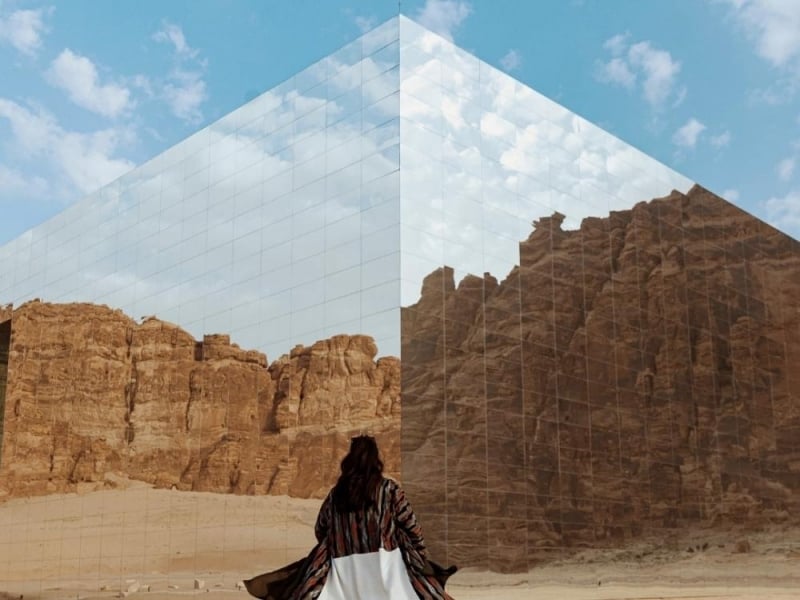 In the daytime, "experience all these historical sites." Come evening, head to the "Maraya, a huge building in the middle of the desert that is all mirrors. It blends well with the environment and it's very stunning to look at and experience."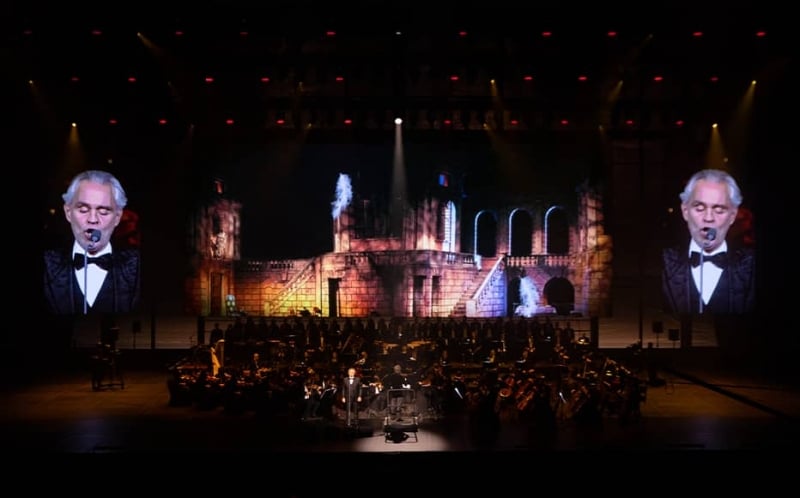 In fact, Maraya is the largest mirrored building in the world. It's also a concert hall that has played host to many world-famous musicians, including Andrea Bocelli and Lionel Richie.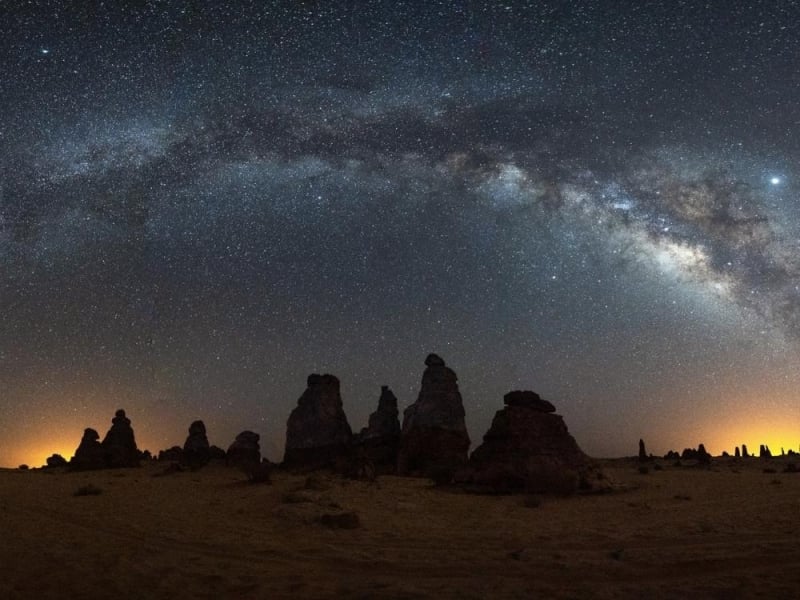 If you have time to spare, you can even book a spot on a campsite and "go stargazing at night."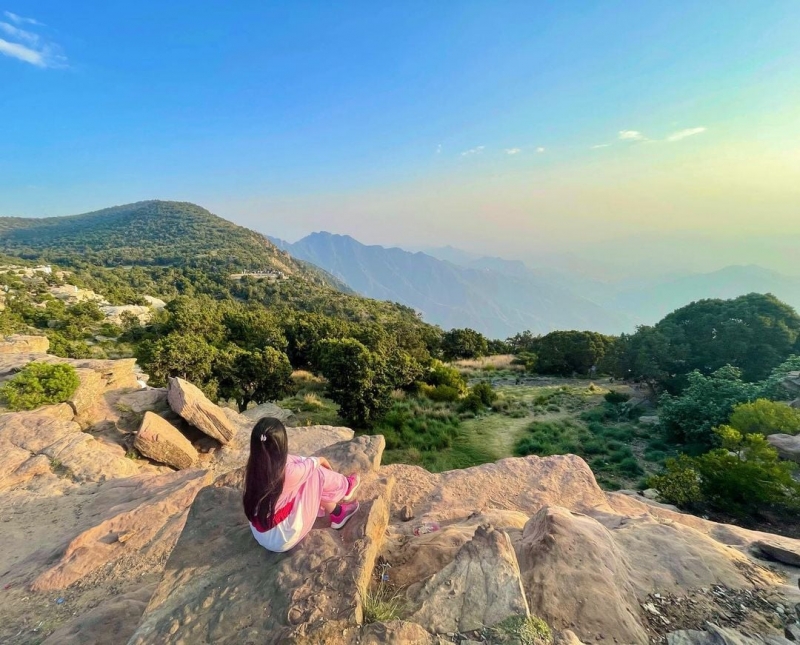 Craving a levelled up challenge on your holiday in Saudi Arabia? Well, you can quite literally scale the highest mountain in the country.
Jabal Sawda, also known as "Black Mountain" in Asir, stands at "over 2,000 metres high," or 3,133 metres, to be exact. It is the number one spot to "experience the south of Saudi Arabia, where [there are] very scenic landscapes." In fact, "when you go to the top [of the mountain], you're surrounded by a blanket of clouds, all around you in 360 [degrees]." 
Getting to know Saudi Arabia — on a deeper level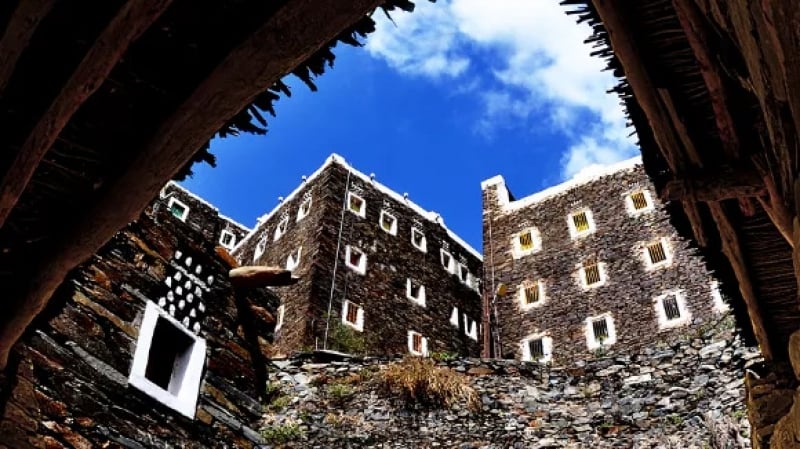 On top of Jabal Sawda, you'll also discover a village up here: Al Soudah. "[You'll see] old houses, meet the local people, and [experience] a different culture." What will make your time here extra special is "getting different kids going by and putting orange flowers on your head, because that is their culture. And while you do that, you'll see donkeys and monkeys around you playing and jumping." 
Luckily, if climbing a mountain is not on your to-do list in Saudi Arabia, you can also ride a cable car to reach Al Soudah — to experience all the wonders up here.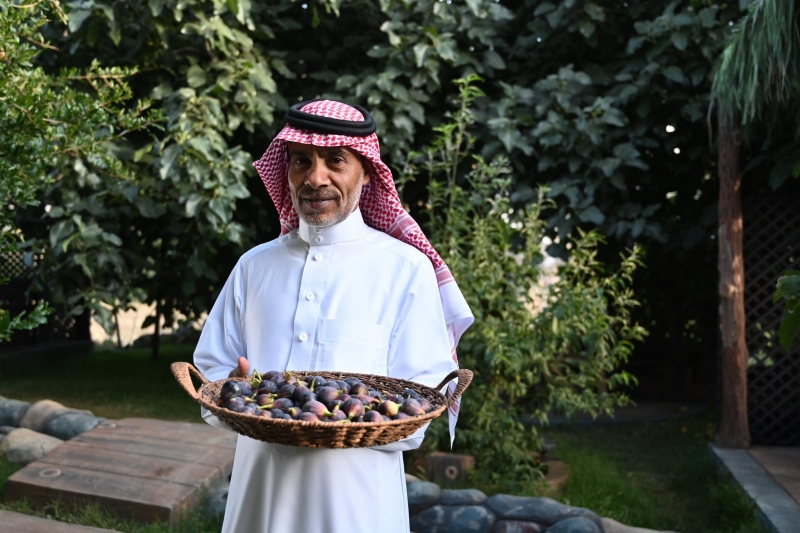 Continuing on the journey of truly "immersing yourself in Saudi Arabia [culture]", look for tours that invite you to "have meals with families at their homes." These "houses who'd like to host guests and tourists" have summed up their sentiment on this perfectly: "anyone who wants to have a meal with us, of course, [at a] scheduled [time], is welcome to come to our house and sit with a family of a father, a mother, and sometimes grandparents and kids." 
What's more, "some families get paid for it, and some families don't," expressed Aldabbagh. 
New gastronomic experiences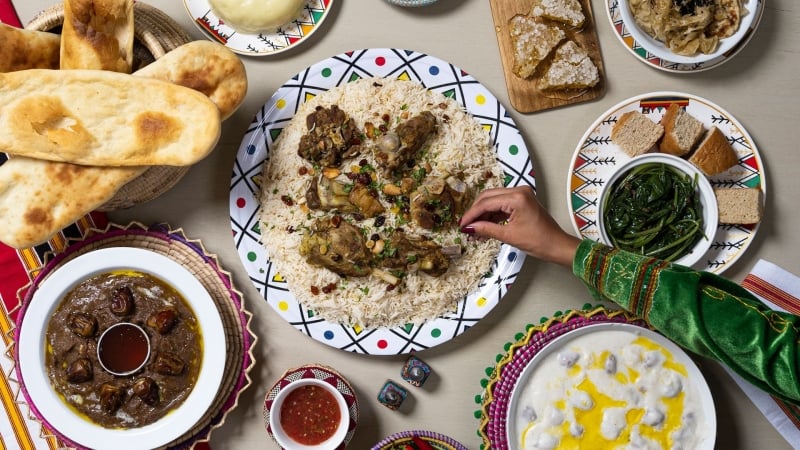 In these homes (and traditional restaurants), you can expect a "traditional experience of sitting on the floor and eating with your hands." "Mandi dishes" are a local favourite, coined Aldabaggah, who delectably described it as "a special and cheap meat that's cooked in a certain way [to make it] super delicious. It's slow-cooked lamb. The meat is so tender, it's like butter. You don't need teeth to chew it."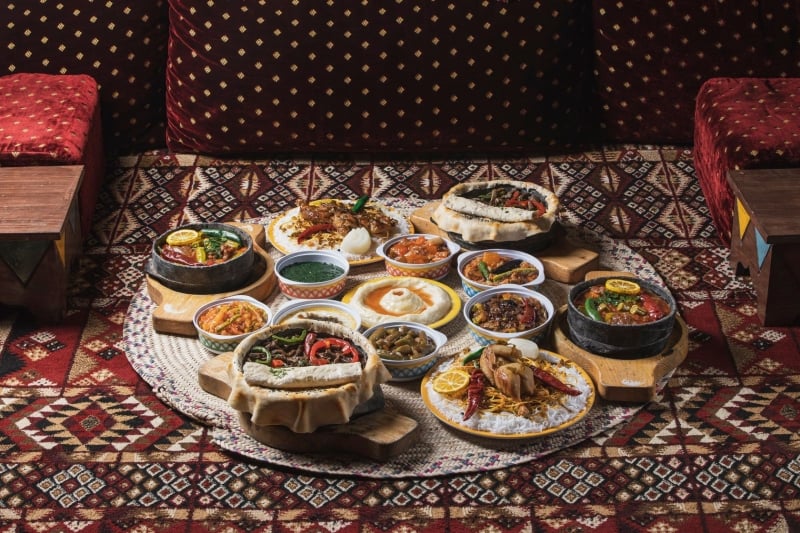 Accompany this with "biryani, jareesh (similar to seasoned meat porridge or oats), and kabsa (an Arab mixed rice dish), and saleeg (rice with milk coconut)" and you've got a feast to remember.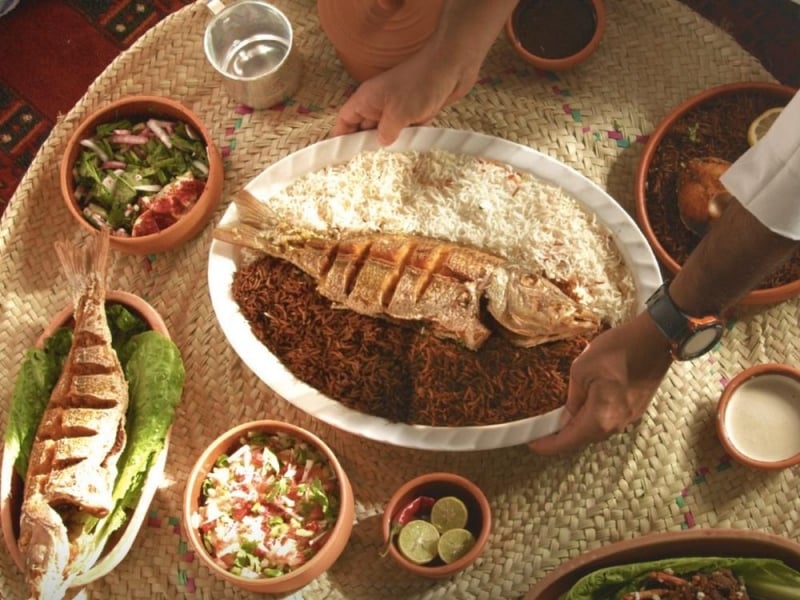 With the west coast lining the Red Sea, "Saudi Arabia is also famous for its seafood." Aside from "shrimp, calamari, and lobster," fresh fish is also abundant in the country, with "the best kind of cod, Hamour (grouper), and other popular catches." With many seafood restaurants all over the country, there will certainly be "a number of popular Saudi dishes that the APAC market will like." 
A treat for the senses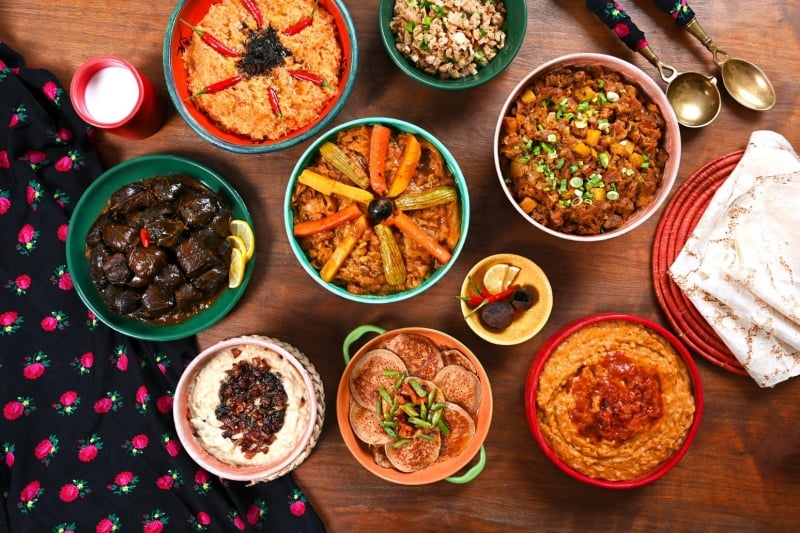 That's not all: In Saudi Arabia, "there are two ways to experience [dining]." Besides the "traditional way," as mentioned above, there's also "the gourmet way, which is something that started about five to seven years ago. [In fact,] there has been a surge of high-end Saudi restaurants [with] spectacular presentations. A good number of these lie in the capital city of Riyadh for example, and Jeddah."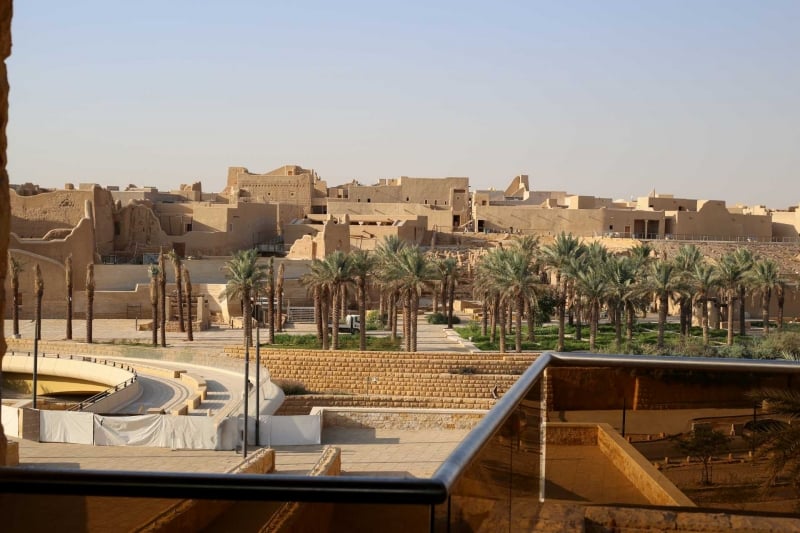 Beyond the gastronomic treat, some of these restaurants overlook breathtaking views. Take "Diriyah, the birthplace of Saudi Arabia with a lot of cultural and heritage sites, for example. The newly-opened Al Bujairi district [will feature] many restaurants, including Michelin-star ones. So you're in the middle of a very historical district, but you're experiencing gourmet food and the best that F&B has to offer."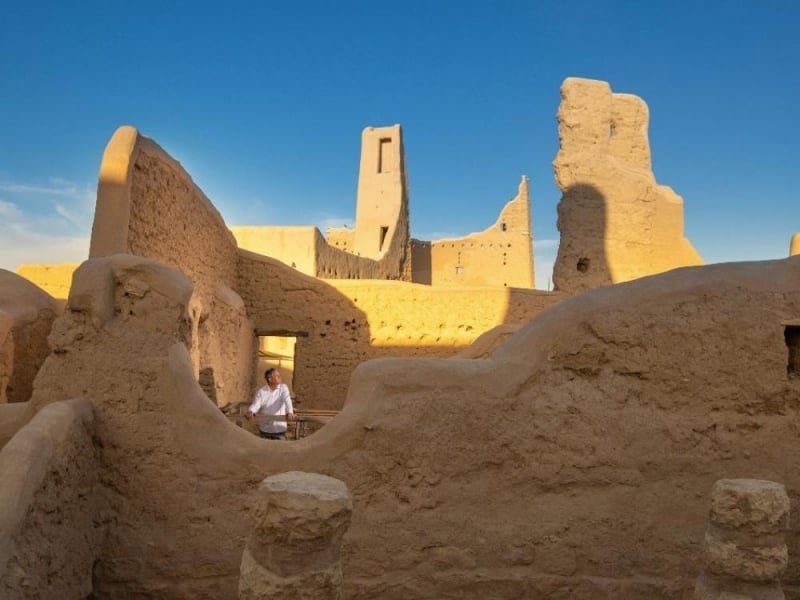 Aldabbagh went on, "From some of these restaurants, you can actually overlook At-Turaif, a UNESCO site. [Just being here] is a very unique experience."
On eco-friendliness & sustainability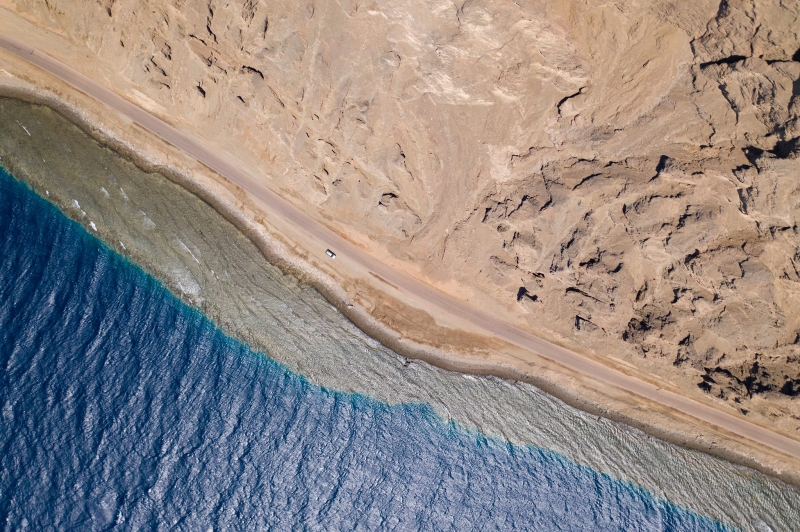 With so many developments in Saudi Arabia, it's even more important to focus on keeping up with the sustainable game, or as Aldabbagh clarified, "to surpass the benchmark in order to be a competitive player on the global stage of tourism". 
The fact is, Saudi Arabia has "many sustainable initiatives" in store. For one, "in Al-'Ula, there's going to be zero carbon by 2030. Also, with the Red Sea development and the way that it's being designed and built, it's going to be regenerative to the environment."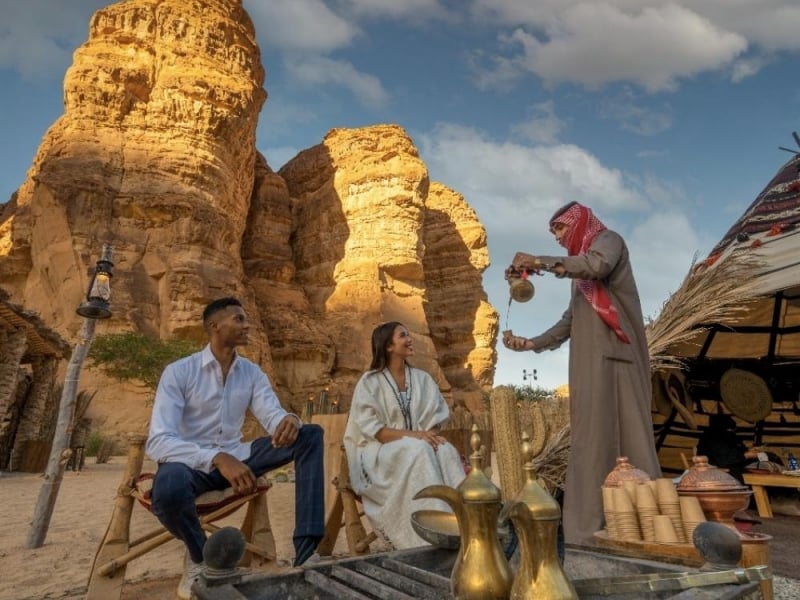 Saudi Arabia goes one step further in ensuring "sustainability by hiring local people from that region for these projects". So, beyond "contributing back to the environment," these efforts also give back to the people who live there.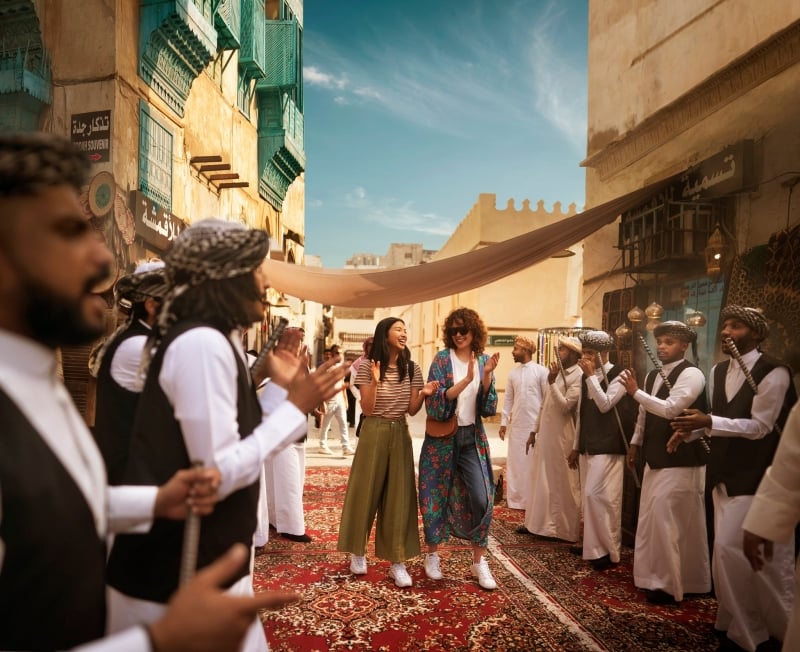 One thing's for sure: There's just so much to see, do, and eat in Saudi Arabia. Plan around Aldabbagh's advice that "seven to nine nights is perfect if you really want to immerse yourself" in the country. Use this time to expand your travelling experiences and horizons to discover what lies beyond the typical tourist destinations. 
For more information, go to visitsaudi.com.