Dubai is known for always outdoing the rest of the world in numerous ways. From the world's tallest building, the Burj Khalifa, to Dubai Mall, the world's second largest mall, this city holds heavy bragging rights. Is there a new one to add to the list?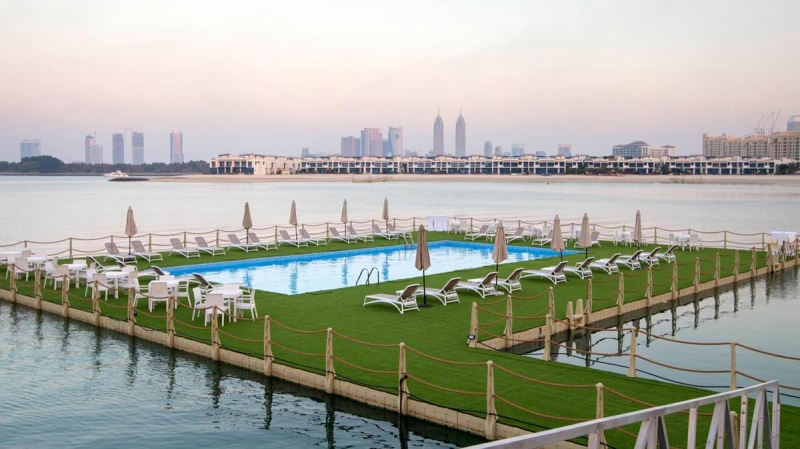 Bid hello to the UAE's very first floating swimming pool situated just 50 metres offshore on the iconic Palm Jumeirah. The stunning 20-metre pool is 10 metres long and 1.2-metre deep. Visitors have the choice of either dipping in the freshwater pool or going for a saltwater swim in the Arabian Gulf.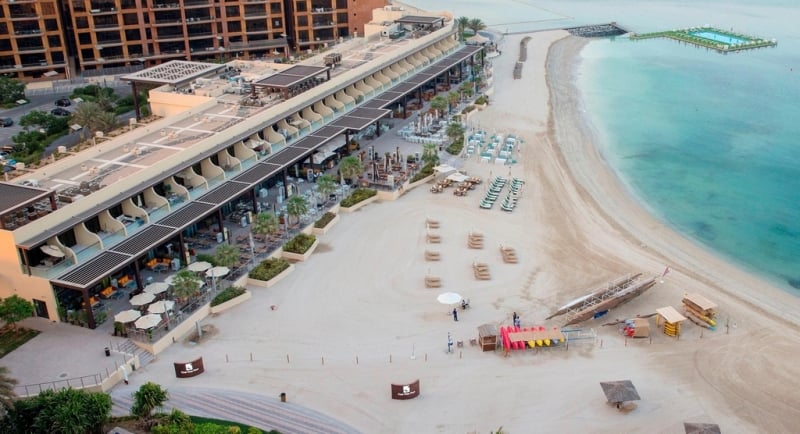 If you're having trouble finding the exact location of this cool attraction, locate Club Vista Mare's Breeze Beach Grill. The pool is an extension of this cosy outdoor bar that serves up a plethora of Caribbean-styled seafood dishes and drinks. There is also an extensive deck area with sunbeds that can seat up to 75 people.
When the sun sets, the pool transforms into a private venue perfect for holding functions and parties. Entry fee is 200AED (~S$74) per person and 100AED(~S$37) from the entry fee can be redeemed on food and beverages.
Also read: Top 10 Women-Friendly Holiday Ideas