Winter in Dubai features incredible celebrations for the year end holidays, making it the perfect holiday destination for all. With a plethora of activities and sights to take in, be rest assured that the time spent in this breathtaking city will be unforgettable.

Get ready to bask in the magical winter experiences that Dubai has to offer. From glamorous parties to festive markets, there is definitely something here for everyone!
Christmas Celebrations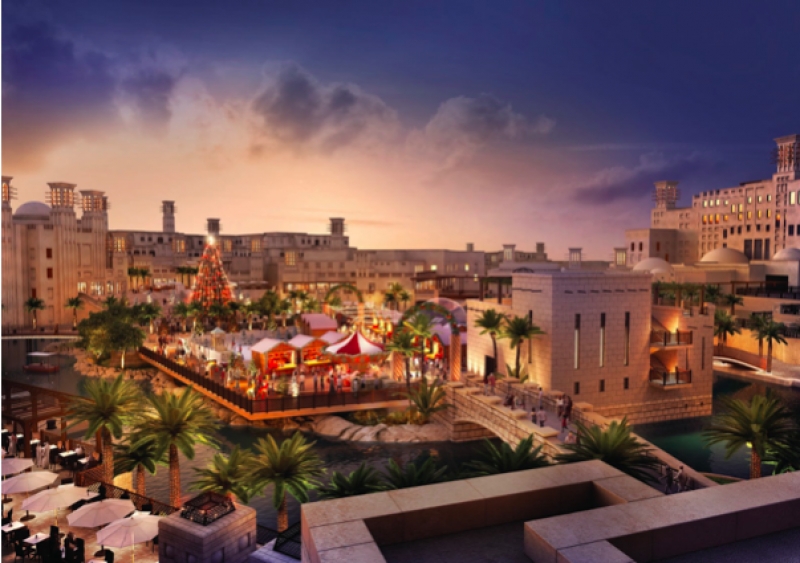 Welcome Christmas in Dubai with enchanting festive markets, scrumptious foodie dining spots and holiday-themed entertainment.
Festive markets 
With a brilliant array of festive markets decorating various venues across the city, get ready to be wowed by exciting on-site activities, shopping options and food galore. Much-loved local favourites include the annual Festive Market at Madinat Jumeirah, the Winter Garden Market at Habtoor Palace, the Festive Market at Dubai Festival City Mall and the Atlantis Festive Village.
Seasonal Menus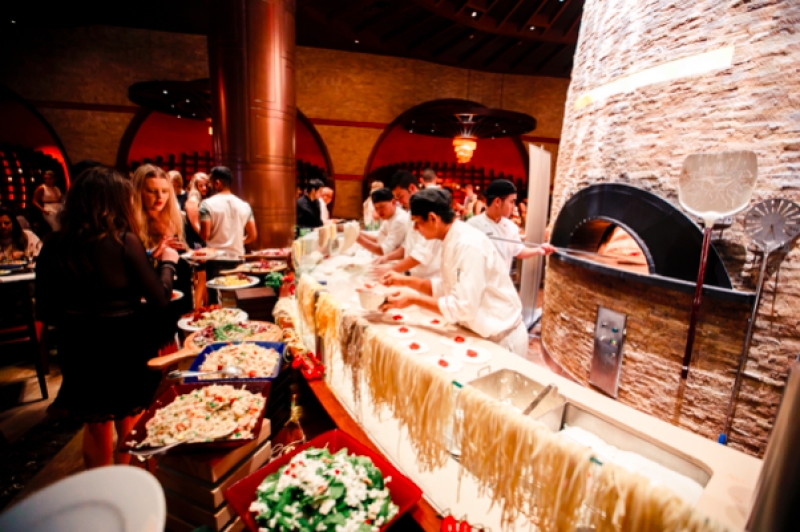 For food lovers, indulge in a variety of special menus and classic favourites offered by Dubai's favourite restaurants including roast turkeys, yule logs and other traditional treats. For those craving for a once-in-a-lifetime experience, stop by the world-renowned Atlantis, The Palm's 'Cirque de Cuisine' where diners can enjoy signatures dishes, live cooking stations and extravagant buffets from all of the resort's restaurants.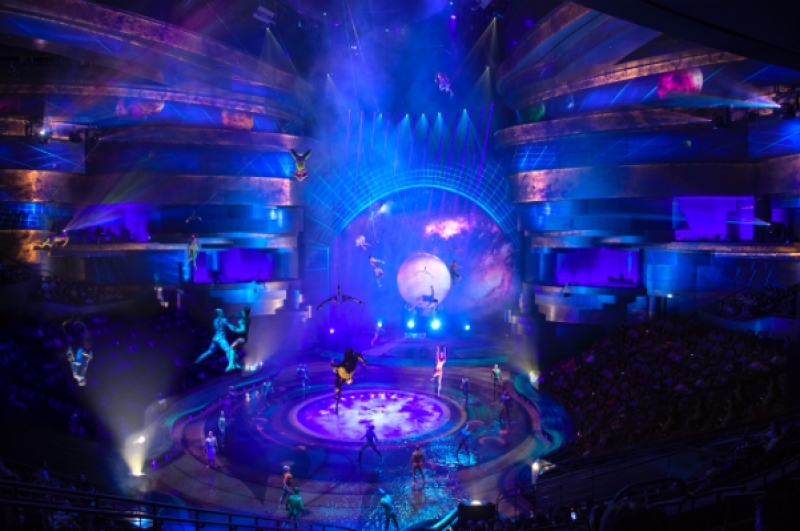 The festivities also feature performers from Cirque le Soir, with an incredible lineup of fire-blazing performances, feather fan dancers, magicians and acrobats. Participating restaurants include Nobu by Nobu Matsuhisa, Gordon Ramsay's Bread Street Kitchen & Bar and more!
Festive-themed Performances 
In addition to markets and seasonal menus, plenty of performances are lined up across the city to signal the start of the holiday season. From the Nutcracker Ballet at Dubai Opera to Theatre by Queen Elizabeth 2, do not miss out the quintessential holiday shows that you can catch in this lively and colourful city!
New Year Celebrations
New Year celebrations in Dubai are nothing short of legendary from spectacular fireworks lining the breathtaking skylines, to glamorous gala dinners in fancy restaurants.
Admire spectacular fireworks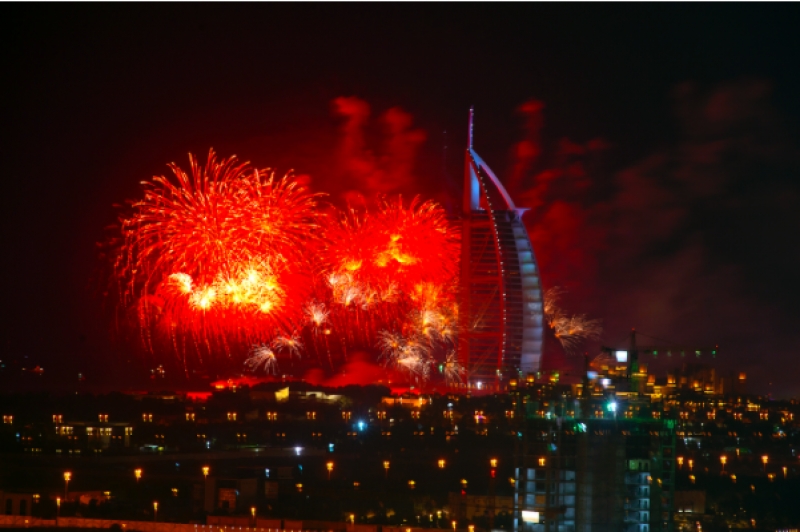 Stop by the Burj Khalifa and catch the awe-inspiring fireworks show at the world's tallest building! Also, don't miss the captivating light and water show at the world's tallest performing fountain, The Dubai Fountain.

If you are looking for something magical and a show that has earned two Guinness World Records, feast your eyes on four incredible New Year's Eve fireworks displays.  They will certainly light up the entire bay area at Dubai Festival City.
Enjoy fireworks and scrumptious food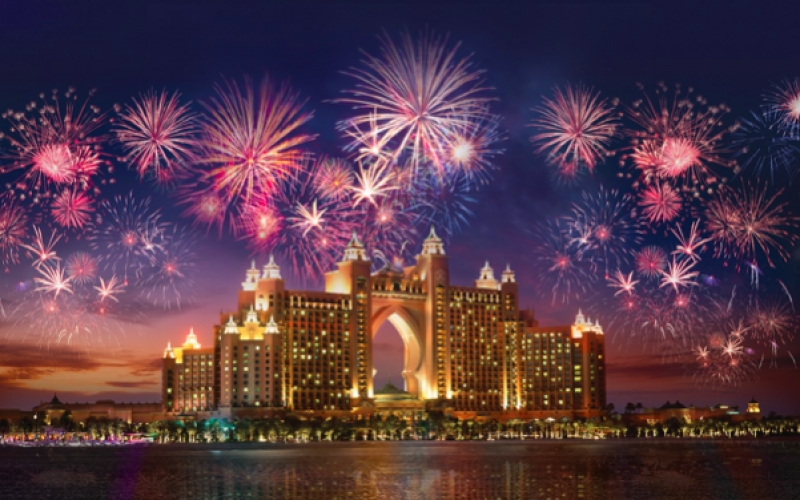 For foodies who are looking to indulge in incredible cuisines while admiring the fireworks, be sure to attend The Enchanted Forest Gala Dinner. This dinner features a delectable spread of international cuisines in an exclusive setting, where you can witness the stellar fireworks display against the backdrop of the Burj Al Arab.

If you are a fan of variety, then Madinat Jumeirah is the place to be. With over 40 restaurants and lounges to choose from, the venue turns into a radiant and lavish place to be this New Year's Eve. As the celebration continues, there is access to the Shimmers Beach Party which offers spectacular views of the Burj Al Arab fireworks at midnight.
Exciting Outdoor Experiences
Winter in Dubai brings around pleasant temperatures between 18 to 23 °C from November to April. Soak up some winter sun while exploring Dubai's awe-inspiring deserts, beaches and many other outdoor fun spots.

Discover beautiful desert oasis and spot local wildlife in their natural habitat sprawled across 10 hectares of Dubai's Saih Al Salam Desert. Here, you can enjoy a picnic or take a leisurely ride around the Al Qudra Cycling Track.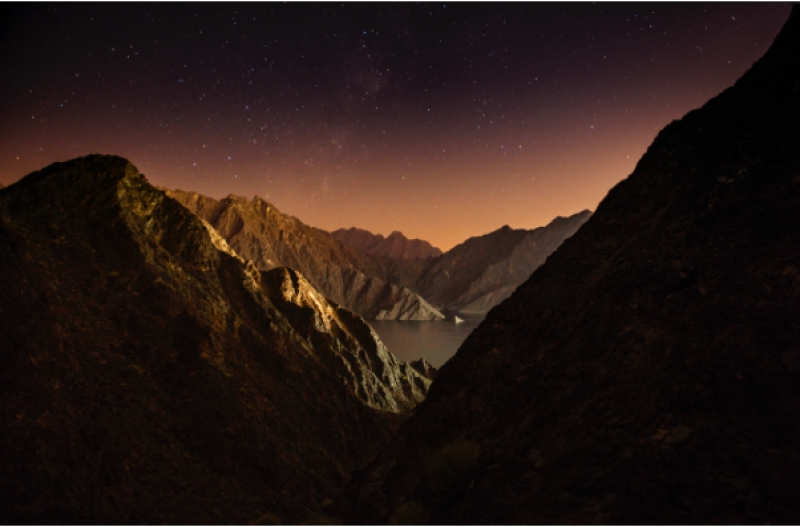 Alternatively, escape to Dubai's exclave of Hatta, surrounded by the Hajar Mountains for a secluded experience. Outdoor lovers can hike through mountain passes, take a dip in the rock pools or kayak on the stunning waters of the Hatta Dam. Complete the experience by staying overnight stargazing under the Arabian night sky at dedicated Hatta Campsites.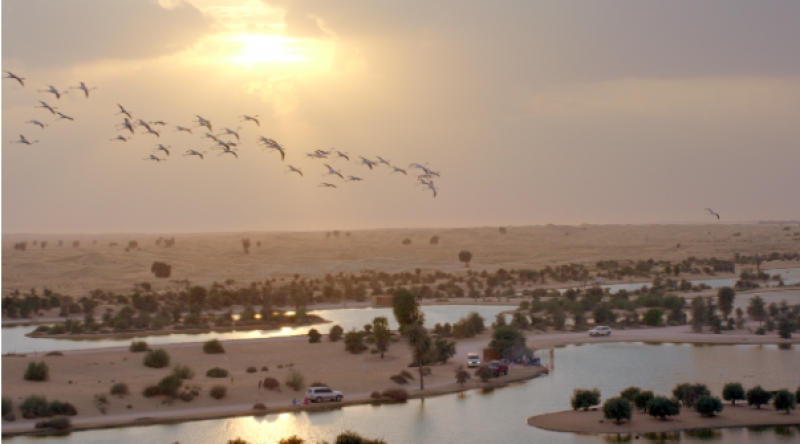 You may also surround yourself with wildlife at the Al Marmoom Desert, home to the Al Marmoom Desert Conservation Reserve which hosts hundreds of wildlife species. The reserve includes 10 animal and bird observation platforms, star and sunset observation decks and even an outdoor theatre. You can also learn to saddle, ride and look after your own camel through the Marmoom Bedouin Experience.

There is no better time to visit Dubai than now, where you can engage in novel experiences and go off-the-beaten-track. The festivities really liven up the atmosphere so be sure to stay right up till the magnificent fireworks display.