Finding halal mala in Singapore can be difficult as it is a Chinese dish. While there is an abundance of mala restaurants around, not all of them are halal.
As spicy food lovers, mala is one of our favorite dishes to have! Here is a list of eateries where you can have a warm bowl halal mala in Singapore.
1. Le Fuse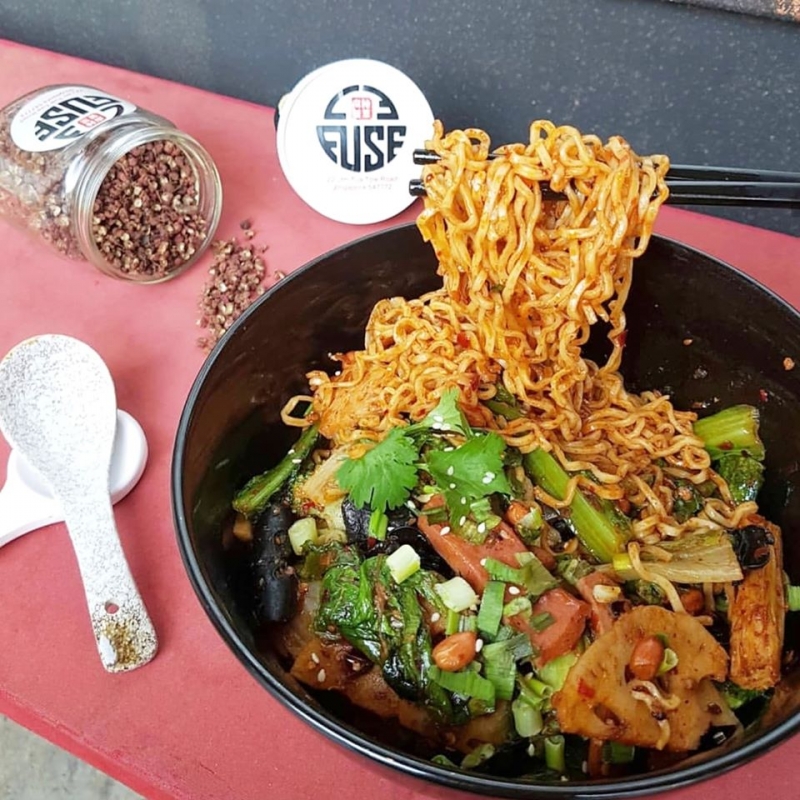 Located in Upper Serangoon Road, Le Fuse specialises in Sichuan and mala cuisine that will surely rope you in for more. Entirely Muslim-owned, Le Fuse's menu includes the popular Mala Xiang Guo, Sichuan Beef Noodles and Sweet Potato Noodles amongst others. The owners also run Ma La Hui Cui Guan Restaurant along Middle Road, so you can be sure that with their expertise, the mala here is to die for!
Address: 47 Arab St., Singapore 199744
Opening hours: Tuesday – Sunday, 12pm – 10pm; Closed on Monday
Contact: +65 6612 8325
2. Peppercorn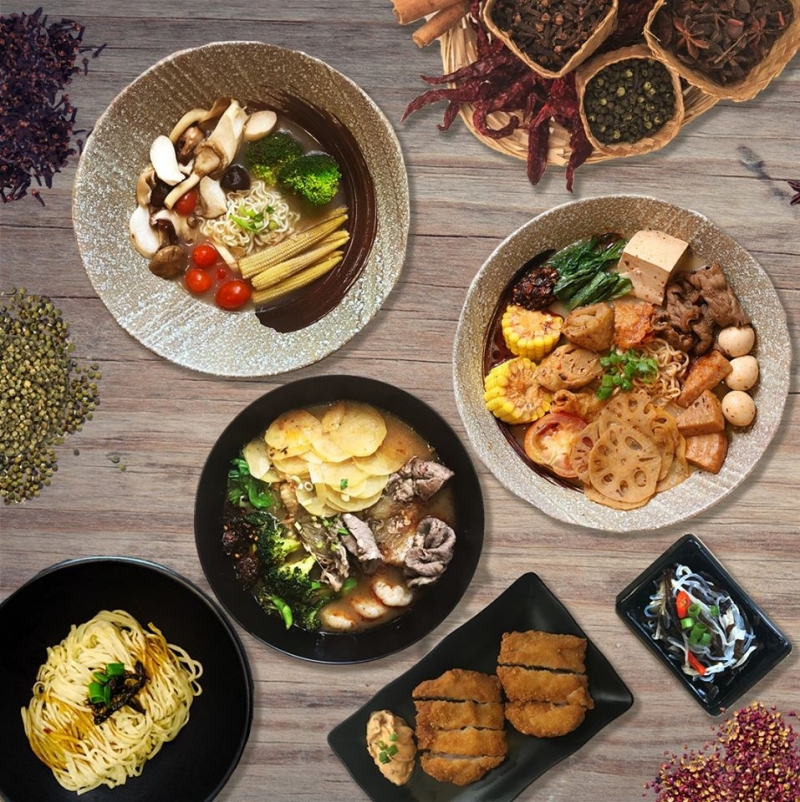 Located along the busy Kandahar street, Peppercorn boasts a variety of Chinese dishes including their signature Malatang. While their restaurant is small, do not be deceived!
It is well-loved due to the quality of the dishes served. Like many restaurants that serve mala, diners get to pick their ingredients and best of all, it is not as greasy as many other soup-based mala. You can also get side dishes with your meal! 
Address: 30 Kandahar St., Singapore 198890
Opening hours: Monday – Sunday, 11.30am – 2.30pm, 5.30pm – 9.30pm; Closed on Sunday
Contact: +65 9862 2559
Also Read: 10 Halal Zi Char in Singapore
3. Mala Hot Pot, Paya Lebar Square Cantine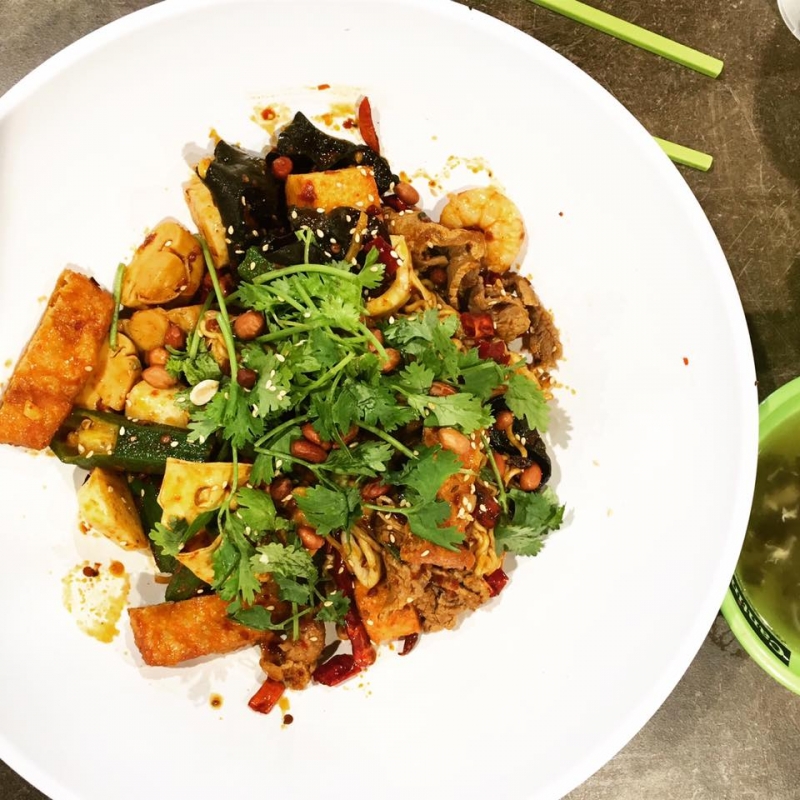 Tucked away in a food court at the basement of Paya Lebar Square, Mala Hot Pot offers a variety of ingredients for you to choose from and to add into your bowl.
From mushrooms and seafood, to a variety of leafy vegetables, you can be sure to find something you like. You can also choose your preferred spiciness level – mildly spicy, spicy and extra spicy!
Address: 60 Paya Lebar Road, #B1-51 Paya Lebar Square, Singapore 409051
Opening hours: 7am – 10pm, daily
Contact: +65 6702 1877
4. Mala Hot Pot, Changi City Point Kopitiam
For the east-siders, head on over to Changi City Point's Kopitam where you can find halal Mala Hot Pot. Like all the others, you can choose the ingredients to put into your meal. Many patrons recommend the dry Mala instead of the soup-based one.
Address: Changi City Point, 5 Changi Business Park Central 1, Singapore 486038
Opening hours: 7am – 10pm, daily
Contact: +65 6734 0300
Also Read: Halal Thai Food in Singapore
5. Mala Hot Pot, Hillion Mall Kopitiam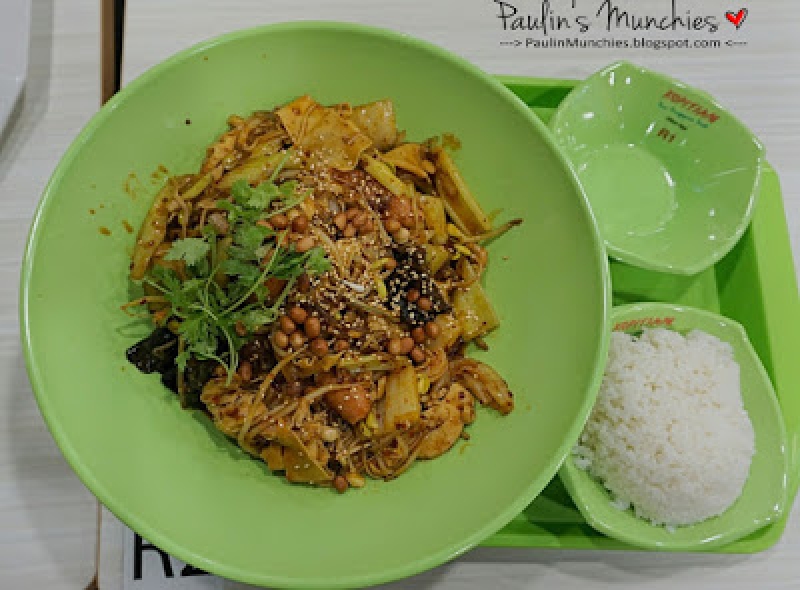 Located in Hillion Mall in Bukit Panjang, those who are craving mala on this side of the country could go on ahead and fill their tummy with this delicious spicy dish!
Prices are affordable and similarly, you can choose your ingredients, spiciness level and whether you want it dry or with soup.

Address: 17 Petir Road, #02-15/20 Hillion Mall, Singapore 678278