The largest and capital city of Greece, Athens, is a magnificent ancient city where the old continues to breathe life into the new. With countless historical and ancient remnants scattered conveniently all over the city, it is always an exciting time to explore Athens.
Every street corner is steeped with history and there is always something to do! Of course, the capital is the place to be but this coastal city is also a great stop for island-hopping.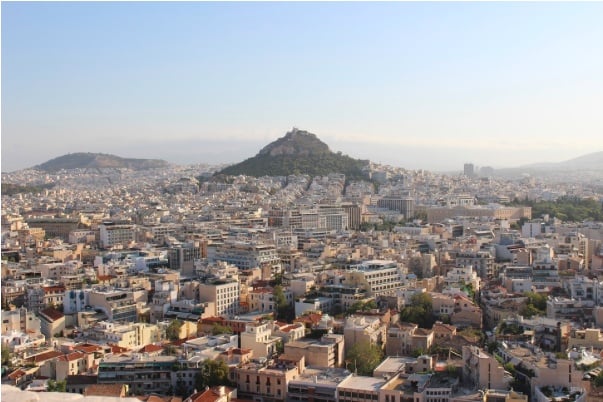 Athens is also a city with deep roots in Islamic history due to the Ottoman empire being one of the powers in the past. Today, over a quarter of a million Muslims reside in the achingly historic city, with the majority being immigrants.
Due to the large number of Muslims, the local government approved of a state-financed mosque in August 2017. Read on to find out more about where to eat, explore and stay during your Greek adventure!
Eat
Namaste Indian Restaurant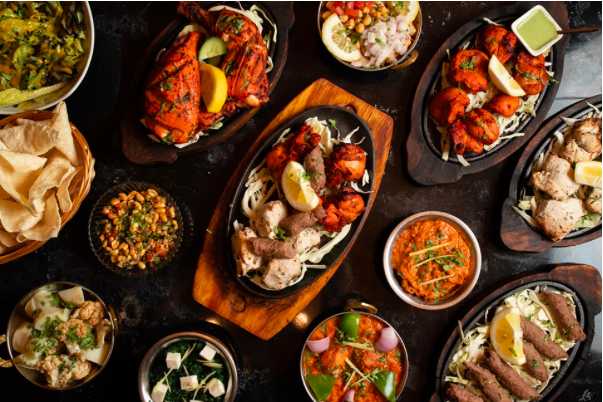 You'll find this highly-rated Namaste Indian Restaurant just a seven-minute walk from Plaka. The restaurant boasts typical Indian favourites like biryani and curry, which can also be ordered alongside naan, prata or rice. They also offer a range of vegetarian options for those who would rather sit out the meat options!
Address: Lempesi 12, Athina 117 42, Greece
Mikra Asia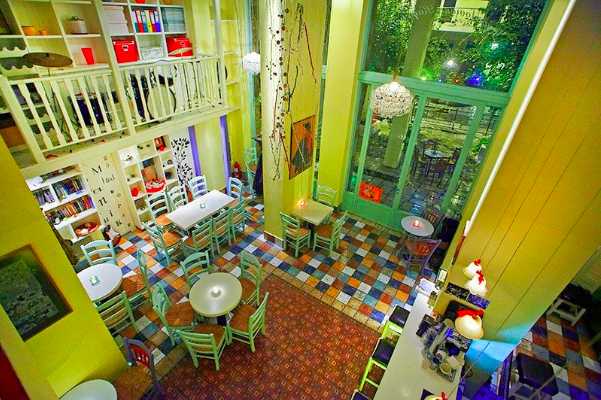 If you'd like something more local, try Mikra Asia which specialises in Greek and Turkish cuisines. This restaurant is not only highly-reviewed but also equally well-loved by the patrons and locals.

A gem hidden in the alleys, this restaurant offers great dishes at impressive value. Some of the more popular dishes include Kiounefe and the mixed grill which for €17 (~S$26), can feed three people!
Address: 23, Iraklidon 21, Athina 118 51, Greece
Pera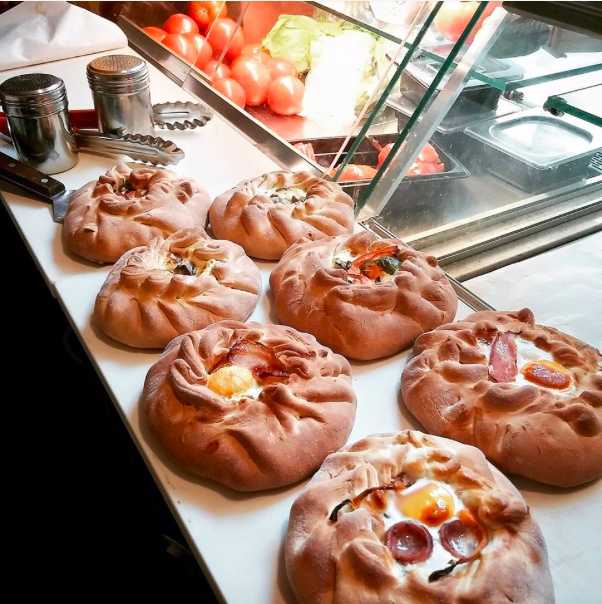 Another place you can consider stopping by for some Turkish and Greek cuisine is Pera which is located in the Monastiraki neighbourhood. Perfectly situated in the city centre, this highly-reviewed restaurant also boasts a wide range of vegetarian dishes as well.

Some of the favourites from this eatery include falafel, spinach and feta rolls and hummus. After a long day of exploring, this is the place you would want to refuel at!
Address: Aiolou 57 Monastiraki, Athens 105 51, Greece
Explore Athens
Acropolis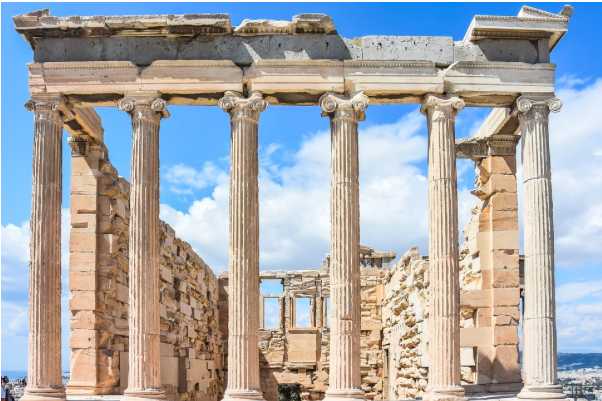 Acropolis continues to be one of the most iconic landmarks in Athens. This landmark is a collection of buildings which towers 500 feet above the city. Unlike what it seems, this magnificent sight took only 50 years to build. At the base, you'll find the oldest weather station which was also known as the Tower of the Winds.
Interestingly, the religious history of the Acropolis also includes a mosque. The Acropolis's religious identity constantly changed through history thanks to the many empires and conquerors.
In the 15th century when the Ottoman Empire ruled, a minaret was added on the southwest corner which transformed the Pagan temples at the Acropolis to a mosque.
Plaka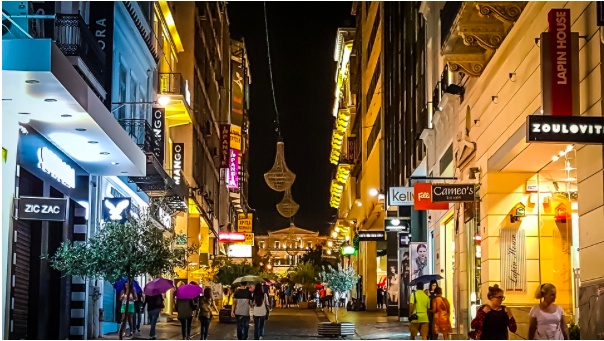 Beneath the Acropolis is one of the oldest and historical neighbourhoods in Athens, Plaka. Despite it being known to be commercialised, it is still one of the best and nicest in central Athens. With its labyrinth of streets and breathtaking architecture, Plaka is also known as the "Neighborhood of Gods" due to its close proximity to the Acropolis and other archaeological sites.

This same neighbourhood has also been continuously inhabited for the past 3000 years, making it so culturally flavoured and unique. With numerous cafes and restaurants that stay open until late, there is always something to do and see. The lines of white-coloured homes also add to the Greek-island vibes.
Explore Islands Near Athens
Aegina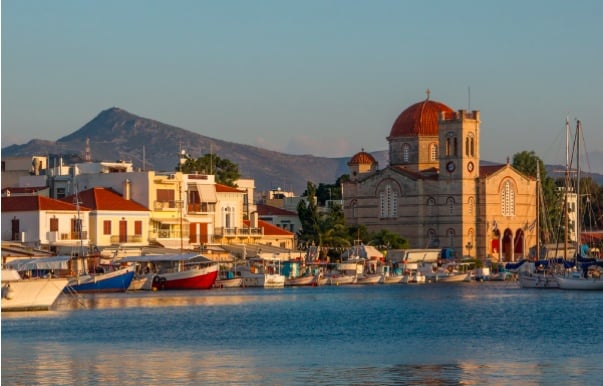 Located just 40 minutes from Athens, this stunning island was said to gain its name from a nymph who Zeus fell in love with! Part of the Saronic islands group, Aegina is unique and well-loved for its well-preserved buildings. Despite its small size, Aegina has a number of sights which includes the famous Aphea Temple and the Christos Kapralos Museum.

On the outskirts of the island lies charming little villages with its distinct traditional character. Additionally, Aegina is also near many other smaller islands which can be reached by boat – a perfect addition to your island-hopping itinerary!
Andros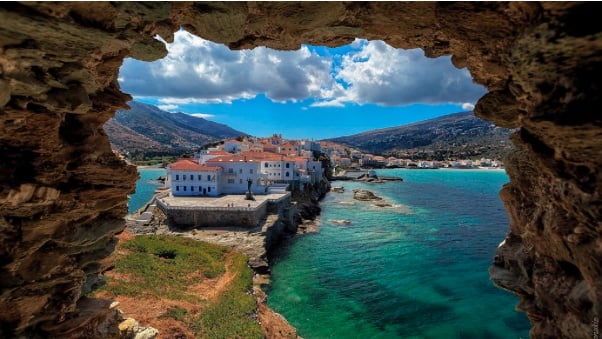 Andros is also another island that is within a two-hour ferry ride from Athens. With its natural landscapes, a combination of mountains and beaches, and rural villages, this island is definitely a smart pick for nature enthusiasts. While most visitors stay near the coasts which are embellished with over 70 beaches, the inland landscape is a reminder of the Scottish Highlands with arched stone bridges and valleys with medieval watchtowers.

One of the most famous sights in Andros is the Chora Andros. The mansions, narrow alleys and the multiracial environment add to the allure of this beautiful island. The picturesque blue waters will also lure you into its charm! Usually a favourite during the summer, this island is a must-visit for all who stops by Athens.
Hydra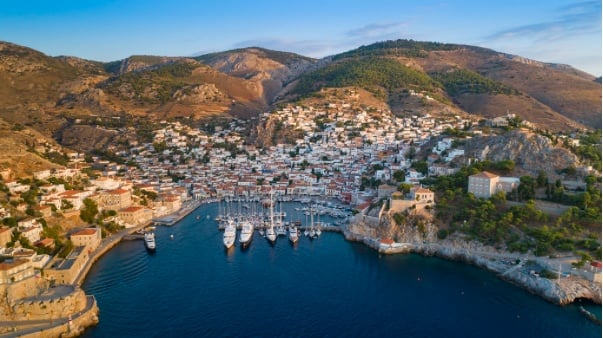 In the heart of the Argo Saronic Gulf, lies Hydra, a popular Greek island just two hours away from Athens by ferry. For a quick getaway, this island is a perfect pick. With its classy harbour, this island will clearly find a home in your heart. The lack of automobiles and abundance of elegant mansions will charm you, making Hydra one of the most relaxing destinations close by Athens.
Stay
For the history buffs: Syntagma and Rhodes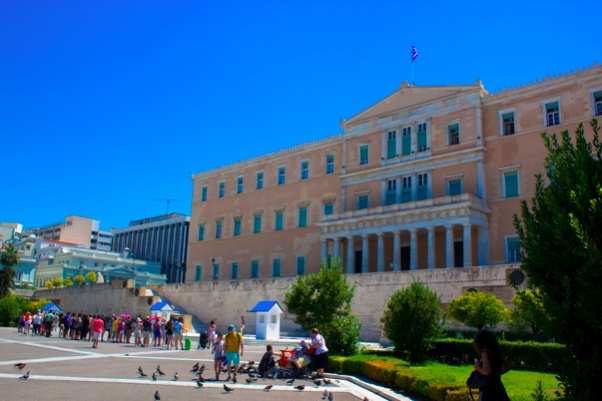 One of the best places to stay in Athens, Greece is in the neighbourhood of Syntagma, a well-located area near many historical sights. If you want to maximise your time in Athens, then this is the place for you! A stone throw's away from many of the sights that are scattered around the city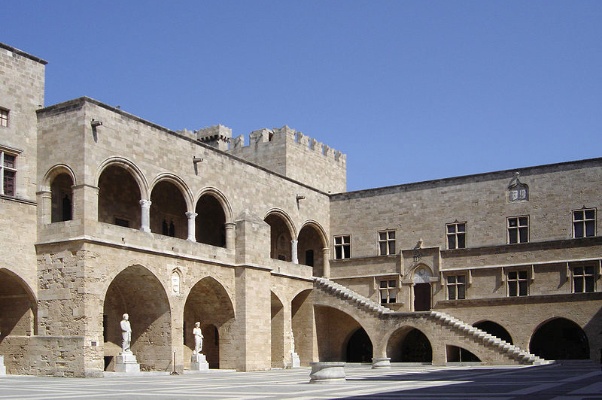 Rhodes is also a part of Athens that you can consider if you are interested in Islamic history. This medieval neighbourhood is home to 14 mosques, including the Suleiman Mosque built in 1522 and named after a previous Turkish sultan. In the new town area, there is also a Turkish cemetery from the Ottoman era near the Murat Reis Mosque.
For the ocean lovers: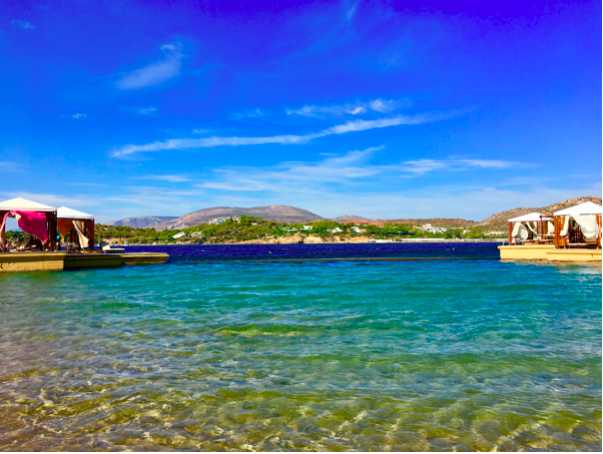 Situated by the enchanting coastline and idyllic beaches, this is the area to be if being by the water is an important aspect to consider in seeing where to stay. For a better and more scenic stay, the Athenian Riviera is the neighbourhood to be at. Comprising of five main areas, you are spoilt for options! 
Athens for all: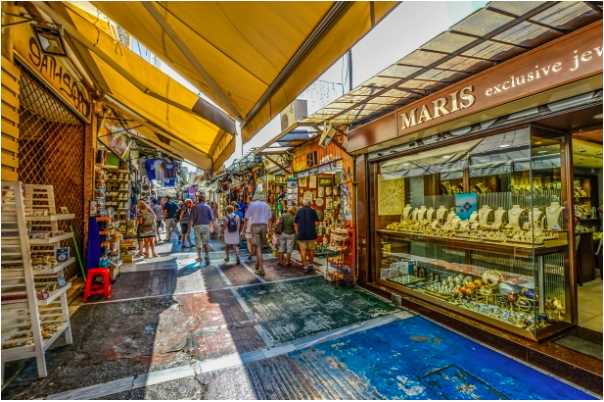 Generally, stays in Athens are affordable and unique. With a plethora of hostels, hotels and private accommodation with locals, there is a perfect stay for everyone. Furthermore, thanks to the cheap, easy and accessible transport system, there is no reason to fret about distance.

A five-day ticket that covers the metro, buses and trams only costs you €9 (S$13.60)! The metro, for instance, serves three lines along a total of 65 stations all over Athens.

A multi-faceted city with plenty to offer from paradise-like islands to priceless historical remnants, Athens will surely be a rewarding experience for all!
Also read: 7 Best Halal Restaurants in Athens for a Delicious Meal