Riyadh
Riyadh is the capital of Saudi Arabia and also one of the wealthiest cities in the world. Boasting a population of 6.9 million, Riyadh is divided into multiple districts. The historical core of this city is the district of Al-Murabba which is home to the National Museum of Saudi Arabia and Murabba Palace.
If you are looking for more affordable food, accommodation and shopping, the district of Al-Bathaa is perfect. Ready to veer off the grid and explore labyrinthine souks and fortresses? Head to Deira straight.
Al-Murabba

Despite the skyscrapers all around, you cannot miss the Kingdom Centre. Reaching beyond the heights of all other buildings, this futuristic building stands out in this skyline. If that does not astound you, the National Museum of Saudi Arabia will.

Established to be a cultural and civilisation centre for the long history of the Arabian Peninsula, this museum is sure to take your breath away. For those who enjoy a good shopping spree, Sahara Mall should be your go-to with over 180 shops.
Al-Bathaa
A paradise for budget travellers, this district is best known for cheap lodging and shopping. The oldest commercial area in the city of Riyadh, Al-Bathaa is also a multicultural area with people of many nationalities residing in the area especially South-East Asians. This area is also the hub of the city's minibus system which you can use to explore the city.
Deira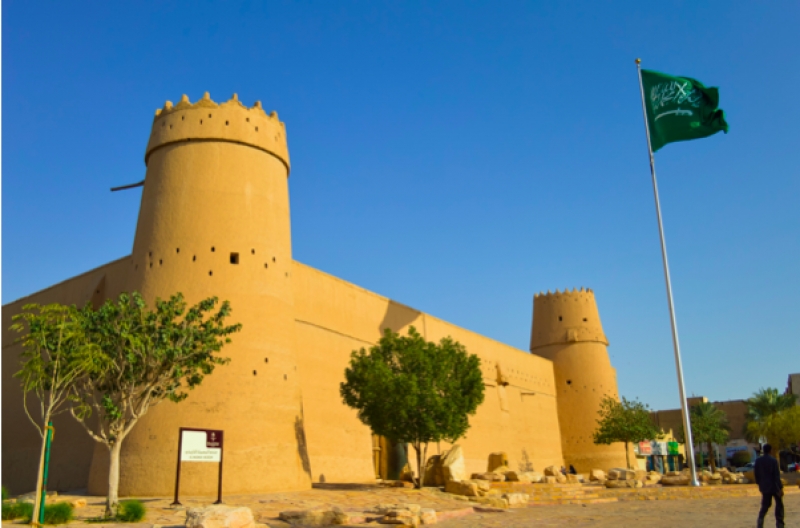 In Deira, you can find the Masmak Fortress, a clay and mud-brick fort with four watchtowers and thick walls. This building played a huge role in the history of the Kingdom and is situated in the commercial centre of the old city of Riyadh.

If you are enthralled by the morbid, head to Deira Square (better known as Chop Chop Square) which houses the Governor's offices and execution grounds where convicts are publicly beheaded by a sword. The traditional souk, Souq al-Thumairi is also located in this district where English is generally spoken and haggling is obligatory.
Jeddah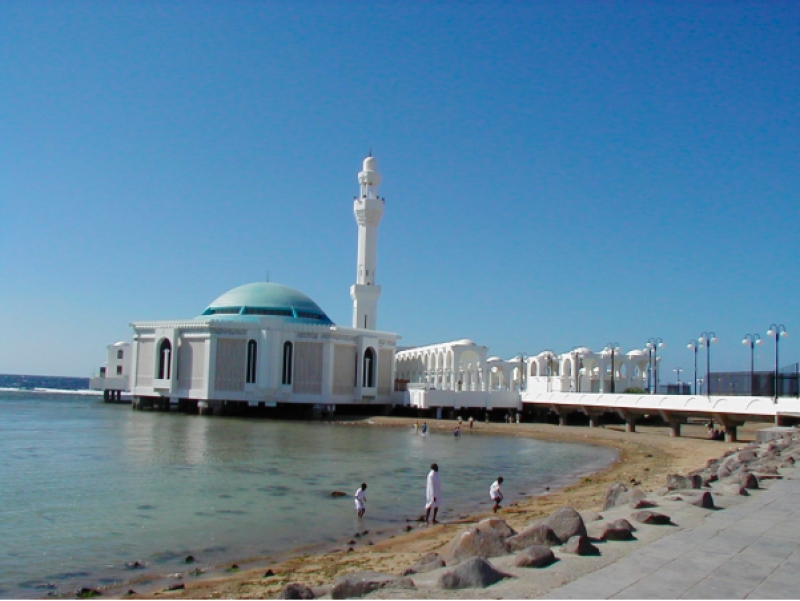 Jeddah is the second-largest city in Saudi Arabia! It is also Saudi Arabia's commercial capital and the main gateway to Mecca and Medina. Known best in the kingdom for its shopping districts, restaurants and cafes, Jeddah also houses a waterfront area with hotels, beaches and resorts all around. This area is known as the Jeddah Corniche. Jeddah also has an Old Town known as Al-Balad, where you can find souqs, ancient buildings and famous coral houses.
Jeddah Corniche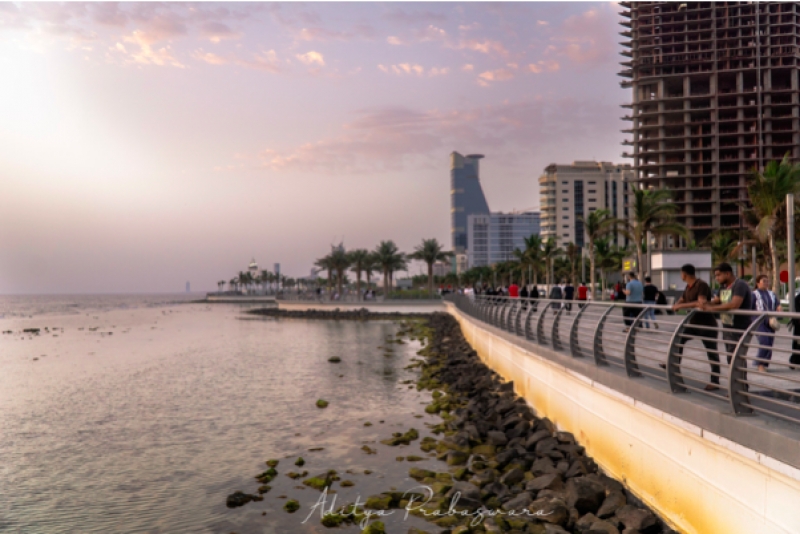 If you find yourself in Jeddah Corniche, be ready to be immersed in spectacular views of the Red Sea. A vast coastal resort area, Jeddah Corniche is also home to King Fahd's Fountain, the highest fountain in the world.

For Muslim travellers, marvel at Jeddah's famous floating mosque, Masjid Al-Rahma which was built in 1985. With state-of-the-art technology and facilities, this mosque is a combination of modern and old architecture and Islamic art. 
Al-Balad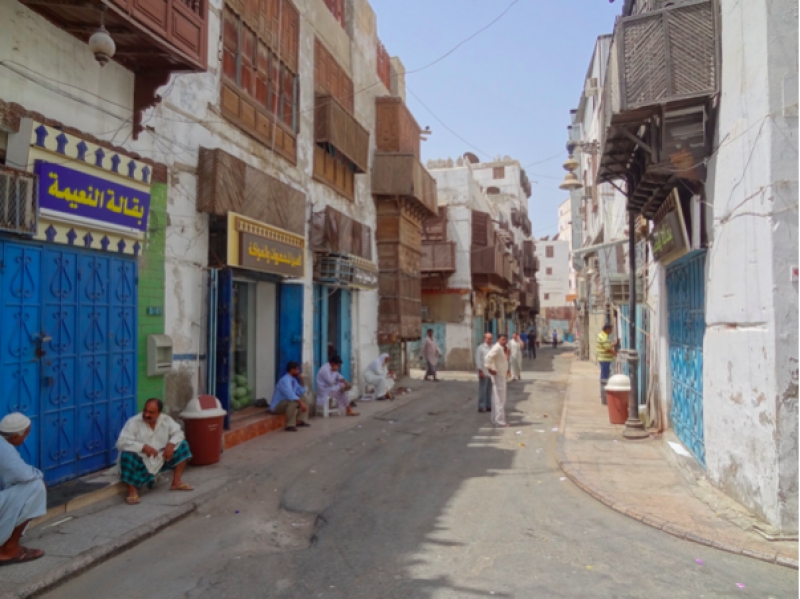 Al-Balad is the historical area of Jeddah and simply translated, it means "The Town". Far from the modernity of Jeddah, Al-Balad is where the past meets the present. Within Al-Balad, there are also different neighbourhoods which are steeped in history.

One of the more famous sights is the historical houses located in various historical neighbourhoods where the buildings have risen to more than 30 metres. These 500-year-old buildings are well-preserved and still stand tall till today! 
Abha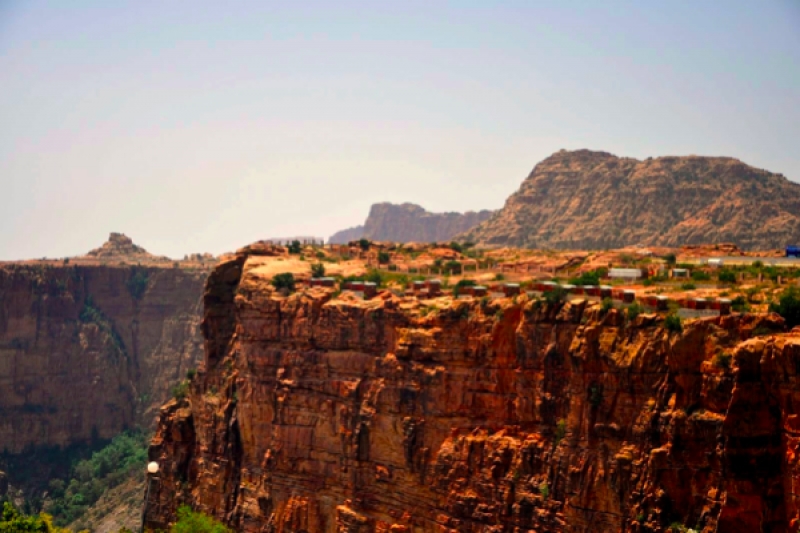 Situated 2,270 metres above sea level, Abha boasts a mild climate and is a popular tourist destination for Saudis. Due to the region's cultural heritage, Abha is also home to many historical places including forts and old buildings. Like many of the Saudi Arabian cities, Abha is imbued with history and is rich in culture. 
One of the most famous fortresses is the Shada Palace which was built in 1927 embodying the traditional architecture of South Arabia. This old building is now a museum which houses local handicrafts and household items. Abha is also home to the Al-Basta district which is well-preserved with its elegant and colourful tradition architecture. Nearby, you'll find the Ottoman Bridge that connects this old village with a green park.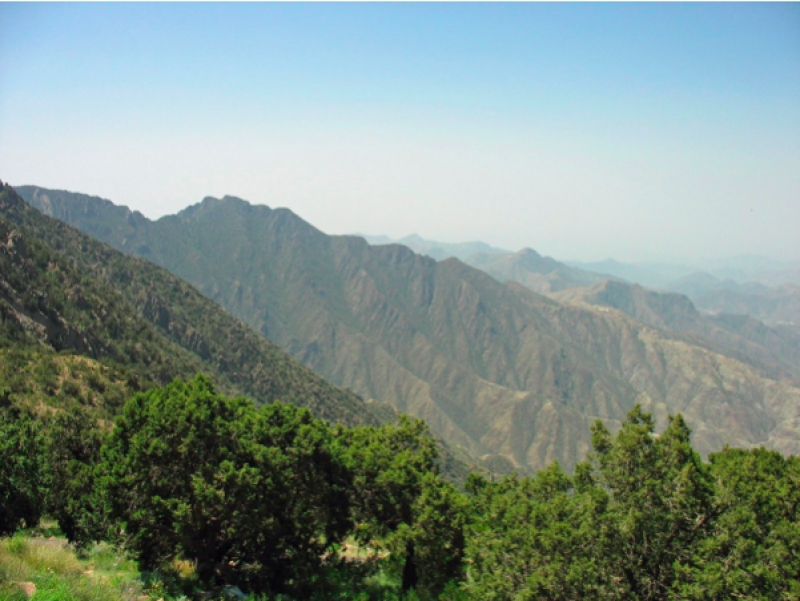 Jabal Al-Sooda or Black Mountain is also located in Abha, the highest peak in Saudi Arabia. This mountain is also the site for the paragliding competition held every summer during the Asir Festival which attracts many tourists. To get to the mountain peak, you can ride one of the four cable car networks. These cable cars also connect to Sarawat Mountains with the Tihama villages.
Jizan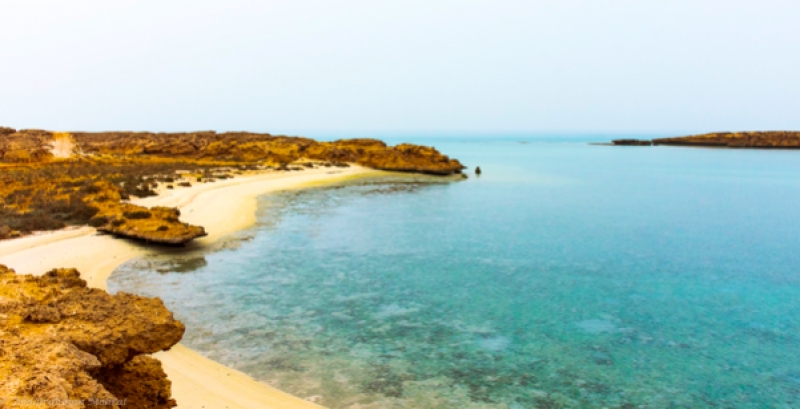 Located on the coast of the Red Sea, Jizan is a province that boasts acres of trees and greenery as well as a number of mountains and valleys. Jizan consists of seven districts with a population of over 100,000 and is best distinguished by its natural allure.
Stop by the Heritage Village where you can try out Jizani food, learn more about the people and their culture first hand. You can also immerse yourself in the history of the Turks Castle or check out the Farasan Islands especially if you are into scuba diving and water sports. Situated just 75km away is Al-Khoubah or Bani Malik hot spring, where you can submerge yourself in the benefits that the waters provide.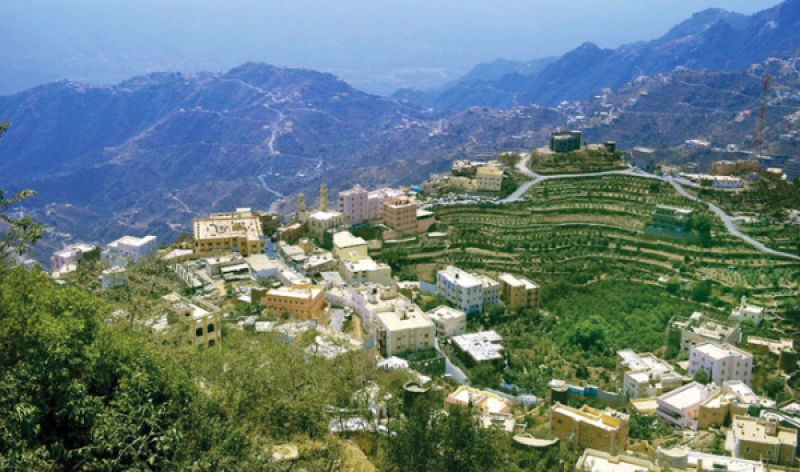 Don't miss a visit to the Fifa Mountains, which is inhabited by 20 tribes who have their own traditional songs, poetry and tales. The Fifa Mountains twist around each other, making the mountains appear like one pyramid-shaped mountain. The fields scattered around the mountains are also famous for their high peaks and green terraces.
al-Ula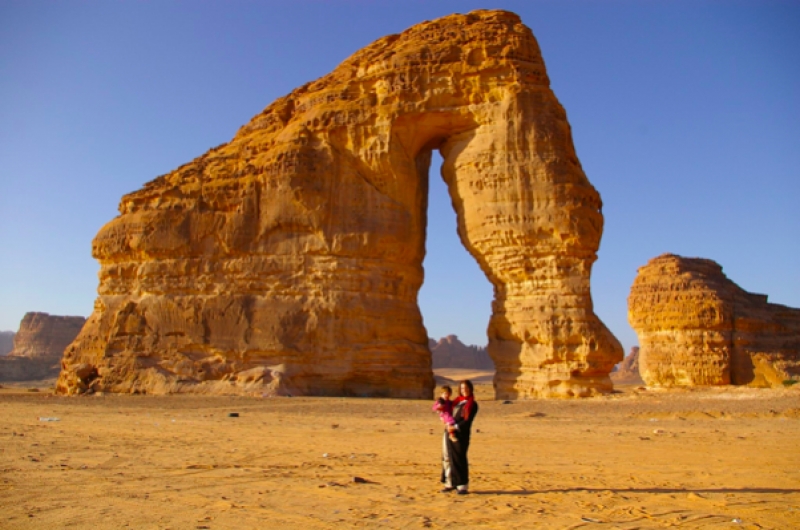 Al-Ula is a replica of Petra and Wadi Rum, a beautiful area packed with prehistoric sites and landmark, but without the fleets of tourists. 325km northeast of Medina, this walled city dates back to the Bronze Age and is packed with mud-brick and stone houses. There is also a Heritage Village, better known as Ad-Deerah, which was built on a higher part of the valley. 
Al-Ula also hosts the "Winter at Tantora" Festival which is a traditional celebration that marks the start of the 40-day winter growing season. The first festival kicked off with a series of different themed weekends and included music, arts, entertainment and cultural events with performances from world-renowned acts like Andrea Bocelli, Lionel Richie and Enrique Iglesias.
Saudi Arabia is an untapped travel destination with so many gems to be explored – from sand dunes to idyllic mountains, there is something for everyone. The next time you are thinking of travelling to somewhere new, consider Saudi Arabia, home to some of the most awe-inspiring sights in the world!
Also read: 10 Unique Experiences For You to Try in Saudi Arabia