1. Hop on a beach buggy at Half Moon Beach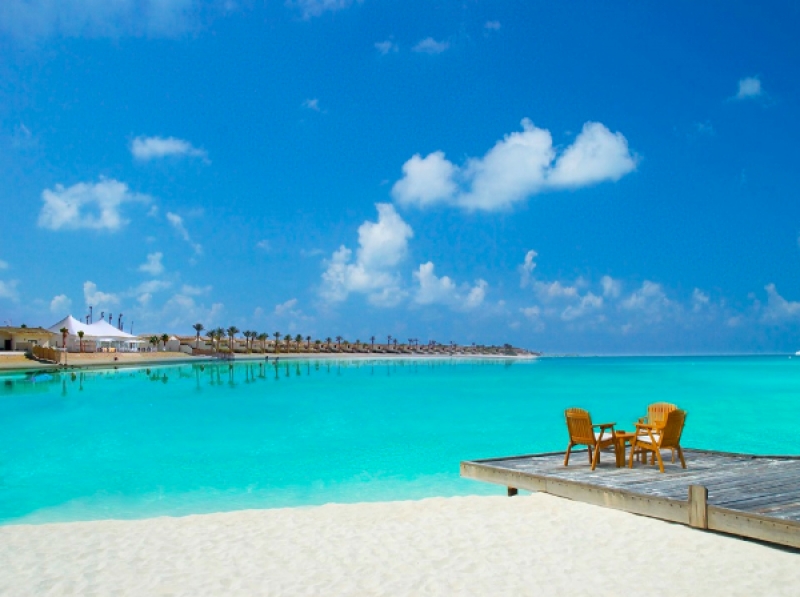 The Half Moon Bay has been a recreation spot for many locals for the last 80 years and is best known as a place for fishing and sailing. The Bay is also an excellent spot for aspiring divers to learn scuba diving. While relaxing on the white sands of Half Moon Beach, take a dip in the clear waters. When you find the courageous streak in you, ride a beach buggy across the dunes!
The Half Moon Beach is filled with activities, including an amusement park and play areas for kids. Facilities are also in abundance with bathrooms, lockers and showers available everywhere. Whether you are an adventurous traveller or just looking for a relaxing place to rest, Half Moon Beach is the perfect paradise to visit!
2. Surround yourself with roses in Taif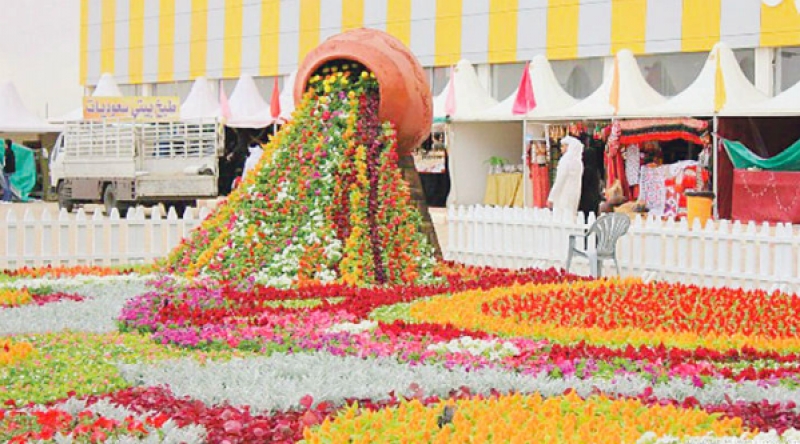 Visit King Faisal Park in Qadeera between March and April to witness the breathtaking Taif Rose Festival. One of the highlights of the festival includes a flower carpet prepared by the Taif Municipality which is made of 100,000 flowers! The festival hosts many pavilions which are set up by different government and private organisations.
Taif is also a summer-tourist resort city situated in Western Saudi Arabia. This mountainous city was always able to bring in visitors thanks to the pleasant climate and brilliant scenery. The countless flora and fauna also drew crowds. Taif is clearly one of the more popular holiday resorts in Saudi Arabia.
3. Explore the wonders of Al'-Ula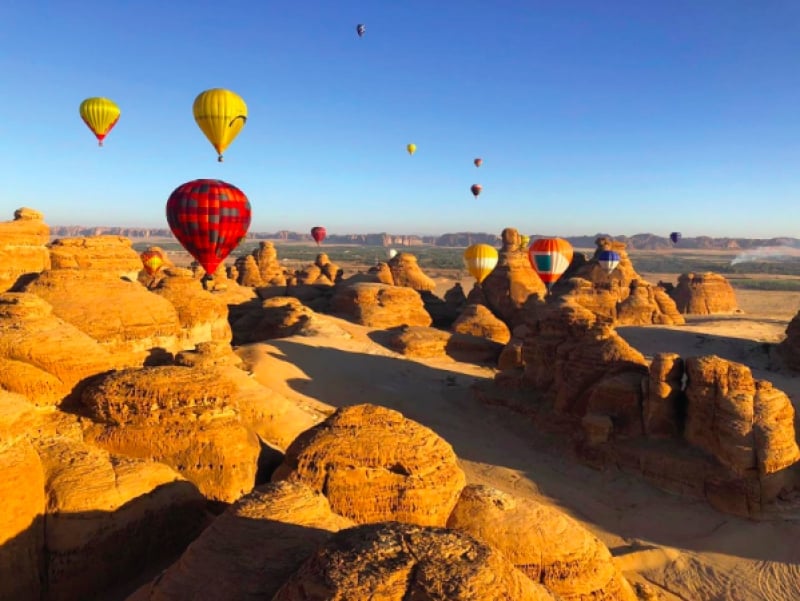 Al-'Ula covers an area of over 29,000 square kilometres! This walled city is packed with mud-brick and stone houses and was founded in the 6th century. Al-'Ula is an oasis in the desert valley, with fertile soil and plenty of water. This historical city dates back to the Bronze Age and houses many valuable relics including Madain Saleh, a UNESCO World Heritage site.

Al-'Ula's Old Town was established around 800 years ago and while it is a hidden treasure from Saudi Arabia's past, there are currently efforts put into making Al-'Ula a key part of Saudi Arabia's economic future. Saudi Arabia has plans to develop hotels, transport infrastructure and a world-class culture and art museum here. A resort is also planned to be built and completed in 2023! 
4. Ride a quad bike across the Red Sand Dunes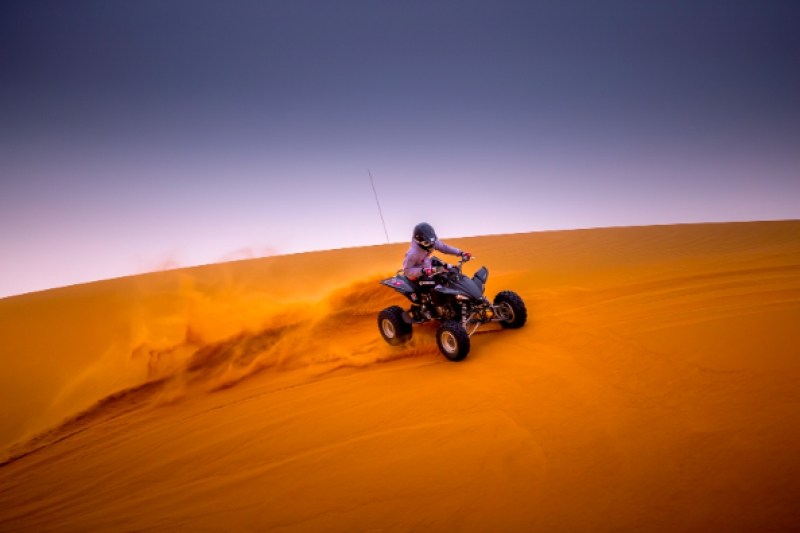 Ready to be enthralled by old and regal rock formations as you explore sand dunes? Then consider riding quad bikes in the Red Sand Dunes! Located approximately 45 minutes outside of Riyadh, the Red Sand Dunes is often frequented for quad biking. While quad biking is more popular amongst the tourists, the locals tend to ride their 4×4 vehicles there.
If you want to explore the sand dunes in a "less dangerous" manner, buggies are also available for rent. Otherwise, hiking up to the top of the dunes and sandboarding down is also a popular activity for all who visit the area!
5. Get lost in a traditional Arabic Souq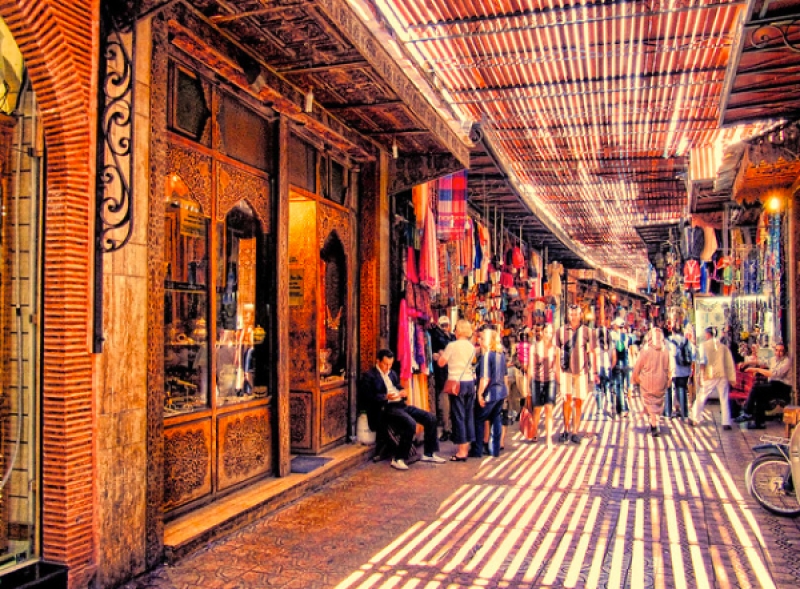 One of the most popular known experiences in Saudi Arabia is exploring the many magical souks in the region. If you find yourself in the area, do not miss out the chance to lose yourself in the traditional souks scattered all over Saudi Arabia! 
Some of these traditional souks include Qaisariah Souq located Downtown in Al Hofuf, Saudi Arabia and Gabel Street Souq in Jeddah. Qaisariah Souq is a well-loved souk where you can find treasures of old Arabia like antiques and famous roasted coffee. Gabel Street Souq is a famous old souk which dates back to the '50s and will definitely leave you embracing the nostalgic vibes.
6. Hike Al Wahbah volcanic crater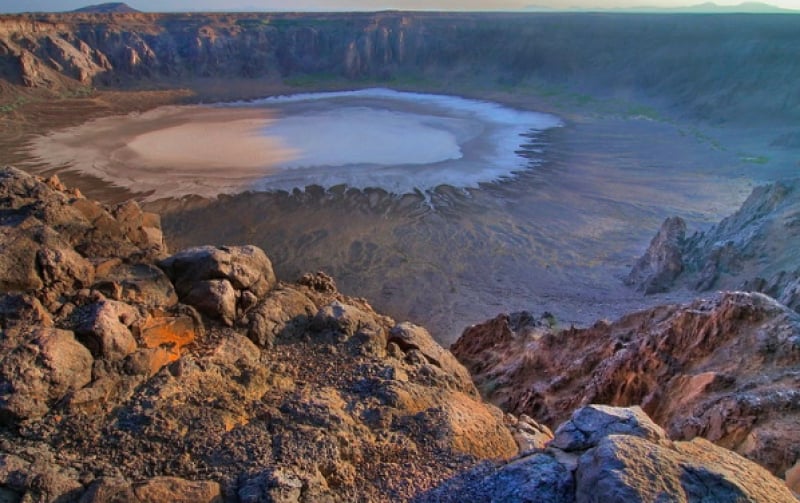 Located 250km away from Taif is the Al Wahbah volcanic crater, a prime location for aspiring hikers despite its challenging route. The crater boasts a 820 ft deep large salt field in the centre. Difficult for even competent hikers, Al Wahbah takes about two to three hours to conquer.
Besides being a hotspot for hikers, this is also a popular camping spot for those who are looking for a unique camping experience. Since April 2017, there have been many improvements made to the area to promote tourism. Now, there is even a mosque available at the end of the entrance road. In addition to that, there are also picnic shelters around the rim of the crater for those who are looking to embark on a full-day trip!
7. Visit Al Safi Farm, the world's largest integrated farm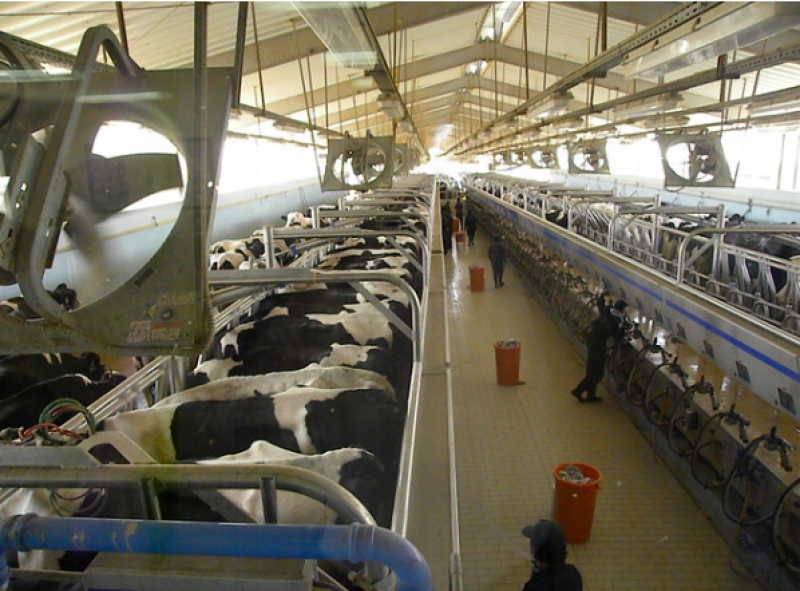 Located in the Al Sahbaa Valley about 100km away from Riyadh, Al Safi Farm is the world's largest integrated dairy farm where it operates in harmony with the environment. Up to 50,000 dairy cows and offspring are kept here with the annual milk production totalling to 170 million litres. 
This farm offers great experiences for children as they are able to touch and bottle-feed the baby cows! The tour here also includes a stop to the state-of-the-art milking stations and a visit to the machine-operated factory. The best part? The visit is free but you have to contact the company first and book a space in advance.
8. Contemplate prehistoric rock carvings at Jubbah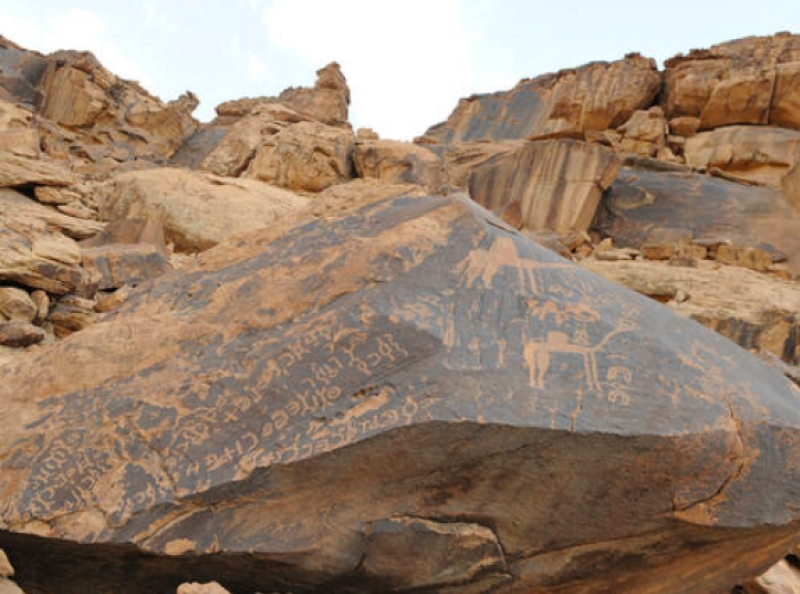 If you are a history buff, visit Jubbah where you can contemplate prehistoric rock carvings in the area. The rock art is located in Jabal Umm Sinman at Jubbah, located about 90km northwest of the city of Hail. 
Here you can find the marks left by the ancestors of present-day Arabs in a number of petroglyph panels and inscriptions. These awe-inspiring art also overlooks a freshwater lake where you can truly immerse yourself in the historic landmark. These carvings are one of the biggest and richest rock art complexes in the Kingdom of Saudi Arabia.
9. Discover more about Eve's Tomb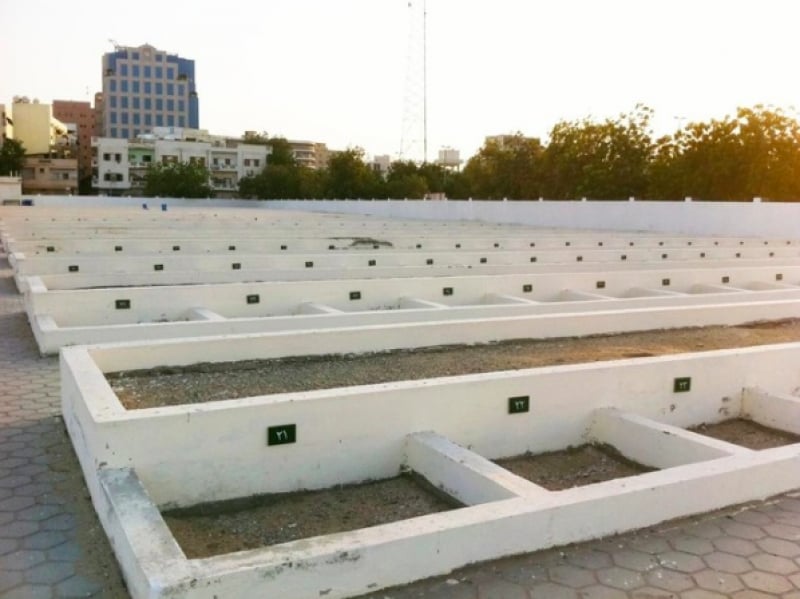 Ever wondered if there is a tomb for Eve, dubbed the mother of mankind? Now, you can ponder its authenticity when you visit the ostensible burial place of Eve – yes the Eve from Adam and Eve! Located in one of the oldest cemeteries in the Al Balad neighbourhood of Jeddah, there is a tomb believed by many to be the final resting place of Eve. 
The tomb had so far been mentioned in many classic travel narratives from the late 19th and early 20th centuries. However, this tomb has also been steeped in many controversies especially after it had been doused with many instances of idolatry. In 1975, the site was sealed with concrete by religious authorities who disapproved of pilgrims praying at the tomb. Still, this is a very intriguing stop and definitely an interesting site to visit. 
10. Dive in Jabal Al-Lith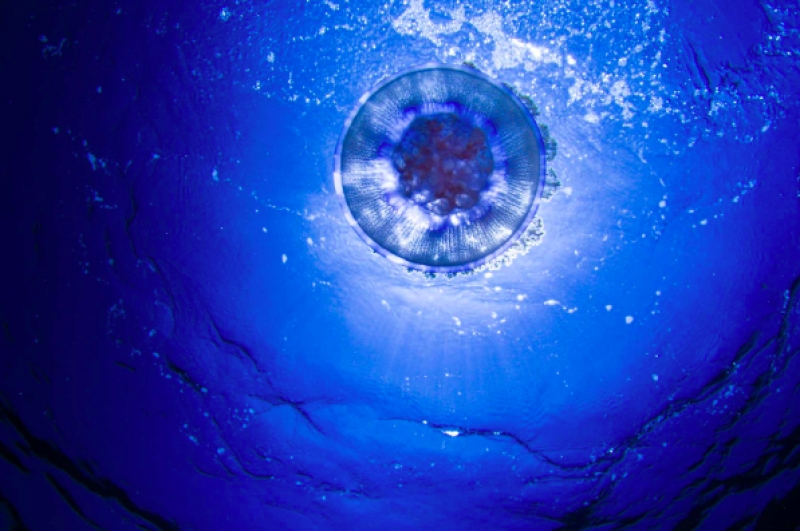 One of the largest seaports of the Kingdom of Saudi Arabia on the Red Sea, Al-Lith is now a commercial port that receives pilgrims and goods from all corners of the world. It is also one of the underwater diving sites with breathtaking crystal clear waters and bright corals. 
From the shallow turquoise water with white sand to its beach and bottoms, this island has lots to offer. Around the area, there are also mountain ravines, caves tucked in the middle of the mountain, warm sands and an impressive view.
Also read: Saudi Arabia's Tourist Visa Will Allow More Muslims to Explore This Country