There's nothing like the whiff of butter and sweetness wafting as you enter a bakery. Biting into a freshly baked pastry almost feels like a warm hug. Fortunately, there are plenty of halal bakeries in Singapore sprawled around for you to get your sweet fix.

Whether you're hoping for a decadent slice of cake for your birthday or a quick bite as a mid-day pick me up, these halal bakeries in Singapore will surely brighten up your day.
1. Mother Dough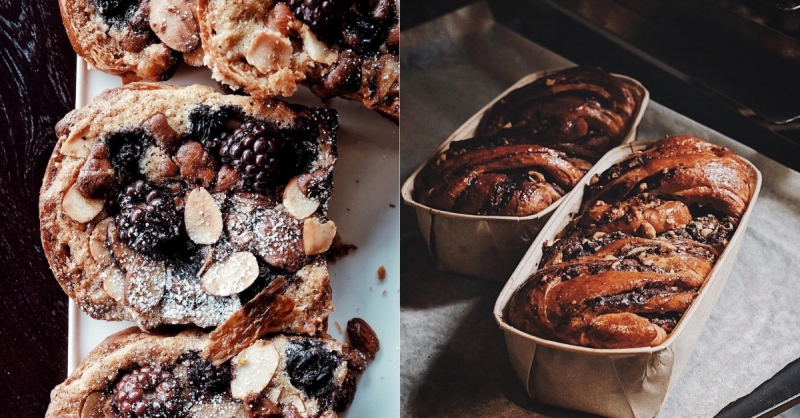 Their head baker, Naadira, mastered her skills at New York's International Culinary Institute before opening this halal bakery in Singapore. This halal artisanal bakery prides itself in using quality ingredients and organic flour that is sourced from environmentally-conscious grain millers. Among the bestsellers are the almond croissant and flatbread. Rest assured that all their baked goods are baked daily!
Address: 749 North Bridge Rd, Singapore #01-01, 198717
Hours: Tuesday – Saturday 12pm – 7pm, Sunday 11am – 5pm
2. Konditori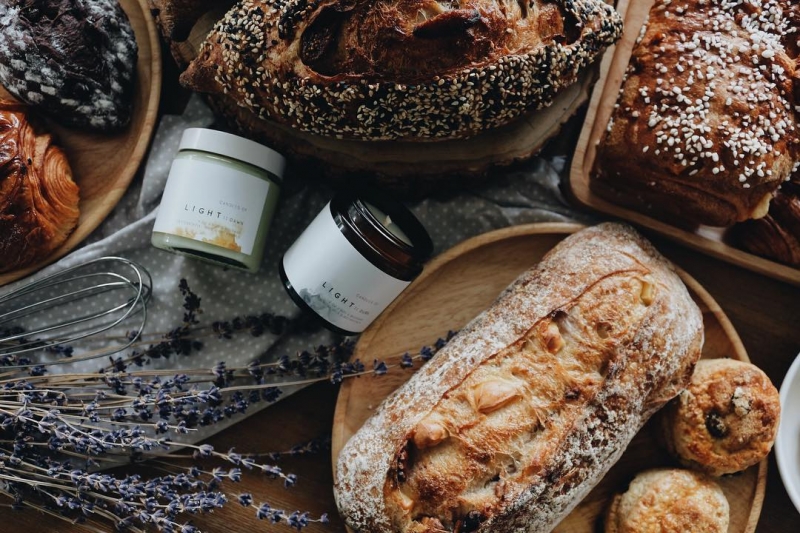 From the founders of Fika and Lickety, Konditori is a charming European bakery located in the popular Bussorah. Their halal menu range from tarts to cakes with a selection of Swedish traditional Semla buns.

This Muslim-owned bakery prepares all the baked goods from scratch and is baked daily so patrons are ensured high-quality deliciousness daily! They also provide cake customization and event catering services for those who want to enjoy their delicacies on your special day.
Address: 33 Bussorah St, Singapore 199451
Hours: Daily, 10.30am – 9pm
3. All Things Delicious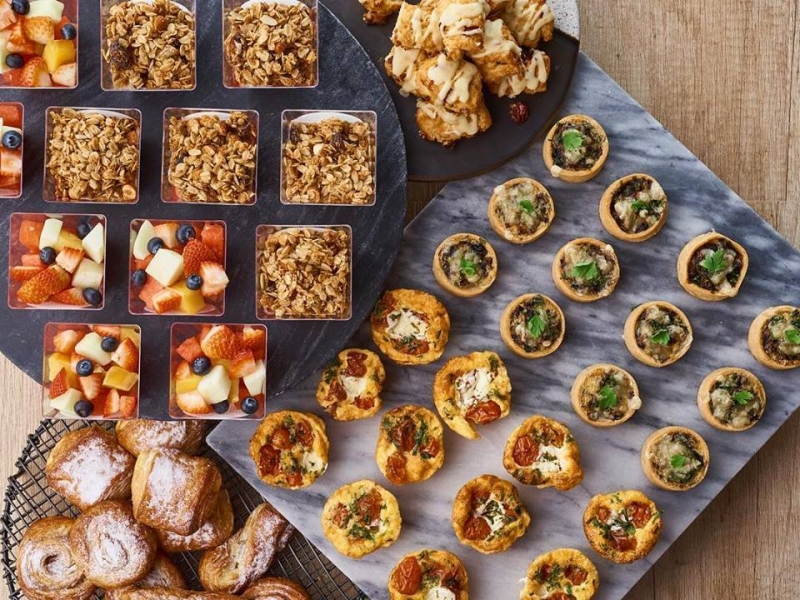 This bustling cafe located along Arab Street is a hot favourite among the local Singaporeans. People from near and far come here to indulge in their variety of delicacies but nothing gets more love than their Sticky Toffee Pudding. The bakers here ensure that only the finest ingredients are used as they utilized only organic unrefined sugar in their halal baked goods. Plus, they also provide catering services!
Address: 34 Arab St, Singapore 199733
Hours: Tuesday – Friday 8am – 7pm, Weekends 9am – 7pm, Closed on Mondays
4. Fluff Bakery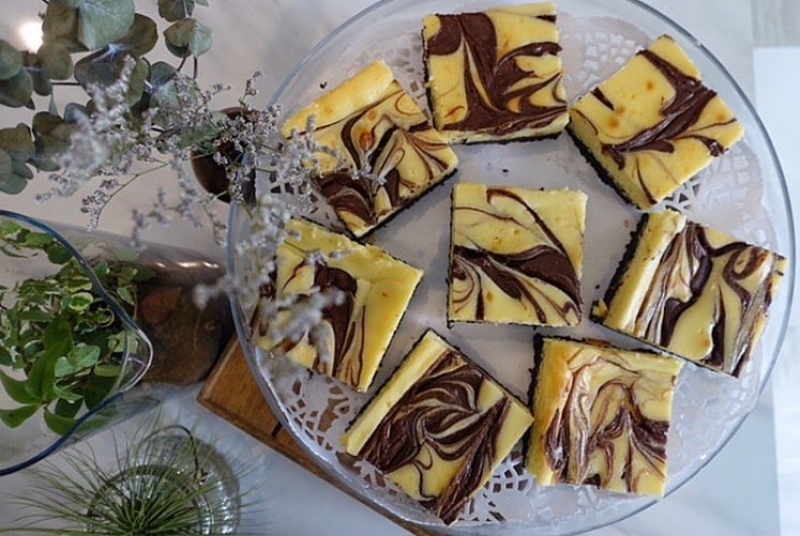 It's tough to find anyone who has never heard of Fluff Bakery. What started as a humble cupcakery has now blossomed to a bakery filled with a wide selection of decadent cakes and crispy yet soft cookies. Fluff is popular among the locals as all their whimsical flavours have a Singaporean twist to it. Why not engage their weekly delivery service to curb your cupcake cravings?
Address:  4 Jln Pisang, Singapore 199071
Hours: Tuesday – Sunday 12pm – 7.30pm
5. Breadwerks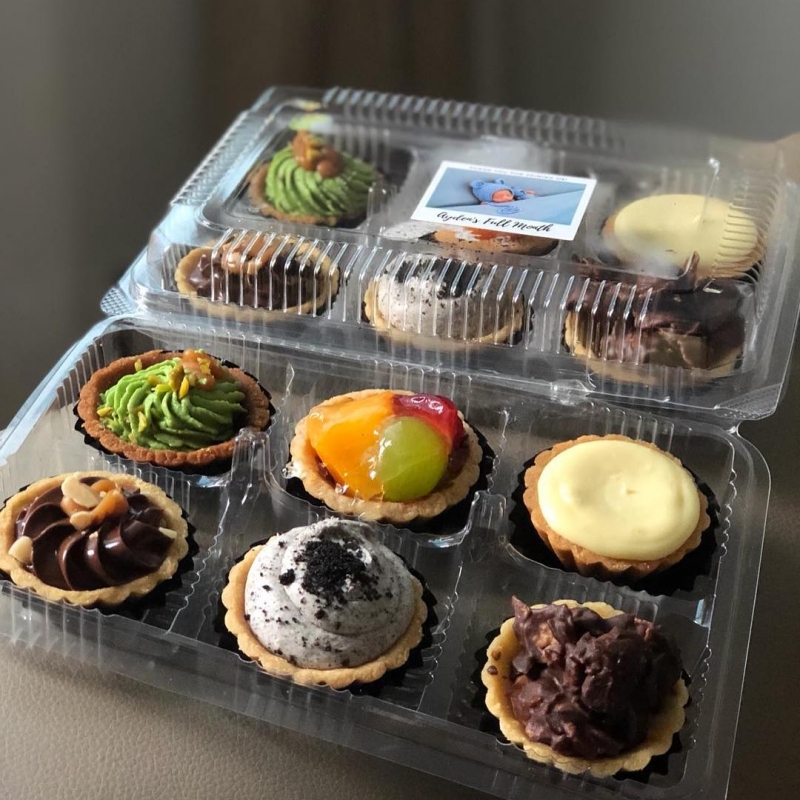 This unassuming halal bakery serves up a delicious mix of traditional and modern baked goods. Despite its name, Breadwerks is actually known for its signature tapak kuda (cake roll) with a myriad of local flavours such as Milo and Horlicks.

Also, you have to give their mini artisanal tarts a try! Their Blueberry and apple crumbles are also their staple pastries of this halal bakery since it's been around since their first branch in River Valley.
Address: Joo Chiat Complex, 81 Joo Chiat Rd, #01-02, Singapore 427725
Hours: Daily 7am – 8pm
6. Swee Heng 1989 Classic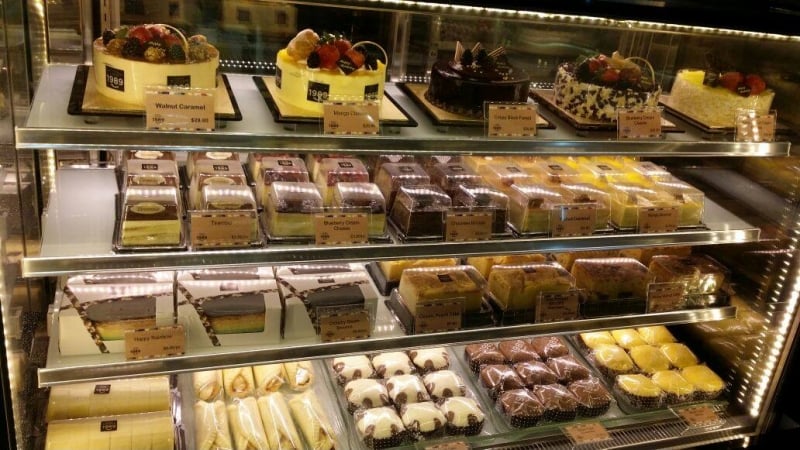 Another staple in the Singaporean culinary scene is Swee Heng 1989 Classic. Their comprehensive menu includes an eclectic mix of both sweet and savoury bread flavours with a variety of cakes. Their selection of bread is perfect for those looking for a quick bite for breakfast or tea time. Be sure to get your beloved flavours such as the Polo Egg Tart and Chicken Ham Egg Mayo fast as it tends to sell out pretty quickly.
Address: Multiple outlets
Hours: Depending on the outlet
7. Butter Studio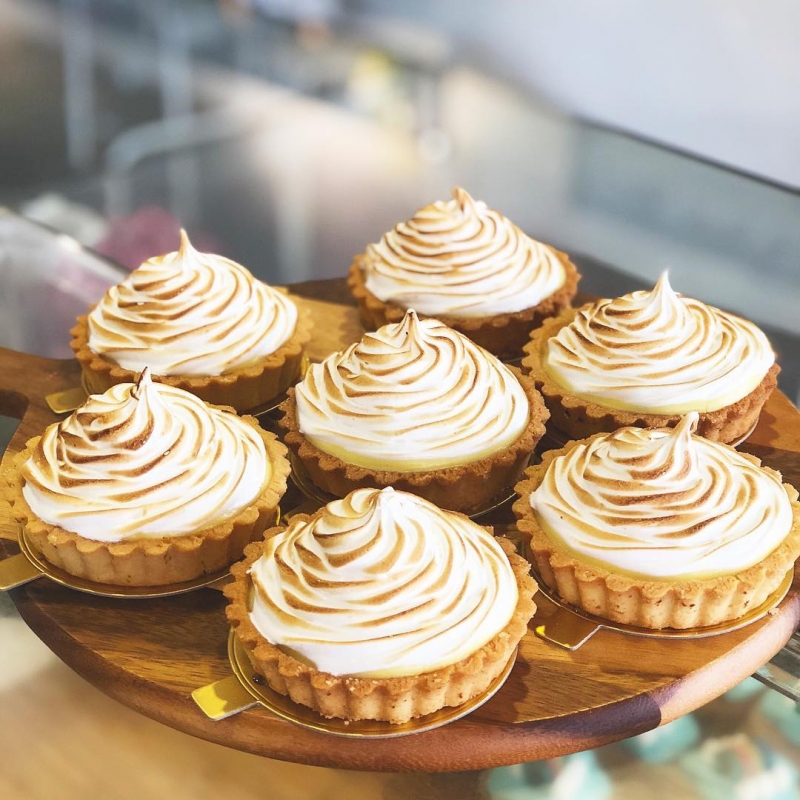 You'll instantly feel at home when you dine at this halal bakery in Singapore. Butter Studio's fan favourites are of course the Salted Caramel Red Velvet naked cake, Milo Speculoos Fudge cupcake and Sea Salt Nutella tart. But they also change up their menu quite often. Be on the lookout for new exciting flavours each month and during the festive seasons. They also have a bakery cafe where you can enjoy their all-day brunch and other savoury dishes.
Address: 147 Jln Besar, Singapore 208865, Ngee Ann City 391 Orchard Rd, Singapore 238872
Hours: Depending on the outlet
8. Twelve Cupcakes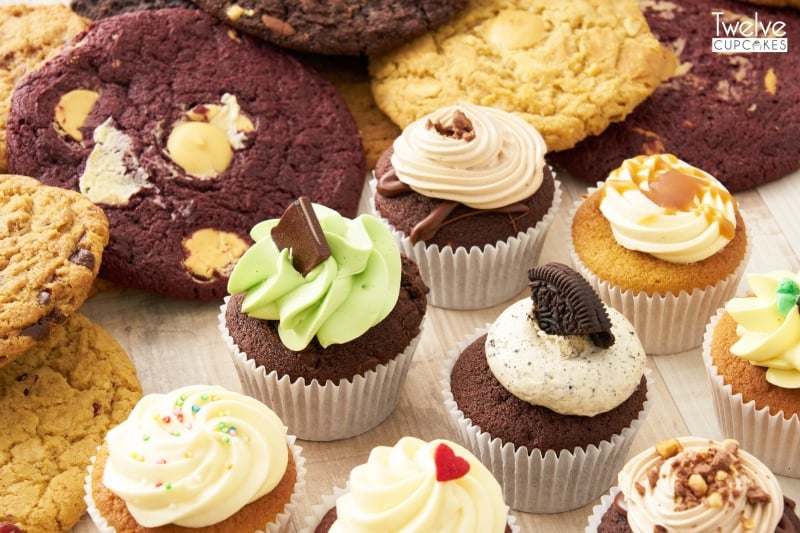 You don't need a special occasion to indulge in these halal sweet treats. Twelve Cupcakes is a homegrown brand that has multiple stores littered across this sunny island. Treat yourself to their six staple cupcake flavours such as salted caramel and rainbow vanilla.

Besides the signature cupcakes, this halal bakery also sells whole cakes and cookies. They also cater to those with special diet requirements as some of their cakes are flourless or eggless.
Address: Multiple locations
Hours: Depending on the outlet
9. Spatula Bakery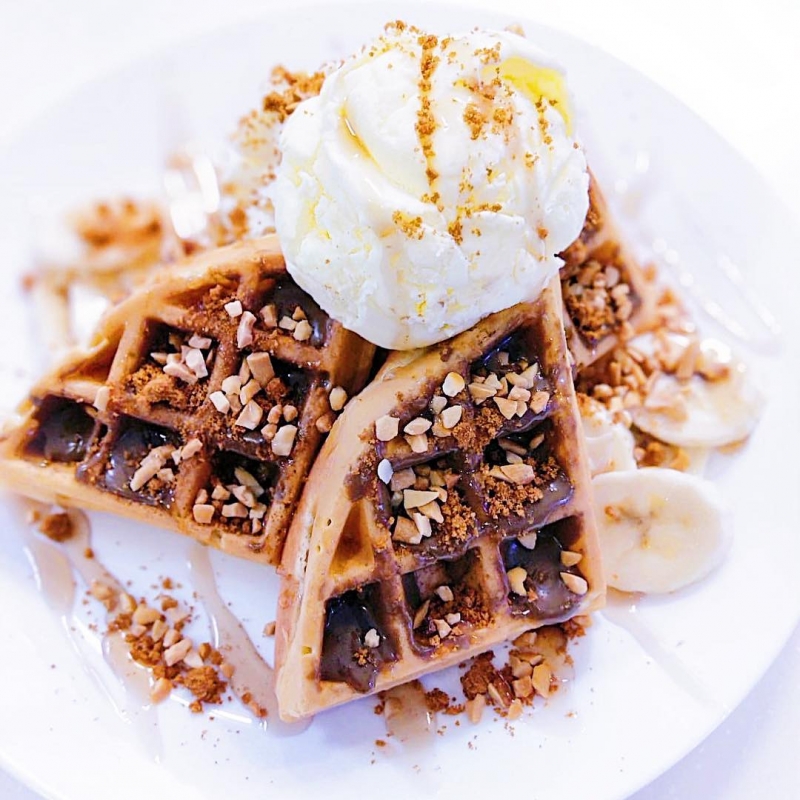 You might be more familiar with their store previously located at Frankel Avenue. Spatula Bakery has now opened a relatively new store in the popular Kampung Glam area. Upon entry to their halal bakery, you will catch a whiff of freshly cooked waffles. To avoid any form of disappointment, be sure to order yourself the ice cream waffles. But first, feast your eyes on their trays filled with colourful and tasty cupcakes.  
Address: 21 Baghdad St, Singapore 199660
Hours: Closed on Tuesdays, Sunday – Thursday 12pm – 10pm, Friday – Saturday 12pm – 11pm
10. Lynn's Cakes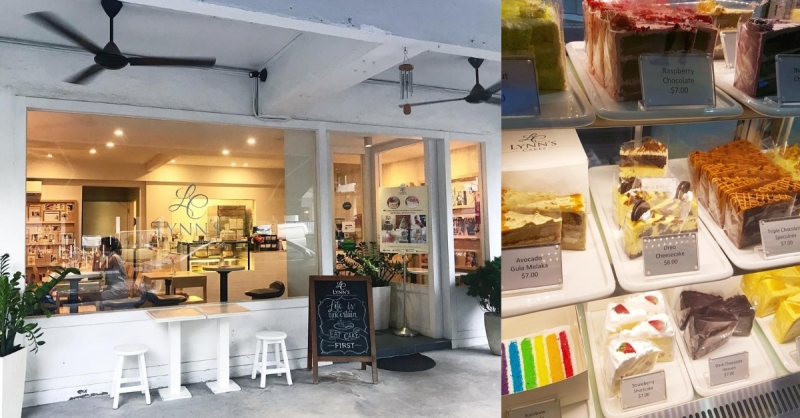 What started as a passion for baking has now evolved into a full-blown halal bakery and cafe. Muslim diners come for the delicious cakes but stay for the chill ambience. Lynn's classic cakes are baked daily and come in a variety of trendy flavours such as the Rainbow Cake and Oreo Cheesecake. The best way to enjoy these delicacies is over their special blend of coffee or artisanal tea!
Address: 11 Eng Kong Terrace, Singapore 598983
Hours: Closed on Mondays, Sunday – Thursday 11am – 7pm, Friday – Saturday 11am – 9pm
Also read: 9 Best Halal High Tea Places in Singapore
11. The Royals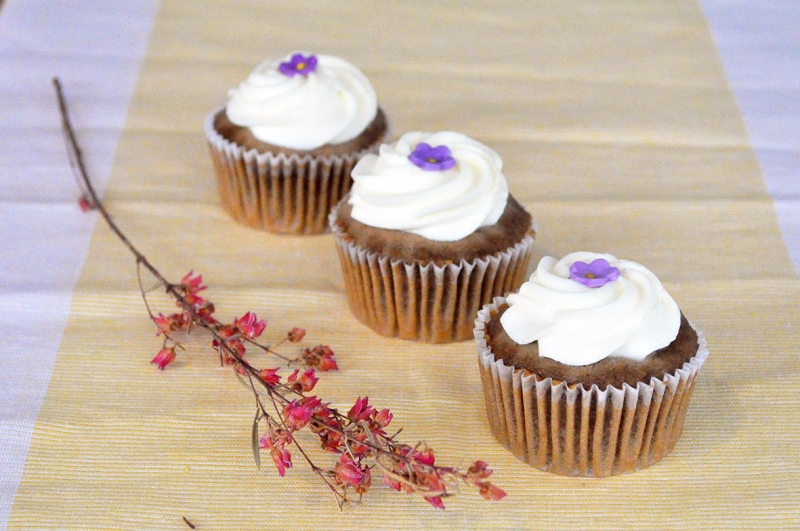 Get ready to be spoilt for choice when you come to the Royals Cafe at Siglap. Their extensive selection of flavours ranges from the Decadent Cheesecake to the "Royals" Chocolate Fudge Cake. Fret not, they allow customers to sample the different flavours before making their purchase. This halal bakery also has an assortment of homemade bread and cookies.
Address: 19 Upper East Coast Rd, Singapore 455209
Hours: Weekdays 10am – 10pm, Weekends 9am – 10pm
12. Polar Puffs and Cakes
With over 30 outlets and 80 kiosks in petrol stations and convenience stores, Polar's puffs and cakes are beloved by many Singaporeans. You might have heard of their signature pastries such as the curry puff and chicken pie. The flakiness of the pastry is definitely worth your cheat day! Also, treat yourself to one of their many decadent chocolate cakes or customizable cakes if you're celebrating your birthday.
Address: Multiple locations
Hours: Depending on the outlet
13. Prima Deli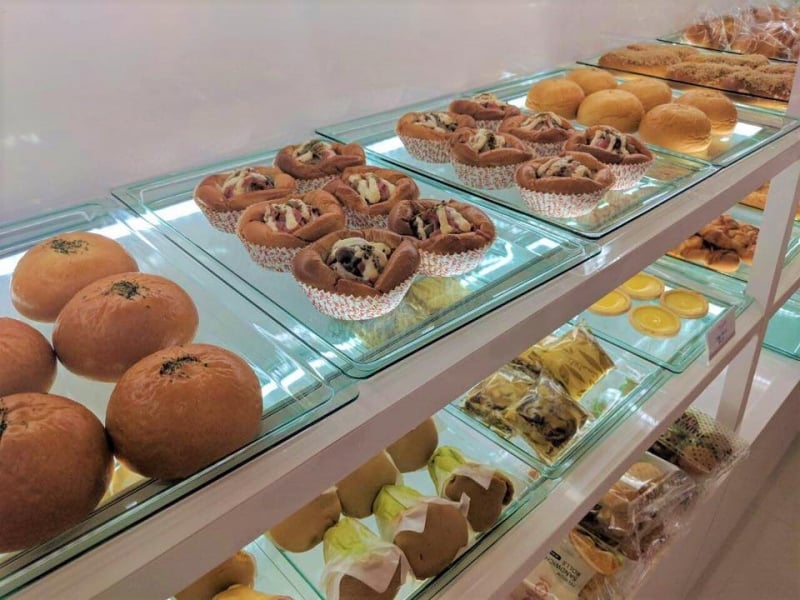 As one of the prominent halal bakeries in Singapore, Prima Deli has sealed its position in the local food scene. Despite best known for their crispy yet soft waffles, their wide selection of bread and pastries are definitely not to be miss out on. They do provide their patrons with an eclectic mix of sweet or savoury Asian and Western flavours to suit any tastebuds.
Address: Multiple locations
Hours: Depending on the outlet
14. Riz Delights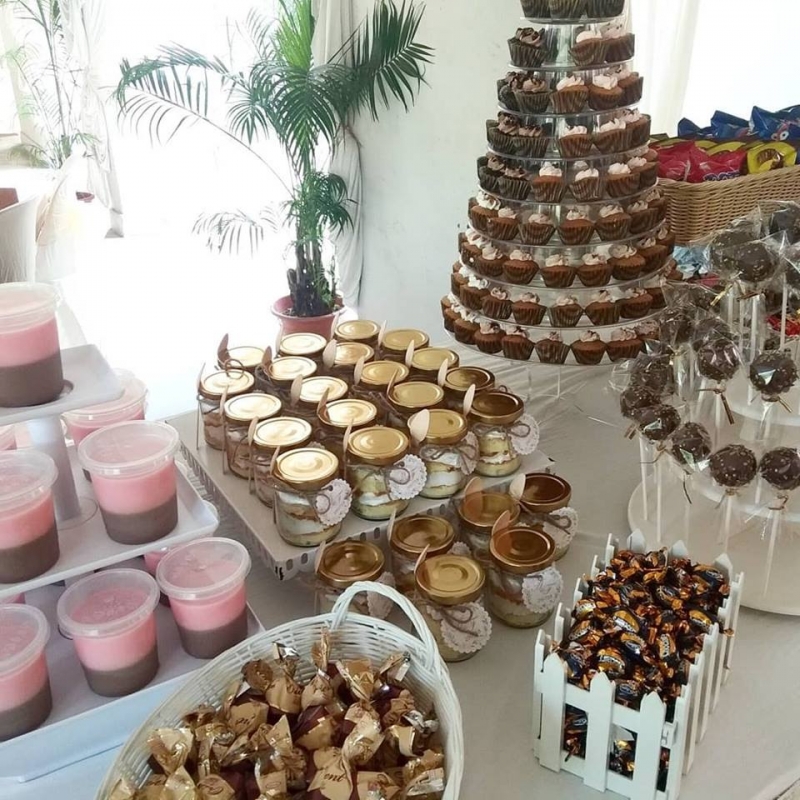 Riz Delights started as a small business as a way to share their delicious bakes with cake lovers. They pride themselves in using quality ingredients and creating unique cake designs, especially when it comes to memorable events such as weddings.

Besides cakes, this halal bakery also features traditional Malay desserts, macaroons and eclairs. From Pandan Gula Melaka to Tiramisu, you will never be bored of their halal baked goods.
Address: 430 Upper Changi Rd, #01-46 East Village Mall, Singapore 487048
Hours: Tuesday – Thursday 12pm – 8pm, Friday – Sunday 12pm – 8pm
15. Cake Avenue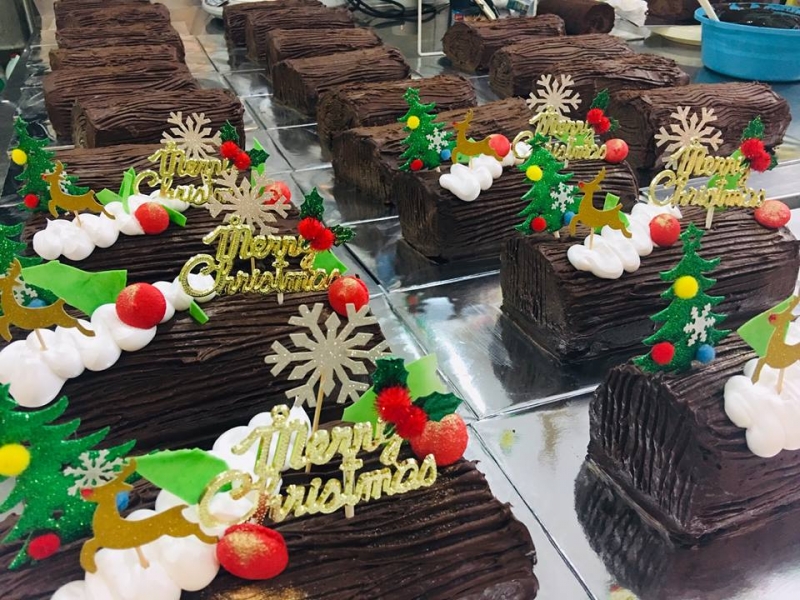 This halal bakery specialises in mostly whole cakes for special events such as birthdays. Cake Avenue allows each customer's imagination to run wild as they are able to create cakes of wildly unique designs. If you can think it, they can do it! Check out their decadent series which features tasty flavours such as Cherry Chocolate Red Velvet.
Address:  33 Lor Kilat, #01-01 Kilat Centre, Singapore 598132
Hours: Tuesday – Sunday 10am – 7pm
Also read: 10 Halal Japanese Restaurants in Singapore for a Taste of Japan
Whether you prefer pastries or bread, these halal bakeries in Singapore have everything to satisfy your food cravings on your next cheat day. You'll surely be spoilt for choice!