It's that time of the year again. Time to put your game face on and brave the crowds of Geylang Serai's Bazaar Ramadan! This annual bazaar is the highlight of many Singaporean's Ramadan as the streets of Geylang are lit with festive lights. This year's bazaar will be opened till 5 June and promises an assortment of halal food and drinks. Here are six halal and delicious treats you must try when you head down to this bazaar Ramadan!
1. Beef Bro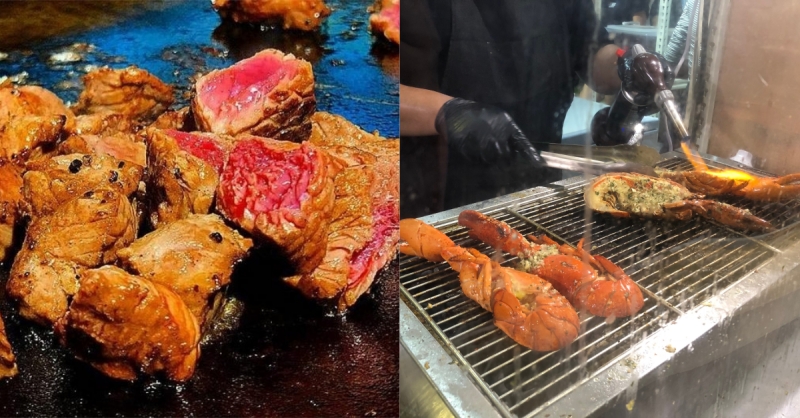 Their Mentaiko Beef Cubes were the talk of the town at last year's bazaar. They are back again to serve Muslim foodies their famed tender and juicy beef cubes with the touch of the blowtorch grill. Beef Bro also boasts an impressive menu of bento boxes that includes Japanese rice and a selection of side dishes. Besides the must-try beef cubes, you could also go for their seafood or chicken option. Don't miss out on their Nasi Lemak Lobster!
Where: near Wisma Geylang Serai
2. Milk Bro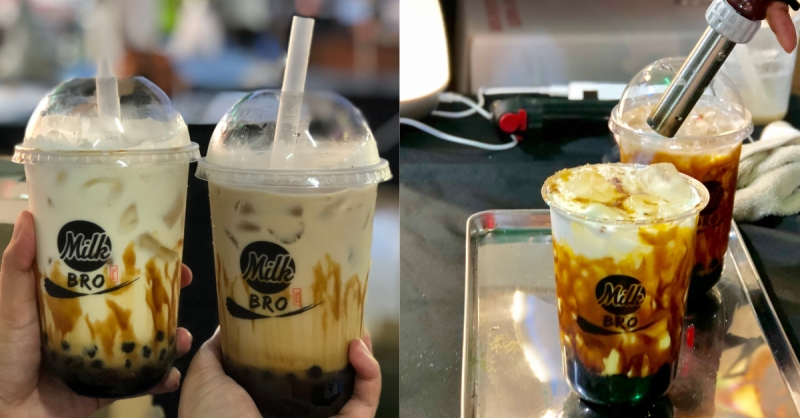 The boba fever has officially descended on this year's Geylang Bazaar Ramadan. With many bubble tea stalls at the bazaar, you'll surely be spoilt for choice. Why not give Milk Bro a try? Besides being home to some seriously delectable Taiwanese Brown Sugar milk tea, Milk Bro prides itself with Singapore's first Flaming Bubble Tea. Imagine the signature brown sugar topped off with a cream mousse that's lightly torched. Clearly, it is not for the faint of heart.
#HZtip: For Muslim foodies living in Woodlands, Milk Bro also has a stall near Woodlands MRT station.
Where: along Engku Aman Road
3. Alley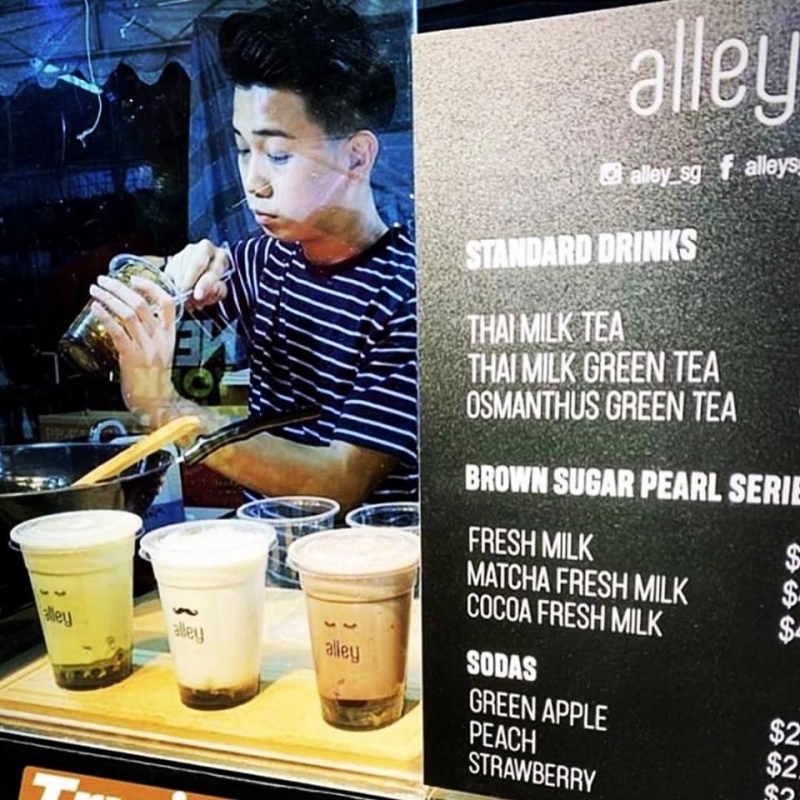 Joining the boba crowd at Geylang is the popular bubble stall, Alley. You might have sipped their famed brown sugar tea or the delicious range of milk tea. But the Alley has added a new unique dish to the mix. The Boba Pancake Stack is not one to be messed with. This tea-infused pancake dish is drenched in cream and topped with, of course, bubble tea pearls! Nothing short of chewy and sweet, you're in for a tea-riffic treat!
Where: multiple stalls, near Tanjong Katong Complex or along Engku Aman Road
4. Rainbow Works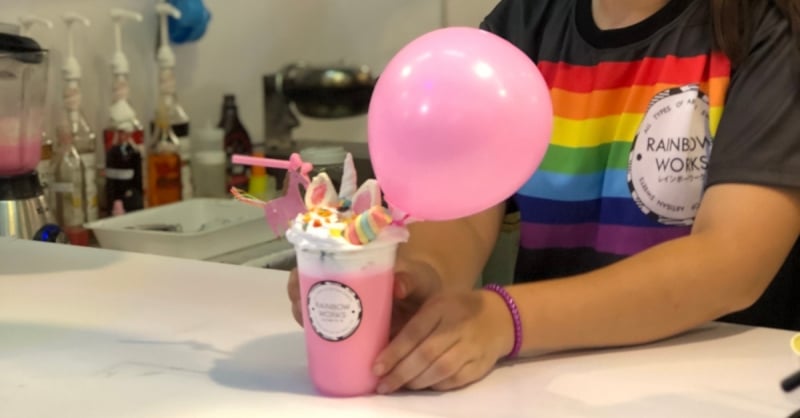 Get ready for a burst of colour when you pop by this Gram-worthy stall! The Rainbow Works is more than your typical drink stall at the bazaar. You can expect an exciting range of unique and colourful drinks in their signature bubblegummies collection, aptly named after various cities. But the real showstoppers are the quirky milkshakes and egglet waffles!
Where: along Engku Aman Road
5. Charkoi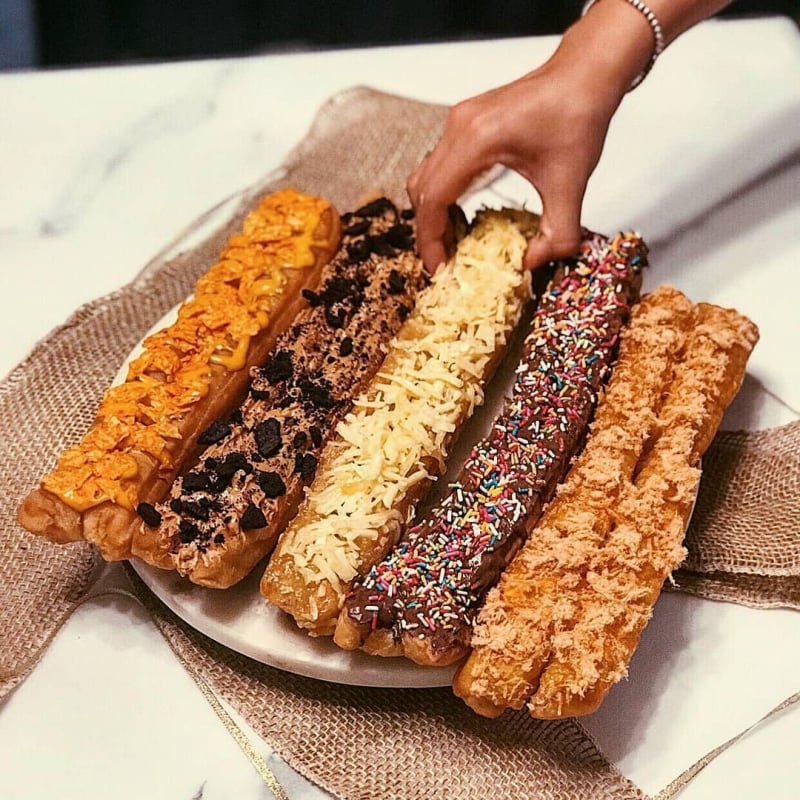 Move aside martabak manis, there's a new favourite dessert at Geylang Serai's Bazaar Ramadan. Charkoi is home to the dessert-style youtiao or char kway, which is a Chinese cruller or Chinese "churros". For those who just want to give this new dessert a try, why not start simple with the nutella flavour that is topped off with sprinkles. Otherwise, you could opt for the savoury options such as the Chicken Floss Nachos and the Rendang Daging.
Where: along Engku Aman Road
6. Krumbz n Kraves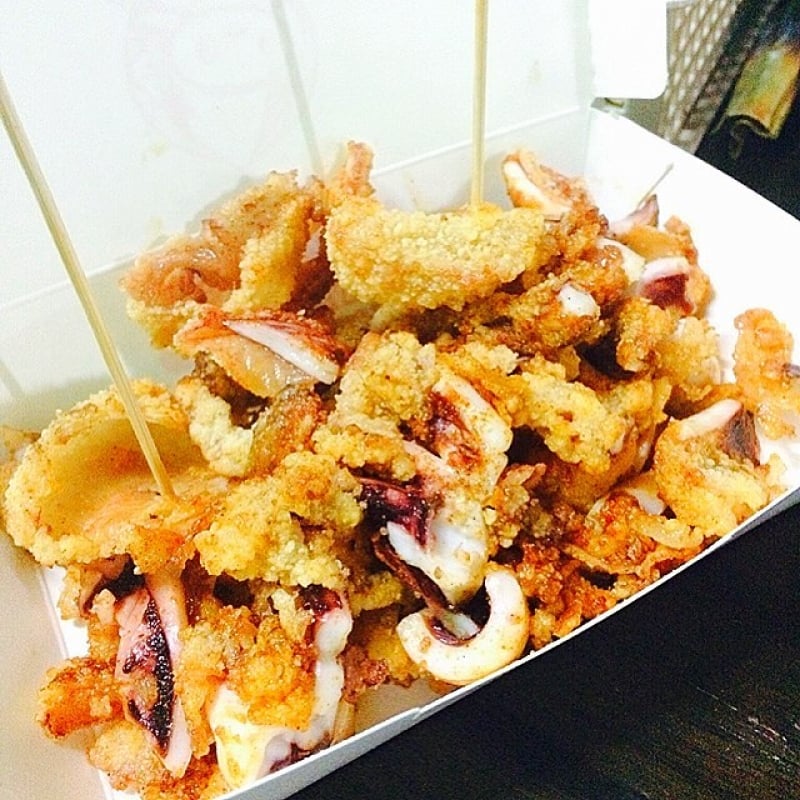 Krumbz and Kraves is best known for their Argentina Squid and Shihlin Chicken. Deep-fried and coated with mouthwatering spice sauce, these delectable bites are not to be overlooked. It may seem like any other typical finger food but their XXXL squid will definitely leave your mouth burning with spice and wanting more.
Where: along Engku Aman Road
There's so much to see, eat and shop when you're at Geylang Serai. We couldn't possibly list them all. So, be sure to check out all the excitement along the alleys of this year's Bazaar Ramadan!