As the second largest Japanese city, there's no doubt that Osaka is a favourite among Muslim travellers, next to Tokyo. Best known for its exciting theme park and hearty street food, Osaka promises a myriad of halal food at every corner. If you're planning to take in the sights of Osaka, be sure to check out these halal restaurants that are nearby.
Kansai International Airport
It's understandable that air travel might tire you out whether it's snaking immigration lines or lugging your luggage around. Plus, you'll never know when your hunger creeps in. Settle down for a nice meal to savour a taste of Japan before you depart or upon arrival.
1. U-don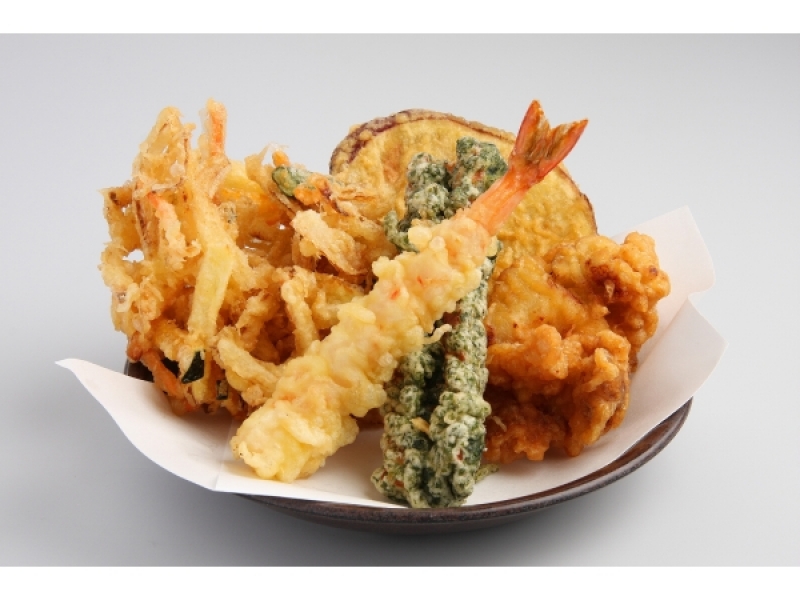 U-don is a halal-certified self-served Japanese restaurant, specializing in sanuki udon noodle. Muslim travellers are able to customise their udon meals according to the size and type of noodles, and assorted toppings. From oden dishes such as skewered beef to the popular tempura dishes, you'll be able to enjoy this Shikoku-style eatery.
Address: 2F, Terminal 1, Kansai International Airport, Izumisano, Osaka, 549-0001 Japan
Hours: Daily, 8am – 10pm
2. Hanagoyomi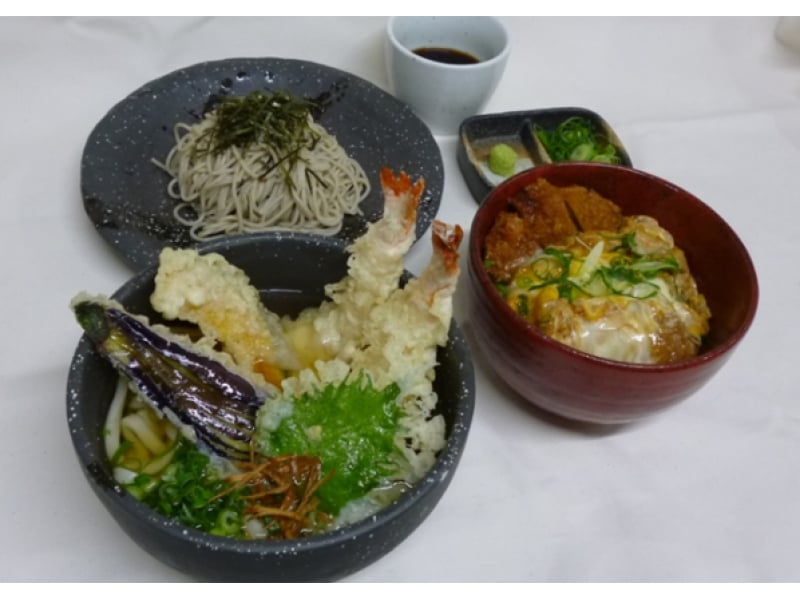 You'll be able to savour authentic Japanese cuisine at this halal restaurant. They pride themselves in using handmade noodles, which are best accompanied by lightly-flavoured soup, made from bonito stock. What makes it special is that the matured bonito is shipped all the way from Makirazaki. You have a choice of noodles, either soba or udon.
Please note that they sell pork in this establishment, but they do have a separate food preparation area for the halal dishes.
Address: Kansai International Airport, Izumisano, Osaka, 549-0001 Japan
Hours: 9am – 10.30pm
Near JR Osaka station
For Muslim travellers who are arriving from other Japanese cities via the Shinkansen, you'll probably find yourself at the JR Osaka station. This bustling area is filled with various shopping malls such as Hankyu department store and Grand Front Osaka. Alternatively, if Osaka is your base before travelling out, there are plenty of hotels nearby. You could easily make day trips to Kyoto or Hiroshima conveniently.
3. Pyramids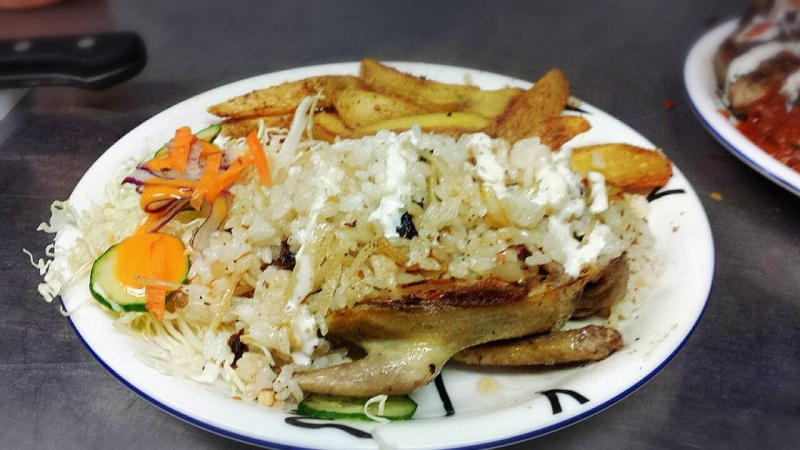 If you ever happen to be sick of sushi and ramen, then you should definitely give Pyramids a try. This Egyptian halal restaurant will make you feel like you're in Egypt. It serves up authentic Middle Eastern cuisine such as the popular Chicken Kebab Sandwich. You can expect juicy and tender chicken coupled with fresh vegetables and rolled together in pita bread.
Address: 6 Chome-8-1 Nakatsu, Kita Ward, Osaka, 531-0071, Japan
Hours: Wednesday – Saturday, 6pm – 10pm; Sunday, 12pm – 3pm & 6pm – 1pm
4. Ukihashi
Perched on the 19th floor of the Hotel Granvia Osaka, this halal restaurants gives you a stunning panoramic view of Osaka. Equipped with private dining rooms, Ukihashi provides nothing short of the best for its Muslim diners. Their menu features a plethora of Japanese dishes based on seasonal ingredients. Please make reservations at least four days in advance for the halal menu.
#HZtip: This restaurant is temporarily closed, but is expected to reopen in August 2019.
Address: Hotel Granvia Osaka, 3 Chome-1-1 Umeda, Kita Ward, Osaka, 530-0001, Japan
Hours: Weekdays, 11am – 3pm & 5pm-10pm; Weekends, 11am – 3.30pm & 5pm – 10pm
5. Malaysia Boleh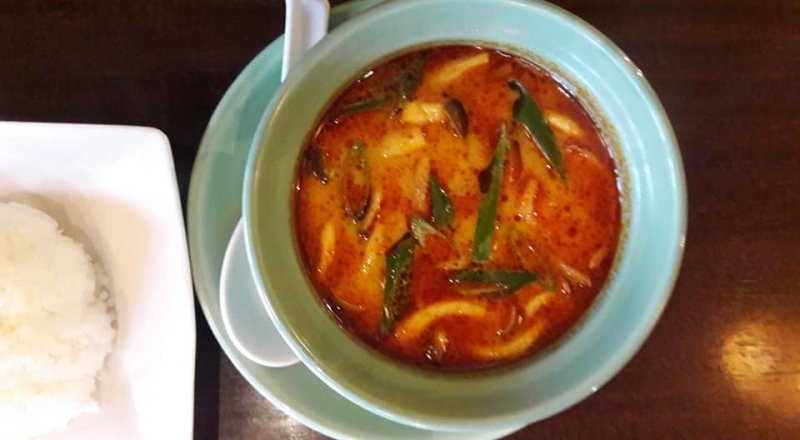 You need to come to Malaysia Boleh for authentic Malaysian dishes such as Mee Goreng and Nasi Lemak. For Muslim travellers who are on the budget, do check out their lunch set. Your meal would include a soup, salad, main dish and even dessert. Please note that this restaurant also serves alcohol, so please dine at your own discretion.
Address: 1 Chome-4-20 Oyodominami, Kita Ward, Osaka, 531-0075, Japan
Hours: Wednesday – Monday, 11.30am – 2.30pm & 5.30pm – 11pm
Dōtonbori
Dotonbori has sealed its position as the most popular tourist area in Osaka. You could stroll along the Dōtonbori canal, which runs from Dōtonboribashi Bridge to Nipponbashi Bridge in the Namba district. Be sure to spot the iconic running Gilco man sign amongst the many glitzy signboards around. Besides the rows of street food stalls, you should explore the energetic arcade of shops. Otherwise, get your souvenir shopping done at Ichibiri-an.
6. Muqam Halal Uyghur Restaurant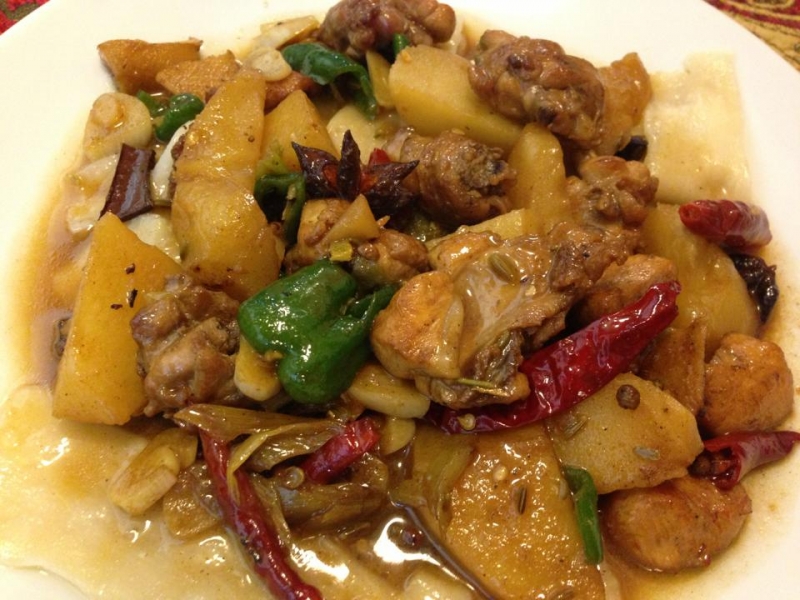 If you're wondering what Uighur cuisine is, it's actually from Xinjiang, China and includes a mixture of rice and meat dishes. Muqam also serves a mixture of other cuisines. So, Muslim travellers can expect kebabs, Japanese ramen and dumplings in their menu.
Address: 2 Chome-2-8 Dotonbori, Chuo Ward, Osaka, 542-0071, Japan
Hours: 11.30am – 11.30pm
7. Tsuki no Odori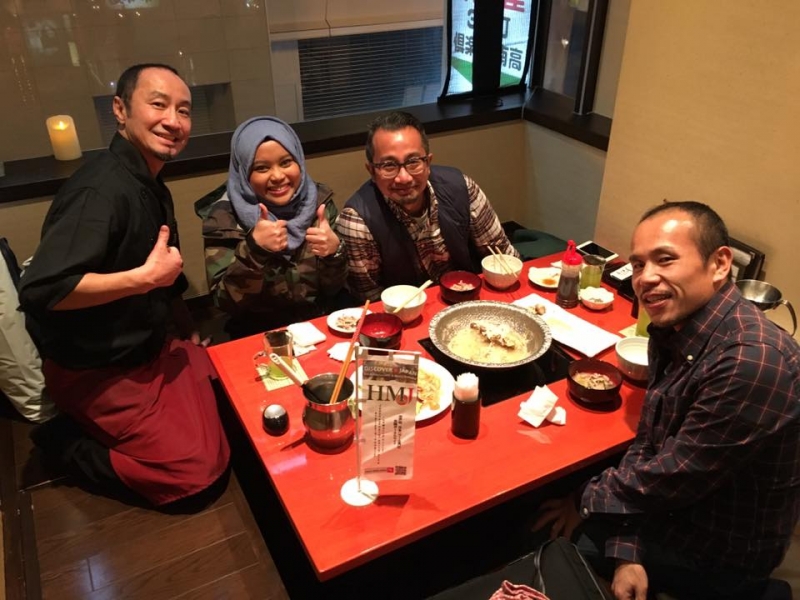 Tsuki no Odori is a halal yakitori restaurant, known for its delectable chicken dishes. Popular among Muslim tourists and locals alike, this Japanese restaurant serves up a range of popular and authentic dishes such as chicken karage, chicken steak and chicken skewers. But you definitely have to try the grilled rice ball, which is rice cooked over charcoal. Trust us, you've never tasted anything like this before!
#HZtip: From 21 May 2019 onwards, Tsuki no Odori will move to Kujo-Minami, Nishi-Ku.
Address: Japan, 〒542-0071 Osaka, Chuo Ward, 1, 道頓堀1-1-11 24Kビル2F
Hours: Daily, 4pm – 12am
8. Nobanno Namba Osaka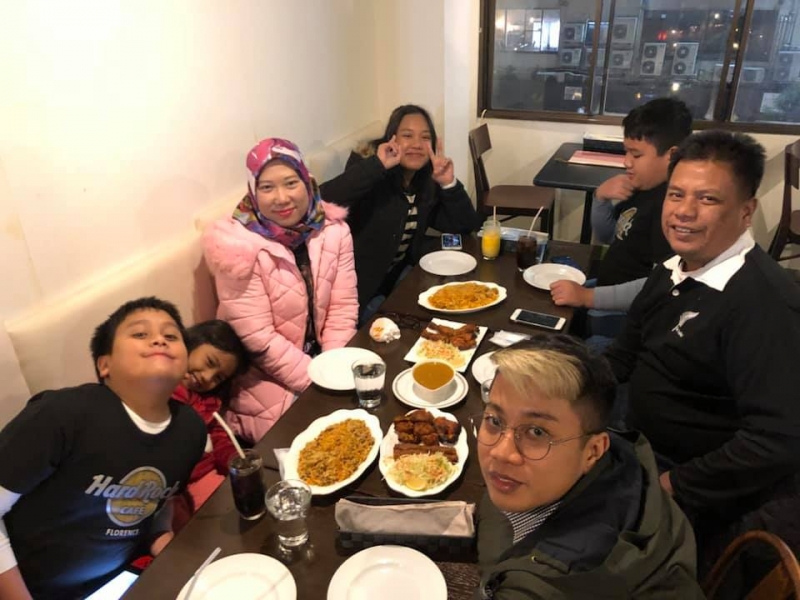 Their fully halal menu includes a mix of Indian dishes. Be sure to get your fair share of various flavours of naan or curries available. You should wash it all down with a glass of refreshing Mango Lassi. Plus, the generous servings are perfect for sharing, especially if you're travelling on a budget.
Address:  2F 11 1 1 Dotonbori, 1, Chuo Ward, Osaka, 542-0071, Japan
Hours: Daily, 10.30pm – 3pm & 5pm – 10.30pm
Also read: Halal Food in Tokyo: 20 Places to Visit When You're Hungry
Near Shinsaibashi station
Muslim shopaholics, Shinsaibashi is where you would want to be when in Osaka. As home to the popular shopping district, Shinsaibashi boasts countless stores to meet the needs of every shopper. You'll be able to spot Daimaru, a popular department store chain. The Shinsaibashisuji shopping arcade runs from Dotonbori to Nagahori Dori Street. This shopping arcade is perfect for your wet weather plans due to its sheltered structure, and it also houses plenty of familiar big name brands.
9. 3 te' cafe'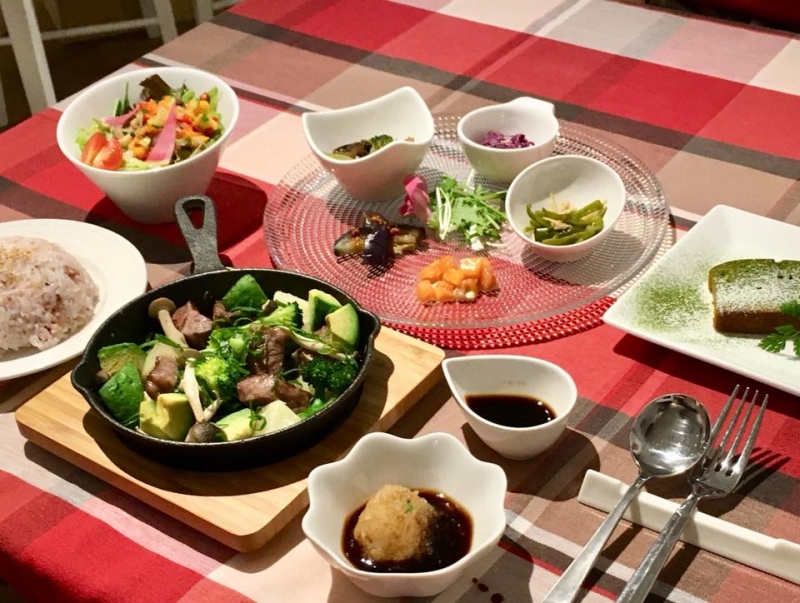 Are you ready for the ultimate Japanese dining experience? Get ready to savour tasty and authentic Japanese Kobe beef! The halal tender beef will simply melt in your mouth. For only 13,000 ¥, Muslim diners can enjoy an affordable full course meal that includes appetisers, a main dish and dessert. To add on to your Japanese experience, be sure to opt for the kimono experience.
Address: 1 Chome-10-17 Nishishinsaibashi, Chuo Ward, Osaka, 542-0086, Japan
Hours: Monday, 6pm – 9pm; Tuesday – Sunday, 11.30am – 3pm & 6pm – 9pm
10. Naritaya Ramen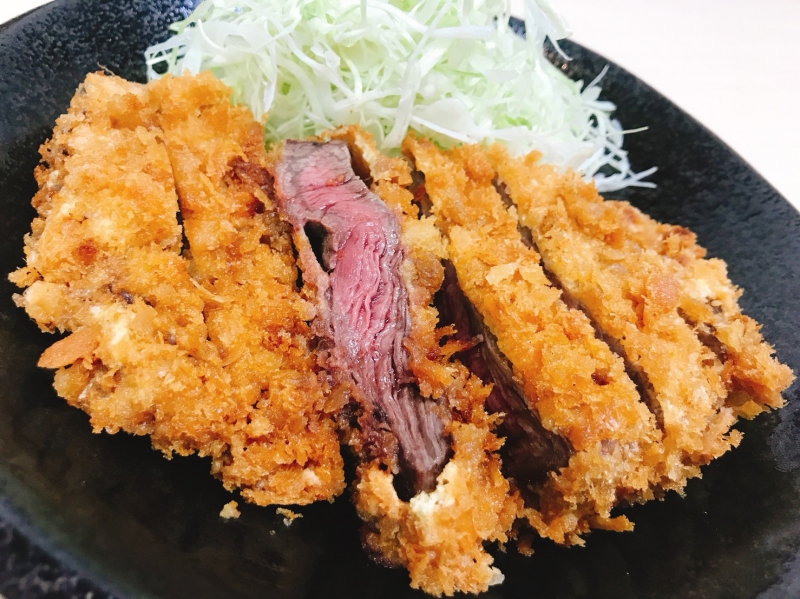 This halal Japanese restaurant is so popular in Tokyo that they decided to open another branch in Osaka. The ramen and maze-soba are served with homemade noodles and Naritaya's original sauce and dashi. But the true stars of the menu is the halal Wagyu dishes. Whether it's the halal Wagyu Yakiniku bowl, halal Wagyu katsu or halal Wagyu Curry with rice, Muslim diners are definitely in for a treat.
#HZtip: They provide prayer facilities for Muslims to use.
Address: 1 Chome-7-23 Higashishinsaibashi, Chuo Ward, Osaka, 542-0083, Japan
Hours: Weekdays, 11am – 3pm & 5pm-10pm; Weekends, 12pm – 10pm
11. Ali's Kitchen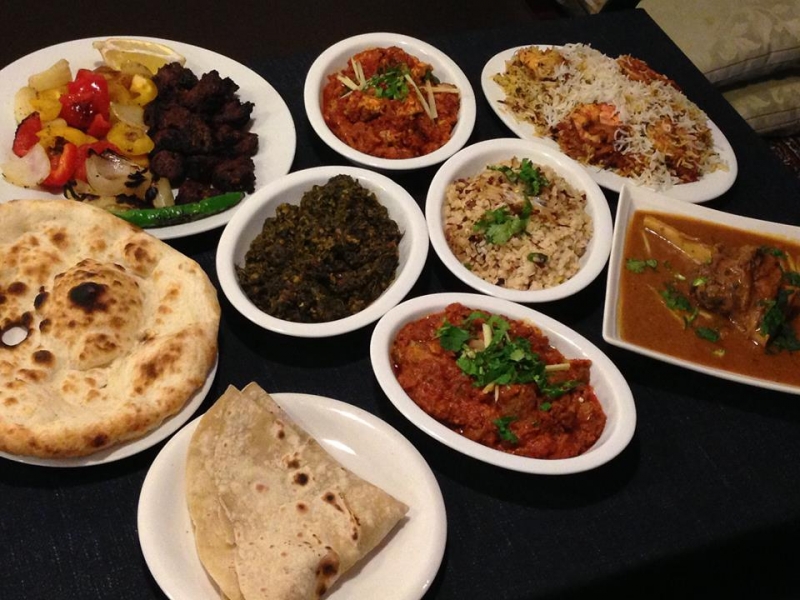 Looking for a different halal and spicier culinary experience in Osaka? Ali's Kitchen cooks up a variety of Pakistani and Middle Eastern dishes. From briyani to kebabs, you'll have a tough time trying to decide. Their hearty servings will definitely make it worth your while.
Address: 1 Chome-10-12 Shinsaibashisuji, Chuo Ward, Osaka, 542-0085, Japan
Hours: Daily, 11am – 3pm & 5pm – 11pm
12. Cafe Bintang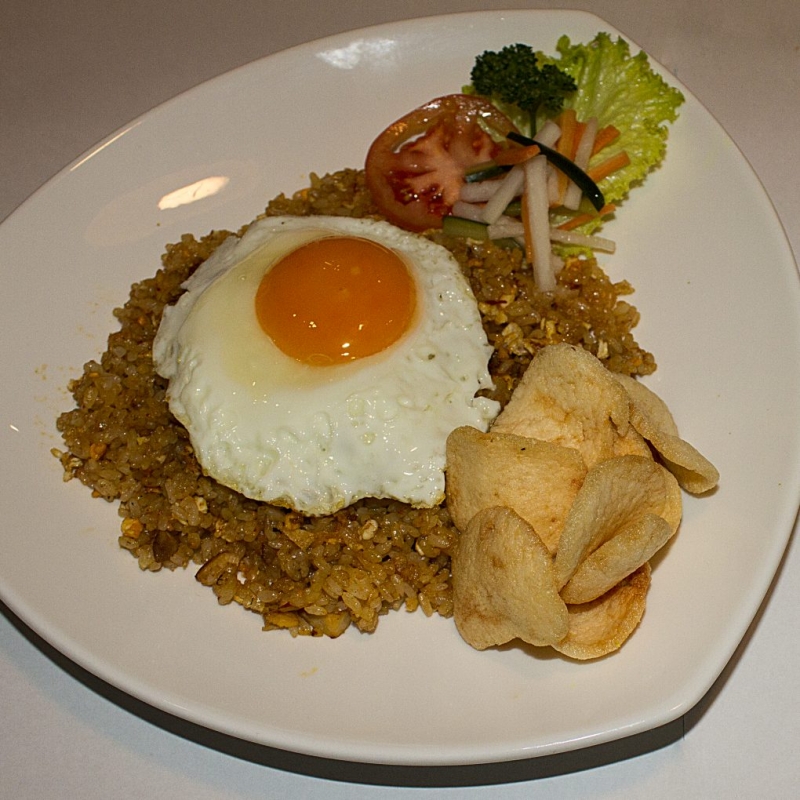 Cafe Bintang offers an eclectic mix of Indonesian or more specifically Balinese dishes such as various kinds of satay and soup dishes. This modest restaurant promises Muslim diners affordable prices, perfect for those on a budget. Do wash down your hearty meal with a mocktail or an assortment of juices.
#HZtip: Muslims can perform your prayers at the prayer facilities provided.
Address: Japan, 〒542-0083 Osaka, Chuo Ward, Higashishinsaibashi, 1 Chome−19−19 ケイティーズ心斎橋
Hours: Daily, 12pm – 11pm
13. Hafez Restaurant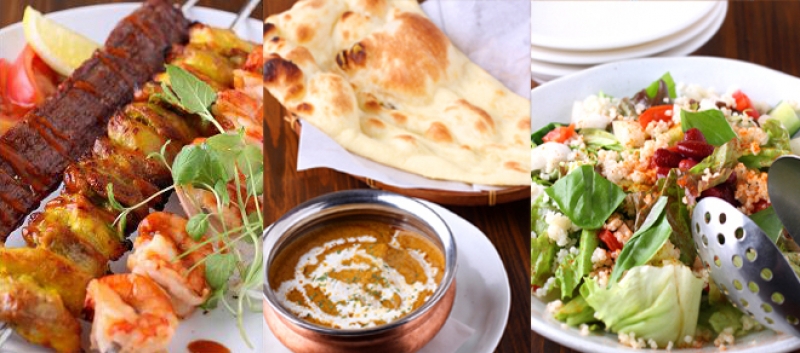 Immerse yourself in the Persian culture when you dine at Hafez Restaurant. Although the menu is focused on Persian dishes, they also serve a myriad of Middle Eastern, Indian and Turkish food. Muslim diners can expect kebabs, naan, soups, stews and many more.
Address: 1 Chome-2-14 Kitahorie, Nishi Ward, Osaka, 550-0014, Japan
Hours: Wednesday – Monday, 11am – 3pm & 5pm – 10.30pm; Tuesday, 5pm – 10.30pm
Near Namba City
Namba City is a massive shopping centre with over 300 retail shops and restaurants. It is conveniently located within Namba station. Alternatively, you could also hit the luxury department store of Takashimaya. There are also plenty of sightseeing spots around like the Kuromon Ichiba Market, Namba Yasaka Shrine and Amerikamura.
14. Ramen Honolu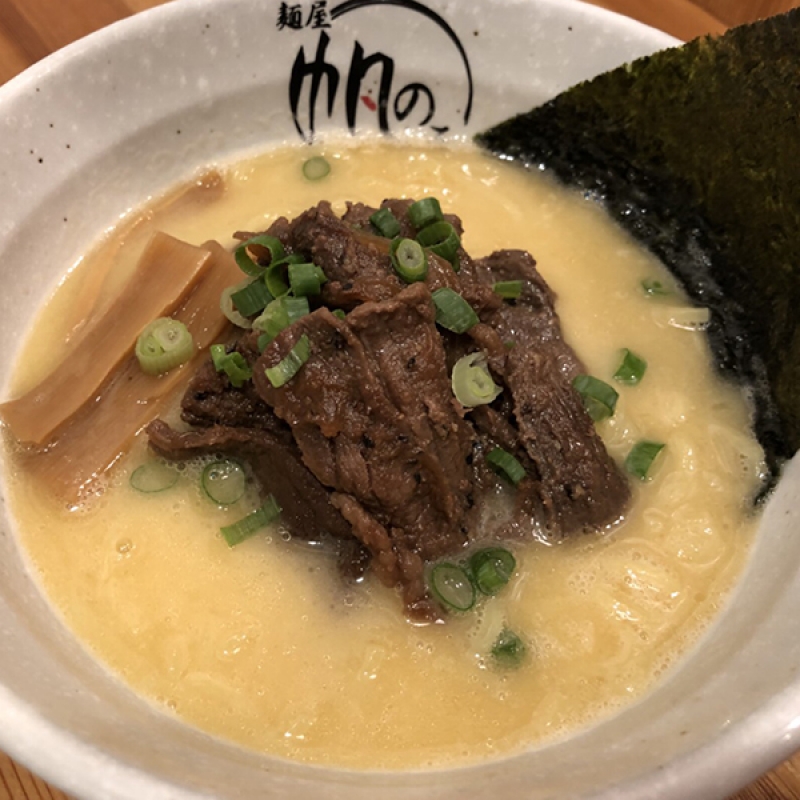 With a choice of either salt-based or soy-based broth, Muslim diners will have over six different types of ramen to sample. You could also choose the three distinct levels of spiciness. If you're planning to dine at night, be sure to grab yourself some Nikko-ken dumplings.
Address: 2 Chome-5-27 Motomachi, Naniwa Ward, Osaka, 556-0016, Japan
Hours: Daily,11.30pm – 2.30pm & 5.30pm – 9.30pm
15. Vitti Halal Cafe Osaka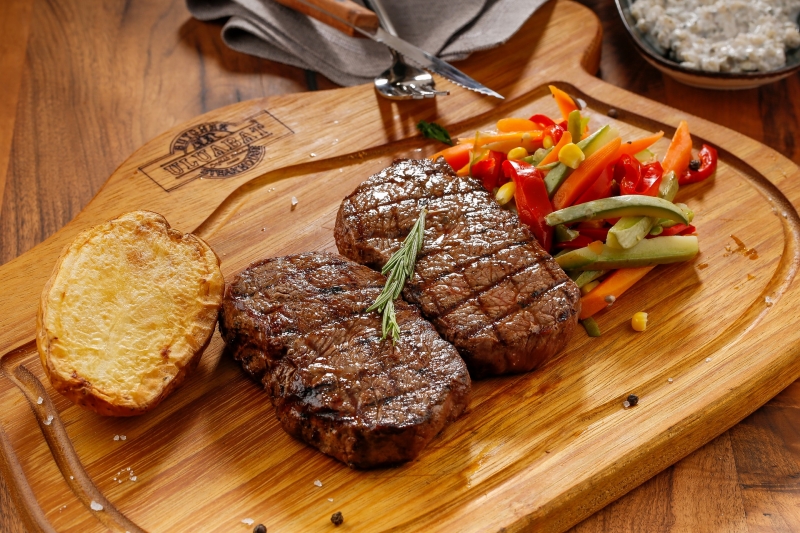 Not sure what you want to have for lunch or dinner? You should definitely head down to Vitti Halal Restaurant. Their extensive menu includes Japanese, Western, Middle Eastern, Mediterranean cuisines. But of course, Muslim travellers have to savour their specials, which are the wagyu and yakiniku. The meat will simply melt in your mouth!
Address:  元町3丁目4−1, 大阪, Naniwa Ward, Osaka, 556-0016, Japan
Hours: Daily, 8am – 11.30pm, Closed on Fridays
16. Ayam-ya Namba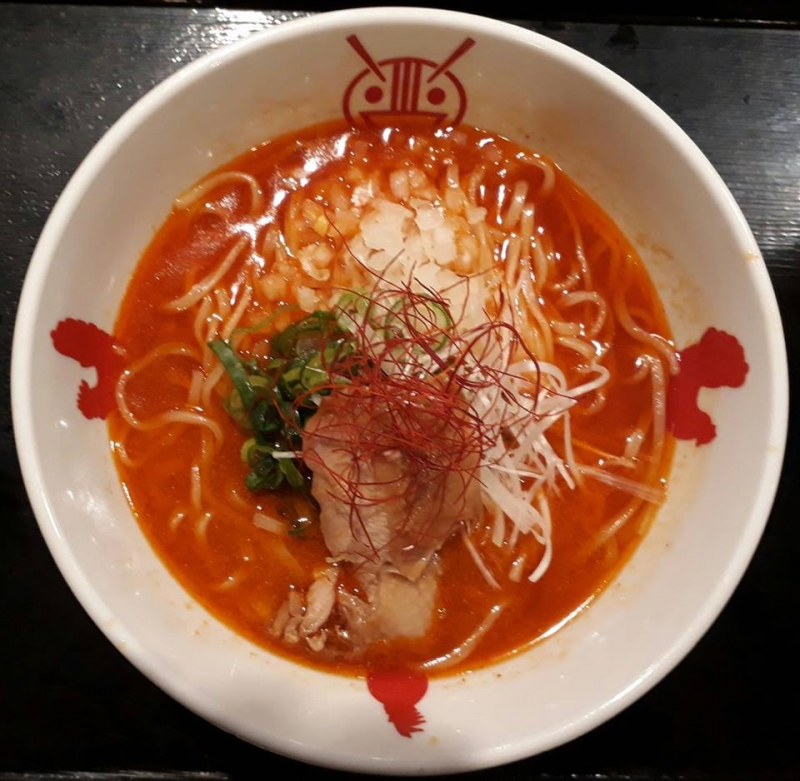 Best known for their ramen, Ayam-ya boasts deliciously rich broth complemented by the chewy noodles. You can choose to have either soy-based or salt-based soup and don't be afraid to up your spice game with their spicy sauce. Besides ramen, Muslim travellers should enjoy their rice bowls!
#HZtip: They provide facilities for Muslim guests who wish to perform their prayers.
Address: 1 Chome-10-7 Nipponbashihigashi, Naniwa Ward, Osaka, 556-0006, Japan
Hours: Wednesday – Monday, 11.30am – 2.30pm & 6.30pm – 9.30pm; Tuesday 6.30pm – 9.30pm
Near Nodahanshin station
Though there are plenty of shopping malls such as Mochikichi and Docomo, Muslim travellers could also experience plenty of Japanese culture in this district. There are countless shrines and temples for you to explore. Or take part in the MariCAR Osaka tour, where you'll be able to take a street tour of Osaka in a Mario go-kart.
17. Matsuri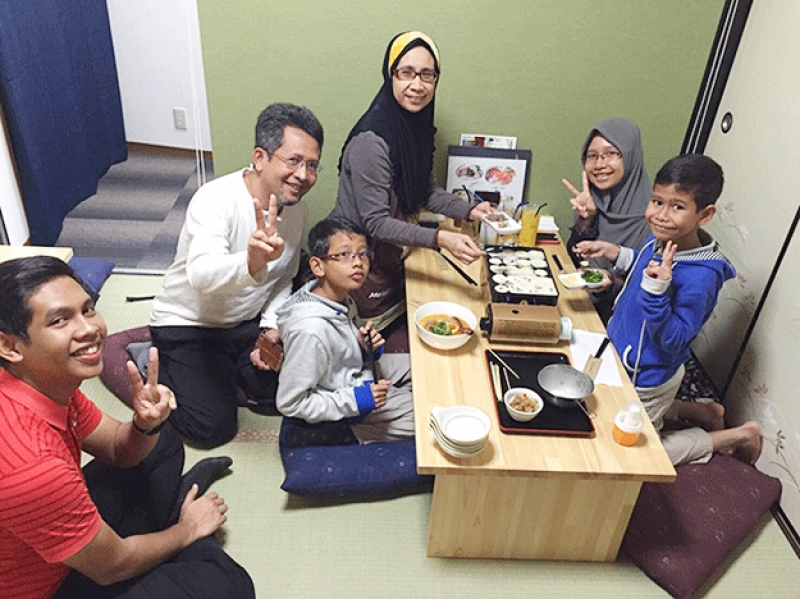 Muslim travellers, you cannot miss out on this halal restaurant when you're in Osaka. They serve up some delicious authentic Japanese dishes such as yakisoba and okonomiyaki. Not only do they serve a variety of dishes for you to choose from, but you can even make your own takoyaki here!
Address: 3 Chome-27-17 Yoshino, Fukushima Ward, Osaka, 553-0006, Japan
Hours: Daily, 11am – 2pm & 5pm – 11pm
Also read: Explore Japan on a Budget: Halal Food, Transport & Accommodation
Whether you're dreaming of the hanami season or strolling around Osaka Castle, Osaka has plenty of exciting experiences awaiting you. Since we've got all your halal food needs are covered, all you have to do is book those plane tickets.