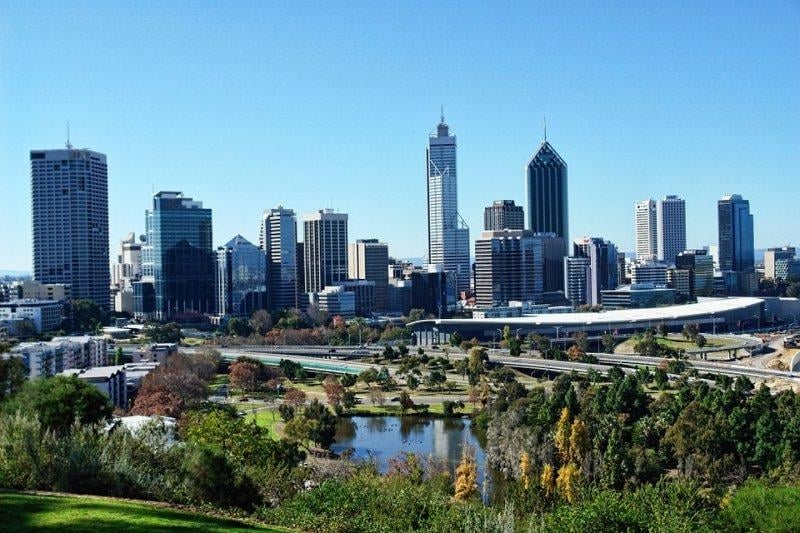 Everybody knows that enjoying delicious food is an important part when travelling. Finding halal food in Perth is actually very easy, and in fact, you will be able to find a wide variety of cuisine here, be it traditional or fusion!

To help you with planning your trip, we've compiled a list of eateries that you should have on your itinerary. With a full tummy, you can then go on an amazing adventure in one of the liveliest cities in the world.
#HZTip: If you're planning to cook your own meals in Perth, do take note of the list of prohibited items and food. Australia is quite particular about what you can or cannot bring into the country.
1. Lord of the Fries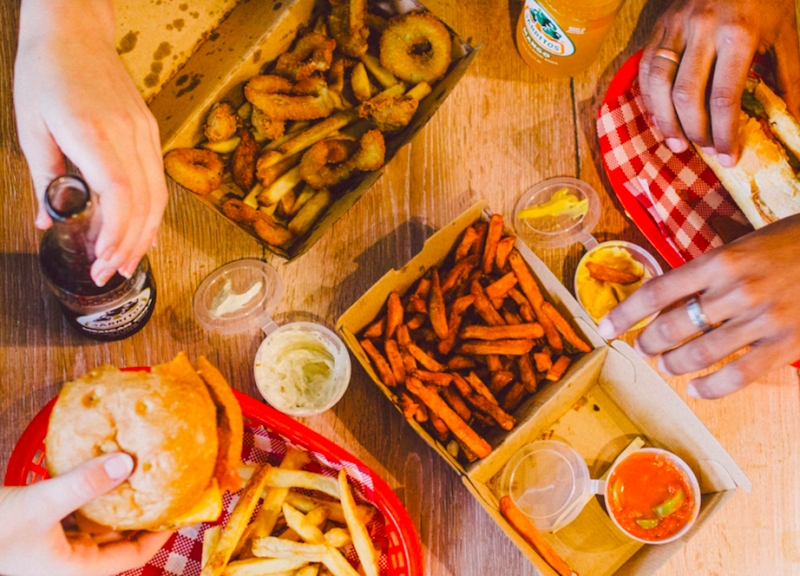 Starting off as a humble mobile van in 2004, Lord of the Fries today has travelled around the country serving mouth-watering fries! Their menu has also expanded, from burgers, hotdogs, nuggets, and as their name suggests, fries.

LOTF is completely vegan, as well as kosher, halal and free of preservatives! For a filling meal, get their Halal Snack Pack, often called HSP. Vegetarian beef strips, cheese and delectable sauces on top of piping hot fries, you are surely in for a treat! Their sweet potato fries are also delicious – I can vouch for that!
Address: 110 William St, Perth WA 6000, Australia
Opening hours: Mon-Tue: 9am-11pm, Wed-Thurs: 9am-12am, Fri: 9am-2.30am, Sat: 9am-3am, Sun: 10am-11pm
2. Charcoal Chicken Express Dianella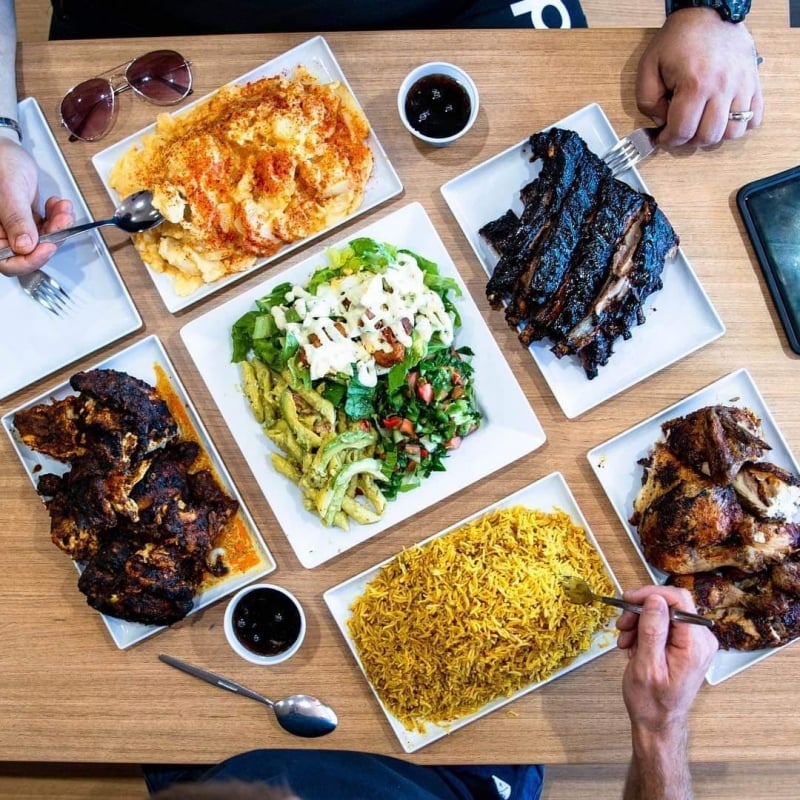 One of the most amazing things about Australia is the amazing melting pot of cultures reflected in the local cuisine. You can even try Portuguese-styled barbequed chicken here! If you're not much of a chicken lover, then get their delectable lamb ribs specially prepared and cooked atop charcoal.
It comes with plenty of side dishes such as baked cream potato, chips and gravy, or salad. Even if you are in a rush, they have ready-to-go meals, from burgers to kebabs so you will have time to see more of the city!
Address: Dianella Plaza Alexander Dr &, Grand Promenade, Dianella WA 6059, Australia
Opening hours: Daily: 10.30am-9pm, closed on Sundays
3. Chee Tayeb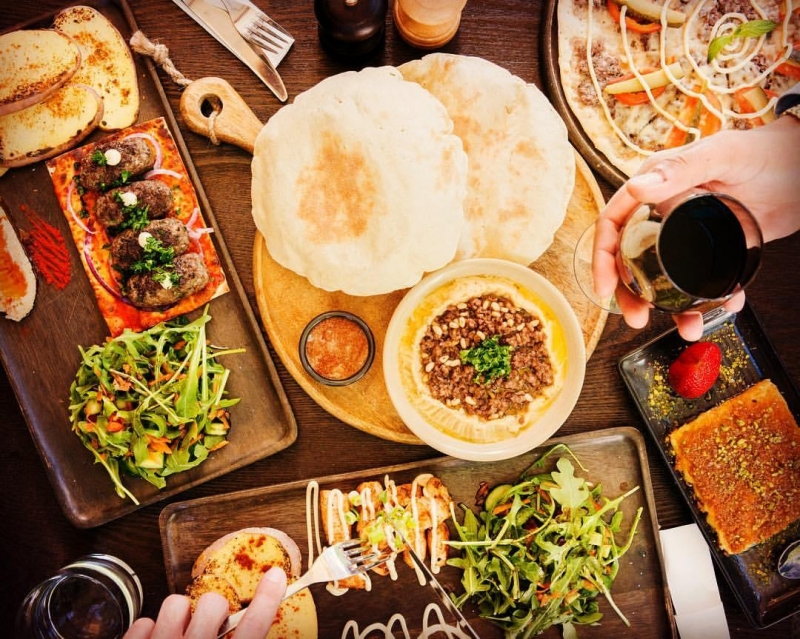 Chee Tayeb is a family-owned restaurant serving authentic modern Lebanese cuisine. Located in Murray Street right in Perth's city centre, this cosy eatery also has a nice ambience true to Lebanese culture. With generous portions and reasonable prices, you don't have to worry about burning a hole in your pocket.

Indulge in juicy platters of shawarma, Lebanese-style pizzas and their hummus. During the daytime, enjoy a cup of Lebanese coffee too! End the whole meal with kanafeh, their authentic Lebanese dessert.
Address: 353 Murray St, Perth WA 6000, Australia
Opening hours: Mon-Thurs: 10am – 9pm, Fri-Sat: 10am-10pm, Sun:10am-4.30pm
4. Fluffy Lamb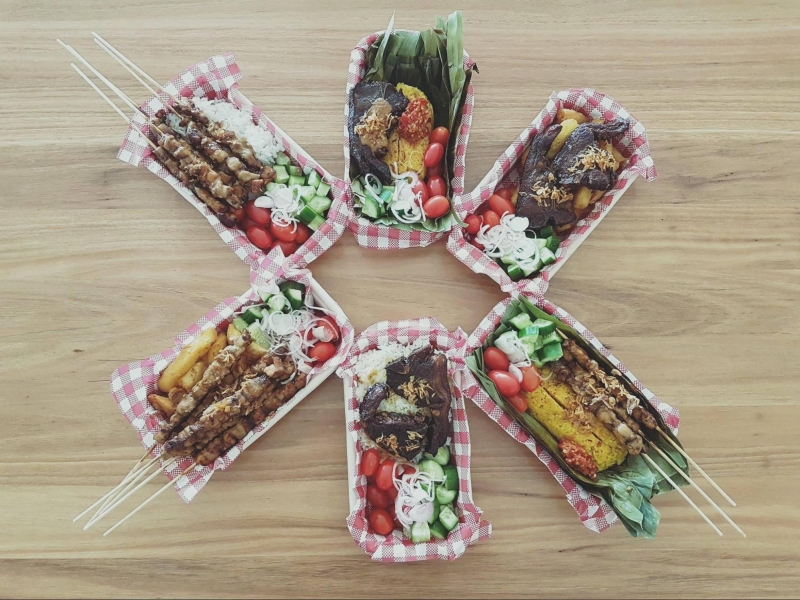 Here's another place to get some Indonesian food! This stall is also special, with modern twists to your favourite traditional dishes. Imagine having halal Kangaroo Rump Steak Satay. Yes, you heard it right, kangaroo meat!

If you prefer more traditional dishes, go for the rendang, grilled lamb and lamb satays. Thinly-sliced lamb rump is marinated overnight with their special sauce and then sizzled over charcoal. Finish off your meal with their refreshing iced tea!
Address: Shop Y122, Fremantle Market, Corner Parry Street and William Street, Fremantle WA 6160, Australia
Opening hours: Fri: 8am-8pm, Sat-Sun: 8am-6pm, Closed on other days
5. Istanbul Turkish Restaurant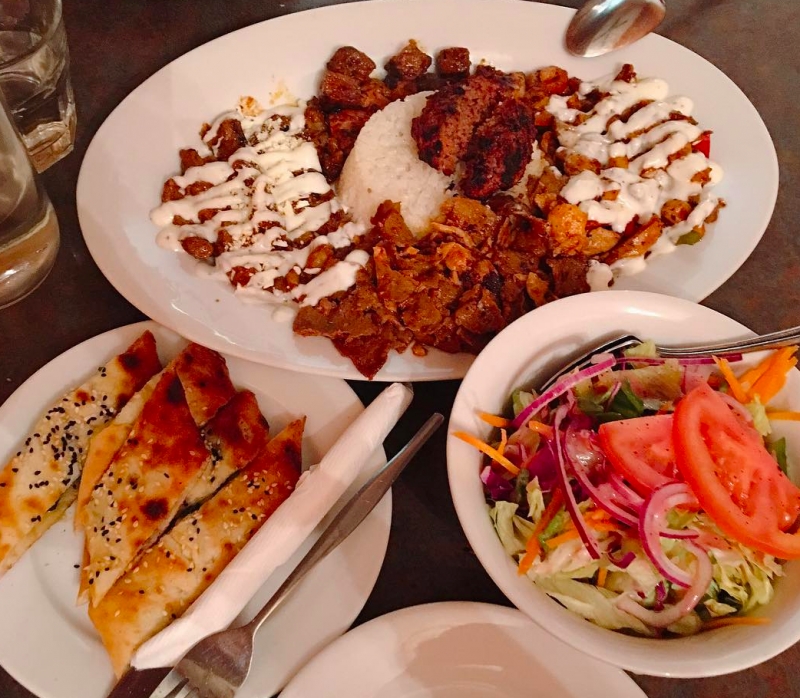 For halal snacks and food, kebabs are definitely on the list! Located just off Fremantle's café strip, this eatery has delicious Turkish cuisine from their famous Iskander kebab, doners, kofte and an extensive selection of traditional pide.

Their generous serving of meats is perfect to fuel for an entire day of exploring Freo (Fremantle)! For sweets to complete your meal, don't forget to try their Turkish delight and baklava as well. 
Address: 19B Essex St, Fremantle WA 6160, Australia
Opening hours: Tue: 6pm-9pm, Wed-Sun: 11am-2pm, 5pm-9.30pm, Closed on Mondays 
6. PappaRich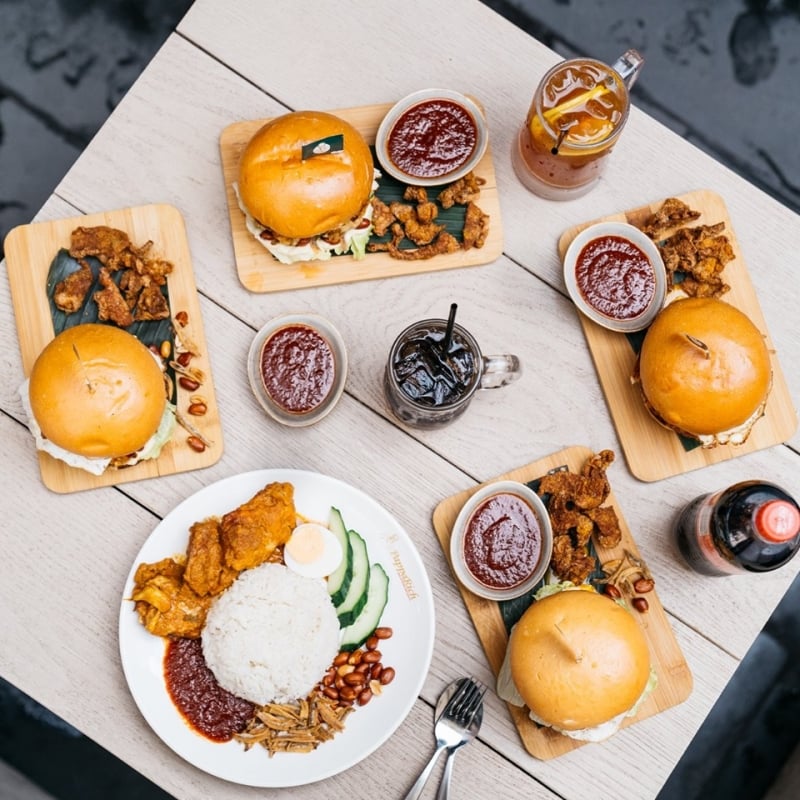 Missing a taste of home? For your fix of authentic, delicious halal Malaysian delicacies, PappaRich is the place to go! With at least 70 outlets around the world, the brand is already synonymous with bringing the best local cuisine with a homely ambience – perfect for a cosy get together with your family and pals after a day of exploring the city. Some of the highly recommended dishes here are their satay and mee goreng!
Address: 101 James St, Northbridge WA 6003, Australia
Opening hours: Fri-Sat: 11am-10pm, Sun-Thurs: 11am-9pm
7. Kailis' Fish Market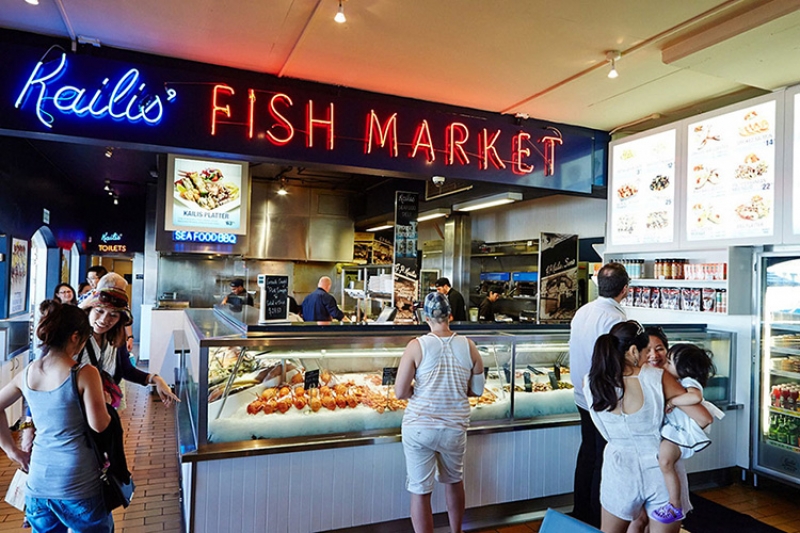 Unwind and enjoy good seafood at one of the most famous fish and chips joints in Perth – Kailis Fish Market. Located on the waterfront in the harbour, this Muslim-friendly eatery offers some of the freshest local seafood and award-winning fish and chips since 1982.

Take your pick from fresh fish, lobster, mussels, oysters and much more! Otherwise, you could get their famous BBQ Seafood Platter. This is the ultimate seafood experience that you should not miss!
Address: 46 Mews Rd, Fremantle WA 6160, Australia
Opening hours: Mon-Sun: 10am-8pm
8. Corica Pastries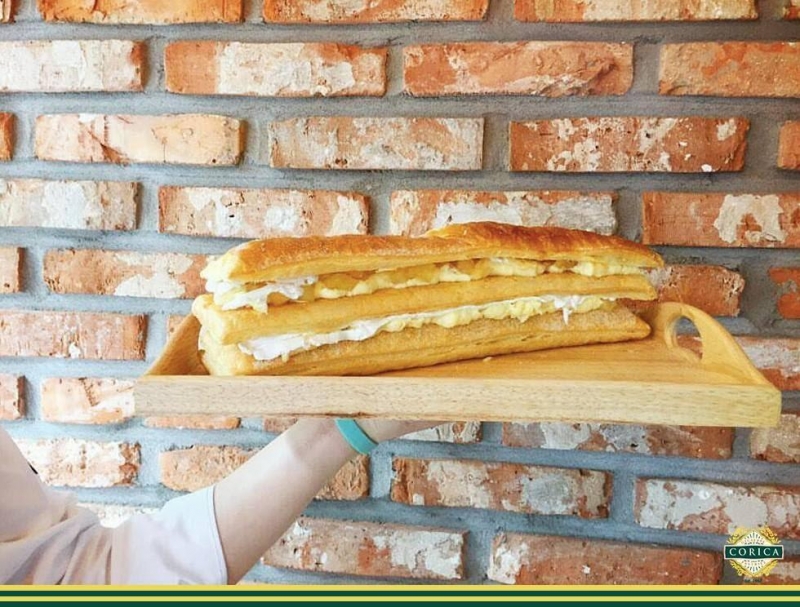 If you are craving for some apple strudel, you will be surprised to know that there is a famous halal apple strudel eatery right here in Perth. It is so popular that customers actually call beforehand to book their strudels as they sell off pretty quickly.

Specialising in strudels, custards and pastries, it is located in Northbridge and you can even take the free Cat bus from the city to get your fix of sweet treats. Imagine indulging in creamy vanilla custard that will seep out the delicious choux pastry. We are sure that you will buy back some to bring home!
Address: 106 Aberdeen St, Northbridge WA 6003, Australia
Opening hours: Mon- Fri: 8am-5.30pm, Sat: 8am-12.30pm, Closed on Sundays

As you explore Western Australia's fun-filled capital, take time to appreciate the local cuisine and halal eats. You won't just have to limit yourself to vegetarian options here. From delicious pastries, fresh seafood and hearty Middle Eastern fare, you will really enjoy feasting in Perth.
Also read: Muslim-Friendly Restaurants in Melbourne: 15 Places to Visit When You're Hungry