Fathers' Day is just around the corner (16th June if you are frantically looking for a calendar)! Even though this special day is less frenetic than Mothers' Day, that shouldn't diminish the value of celebrating dads and their timeless sacrifices.

We understand that getting a gift for your dad might prove to be a challenge. He might have every tool in the shed, just bought a new barbecue grill and probably has enough cologne to swim in.
Also, you might wish to steer away from getting conventional gifts such as belts, wallets and shirts. This list of ideas might inspire you instead to gift a little something different this time. Go off-the-beaten-track and surprise your dad this Fathers' Day!

1. Arabic-Dial Watch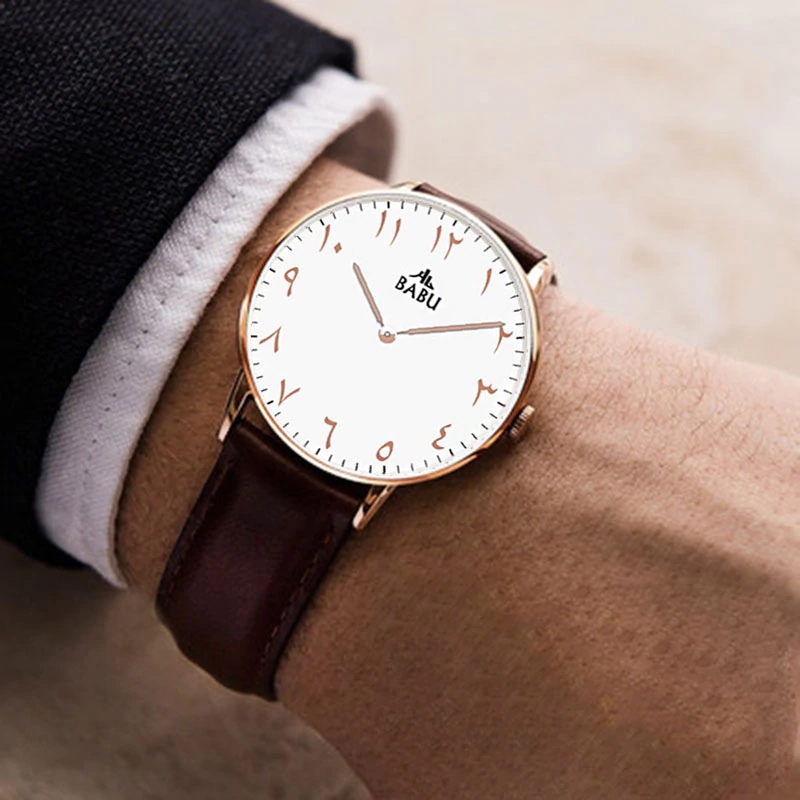 Whenever you get a gift for someone, it's always best to think along the lines of something functional and practical so you can't go wrong with a watch. This Arabic-dial watch, however, is incredibly unique as it bears Arabic numerals instead.
The leather strap, minimalist style and classy frame also accentuate the suitability of this watch for men. Some brands even go the extra mile by allowing the watch to be customised according to your preferences. You might even be able to engrave a name or short message on it.
2. Islamic Books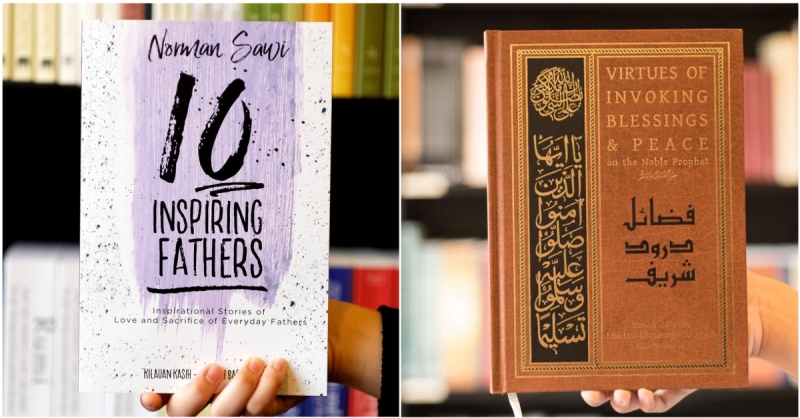 If your dad is more of a bookworm or enjoys the company of a good book to occupy his leisure time, Islamic books prove to be a fantastic gift. There are a couple of book stores in Singapore that specialise in this genre of books such as Wardah Books and Salaam Media International.
Choose from an extensive range from lighter, more inspirational reads to books that delve deeper into religion and philosophy. Nothing beats the experience of reading an insightful hardcover book, full of information and life lessons.
3. Jubah (Long Outergarment)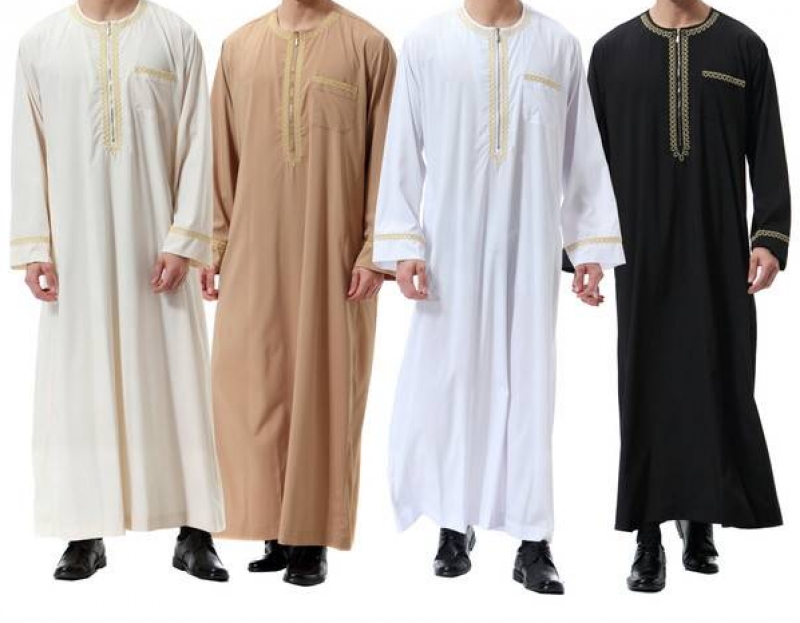 In line with the notion of getting a practical gift, opt for these stylish Jubahs that your dad can don. Whether it's for a family gathering, Friday prayers, wedding affairs or even a religious seminar, Jubahs are versatile and so comfortable to be worn.
They also usually come in a multitude of colours which you can choose from. Just make sure you get the size right and if you're unsure, always go with the bigger (read: safer) size.
4. Portable Prayer Mats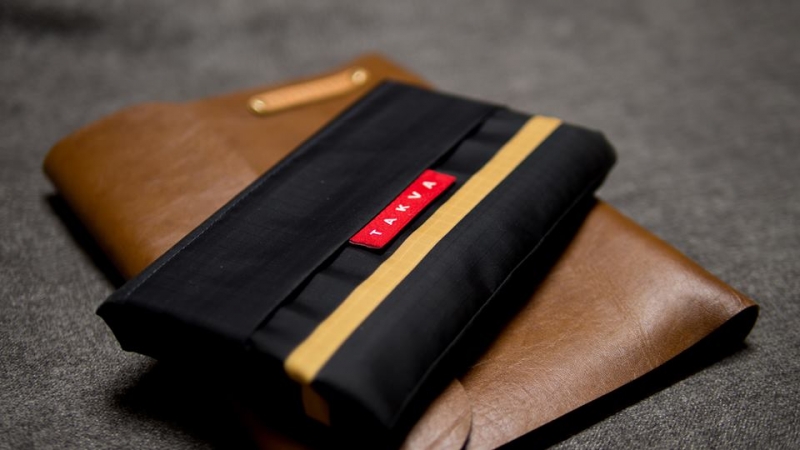 This gift idea is certainly useful especially for those dads that are always on-the-go and travelling. Portable prayer mats are nifty and TAKVA offers the "Pocket Sejadah" at affordable prices. Made of light, durable and waterproof material exclusively in Japan, the Pocket Sejadah folds comfortably into its attached side pocket.
At 10 by 18cm, it is even smaller than your regular A5 notebook! Choose from several designs, all inspired by Islamic design and geometry. Give your dad the gift of comfort.
5. Attars (Alcohol-Free Perfume)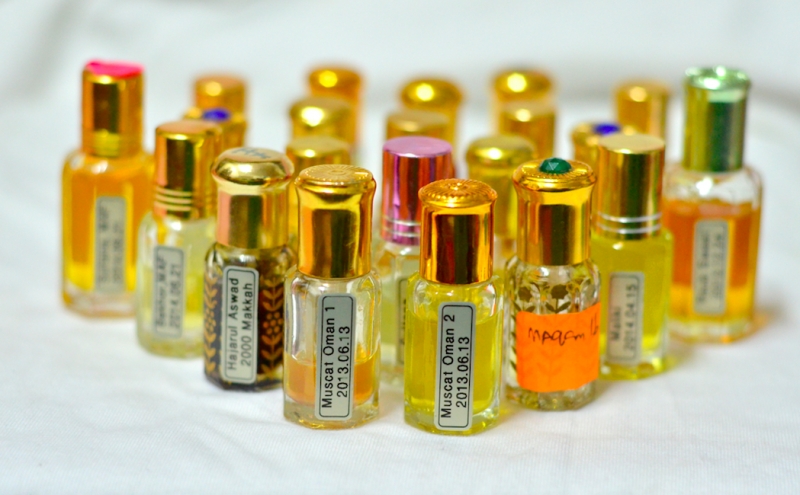 Forget perfumes and colognes, attars are worthy of being a meaningful gift. Not only do they smell incredible, but they are also packaged in elaborate glass bottles. Conventional fragrances contain alcohol and evaporate quickly. However, attars are concentrated perfume oil that can last for a day or even two because they do not contain alcohol.
Fun Fact: They are so intense that a tiny bottle can last a person several months! If you're too spoilt for choice from the range of fragrances, opt for those with full-bodied notes of spices, wood, and oud.

With any of these gift choices, you'll definitely leave your dad pleasantly surprised. As practical and functional items, the amount that you spend will be well worth it. Go on and take him for a well-deserved steak feast too, nothing makes a man happier than good food!
Also read: Muslim Barbershops in Singapore For The Gentleman