"Where do you always go for yoga?"

"How was your Piloxing class last night"

"I have a free pass for Zumba later, do you want to join me?"

Ladies, I think it's safe to say that we're no strangers to questions like these. The rise of female-only gyms makes it easier for females to work out without drawing weird stares from buff males (who hog the stations for hours). Everyone should have the right and privilege to work out in an environment where they feel most comfortable.
There is one tiny concern about female-only gyms and fitness classes though. Some of these classes involve male fitness instructors and trainers which might not sit well for those wearing the hijab. Hence, we've sussed out three hijab-friendly fitness jaunts where you can feel at complete ease while burning all those calories! 
1. Her Tribe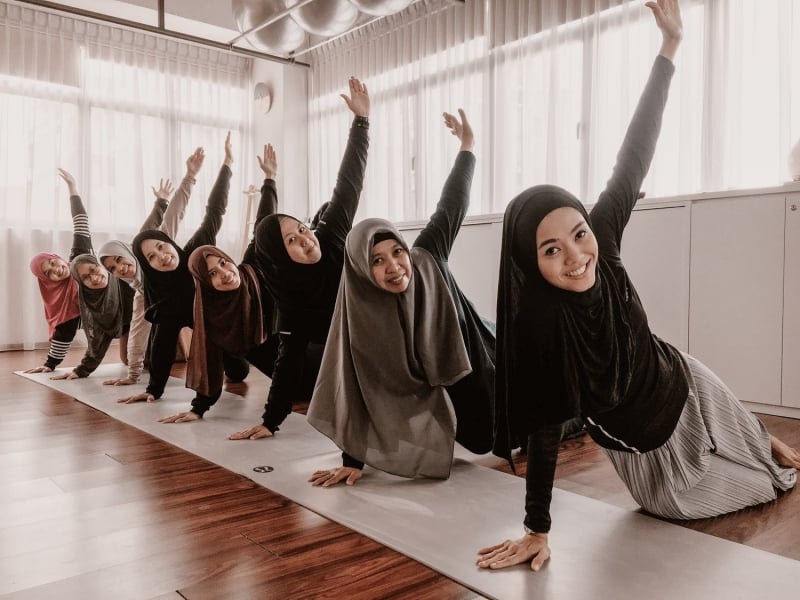 Her Tribe was founded back in 2013 by Nura Ahmad, a colon cancer survivor. After conducting holistic wellness classes in the heartlands, Her Tribe finally found a home in a comfortable wellness space in [email protected] Opt to partake in their signature Yoga & Cardio wellness classes.
Whether you take it up a notch with Piloxing (a mix of Pilates, boxing and dancing) and Cardio Blast or decide to go for something slow like Aroma Flow, these classes will definitely leave you feeling invigorated.

Address: [email protected], 116 Changi Road, #02-08 S(419718)
Contact No: +65 8751 2157

2. The Eaqlia Studio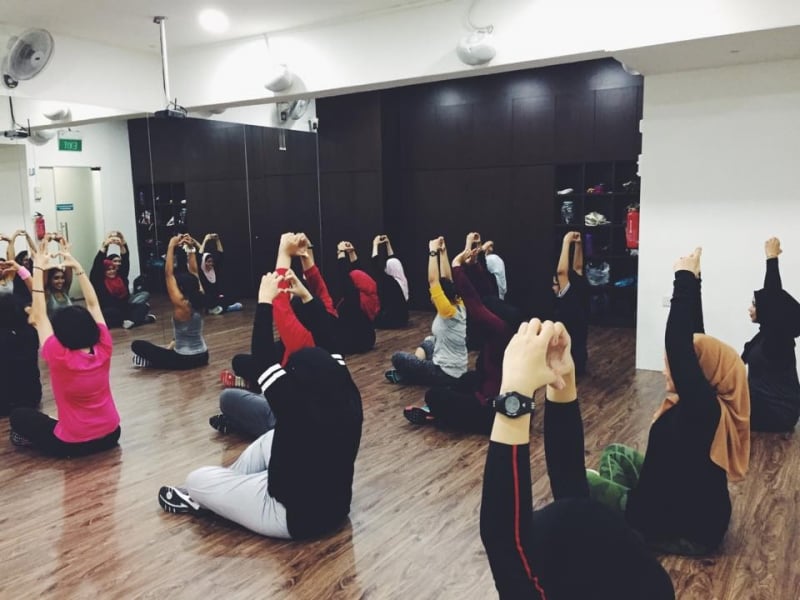 The Eaqlia Studio is a Muslim-friendly fitness studio with branches in Yishun and Eunos. You can expect to find all sorts of classes (of varying intensities) from yoga to Zumba and even abs-training! Prices are not exorbitant here and you can upkeep an active lifestyle without burning a giant hole in your pocket.

The whole concept behind The Eaqlia Studio is to encourage physical activity, improve eating habits and reduce stress through a myriad of fun and heart-pumping workout routines. Some interesting ones to note include Core n More, Salsation and Boxfit! Meet other like-minded ladies that will motivate you as you burn those calories.
Address: Blk 102 Yishun Ave 5, #04-119 S(760102)
Contact No: +65 9859 4720
3. Nawal Haddad Fitness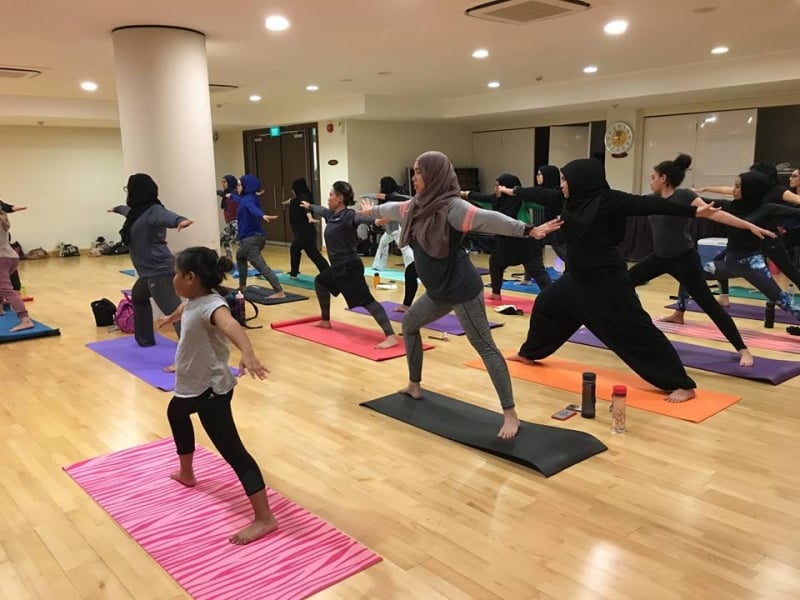 The passionate instructors here always create fun-filled workout sessions that burst with adrenaline. Nawal Haddad Fitness is all about celebrating women and empowering them to take charge of their own physical well-being. Choose from a plethora of awesome sessions such as Fat Burn, Piloxing and Hatha yoga!

The classes are also spread around the island so you won't have trouble getting to them (one less excuse). You might also be interested in their activewear line-up which is carefully crafted to be comfortable while remaining modest.

Address: [email protected] Katong Point, 451 Joo Chiat Road, #03-01 S(427664)
Contact No: +65 9859 4720
Also read: 9 Hair Care Tips For Hijab-Wearing Muslim Women
Ease your mind while engaging in a solid workout at any of these hijab-friendly fitness hubs. Share these places with your girlfriends and set a date! Remember, those calories won't wait.