Ever wondered what it is like to visit Jeddah, but not sure where to go? A trip to the capital of Western Saudi Arabia and the gateway to the holy city of Mecca can actually be a wonderful travel adventure!

Contrary to general misconceptions, there is quite a lot to do in terms of leisure. Due to its strategic geographical location on the Red Sea, Jeddah is also a buzzing international hub. Take time to explore Saudi Arabia beyond Makkah and sample the local cuisine while you're at it. 

Eat
Al-Baik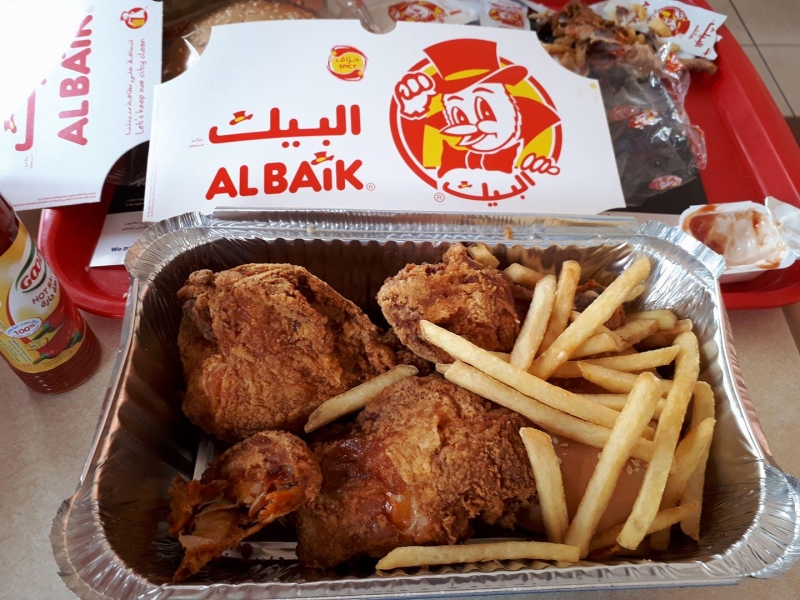 One must try eating something from Al-Baik at least once! This popular fast food joint in Saudi Arabia has stood the test of loyalty among its customers. A visit to Al-Baik is an authentic Saudi experience. With more than three hundred branches in Jeddah alone, you know you will not be disappointed.

With flavourful chicken fried to perfection and sides of fries plus signature buns, it's not hard to see why people keep coming back for more. I was seriously impressed with the well-marinated chicken, as it tastes different from the usual KFC or Arnold's fried chicken that we have in Singapore. 
Address: Darsana Center, King Abdul Aziz, Al-Balad, TRAIN BULDING، Jeddah 22233, Saudi Arabia
Shake Shack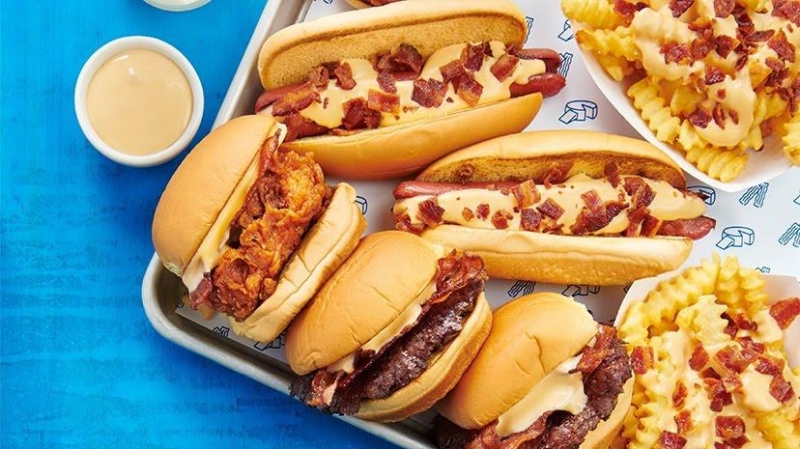 Let's face it, Shake Shack is no stranger in the world of burgers. For those who are new to Shake Shack, try their ShackBurger which comprises of just the beef patty, cheese, veggies and their proprietary house sauce sandwiched in a pillowy potato bun!

This chain has also announced their latest (but limited-time) item Hot Honey Chick'n, which has been a hit with spice-loving fans in the Middle East. Your whole experience will not be complete without getting some delicious creamy milkshakes called Spun Shakes. If you're worried it might be too sweet, pair it with a refreshing lemonade instead.
Address: Le Mall, Prince Mohammed Bin Abdulaziz St, Al Andalus, Jeddah 23326, Saudi Arabia
Al Tazaj BBQ Chicken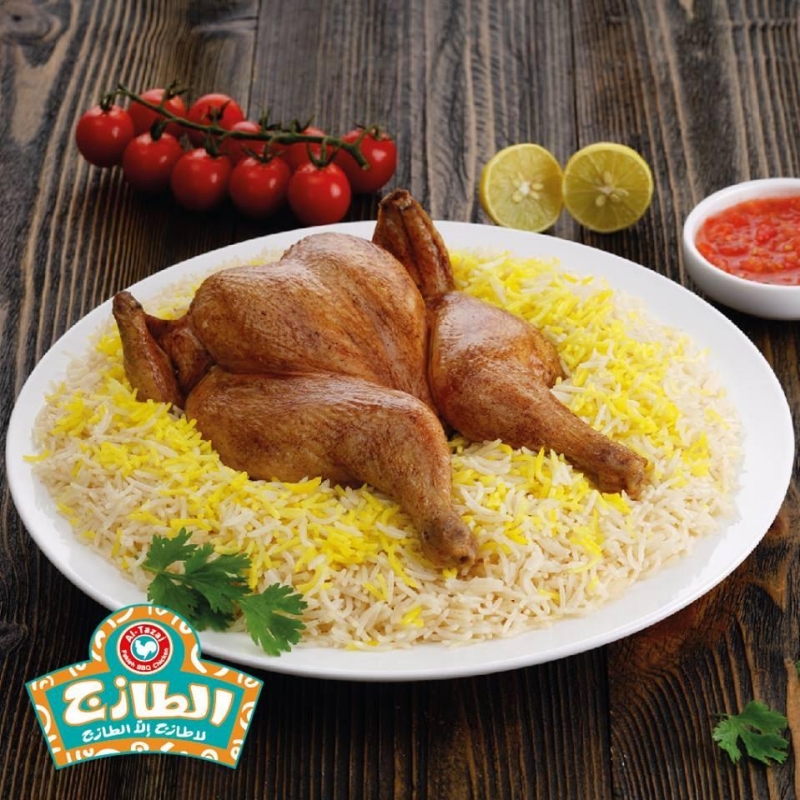 For a taste of authentic Middle Eastern cuisine, head over to Al Tazaj! Their menu has a fair selection of burgers, grilled BBQ chicken, and kofta (meatballs). Be sure to try their specialty wood charcoal-grilled chicken which is butterflied and marinated with just enough amount of spices. They also use a dome-shaped grill to allow the juices from the chicken to trickle down into your soup!
Address: 7285 Prince Mutaib bin Abdulaziz Rd, As Safa District, Jeddah 23454 3209, Saudi Arabia
Explore
Explore Al Balad, an intriguing UNESCO World Heritage site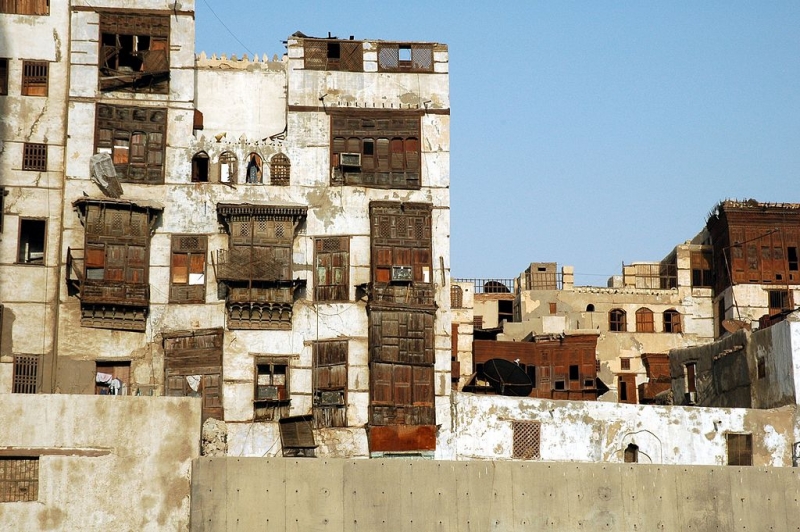 A visit to Jeddah is not complete without exploring the narrow alleys of atmospheric Al-Balad! A UNESCO World Heritage site, the district of Al-Balad is buzzing with activity courtesy of the traditional souks (markets). You can also witness the characteristic coral architecture which the buildings boast.

Fun Fact: The cemetery in the neighbourhood is famous for its folklore, and legend has it that Eve (Hawwa in Arabic) is buried there. With such rich history comes a slew of hidden attractions such as Naseef House and Roshan tower houses. Don't forget to bring your cameras to snap those Instagram-worthy shots!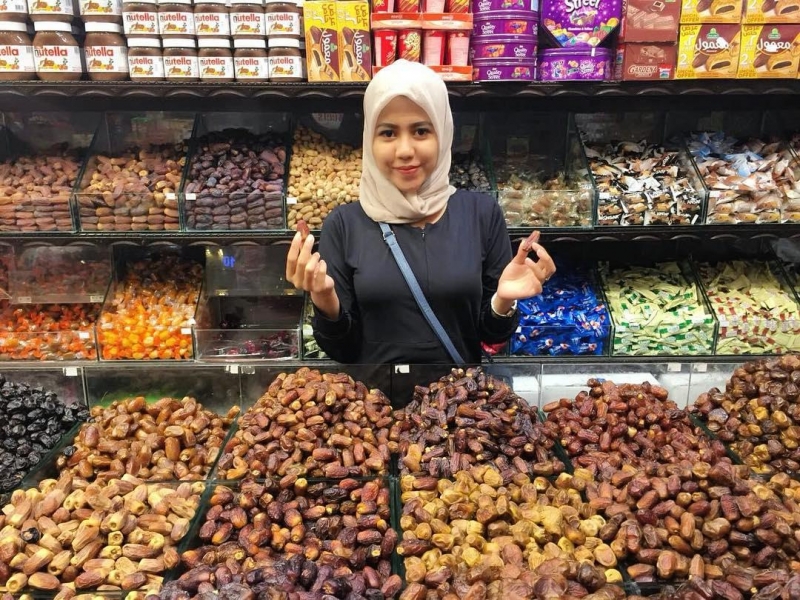 Afterwards, wander through the shops for traditional items, clothes and even gold. Of all the souks, Souq Al Alawi is one of the largest, offering plenty of goods from colourful jubahs, prayer mats, incense burners, spices, fresh fruits and coffee.

For jewellery, make a stop to Souq Saghah. The area is best visited during the late afternoon and evening as most will be temporarily closed during prayer times. If you do find yourself there in the morning, start your day with a hearty breakfast of liver sandwiches! 
Enjoy the outdoors and Jeddah's fine beaches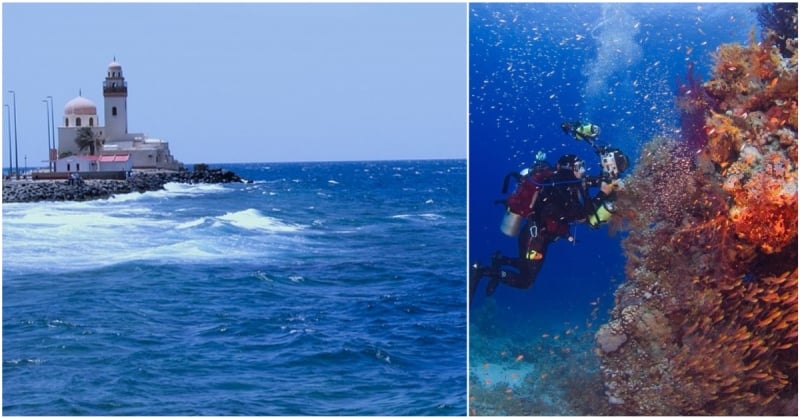 Jeddah is sometimes called "the mermaid" – Arosat Albahar (عروسة البحر), due to its location on the Red Sea. Beach activities such as jet skiing, fishing, snorkelling and diving are just some of the many things that you can do here. Some companies also offer guided diving and snorkelling day trips to the beautiful, untouched reefs.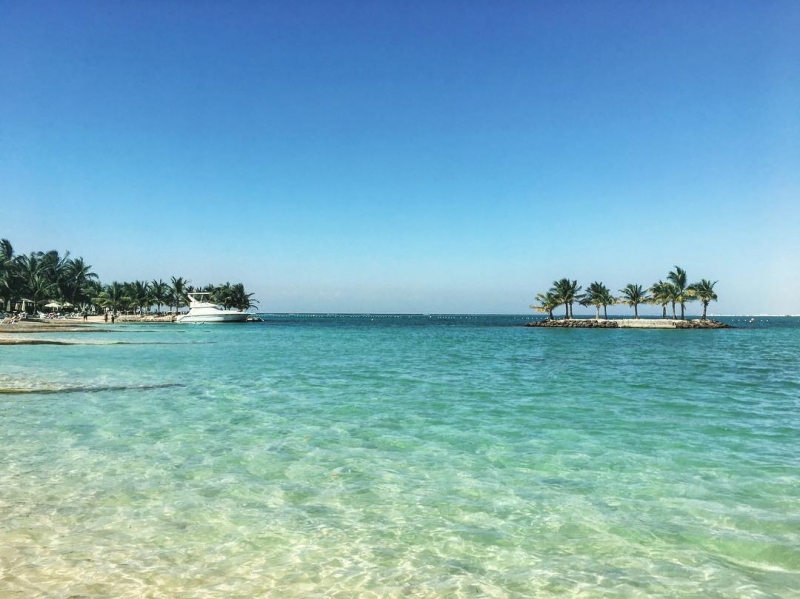 There are also several family-friendly private beaches that are worth visiting in North Jeddah. These private places sell day passes as well as a yearly membership. The more popular ones are La Plage and Silver Sands Beach.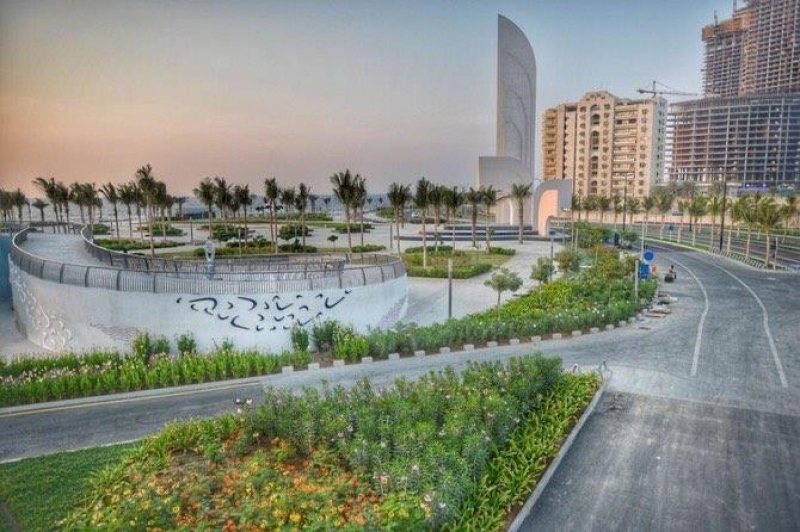 If you're not into water sports, the newly renovated Jeddah Corniche is also worth checking out. You can spot the iconic Al-Rahmah Mosque here! Unlike Dubai, there are no women-only beaches in Jeddah.
Cool down in the colossal shopping malls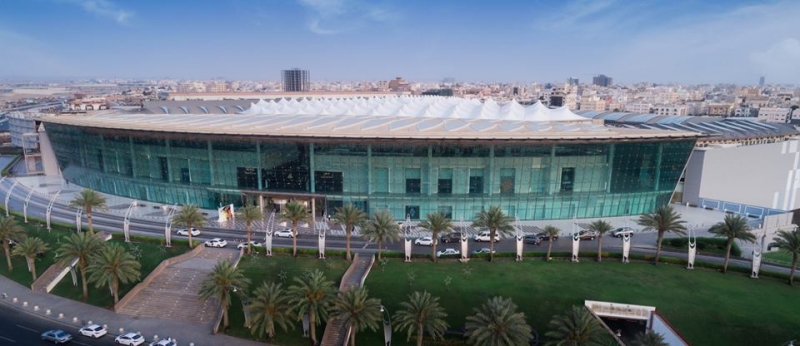 The best way to beat the Saudi desert heat is to spend some time indoors especially during the day. Jeddah is well known for its numerous malls, and you will never run out of places to indulge in some retail therapy. The best shopping malls around the city are the Red Sea Mall, the Mall of Arabia and Le Chateau.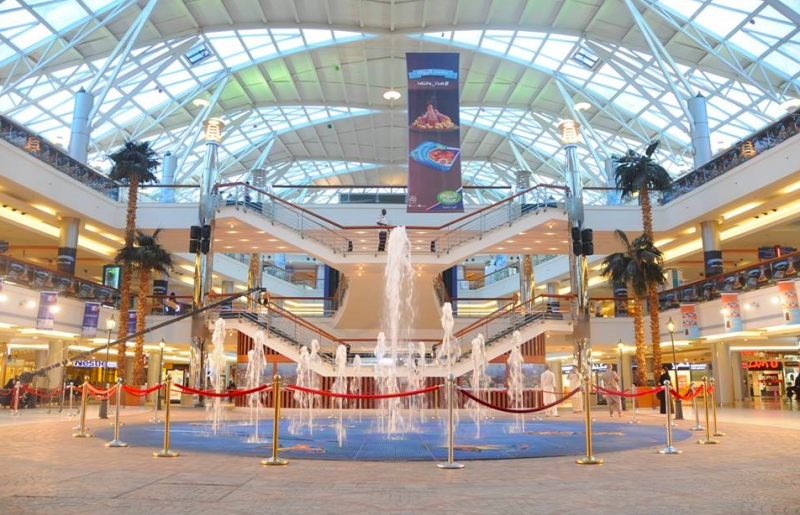 The premier Red Sea Mall is not only for shopping but for history buffs too. Yes, the mall has a dedicated Jeddah heritage section where you can take a walk down memory lane. Spend some time learning about the past and marvel at the traditional decorations and paintings of old Saudi.

For shopaholics, there are a variety of stores ranging from luxury goods to mainstream stores including H&M. If you are looking to browse through designer items and high-end brands, Le Chateau is the place to be. The mall itself is also very picturesque, boasting beautiful architecture. 
Stay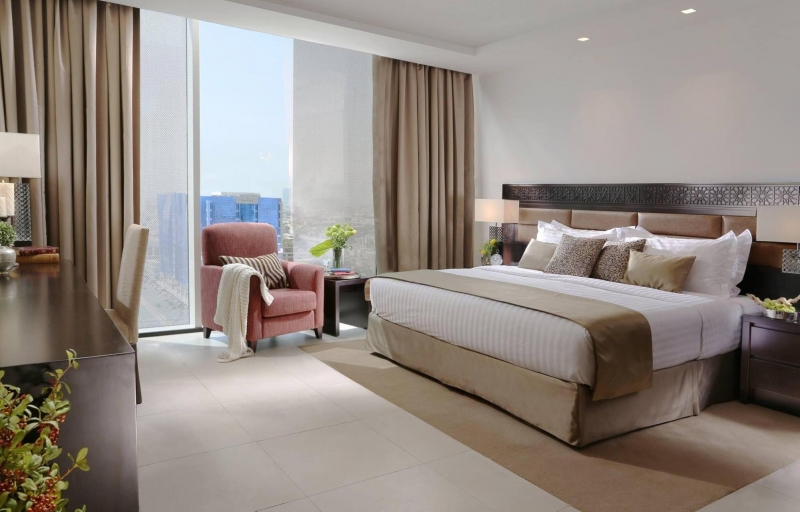 To be close to the centre of Jeddah and its amazing historic sights, consider staying in Centro Hotel or Ascott Tahlia Jeddah. For mid-range hotels, Rosewood and Elaf Jeddah Hotel are good options. Elaf Jeddah is situated right next to Red Sea Mall, so almost everything is within reach.

Important Things to Note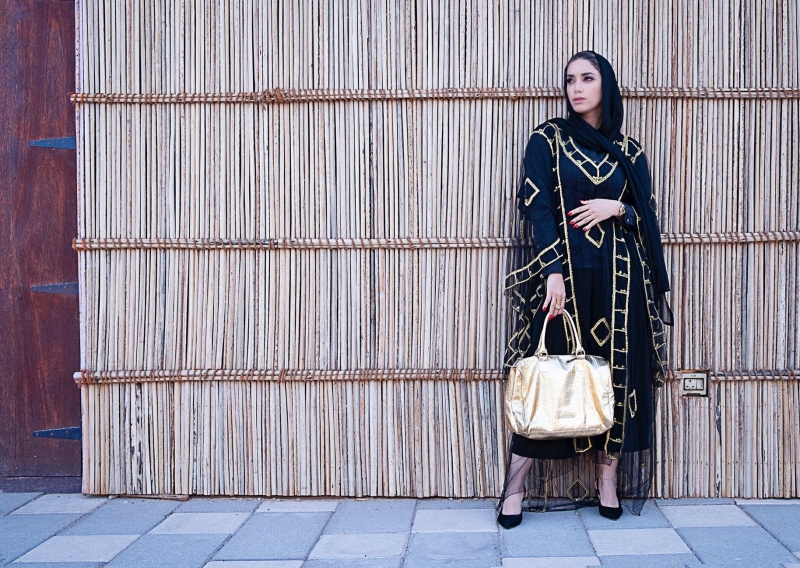 The dress code in Jeddah is more relaxed as compared to the rest of the country. The tradition in most parts of the country is the standard black abaya, but in this city, ladies wear lighter colours such as grey, brown and beige.

Some women don't cover their hair, and just put a scarf around their shoulders, unlike the other parts of Saudi. Another thing to note is gender segregation is observed in public places, and this includes in certain restaurants.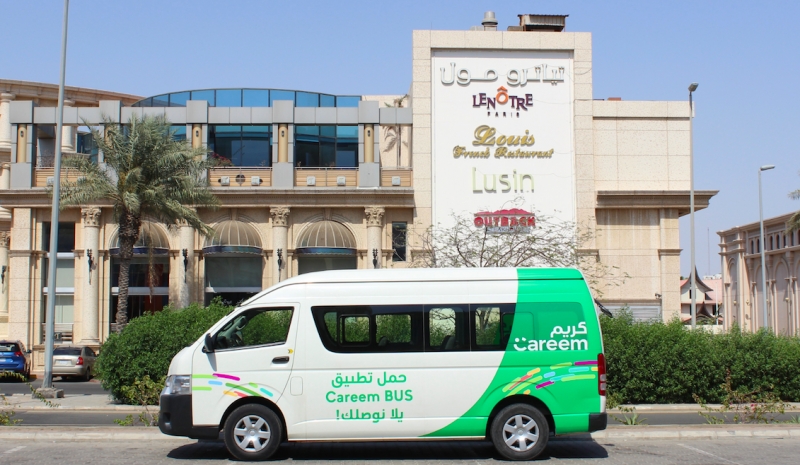 Also, there is no existing public transportation system in the whole of Saudi. The best option would be to get an "Uber" or "Careem" which are reliable here. Do take note that it is better to carry small change with you, as the drivers may not have change for bigger notes.
To sum off my trip to Jeddah, there were some expectations which I already had prior to heading there. The locals proved to be really helpful and friendly and I enjoyed the local cuisine. Diving in the Red Sea and relaxing at their private beaches are next on my bucket list!

I was there as a visitor, and it is becoming increasingly easier for tourists to apply for a visitor visa into Jeddah now. There are still some misconceptions regarding the way of life and customs there, but Jeddah is still worthy of an eye-opening visit.
Also read: Visit Muscat, Oman: Where to Eat, Explore and Stay!