When you think of the Middle East, instantly you'll think of cosmopolitan cities such as Dubai, Istanbul and perhaps Cairo. Oman might not even rank on your list of must-visit countries within the Arabian Peninsula. I had the opportunity to visit this gem earlier this year and I was pleasantly surprised. The city is modestly developed yet retains a vibe that is more attuned to age-old traditions as opposed to its flashier skyscraper-filled neighbours.  
Boasting cerulean blue waters, sumptuous Omani cuisine and a dizzying array of things to do, my one week trip certainly felt too short. Aside from the strong currency (triple that of Singapore's, mind you) that you'll need to scavenge for, the rest of your travels through Oman should pretty much be seamless with this nifty guide.
EAT
:
Bait Al-Luban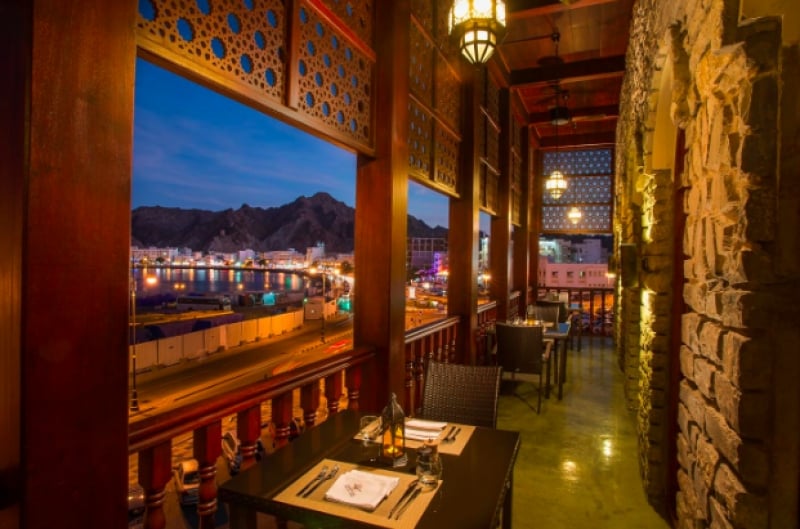 Situated right in the heart of the Mutrah Souk, this highly-raved Omani restaurant boasts a delectable spread. I knew that there was something special about this place when they served complimentary water infused with frankincense. Some of the dining areas require you to sit on the colourful cushions while the prime seats face the stunning Mutrah Corniche.

Prices here are not as wallet-friendly as you'd like to think but for the ethereal ambience, personalised service and quality of food, it's actually well worth it. Some stellar dishes include the Saloonat Rubyan (Omani prawns in a coconut curry base) and Samak Mashwi (local fisherman's catch, marinated in lemon and spices and grilled). You can't leave Muscat without having a meal here, it's as simple as that.
Address: Hai Al Mina Road, Mutrah, Muscat, Oman
Chez Sushi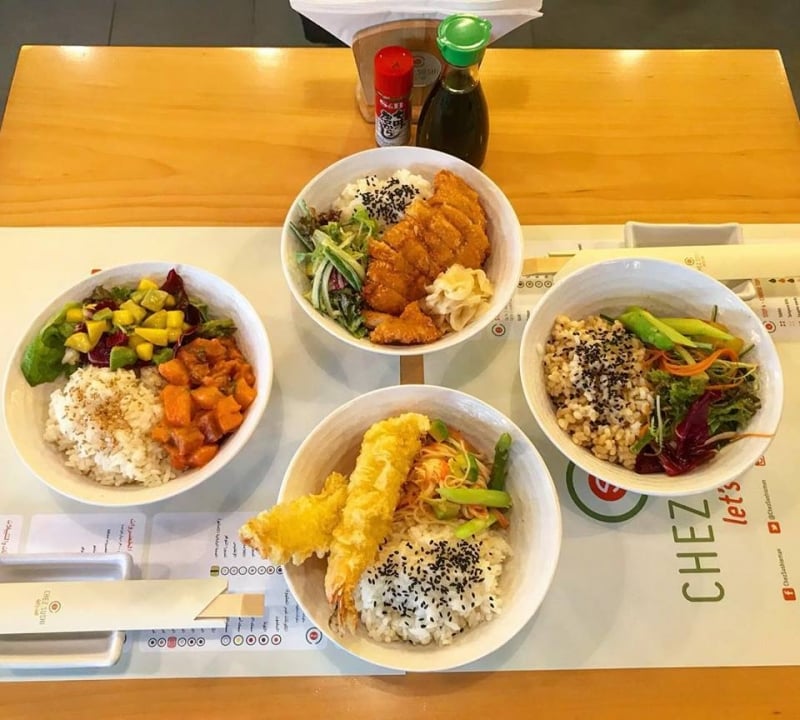 Japanese food in the Middle East?! I know it sounds absurd but I was equally shocked to find out that Muscat is home to some of the best Japanese sushi chains. From Japanese burrito bowls and udon noodles to signature rolls, the exhaustive menu will ensure you're spoilt for choice.

My personal favourite has to be the hand-rolled spicy tuna temaki. It was so simple yet absolutely fresh and tasty. If you're craving for something filling and you're tired of good ol' kebabs, bookmark this joint.
Address: The Walk, Street 6, Muscat, Oman
Salt


This Italian contemporary restaurant is top-notch. I had my meals here almost every day and I was impressed with the menu choices. Fun Fact: You can find a plethora of unique salts on display here. Some of these include smoked salt, Masirah island rock salt, chilli salt and garlic salt. The Salt sommelier at hand will recommend the salt type that best matches your main dish.

#HZTip: If you're wondering what's on the menu, expect a fine mix of Italian cuisine and Middle Eastern dishes. You can't go wrong with any of the pasta choices but do try the range of bread and dips.

Address: 335 Street 6, P.O Box 130 1954, Muscat, Oman
EXPLORE
:
Sultan Qaboos Grand Mosque


Fair disclaimer: This opulent mosque will literally leave you speechless and breathless. Home to the world's second largest chandelier, this grandiose mosque dominates Muscat's skyline. Sultan Qaboos gifted this stunning masterpiece to mark his 30th year of reign. The moment I stepped inside, I was just in absolute awe (tears streaming down my cheeks can bear testament to that).

The expansive main prayer hall featured a huge Persian carpet that apparently took 600 women four years to weave! The minute you look up to see the chandelier (picture this: Swarovski crystals, 24-carat gold plating), I guarantee that you'll stop listening to your tour guide and start whipping out your cameras for that magnificent shot. This is a must-visit for so many reasons so do spend some time when you're here.

#HZTip: You must be properly dressed before being permitted to enter the mosque. Ladies, you must be covered till your ankles and wrists and don a scarf too to cover your hair. Else, you'd have to fork out some Omani rials to rent an abaya.   

Address: Sultan Qaboos St, Muscat, Oman
Mutrah Souk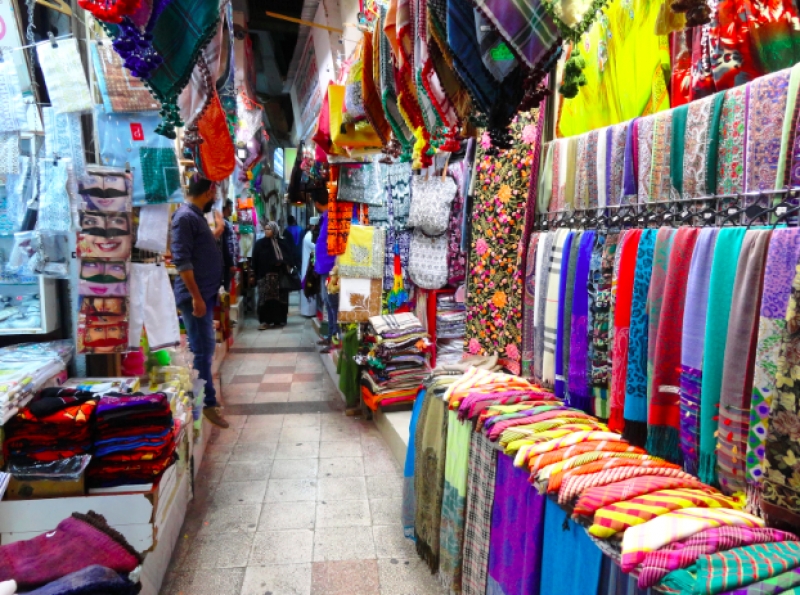 What's a vacation without purchasing a whole suitcase of souvenirs right? Though this may not be the cheapest place in town, you'll no doubt get a variety of goods here. Whether it's spices, nuts, dates, textiles or silverware, these vendors are known to mark up the prices especially if they know you're a tourist. Bargaining is de rigueur here so be sure to haggle till the price is right.

#HZTip: If you're running out of ideas of what to buy for a Muslim male acquaintance, the Kumma makes for a sound gift. This traditional Omani hat comes in a dizzying array of size, colours and patterns so you might spend a while trying to select one.
Address: Mutrah Corniche, Mutrah, Muscat, Oman
Al Qurum Beach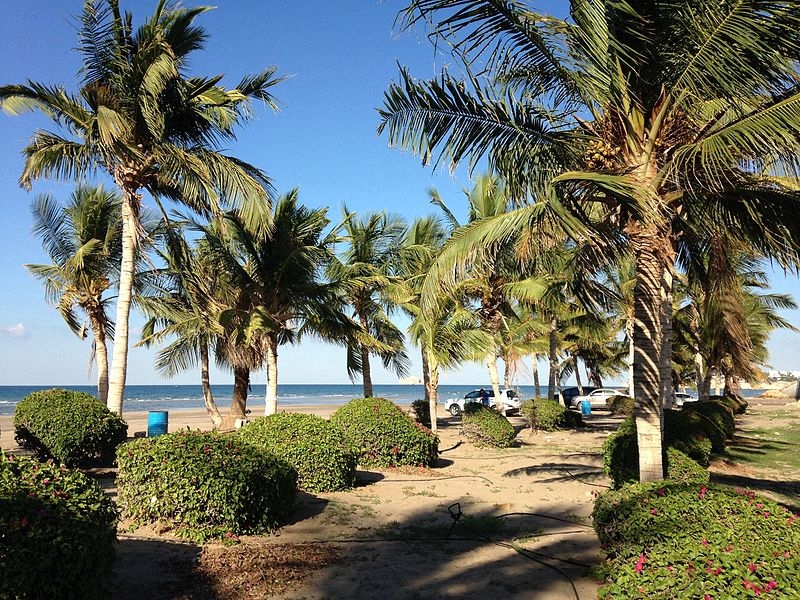 Oman is not all desert dunes. Aside from the colossal mountains, this city is also flanked by a beckoning waterfront. Oman's soft sand beaches are some of the cleanest and just the sight of the azure blue waters is enough to get you swooning. Even though the city of Salalah might make for a better beach retreat option, the laid-back Al Qurum beach in Muscat is well worth spending an afternoon at.

Sink your toes in the golden shores, dip in the crystalline cool waters and just bask in the endless horizon. Trust me, it's pretty dreamy and surreal when you're actually there.
Address: Qurum, Muscat, Oman
STAY
:
Mysk by SHAZA Al Mouj, Muscat


Situated just a stone's throw away from Muscat International Airport (talk about convenience), this chic hotel in the Al Mouj Marina is a great choice. Expect endless food options thanks to The Walk and enjoy stunning panoramas of the marina and the Gulf of Oman in the background. This area is not overly bustling yet maintains a certain hype that keeps luring both locals and visitors back.

The warmly-furnished rooms are spacious and cosy. I loved the fact that everything was also within reach like supermarkets, money changers, restaurants and cafes. You basically don't have to worry much because if you forget to buy something or you're feeling peckish, you just simply head downstairs to a myriad of options.
Address: 335 Street 6, P.O Box 130 1954, Muscat, Oman
Also read: 9 Muslim-Friendly Honeymoon Destinations To Explore in 2019
Whether you're seeking a dose of outdoor adventure or just craving for an off-the-beaten-path type of holiday, Muscat has something for everyone.

This trip might evoke a deeper sense of peace and relaxation courtesy of the wealth of authentic experiences available, which you'll probably better appreciate and remember for life. Go where the tourists don't and see minarets instead of malls.