Most people usually won't perceive Macao as a destination where they would want to bring their kids along. However, beneath all the glitz and glamour on its surface, this dynamic city has a lot more to offer. 
With its unique Chinese-Portuguese cultural hybrid, world-class family-friendly entertainment and a wide array of halal food, Macao provides everything you need for an extraordinary family vacation!
Still not convinced? Here are eight things that will change your mind on why Macao should be your next family-friendly holiday destination:
1. Adorable family-friendly hotels
Functioning as homes away from home, hotels play an integral role in any trip. When travelling with kids, ensuring that they are well-rested will reduce the chances of crankiness the following day. Luckily, Macao has plenty of family-friendly hotel options.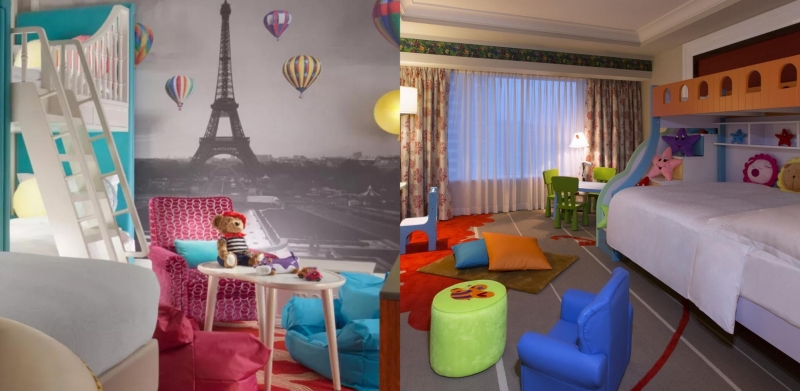 Hotels such as The Parisian Macao and Sheraton Grand Macao Hotel offer family suites fitted with kids' beds and furniture, play areas and toys. The kids will definitely feel right at home while you get to relax in your own separate bed.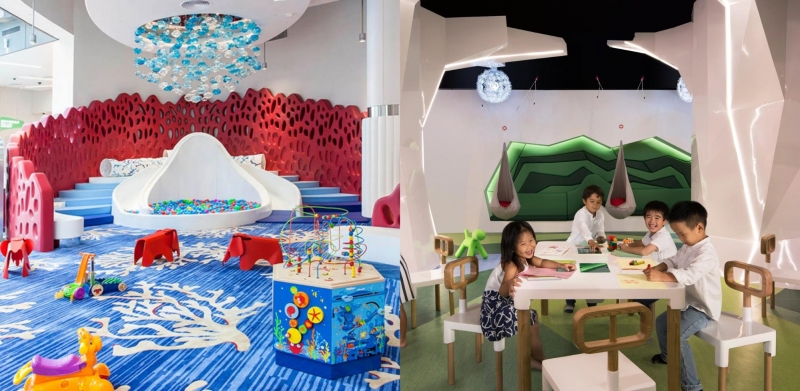 Besides in-room kid-friendly amenities, hotels such as Morpheus Hotel and JW Marriott Macao offer their little guests a dedicated play area in the hotel premises. Let the kids burn off their energy while sliding down slides or engaging in interactive activities at The Kids' City or the JW Kids' Club. This is definitely a lifeline for you when the little ones are still too restless for bed!
2. Exciting free activities
It's no secret that it's expensive to travel with kids. A little tip is to seek out free activities that can ease the strain on your bank account. And parents, you'll be happy to know that Macao has an entire line-up of things to do at no extra charge. 
Eiffel Tower Grand Illumination Show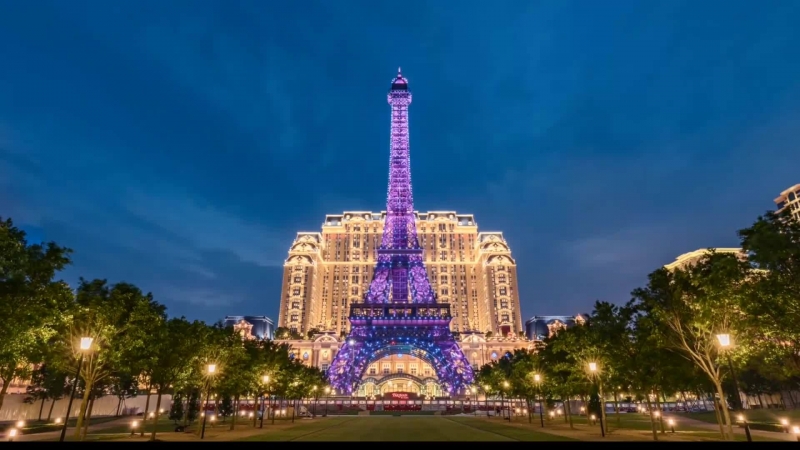 Although Eiffel Tower Macao is half the size of the one in Paris, its light show is just as dazzling! When night befalls, you and your kids will be mesmerised by the colourful lights that dance up and down the entire structure. 
#HZtip: The best spot to view the show is from Le Jardin. Located just across the road from the Eiffel Tower, Le Jardin is perfect for you to enjoy the show while taking in Macao's panoramic skyline. 
Floral Creations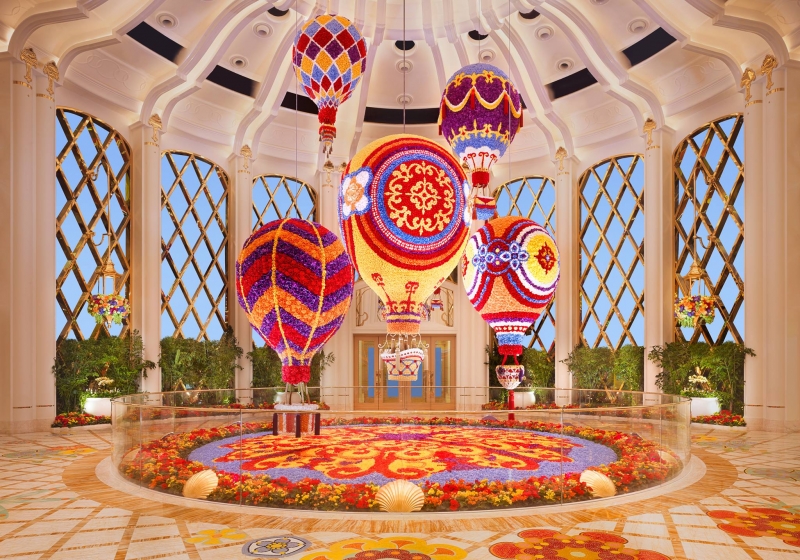 Bring your kids to a flower exhibition right in the lobby of Wynn Palace. These large-scale sculptures are made entirely out of, you guessed it, flowers! With sculptures such as hot air balloons, a carousel and a Ferris wheel, the entire family will be blown away by the intricate and colourful designs of the exhibits.
SkyCab & Performance Lake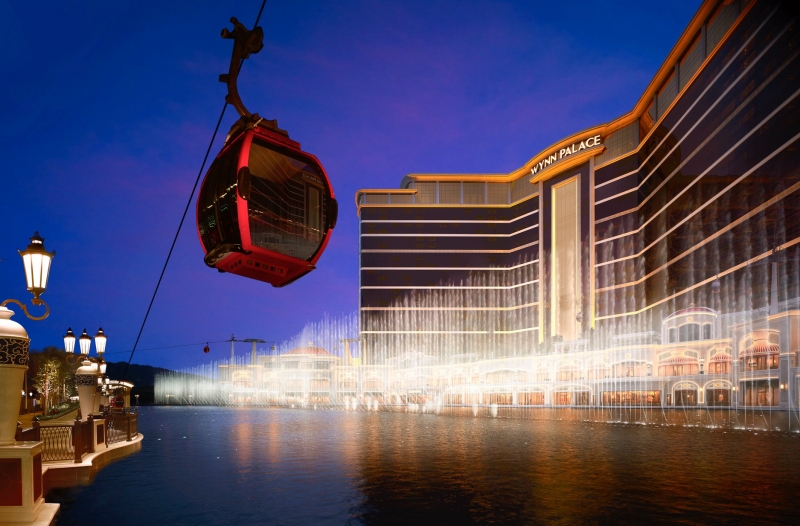 Other than the light show, catching the water show at Performance Lake is a must when in Macao. Located right outside Wynn Palace, this fascinating water show will ensure that you and your loved ones are treated to a jaw-dropping spectacle. Watch as choreographed plumes of water dance along with the melody. 
#HZtip: For an unrivalled view of the show, hop on one of the SkyCabs. The cable car will take you across the Performance Lake and yes, it's free!
Also read: 10 Best Instagram Spots in Macao You Must Check-Off
3. Educational tourist attractions
When travelling, the world becomes a kid's classroom. Despite being on vacation, it wouldn't hurt to squeeze in a few educational pit stops for your little ones. More times than not, parents can also pick up some nuggets of information as well.
Macao Science Centre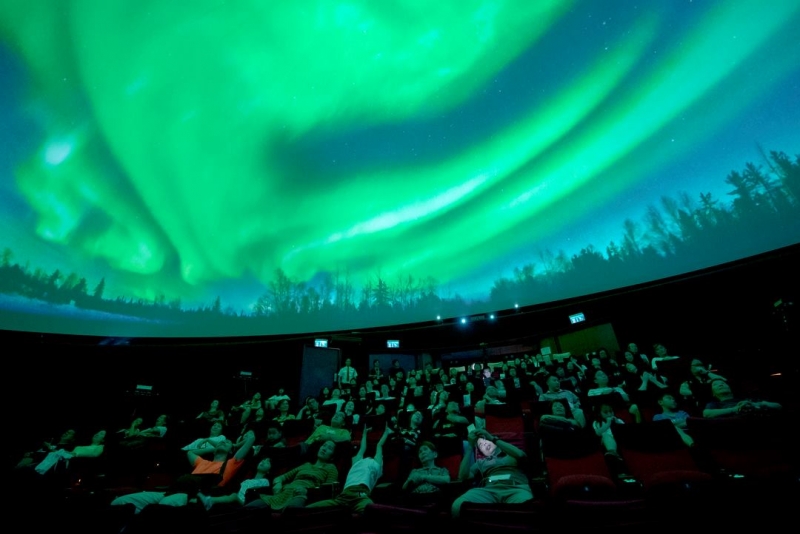 With 12 permanent galleries, it's safe to say that your kid (and perhaps yourself) have much to learn at the Macao Science Centre. While you're there, don't miss out the main highlight of the science centre – the planetarium. Take a seat and launch into space or marvel at the aurora in the semi-domed theatre. 
Senado Square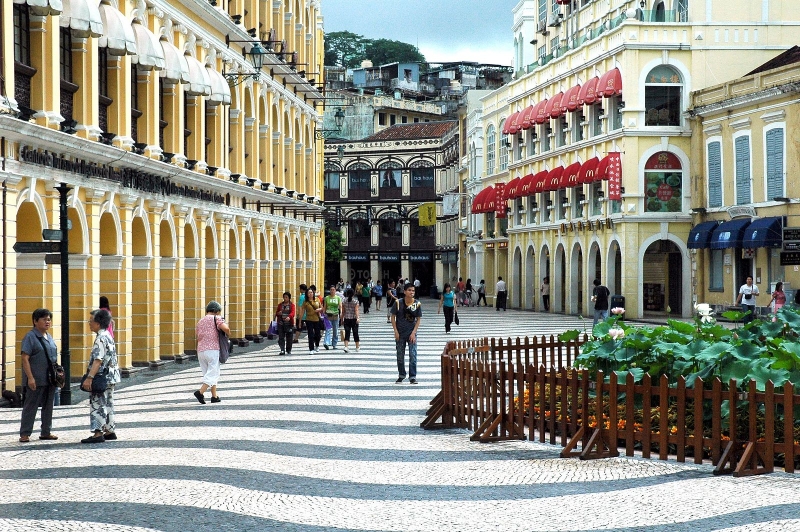 In the heart of Macao is Senado Square. This UNESCO World Heritage Site gives your kids a glimpse of Portuguese influence on Macao's architecture. From the wave-patterned mosaic floor tiles to the pastel-coloured neoclassical buildings, you'll feel as though you've been transported to Europe. 
Ruins Of St. Paul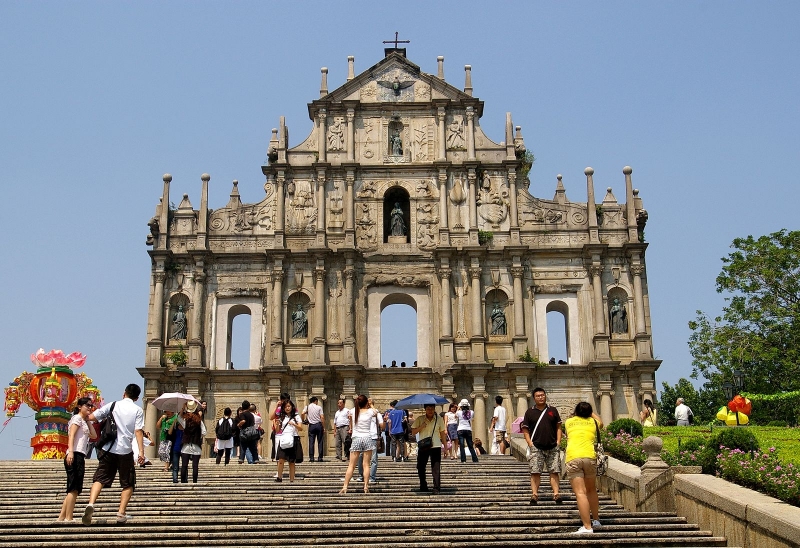 For a history lesson, head down to The Ruins of St. Paul, one of the most iconic sights of Macao. As you stop to take a mandatory selfie in front of the ruins, take some time to read about the significance of the church on Macao's history with your kids. 
4. A medley of halal food
From Indian cuisine to Chinese fares, Macao is teeming with delectable halal food that'll satisfy even the pickiest eaters. The streets are also lined with stalls selling healthy snacks that are good for your little ones. 
Golden Peacock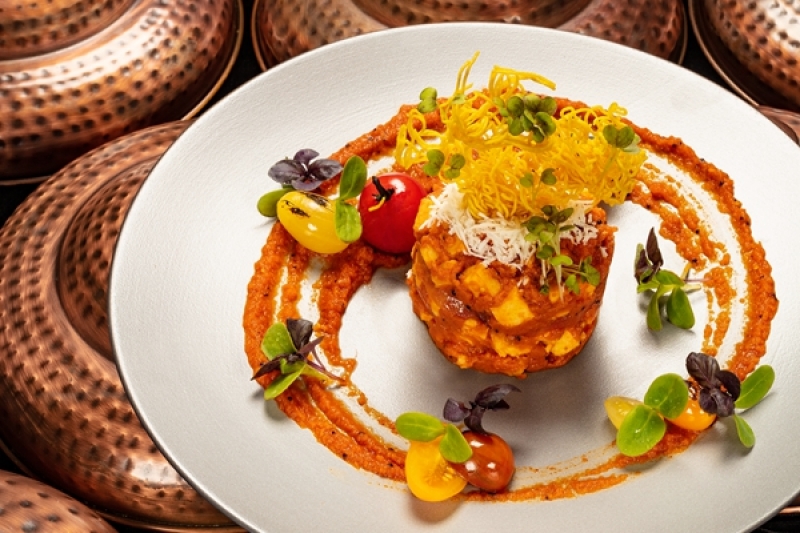 Being on the Macao Michelin Guide, expect nothing but the best in culinary cuisine from the Golden Peacock. Some of their signature dishes are the chicken tikka masala and tandoori scallop. For the kids, there's a wide selection of roti and naan that'll fill their tummies. 
Lou Lan Islam Restaurant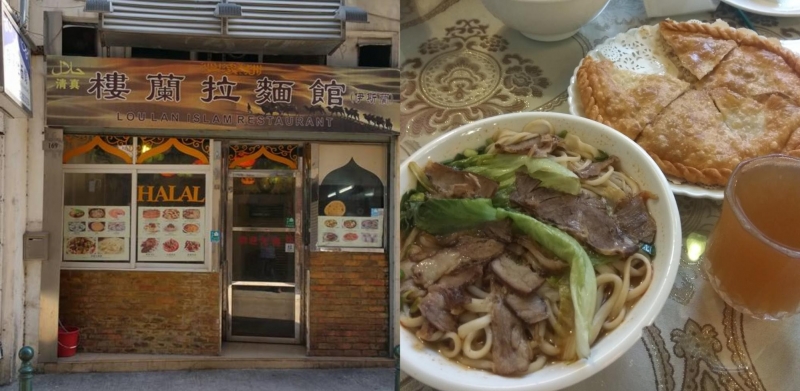 Lou Lan Islam Restaurant serves up mouth-watering Chinese dishes with a Middle Eastern twist. The entire family can look forward to slurping down popular menu items such as Beef Noodles and Dumpling Soup. The restaurant also serves unique fig juice to complement the meal.
Firma U Tac Hong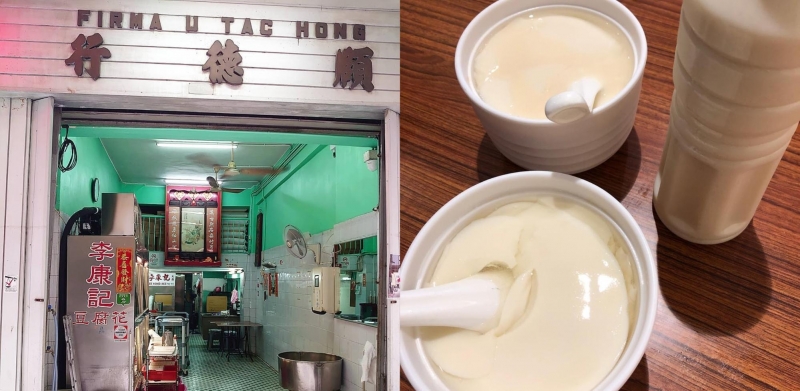 For a healthy snack, stop by Firma U Tac Hong for some refreshing Tofu Fa. The usual long queue only serves to cement the shop's reputation as the best Tofu Fa in Macao! Your kids will fall in love with the taste of the sweet silky tofu or handmade soy milk. 
5. Unique activities for the family
Whether you're into adventurous or relaxing activities, there's at least one activity in Macao that's a right fit for the whole family. Here are some unique activities in Macao that you must consider: 
Tower Adventure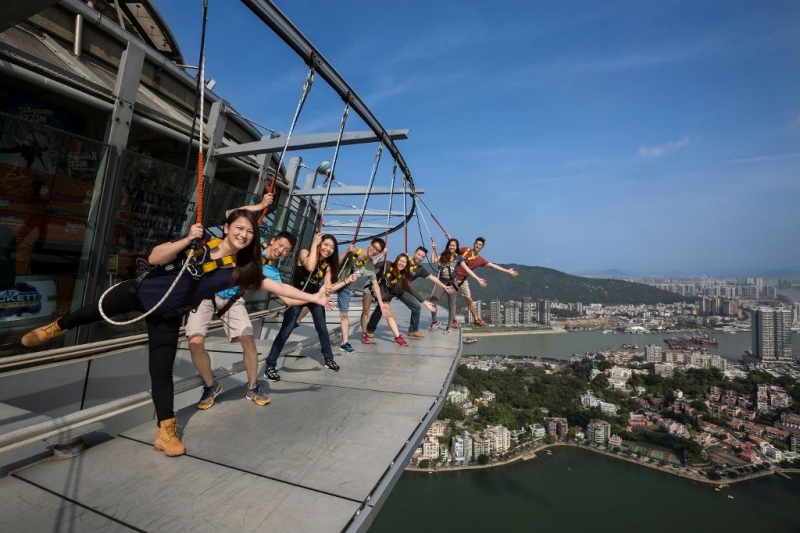 If your family are adventure buffs, take to the skies at Macau Tower. With an observation deck that's 233 metres high, soak in unblocked panoramic views of the entire city. To take things up a notch, embark on a Skywalk with the kids where you would stroll around the outer perimeter of the tower. Now, that's a vacation for the books! 
Venetian Gondola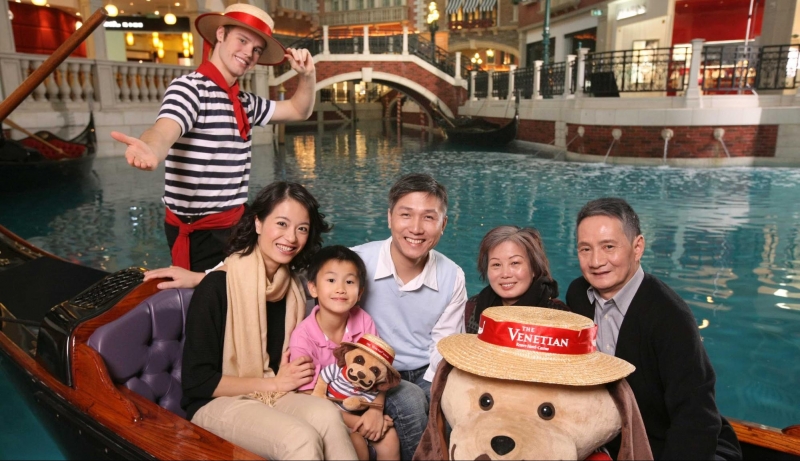 Another activity that you can't miss when in Macao is going on a gondola ride at the Venetian. In line with the Italian theme, the gondolier will serenade you as the family drifts across the Grand Canals of Shoppes at the Venetian. Your kids can even learn and practice a few Italian phrases with the gondolier!
Macao Giant Panda Pavilion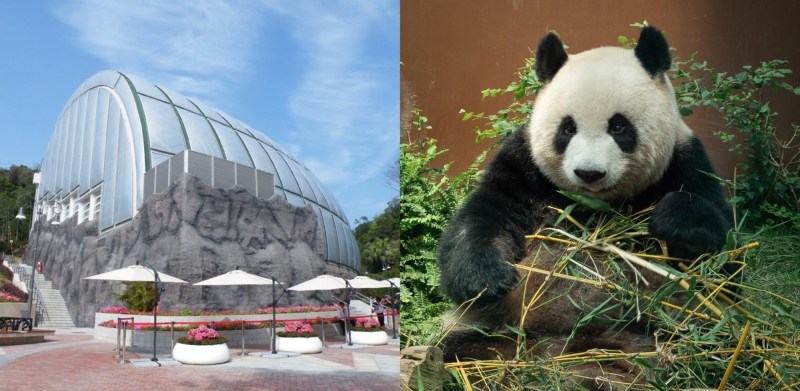 Who can resist the cuteness of pandas? Make a trip down to the Macao Giant Panda Pavilion where you and your kids can visit the two adorable giant pandas residents, Kai Kai and Xin Xin. Other than pandas, your little ones can also visit other animals such as gorillas and flamingos. What's more, the entrance fee is free for kids under the age of 12!

Macau Cruise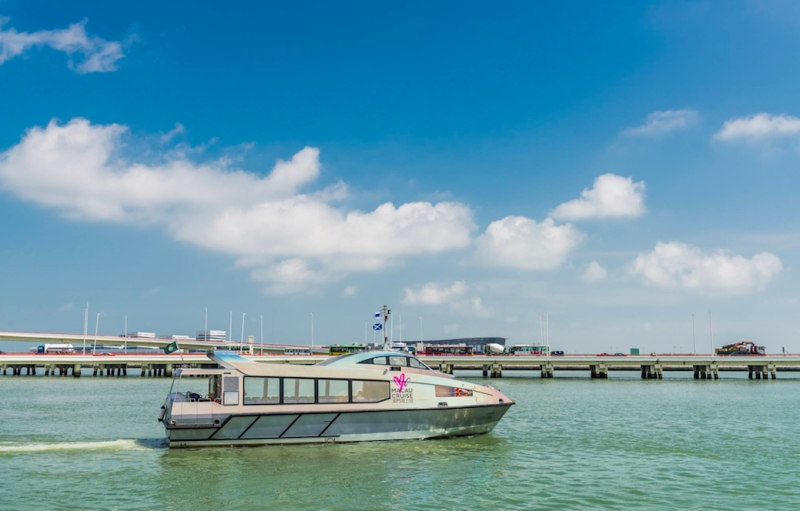 Take your sightseeing experience to the seas! Embark on a comprehensive tour that connects Macau Peninsula, Taipa and Coloane. Fully loaded with cultural elements, the immersive 45-minute Macau Cruise begins with an overview of the city.

Passengers can feast their eyes on iconic sights such as A-Ma Temple, Guia Fortress, Penha Hill and the modern integrated hotel & resorts. Later, the cruise will take you on close-up encounters with attractions that showcase Macao's multicultural diversity. It's a learning journey for everyone!

Costume Experiences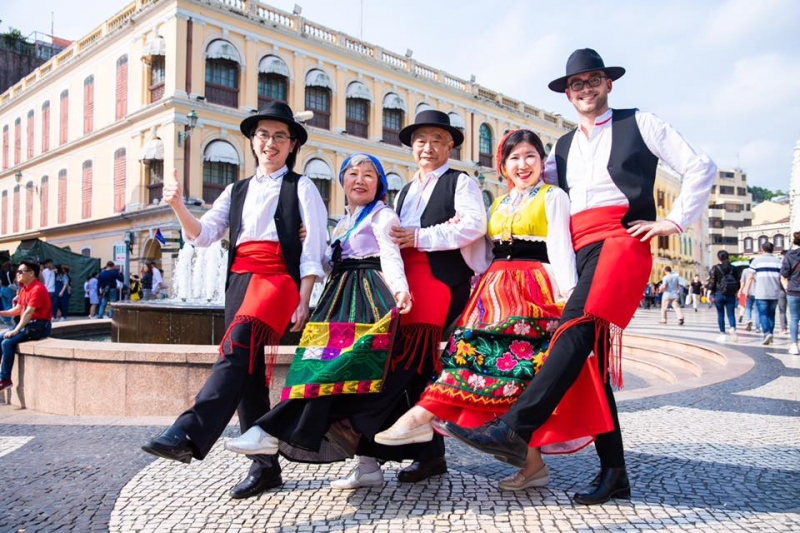 Revel in Macao's cultural diversity by experiencing what it's like to don either the Portugal national costume or a traditional Qi Pao. Vestuario de Lisboa was established to enable more people to understand the history behind these Portuguese national costumes. These colourful outfits are perfect for that updated family portrait.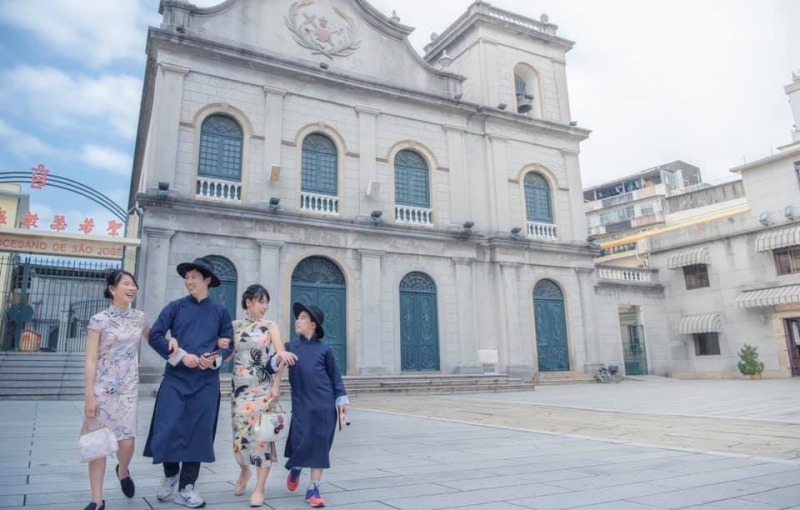 If you're going for a more traditional vibe, the Qi Pao and Qi Yuan might be more fitting. Go forth and try something unique here in Macao. It's time to gather the family and play dress up! 
6. Playrooms within malls
A kid's energy level is simply unmatched with an adult. If you need to catch a breather, you'll be happy to know that many malls in Macao have playrooms in them. Like any parents' dream, let your kids tire out in these while you shop.
Qube Kingdom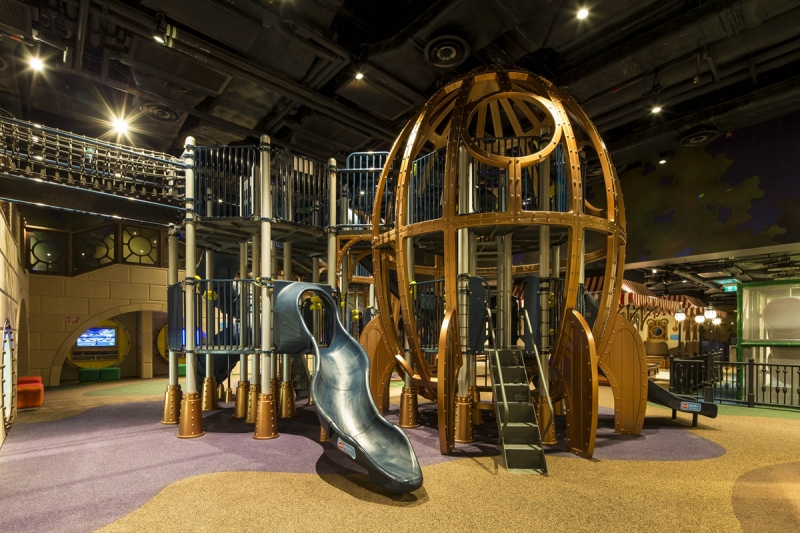 Located in The Parisian, Qube Kingdom offers kids over 20,000 square feet of indoor and outdoor play areas. Equipped with climbing nets, slides, a carousel, a ball pool and gaming consoles, Qube Kingdom is every kid's dream playroom. 
Venetian Qube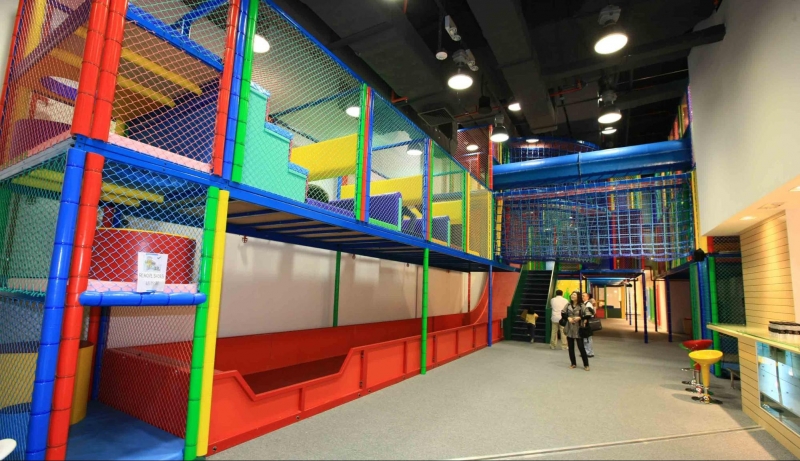 While you're relaxing by the pool at the Venetian, leave your little munchkins at the Venetian Qube. This colourful kid's playroom boasts a six-meter tall multi-climbing facility, a free-fall slide and net bridges. Even your teenage kids will enjoy the video games and air hockey table available in the space. 
Qube 2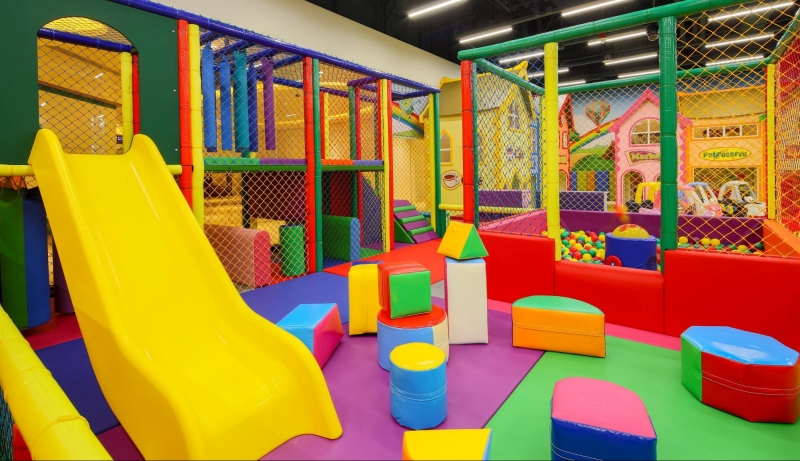 Enjoy your retail therapy in peace at Shoppes Cotai Central as your kids hang out at Qube 2. This open-concept playroom has everything a child dreams of – ball cannons, virtual panels and climbing frames. With endless things to do, they might not want to leave even after your arms are laden with shopping bags. 
7. Captivating live show: House of Dancing Water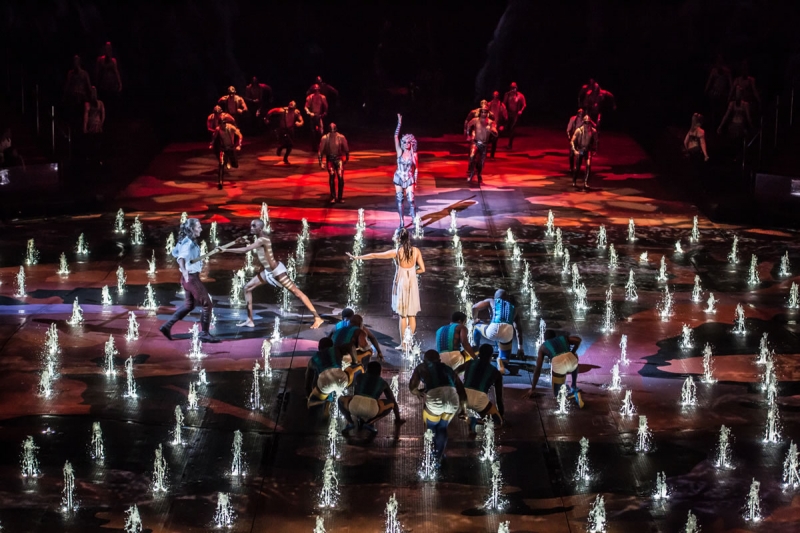 The House of Dancing Water is a one-of-a-kind show that's only showing in Macao! The enchanting tale about a fisherman encountering legends and mystical forces will definitely delight the entire family. Unlike conventional shows, you'll see motorcycles, water effects and trapeze acts all in one grand spectacle.
8. Theme park galore
Unknown to most, Macao boasts a plethora of theme parks that are different from the traditional theme parks. Here are some of Macao's unique theme parks to check out: 
Studio City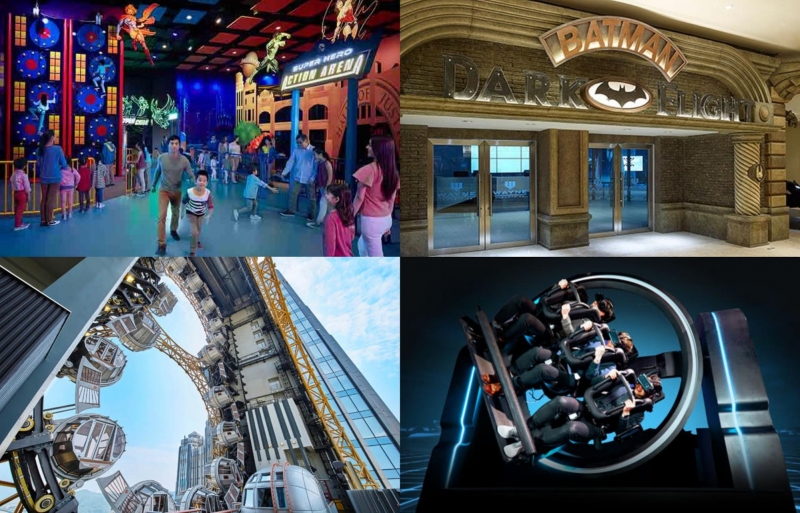 Studio City is an all-in-one theme park that houses a variety of different zones that offers different experiences. For families with little ones, the Warner Bros. Fun Zone is a massive play zone for kids of all ages. There are tons of kid-friendly rides and play areas such as the DC Comics Super Hero Action Arena, the DC Comics Super Hero Raceway and Warner Bros. Hypercade. 
For the older kids, the Legend Heroes Park is a must. This unique virtual and augmented reality zone offers high-tech rides such as Robot VR, Gyro 360° and Raceroom AMG. There are even rides that the whole family can enjoy such as the Golden Reel, the world's highest figure-8 Ferris wheel, and the Batman Dark Flight, a 4D flight simulation ride.
Planet J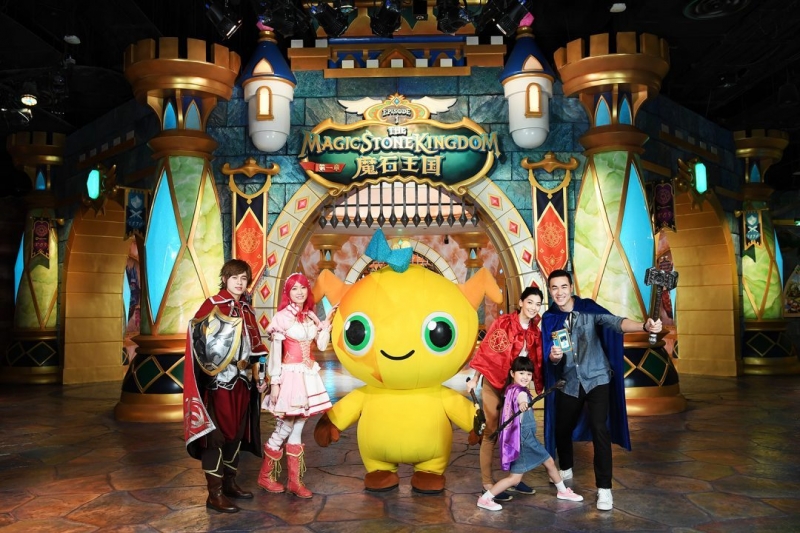 Conveniently located at the Shoppes at Cotai Central, Planet J is the world's first live-action role-playing (LARP) theme park. Don your favourite character's costume and embark on an immersive family-family quest. With eight gaming zones and more than 200 whimsical games, don't be surprised if you and your kids end up spending the whole day here!
Grand Resort Deck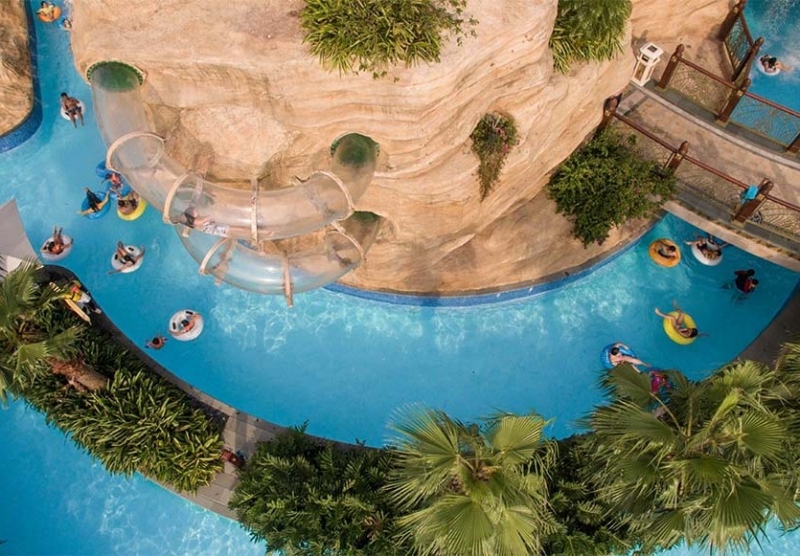 If you and your kids love the water, dive into a water wonderland at the Grand Resort Deck at the Galaxy Hotel Macao. This water theme park boasts the world's largest rooftop wave pool and Macao's first Skytop Waterslide. There's even a wave pool with a real white sand beach. Undoubtedly, the whole family can look forward to a splashing good time!
With these eight reasons, you should be convinced that Macao is indeed a family-friendly destination. With a wide array of things to do, see and eat, Macao will certainly be hit for everyone in the family!
Also read: 4 Macao Festivals to Look Out For in 2019: Art Macao & More!

If you need more ideas, visit Macao Governmental Tourist Office's (MGTO) official website, as well as the Macao Tourism Malaysia's Facebook and Instagram page. Muslim travellers, be sure to also download this list of Halal & Muslim-friendly restaurants from MGTO website here.
---
Brought to you by Macao Government Tourism Office (MGTO).