Over the years, Macao has earned itself many nicknames: Asia's Mini Europe and more… But one thing that many can agree on is its title as Most Photogenic City in Asia. In Macao alone, you'll be able to witness and capture the sights of authentic Macao and traditional Europe.

Boasting a unique amalgamation of European influences with Chinese heritage, Macao might be Asia's window to the Western world. Whether you're a professional photographer or a typical tourist who will do anything for the 'gram, you will be amazed by the beautiful landscapes here. We'll show you the best Instagram spots you absolutely must visit!
1. Senado Square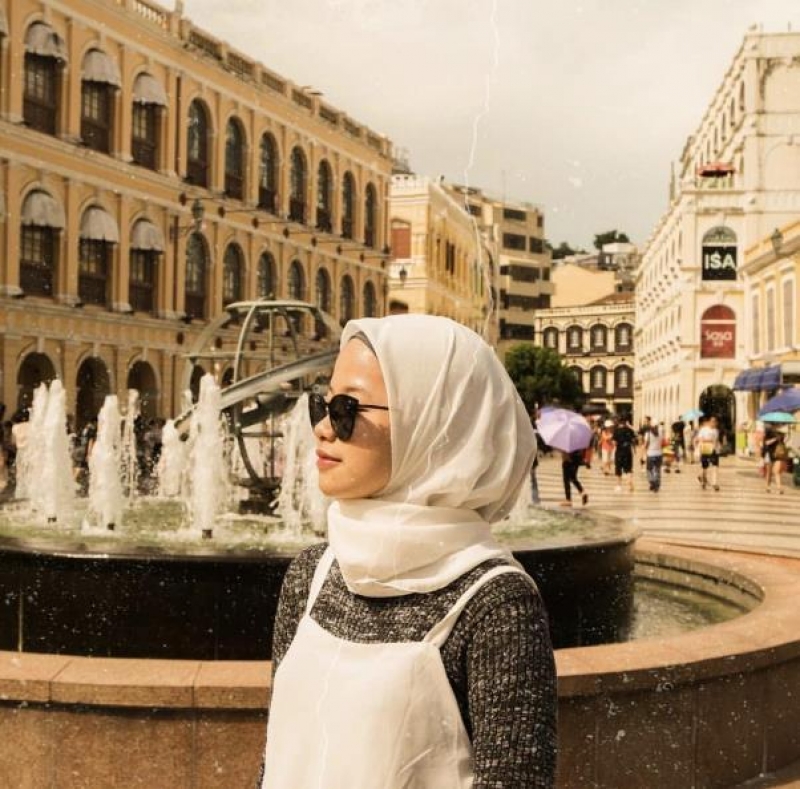 Start your 'gram-venture at the heart of Macao. Senado Square is a paved town square at the Historic Center of Macao. The wavy Portuguese-styled mosaic pavement, eye-catching neoclassical buildings and main water fountain give a truly nostalgic feel.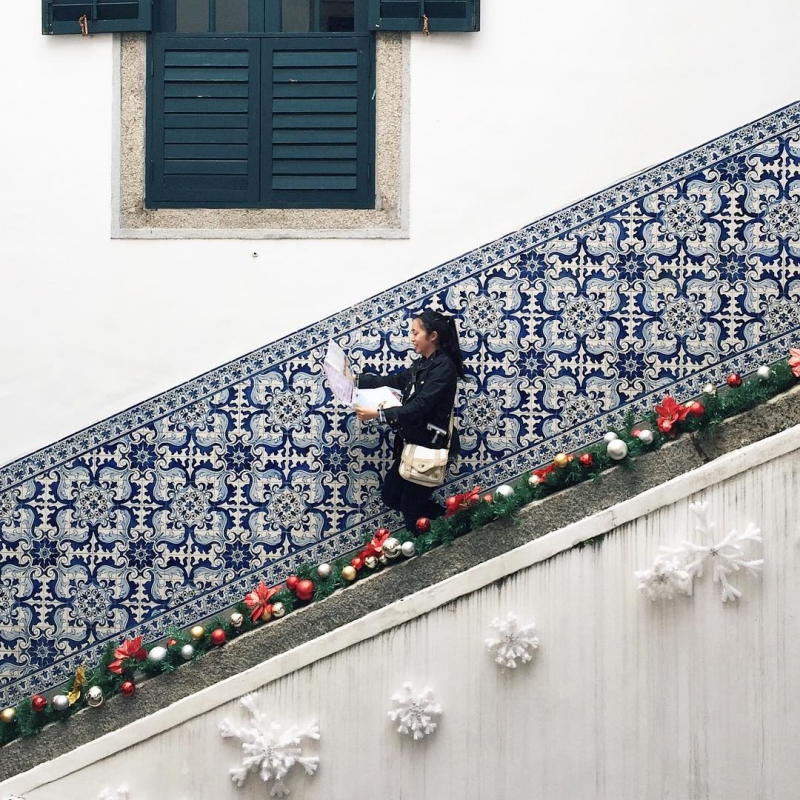 Since you're already at the Senado Square, check out the Leal Senado Building that faces it. Seemingly plain on the outside, its interior is a magical place full of photo spots. It's lined with Portuguese tiles, has a grand staircase and a mini garden upstairs.
2. Travessa Da Paixão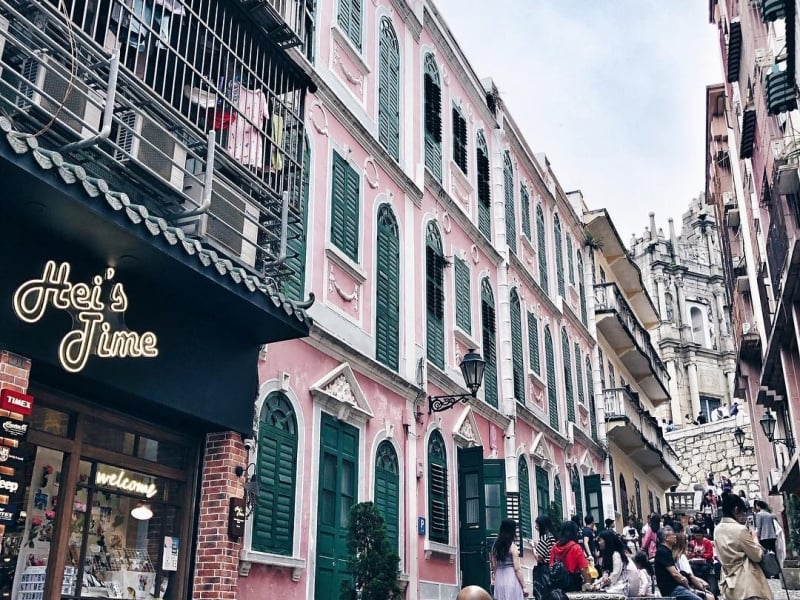 Also known as "love lane" by locals, this quaint European-styled alley is the perfect spot to snap that dreamy picture with your bae or bestie. The street is lined with pale pink and yellow buildings, creating a picturesque backdrop that resembles a chic town in Europe.
3. Coloane Village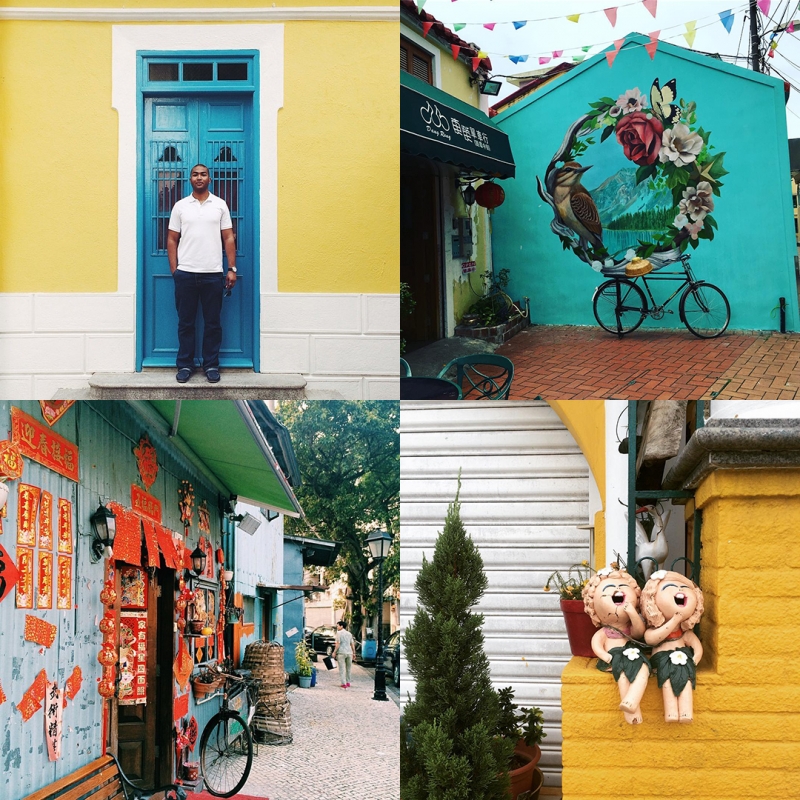 Also known as 'Macao's countryside', Coloane Village is where you escape the city and travel back in time. Some say this is the only place you can truly witness and experience Macao's rich history and culture. It's been a backdrop of many film and television shows, so rest assured that you'll find some great Instagram spots here.
Besides the popular yellow building known as Chapel of St. Francis Xavier, take in the sights of Coloane's eccentric mural-painted alleys and rural Portuguese-style houses in this colourful island.
4. Taipa Village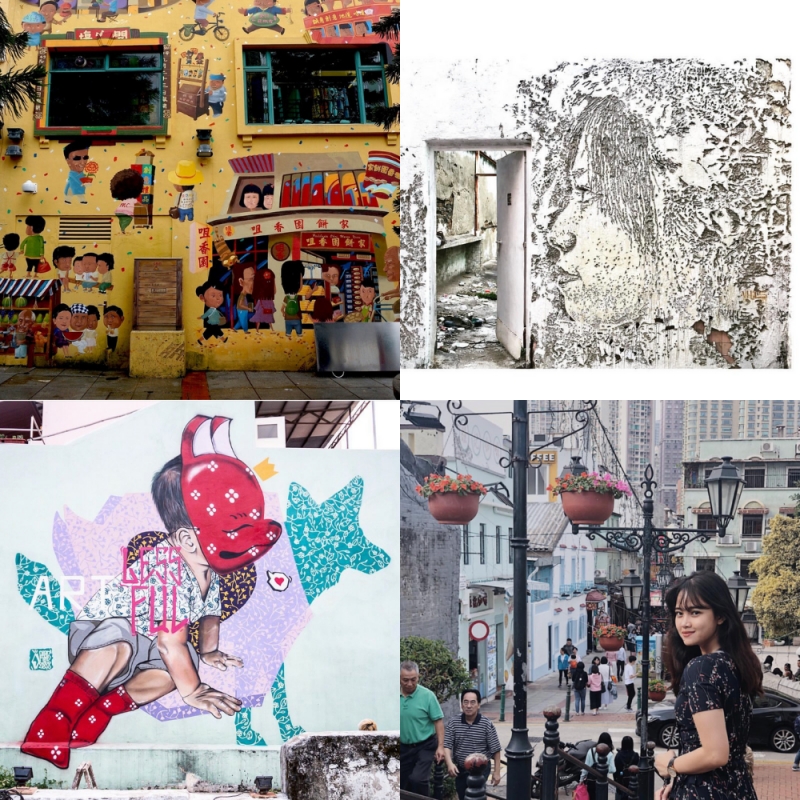 Similar to Coloane Island, Taipa Village retains the feel of authentic Macao. Marvel at the colourful pastel buildings of this charming rustic neighbourhood. Some specific places to look out for are the Taipa Village Art Space and Taipa Houses Museum.
5. Fisherman's Wharf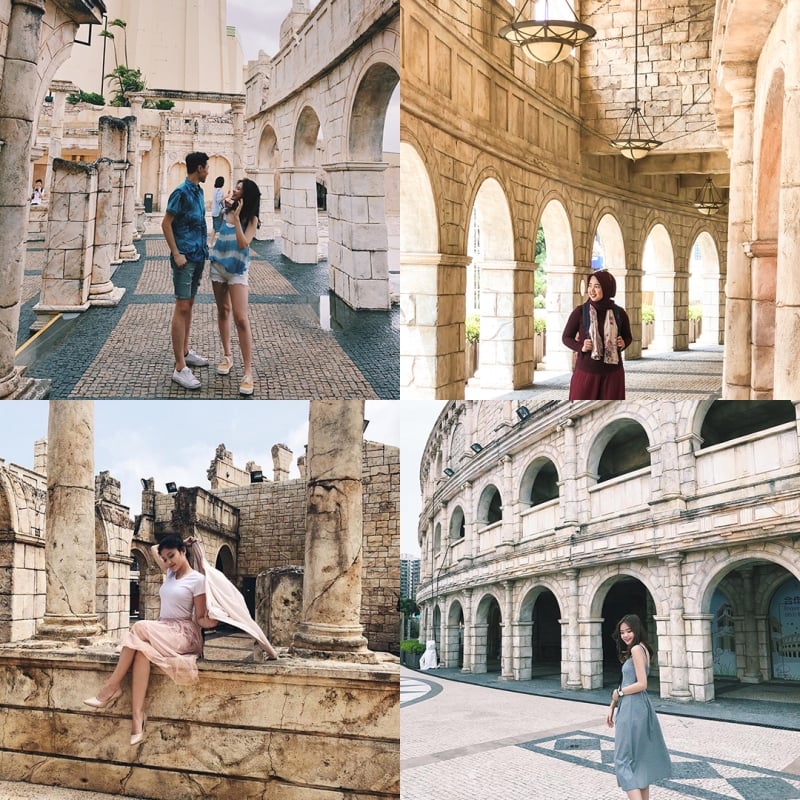 Here's another spot of Macao to trick your followers into thinking you touched down in Rome! As an entertainment complex, Macau Fisherman's Wharf is where you won't get bored. There's a great selection of antique stores, boutiques and restaurants in a quiet setting. However, the star of this area is the Roman-inspired colosseum.

6. The Parisian Macao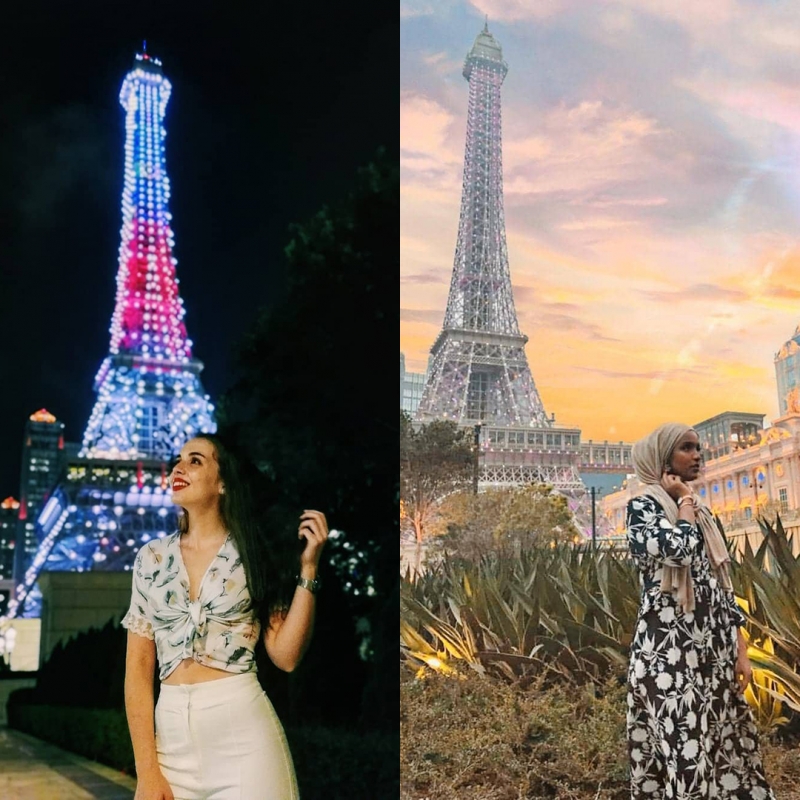 Bonjour, Macao! Does something look familiar? Live out your Parisian dreams posing against the Parisian Macao, a luxury hotel which doubles up as Macao's own mini Eiffel Tower. It looks photogenic in the day and dazzles at night, how much more perfect can a photo spot get?
7. Ruins of St. Paul's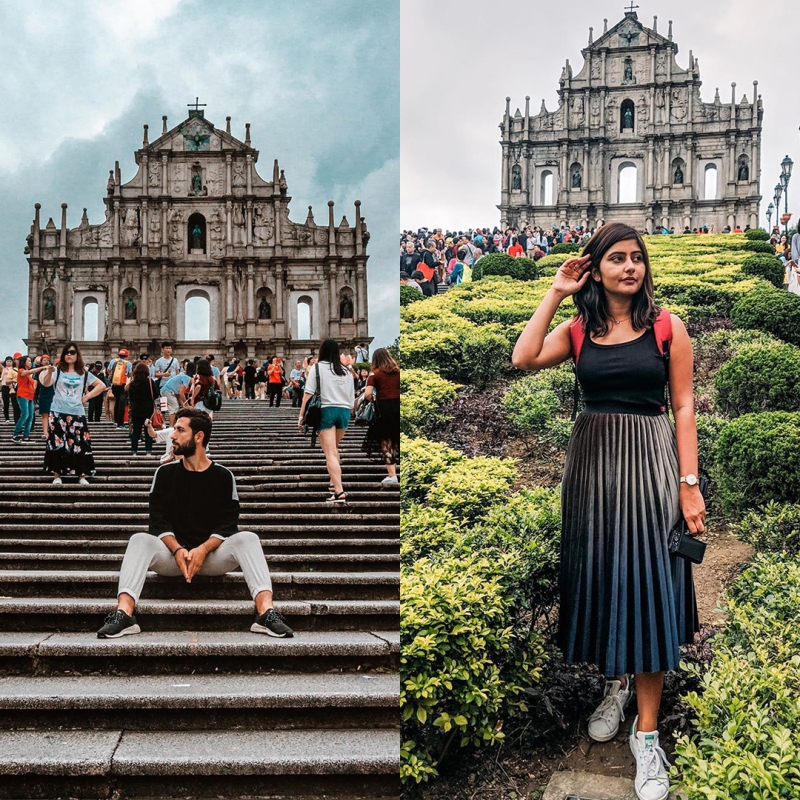 No matter where your vantage point may be, the Ruins of St Paul's looks phenomenal from every direction. Originally St. Paul's College and Catholic Church of St. Paul, only the front facade and the grand stone stairs remain of the church. Here, point your camera straight for a majestic look of the ruins, or go to a less crowded spot to avoid other tourists in your shot. 
8. A-Ma Temple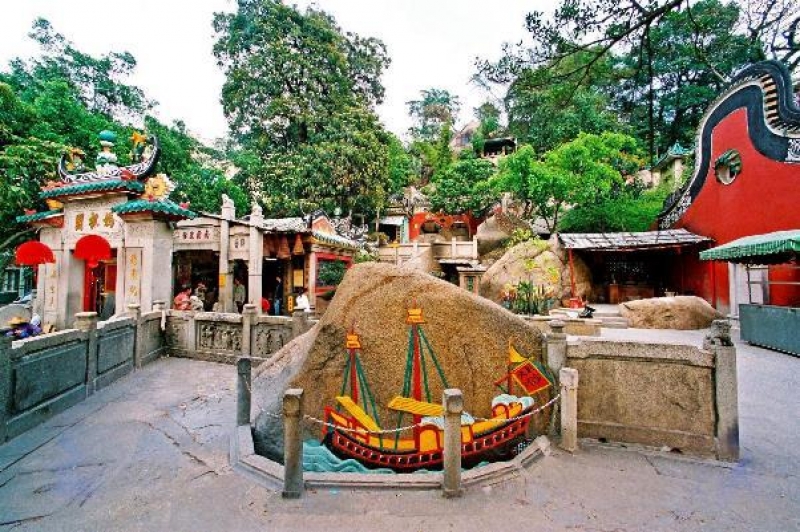 European-inspired spots aren't the only thing you can witness in Macao! Being the oldest temple around, many locals still flock to A-Ma Temple in search of peace and worship. For tourists, this makes a great spot to witness classic Chinese architecture and the famous stone lions.
9. Camoes Garden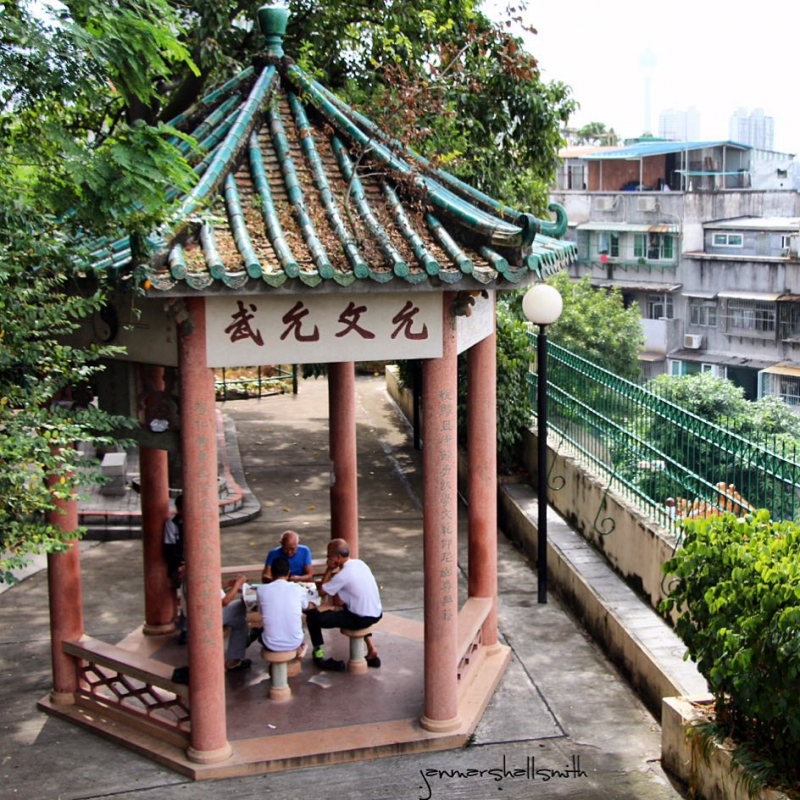 If you're more of a nature photographer, Camoes Garden is a must-visit. This is one of the public parks in Macao, covering 20,000 square metres of space. Here, you'll be able to capture the tranquil and peaceful environment.

10. Lou Kau Mansion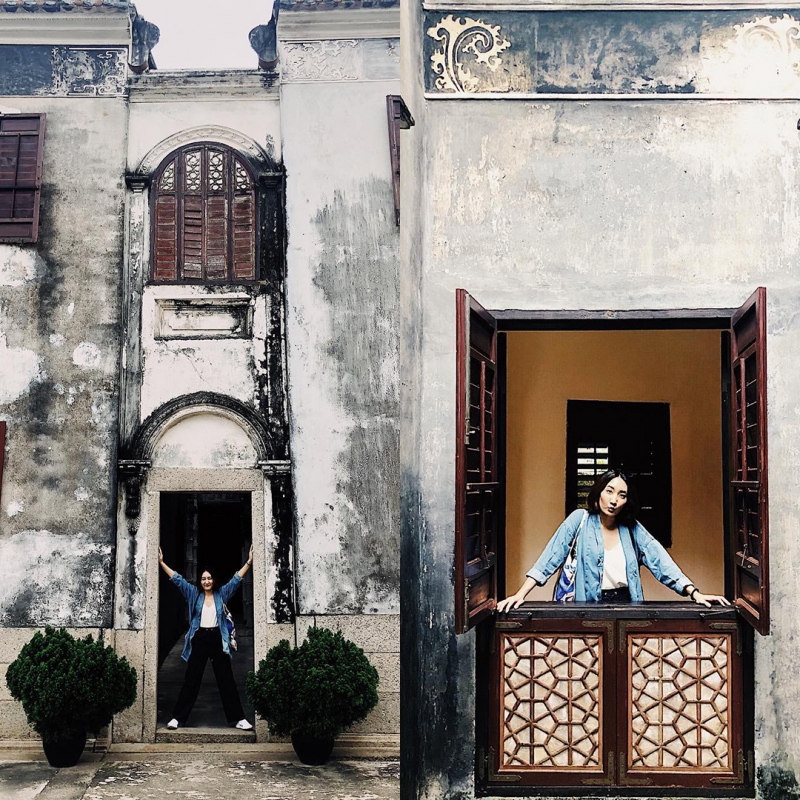 Lou Kau Mansion is a two-storey, grey-brick courtyard house, with architecture reminiscent of a typical Xiguan Chinese residential building. Spot the intricate details of the mansion – the wood carvings, the vibrant stained glass and the French windows.
Look no further and make Macao your next must-visit travel destination! For more insightful information and tips, check out the Macao Governmental Tourist Office's (MGTO) official website, as well as the Macao Tourism Malaysia's Facebook and Instagram page. Muslim travellers, be sure to also download this list of Halal & Muslim-friendly restaurants from MGTO website here.
---
Brought to you by Macao Government Tourism Office (MGTO).