The northern slope of Japan's famed Mount Fuji has been welcoming increasingly more Muslim travellers from countries like Malaysia and Indonesia. Thus, the residents of this Yamanashi Prefecture are stepping up their efforts to cater to the needs of Muslim travellers by providing more halal food options and prayer rooms.
According to the Yamanashi government, Indonesian and Malaysian Muslim travellers make up 18-55% of the visitors to Mount Fuji in 2018. The numbers are expected to grow in the coming years.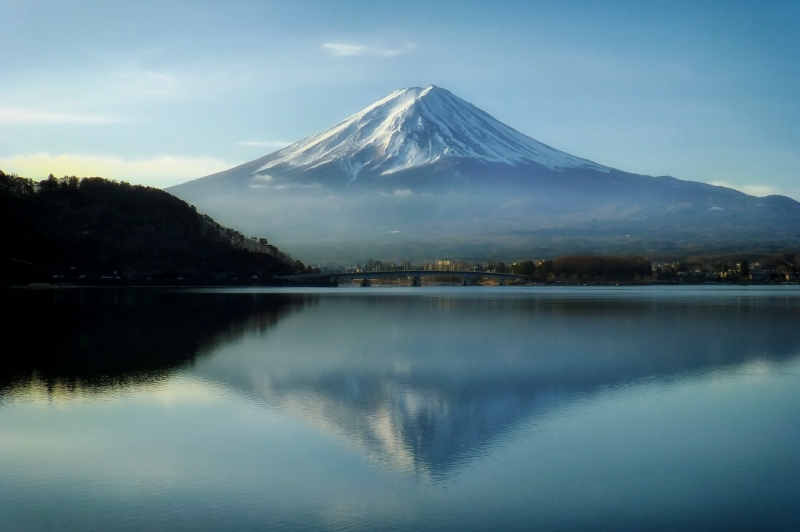 Recently, the Fuji-Q Highland amusement park opened a newly renovated Muslim prayer room in February 2019. Formerly a first-aid room, this 16 square meters prayer room is equipped with a place for Muslims to perform their ablution or wudhu' and a marker to indicate the qibla.
Even snow resorts and local restaurants in the area are stepping up their efforts to increase the level of satisfaction of Muslim travellers. For example, a restaurant in Oshino Shinobi recently obtained halal certification to offer more halal food options to Muslim tourists. The restaurant ensures a separate area for cooking and storage for halal food.
Also read: Explore Japan on a Budget: Halal Food, Transport & Accommodation
Furthermore, Muslim travellers may head to the Fujisan Wold Heritage Centre to find out any information about halal food and prayer rooms available around Mount Fuji and the Fuji Five Lakes. These are efforts put forward by the Japanese government to be inclusive of all types of travellers as Japan gears up for the 2020 Summer Olympics.