Marriage is a highly sought-after affair for many Muslims. But when nothing too promising is coming along, that's when some may resort to matchmaking. In some cultures, the elders are more than happy to do this for you, but sometimes, millennial Muslims just want to take matters into their own hands.

This is when Muslim dating sites come in handy to find you your other half. When you're on these Muslim dating sites, forget casual dates. The goal of such sites is often more ambitious than just your average hookup website.
How do they work?
Mainstream dating platforms like Bumble, Tinder and Coffee Meets Bagel have their own specific reputations and what they are so-called "best for" – whether this is a quick hookup, to find like-minded people or everlasting love.
Unlike those mainstream platforms, Muslim dating sites don't have much differentiating them other than statistics and price range. All these websites share the same ambition – being more than just your average hookup site and more focused on finding you a like-minded partner for life. Here are five Muslim dating sites that will help you find your other half.
1. Half Our Deen

Best for? Millennial Muslims who value their privacy
Membership? Ranges from US$7 to US$19 (~S$9.55 to S$25.90) per month; 10-day free trial also available
Member count: 2258 (most from the USA, United Kingdom, Canada)
On this platform, you'll have less to worry about your family or friends coming across your profile! This is because only registered members are able to view other profiles. Each member profile features personality traits, likes and dislikes.
And you know those generic questions that are asked of everyone, yet seems less than helpful in helping you understand your match? Fret not, because, on top of default matching questions presented, members can add their own questions which are meaningful to them. If you're needing some extra convincing on whether it'll be a match, they also have a chemistry prediction tool that provides insight on what married life would be like with the person.
 In an effort to become more inclusive, HOD is also in the process of upgrading their website to cater better to disabled Muslims, enabling them to find each other easier.
2. Pure Matrimony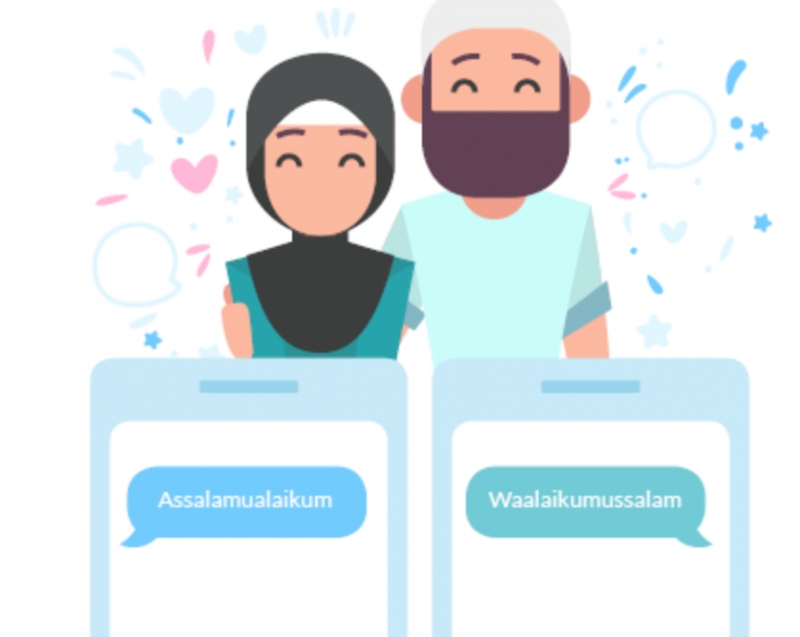 Best for? Millennial Muslims who value faith and Islamic etiquette
Membership? Free (limited); Upgrade for US$17.47 to US$6.24 (~S$23.80 to S$8.50) per month
Member count: Helps 50 people get married every week 
Featured on Ramadan TV, Islam Channel and IQRA TV, Pure Matrimony is well-recognised for its commitment to upholding Islamic etiquette in the entire process of matching. Their site incorporates the 3 Step Pure Match System, which makes use of a scientific personality match test focusing on a deeper level of compatibility that goes beyond likes and dislikes.
This site goes a step further with privacy as photos of potential matches are private until both parties are already communicating and permission to reveal has been granted. Wali support is also available upon request. 
Also read: Muslim Dating Apps Are Trending As More Search For "Halal" Love
3. SingleMuslim.com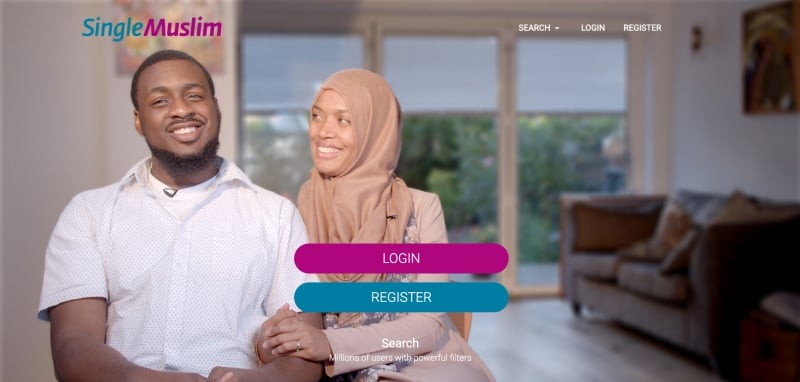 Best for? Muslims who value their privacy
Membership? Free (limited); Upgrade to Gold for £30 (~S$40.90) per month. Membership is complimentary for women.
Member count: Over 2.5 million
Instead of having to sift through millions of profiles to find "the one", SingleMuslim.com makes your search easier. Their search tool allows you to filter profiles through profession and even username!
No swearing is allowed on these platforms, ensuring a safe environment for all users. Like the others, this site also has a privacy option for photos that you can toggle on and off whenever you'd like.
4. Muslima.com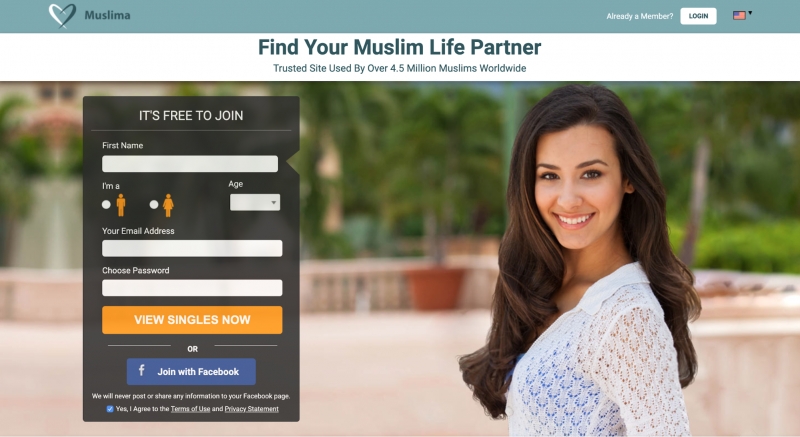 Best for? Arab Muslims seeking new friends, dating and marriage.
Membership? Free (Limited)
Member count: *4.5 million members across Europe, the Middle East, Asia and USA
*Since Muslima.com is part of Cupid Media, this number is slightly misleading because it seems to include all their affiliate companies too.
Though Muslima.com has seemingly large member pool, do note that these include profiles from their affiliate sites like JapanCupid.com, amongst many others. Nonetheless, Muslima.com offers advance messaging features on their site, ensuring that you and your prospective partner can have smooth and fruitful conversations.
5. Qiran.com

Best for? Muslims looking for a large selection pool
Membership? Free (limited); Premium from US$39.99 to US$129.99 (S$54.60 to S$177.30)
Member count: Over five million
Goodbye, fake profiles! Qiran.com has site administrators who regularly verify all profiles, ensuring the information and pictures on them are of high-quality. There is also 24/7 technical support for all members available in English, French, Arabic and Urdu for those times you're facing any difficulties with the site.
Also read: Why Muslim Dating Apps Are My New Travel Essential