New Year, new city? 2019 is right around the corner and it is never too early to start planning your next vacation. There is no better time to cross off your resolutions whether it's learning a foreign language, strengthening your relationship with your fellow ummah or even overcoming new challenges. After all, travel provides the opportune moment for you to step out of your comfort zone and grow!

From gastronomic Halal delights to monumental mosques, scroll through these 19 Muslim-friendly cities and let it fuel your wanderlust for brand new adventures to come.
1. Copenhagen, Denmark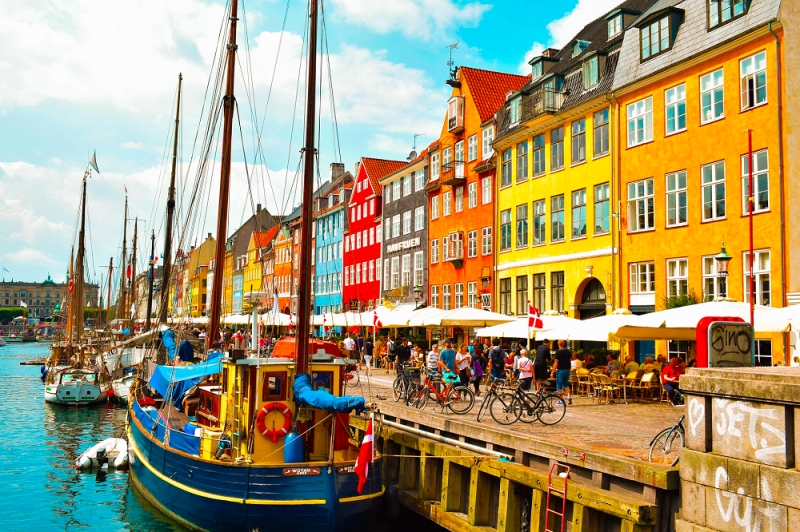 How does savouring a juicy kebab along the lovely canals of this Nordic city sound? Take your pick from the dizzying array of kebab stalls here before exploring Copenhagen's gems.

Be sure to hop on magical and nostalgic rides such as The Classic Carousel and The Spinning Cup at Tivoli Gardens. This 19th-century amusement park is worthy of a visit as it ensures fun for both the young and young at heart. For history buffs and fans of architecture, marvel at the Kronborg Castle and the Christiansborg Palace.
2. Prizren, Kosovo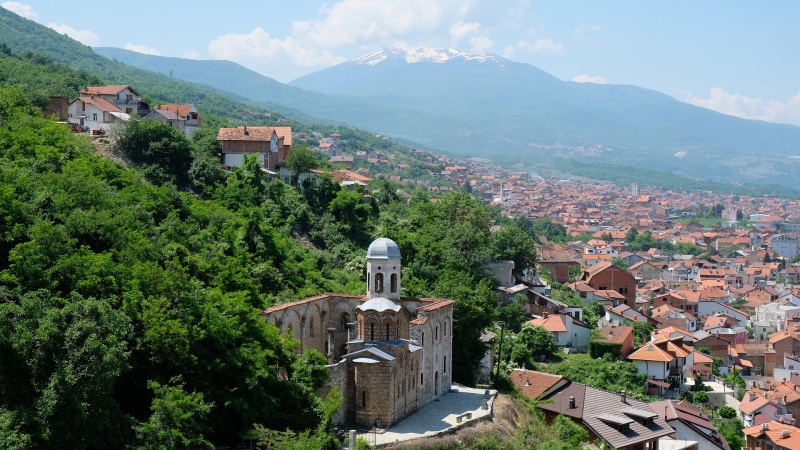 Prizren is brimming with history and culture for you to immerse in. Nestled in Kosovo, this Muslim-friendly city is a site of religious and cultural tolerance based on previous wars.

Pay a visit to the Sinan Pasha Mosque, one of the oldest and most beautiful mosques in Kosovo. Feeling peckish? Give in to your sweet tooth with a slice of trilece, a delicious Balkan cake made from milk, cream and caramel. For a breath of fresh air, take a trip to the Sharra region, which is rich with scenic mountain ranges and picturesque national parks.
Also read: Kosovo: The Undiscovered Muslim-Friendly Country in Europe
3. Taipei, Taiwan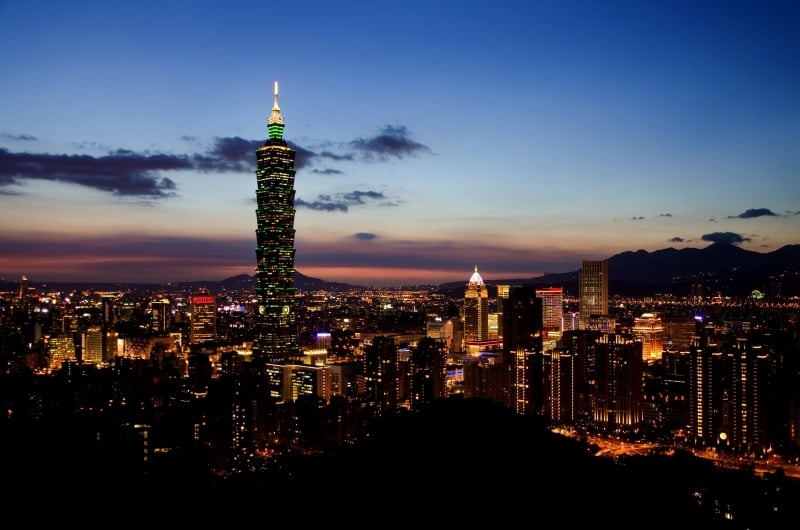 You might be surprised but Taiwan continues to see more Muslim travellers as a result of a surge in Halal-certified eateries and prayer facilities that appeal to Halal-conscious travellers.
Taipei is bursting with culture and the night markets never fail to lure visitors back again and again. The language barrier might seem intimidating, but always remember that body language (or Google Translate) is universal. Don't leave until you've slurped some local Taiwanese delights like the famous beef noodles!
Also read: 7-Day Muslim-Friendly Itinerary for Your First Trip to Taiwan
4. Meknes, Morocco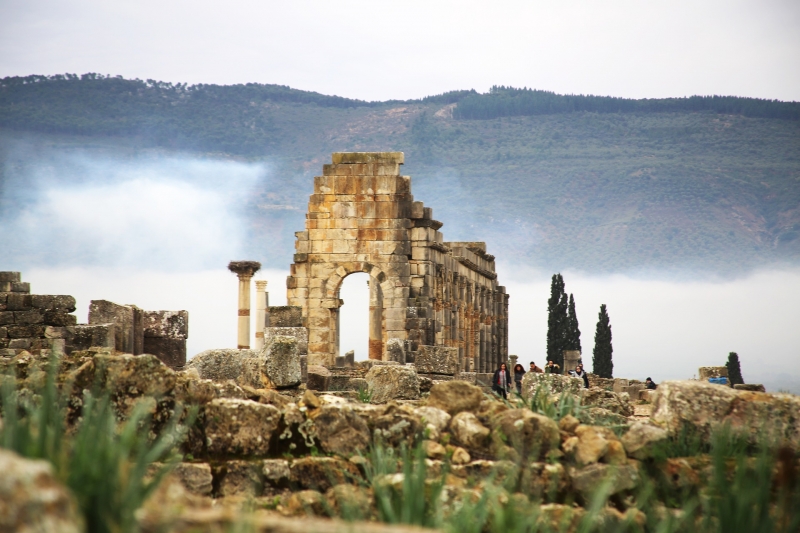 Skip Tangier and Fez and take the road-less-travelled to Meknes. The peaceful streets of Meknes are definitely a breath of fresh air. It is also a great budget-friendly travel destination due to its own obscurity.
You don't have to break your bank to have a good time here. Discover the Bou Inania Madrasa, Bab Mansour Laleuj and the Lahdim Square where you can soak in the imperial past of this Northern Moroccan city.
5. Muscat, Oman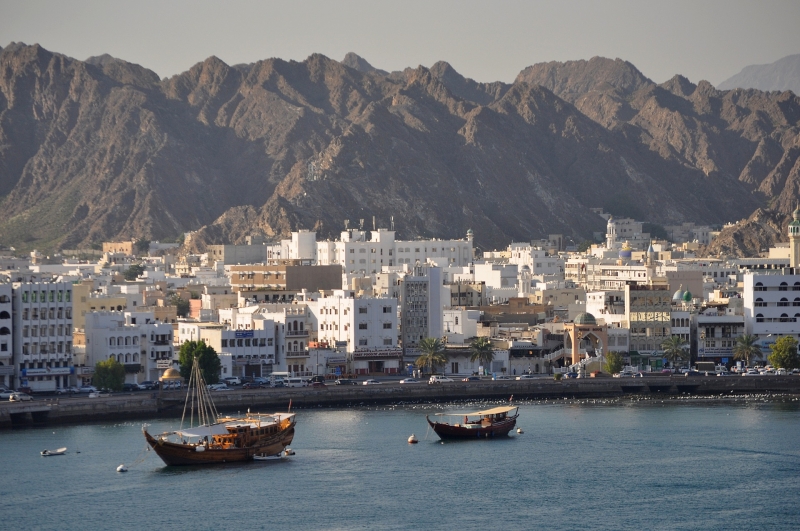 Muscat is a city to start with if you have never been to Oman. As the capital, Muscat has developed to become a must-visit Muslim travel destination in the Middle East. Although it might not seem as exciting as its neighbours in the UAE, Muscat is worthy of visiting for other reasons. The country boasts a rich history and immersive culture which makes it both authentically traditional and modern at the same time.
As Muslim travellers, you can tuck into a tantalising range of Halal food. Their grand mosques, such as the Sultan Qaboos Grand Mosque, are also a sight to behold. If you're spending at least a week here, embark on road trips out of the city to Wadi Shab and the Bimmah Sinkhole.
6. Male, Maldives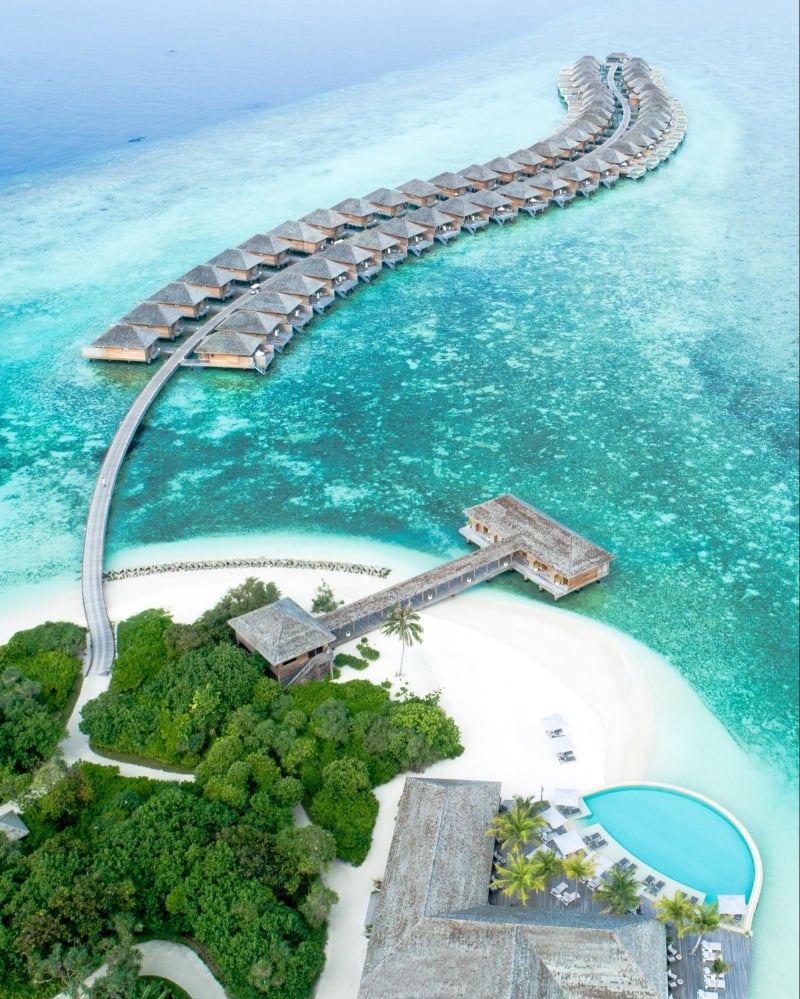 Picture this: pearly-white sandy beaches, endless azure blue seas and luxurious private villas. Pure summer bliss awaits you in Male! For those eyeing the "floating" villas or some private sun time, be sure to ride a seaplane to get to the various other isolated islands scattered all around. Tip: It is highly recommended that you book your stay with the resort directly so that they can arrange all the necessary transfers.
If you'd like, take a break from your beach holiday to explore the ornate mosque of Hukuru Miskiy, made of coral stones! Alternatively, dive into the rich history of the Maldives at the National Museum. While the Maldives is considered a Muslim-majority country, there is no guarantee that all meals prepared are Halal. You're advised to check with the hotel in advance.
7. Shiraz, Iran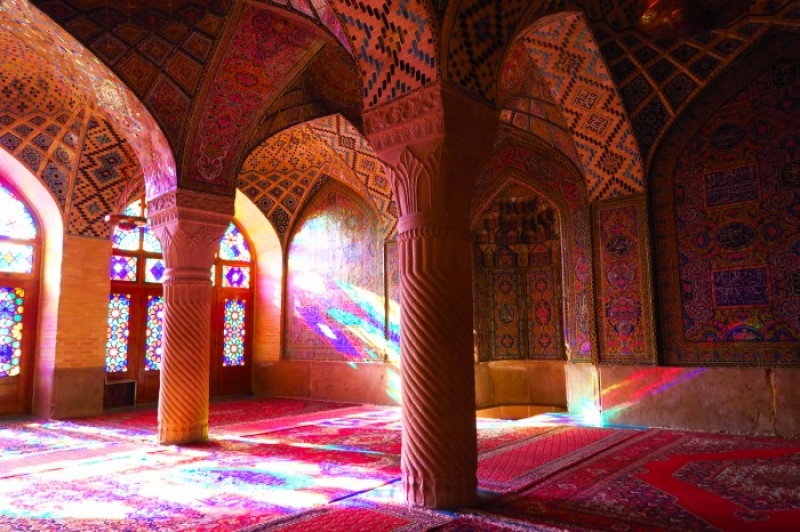 As the birthplace of poets, literature and the ancient Persian civilization, Shiraz is known as the literary city in southern Iran. Soak in Persian culture and architecture when you visit the Nasr Ol-Molk Mosque, affectionately known as the Pink Mosque. Witness how the mosque transforms into a kaleidoscopic feast for the eyes as the sun rays penetrate the stained-glass windows.

Later, wander off into the Vakil Bazaar to get yourself a Persian keepsake. For foodies, get lost in the labyrinthine alleys of Shiraz Bazaar and indulge in Iran's delectable cuisine.  
Also read: Iran Tourist Circuit: A 12-Day Itinerary for Your First Trip
8. Langkawi, Malaysia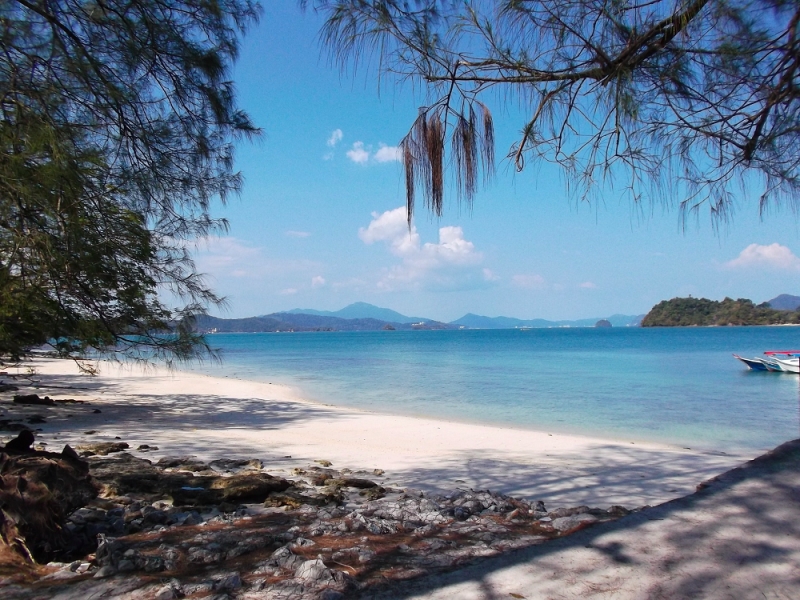 Get ready to have plenty of fun (both land and sea) on this Malaysian archipelago! Made up of 99 islands in Malaysia, Langkawi encompasses lush forests and charming paddy fields while being surrounded by a sea of emerald waters.

Hop on a boat and head to neighbouring islands such as Pulau Dayang Bunting or soak in panoramic views of Langkawi as you walk along the Langkawi Sky Bridge. Don't forget to sample the delicious local Malaysian cuisine too! The nasi kerabu, nasi dagang and ayam percik will leave you reeling for more.
9. Antalya, Turkey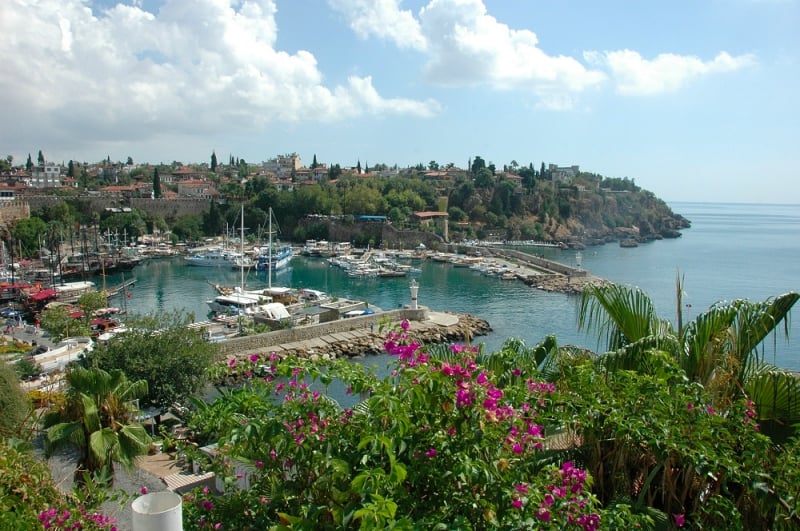 Turkey is more than just fairy chimneys, bazaars and the Blue Mosque. Antalya offers a different kind of escape when you're in this bicontinental country. This resort city has a harbour filled with yachts and beaches surrounded by female-friendly resorts, making it the perfect Muslim-friendly destination for female travellers.

Bask in the sun, play with sand and enjoy some peace of mind in private beaches without worrying about being watched. Also, treat yourself to a spa day at the traditional Turkish hammams. Don't worry, there is still plenty of history and culture for you to uncover later especially when you visit Yivli Minare or Alaaddin Mosque (with the fluted minaret)!
10. Nuwara Eliya, Sri Lanka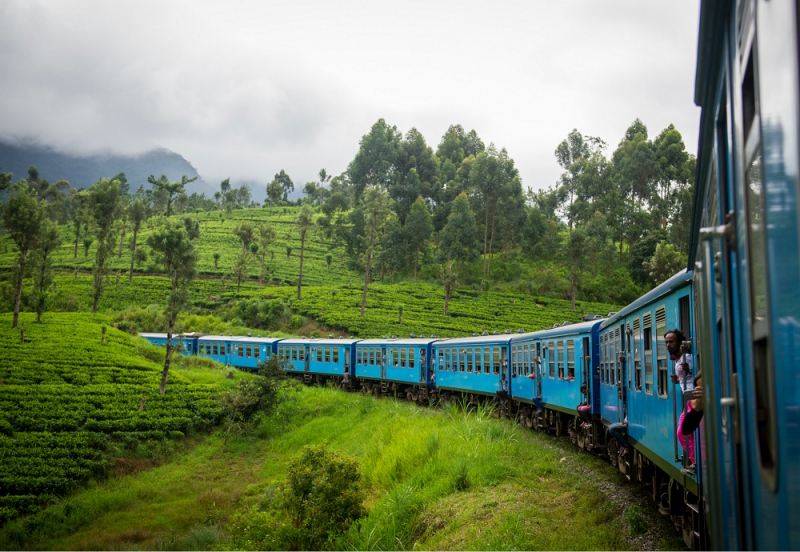 Formerly known as 'Little England', Nuwara Eliya is located in the chilly hills of Sri Lanka. In the heart of central Sri Lanka's tea industry, you will find acres and acres of tea plantations and even post-colonial bungalows tinted with trimmed hedges and flower gardens.

Leisurely stroll around Victoria Park, or take a boat ride on Gregory Lake. One stellar dish you must try before you go? Sri Lankan Curry Crab! You will definitely have a tea-riffic time here.
11. Vienna, Austria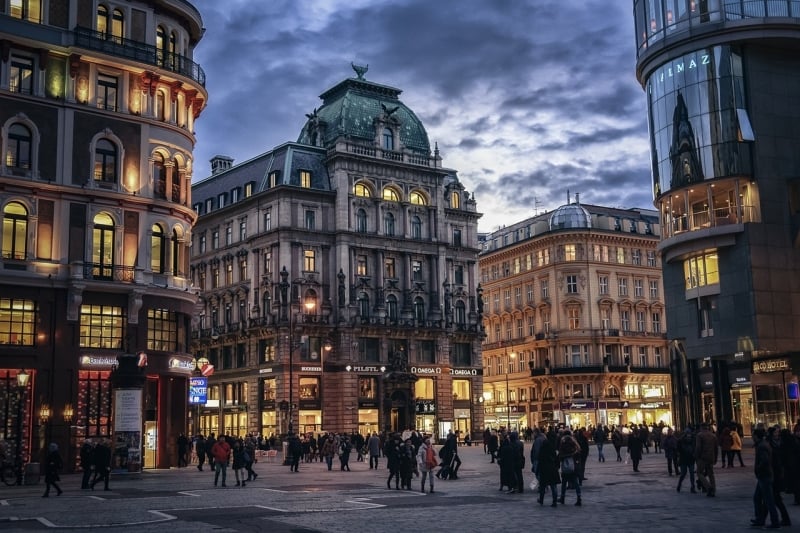 Home of artistic and intellectual Austrians namely Freud, Mozart and Beethoven, Vienna is steeped in arts, history and culture. You will be stunned by their mix of modern and imperial architecture as you roam the streets of this Austrian capital notably when you visit the MuseumsQuartier.
Continue to be mesmerised when you visit the charming palaces of Hofburg, Schönbrunn or the Belvedere, which houses 18th-century art. Though it is not a Muslim majority city, you can find Halal Mediterranean restaurants and eateries in the city. You can even explore the many mosques around such as the Haci Bayram Mosque or visit the Islamic Centre Vienna.
12. Granada, Spain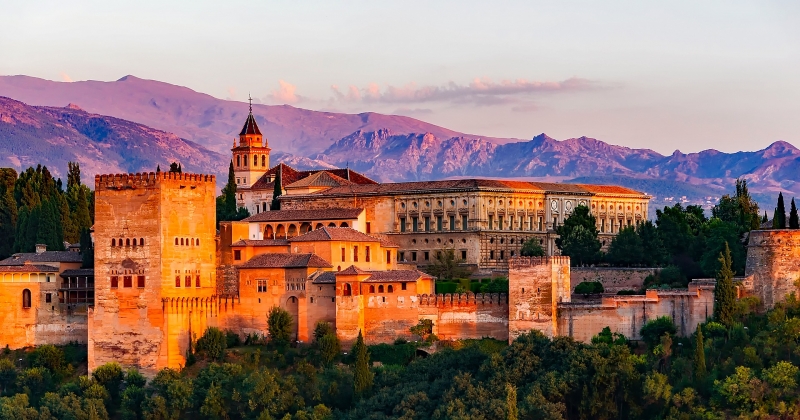 Tour Islamic Spain as you walk along the steep cobbled lanes of Granada. You will be mesmerised by the Morisco and Moorish architecture since this Spanish city has deep Islamic cultural ties.
Be drawn by the allure of Alhambra, an ancient palace, fortress complex and a UNESCO World Heritage Site. Maybe even explore the Sierra Nevada, one of Europe's highest mountains.
Also read: 5 Muslim-Friendly Travel Tips For Your Next Trip to Spain
13. Isfahan, Iran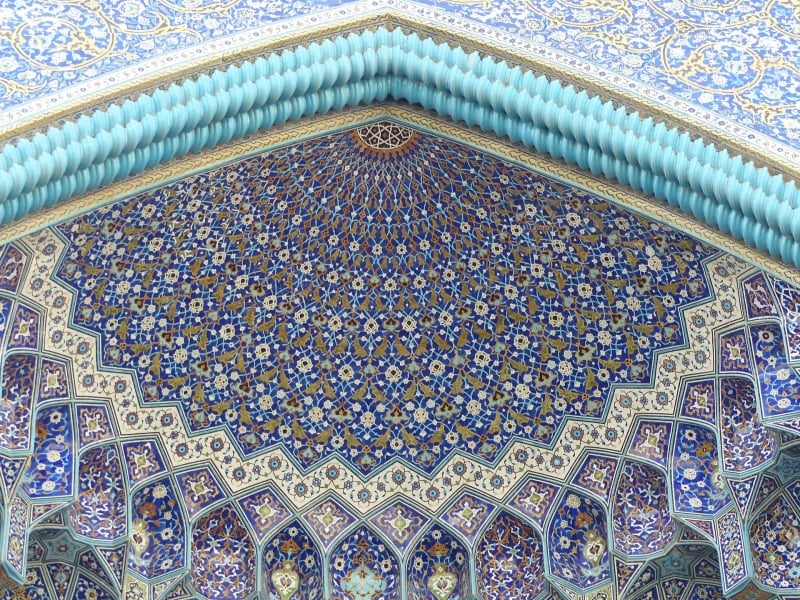 Isfahan or Esfahan is a hidden pearl in the Middle East. Be captivated by the staggering Persian architecture when you explore majestic mosques such as Sheikh Lotfollah Mosque, Jameh Mosque and Seyyed Mosque.
Embrace the Persian beauty around you as you saunter around the Naqsh-e Jahan Square, a UNESCO World Heritage site, or head west to Ali Qapu. Don't forget to cross the Allahverdi Khan Bridge where the largest river in Iran flows just beneath.  
14. Jaipur, India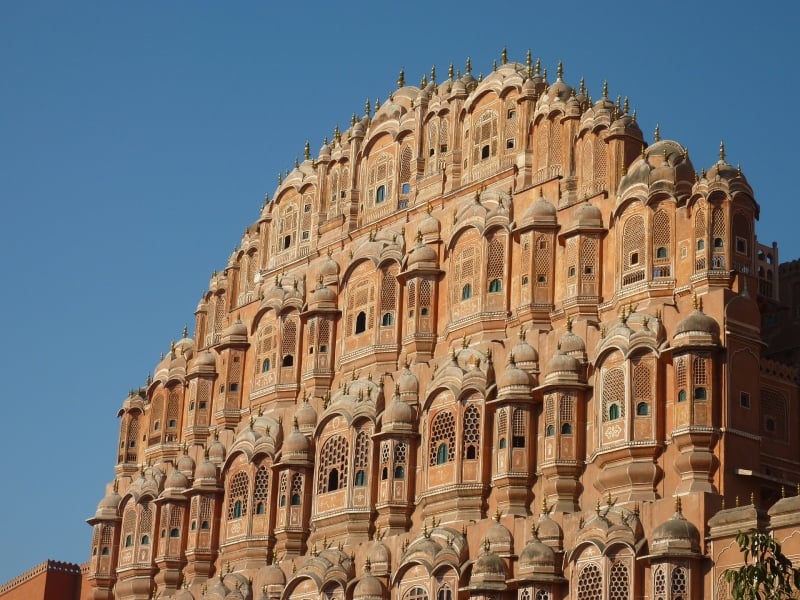 As the capital of India's Rajasthan state, this "Pink City" in Jaipur is hallmarked by the Hawa Mahal or Palace of Winds, where its sea of palace windows allow former royalty to observe street festivals.

Other charming architectural sights such as the City Palace or the Panna Meena Stepwells will catch your eye with its shades of pastel pink and symmetrical design respectively. When in Jaipur, you have to savour fluffy naans and juicy tandoori chicken at their many Halal stalls. A visit to the jewel of India is an absolute must!
15. Singapore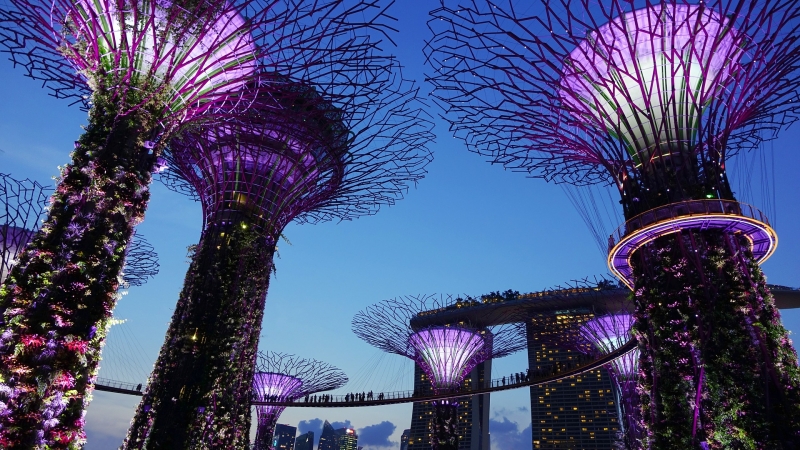 You might recognize this Southeast Asian city-state being featured in a certain record-breaking all Asian Hollywood film. Singapore is definitely much more than just super trees and staggering skyscrapers.

This little red dot may not be a Muslim-majority country but its harmoniously-mixed population does imply that there is a variety of Halal food available. As a Muslim traveller, you should roam the laneways of Arab Street and Haji Lane for hipster cafes and delicious Halal food.
16. Beirut, Lebanon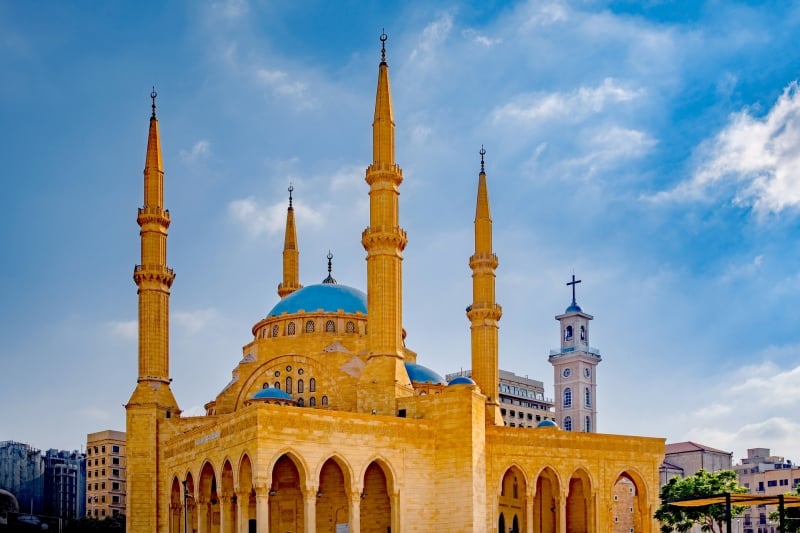 It might not be as flashy as other Middle Eastern cities like Dubai, but Beirut definitely packs a punch both culturally and historically. Dive into its storied past when you stroll the Beirut Heritage trail or the Beirut National Museum. You can find Halal food at the many zaatar stalls and do take this chance to try jibneh, a unique Lebanese coffee.

This Lebanese city is ideal for culture vultures who should peruse the Nicolas Sursock Museum and Beit Beirut to witness contemporary art fused with a dark history and politics surrounding the Middle East. As the sun sets in Beirut, Corniche makes for a perfect waterfront view to catch the stunning golden panoramas.
17. Muharraq Island, Bahrain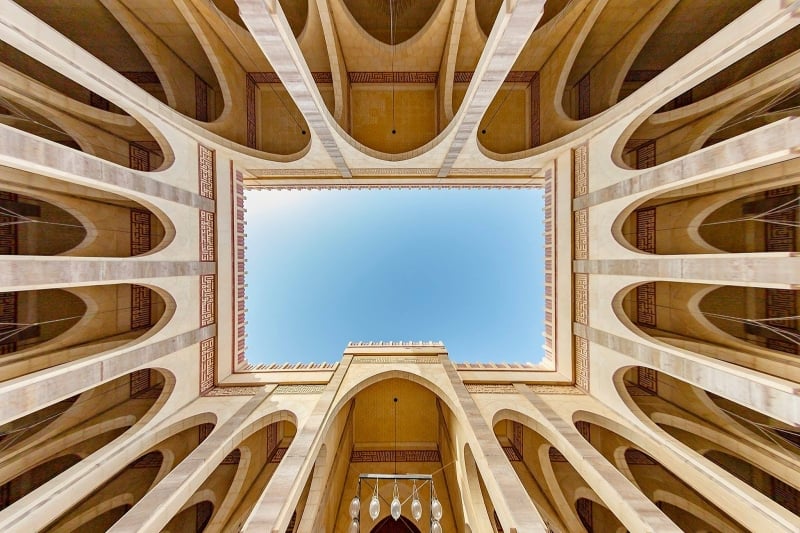 As the second largest island in the archipelago of Bahrain, Muharraq Island welcomes its Muslim travellers to the UNESCO award-winning Pearl Trail which connects 17 historic buildings. Follow this heritage trail to explore the history of Muharraq when you visit some of the culture centres like Sheikh Isa Bin Ali House, Al Oraifi Museum and Abu Mahir Fort.

Unlike its more cosmopolitan city of Manama, revel in the serenity of Bahrain. Wander into the Souk al Qaisariya market or Muharraq Souq, where you can buy sweet treats, traditional clothing, spices and pearls.
18. Yogyakarta, Indonesia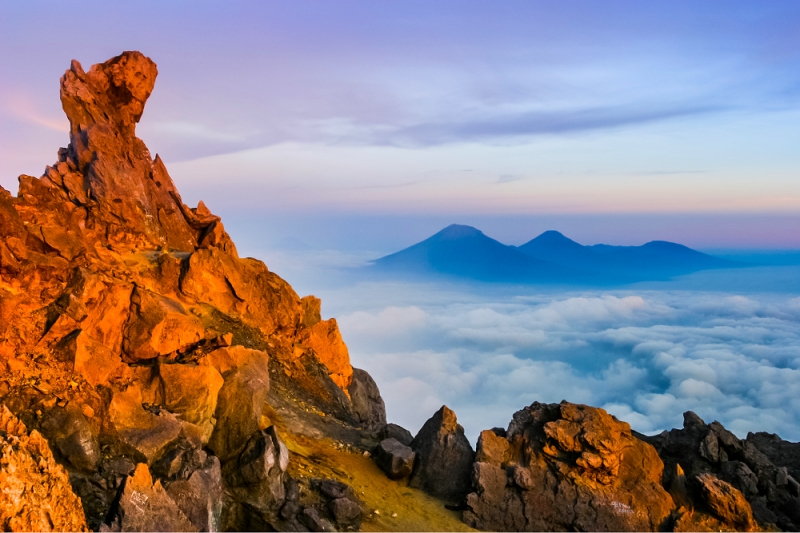 Affectionately known as Jogja, this Indonesian city is often referred to as the soul of Indonesia. Based on the island of Java, most travellers arrive to catch a glimpse of the renowned Borobudur and Prambanan temples. Yogyakarta is also a gateway to one of the most active volcanoes in Indonesia, Mount Merapi.

Embrace the local culture when you catch one of the entertaining traditional shadow puppet shows at night. Ready for some retail therapy? Get your own batik and leather goods when you roam into the dynamic Jalan Malioboro neighbourhood.
19. Kyoto, Japan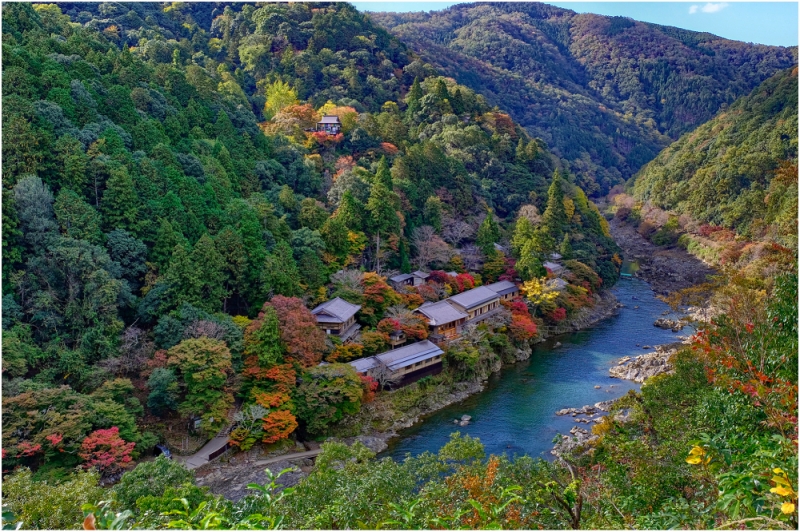 Take a step back in time as you uncover this hidden treasure of Japan. As you stroll along Gion street, you might find yourself amongst the traditional wooden Japanese houses. If peace and tranquillity are what you seek, Arashiyama's bamboo forest is perfect for you.

Kyoto may be famous for its many classic Buddhist temples and Shinto shrines like Fushimi Inari-Taisha, but it is teeming with Halal restaurants.
Are you ready to discover the new you in these Muslim-friendly cities? These 19 foreign cities are waiting to be explored. There is still plenty of time in 2018 to plan your next exciting and breathtaking holiday.