If you ask multiple people for the country that's on their ultimate travel bucket list, I bet you'll hear "Iceland!" come up more than once. And yes – with that level of enthusiasm. Muslim-friendly Iceland is a land of extremes – fire and ice, light and darkness. In this country alone, you get to walk on glaciers yet encounter some of the most active volcanoes on Earth – and perhaps that's why it appeals to so many.
As unique as Iceland is as a destination, you'll find it to be the most tricky to plan. To start you off on your Muslim-friendly Iceland adventure, here are some things that you can get up to whilst in this far-flung Nordic country.
1. Dine at Reykjavik's halal restaurants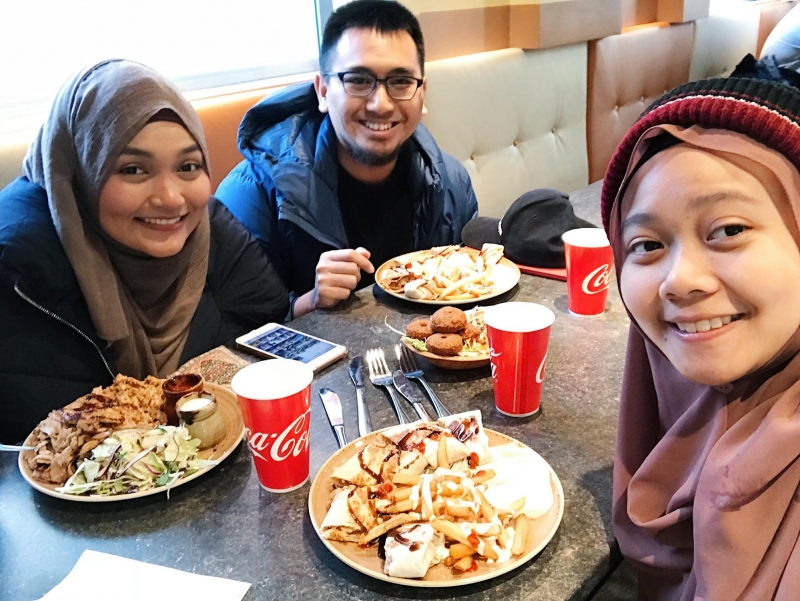 The only Icelandic city where you can find halal-certified restaurants is probably Reykjavik (no surprises there). For a country with a pretty small Muslim community, there's a couple of halal restaurants scattered around the city for Muslim travellers. The one pictured is in Mandi Reykjavik, an eatery that serves Middle Eastern cuisine like falafel dishes and shawarmas in big portions.
If your next few days will be spent out of Reykjavik, savour these last moments of tasting meat. Other halal restaurants around the city centre are Shalimar, Kebab Grill Reykjavik, Meze and Durum Restaurant.
2. Go on grocery runs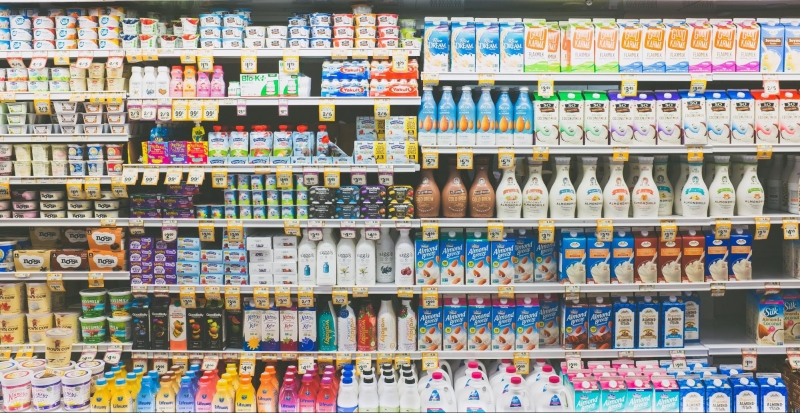 Since Iceland is notorious for its expensive food, frequent grocery runs are the way to go if you don't want to burn a hole in your pocket. A meal typically costs approximately S$20, even at cheaper restaurants. Also, it's pretty tough finding a restaurant when you're on a road trip, in the middle of nowhere.
Hence, cooking your own food or eating instant meals are perfect. Big supermarket chains that you'll see around Muslim-friendly Iceland are Bónus, Krónan and Nettó. However, do note that most supermarkets do not sell halal meat, but they do have a wide selection of seafood.
3. Hit the road with a rented car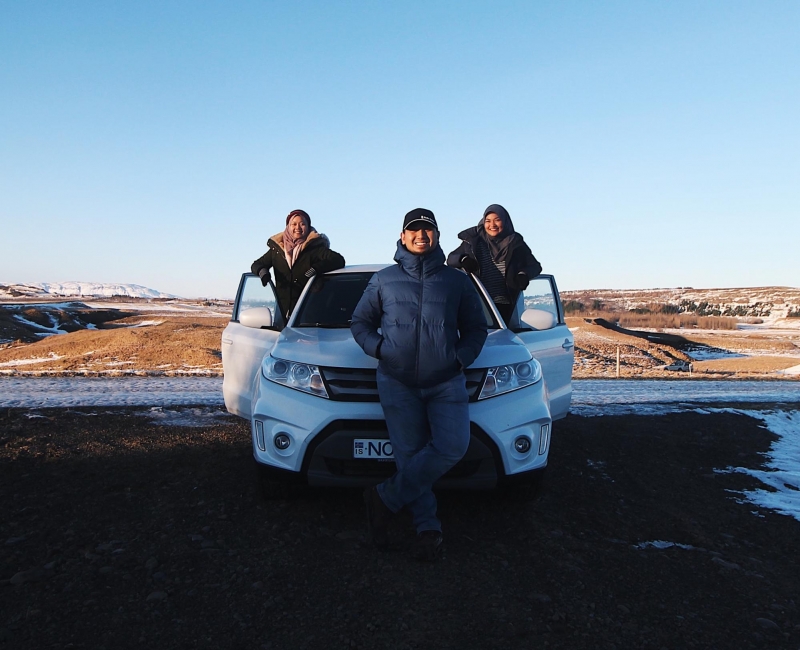 Believe me, when I say – to get the most out of your experience in Iceland, a road trip is your best bet! The reason is simple – the places of interest are pretty spread out throughout the country. Public transport in Iceland is limited to the city of Reykjavik, and that wouldn't get you to the beautiful places you're dreaming of.
There are many rental car companies in Iceland. Before departure, you may contact a rental car company. They will typically provide the option of an airport pick-up and get you settled with your sweet ride for the next few days. 
And though some travellers might not agree that long drives are their favourite, you can't really complain in stunning Iceland. Driving around gives you endless views of the vast landscapes that you can't get if you stay in Reykjavik. Just be sure to set out for a road trip with a planned route.
4. Dodge the waves at Reynisfjara black sand beach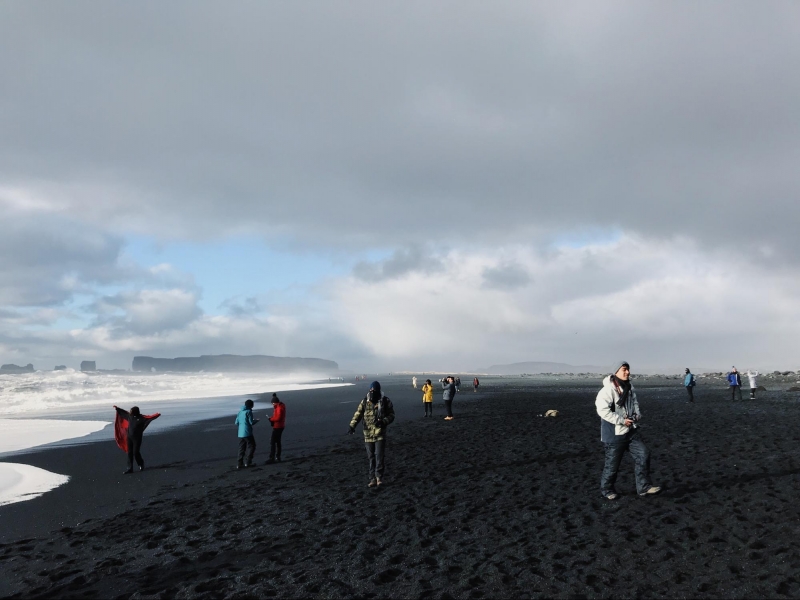 Haunting, mysterious and mesmerising – that's how I would describe being on a black sand beach. Reynisfjara is one on the South Coast of Iceland and also known as one of the most beautiful black sand beaches in Iceland. A plus point – it's pretty accessible too. Like anywhere else in Iceland, the weather is unexpected so do remember to dress in layers – it can get especially windy when you're by the shore!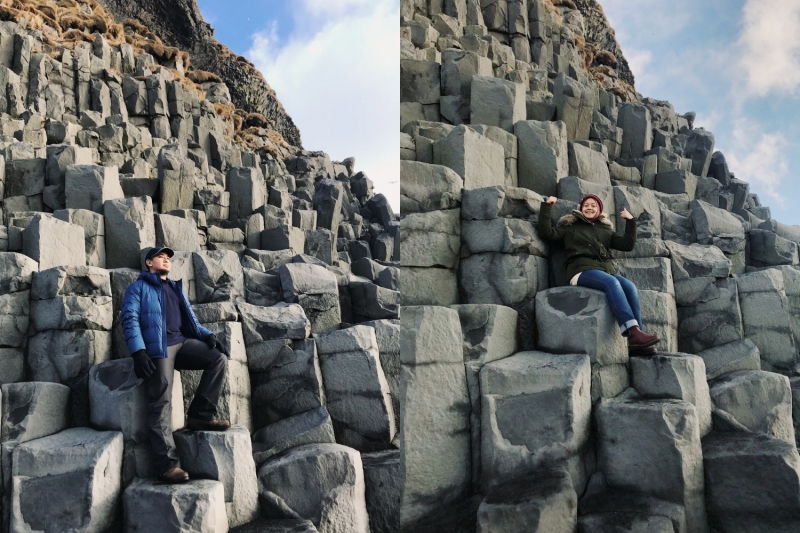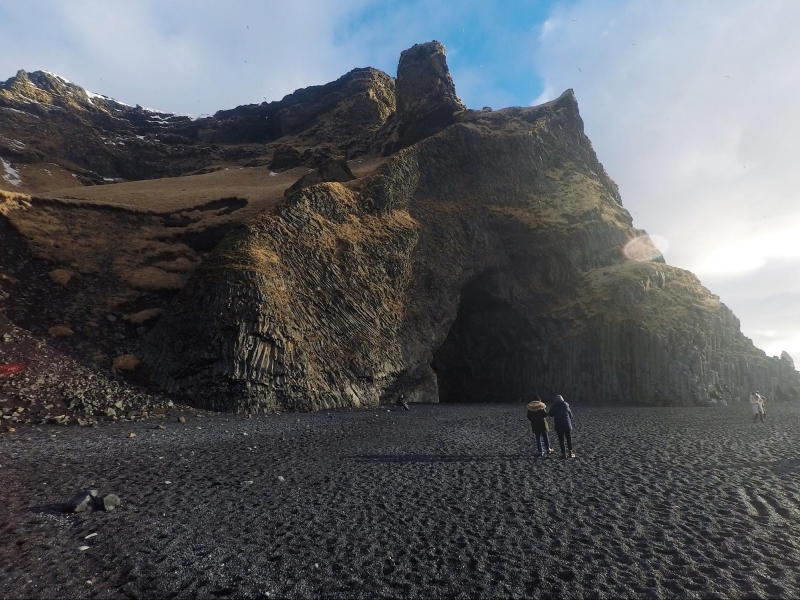 Apart from the panoramic views and roaring waves, Reynisfjara is also home to the renowned basalt columns and Hálsanefshellir Cave. Can you believe that these long, geometric columns tourists sit on and pose with now were once oozing, hot lava flowing out of an erupted volcano?
5. Try Hákarl (or fermented shark)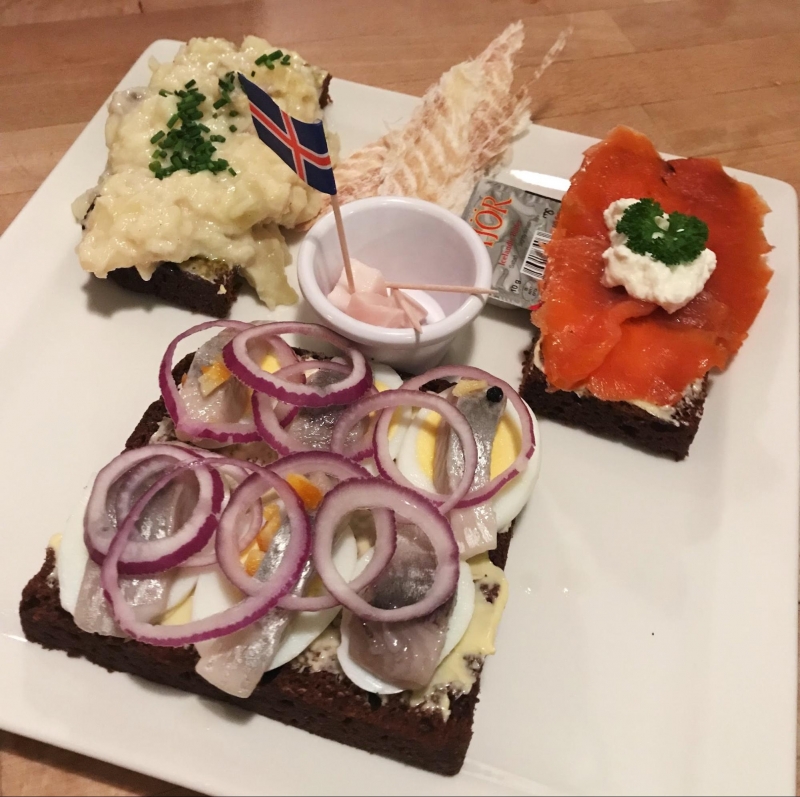 When in Iceland, try Hákarl. It's the national dish of Iceland and quite possibly the most pungent-smelling food you'll ever encounter. Gordon Ramsay couldn't even swallow it – that's when you know it's not for the faint-hearted. But, it's still worth a try. It has a cheese-like texture and has a very strong taste.
6. Hike a glacier and explore ice caves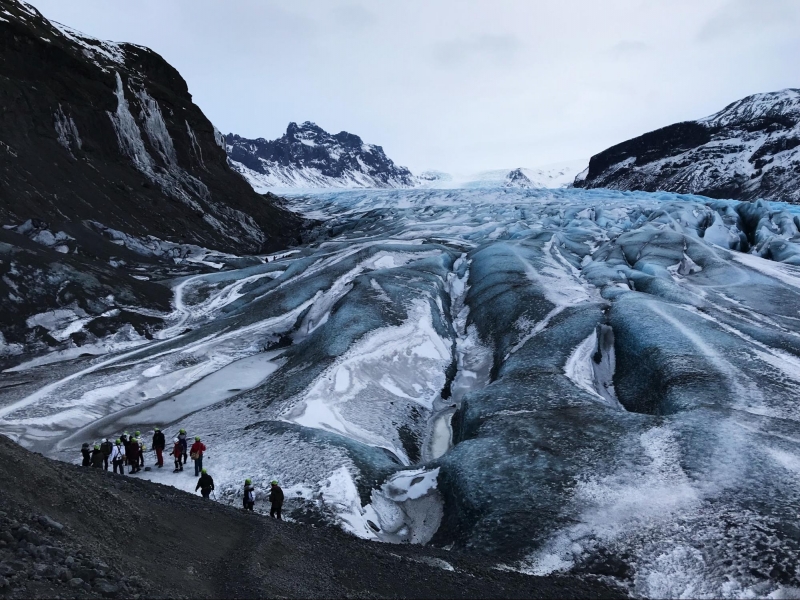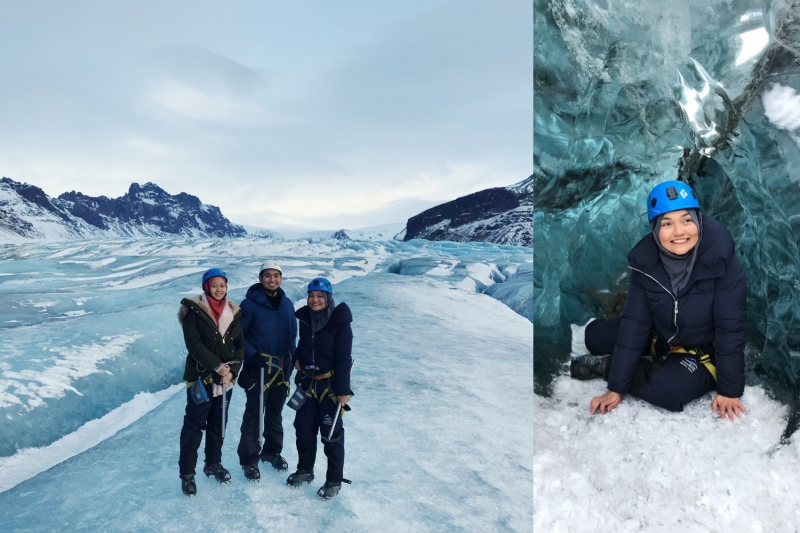 Go on a glacier hike! Vatnajökull is Europe's largest glacier, and hiking a glacier really is a phenomenal experience. There are many local hike operators available. You'll typically start off the hike with a briefing and equipment prep. Afterwards, the guide will head the group towards the glacier itself, proceeding with the hike. It's an amazing feeling to be able to come face-to-face with these crystal-blue blocks of ice!
7. Venture into the locals' secret waterfall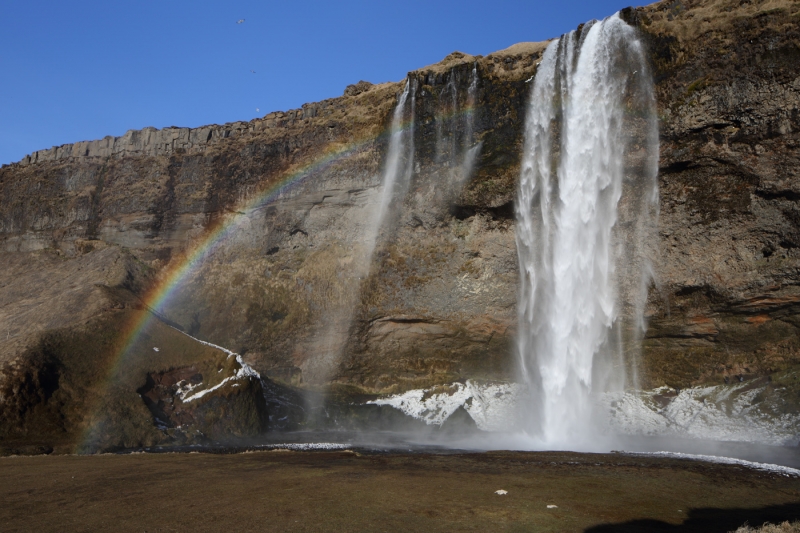 Waterfalls in Iceland are in abundance – one of the larger ones is the Seljalandsfoss. It stands at 65 metres tall and gets pretty crowded with tourists. This also makes a great pit stop as there's a cosy stall, located right near the parking lot, selling hot chocolate and freshly-baked treats to warm you up.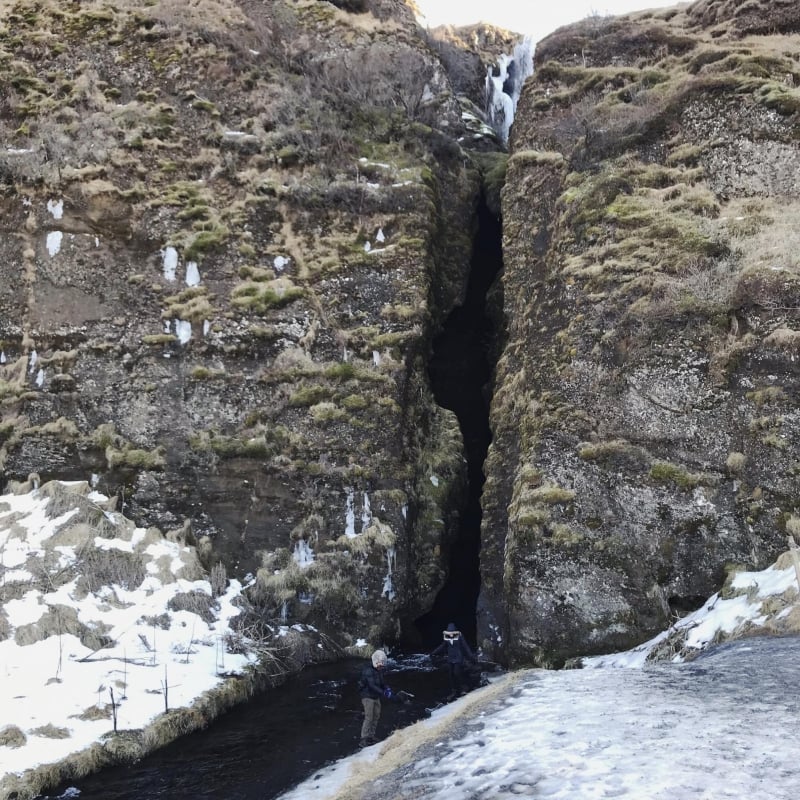 Once you're done admiring the breathtaking beauty of Seljalandsfoss, don't go yet! Seljalandsfoss is close to a smaller waterfall called Gljúfrafoss. Up until a few years ago, this was the Icelandic locals' best-kept secret. As seen in the picture above, this waterfall is partially obscured by the cliff rock.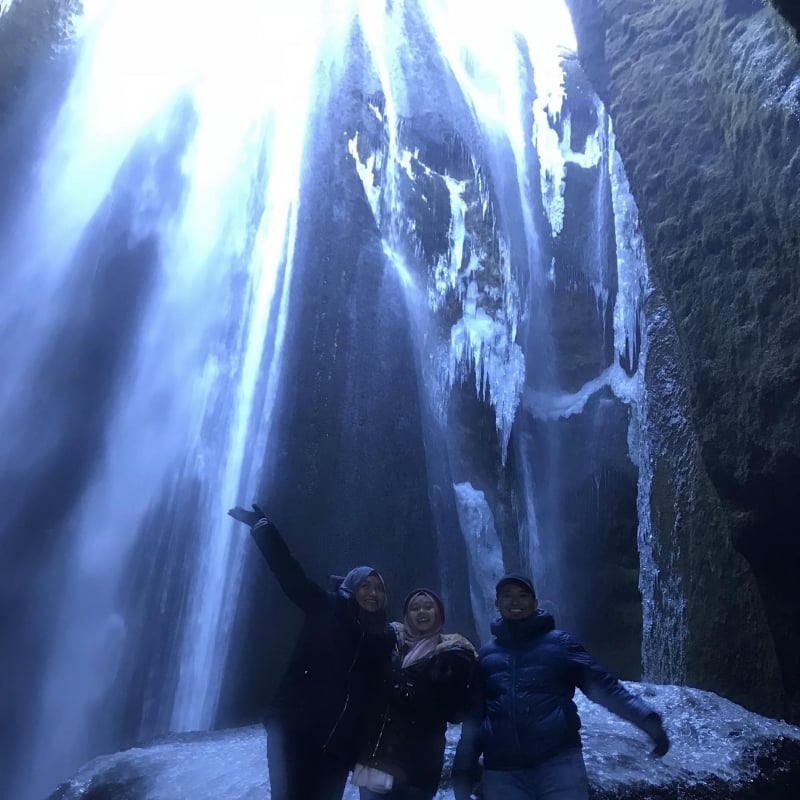 However, tourists are able to follow a trail to enter the narrow canyon where the water plummets to a small pool. It might be a feat to get to (so be careful!), but it's an amazing atmosphere inside. The water crashes into the small pool below, so you're bound to get wet, but it's all part of the fun!
Also read: 9 Muslim-Friendly Honeymoon Destinations To Explore in 2019
8. Hunt for the Northern Lights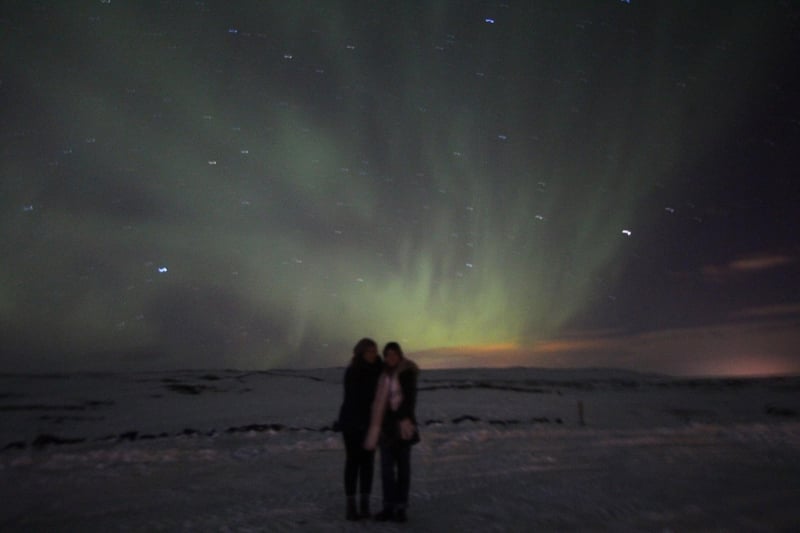 This one is a no-brainer, right? Surely if you're in Iceland, you can't miss the beautiful aurora. If you are no expert in hunting for the Northern Lights, I'd recommend booking a tour to enjoy the luxuries of a guide. Also, if you're with a guide, they'll know how to take the best pictures so that the lights actually appear on your camera. If you're trying to maximise your chances of catching the colourful, dancing light show in real life, you'd want to look at visiting Iceland from late-August to mid-April. 
9. Hike to the DC-3 plane crash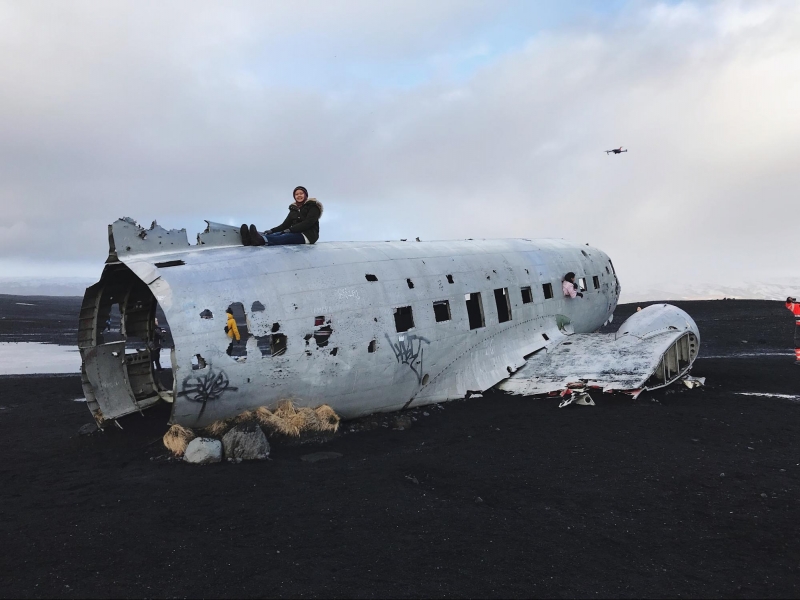 Whether you're an aeroplane nerd, a Shah Rukh Khan fan, an avid photographer or just a clueless tourist, the DC-3 plane crash site is one of the most fascinating sites to visit in Iceland. Located within the black sand desert of Solheimasandur, visitors would need to take a 50-minute walk (about 3km) from the main parking lot to the plane wreck site.
10. Indulge in high-quality salmon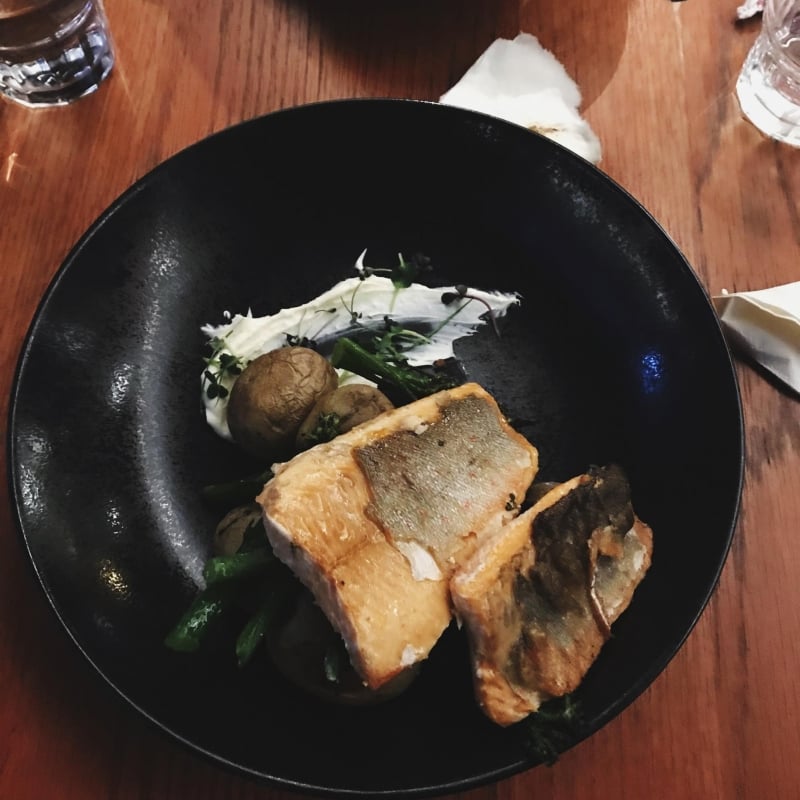 Salmon-lovers, rejoice! Icelandic salmon is known for its firm flesh structure and low-fat content, and you'll be able to find it in most marts and tourist shops that you encounter. Restaurants would serve it as a plated dish while tourist shops would typically have it in pre-packed sandwiches.
There you go! Starting to plan for a fruitful trip around Muslim-friendly Iceland might be daunting, but all these pointers should get you started on your trip-planning. Till then, the land of fire and ice awaits!
Also read: Muslim Travel: A Guide to Buying Food in European Supermarkets