Whether you're newlyweds or have been married for some time, it's never too late to go on a honeymoon. A honeymoon right after the wedding may have been out of the question for some new couples due to many possible reasons but who says you have to completely skip out on it, just because you missed the timing? After all, it is certainly a good sign if you're still wanting to celebrate your marriage even when you're technically out of the "honeymoon phase".
Your intentions for going on a honeymoon may be to commemorate your lifelong commitment to each other or simply to spend time away together before you begin married life. Either way, you'd want to be somewhere that'll allow you to focus on each other, as well as have the most memorable time together.
These nine destinations will allow you to do just that while providing the most picture-perfect backdrops to boot!
1. Oman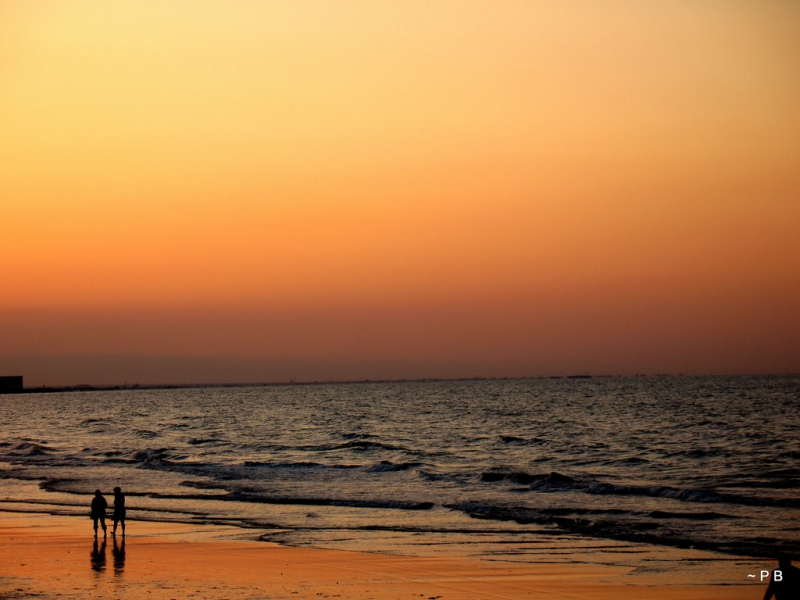 Many couples want that dreamy beach honeymoon where they can feel the warm and soft sand on their bare feet, and the cool sea breeze blowing on their faces, but some would also go for the more off-grid option of doing a desert honeymoon. Oman is a great destination for both!
Being surrounded by the Gulf of Oman and the Arabian Sea means that there are plenty of beach-front hotels to choose from. Staying in Muscat will give you access to the captivating Qurum Beach and its crystal-clear waters, but it's also well worth exploring the diverse range of beaches that Oman has to offer by car.
Couples who are a little more adventurous can also opt to stay in Wahiba Sands, Oman's magnificent dunes. Despite the barren deserts, there's so much to occupy yourselves with, including stargazing, dune bashing, as well as camel rides for two!

A trip to Oman wouldn't be complete without giving the spectacular Sultan Qaboos Grand Mosque a visit. Housing the world's largest chandelier, the intricacy in its interior will definitely take your breath away.
Also read: Visit Muscat, Oman: Where to Eat, Explore and Stay!
2. Turkey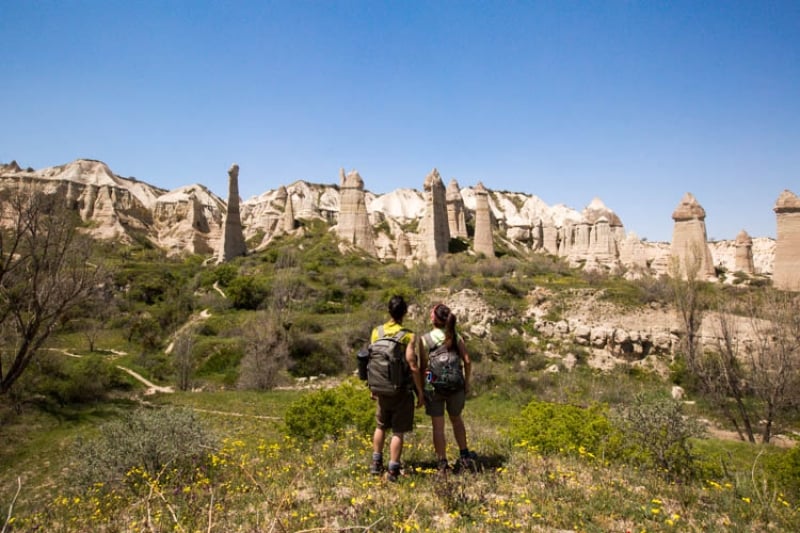 It's easy to find Halal food and Islamic influence in Muslim-populated Turkey, which makes it unsurprising that it's a popular destination among Muslim travellers. Although Istanbul's a popular place for visitors, you'll love discovering other parts of Turkey on your honeymoon that are a bit less crowded, and a little more romantic.
From accommodation to places of attraction, a honeymoon to Cappadocia will truly be an unforgettable experience. Carved out of igneous rocks, Göreme is a quaint and serene town in the Cappadocia region where you can cosy up in a cave hotel of your liking, as well as admire the remarkable hoodoo or "fairy chimney" rock formations up-close.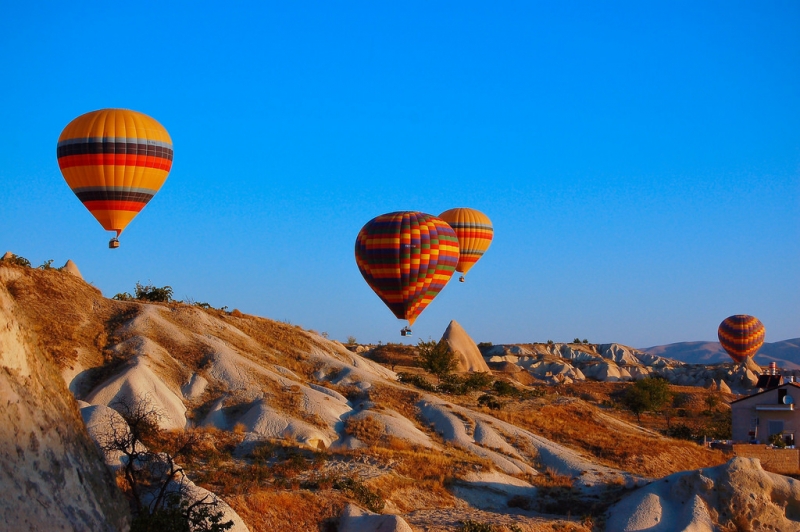 Love is literally in the air when you take flight on a hot-air balloon tour around the many valleys around Cappadocia. It'll be an experience like no other (especially at sunrise!) as you cruise along in the sky, but there are wonders that'll be just as amazing on the ground. Learn about the history of the region by traipsing through the Göreme National Park, or as some refer to it, the Göreme Open-Air Museum.
3. Tunisia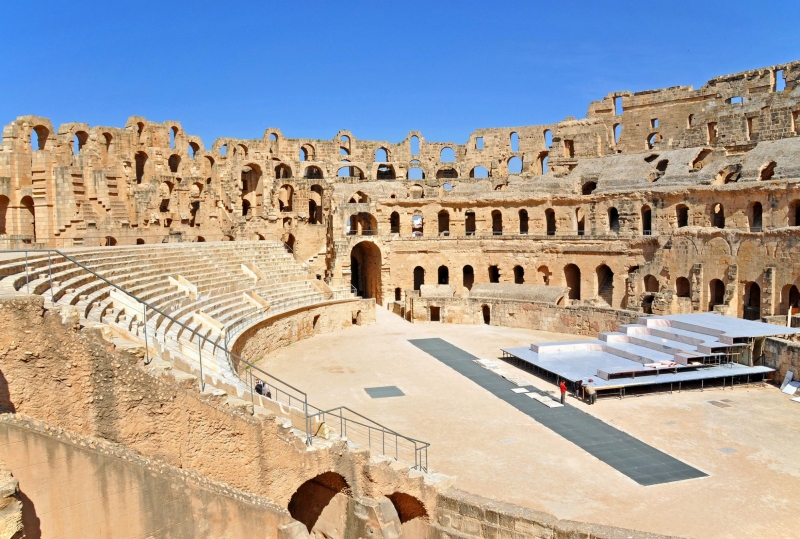 Another honeymoon destination located along the Mediterranean coast is Tunisia, the smallest country in North Africa. While places like Turkey has been well-explored by today's Muslim travellers, there's still much to uncover about Tunisia's enigmatic beauty, and what better way to discover somewhere new for the first time than with your life partner?
Although you can choose to relax at the plenteous beaches that Tunisia has, or even go exploring in the Sahara, what will set Tunisia apart is its captivating history. Witness the remnants of its past when you visit sites such as El Djem Amphitheatre and Dougga which best signal ancient Roman conquest.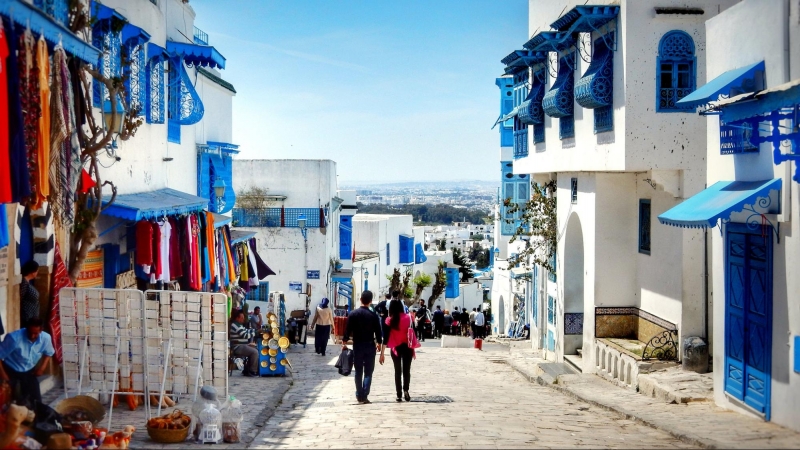 If you and your partner are inclined to art and culture, you'll be enchanted by the artists' town north of the capital Tunis, Sidi Bou Said. Apart from the art and outdoor marketplace, the blue-and-white look of the town that's reminiscent of Santorini will sufficiently charm your socks off. If you get the chance, have some tea or coffee at Café des Délices at sunset, and enjoy a lovely view of the Tunis Bay and the rest of the town in the company of your loved one.
Also read: 8 Reasons Why Muslim-Friendly Tunisia Should Be Next On Your Bucket List
4. Maldives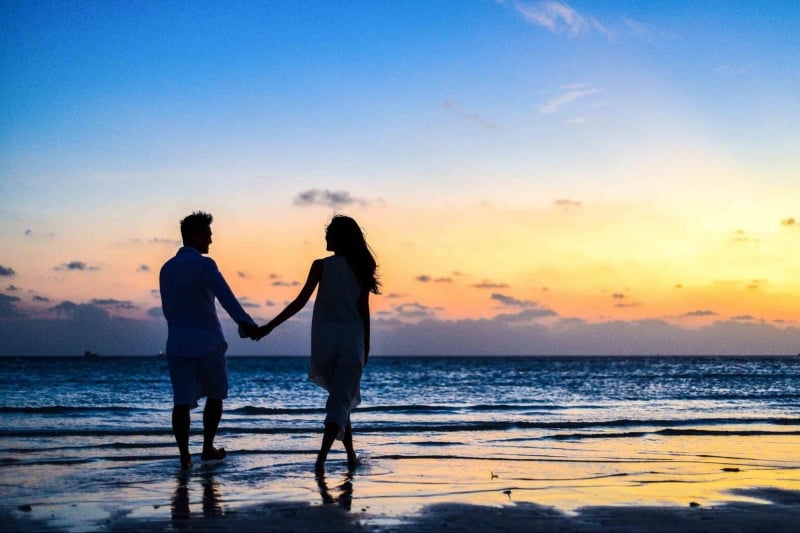 If the previous destinations sound too adventurous for you to take on first thing as a married couple, you'll probably want to head to somewhere that'll guarantee you an enjoyable and relaxing honeymoon. The Maldives is the perfect place, where white sand beaches and cooling blue waters abound.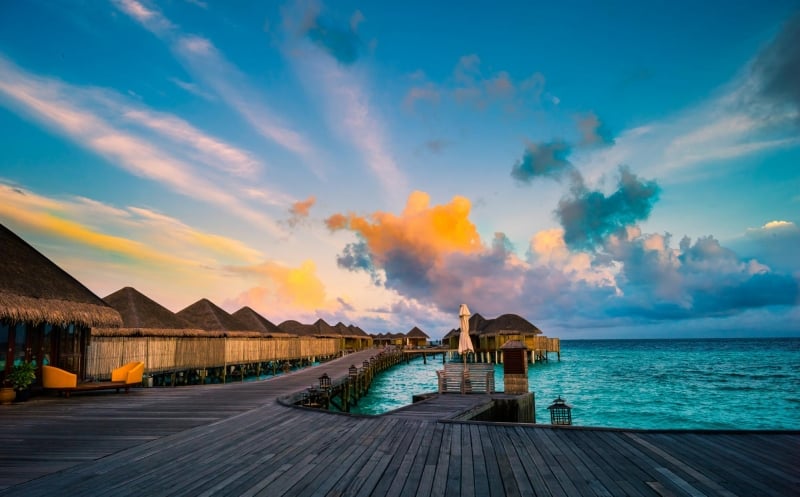 For couples that want their privacy, you can choose from a variety of island resorts that have private villas. Some of the islands even have mosques and prayer facilities for their Muslim visitors, and most are able to accommodate the Muslim diet. With food and prayers settled, you'll definitely be able to enjoy a fuss-free honeymoon in the Maldives!
5. Thailand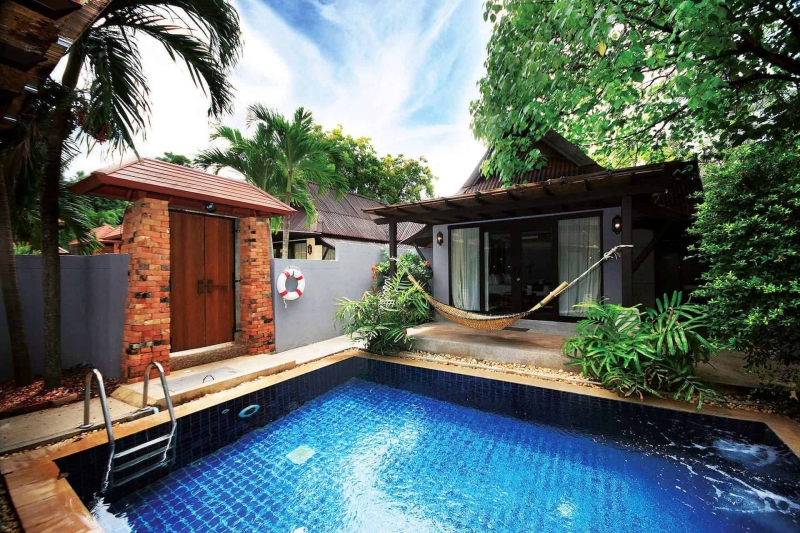 Should the Maldives be too extravagant and lush for your liking, but lounging around in a resort still sounds ideal, Krabi is a modest alternative. When in Krabi, stay snug with your partner in private pool villas such as the ones in Railay Bay Resort & Spa.
You could still enjoy long, romantic walks on Railay, Phra Nang, and many other beaches that surround Krabi, but you'll also get to feast on delicious halal Thai cuisine!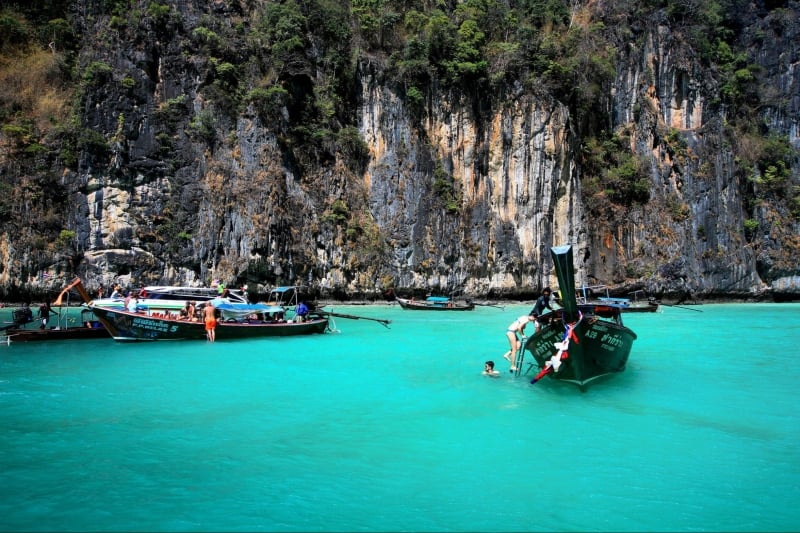 If you feel like getting out of the villa for some exploring, there's always the option of jetting off on a speedboat to go island-hopping or engaging in some exciting water sports together.
6. Malaysia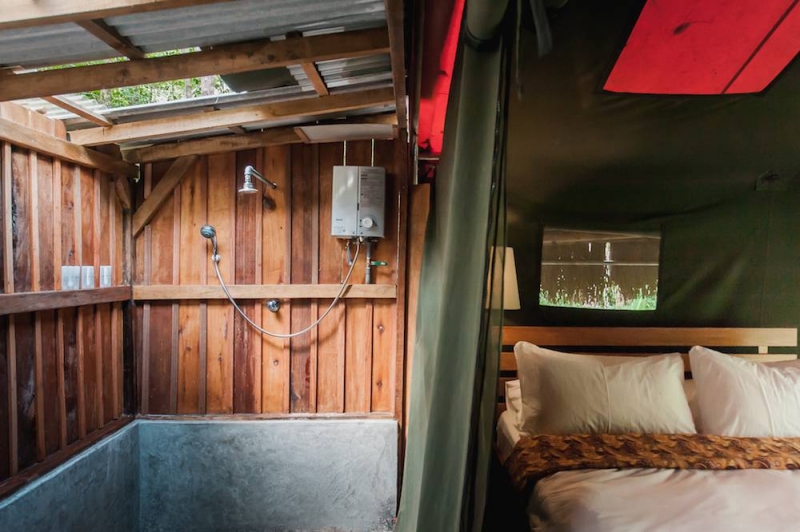 In the same vein of taking modest and adventurous getaways, going glamping in Malaysia is another honeymoon idea to consider! Those concerned about comfort shouldn't worry all that much; it's for good reason that it's called "glamorous camping" since you'll still get to rest your heads on a comfy bed at the end of the day.
About a two-hour drive from the Kuala Lumpur's airport KLIA is where you'll find The Sticks in Selangor. Go back to basics by choosing a 'tendok' (a combination of tent and pondok) to stay in, which is quite the romantic scene when you think about how it's just the two of you around, without a care for the rest of the outside world.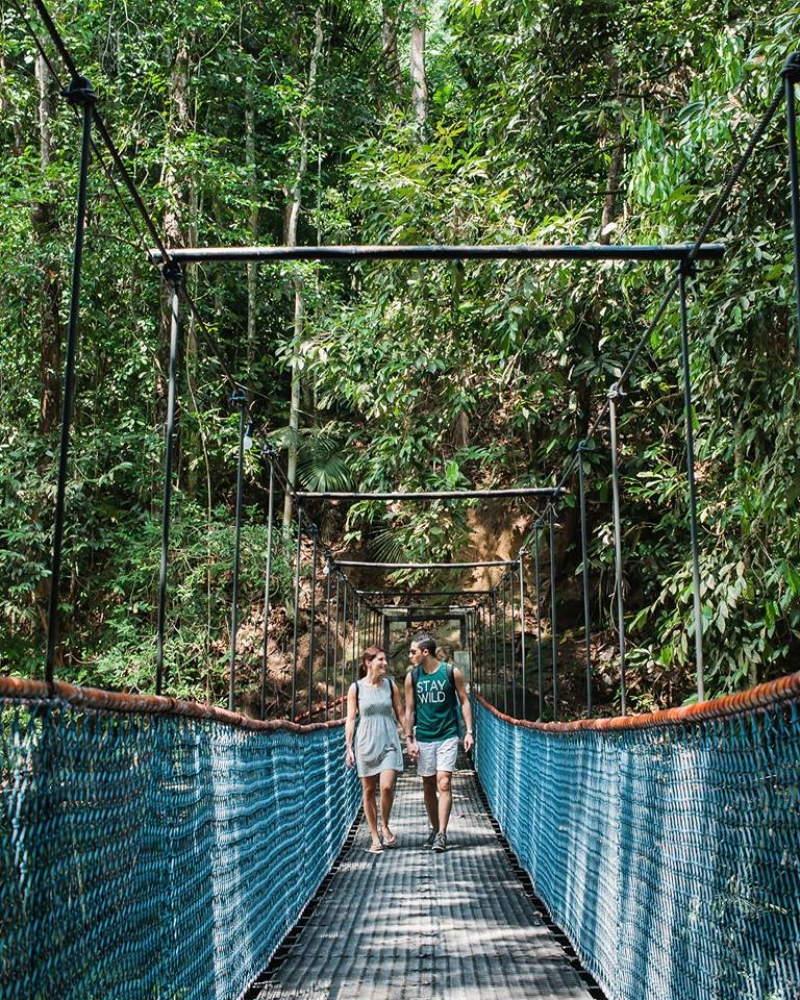 Being out in the forest will hardly be boring, what with the activities that you can partake in, including jungle trekking, white water rafting, and even paragliding!
7.  Italy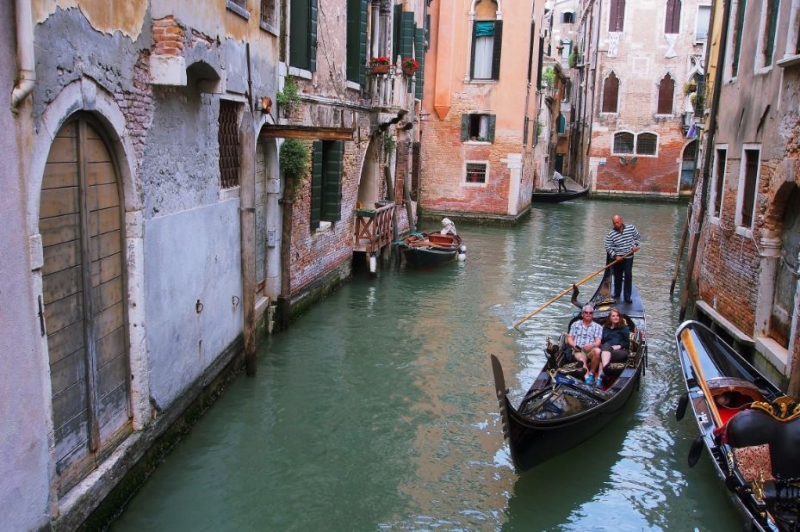 When you think Italy, countless picturesque scenes will surely flood your mind, making it a perfect honeymoon destination for couples who want to appreciate the natural landscape of this beautiful country.
When you go northbound, you'll reach the likes of Rome and Florence, where you have the luxury of deciding which halal restaurant to dine in. Further north in Venice is another location you'll love spending your honeymoon, especially if you get a room with a view of the Grand Canal. Cliché as it might be, a couple's gondola ride will be one that will be hard to forget.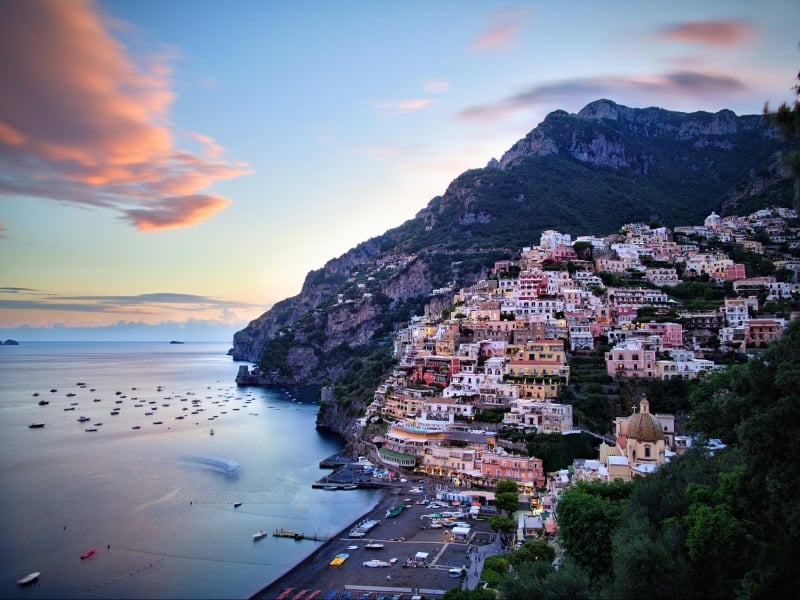 Tick one off your bucket list by going on an unforgettable drive along the Amalfi Coast, the long strip of land between the Gulf of Naples and the Gulf of Salerno spanning 13 towns, including the renowned Amalfi and Positano.
8. Iceland
Iceland is a dream destination for many, and what better company to visit it with than your spouse? To discover the natural wonders of Iceland, you'll get the best experience when you do a self-drive around the Ring Road.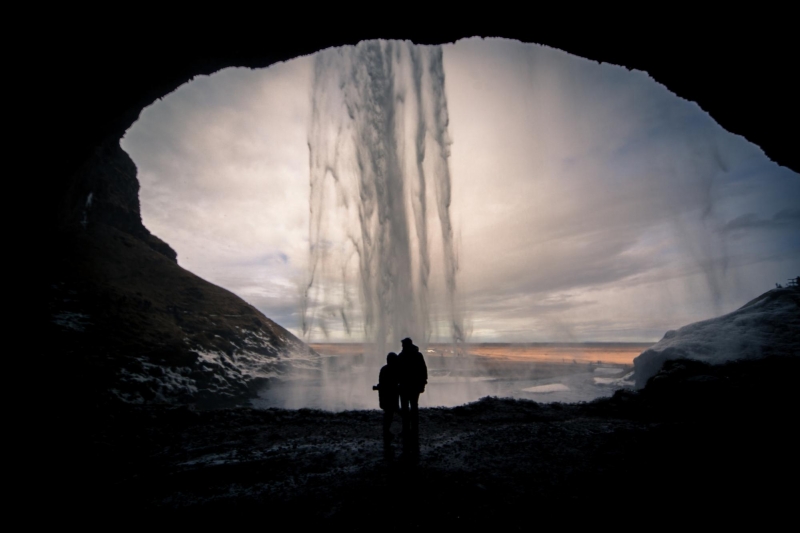 You'll be captivated by the awe-inspiring volcanoes, massive waterfalls, and the glorious national parks that you'll discover on along the way. You can't miss the largest national park in Iceland which is also Europe's largest, Vatajökull National Park, as it makes up a good 13 per cent of the country!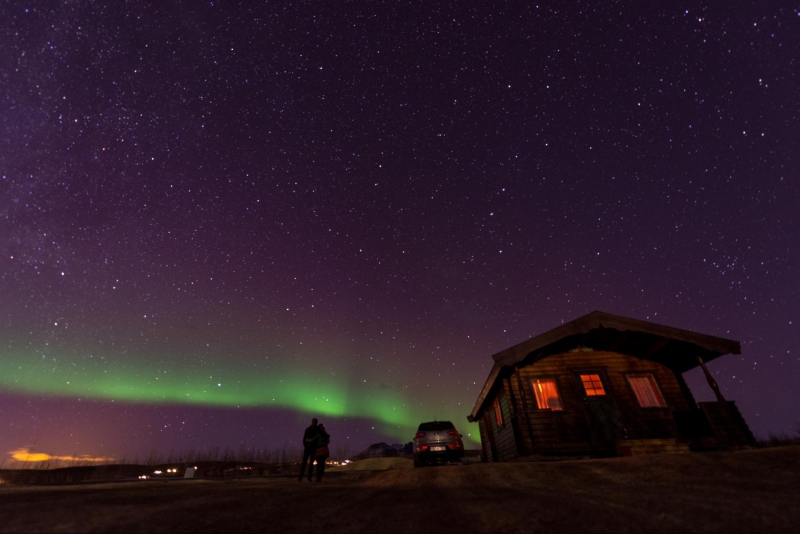 What's Iceland without some attempt to chase the Northern Lights? Even if you don't manage to do so, being under the star-speckled Icelandic night sky together is enough to inspire a deepening of your love. Although there are a few halal shops around, you should have a taste of Icelandic seafood if you get the chance!
9. South Korea
South Korea's cities make great destinations to go on friendship trips and family holidays, but Jeju Island is indisputably the honeymooners' go-to place for a quiet and romantic getaway. Dubbed the "Hawaii of South Korea", you'll get why when you catch sight of the gorgeous blue waters and amazing beaches like Woljeongri Beach, or Hamdeok Beach.
More marvellous views await at when you climb up to the peak of Seongsan Ilchulbong, the volcanic cone that's also known as Sunrise Peak, or Hallasan, the highest mountain in South Korea.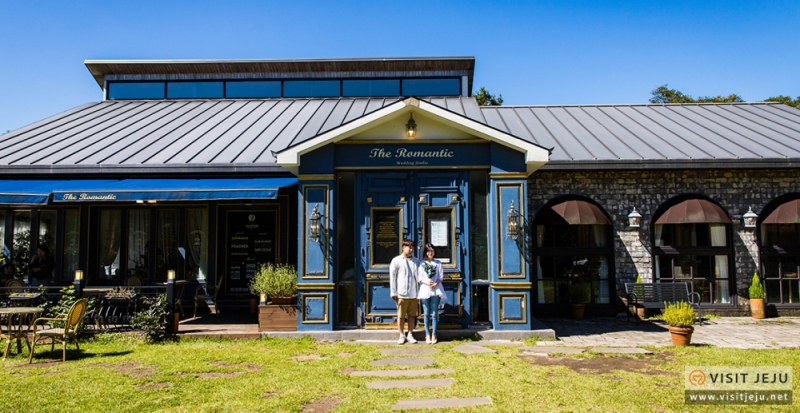 Jeju is also home to the most interesting cafés! The Romantic is a wedding-studio-turned-café, which means you'll get to relive your wedding photo shoot at the many photo spots around. Filling your tummy with Jeju's fresh seafood is also a must, and you'll easily find Muslim-friendly restaurants in the area.
Also read: A Muslim-Friendly Guide To Halal Restaurants In Seoul And Jeju
From Oman to Iceland, you'll have the most memorable honeymoon when you choose a destination that will provide the sort of experience that you're looking for as a couple. You'll definitely need to put in a bit of work to create the perfect honeymoon together, but it'll be well worth it in the end!