Melbourne is often seen as the hipster capital of Australia with its graffiti-filled laneways, unique cafe culture and natural beauty. Most Muslim travellers might avoid visiting Australia since it is better to get around with a car. However, Melbourne is a great city to go car-free since there is so much to see and do within its central city area. Furthermore, it's a great Muslim-friendly destination due to the recent proliferation of both halal-certified and vegan establishments across the city. Trust me, you would definitely not go hungry when you're here.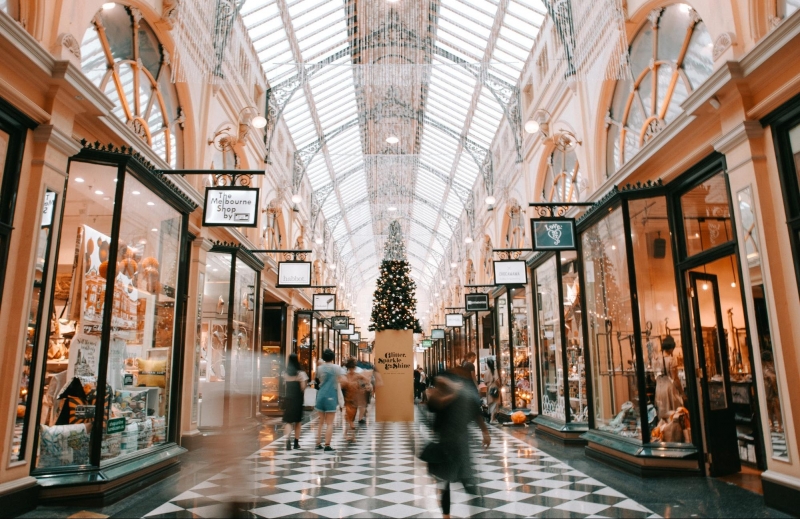 #HZtip: Most travellers would require a visa to enter Australia. To avoid any hassle, be sure to apply for an Australian visa prior to your arrival.
You could avoid expensive car rentals and parking fees by taking advantage of many convenient public modes of transport such as buses and trams. Upon arrival at Tullamarine airport, hop on the SkyBus which will take you directly into the city within 30 minutes. These bright red-coloured buses operate 24/7 from Terminal 1, 3 and 4. Tickets are available at pick-up points around the airport terminals and cost only $19 one-way for adults.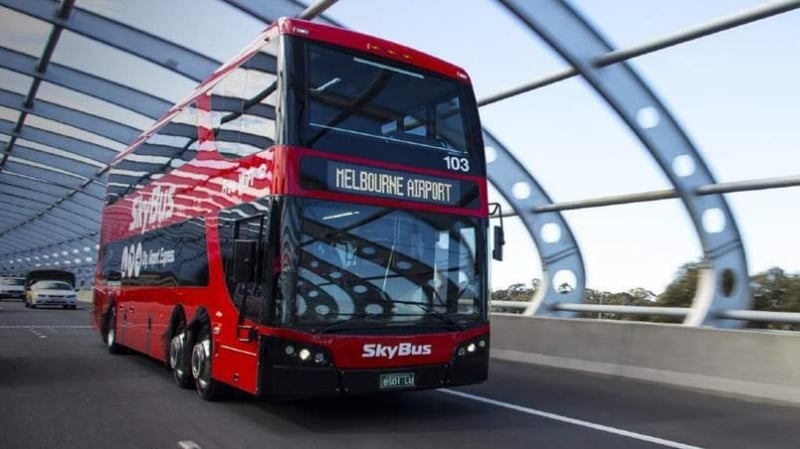 #HZtip: Do note that they also provide free shuttle services from Southern Cross station to various hotels. There are plenty of hotels and Airbnb apartments in the city centre. It is best for you to stay around the main train station, Flinders Street station.
Day 1: Hop on a city tour of Melbourne
After settling into your accommodation for the trip, take your time to enjoy the local sights and sounds. First, get yourself situated by riding the free city circle tram no. 35. Do look out for this maroon and green tram as it is one of the most convenient ways to witness the iconic landmarks of Melbourne central district.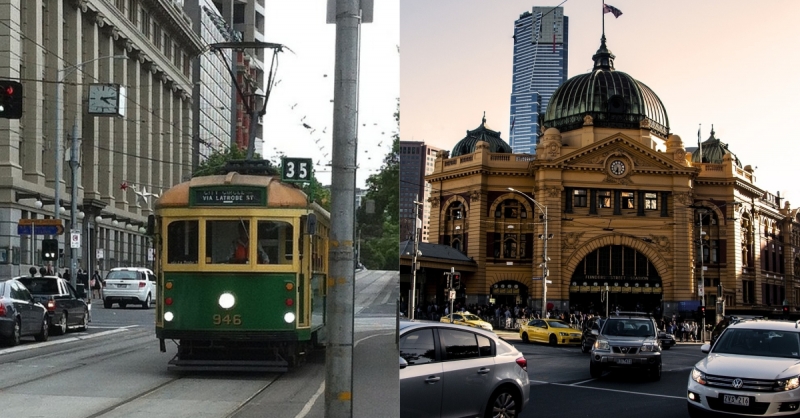 You might want to hop off at the Melbourne Central stop where you will be able to explore the tourist spots such as the State Library of Victoria. You could also take a stroll Spring Street where you'll be able to spot the stunning Parliament building, the Old Treasury Building and take a stroll along the Treasury Gardens. If you would like to take it easy on your first day in Melbourne, cruise along the Yarra River to take in the fresh air, where you will pass the Royal Botanic Gardens and the Docklands.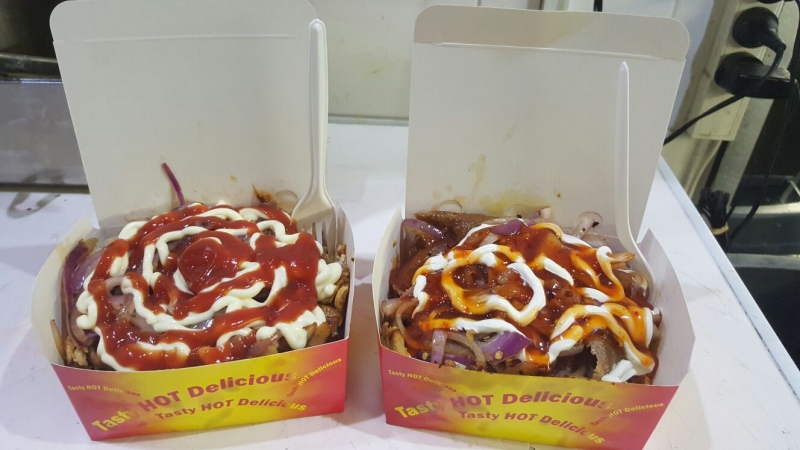 There are multiple halal restaurants sprawled across the city, but in the spirit of taking it easy, you don't want to miss out the beloved CBD Kebabs on Flinders Street. Kebabs seem to be the ultimate comfort food for Muslim travellers. Besides being wallet-friendly, their generous servings are perfect for sharing!
Day 2: Bask in the sun at the Brighton Beach and St Kilda
Start your day right with a trip down to Brighton Beach. Grab your Myki card and hop on a quick train ride from Flinders Street Station on the Sandringham line, followed by a 500m walk to the beach. You can either get off at the Brighton Beach station or Middle Brighton station, which is actually nearer to walk from.  You might recognise this famed beach because of their 'Grammable and vibrant beach boxes. Choose your desired coloured and patterned bathing box to have your photo taken.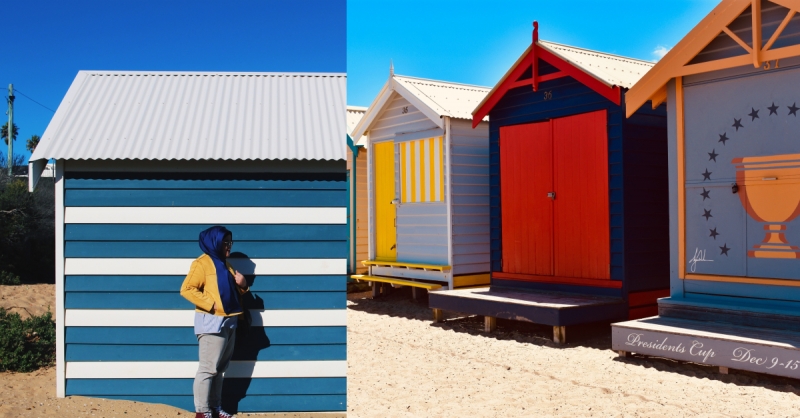 After getting sand between your toes, get on the train and tram to St. Kilda to fill your tummy. Walk along Fitzroy and Acland Street to have your choice of delicious vegan food. Or simply browse the many clothing boutiques and vintage stores.
Be sure to drop by the Matcha Mylkbar especially if you are a matcha lover. This fully-vegan cafe serves up some gastronomic matcha pancakes and Instagram-worthy smoothie bowls. Take your time to select a drink from their wide selection of teas and lattes.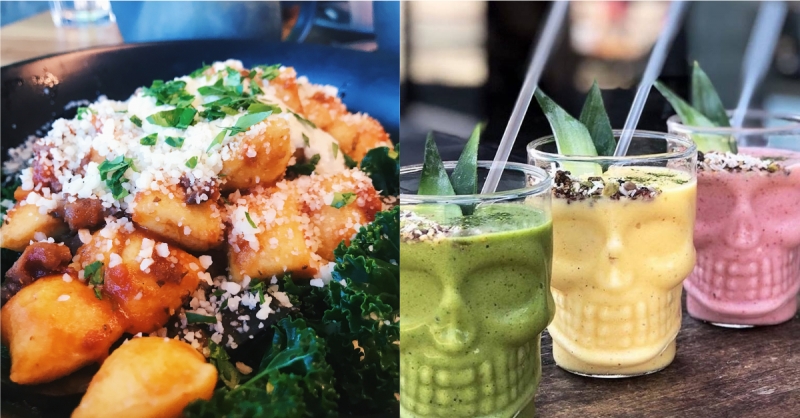 Once you're all fueled up, take a walk down the St Kilda pier to take in the picturesque scenery with sailboats and windsurfers cutting through the waters. Or if you're up for it, get a dose of adrenaline at Luna Park filled with many exhilarating rides.
Day 3: Experience the Great Ocean Road
You can't visit Australia and not experience the world famous breathtaking road trip which offers stunning panoramic views of the coast. Spend the day along this scenic coastal route where you will be able to see iconic landmarks, such as the Twelve Apostles, Gibson Steps, Loch Ard Gorge and Apollo Bay. Also, there are various Muslim-friendly eateries along the way for when you're feeling peckish.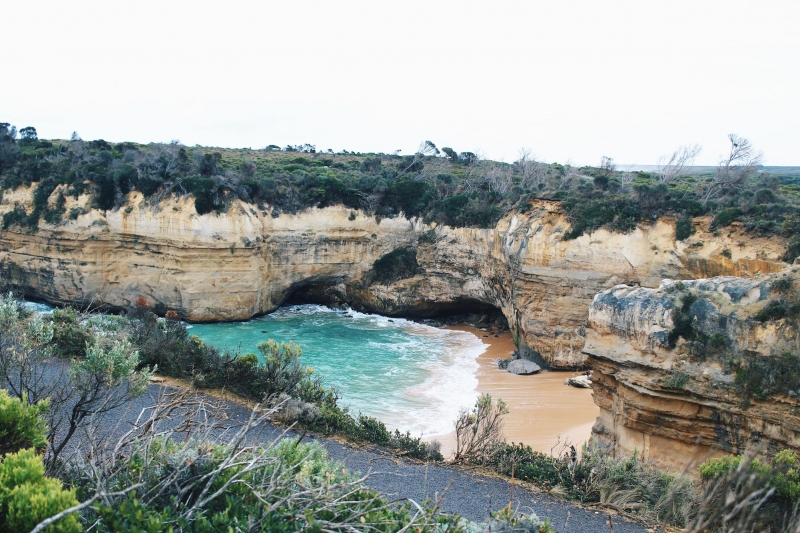 #HZtip: Instead of driving, you can sign yourself up for the day tour of Great Ocean Road. There are many local tour companies that offer affordable packages from AUD85. If you would like to avoid massive crowds, you could also opt to do the tour in reverse. They offer stops at other nature spots like Great Otway National Park and Port Campbell National Park where you will be able to spot native wildlife and experience tranquillity in the rainforest gullies.
Day 4: Escape the city to Dandenong Ranges
Breathe in some fresh air when you escape the city to the Dandenong Ranges. From the Melbourne CBD, get on a train to Belgrave station where you'll meet Puffing Billy. This premier preserved steam railway will take you through the stunning Dandenong Ranges.
You'll be able to spot Mount Dandenong and have your photo taken as you dangle your legs outside the carriage. Make a pitstop at the Puffing Bill Railway Museum to learn more about its history. Or you could simply hop off at Lakeside or Emerald Lake to enjoy a sunny day picnic.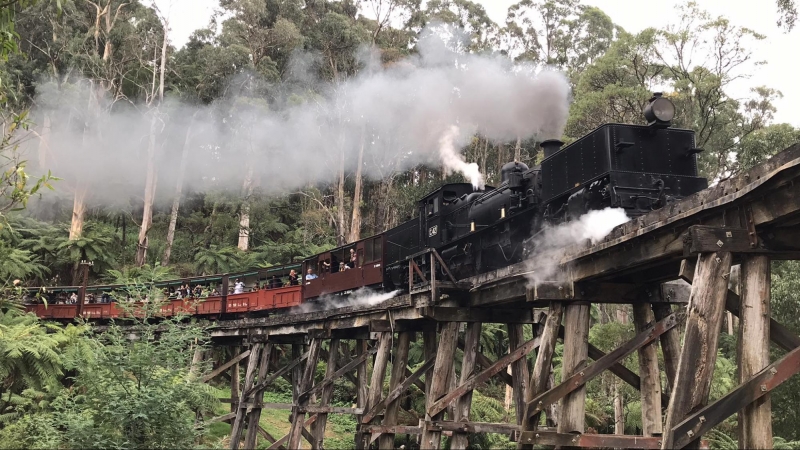 If you're looking for a little bit of exercise, you could head over to Dandenong Ranges National Park. The forest offers 800 hectares of luscious greenery and is home to the famed Mountain Ash Trees. Pick one of their many trails and trek into this national park to enjoy some peace and much needed time away from the bustling city.
The park is interspersed with small villages and houses. Once done with your trek, you can visit the local quaint vintage shops in the area to pick up a unique keepsake of your time in Melbourne. Visit Mangana Olinda for a walk down memory lane. You'll be able to find antique household items and other interesting knick-knacks that could possibly become a new addition to your home.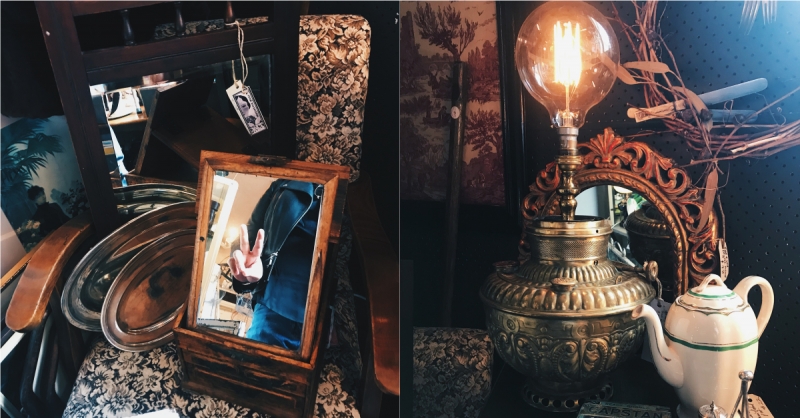 Day 5: Shop till you drop
Channel your inner shopaholic during your last day in Melbourne. It may seem last minute, but it would be totally worth it! Begin your morning with a visit to Queen Victoria Market. From cute souvenirs to Australian organic honey, you'll be able to find anything and everything here. Take your time to peruse around the indoor and outdoor areas while grabbing a bite of the delicious jelly doughnuts.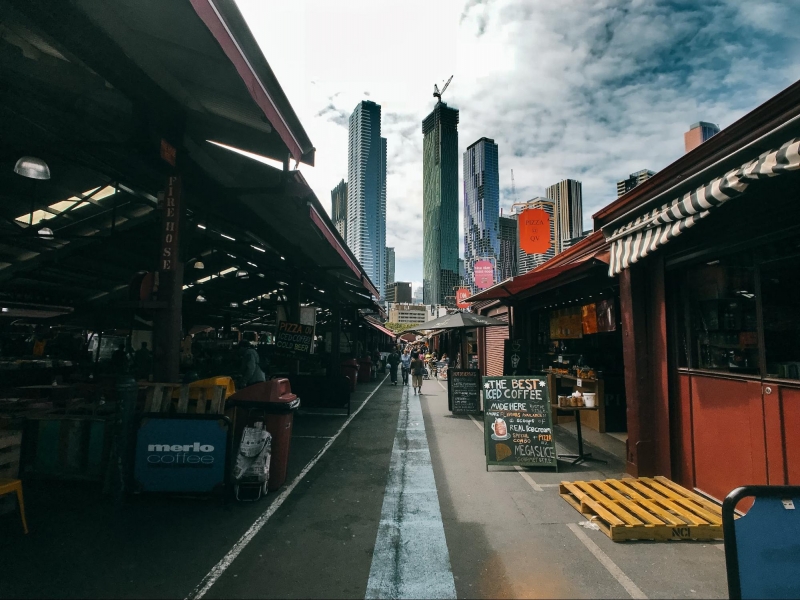 Take a break from shopping at one of the many halal eateries. From Thai to Malaysian, you will surely be spoilt for choice when lunchtime comes around
Also read: Muslim-Friendly Restaurants in Melbourne: 15 Places to Visit When You're Hungry
You could also head to QV Melbourne where you'll come across another great place for souvenirs at the Big W. Grab some yummy Tim Tams at Coles supermarkets, which are great souvenir ideas. You should definitely stop by Target if you're looking for wallet-friendly household decor or clothes. For luxury or fast-fashion brands like Zara and H&M, there are various departments stores around Bourke Street such as David Jones and Myers.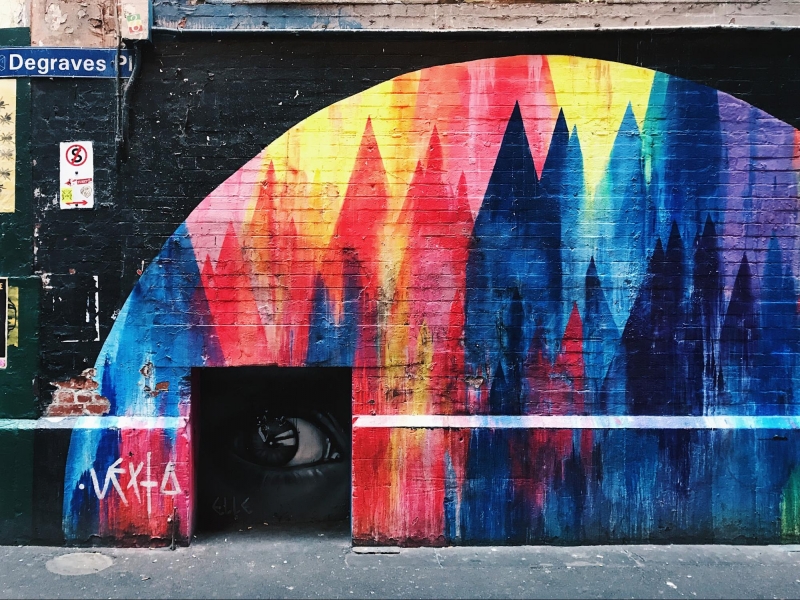 Wrap up your Melbourne experience with a photo shoot at the many artistic brick laneways around the city. Each street offers you a different piece of graffiti that will surely spice up your Instagram game. Otherwise, enjoy a quiet cuppa at the many quaint cafes and relax before heading to the airport.