With Eid Aidilfitri just two weeks away, it's better not to leave your Raya outfit to the last minute. You might be struggling to select your favourite or to coordinate with your loved ones. Plus, there are plenty of trendy and traditional outfits that'll leave you in a tizzy. Whether you want to look your best with a stylish kebaya or a practical Mum baju kurung, these modest brands got you covered!
1. Lubna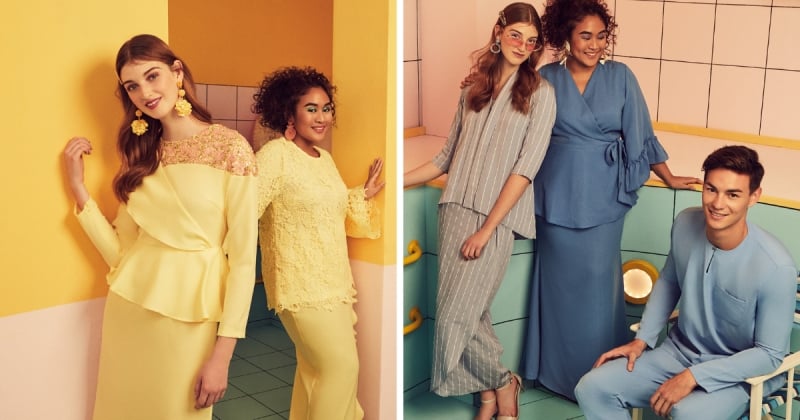 Zalora has prided itself in featuring a plethora of modest brands like Lubna and Zalia that are only exclusively available on their site. Lubna's collection of modest wear is a crowd favourite as Lubna's trendy yet unique designs cater to the everyday Muslim Millennial.

This year's theme, Girl at Heart, includes an array of glamourous Raya outfits for women and men. Their collection features vibrant colours with the signature flowy and modern silhouette. In hopes to be more inclusive, Lubna has also come up with a plus-size collection of over 85 pieces.
2. Zalia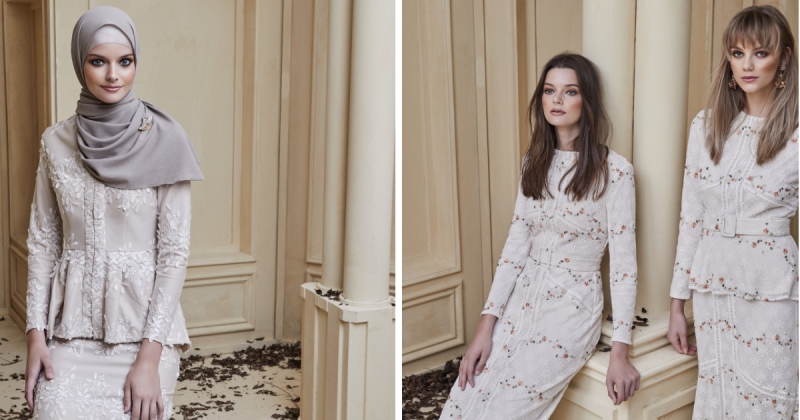 Zalia is another Zalora-favourite modest brand that features glamorous modest wear. The theme for this year is the Reign of Titania. The 2019 festive collection, inspired by the natural flora and fauna all around us, is reflected in the embroidery and prints of their modest wear. It features an impressive 313 styles for Muslim women which are infused with the four main themes that range from pastel to opulent colours.
3. Ozel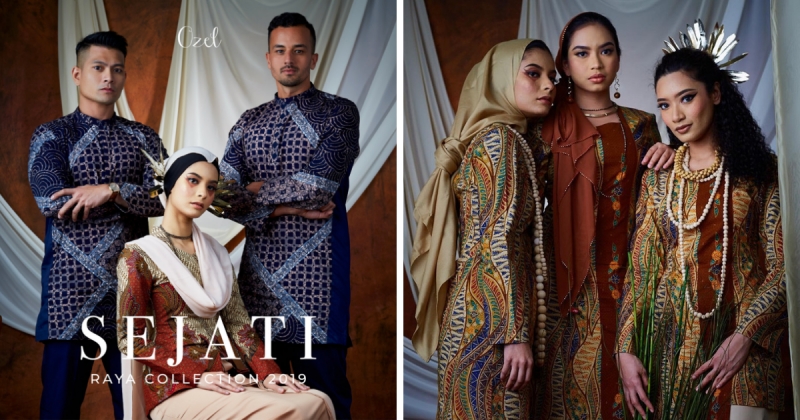 Ozel is a homegrown brand that started four years ago. Located at the heart of Arab Street, this Singaporean modest brand is known for its unique traditional designs. Much of Ozel's clothing centres around the use of traditional Batik and Songket. Their carefully crafted 2019 collection encapsulates both modern and contemporary vibes, giving Muslim fashionistas a unique flair. Do look out for their brand new Baju Kurong for cats! Your furry friends will also be Raya ready.
4. Happy Vibes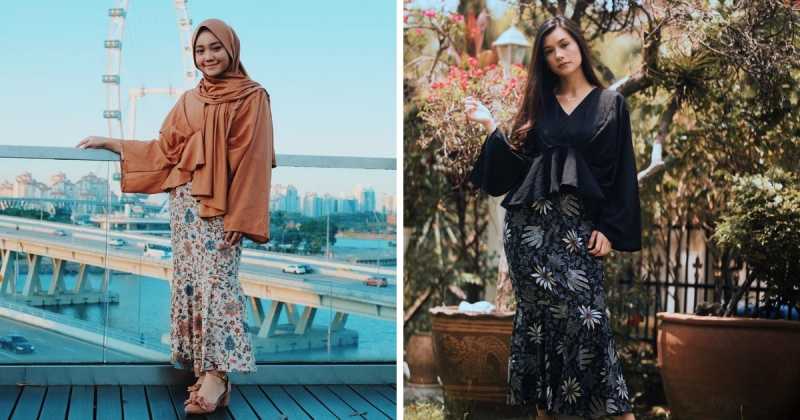 Happy Vibes is also a Singaporean brand that has been growing exponentially in the local fashion. Their Eid collection is perfect for Muslim millennials looking to mix and match their Raya outfits. With a range of trendy Kimono tops with mermaid silhouette skirts, you'll be able to transform your outfit from Raya ready to everyday wear. Happy Vibes also give a nod to the more traditional clothes with the inclusion of Malay baju kurungs. They also have a collection for children so you and your child can be glamming it up this Raya.
5. Whimsigirl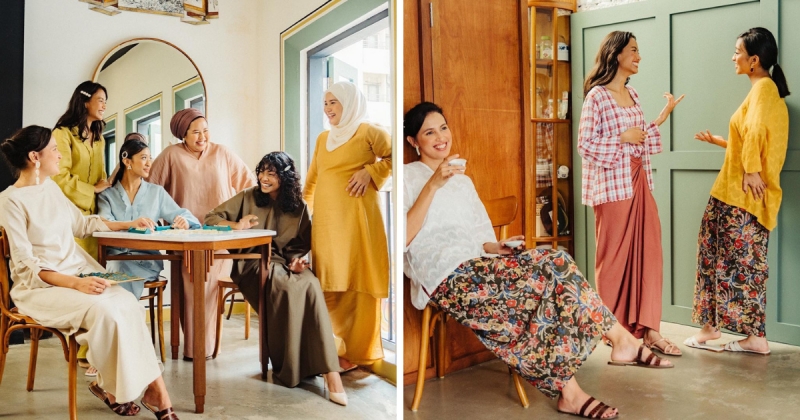 Who says the Everyday Girl can't always look her best? Whimsigirl is a Malaysian brand that prides itself in creating inclusive clothes. Whether you're a nursing mother or a working girl, their trendy yet comfortable collection will make sure women of all walks of life feel beautiful.

The best part is that their Mekar collection for Eid is incredibly practical especially if you still have to run errands or get your chores done. Their vibrantly coloured outfits are also easy to match if you're planning on colour coordinating with your family. They also sell their tops and bottoms separately so you can easily mix and match to your hearts' desire.