Muslim Twitter went into a full frenzy when the trailer for Netflix's new series "The Messiah" was released on Tuesday, 3rd December.
'Antichrist' and 'Dajjal' were two trending topics for a hot minute with active users sharing their thoughts and opinions on the premise of the series.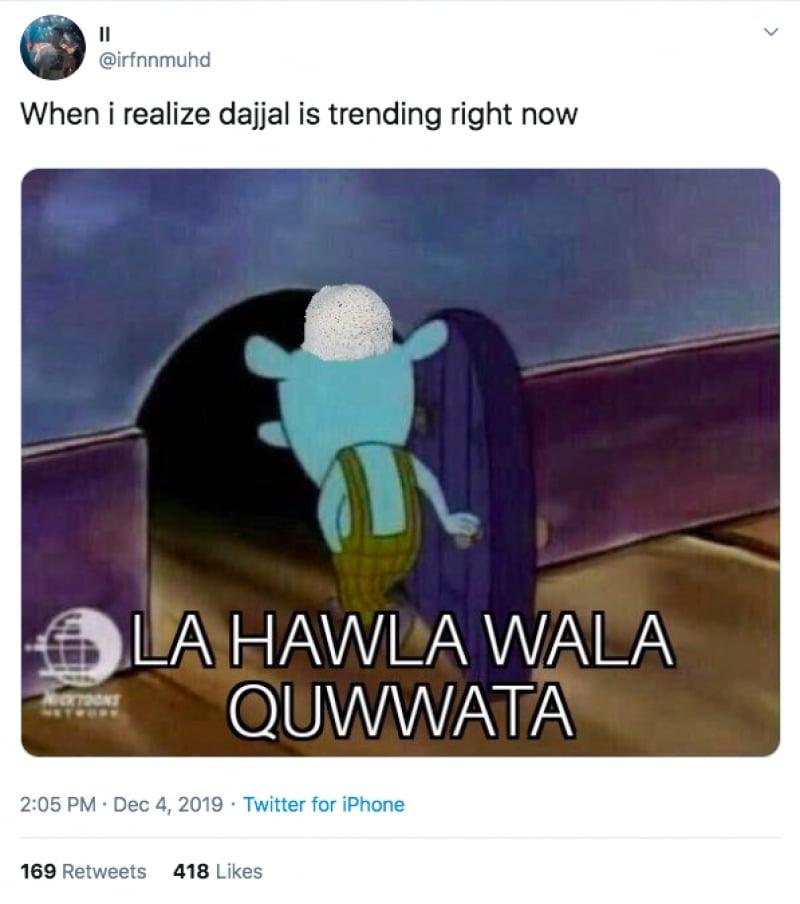 Link to tweet: https://twitter.com/irfnnmuhd/status/1202106632131334144 the messiah
The series explores the world's reaction to the Antichrist, aptly named Al-Masih, who was first discovered in the Middle East claiming to be the Messiah. Al-Masih ad-Dajjal is an evil figure known best in Islamic eschatology.
According to Muslim belief, the Dajjal is an imposter who will reveal himself at the end of times to mislead and con (specifically highlighted in the trailer!) the masses prior to the arrival of the true Messiah.
Set to drop on the 1st of January 2020 on Netflix, The Messiah is gaining the attention of not only Muslims, but also of Christians who believe in the second coming of Christ.
The series follows a CIA agent Eva Geller, played by Michelle Monaghan, as she attempts to unriddle the truth behind the claims of the alleged Messiah. 
Also Read: How a Muslim Millennial Keeps Up With Islam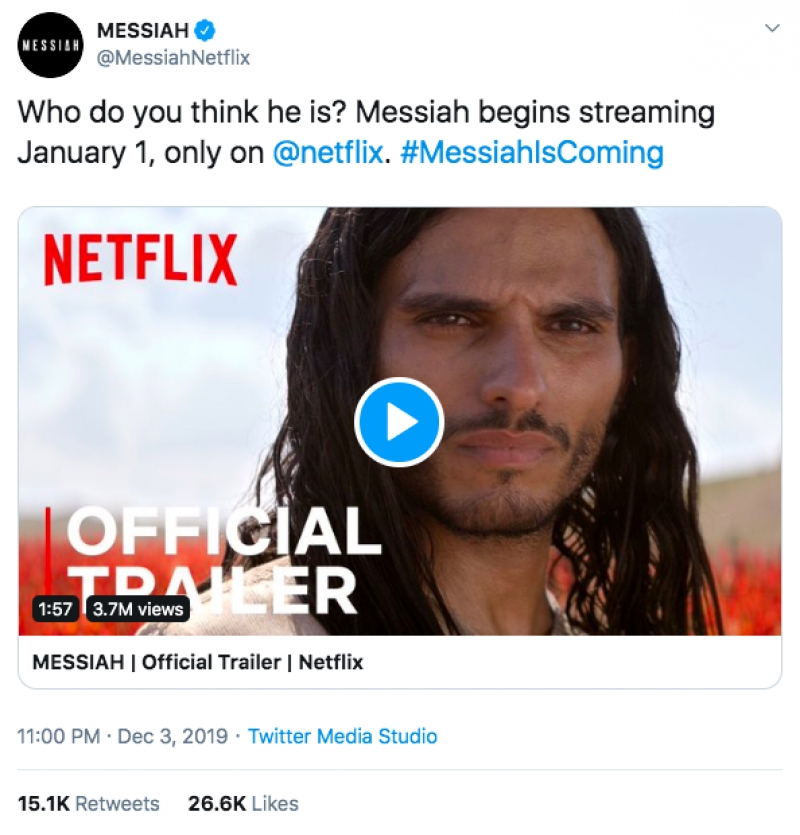 Link to Netflix's tweet: https://twitter.com/MessiahNetflix/status/1201878806669283332 the messiah
Needless to say, the launch of this trailer threw off a huge number of active Muslim users on Twitter with some offering religious advice and verses to practice to protect themselves against the deception of the Dajjal when he appears. 
As citizens on the Internet, we often receive what is fed by sources without much resistance. This habit then leads to us being gullible users.
As Muslims, we need to be critical of the information we get and educate ourselves. Do not let the anxiety and  fear of the masses take a hold over you. Instead, learn of ways to protect yourselves against the growing anxiousness through prayers and your faith.
Many Muslim users on the platform has shared and advised the recitation of Surah Al-Kahf to strenghten your imaan.
Keep your eyes peeled for the release of this series that shook Muslim twitter and share your thoughts!