Travelling to Korea is definitely every K-pop or K-drama fan's bucket list, but there are about a million reasons why Seoul should be on everyone's. I mean, what's not enticing about the city?
The land of kimchi and Korean BBQ has so much to offer! Even though the city's Muslim population is less than one per cent, it's one of the most Muslim-friendly cities, and constantly improving to be more inclusive. Contrary to popular belief, halal authentic Korean cuisine is scattered everywhere around Seoul. Even their street food stalls are made halal-friendly! 
Even though it's beautiful throughout the year, spring is extra gorgeous with cherry blossoms blooming by the trees on the streets and deep pink sunsets, so here's a guide to get you hyped up about exploring Muslim-friendly Seoul!
Eat: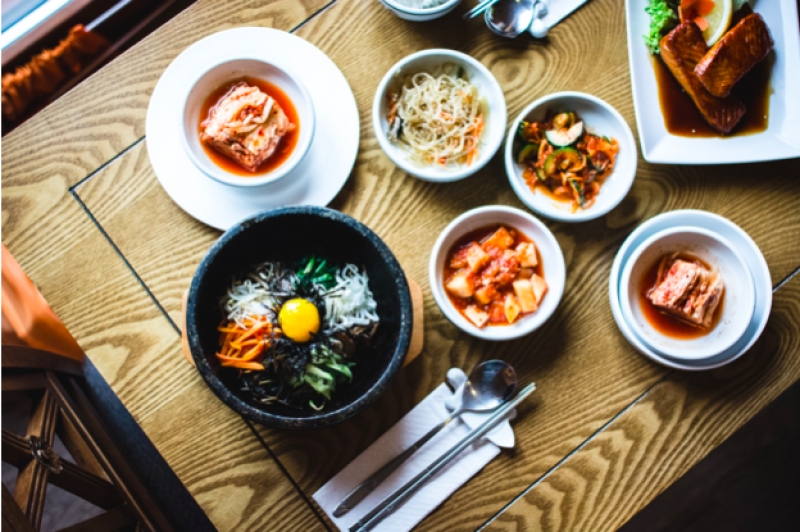 From the typical kebab stalls to authentic halal Korean cuisine, Seoul is not short of halal eateries. Craving for some Korean BBQ? Seoul's got you covered with a halal restaurant just for it. Want some Korean fried rice and kimchi? No worries, countless of halal restaurants offer that. Just want the classic kebab? Halal kebab stalls can be spotted at almost every street in Seoul!
1. The Halal Guys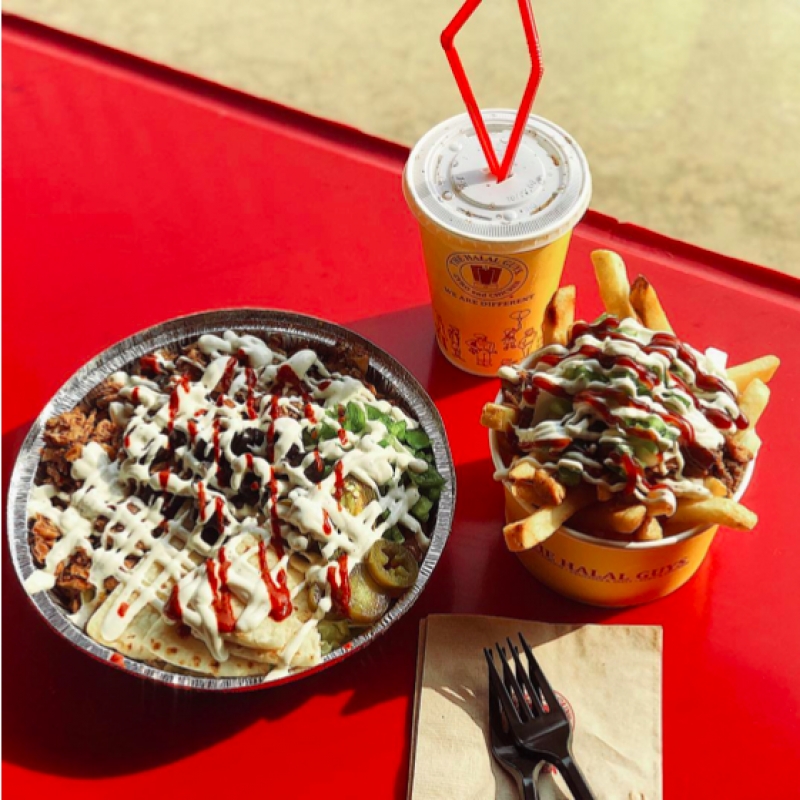 If it's not The Halal Guys. Their reputation precedes them, and they definitely live up to their reputation. With restaurants all around the world, The Halal Guys is a go-to restaurant for Muslim locals and travellers alike. Even though they're not serving Korean cuisine, here's a place to take note if you're ever in need of a Western-type meal.
Address: 187 Yongsan-gu, Itaewon 1(il)-dong, Itaewon-ro, Seoul
Opening hours: Sun – Thurs: 11am to 10pm, Fri & Sat: 11am to 4am
2. Yang Good BBQ – Yeoksam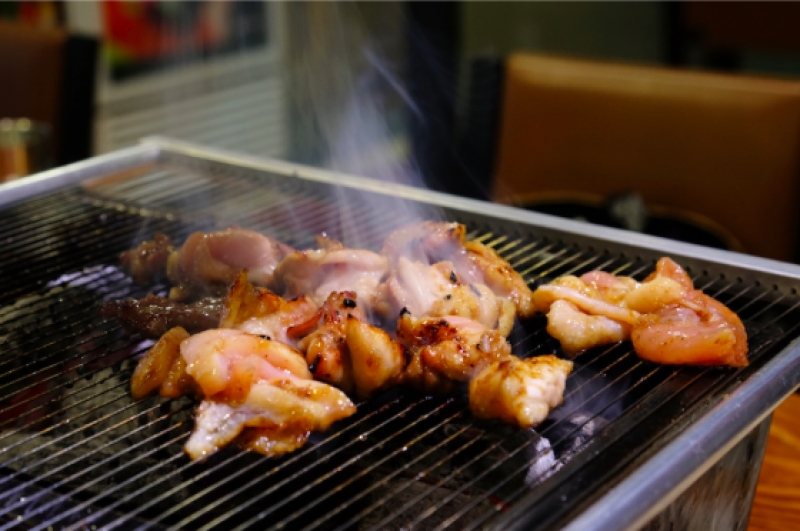 Who goes to Korea and not eat Korean BBQ? A famous halal restaurant specialising in quality, fresh meat, Yang Good BBQ is halal Korean BBQ restaurant that is on every Muslim traveller's food bucket list. Grill the tender and juicy meat, and you'll be reeling for more. Simply mouthwatering! 
Address: 15 Nonhyeon-ro 95-gil, Yeoksam-dong, Gangnam-gu, Seoul
Opening hours: Daily, 4pm to 12am, Closed on Sundays
3. BoA Travel House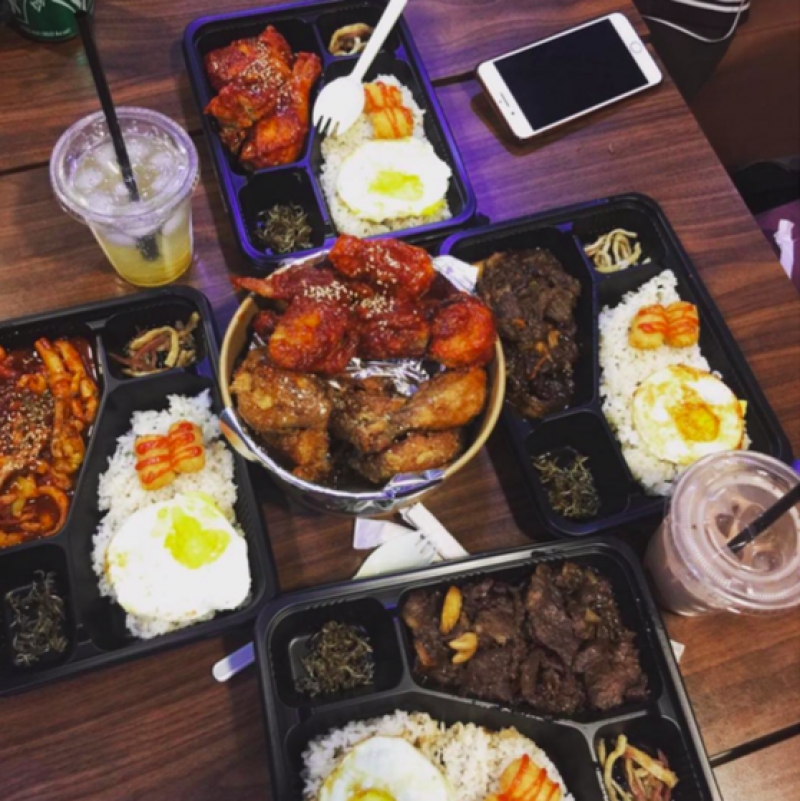 Offering halal dosirak (Korean packed lunch boxes), BoA Travel House is actually a guesthouse. The menu offers a variety of main dishes like jajangmyeon (black bean sauce), and even Korean rice cakes and fried chicken as side menus. It's a good place to head to when you're looking to take away a meal for an adventure.
Address: 15 Sinchon-ro 1-gil, Sinchon-dong, Seodaemun-gu, Seoul
Opening hours: Wed – Sun: 12pm to 9pm 
4. Busan Jib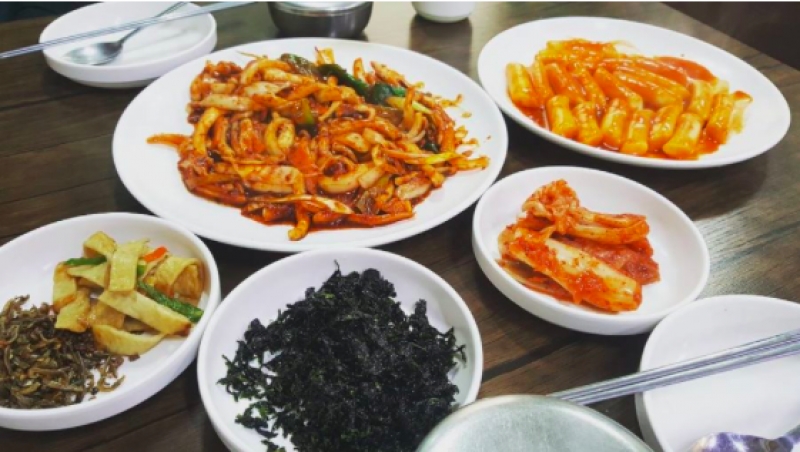 Aside from being a halal restaurant that serves fresh halal meat, Busan Jib also offers seafood dishes and even a bit of 'Malay food' in their menu. Tucked away in the streets of Myeongdong, this restaurant is perfect to fill your tummy after a long day of shopping!
Address: 1-4 Myeongdong 8-gil, Myeongdong 2(i)-ga, Jung-gu, Seoul
Opening hours: Daily, 11am to 10pm
5. Kampungku Restaurant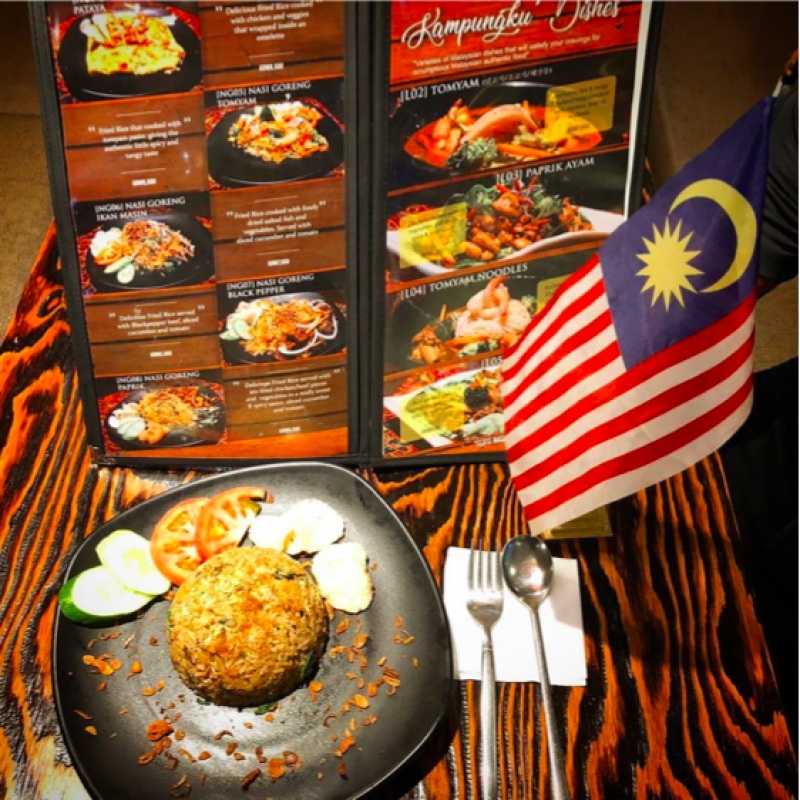 As the restaurant name implies, Kampungku Restaurant serves Malaysian food with a slight Korean twist to it. Apart from the usual Korean fried chicken on their menu, there's an array of choices for some tom yam and fried rice if you're feeling slightly homesick. Plus, this restaurant has a prayer space, too!
Address: Jong-ro 20-gil, Namsandong 2(i)-ga, Jongno-gu, Seoul, South 
Opening hours: Daily, 11am to 10pm 
6. Namisum Kkokko Chuncheon Dakgalbi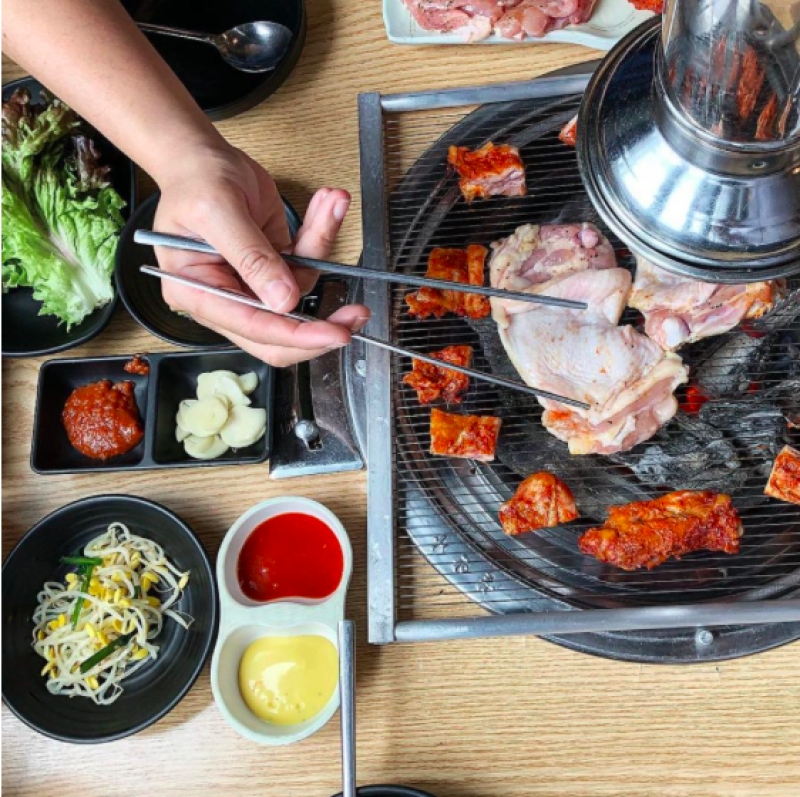 If you ever find yourself on Nami Island with an empty stomach, drop by Namisum Kkokko Chuncheon Dakgalbi for your hearty meat fix! This restaurant is pork-free but you must call in advance to reserve their halal menu. Dine at this restaurant at your own discretion.
Address: 118-9 Daljeon-ri, Gapyeong-eup, Gapyeong-gun, Gyeonggi-do, Seoul
Opening hours: Daily, 11am to 11pm
Also read: Halal Food in Seoul: Top 8 Muslim-Friendly Restaurants
Explore:
Gyeongbokgung Palace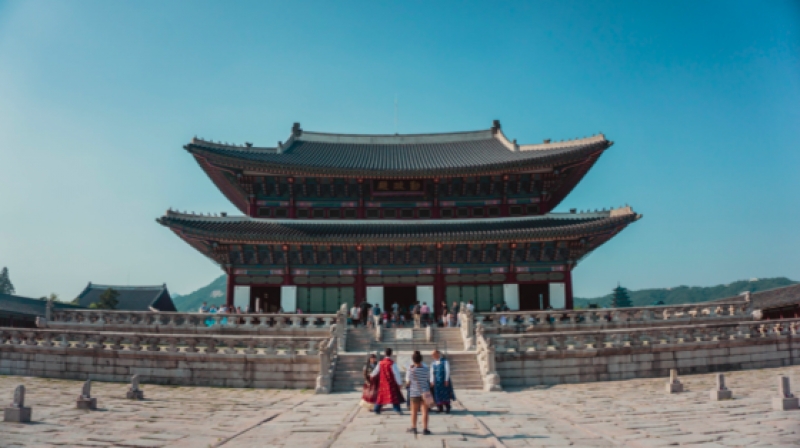 This is an absolute must-visit! The Gyeongbokgung Palace is the largest of the five palaces built in 1395 by the Joseon dynasty. Not only is it located in the heart of the city, but you'll also get to experience and witness the amazing architecture of this amazing palace.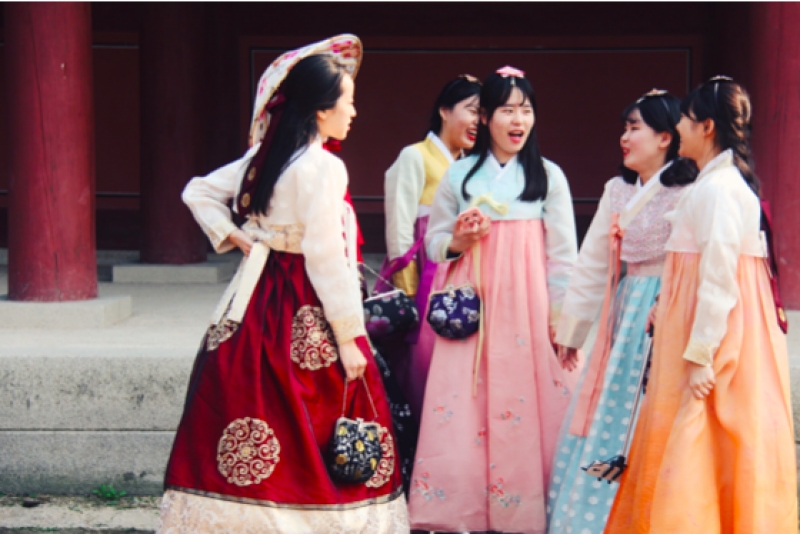 Here's a tip: you'll get to enter the palace for free if you're wearing the hanbok. If you've always wanted to try one but couldn't find and excuse to, well, here's your chance! Book in advance for your preferred rental period to get rid of the hassles on the day itself.
Bukchon Hanok Village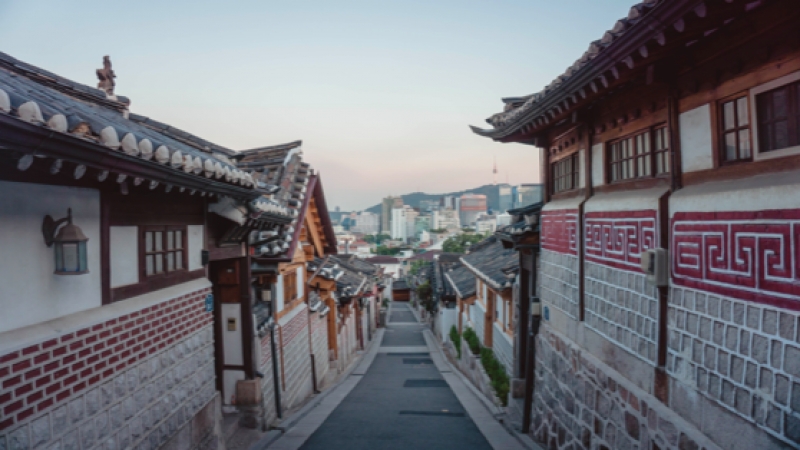 Experience the traditional Korean streets at Bukchon Hanok Village. It is an actual residential area today, so while you admire the most authentic streets of old-time Korea, it's best to keep your voices down as to not upset the residents. 
If you have time to spare, drop by the Insadong shopping street nearby, where they sell handmade unique goods that you can only get in Seoul! It's also a good spot to buy all your souvenirs.
Myeongdong Shopping Streets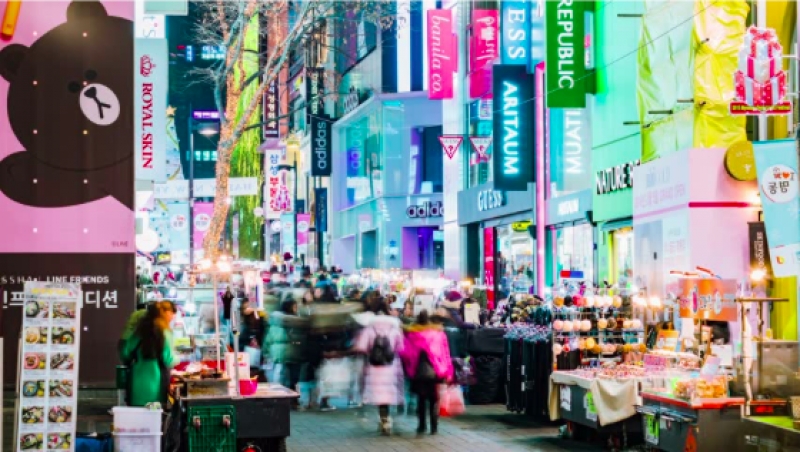 Shop till you drop at one of the busiest, most famous shopping streets in not only Seoul but all of South Korea! Whether you're a skincare-junkie, makeup-obsessed, or a K-pop lover, Myeongdong has all you can ever imagine! If you're in need to recharge yourself with some snacks to keep your shopping energy going, the street food stalls offer seafood and even halal options!
Hongdae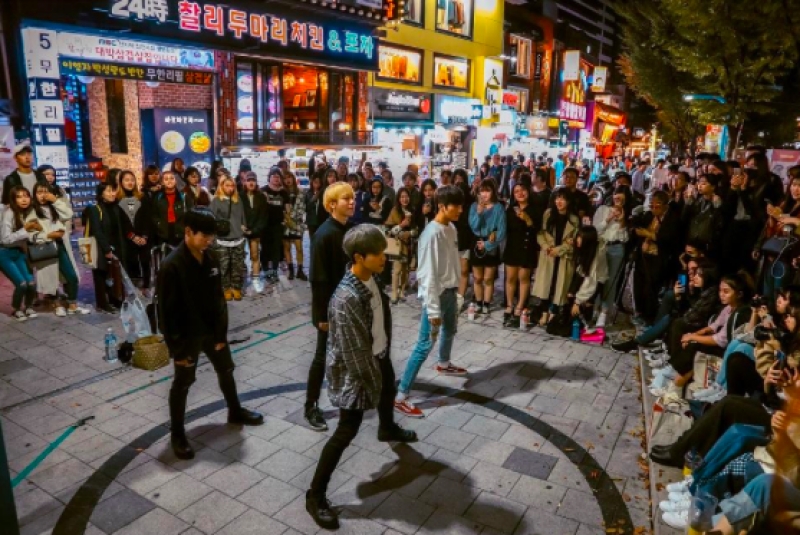 Street performances are not an everyday sight for some of us. Happening every evening, groups and solo performers put on a show for the passersby of Hongdae. From dance routines to the classic guitar and mic, you're bound to get a different, fresh act each time you're in this area. Not to mention there are loads of shops for you to get your shopping game on!
Ewha Women's University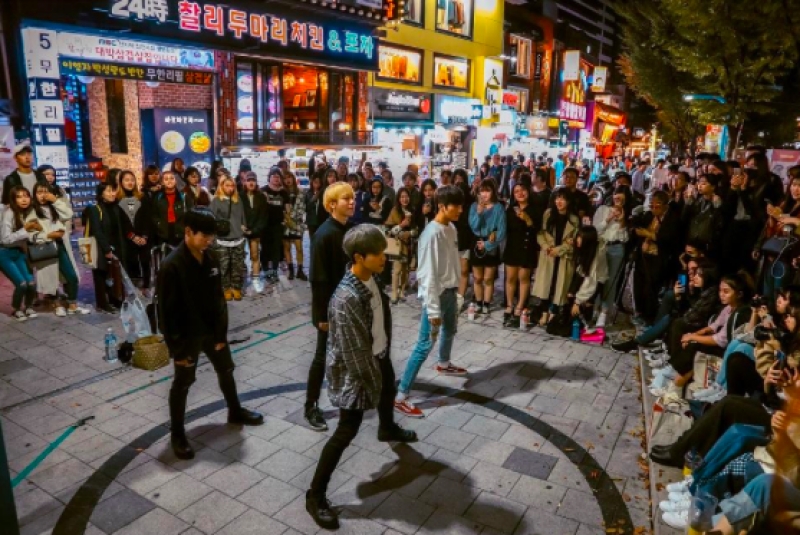 If the sound of the busy Myeongdong does not excite you, Ewha Women's University is a very close second shopping street. It has all your women's needs from clothes, skincare and makeup, to random cutesy stuff and accessories.
Everland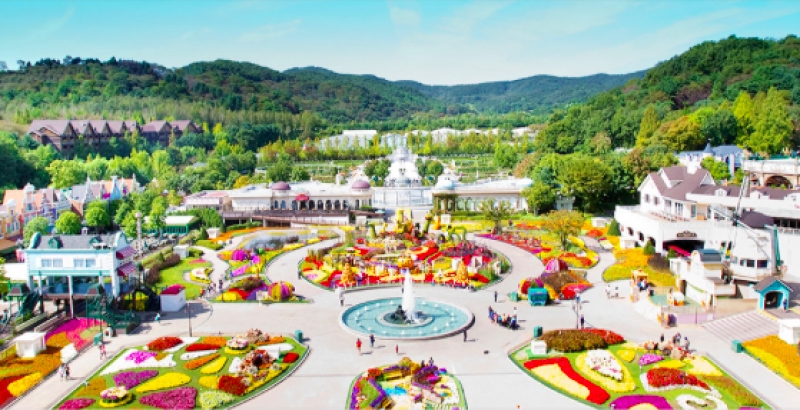 Never miss out on a theme park adventure! Everland is the largest theme park in South Korea with awesome rides for thrill-seeking riders and family-friendly seekers. There's also a prayer room available, so you don't have to worry about looking for a spot to perform your daily prayers or having to cut your day short to head back to town for it.
Itaewon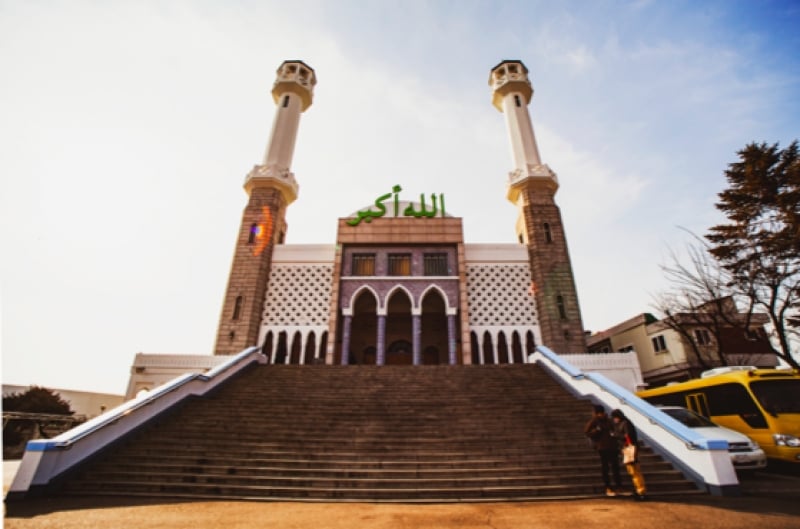 Also the location for the Central Seoul Mosque, Itaewon is an area filled with halal restaurants, shopping options and amazing night lights as well. If you're looking for a neighbourhood to do all your shopping in, eat and a little sightseeing, here's where you can go to do all three!
Also read: 11 Halal-Friendly Snacks to Buy from Seoul's Lotte Mart
Han River Cruise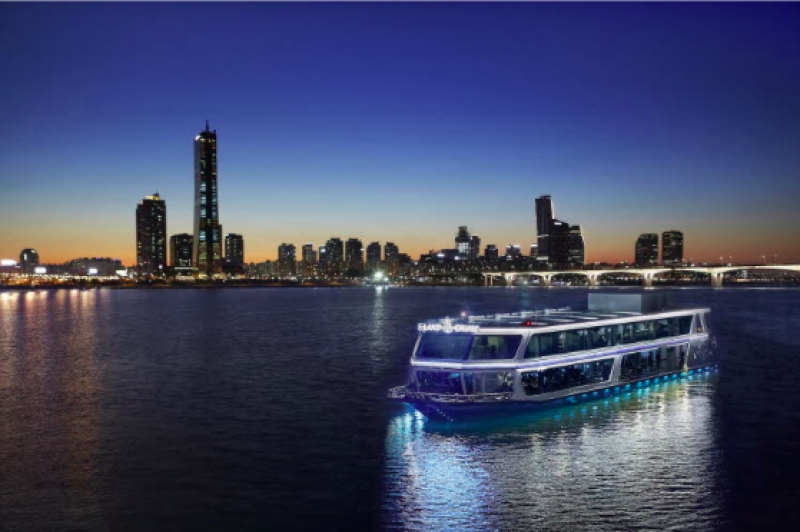 What better way to explore the Hangang river than via a cruise? Amazing and breathtaking during sunset, the Han River Cruise passes by attractions like the Seoul Tower and the famous Yanghwa bridge.

Here's a tip: if you find yourself in Seoul on a Saturday, book this cruise for that weekend as there's a special fireworks cruise especially at 7.30pm on Saturdays.
Namsan Tower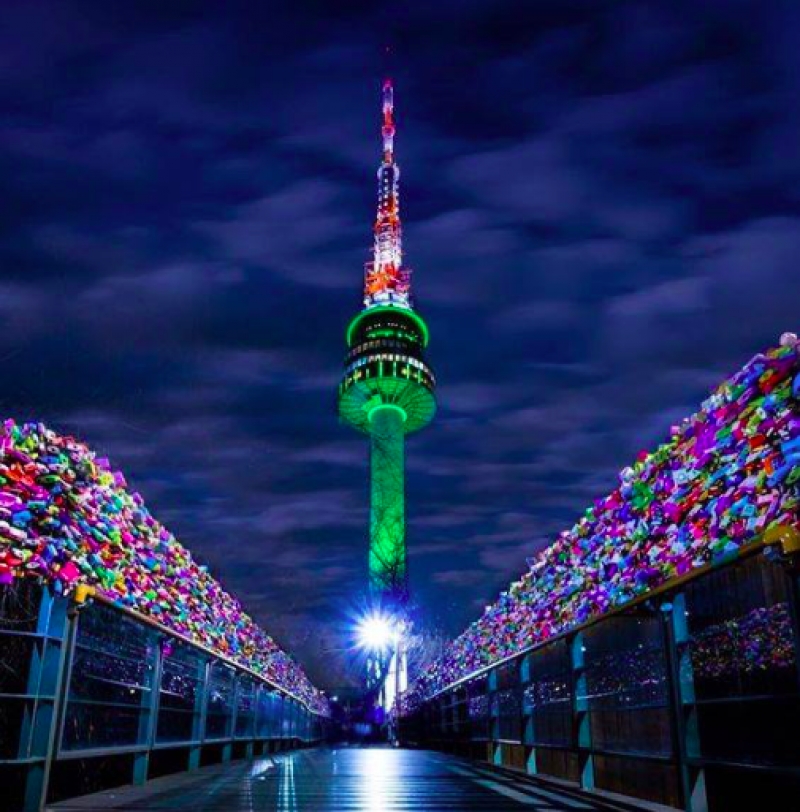 A spot in your bucket list for couples, or even families, the Namsan Tower is beautiful both in the daytime and at night. If you're here with your partner, there's loads of couple-y stuff to do, like the classic lock-and-key by the bridge, or customise your own souvenir with your faces!
Stay:
Guesthouses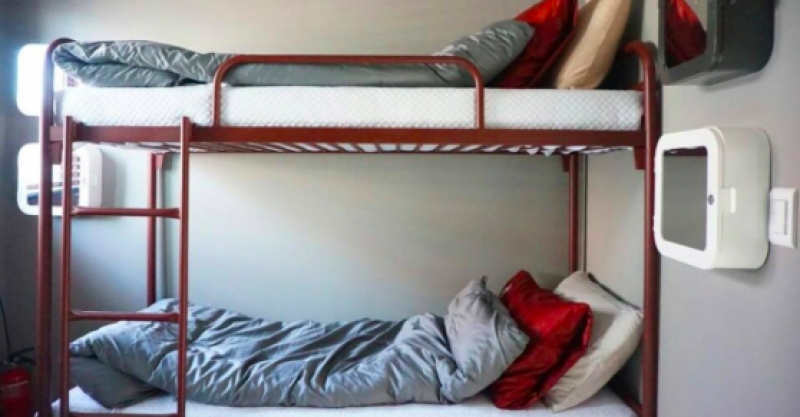 To cut some cost off your budget, guesthouses are a good way to do that. If you're travelling in a group, guesthouses offer different room types for different needs and number of people. 
The BoA Guesthouse and Eid Muslim Friendly Guesthouse are great choices and they also offer halal food. They're located perfectly in areas like Hongdae and Itaewon, where you can get your halal food just minutes away from your accommodation. Others like FN House, located in Gangnam and owned by Malaysian Muslims and G Guesthouse Itaewon in Seoul, are also options you can consider. 
Hotels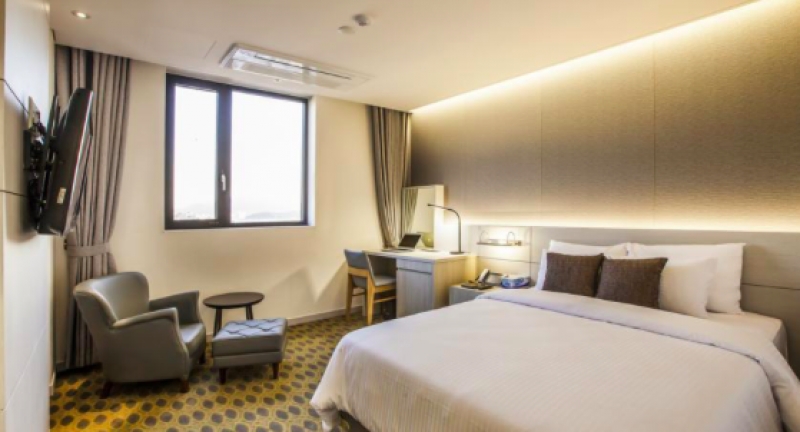 If you're opting for more privacy, hotels are a better option. There are plenty of them around Seoul, and depending on what and where you're looking for, the price range differs.
A hotel that is recommended is the Hamilton Hotel Seoul, located in the most Muslim-friendly neighbourhood of Itaewon. Just minutes away from your variety of halal food options, this hotel is also affordably priced with modern-type rooms and great service.
Airbnb/serviced apartments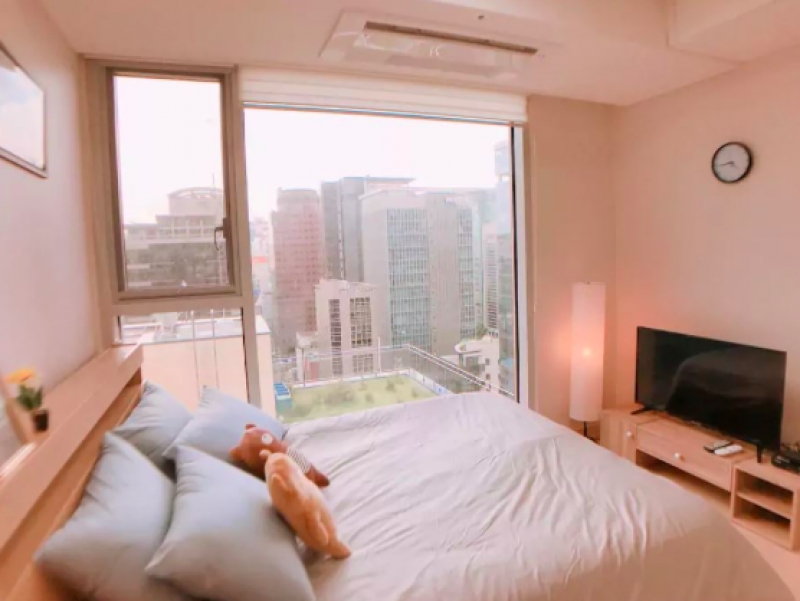 Rented-out places are also an option to consider, and it opens up so many more doors for location and prices. What's more, you'll get a cute unique interior concept depending on which one you book. Airbnb is a good way to find one that's suited to your needs including budget and location. If you're lucky, you might get one with a decent view in the morning!