It's impossible to talk about Andalusia without mentioning Costa del Sol — a sunny coastal town that boasts picturesque villages and well-preserved cultural sites. And behind its beautiful beaches and white-washed homes are some of the most significant Al-Andalus legacies waiting to be explored. What's more, you can even pray in their holy mosques embellished with Moorish splendours.
So, keep reading to find out how to get the most out of your 3D2N adventure in Costa del Sol — from visiting the region's top attractions and dining in halal eateries to praying in dainty mosques with stunning architecture!
Also read: Andalusia in 7 Days: Unmissable Islamic Attractions, Halal Foods, and More! 
Planning a perfect itinerary in the storied Andalusia? This online guidebook will do the trick! From top-rated attractions and restaurants to world-class hotels, you're in for a brand new adventure in the South of Spain!
Best 3D2N Halal Itinerary in Costa del Sol
Day 1: Estepona & Marbella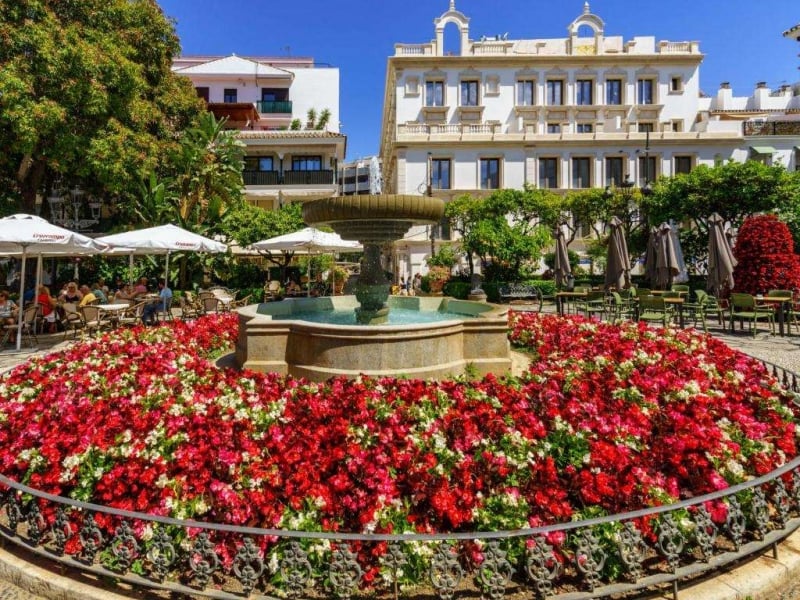 Kick off your trip by visiting the charming town of Estepona, an underrated destination blessed with eternal sunshine. Nicknamed 'The Garden of Costa del Sol,' there are plenty of floral-related attractions you shouldn't miss out on. 
You can start your journey at Plaza de las Flores (or known as Orange Square by tourists), a scenic centre square surrounded by tapas bars, cafes, and restaurants. The place is filled with hundreds of flowers, orange trees, and sweet-smelling Dama-de-Noche bushes. Psst, be sure to check out its iconic landmark: a mesmerising fountain trickling in the centre!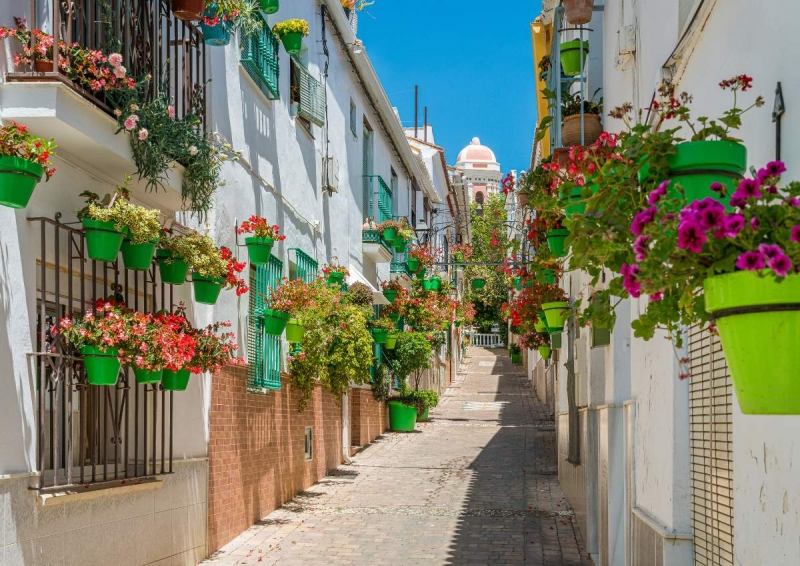 Afterwards, wander through the quaint Old Town of Estepona, that will give you a great main character moment you didn't know you needed. Imagine strolling through the sun-kissed alleys lined with whitewashed buildings decorated with colourful potted flowers on the walls — so dreamlike (and free of charge too)! BTW, it's best to come here in springtime when most of the flowers are in full bloom.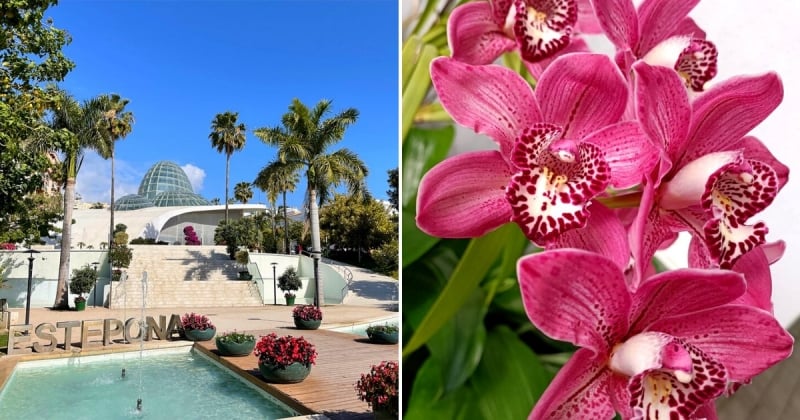 You haven't fully explored 'The Garden of Costa del Sol' until you visit the Orchid House, located north of the old town. Housing over 1,300 species of orchids from around the globe, the floral haven is set inside a modern greenhouse with cascading artificial waterfalls. The orchids are selected for their beauty and originality; rest assured, you can enjoy their bloom any time of the year! Aside from orchids, the place also features Araceae, ferns, tillandsias, and bromeliads, all growing healthily inside its lush botanical gardens.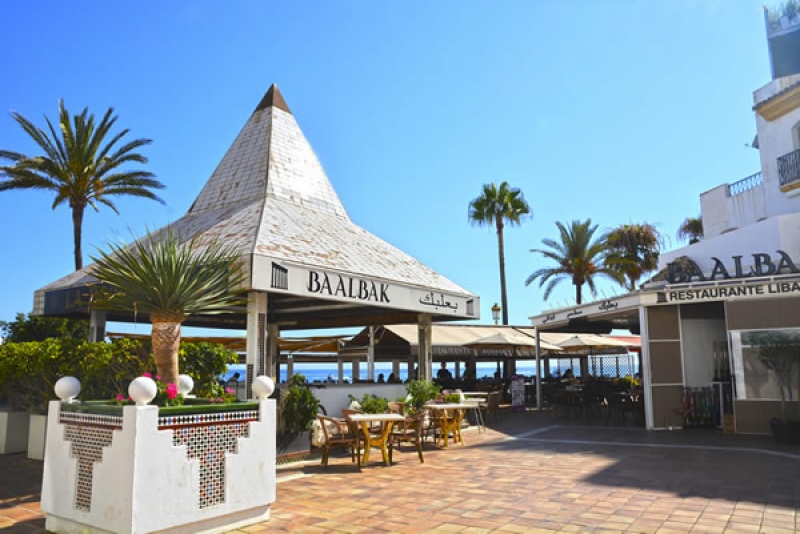 After blessing your eyes with the wonderful sights of Estepona, it's time to fill your tummy with tasty halal cuisine from its famous neighbouring town — Marbella, 30 minutes drive from the Orchidarium. You can dine at the award-winning Baalbak, famous for its hearty Middle Eastern cuisine. The halal restaurant specialises in Lebanese dishes such as escalope, kebab, kafta, and more — all made from fresh produce. What makes it even better is this eatery nestles right by the breezy sea of Puerto Banus!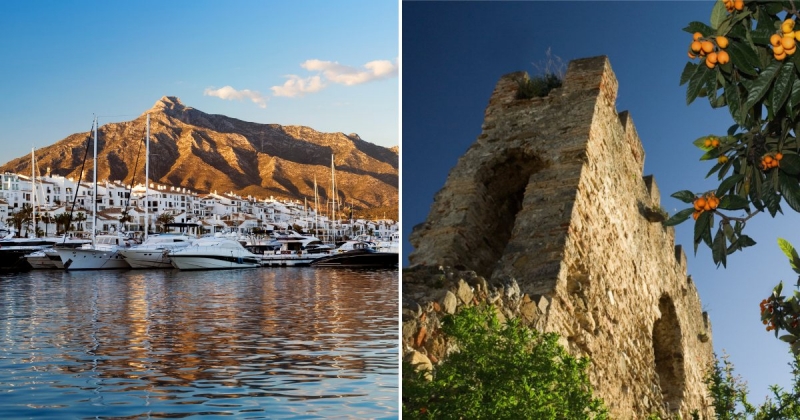 Now that you're in a thriving port city in Costa del Sol, it's only right for you to dwell in Puerto Banus' water activities and embark on a shopping spree. From cruising the blue waters to strolling along the marina admiring the luxury yachts, there's always something to fill up your time in the coastal paradise. For our fellow shopaholics, you can head straight to the hard-to-miss El Corte Ingles shopping centre in the northern corner of Plaza Antonio Banderas. Looking for designer brands? Puerto Banus Marina has got you covered — think of a designer name, and you'll find it here.
Thirteen minutes' drive from this lively marina is your first Islamic heritage discovery in Costa del Sol — Alcazaba de Marbella. The castle serves as a significant memento of Muslim civilisation in the town before the Reconquista in 1485. Constructed under the order of Abderrahman III (the first caliph of Al-Andalus), the Muslim Alcazaba originally had more than ten defensive towers, of which two of the remaining towers can still be seen today.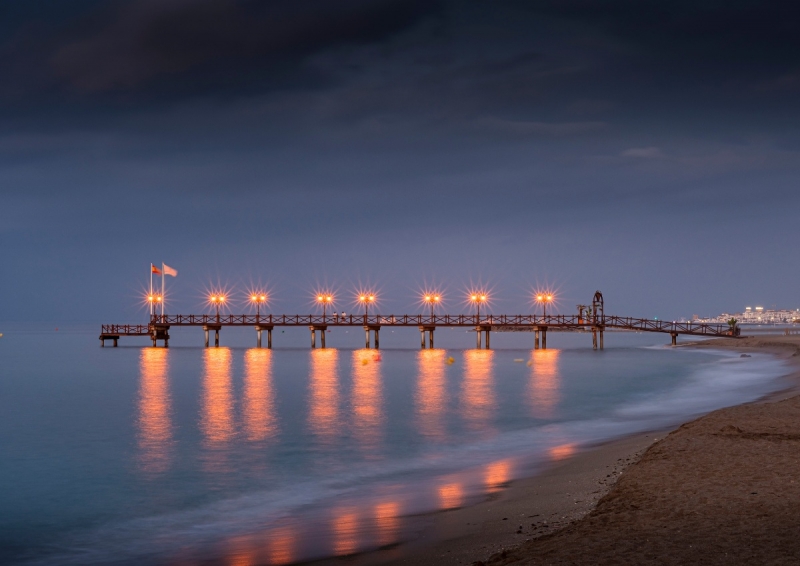 Still have some time to spare? Having a leisurely stroll along the scenic Marbella Promenade sounds fun! What better way to wrap up your first day in Costa del Sol than to watch the beautiful sunset over the calm waters of this beachside town?
Where to Pray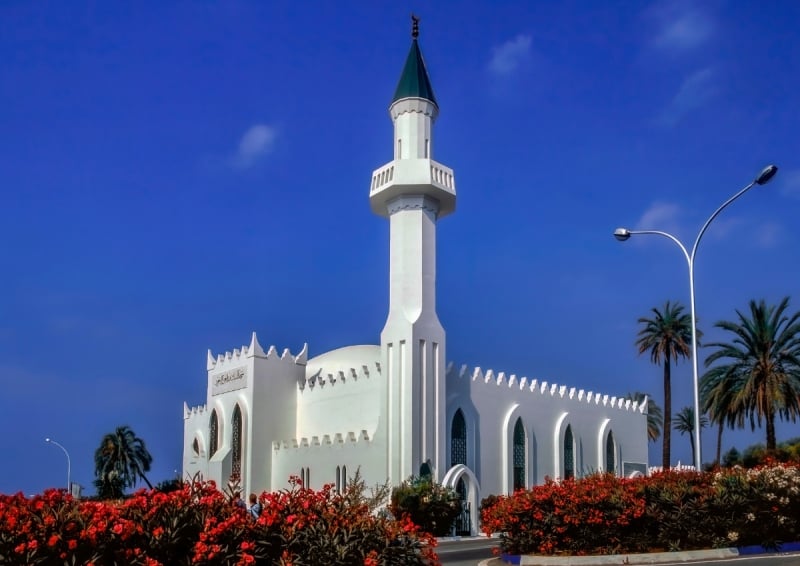 Yup, worry not about where to pray in Costa del Sol, as you can easily head to King Abdulaziz Mosque, better known as Marbella Mosque by the locals. The spotless holy site was built by Prince Salman bin Abdul Aziz in 1981 and can accommodate up to 800 people at a time. When you step inside, your sight will be blessed with its stunning roof dome with 24 stained glass windows! All the more reasons to add this to your Muslim-friendly itinerary in Costa del Sol.
Day 2: Mijas & Fuengirola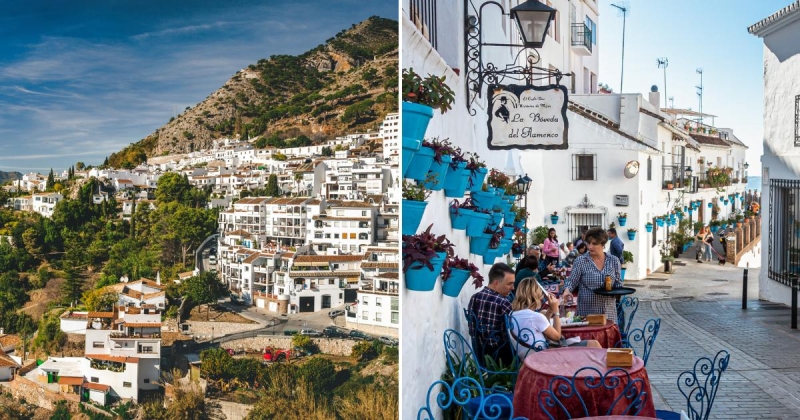 Begin your second day in Costa del Sol exploring the quaint Mijas Pueblo, half an hour's drive from Marbella. This small village of white-hue buildings nestled atop Costa del Sol's mountainside offers stunning views of the coast. It exudes a balmy Mediterranean vibe for those looking for a respite from the crowded beaches and urban hubs.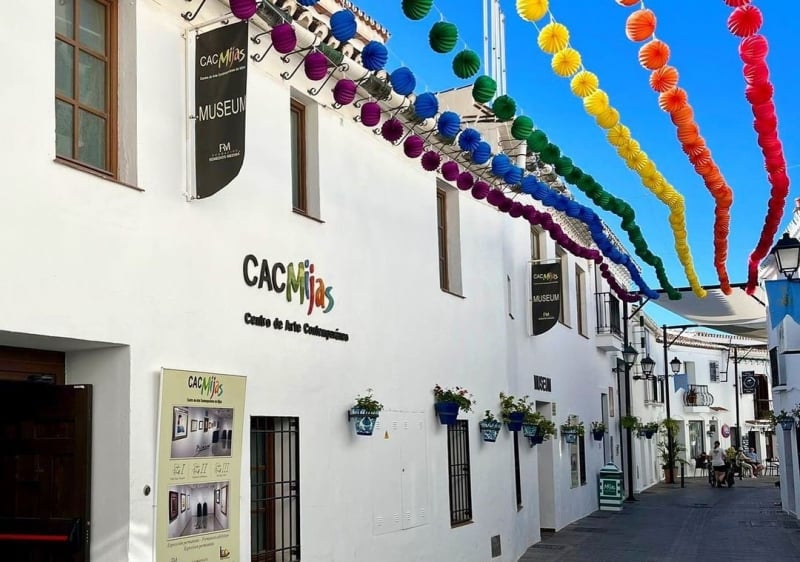 If you didn't know yet, this charming village is home to renowned artists and craftsman. That said, it's best to start your journey here by visiting the Mijas Contemporary Art Centre. This archive is committed to featuring contemporary artworks from local artists, including those from Pablo Picasso and Salvador Dali. The place hosts a variety of events throughout the year and has rotating exhibitions along its permanent collections.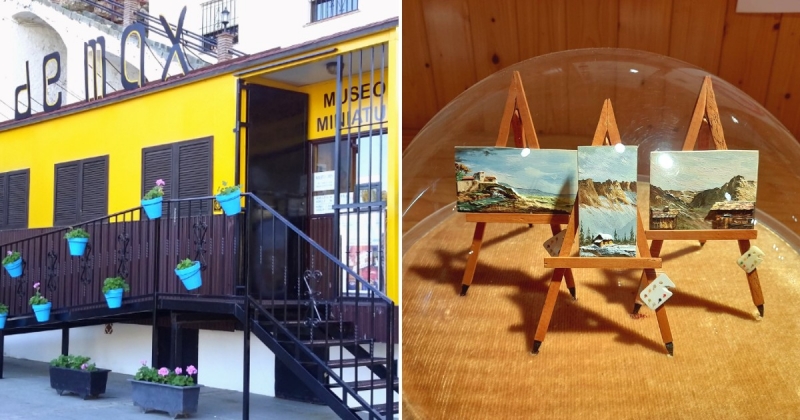 Two minutes further down the street is Museo Historico – Etnologico of Mijas. Here is where you get to learn about Mijas Pueblo's history through visually informative exhibitions. You can find all sorts of objects, from farming and fishing tools to Mijas' local cuisines and handicrafts. 
Within a two-minute walking distance from this treasure trove is Carromato de Mijas, a unique museum dedicated to featuring intricate miniatures. Heads up, you'll be given a magnifying glass to view some of the tiny paintings and mini sculptures here!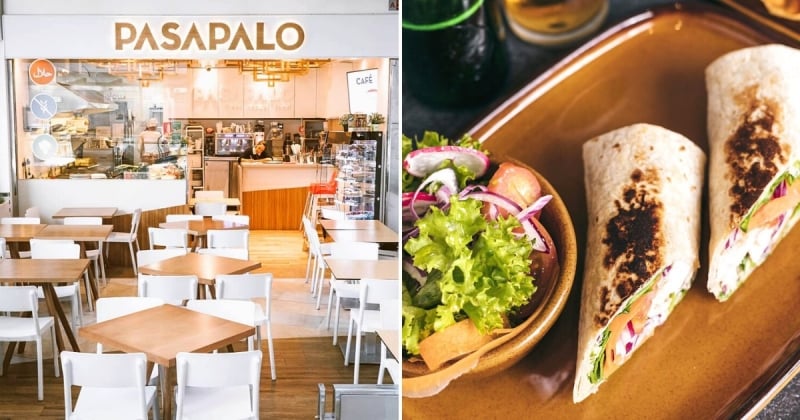 After a great village tour and museum-hopping adventure, head to Fuengirola, another visit-worthy beachside town in Costa del Sol. Reaching this destination will take around a 15-minute drive from Mijas Pueblo. 
And as soon as you do, steer your wheels to  Pasapalo Restaurant, a halal eatery in the Centro Comercial Miramar (Miramar Shopping Centre). The modern-style diner is known for its fresh and healthy meals prepared with gluten-free and halal recipes. Some of the must-tries include homemade burgers, salads, pasta, Venezuelan arepas, fresh fruit drinks, and arabica coffee. We're not drooling; you are!
What next? Well, now that you're inside one of Costa del Sol's largest malls, why not go for a shopping spree? Miramar Shopping Centre spans over 119,000 square metres and features a wide selection of local and international fashion and accessories brands. Know what makes it better? The place is within close proximity to Fuengirola's downtown and beaches! So, do drop by these attractions if you have extra time on your plate.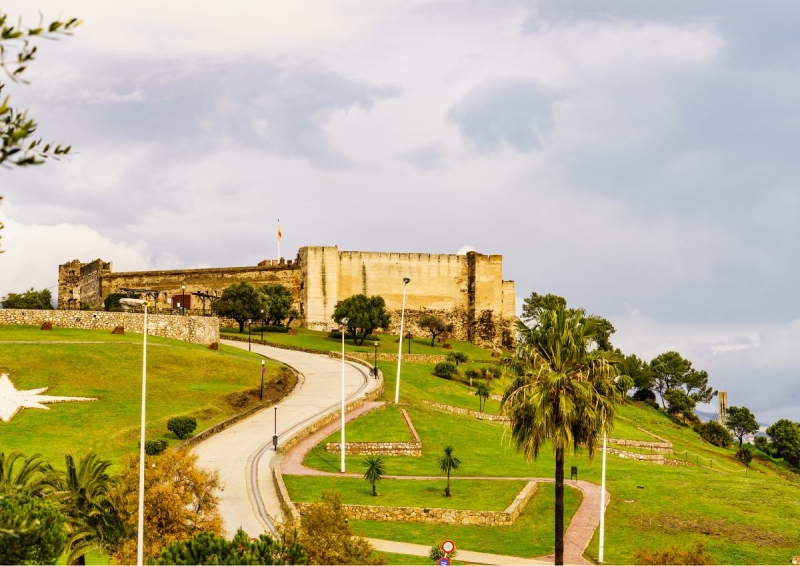 Next, constructed atop a hill that rises 38 metres above sea level is Sohail Castle, one of the most famous Islamic heritage sites in Costa del Sol. The historical fortress has stood the test of time since the 10th century and used to serve as a coastal defense structure during the Al-Andalus period. What's more, this castle (now a prominent musical venue in Andalusia) was erected facing the Mediterranean Sea, thus offering the best vantage point for those searching for breathtaking views of Costa del Sol and its entirety!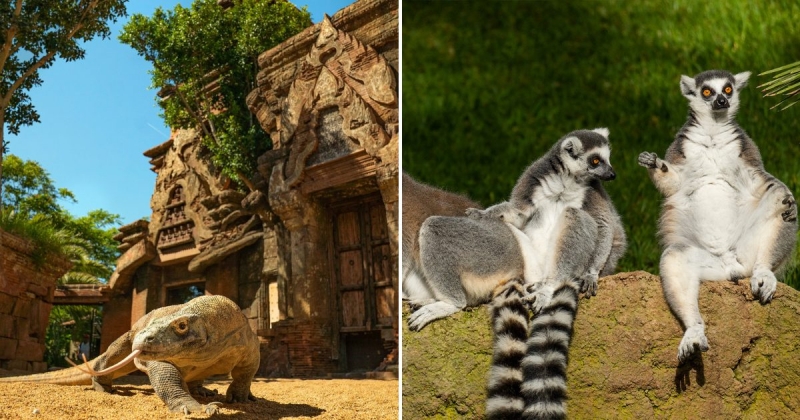 If you don't plan on wrapping your second day just yet, bring yourself to Bioparc Fuengirola for a fun-filled evening with the wild animals here. What makes it unique is that the animals in this zoological park live side-by-side, recreating their natural habitats. Housing more than 200 wildlife species, most of which are endangered, you will get to witness exclusive sightings of the Sumatra Tiger and Roloway monkeys as you stroll along its boardwalk. Any fan of King Julien from Madagascar? Don't miss the chance to feed the friendly lemurs here!
Where to Pray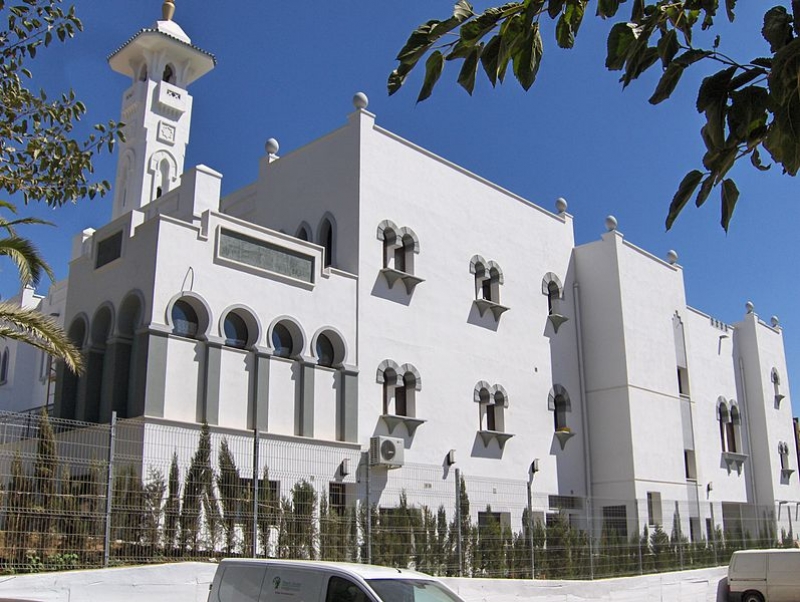 Constructed in 1994,  Fuengirola Mosque is the second mezquita to be erected on Costa del Sol. The holy site, known as Islamic Cultural Center Sohail, is also one of the most active mosques in the region. So, if you're looking for a comfortable and quiet place to pray when visiting Mijas or Fuengirola, this mezquita is IT!
Day 3: Ronda (Daytrip)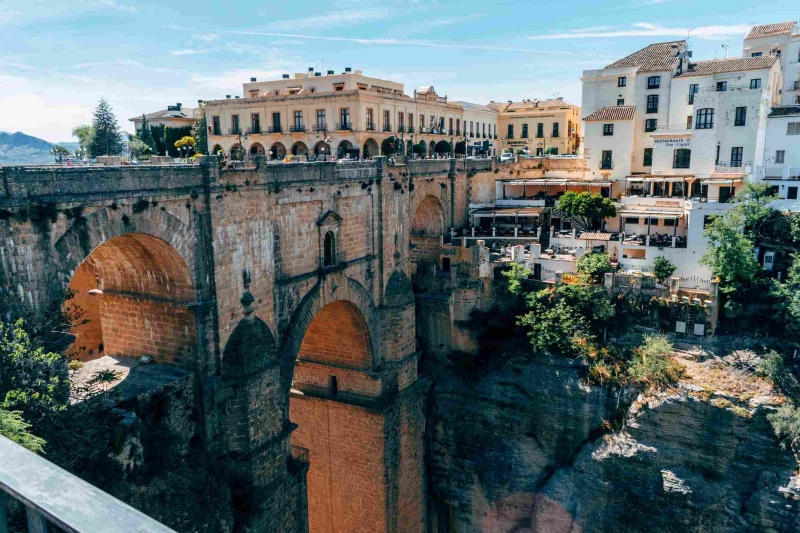 Your visit to Costa del Sol is incomplete without visiting Ronda, a beautiful town atop a rocky, steep El Tajo gorge. The village is part of  Sierra de las Nieves National Park and was at its peak during the Al-Andalus reign. If you didn't know yet, this town is also home to modern bullfighting!
There are a few options for you to hop on a day trip to Ronda from Fuengirola. One of them is to go with your local tour operator, who will pick you up at either Los Boliches or Fuengirola Bus Station. If you're keen on going on your own, you can rent a car and drive to Ronda for approximately one and a half hours. And for those who prefer to use public transport, you may opt for a two-hour journey by bus instead.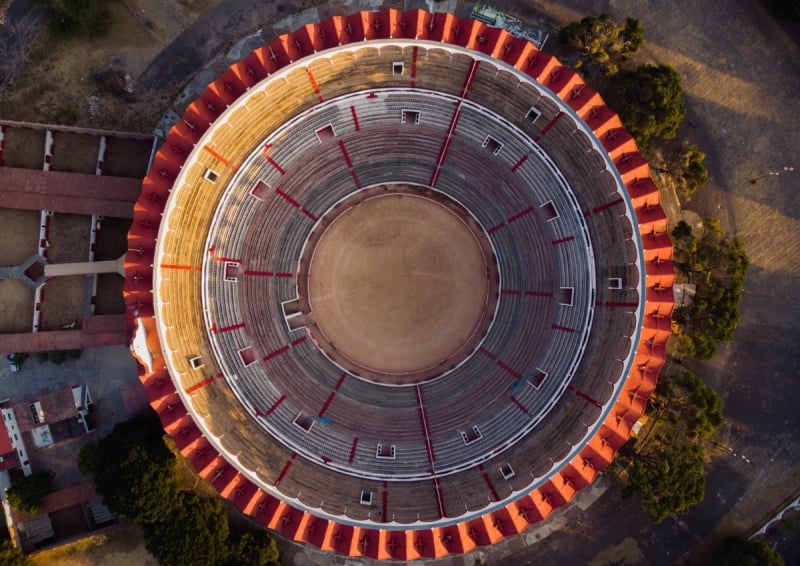 To kickstart your journey in Ronda, head to Plaza de Toros de Ronda, one of the oldest bullfighting arenas in the town. The ring was built in 1785 and can accommodate up to 5,000 spectators at once. You can visit this bullring all year round, and on your visit, be sure to check out its Bullfighting Museum, Royal Harness Collection, and Antique Firearms Collection. Though no bullfighting takes place today, the place is actively conserving its unique historical heritage through the recovery of original documents and works of art.
Afterwards, continue your journey to Puente Nuevo (New Bridge), within a three-minute walking distance from the bullring. Completed in 1793, the 100m high bridge connects the old and new town separated by the El Tajo Valley. It's best that you cross the bridge and stop by Mirador Aldehuela Viewpoint for some picture perfect shots to spice up your 'Gram. If that's not enough, you can opt for another famous viewpoint: Ronda Bridge Viewpoint, which allows you to witness the majestic view of the bridge from below.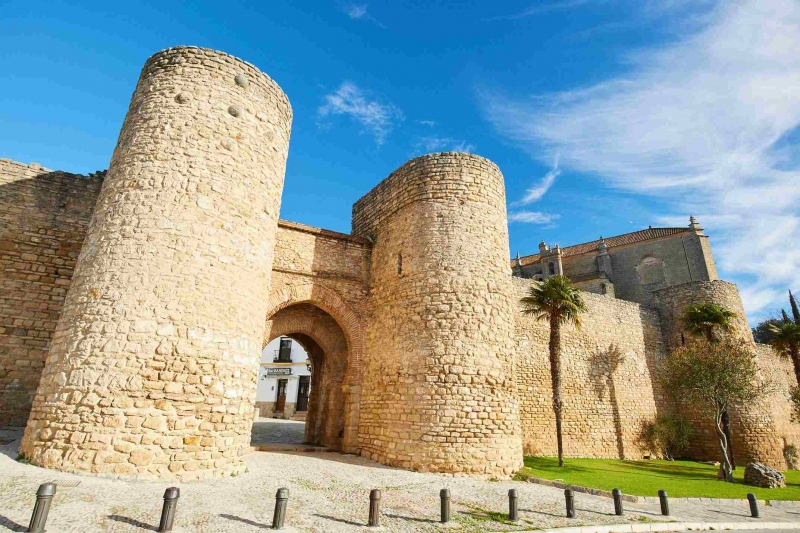 For some Islamic heritage in Ronda, make your way to Puerta de Almocabar, the 13th-century city gates that are still intact up to this day. It served as the town's main gate and defense structure during the Islamic reign. And thanks to Ronda's geographical location and the gates' amazing construction, Ronda was impregnable at the time.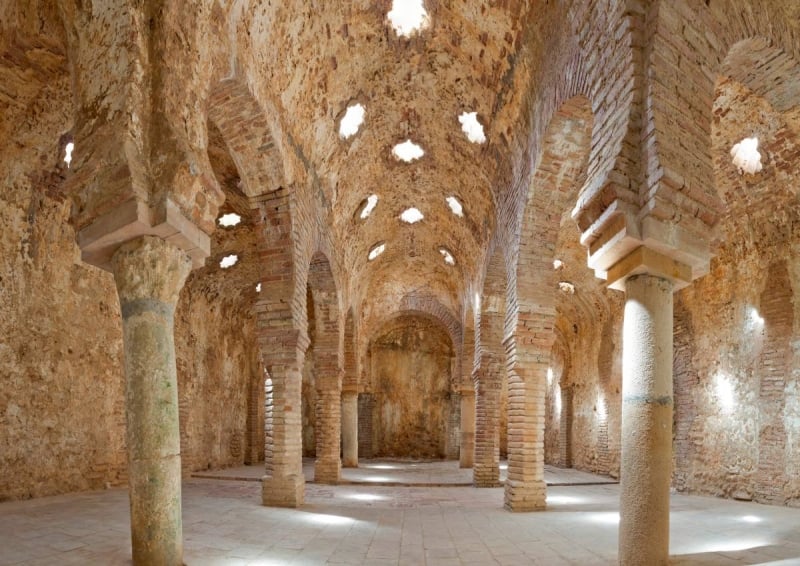 Another one of Ronda's Islamic landmarks to add to your Muslim-friendly itinerary in Costa del Sol is the well-preserved Arab Baths. The ancient bathhouse is known for its sophisticated hydraulic system utilising traditional waterwheels of the Moors that stood the test of time. Here, you will witness different types of water baths ranging from cold, warm, and hot bathing rooms. And when you look up at the roof, rays of sunshine penetrate through the star-shaped vents lining up the ceiling. Enchanting!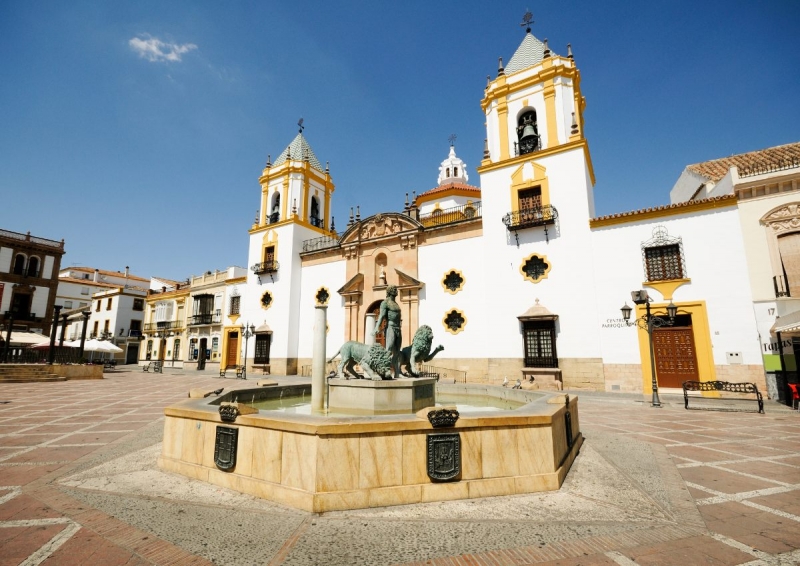 Before you end your day trip in Ronda, make sure to drop by Plaza del Socorro for a refreshing break after a long day of walking. This scenic square is surrounded by bars and restaurants, and while you're there, do take in the views of the Nuestra Senora del Socorro Church, standing proudly beside the fountain.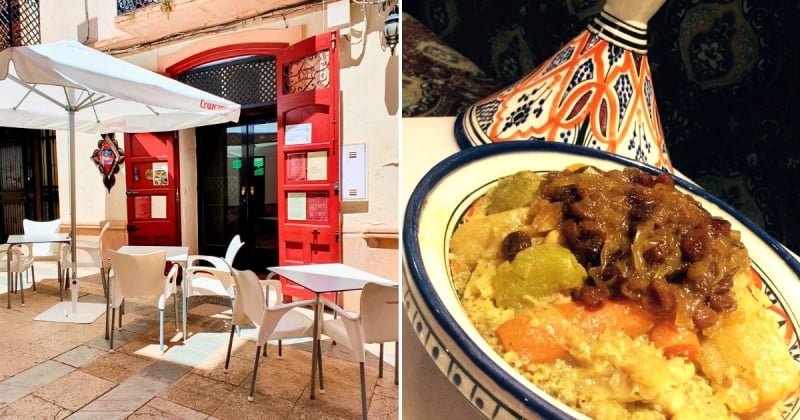 What's that sound? Oh, it's your tummy craving for a halal meal. Fret not, because you can dine in Ronda's top halal eatery:  Al Zahra Arabian Food! Specialising in flavourful Moroccan dishes, Al Zahra is also famous among vegetarians as their menu includes plenty of vegan options. Some of the recommended dishes you should check out are the Moroccan chicken and couscous, tagine, and lamb pastilla.
Planning a perfect itinerary in the storied Andalusia? This online guidebook will do the trick! From top-rated attractions and restaurants to world-class hotels, you're in for a brand new adventure in the South of Spain!
And there you have it, a complete 3D2N Muslim-friendly itinerary in Costa del Sol. So save this list, clear out your schedule and book the tickets to the sunny coast this instant. You won't regret it!
---
Brought to you by Spain Tourism Board