You've heard a lot about solo travel and family trips but how does travelling as a newly married couple differ? For local Singaporeans, Aynn Jay and Rahmat Samsuri, globetrotting as a couple has brought about innumerable lessons and countless memories. Aynn has been working in the retail line for over five years while Rahmat was a former assistant project manager in the audio-visual industry.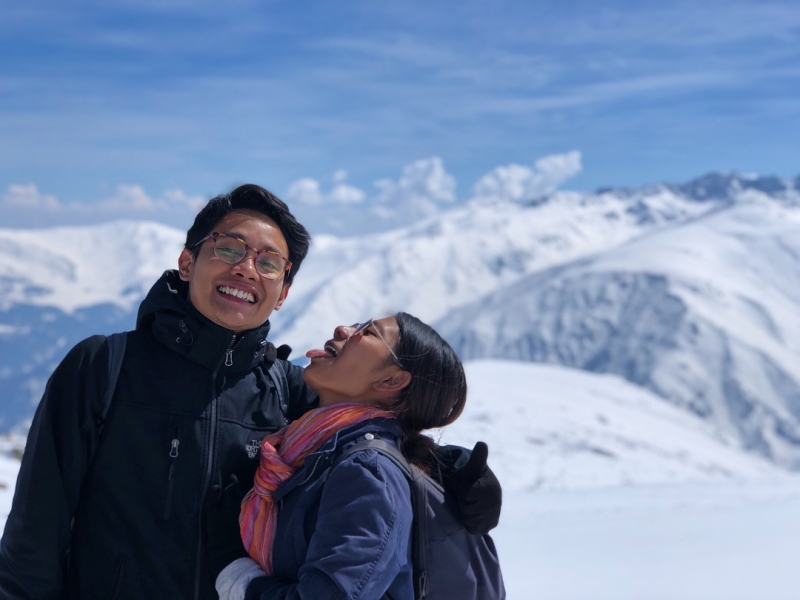 Before they got married, both Rahmat and Aynn knew that they wanted to specifically start with Morocco for their honeymoon trip but they didn't expect the whole trip to be much longer… Rahmat actually quit his job to embark on a three-month honeymoon!
Find out more about their challenges, stories and memories of their travels together, and how they interpret what travel means to them.
How many countries have you been to?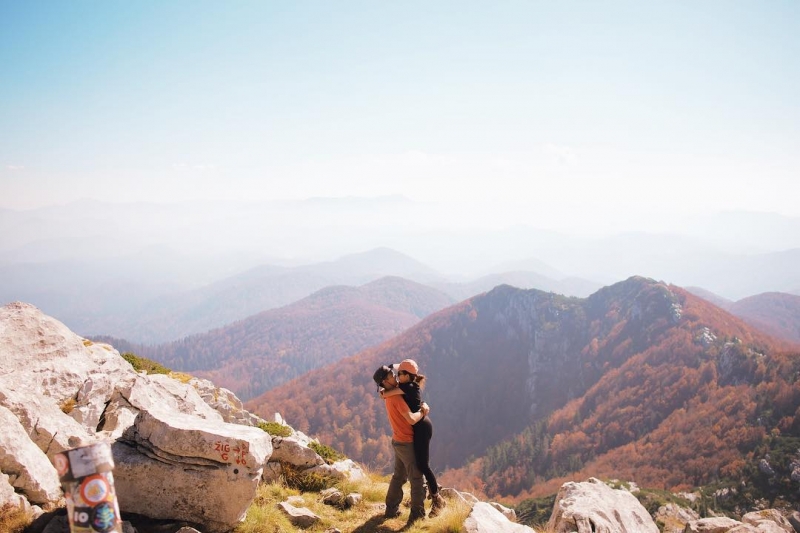 Both: For our three-month honeymoon alone, we went to 10 different countries. We didn't foresee that we would be going to that many countries. We didn't plan at all and just did it on the go. There were a few factors that helped us decide how to go about our trip such as surrounding areas, budget and whether it's actually worth visiting the county or not.

Rahmat: The route we took was from Singapore to Berlin, then we flew from Berlin to Morocco (we spent two weeks there!), flew to Hungary, Croatia to [pause]…. Okay, I actually saved the route in my phone!
Both: From Hungary to Croatia then to Bosnia & Herzegovina, Montenegro, Kosovo, Macedonia, Bulgaria and one month in Turkey. We did a road trip in both Morocco and Croatia. For other destinations, we mainly backpacked, travelled by bus and hitchhiked (did this in Kosovo).
What is something memorable that happened during your travels?
Both: We went hiking in western Kosovo as we wanted to conquer one of the Balkans' three notable peaks: the Halja (pronounced: Halia). As usual, we always go hiking alone. The first two hours were alright but as we were about to ascend the peak, it became really, really challenging because we couldn't find the trail.

We love how most of Europe's national parks boast red markings on the trees so you can actually just follow those. Guides are not necessary. Unfortunately, we lost the trail and couldn't find any markings. We were about an hour away from the peak and were deciding if it was a good idea to follow the directions on Maps.Me.
We eventually decided to follow the map and it led us up a very steep vertical incline. We literally had to climb the steep part using our bare hands and lean as close to the ground. It was even scarier to look down!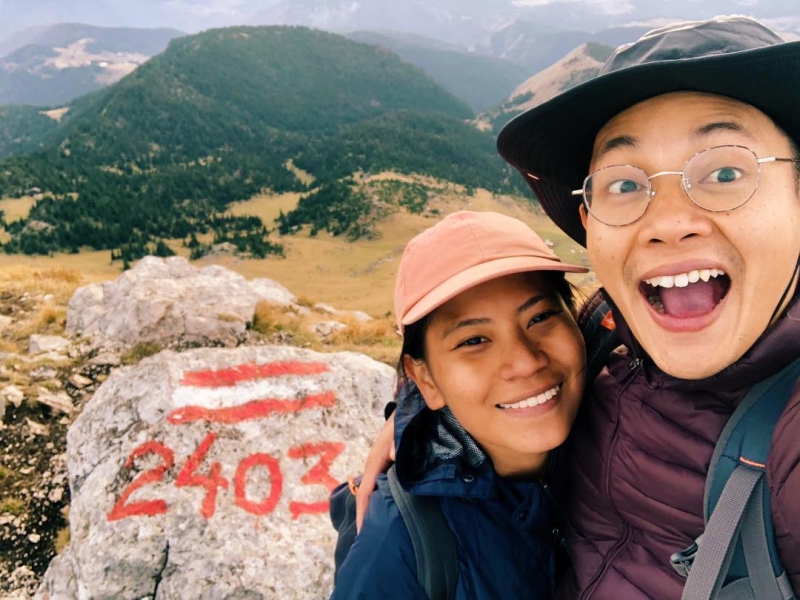 We took a lot of breaks and we actually wanted to cry… and were contemplating if we should just go back down. But we went ahead with the wind and everything and finally, got to the peak using the "shortcut". We eventually found the trail on the other side. Basically, the actual path is one big round!
What is the biggest lesson you've learned while travelling?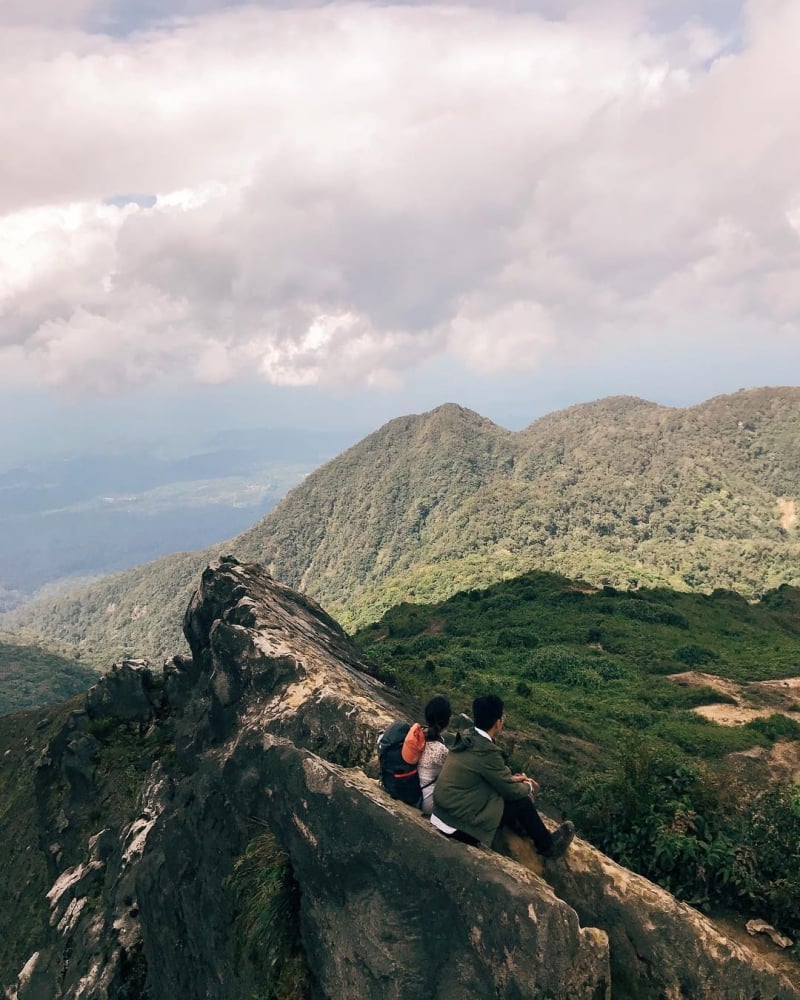 Rahmat: "You have to have a lot of experience. For example, if you're going hiking, the jungle in Southeast Asia is very different from those in Europe. There are a lot of wild animals in the jungles in Europe and you have to know what to do if you encounter those. This is the kind of knowledge that you must have."

Aynn: "Just take the risk. Even if you've never been to the place and you're not familiar with the culture, people, the place, you should just take the risk and embrace it. If you succumb to your fears, you might just have more regrets."
Have you faced any stigma? Does that make you NOT want to travel?
Aynn: For me, it's quite common. I've been to India twice and before I left, everyone was asking me why I wanted to go there because it's dangerous for girls to go there alone. It was very hard to convince my parents and some of my friends too.

The first time I set foot in India, it was nothing like what people said. I did meet some solo female travellers and they told me to just use common sense and not walk in dimly-lit alleys and things like that. The people are generally alright so it makes me want to go to India even more!

Do you have any upcoming travel plans?
[laughs] Currently no, because we have a baby on the way! So, we have to pause all this travelling for now.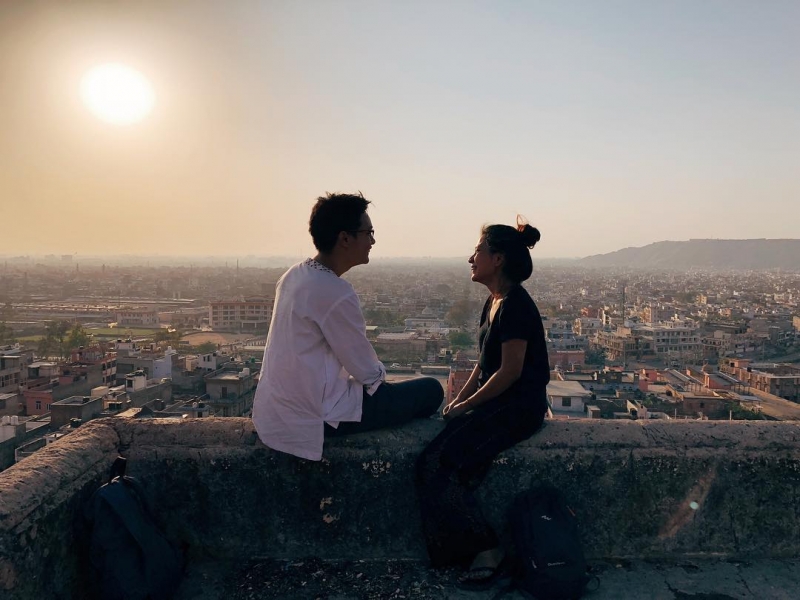 If you could sum up travelling in a sentence, what would it be?
Rahmat: "Travelling is all about finding what you love to do."
Aynn: "Travelling is something worth doing in your lifetime. You can always earn back your money but not your time."
Also read: Travelogue with Luqman Abu Bakar, the Globetrotting Influencer