You might recognize Luqman Abu Bakar from his hilariously entertaining videos on social media platforms. But did you know that this globetrotting influencer also has a serious travel addiction? His love of travel has taken him to countless exhilarating travel destinations where he sampled various exotic delicacies. Read on to find out Luqman's travel philosophy and where he thinks Muslim travellers should go to next.
How many countries have you been to?
I've been to 32 countries so far since I was 17 years old. At 17, the first city I visited on my own was Kuala Lumpur. However, my travel addiction really kicked in after I visited Turkey.
Could you share more about your favourite travel destination thus far?
My favourite travel destination of all 32 countries is Japan! Despite having a homogenous society, the Japanese are very accommodating to every single person who visits their country especially Muslims. They make it a point to make makeshift musollahs to accommodate Muslim travellers at many popular attractions and even the airport.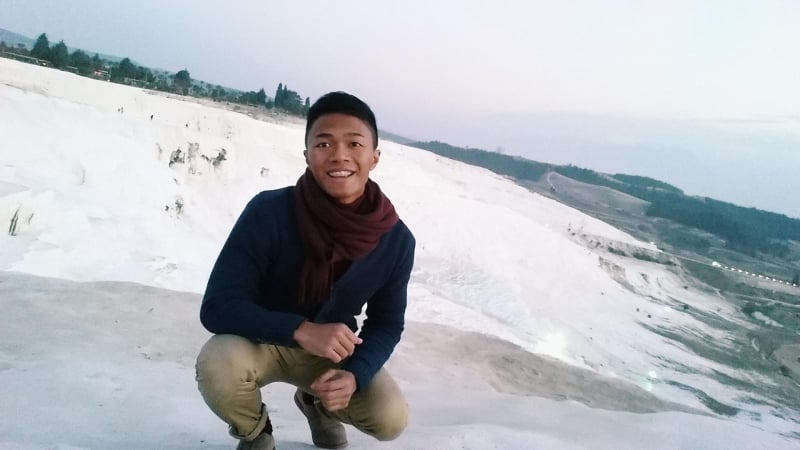 And of course, I love Japanese food. Sashimi is the way to go! Also, I love their history and architecture as a person who studied building and construction management at the National University of Singapore. I love Japanese architecture so much that I make it a point to visit the many temples and shrines. But there is also plenty of modern architecture that's been brought in from abroad. They have a great mix of both foreign and local architecture which I love.
Do you have a favourite city in Japan?
I love Kyoto because it seems like such a romantic city. Kyoto is really nice and my favourite place to visit is Arashiyama. I've been there three times and each time in a different season. I prefer to visit in spring because the weather is not too hot or too cold. But I've never been able to see the cherry blossoms. So, my wish for my next visit to Japan is to either see the cherry blossoms or go skiing.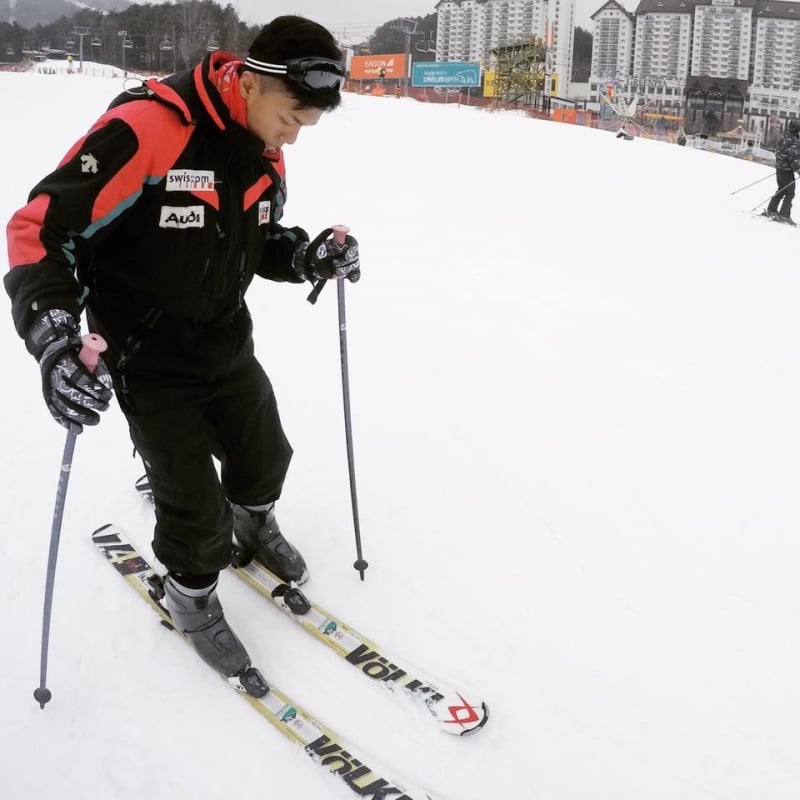 What is the travel practice you live by?
I live by this practice called "breathe life" or as the Malays say it "Go je". I would usually plan my trips six months in advance because I'm very anal when it comes to planning. When I was back in school, I would book my tickets way in advance and sometimes during boring lectures. (laughs) To feed my travel addiction and to curb my boredom, I would randomly browse travel websites like Skyscanner, CouchSurfer and Airbnb.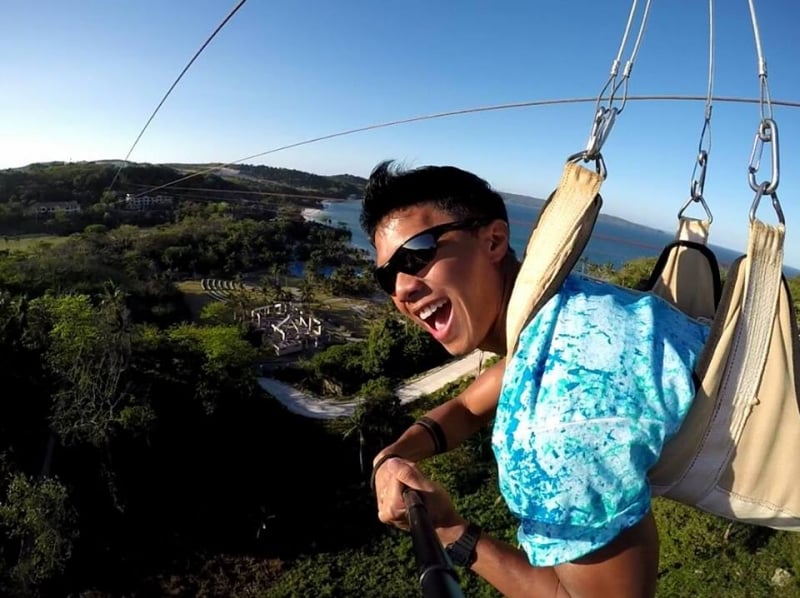 Despite my meticulous planning, I actually wouldn't do the things I have planned out for myself when I arrive. I end up having impromptu moments when I travel. I would end up meeting new people when I'm there especially when I stay in hostels. It's a great opportunity to meet a lot of new people. So when I meet these new acquaintances, they would ask me if I would want to tag along. Plans change and you have to accommodate to the situation. I'm very go je.
Have you faced any stigma due to your religion? Does that make you not want to travel?
As an identifiable Malay-Muslim Singaporean man, I have yet to face any outright discrimination based on my identity.
However, when I was on an exchange programme during my university days, I was being chased by a Caucasian man in France. I sped off running for safety as he started to shout some racial slurs. Having the benefit of the doubt, he may have been intoxicated but you will never know one's intentions. No matter where you are in the world, always be aware that you are no longer in the Singapore bubble whereby security is omnipresent. 24-7. To culminate, I was lucky enough to outrun the French man.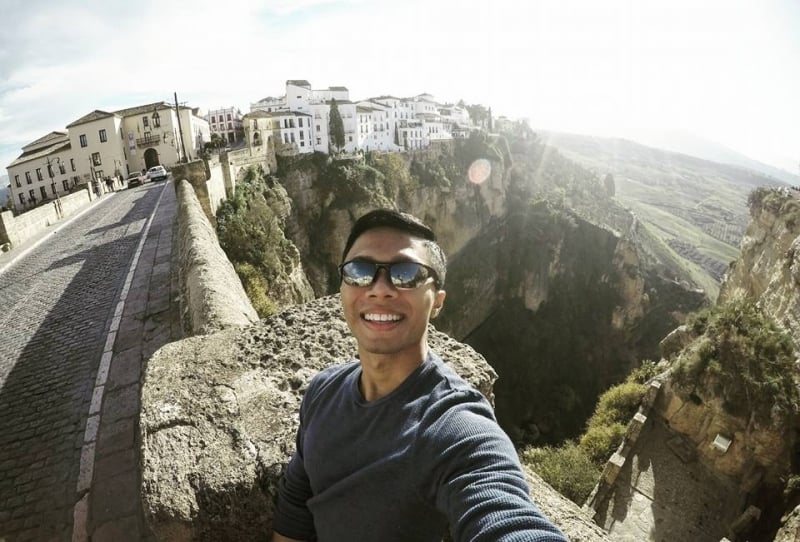 It is normal to be a little paranoid by discrimination like. racism when you're abroad especially in Europe or the States. However, in my opinion, you need to take things a bit lightly sometimes. Walk with grace and learn from the hardships you experience abroad and do some self-introspection. It makes you a wiser person at the end of your journey. Your identity should not stop you from exploring the world!
What has been the most unique food you've tasted?
The most unique food I've tasted is actually whale meat in Norway. It might not sound very environmentally-friendly. Whale meat is a very contentious type of food in some parts of the world. However, in Sandefjord, Norway which is known for its whaling industry, it is commonplace to purchase whale meat from the local market. Despite facing controversies from animal rights groups, they only hunt whales during a specific season so it doesn't grossly deplete the whale population there.
After doing my research, whales are considered halal so I really wanted to know what whale meat tastes like. It actually tastes like beef. To me, 90 per cent tastes like beef and 10 per cent smells like fish.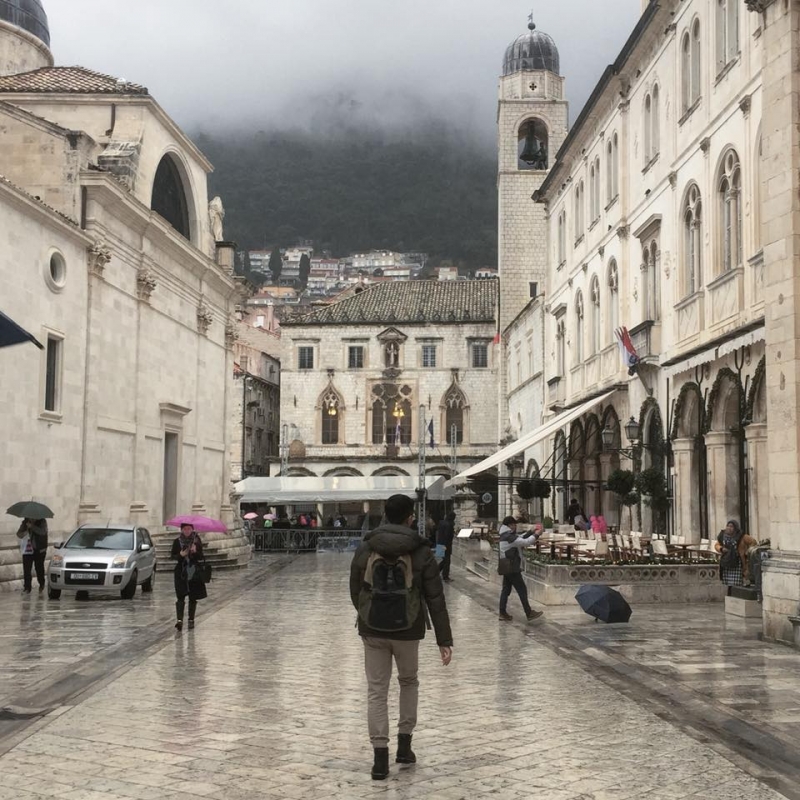 Another unique food I have tried is sea urchins while I was in Osaka, Japan. Sea urchins can be found everywhere in Japan but in my opinion, Osaka has one of the best sea urchins. Sea urchins have a rather nutty or grainy taste. I have never tasted anything like it before. Also, in Osaka, there's the famous exotic fugu fish which is the pufferfish and is known to be poisonous if not prepared properly. Luckily, I didn't die when I tried it. Though, to me, it's rather tasteless. (laughs)
Name a country that you think people should visit and why.
In general, people should definitely visit Turkey. Besides Turkey being a place of significance to me, it has a great array of diverse culture especially when it comes to Islam. The museums and mosques in Turkey are great places to learn about Islam and the fall of the caliphate. It is really beautiful. Sultanahmet Mosque is, by far, my favourite mosque. Aya Sofya is also a gorgeous mosque-cathedral which exemplifies Islamic and Byzantine architecture.


I truly believe that you will get a wider perspective about the rise and fall of the Islamic caliphate and it's politics when you are in Turkey. Like Muslims in Istanbul are very moderate Muslims and I feel that's how Muslims should be. They tolerate liberalism and conservatism. And the food is good!
If you had to sum up travelling in a sentence, what would it be?
Go je! (laughs) Sometimes in life, you just have to go je. Remember that when there's a will, there's a way.
Also read: Travelogue With Ilyana, The Travelling Muslim Foodie