In the south of Vietnam, Da Lat is an ethereal world of its own. The capital of Lam Dong Province is known for many great things, including its natural landscapes and historic structures. Travellers typically spend their days exploring at their own pace, indulging in local delicacies, and falling in love with the vibrant culture. If all of these things sound right up your alley, here is a 4D3N Da Lat itinerary for first-timers!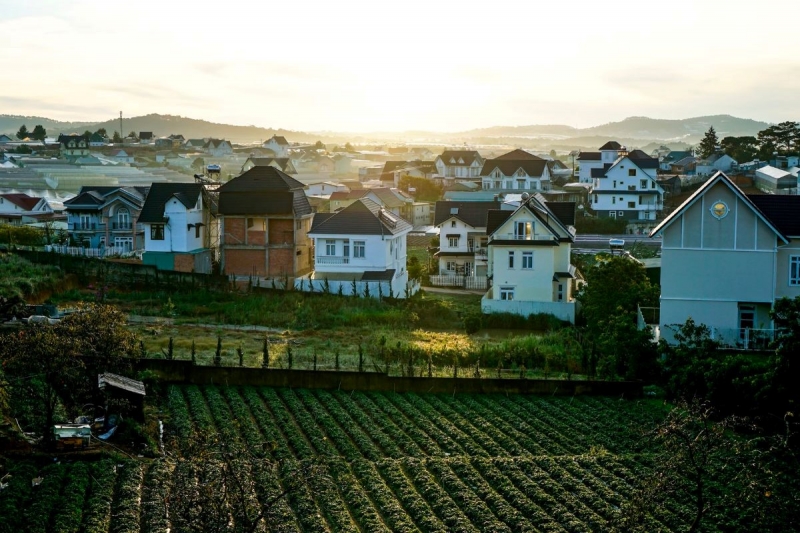 Best time to visit Da Lat, Vietnam
The weather in the south of Vietnam can be categorised into two seasons: the rainy season and the dry season. If you want to visit Da Lat, go during the dry season, which is from December to early March. This is when the weather is ideal for outdoor activities and sightseeing in the countryside. 
But most importantly, you'll be able to see the city's flower gardens and patches in full bloom. 
Also read: Top 15 Things To Do In Da Lat, The Hidden Gem Of Vietnam
Ready to explore the beautiful sights of Da Lat, Vietnam? Well now you can with AirAsia!
Enjoy 20% OFF for all seats on all flights (All-in one-way fare) when you book your flights from now till 27 Nov. Fares start from RM129 (after discount) for travel period between 2 Jan – 30 Nov 2023.
Meanwhile, you can fly from RM169 for travel period between now and 31 Dec 2022. Flights depart Kuala Lumpur to Da Lat twice weekly on Fridays and Sundays.
Da Lat, Vietnam as a Muslim-friendly destination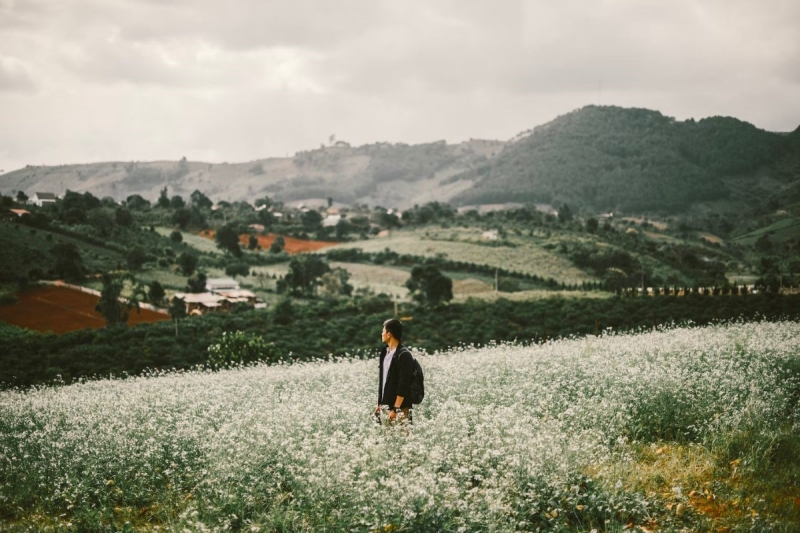 Da Lat is a famous destination among travellers for shopping, sightseeing, and outdoor activities. For Muslim travellers who are interested to visit, you can find plenty of Muslim-friendly travel agencies to help plan your trip. Not only do the tour guides speak English, but they also provide comfortable transport and knowledge of halal amenities in the city.  
Top halal restaurants in Da Lat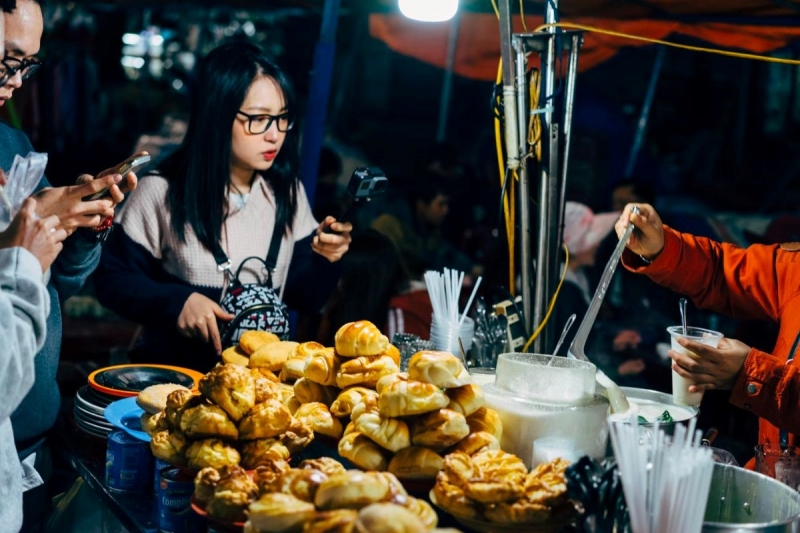 While there aren't many halal-certified restaurants in Da Lat, you can find eateries serving Malaysian and Indian cuisine, such as Ganesh Fine Indian Cuisine and Kampung Pandan Halal Restaurant. As for Vietnamese cuisine, many local delicacies are made with fish, shrimp, beef, and lots of vegetables. 
What Da Lat does have in abundance though, are vegetarian restaurants. They're relatively easier to find and are pretty affordable. Three of the most famous vegetarian restaurants include Au Lac Vegetarian, An Lac Tam Vegetarian Food Stall, and Hoa Sen Vegetarian Restaurant.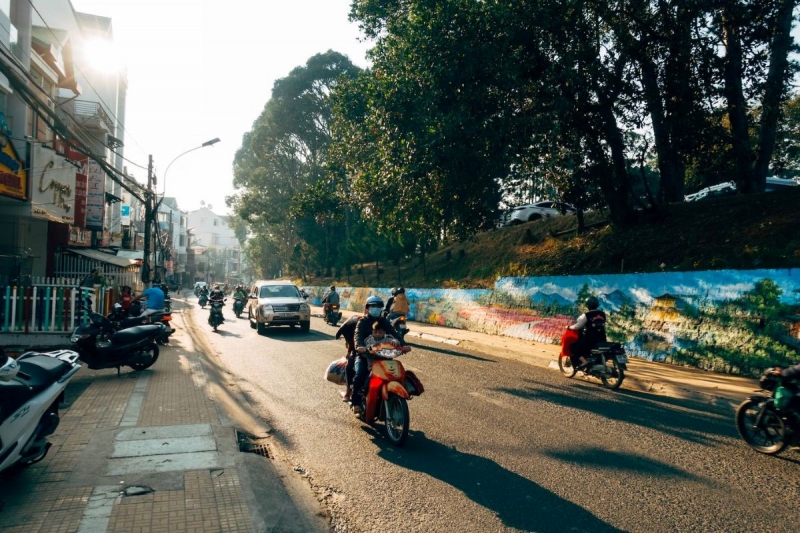 Best hotels for Muslim travellers in Da Lat
While there are no hotels that provide halal amenities, there are still a few options for Muslim travellers in Da Lat. These include YK Home Villa Da Lat Hotel, Da Lat Gold Night Hotel, Best Western Da Lat Plaza, and Da Lat Thi Thao Gardenia Hotel. 
With that being said, let's get started on the itinerary, shall we? 
Day 1
Morning: Da Lat Market → Lam Vien Square → Xuan Huong Lake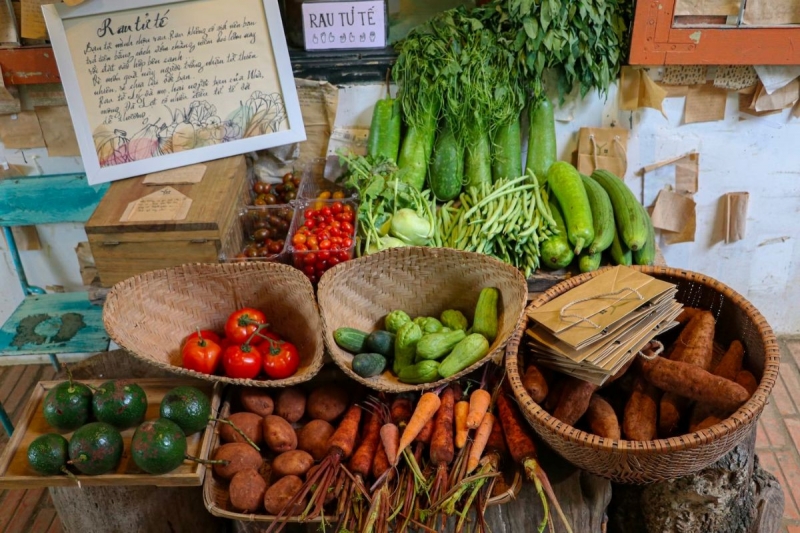 On your first morning in the City of Eternal Spring, let's grab breakfast at Da Lat Market. It's home to some of the best Da Lat food you'll find on your trip, including bread shumai, beef noodles, and Da Lat pizza. Any of these meals are comforting with a cup of hot soy milk, and best believe you'll be ready to start the day. Don't forget to also check out the many stalls selling fresh produce and clothes at the vibrant market before heading to your next destination!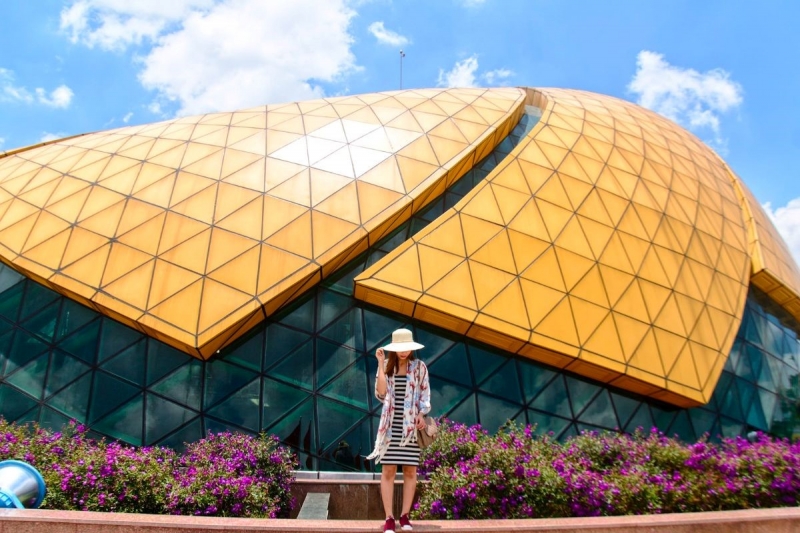 Next, let's go to one of the top Da Lat attractions, Lam Vien Square. The square is primarily known for its gorgeous architecture made of stained glass and surrounding natural beauty. Apart from snapping pictures in the park for your Instagram, you can also indulge in various activities such as roller skating and kite flying. In the Artichoke Flower Bud sculpture, grab a cup of coffee in a unique coffee shop and chill for a while.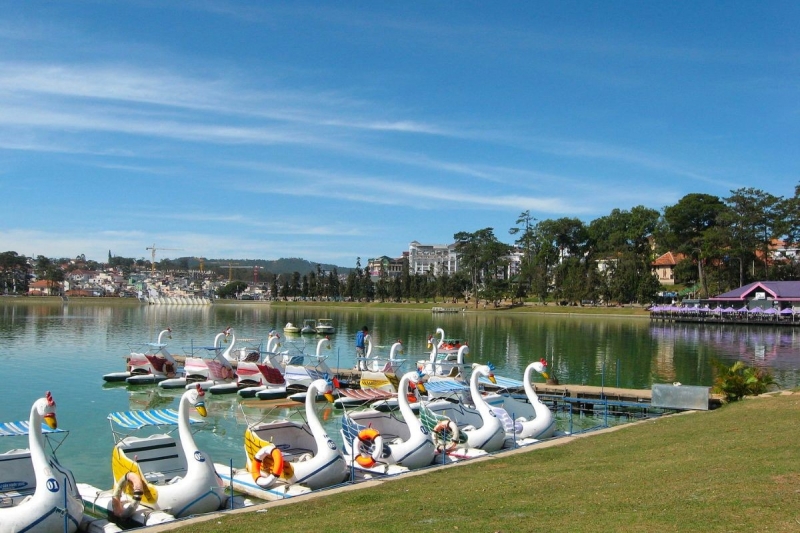 In addition to recreational aspects, Lam Vien Square also overlooks Xuan Huong Lake. It is one of the top highlights of our Da Lat itinerary, and we'll tell you why. For starters, this beautiful crescent moon-shaped lake is a sight to behold. The backdrop of lush pine forests and meadows adds to the romantic air, and the reflection of the sky in the shimmering water is unforgettable. 
For those who are looking for activities to pass the time, go for a lakeside stroll or pedal a boat in the lake. If you'd like a place to chill, stop by Thuy Ta Restaurant for coffee and some food. 
Afternoon: Temple hopping → Da Lat Cathedral → Datanla Waterfall → Hoa San Dien Trang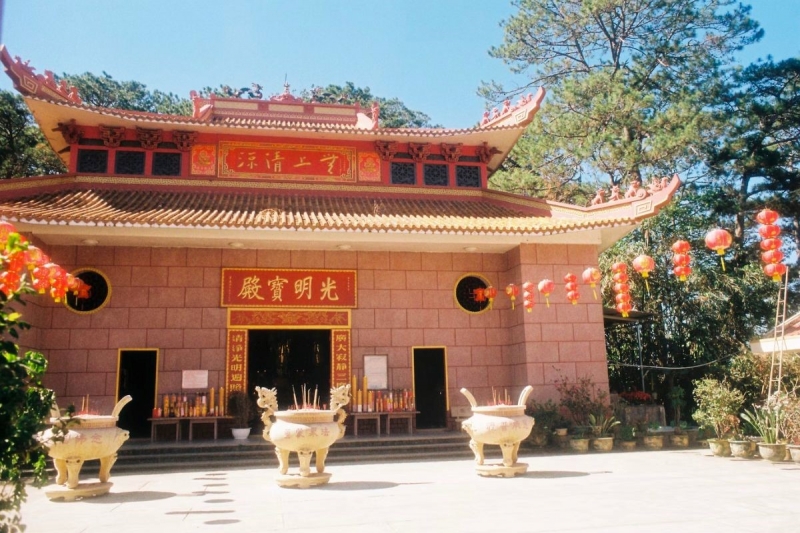 Besides its serene nature, Da Lat is also famous for the myriad of religious sites scattered throughout the city. Thien Vuong Co Sat Pagoda is a Buddhist temple located on the city's majestic pine hills. Within the main hall, you'll be able to witness the sandalwood statues of three Buddhist deities that stand four metres tall 
On the other hand, Linh Son Pagoda is the oldest of its kind in the city. The temple boasts  a stunning temple complex with gardens and a peaceful atmosphere. During the day, you might be able to see Buddhist monks walking through the temple too.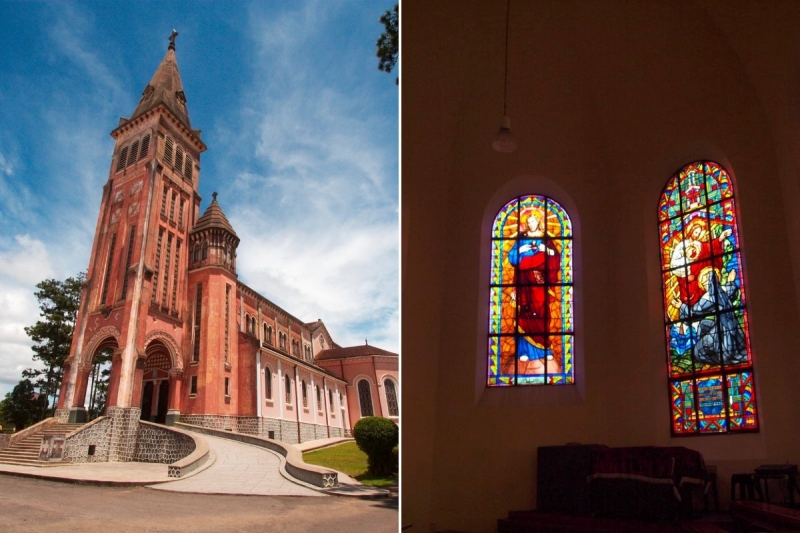 Besides Buddhist temples, Da Lat has a few notable churches to discover. Da Lat Cathedral is the city's largest Catholic place of worship and a wondrous sight in terms of architecture. Within the main hall, you'll see a beautiful glass ceiling that was crafted with glass brought over from France. 
However, the bell tower is arguably the most prominent feature of the cathedral. In fact, the cathedral's nickname of "Chicken Church" actually originated from the black bronze Gallic rooster that sits right on top of it. Isn't that fascinating?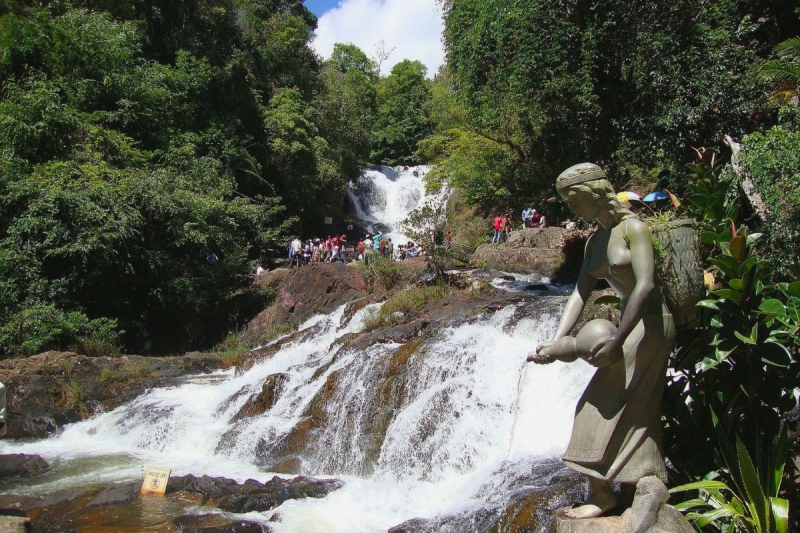 A Da Lat itinerary is nothing without the city's incredible waterfalls. As such, we'll be making a 20-minute drive down south to Datanla Waterfall. At a height of 20 metres, the falls cascade down from a forest canopy before bouncing off the rocks at the bottom. First-time visitors are usually left awestruck by the crashing sounds of the waterfalls, and the sights of the surrounding mountainous landscapes. 
Here, there's even a thrilling alpine coaster that lets you ride from the top of the falls to the pool below. The Datanla New Alpine Coaster Experience is a 2,400 metre-long coaster trail (the longest in Asia) that lets you experience the thrill of riding through lush rainforest, speeding up and slowing down using the coaster's brake arms. You'll even pass by the aforementioned Datanla Waterfalls!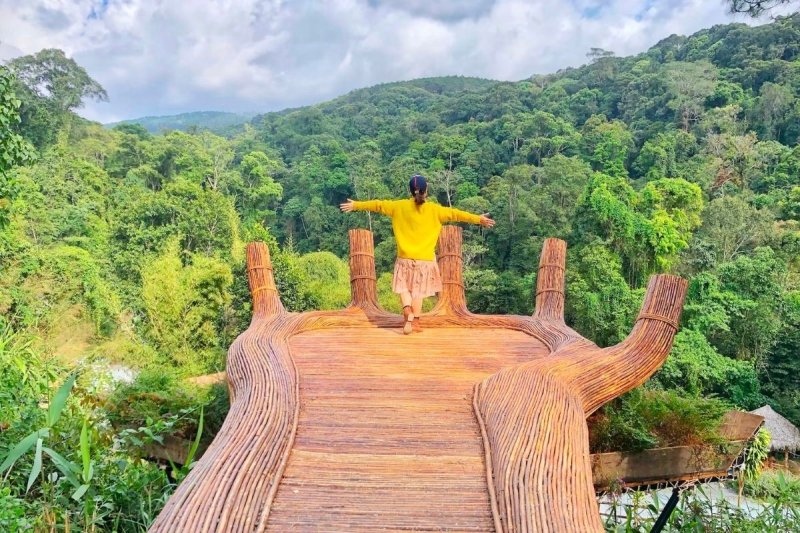 Our next stop — Hoa Son Dien Trang — is one of the best underrated Da Lat attractions that's worth travelling for. In this fog-covered forest, you'll be transported to a surreal world that might just redefine your idea of fantasy. Simply imagine this: traditional longhouses, colourful flower gardens, and lush green trees filled with singing birds. No matter where you end up, it's the perfect backdrop for pictures.   
Also read: 10 Underrated Destinations In Vietnam Tourists Don't Know About…Yet!
Night: 100 Roofs Maze Bar → Da Lat Night Market
An hour before sunset, it's time to head back to the city centre and visit 100 Roofs Maze Bar. The bar is one of the best Da Lat attractions, especially with its whimsical interiors and themed rooms. At sunset, grab a refreshing drink, sit outdoors, and watch the skies turn colour. But most of all, you'll be able to see the city light up at night!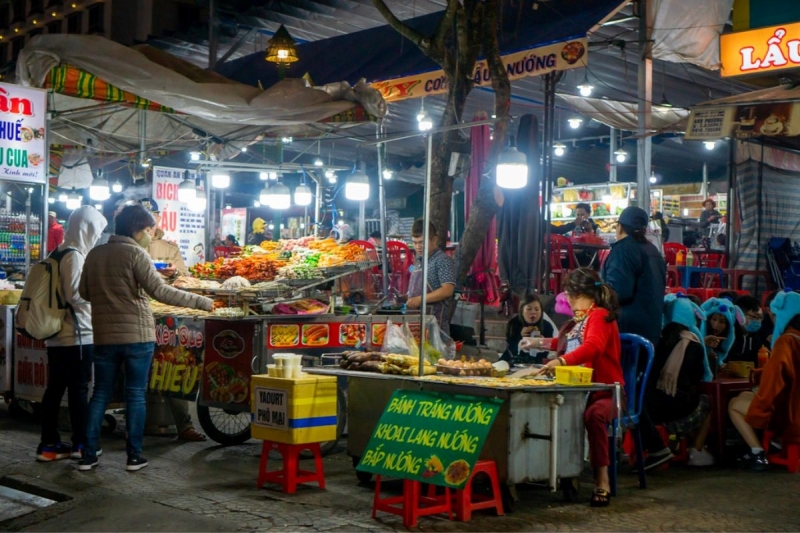 At night, head to Da Lat Night Market to experience the city's nightlife. It's one of the top things to do in Da Lat, and it's a chance to indulge in endless street food for dinner. From 5pm to 2am, there are numerous market stalls selling everything from souvenirs to clothes. In between your shopping sprees, you might get a chance to watch live performances from locals as they belt out Da Lat's best music.
Day 2
Morning: Trai Mat Hydrangea Flower Garden → Da Lat Flower Park → Bao Dai Summer Palace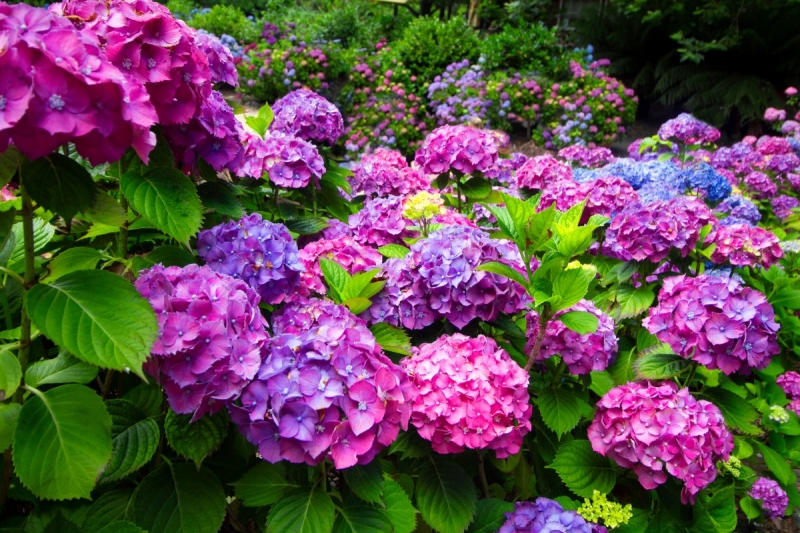 One of the most beautiful sights in Da Lat is the romantic fields full of blooming hydrangeas. For those not in the know, hydrangeas are colourful flowers that bloom all year round and are often found in locations with a slightly colder climate. 
In Da Lat, you can head to Trai Mat Hydrangea Flower Garden between April and May or between November and December for the best views. Not only is it the oldest hydrangea flower park in the area, it also boasts around 2 hectares of colourful blooms!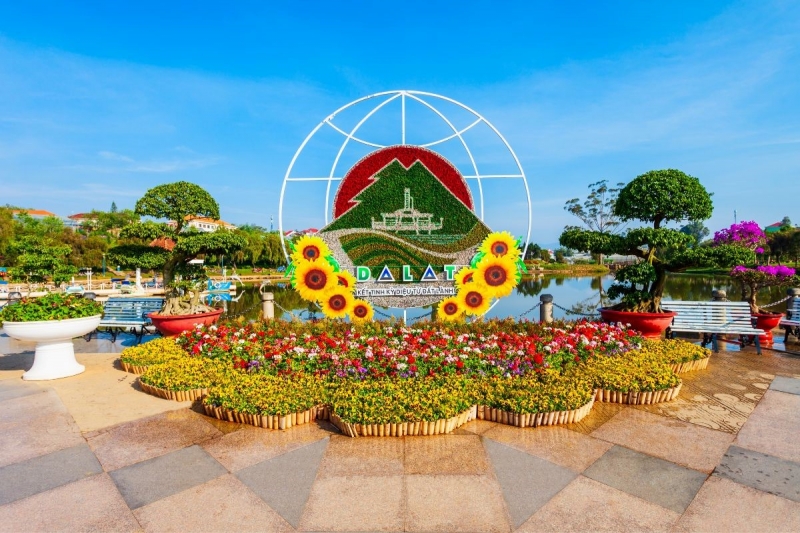 Keeping up with the floral start to our second morning, we head to Da Lat Flower Park, where you can fall in love with the sight of over 300 flowers in full bloom. For the next hour or so, take a walk through the various exhibition areas and enjoy the beautiful colours of diverse flora. Don't forget to take lots of pictures!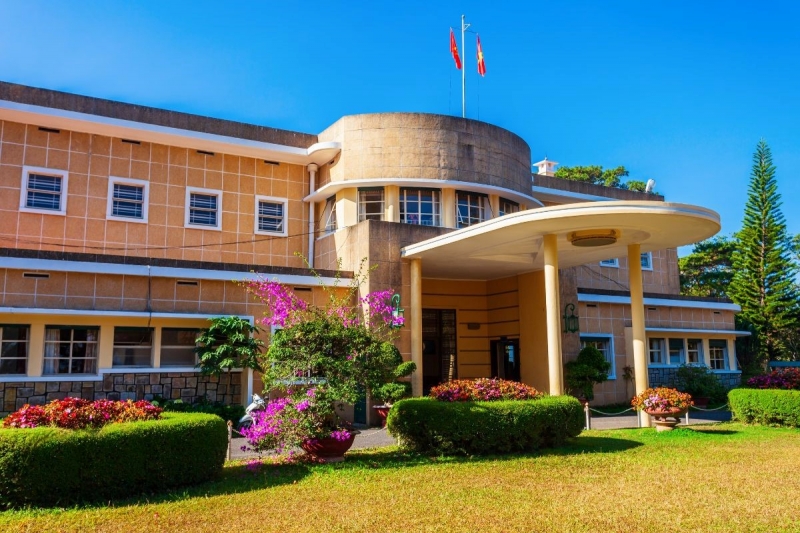 After that, let's head to the Bao Dai Summer Palace, one of Da Lat's famous historical attractions to check out. The palace was first built in the 1930s as a summer house for King Bao Dai and his family. But when the French arrived in 1950, the house took up the role as the king's residence and office. Today, you can visit the palace on your trip in Da Lat and take a peek into what life used to be like for the last king of Vietnam's feudal system. 
Afternoon: Crazy House → French Quarter → Lam Dong Museum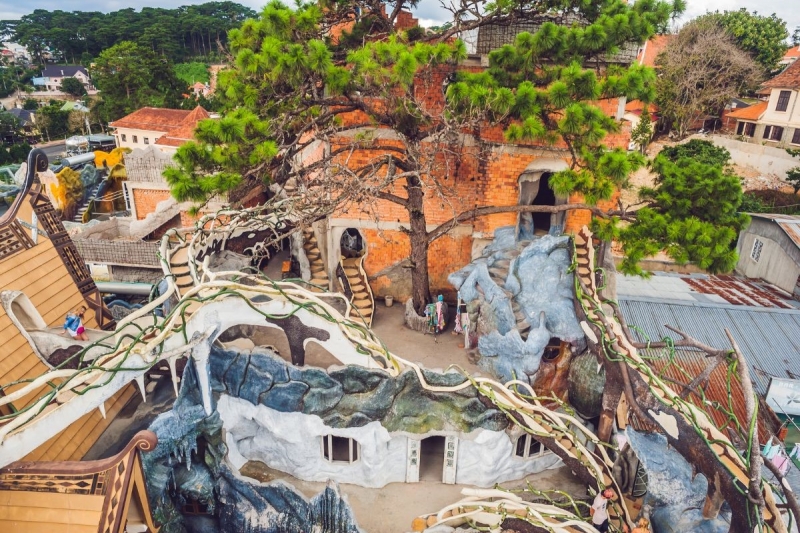 Crazy House is probably one of our craziest (pun intended!) spots on our Da Lat itinerary. The building takes on the form of a giant tree that incorporates natural life such as mushrooms, animals, and caves. If you're a person that loves fairytales and art, then you should definitely come here! 
For those interested in a unique overnight stay, Crazy House is also a hotel. There are a total of ten themed rooms for guests, and each of them are named after an animal. What could be more fun than this?
Next, we head to the French Quarter of Da Lat, a true testament to the city's French colonial history. Although the villas that line the avenue have fallen into disrepair, the neighbourhood is still worth exploring. Over the years, many tourists have stayed at the Art Nouveau hotels and spent their time strolling through the area to admire the architecture up close. 
Night: Lat Village → Lang Bang Viewpoint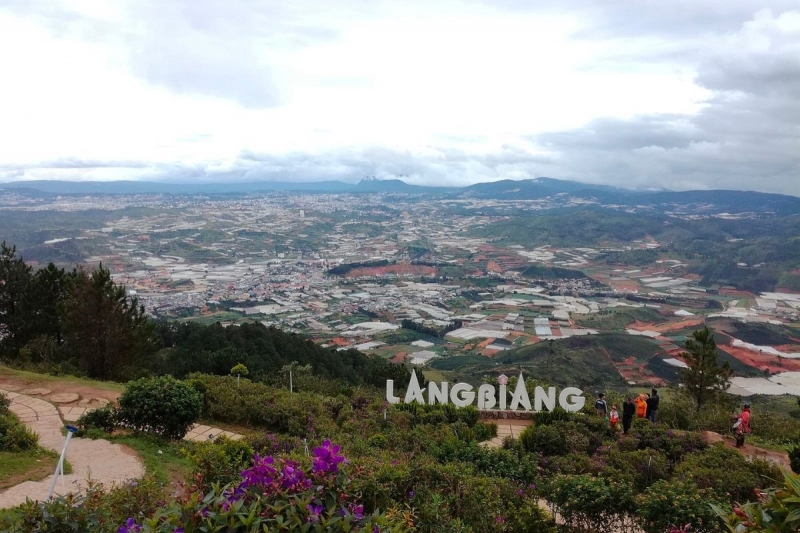 One of the more meaningful things to do in Da Lat would be to go on a Central Highlands Da Lat Gong show tour at the foot of Langbiang Mountains. Gong culture is a major aspect, and one of the best ways to experience this would be through a traditional gong show. 
By the time the gong performances finish, it would probably be 9pm or later. While some of us want to head back into the city centre, why not consider camping overnight at Lang Biang View Point? After all, falling asleep to the sounds of the mountain peak and surrounding nature is something you should go through at least once on your trip. We promise the sunrise the next morning will be so worth it!
Also read: 3D2N Sa Pa Itinerary: Uncovering The Hidden Gem Of Vietnam
Day 3
Morning: Da Phu Hill → Valley of Love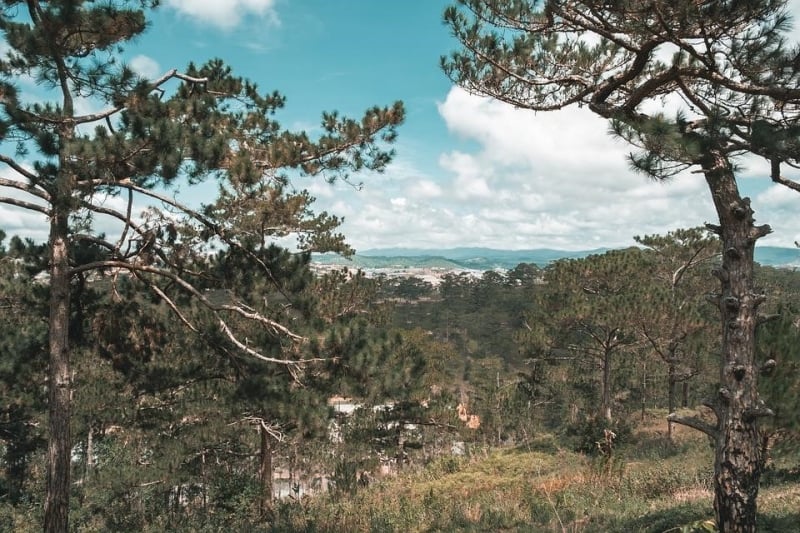 Da Lat is one of the most famous highlands regions in Vietnam so obviously a trip there isn't complete without "cloud hunting". In short, cloud hunting is simply that: chasing clouds at beautiful vantage points around Da Lat. 
Arguably the most popular spot for cloud hunting is Da Phu Hill, an alluring natural haven located just 20km from the city center. There a temple at the foot of the hill that marks the start of the hiking path. Getting to the top is only a 4km journey, but once you get there, the scenery before you would be incredibly majestic. Just make sure to wake up early so you can reach the peak in time to catch the magnificent sight! 
Next, we'll visit to the Valley of Love. For many travellers, the love-themed park is a great place to get away from the hustle and bustle of the city, as well as spend time with loved ones. For instance, you can go sightseeing and take many pictures, as well as go paddle boarding on Da Thien Lake. 
Afternoon and Night: Trai Ham Da Lat Wesel Coffee → Linh Phuoc Pagoda → Truong Cong Dinh Street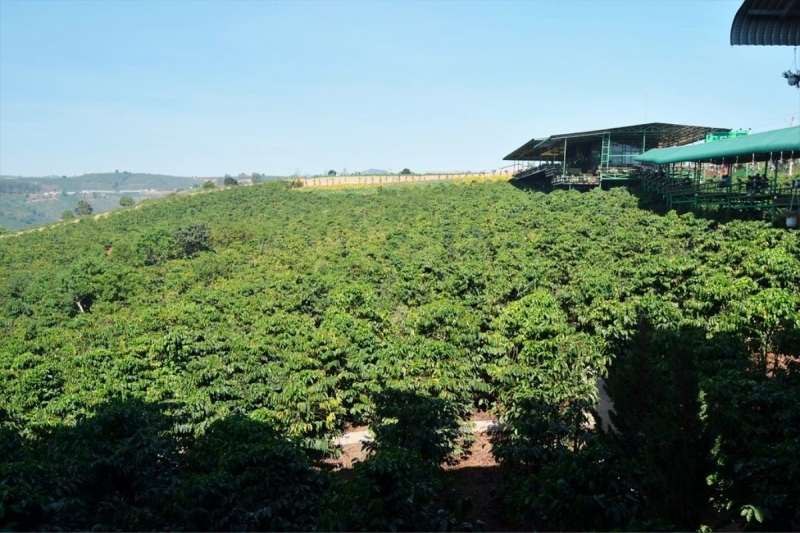 In the world of Vietnam's gastronomy, Vietnamese coffee is well-recognised around the world for its strong flavours. Da Lat, in particular, is famous for producing weasel coffee. If you're interested, you can go on a guided tour at Trai Ham Da Lat Weasel Coffee. They will take you through the entire production process, from start to finish. You will also be able to learn more about the civets and how they contribute to the development of the drink.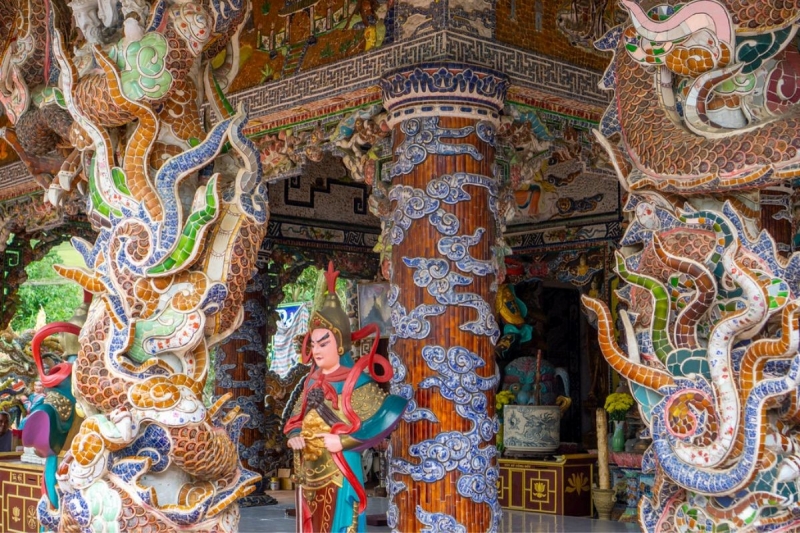 The Linh Phuoc Pagoda in the Trai Mat district is another Buddhist temple that boasts some of the most beautiful architecture you'll ever see. The entire shrine is known for the intricate detail in its mosaics and the 49-metre dragon at the front of the gate. In the main hall, the walls are made of fragments of glass, terracotta, and broken ceramic. 
Other than admiring the interiors, tourists can offer a prayer at Dai Hong Chung Chime on the second floor of the tower. Simply turn the bell to indicate the season, write your wish on the yellow paper, glue it to the bell, and chime it three times. Who knows, your wish might just come true!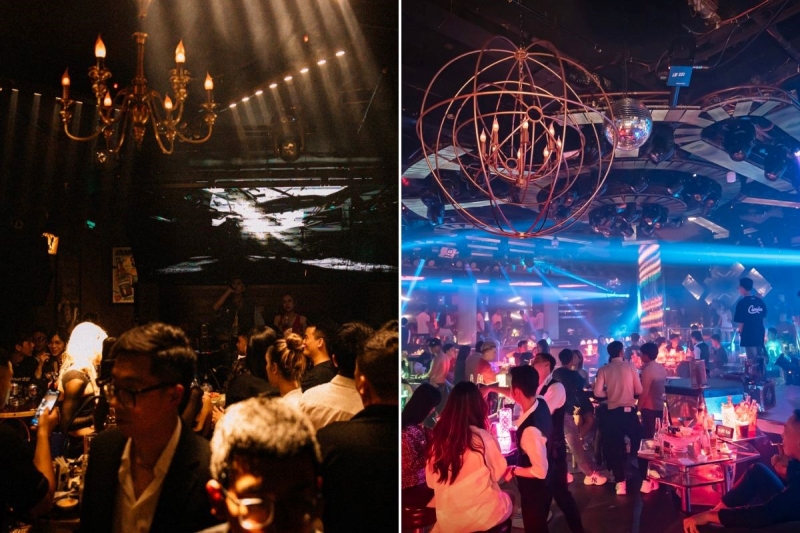 Also known as "Foreigner Street," Truong Cong Dinh Street is the perfect place to make the most of the night! In fact, the whole street is lined with European-style restaurants, lively nightlife spots, and trendy hangouts. 
Also read: 17 Top Things To Do In Hanoi For First-Time Travellers
Day 4
Morning: Golden Valley → Tuyen Lam Lake → Da Lat Clay Sculptures Tunnel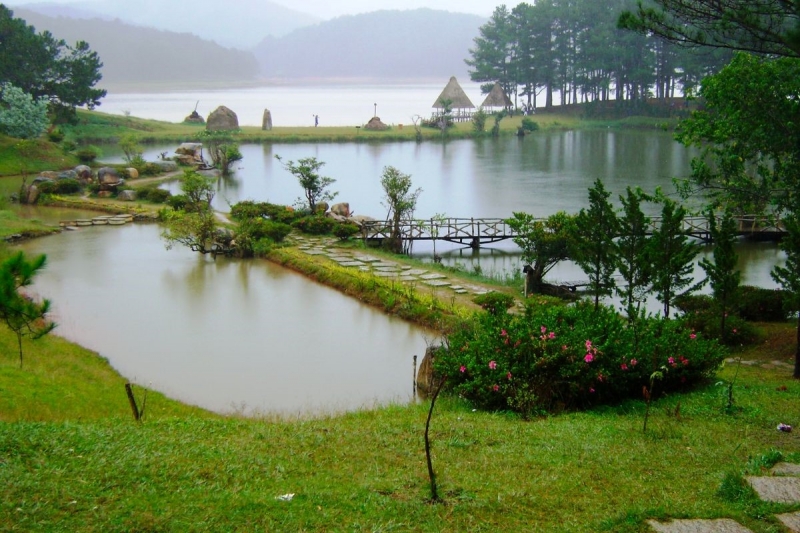 On your last day, let's start the morning with a trip to Golden Valley, a park filled with trees, sprawling hills, and a rock garden. Many tourists tend to come here for peace of mind in the morning. The lake, in particular, is a worthy attraction for its glittering surfaces. However, if you love to hike a little, head to the top of the hills for panoramic views of the whole park.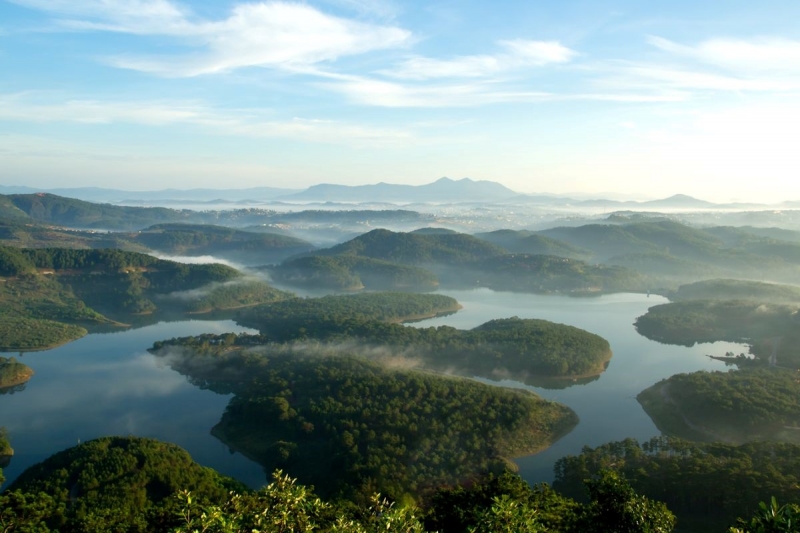 Unlike Xuan Huong Lake, Tuyen Lam Lake is man-made, but also holds the records as the largest freshwater lake in Da Lat. In the early mornings, you'll never get a scene more tranquil than this; imagine a misty fog over the pine forests, and completely still waters. If you're with a large group of people, you should rent a boat to explore Tuyen Lam Lake and its surrounding beauty. 
Last but not least, Da Lat Clay Sculptures Tunnel is an art installation in the city. The attraction is divided into two main themes: the city of Da Lat, and cultural stories that reflect the human condition. Expect a lot of clay sculptures in many different forms, including your favourite animals, antique houses, and life-like faces. You'd be surprised to know that each of the art pieces is made from red soil, stone powder, and cement. 
Top places to eat in Da Lat, Vietnam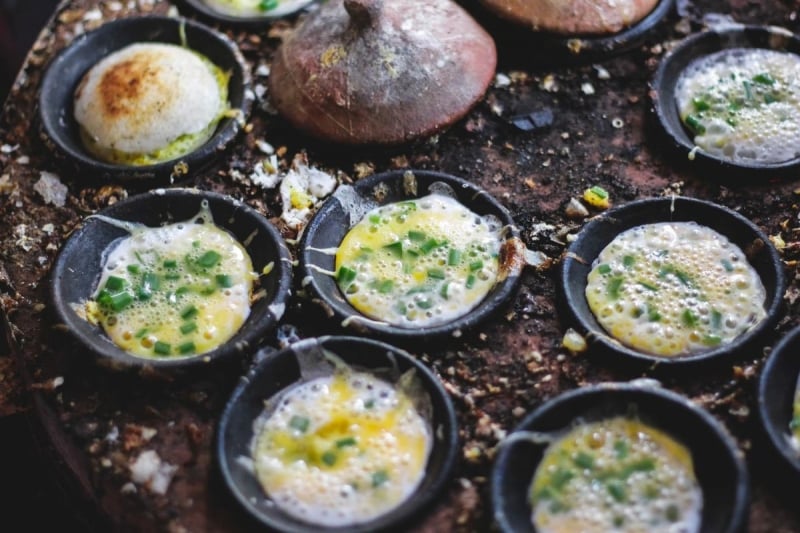 Image credit: gau xam
Other than Da Lat Market, there are actually many places in the city to grab breakfast. Banh Can Xiu Mai Cay Bo is famous for Banh Can, which are mini savoury pancakes stuffed with meat or seafood while Phuot Da Lat Café and Café Memory Acoustic Da Lat serve great Bun Tho, which is a local noodle dish. 
Alternatively, you can find Western-style breakfasts at a range of cafes in Da Lat, including Anna's Coffee House, An Café, and La Viet Coffee.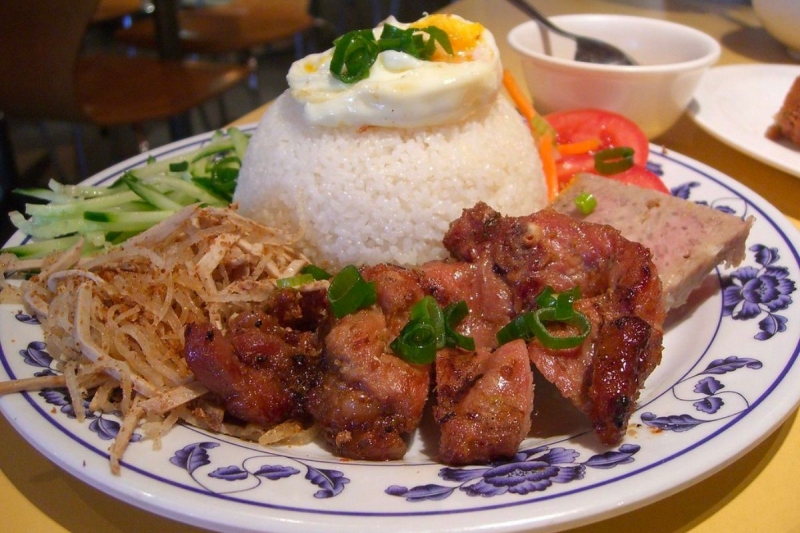 Image credit: Alpha
For lunch in Da Lat, there are several places to eat. You can head to Goc Ha Thanh Restaurant for traditional claypot meals, or eat at The May Restaurant to sample delicacies from all over Vietnam. On that note, broken rice (Com Tam) is something you have to try on your trip — Com Tam Thuy has some of the best broken rice in town and the prices are quite affordable!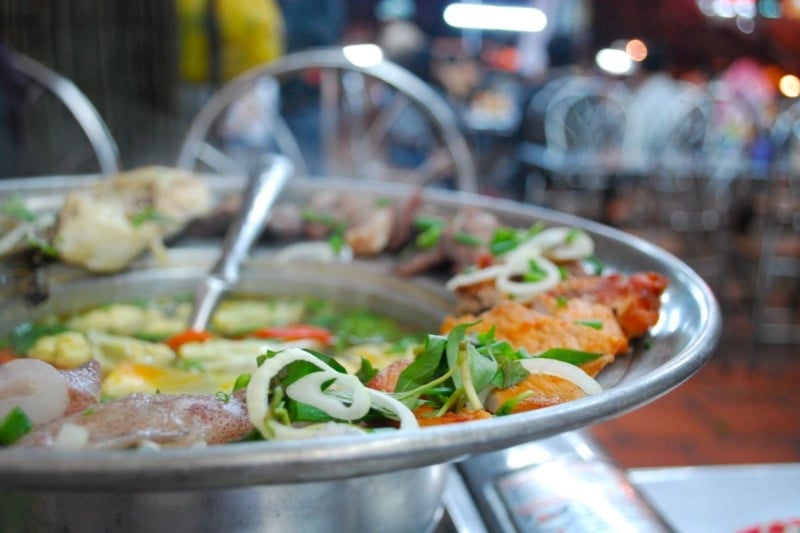 Image credit: Alpha
For dinner, if you're craving local cuisine, Vietnamese hotpot is the way to go! It's spicy, flavourful, and very satisfying. There are many variations of hotpot you can try too! 
Lau Bo Ba Toa is best known for their beef hot pot while Tao Ngo Restaurant has chicken hotpot with basil leaves. As for vegetarian travellers, Leguda Restaurant serves vegetable hotpot where they use the freshest ingredients for your meal. 
Best places to stay in Da Lat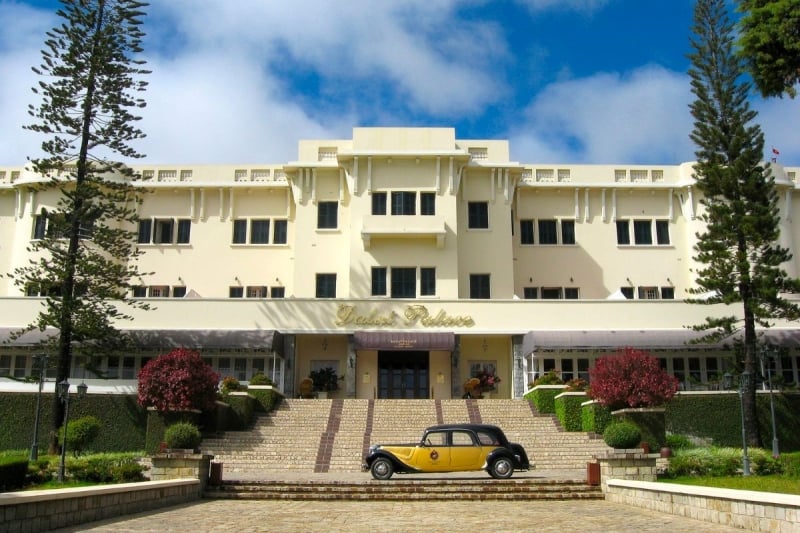 Image credit: Diane Selwyn
Staying in Da Lat is pretty convenient for many travellers. Not only you are located close to several restaurants within walking distance, but you may also be close to the top city attractions. The Da Lat Heritage Hotel is arguably the best place to stay on your trip, with modern amenities and reasonable rates.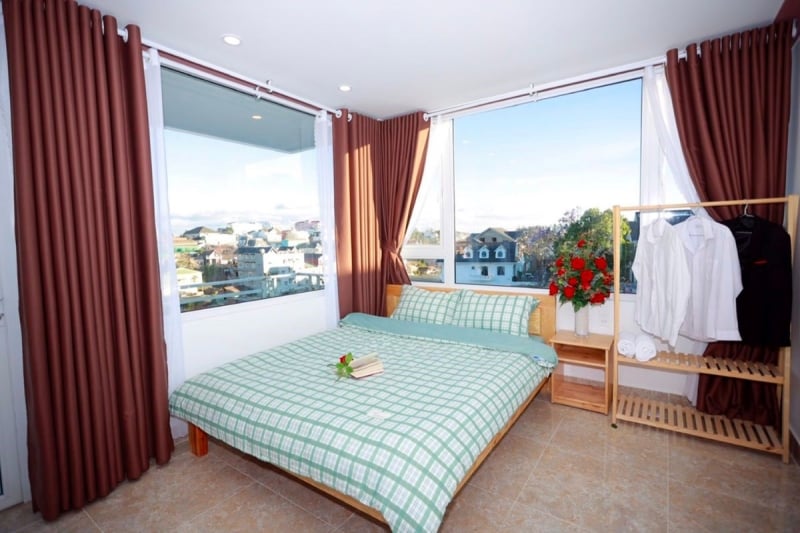 However, if you're on a bit of a budget, there are also a few options you may consider: Bonjour Da Lat Hotel, Raon Dalat, Tigon Dalat Hostel, and more. 
How much it costs to visit Da Lat, Vietnam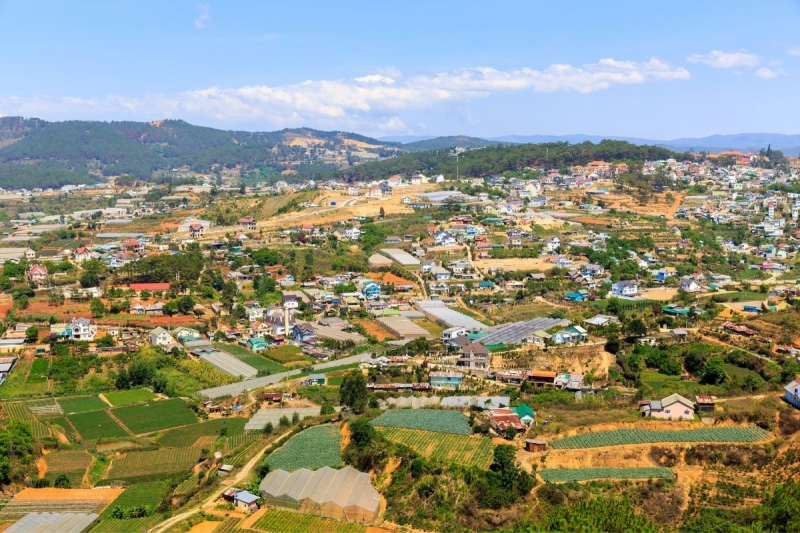 Now let's talk about the elephant in the room when it comes to travelling — the budget. 
The average daily cost per person in Da Lat usually amounts from RM100 to RM350 depending on your spending. For this Da Lat itinerary, a week's worth of expenses should cost around RM1, 200. 
Overall, here is a breakdown of the most common expenses: 
Accommodation: ~RM120 / night 

Local transportation: ~RM20 / day

Food: ~RM40 / day 

Drinks: ~RM15 / day
Ready to explore the beautiful sights of Da Lat, Vietnam? Well now you can with AirAsia!
Enjoy 20% OFF for all seats on all flights (All-in one-way fare) when you book your flights from now till 27 Nov. Fares start from RM129 (after discount) for travel period between 2 Jan – 30 Nov 2023.
Meanwhile, you can fly from RM169 for travel period between now and 31 Dec 2022. Flights depart Kuala Lumpur to Da Lat twice weekly on Fridays and Sundays.
So there you go. This is our 4D3N Da Lat itinerary. We've covered many things you may need, from the top attractions to the best places to eat during your stay. You've got 30 or so stops on your trip, and we hope you fall in love with Da Lat as much as we did! 
---
Brought to you by AirAsia.