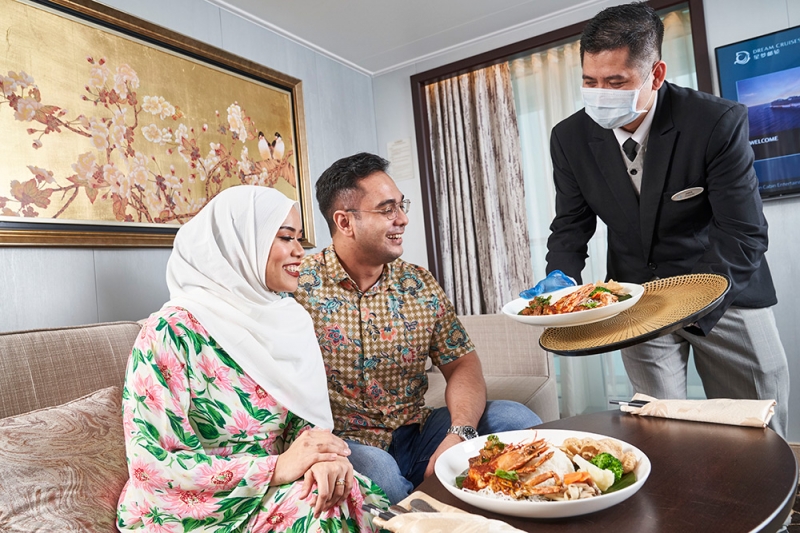 Hari Raya signifies the end of Ramadan for Muslims all over the globe. After a month of fasting and abstaining from caving in to one's desires, the day is celebrated with sheer ebullience and splendour to bid adieu to the holy month. While celebrations were hushed last year, Muslims in Singapore can look forward to celebrating Hari Raya extraordinarily this year thanks to what Dream Cruises has in store.  
This Syawal, Dream Cruises will host her first-ever Hari Raya cruises on World Dream. This came after a bout of successes the cruise line witnessed prior to introducing Halal-friendly experiences catered for the Muslim community in Singapore last December. With that, it was recognised as the first Halal-friendly cruise ship in Asia Pacific.
We have just gotten the deets on what guests can anticipate during the two upcoming unique sailcations on 16 May and 23 May and we are excited to spill them. Read along to get a hint of what you can expect!
Flurry of activities and events on board Dream Cruises Hari Raya sailings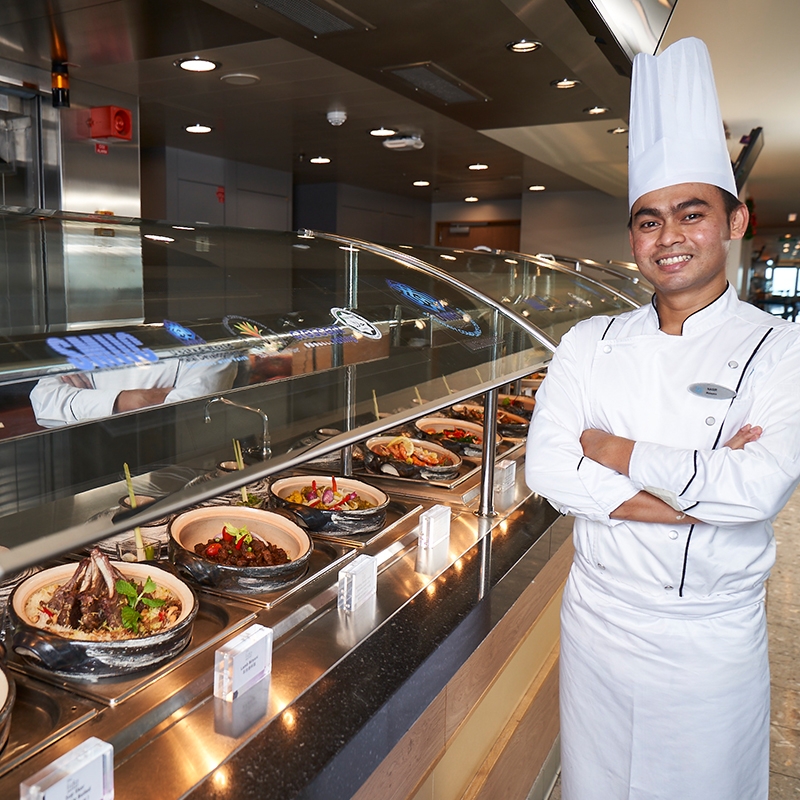 Special cooking demonstrations by celebrity chefs including the outstanding Mel Dean and talented Sarah Ariffin. Mel Dean will be teaching guests how to prepare some of his famous signature dishes during the 3-night cruise departing on 16 May. Sarah Ariffin, on the other hand, will be hosting Halal pastry cooking demonstrations during the 3-night cruise departing on 23 May.

A mouthwatering array of Hari Raya dishes, drinks, and mocktails available at The Lido's dedicated Halal section.

Stirring flash mob performances.

A star-studded gala screening at sea of Not My Mother's Baking – a Singaporean-made film helmed by director Remi M. Sali. You can get up close and personal with big names such as Mastura Ahmad, Seriwahyuni Jaes, and stars of the travel series Ole Ole Temasya.
On top of Hari Raya-themed sailings, Dream Cruises has also gone the extra mile to ensure Muslim guests who take to the high sea during Ramadan are well-taken care of. From 13 April to 12 May 2021, a special early morning Sahur meal will be served in The Lido's dedicated Halal section during designated times. Moreover, they can avail themselves to a plethora of Muslim-friendly features and amenties on board including a prayer room and room service with a Halal menu.
To tap on the spirit of almsgiving during the auspicious month, Dream Cruises has teamed up with Jamiyah Singapore for charity and fundraising initiatives all year round. 
As part of it, Dream Cruises will be donating a percentage of its proceeds from selected group sales bookings to Jamiyah Singapore. In addition to that, Dream Cruises will be welcoming families receiving aid from Jamiyah Singapore on board the Hari Raya cruise.