Blessed with vast and dreamy coastlines, large stretches of outback and diverse wildlife, Western Australia is a Muslim-friendly destination defined by countless breathtaking landscapes.
A destination like Western Australia presents the perfect opportunity to give yourself a respite from hectic city life, reconnecting with the wonders of nature and indulging in a slower pace of life. And it's not just one attraction or two that earn it its reputation as an ideal place to escape to; the possibilities are endless.
Go big or go home, and tick off as many Muslim-friendly activities as possible from your bucket list when you explore Australia's largest state! Whether you're heading to the Coral Coast, Perth and its Surrounds, or the South West, there's an abundance of incredible sights to see, Halal food to eat and things to do in Western Australia.
Coral Coast
1. See the Pink Lake at Hutt Lagoon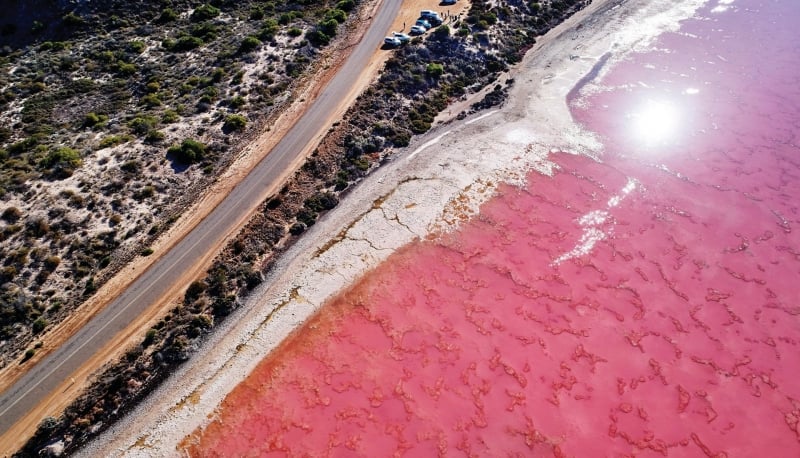 Western Australia's famous for its striking pink lakes, and an excellent place to witness it is at Hutt Lagoon, located on the Coral Coast. It's not everyday that you get to see a natural water body of this colour, so it's certainly a novel experience to look forward to!
It's also just one of those things that you have to see to believe.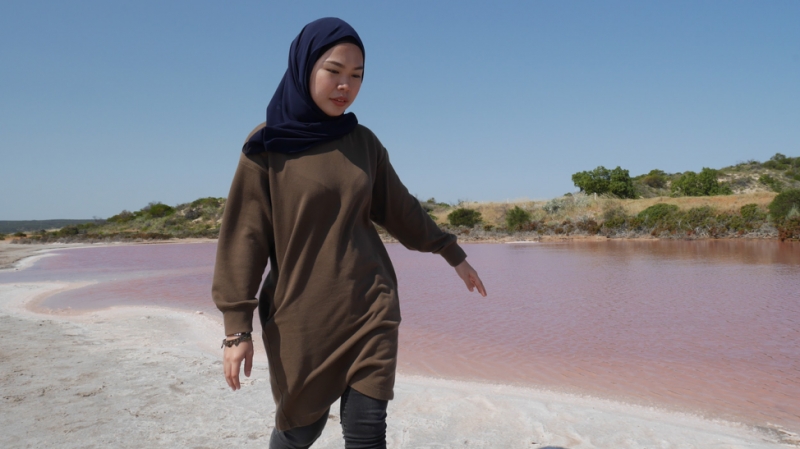 Depending on the time of day, season and the amount of cloud cover available when you visit, the colour of the lake can change from a bubblegum pink, to lilac shades. The wonder of Hutt Lagoon doesn't have to end there — hop on a dune buggy tour or a scenic flight over Geraldton to get a different view of the lake.
2. Spot the Leaning Trees in Greenough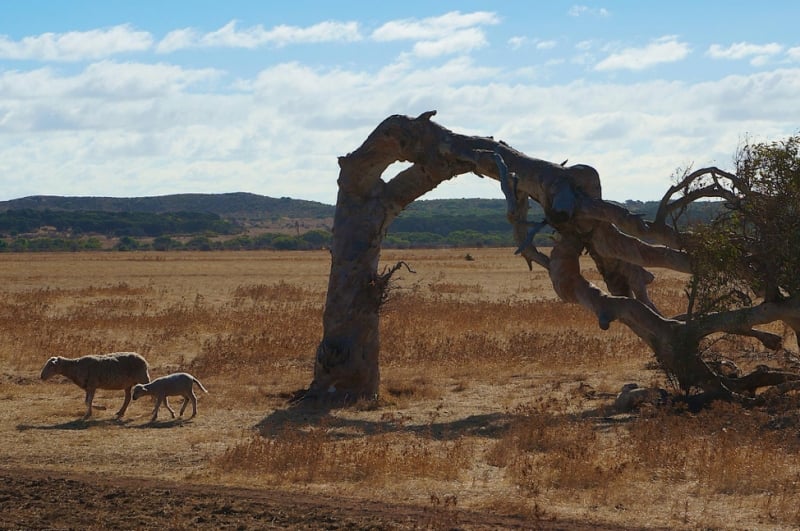 To see these "leaning trees" that have become popular icons for travellers to Western Australia, head to the Greenough area, where you'll likely spot them driving along the Brand Highway.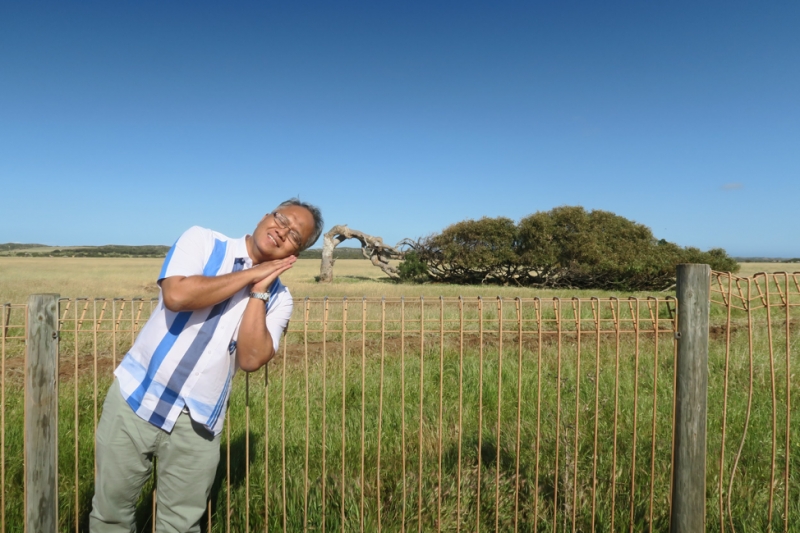 These Eucalyptus camaldulensis or river gum trees are native to Western Australia, mostly thriving beside inland water courses. Strangely enough, only the ones found in this area are leaning, attributed to the airborne salt content in the wind. Check out this amazing natural phenomenon for yourself!
3. Do the moonwalk on Pinnacles Desert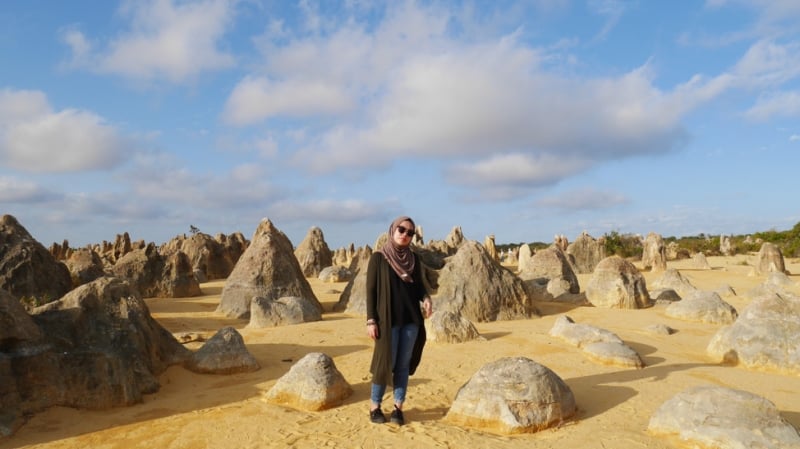 In Nambung National Park, you'll see an area filled with thousands of tall limestone rocks that have formed over millions of years. The desert landscape filled with these formations resembles the moon, with some of them rising up to 5-metres high.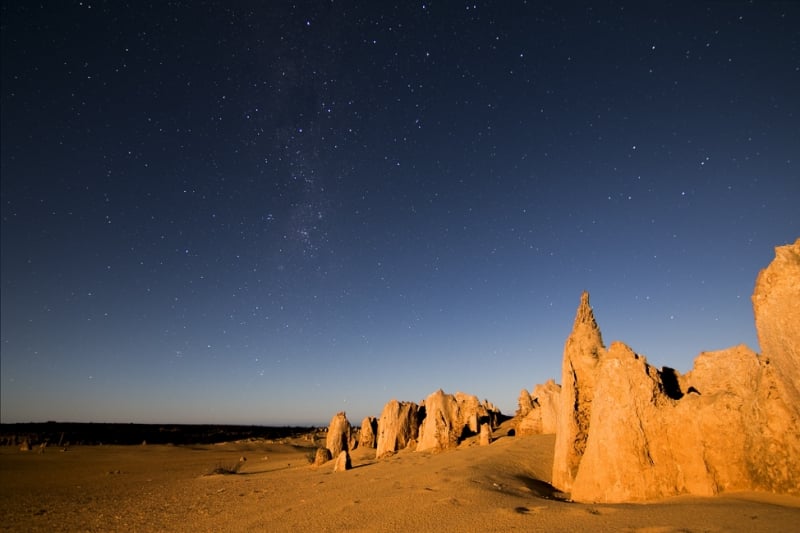 At dawn or sunset, shadows are cast against the sand, making the desert a sight to behold. If you're lucky enough to catch it at night, you'll be stumbling upon a superb stargazing spot.
4. Indulge in a meal at Lobster Shack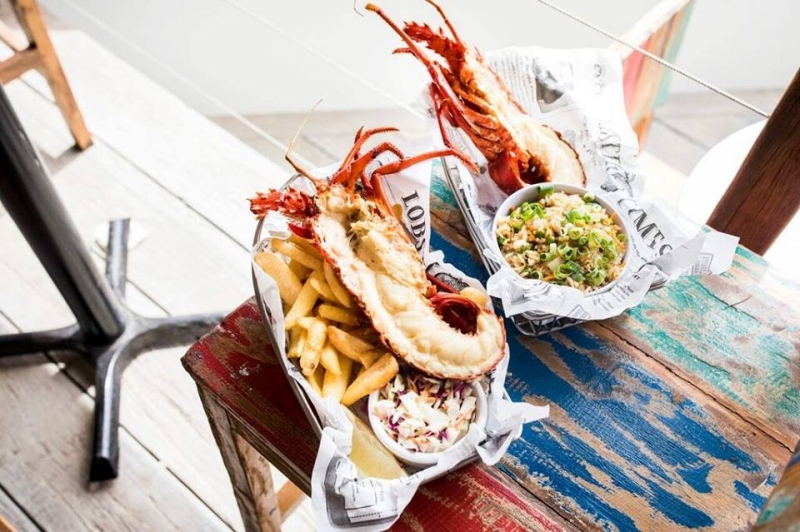 At Lobster Shack, you'll get a firsthand look at how these renowned western rock lobsters are caught and processed in the factory before ending up on our plates to be devoured all over the world.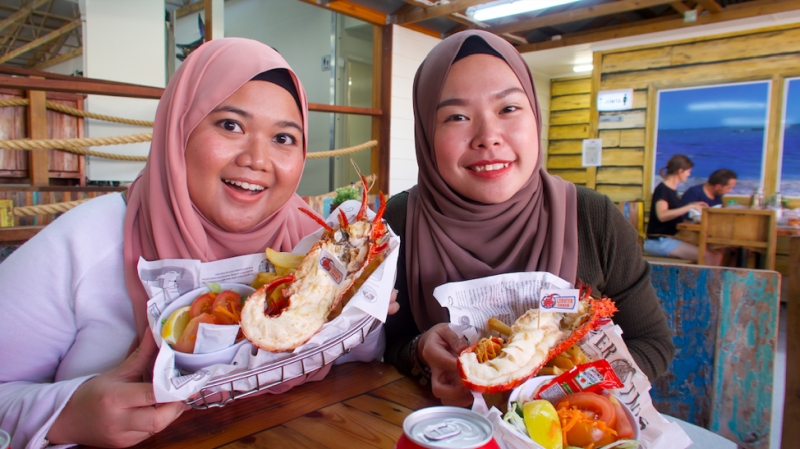 While this process is certainly fascinating, the main highlight is getting to feast on fresh lobsters along with other mouth-watering seafood found on the Muslim-friendly menu. You'll be hard-pressed to get a fresher lobster meal than this!
5. Frolic in the lavender fields at Chapman Valley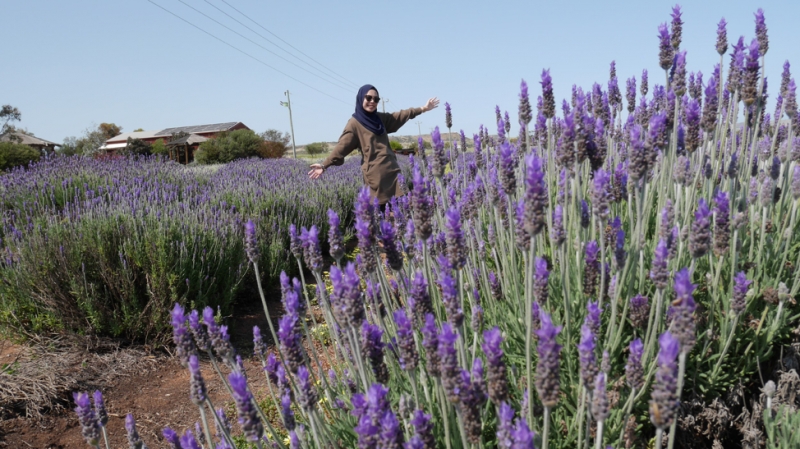 Some of the prettiest sights in Western Australia include the rows of vivid lavender found on the Lavender Valley Farm, a small farm in Chapman Valley. Open from April to September, you'll be able to take in the gorgeous sight of the lavender, as well as purchase some natural lavender products such as essential oils and body soap.
6. Swim with sea creatures at the Ningaloo Marine Park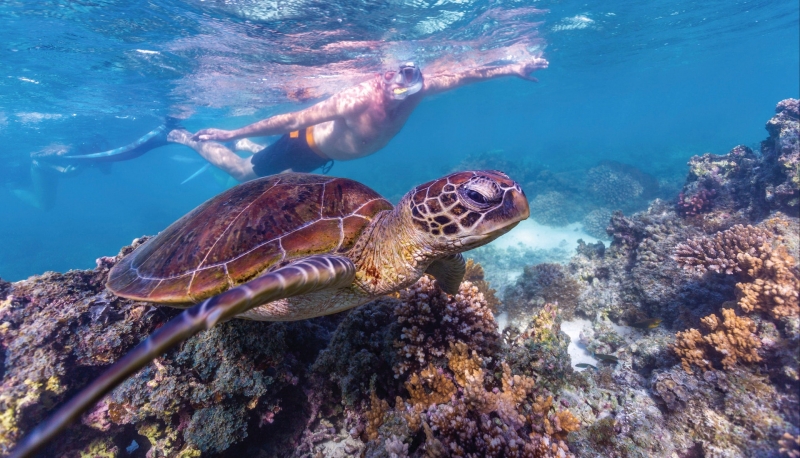 At the Ningaloo Marine Park you'll find Australia's most accessible reef where you can snorkel and dive, having close encounters with over 500 species of fish and marine life. Witness firsthand the amazing biodiversity that Western Australia has at the world's largest fringing reef!
Other fun activities you can partake in at the park include surfing, fishing, kayaking and bushwalking.
7. Meet the Western Australia's Muslim community at the Geraldton Mosque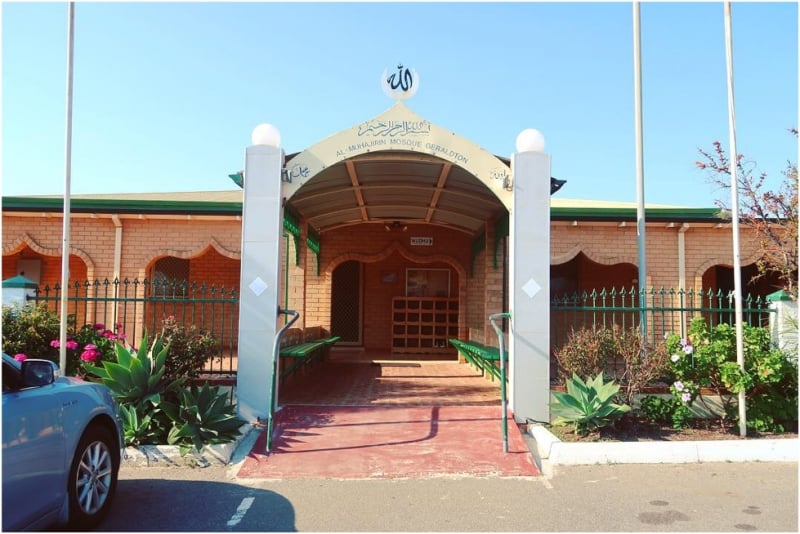 Here's one activity you wouldn't get on just any itinerary — the chance to visit and pray in a local mosque! Geraldton Mosque is the only mosque in the township, and you'll have the opportunity to meet the Imam of the mosque, along with other members of Western Australia's Muslim community.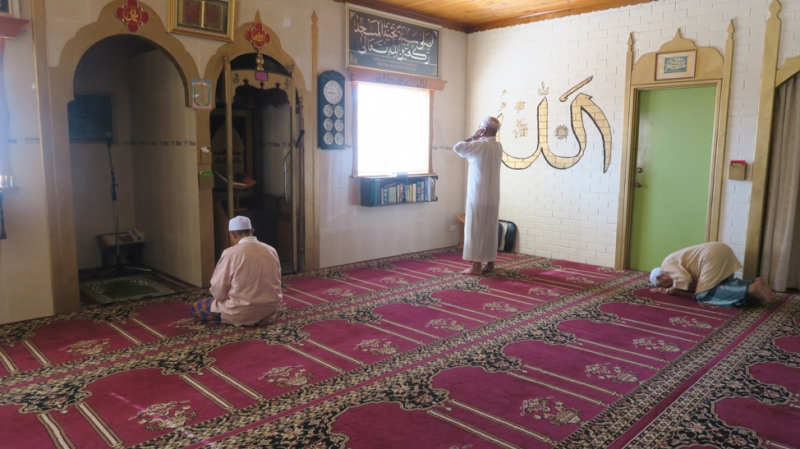 Through this unique encounter, gain a better understanding of the culture and the early settlement of Muslims in Western Australia.
8. Enjoy a sunset dinner on the rooftop of The Gerald Hotel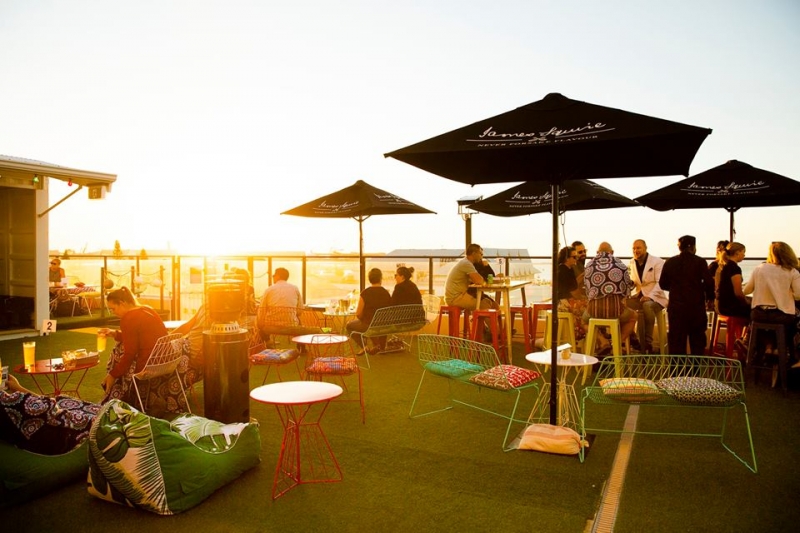 Have an unforgettable halal dinner that's been arranged for you to enjoy on the snazzy rooftop of The Gerald Hotel in Geraldton, as you bask in the stunning Western Australian sunset.
It'll certainly be a memorable end to your day on the Coral Coast as you leave with hearts and tummies full, plus many additions to your camera roll with the gorgeous sunset backdrop!

This June holiday, bring the family to explore these incredible attractions on theCoral Coast!
Seeing Western Australia's wonders such as the Pink Lake and Pinnacles Desert doesn't have to be out of reach.
For exclusive experiences on the Coral Coast such as visiting the Gerald Mosque and a sunset dinner on the rooftop of The Gerald Hotel, join Dreamcation's tour on a convoy trip around the state for 7 Days and 6 Nights.
Perth & Surrounds
9. Sandboard down the Lancelin Dunes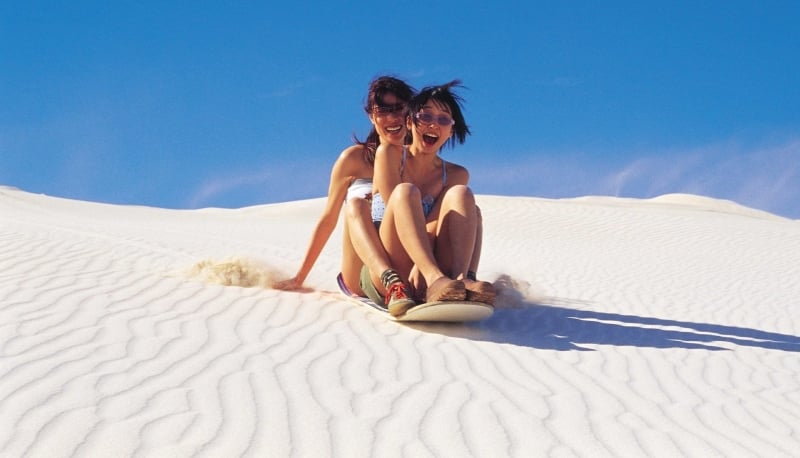 With such expansive sand dunes located along the coast of Lancelin town, it'd be a waste to miss out on some sandboarding fun on the dunes!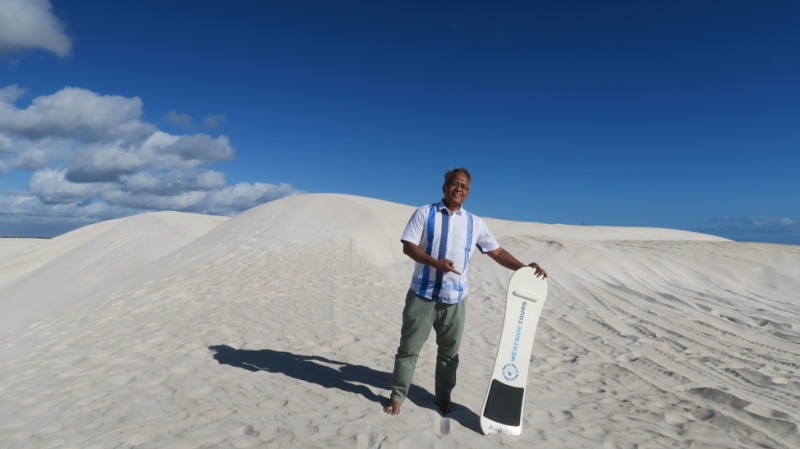 Rent a sandboard from $12.50 and have the time of your life zooming down the soft, white sands. Anyone can have a good time sat down on the boards, but those who are a little more daring (and have good balance) can challenge a ride down the dunes while standing up.
10. Have lunch and stroll along Lancelin Beach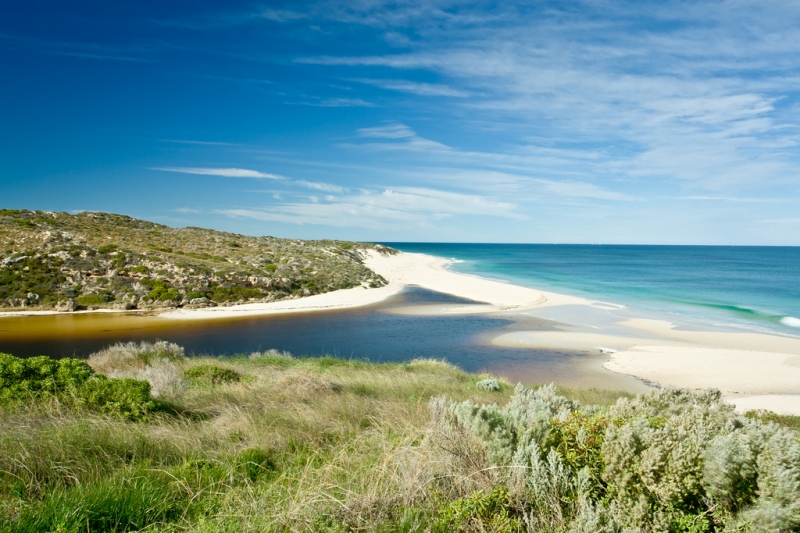 While you're in the area, don't miss out on the magnificent view as seen from Lancelin Beach where crystal-clear waters in the Indian Ocean gleam before you.
Ranked as one of the best beaches in Western Australia, you'll most definitely enjoy having lunch with a view. Take a calm stroll along the beach and feel the gentle sands caress the soles of your feet.
11. Shop for local products at Fremantle Market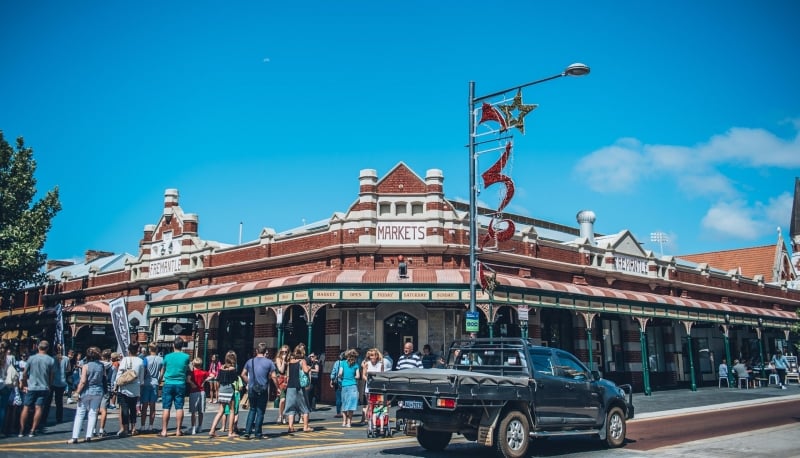 The historic Fremantle Market is not to be missed! It holds over a hundred years of vibrant culture and heritage, with 150 stalls to browse and a buzzing atmosphere to take in. Find cool local trinkets to take home, or simply enjoy music performed by buskers every Friday to Sunday!
12. Watch the dolphins on the Mandurah Dolphin Cruise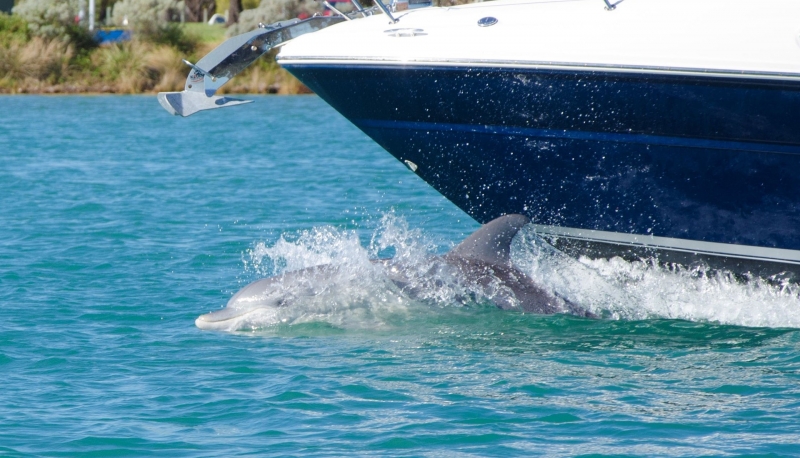 Get a glimpse of Western Australia's diverse marine life when you hop on the Mandurah Dolphin Cruise. Besides housing a large population of Indo-Pacific bottlenose dolphins, you'll also be able to spot over 130 different species of seabirds on Mandurah's waterways.
The waterways that you'll be cruising along are some of Australia's best; you'll also get a peek into the backyards of Mandurah's luxurious canal homes!
13. Hang out with the animals at Caversham Wildlife Park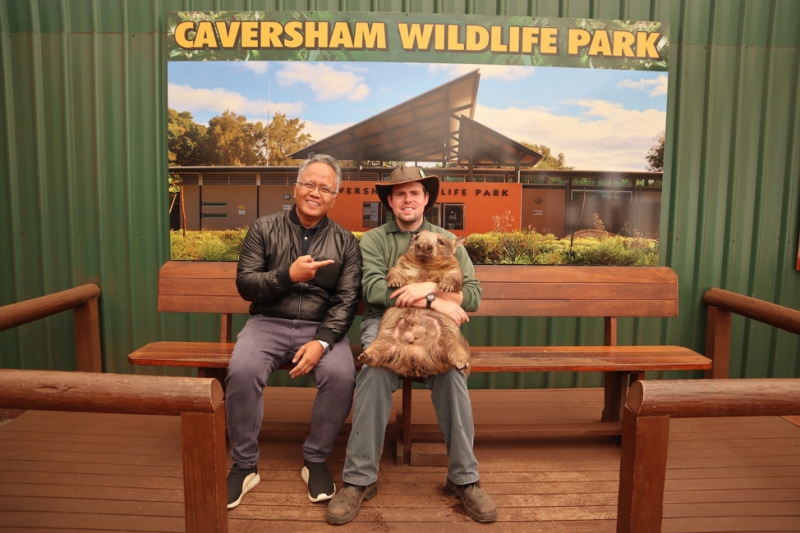 At this famous family-run wildlife park, meet with over 200 species of creatures and get a glimpse of what the farm life is all about!
If you've always wanted to know what it takes to spend a day on a farm, here's your chance. From sheep shearing to milking the cow and bottle-feeding the lambs, try it all.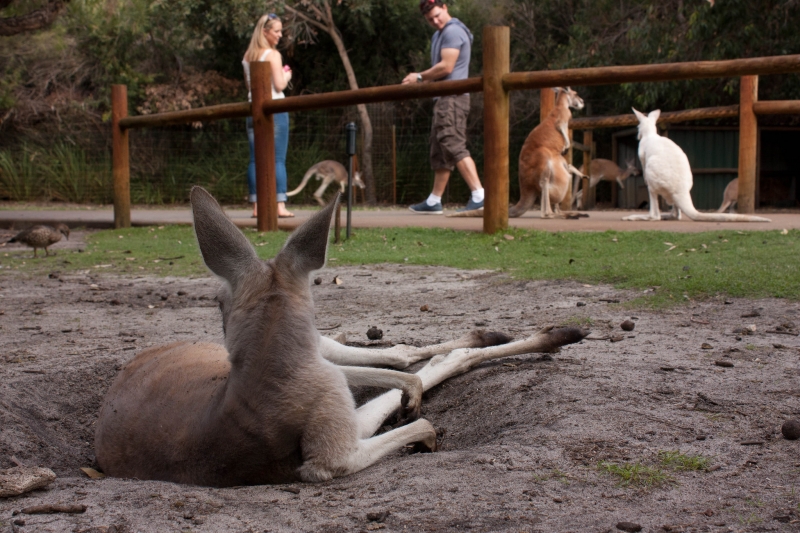 Caversham Wildlife Park is a favoured attraction due to the interactive experiences that visitors get. Get up-close and friendly with Australia's native creatures such as koalas, wallabies, possums, Tasmanian devils and wombats. Feeding the kangaroos is also a must-do activity when you visit Western Australia!
If feeding the animals has got you feeling peckish, look for some halal steak pies to grab at the food kiosk. There's even prayer facilities at the wildlife park, so have a look out for that too.
14. Eat fish and chips on the jetty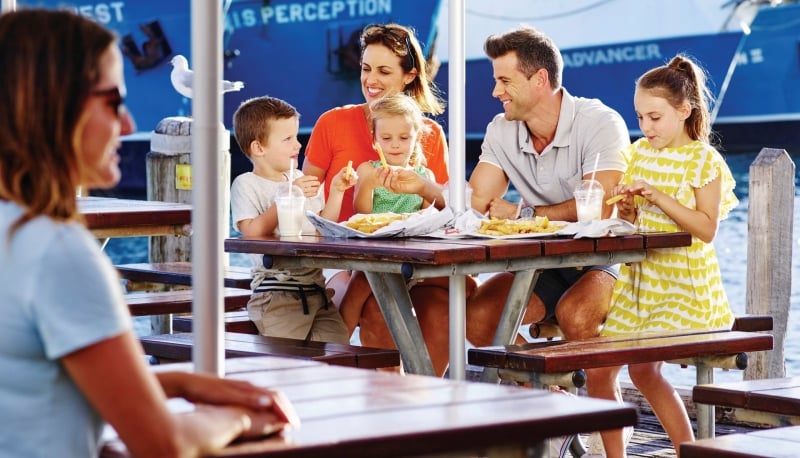 When you have a setting as beautiful as the Fremantle Fishing Boat Harbour, eating fish and chips becomes a novel activity in itself!
Dine alfresco at Kailis' Fish Market Cafe and feel the breeze in your hair as you enjoy your meal with the calming view of the harbour. At Kailis', you'll be feasting on award-winning fish and chips, as well as other seafood options that have been cooked in separate Muslim-friendly fryers.
15. Admire Perth's skyline from Kings Park and Botanic Garden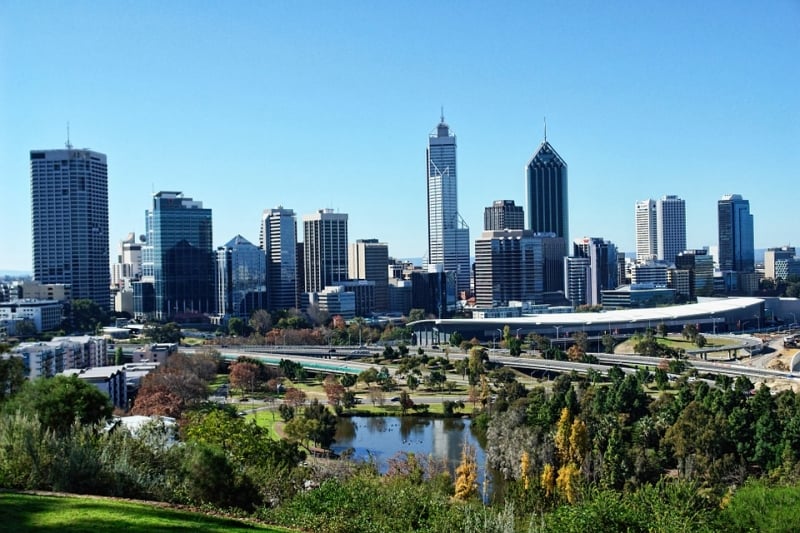 Greenery flourishes even in Perth city — best exemplified by Kings Park and Botanic Garden perched atop Mount Eliza and overlooking the Swan River. There's much to explore in the park and garden including over 300 species of native plants and 80 bird species, showing off how  incredible the flora and fauna of Western Australia truly is.
Most importantly, this is where you'll be getting the best view of the awe-inspiring Perth city skyline.
16. Get cultured at the Art Gallery of Western Australia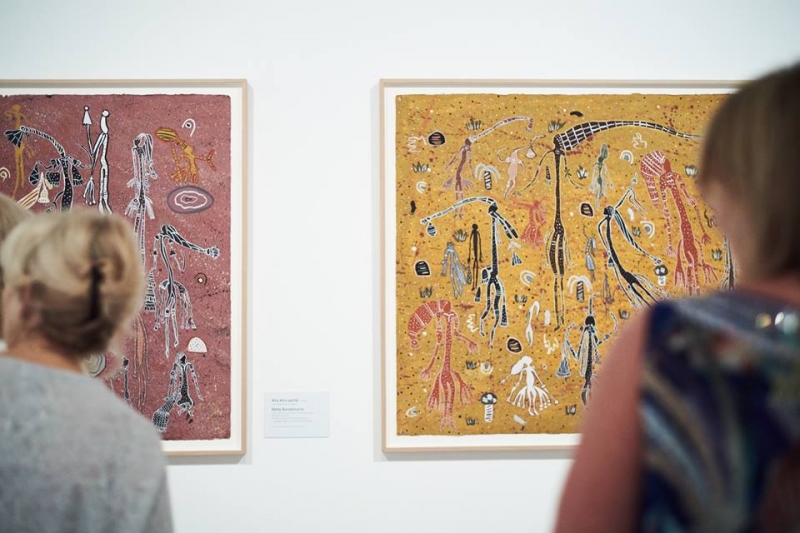 The Art Gallery of Western Australia has over 17,500 artworks that you can browse in their exhibition spaces which are free to enter.
There's plenty to see and learn from in this space; look out for works from contemporary Australian artists to get an understanding of the art scene. Furthermore, the gallery has one of the world's finest collections of indigenous art, making it an accessible way to learn more about indigenous culture.
17. Taste and buy chocolate at the Margaret River Chocolate Factory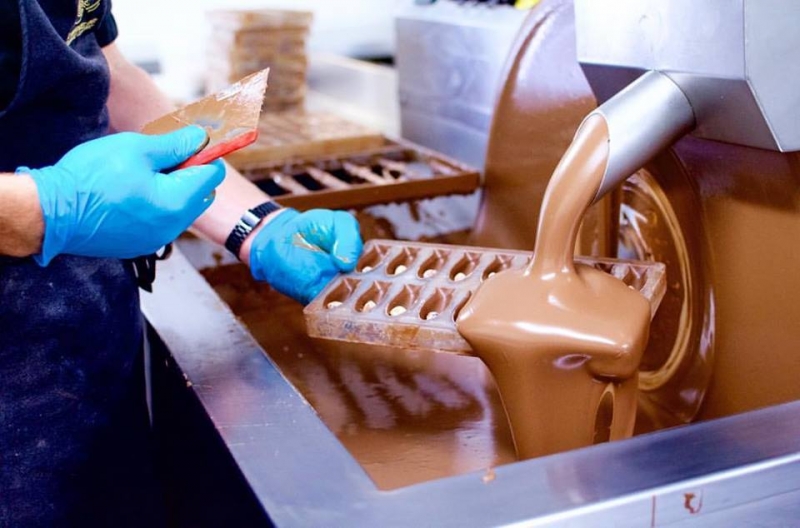 You may not expect a chocolate factory to be a highlight of Western Australia, but a taste of the award-winning chocolates handcrafted in the Margaret River Chocolate Factory might just change your mind.
No one should say no to free chocolate tasting after all! Especially not when the chocolates made in this factory are alcohol-free and Muslim-friendly.
Through the Chocolate Viewing Window, observe how the factory makes their chocolate. There's no need to drool at the sight of all the chocolate you can't eat — there are hundreds of delicious chocolate products that you can purchase for yourself and as gifts.
Tip: if you're afraid of overloading on chocolate, opt for the button-sized pastelles that are just the perfect dose.
18. Score the best deals at DFO Perth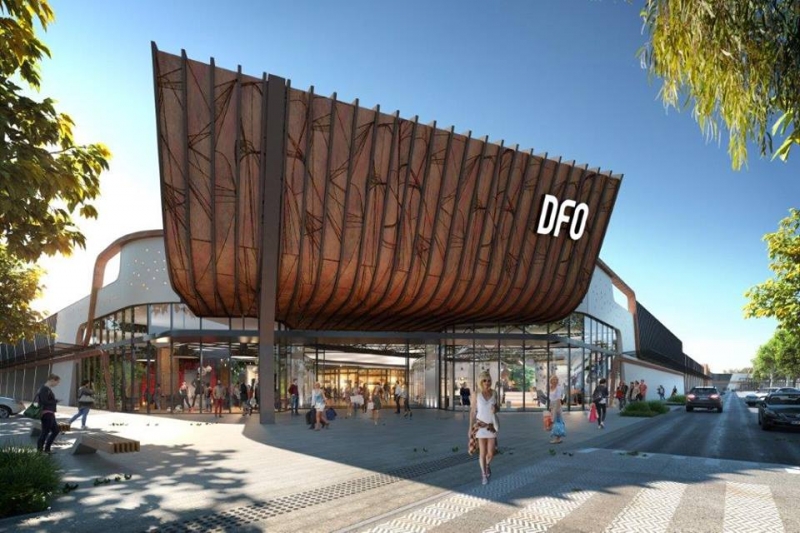 Just a 10-minute drive away from the airport, it's easy to squeeze some shopping time at DFO Perth.
Since it was just opened in late 2018, even returning visitors to Perth would be excited to shop for the greatest deals at over 100 stores.
This shopping precinct has everything you may need — free Wi-Fi, a parents' room, a play area for the little ones and of course, plenty of dining options!
19. Take a #quokkaselfie on Rottnest Island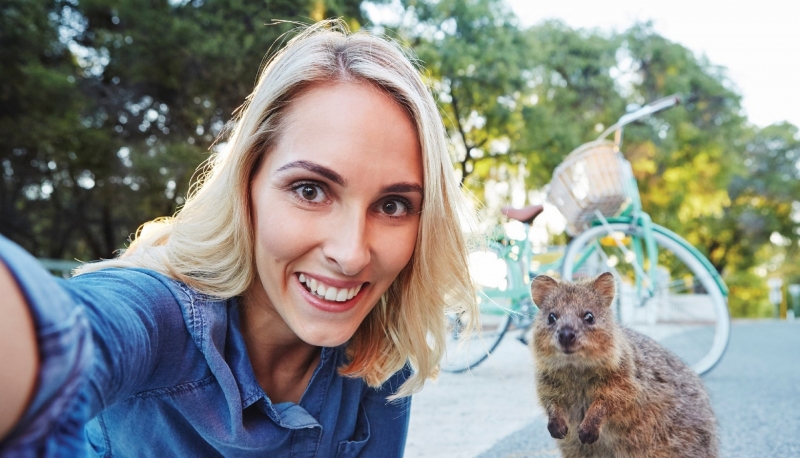 Hop on a ferry ride from Perth, Fremantle or Hillarys to spot the happiest creatures on Earth, the quokkas! These smiling marsupials native to Rottnest thrive on the island, so they won't be hard to find at all.
Of course, there are other things to do on the island such as water activities, admiring the picturesque view of the bay as well as cycling trips. The island being car-free means that you can get around by bicycle, bus, or segway.
20. Visit the picture-perfect Cottesloe Beach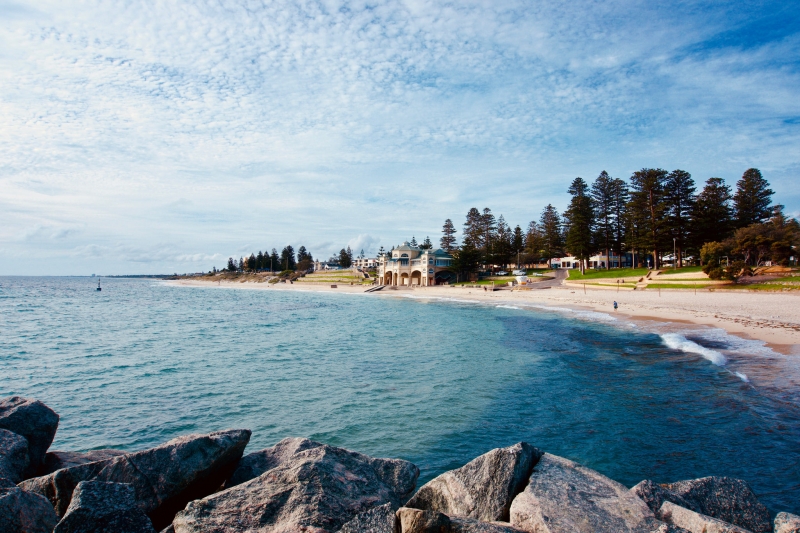 Cottesloe Beach is one of Perth's most popular beaches due to its proximity to the CBD, but its beauty absolutely justifies it. Cott, as locals call it, is a great spot for swimming, surfing or even just having a lazy beach day on its soft sands. Overlooking the Indian Ocean, it's the perfect backdrop for a good photo-taking session.
21. Take an Insta-worthy photo in front of the Blue Boat House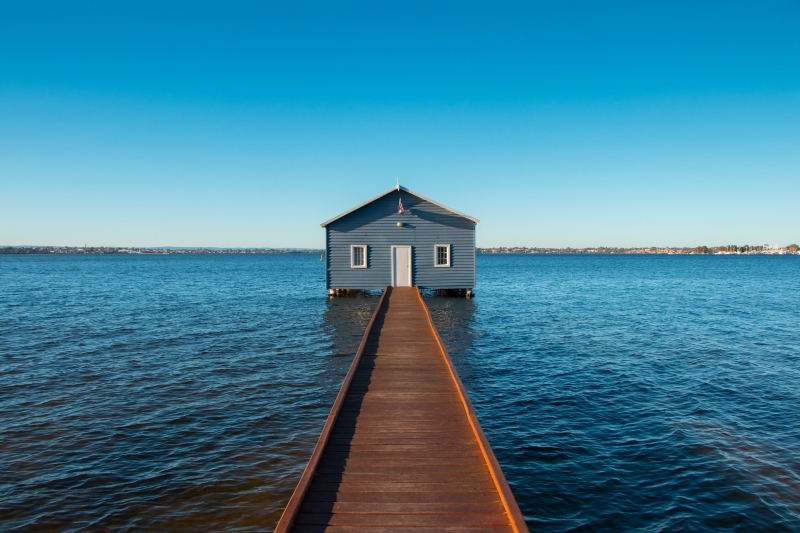 First, let's clarify that all the photos you'll be snapping in Western Australia will be Instagram-worthy by default. However the Blue Boat House (it's actually called the Perth Crawley Edge Boatshed) has simply become an iconic feature in the feeds of all those who visit Perth, so why not?
As remote as the boat house looks in photos, its location in downtown Perth is actually very accessible.
22. Taste WA's take on Singaporean food at Aroma Selera
If you're the type who can't go a day without food from home, a meal at Aroma Selera will hit the spot!
From roti prata to nasi ayam penyet, here's your chance to get your fill of halal local Singaporean cuisine even when you're 3,745km away in Western Australia. It'll be just the right dose of home that you need before carrying on with your adventure.
Satisfy your longing for adventure and by sandboarding down the Lancelin Dunes, or if you're yearning to meet some friendly critters, head over to the Caversham Wildlife Park!
To make sure you're able to fit in all these activities during your trip, follow Dreamcation's convoy on their 7D6N In 'LOVE' Western Australia trip, departing 17 Jun 2019.
Book now for early-bird discounts!
South West
23. Sip on refreshing grape juice at Margaret River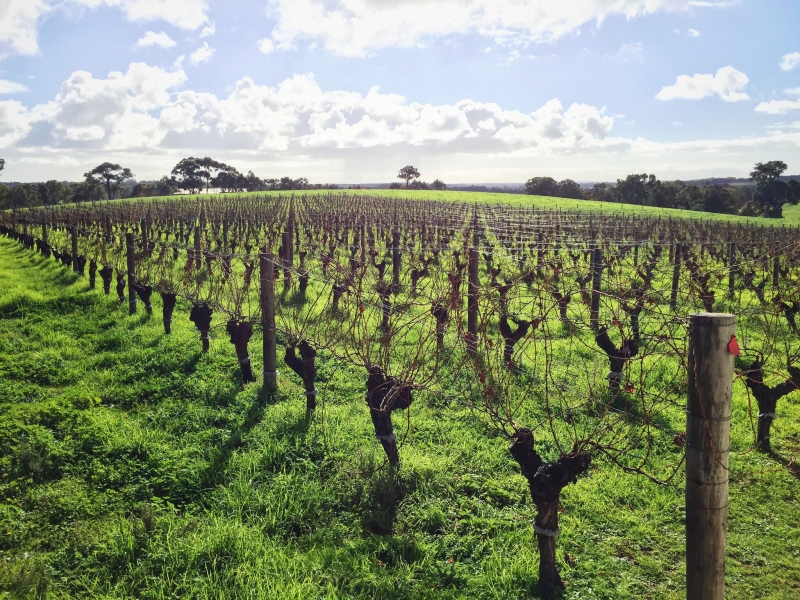 The Margaret River wine region is a tremendously popular destination for those seeking exquisite wine-tasting and dining experiences.
What not many people know is that it can be enjoyable for non-drinkers and Muslims too! Estates will be happy to serve you non-alcoholic options. Savour refreshing grape juice as you admire the beautiful gardens and landscape of the area.
24. See the massive wind turbines at Albany Wind Farm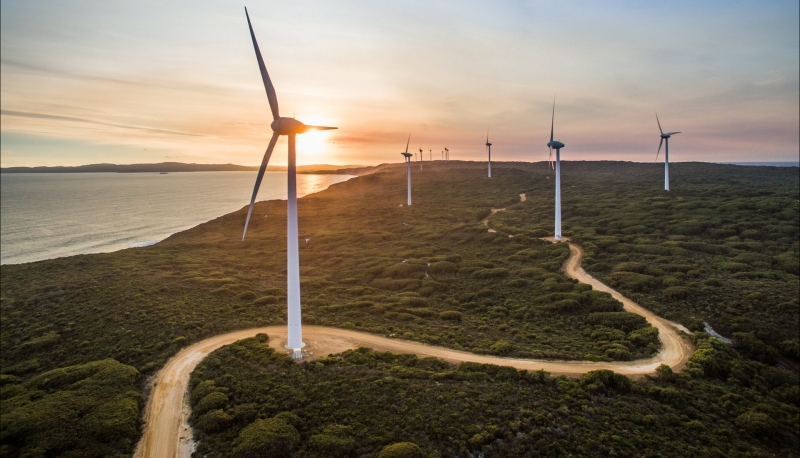 These larger-than-life windmills along Torndirrup Peninsula spinning at 260km/h are fascinating to watch, especially against the gorgeous coastal backdrop featuring the Great Southern Ocean. These turbines fuel a good 80% of Albany's electrical needs.
If you're around during May to October, you might even spot some southern right or humpback whales while you're strolling along the coastal boardwalk!
25. Learn about the sandalwood industry at Mount Romance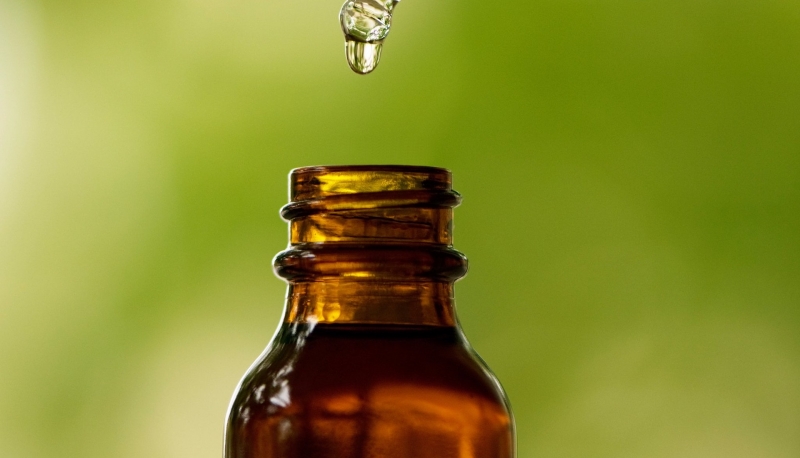 Enthusiasts products like essential oils, potpourri and soothing balms can visit Mount Romance – The Sandalwood Factory, the world's largest supplier of natural sandalwood oil.
Those who are unfamiliar with the benefits of sandalwood can learn more about this natural and sustainable healing ingredient through factor tours, testing the products and other immersive experiences. Known to help treat stress, insomnia, eczema and acne, it's the perfect opportunity to purchase some healing sandalwood products for yourself or those back home.
26. Relax by the emerald waters at Greens Pool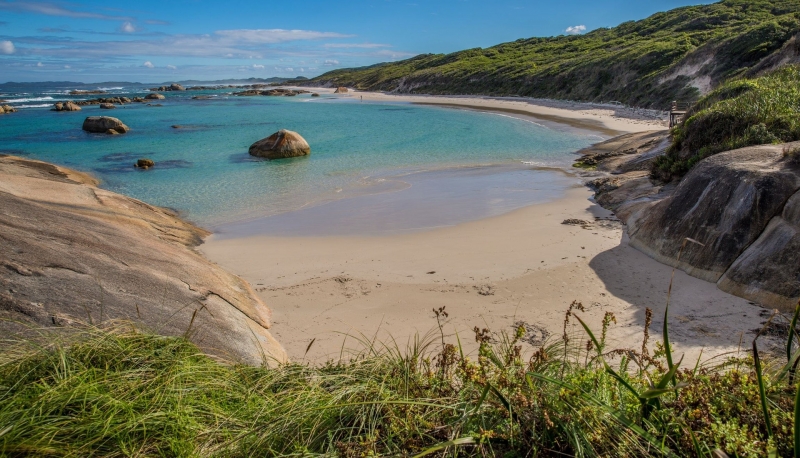 The Greens Pool looks like it's come straight out of a postcard; with its emerald waters and pristine white sand that stretch on and on. It's the perfect spot to take a breather and stroll leisurely along the serene coast.
27. Swim alongside dolphins at the Dolphin Discovery Centre in Bunbury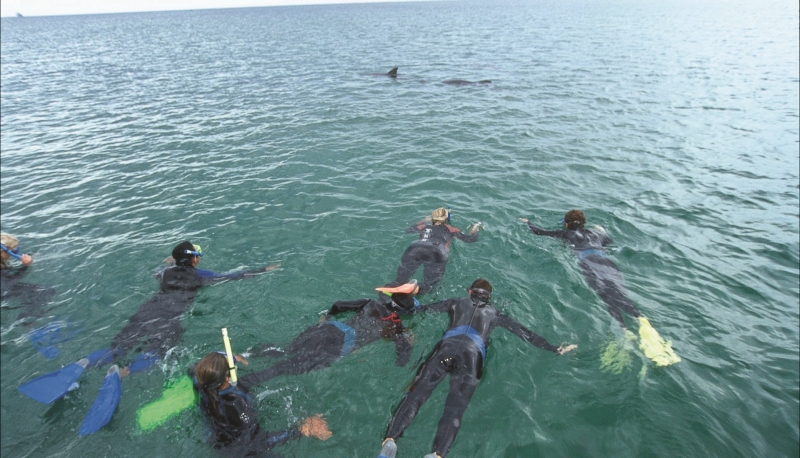 Get up close and personal with wild bottlenose dolphins at the Dolphin Discovery Centre in Bunbury. The new centre has just reopened in December 2018, boasting new facilities and programs for visitors to enjoy.
Gain unique experiences through the interactive displays, feeding tours and swim encounter with the dolphins in their natural environment. You'll definitely enjoy meeting the friendly dolphins!
28. Walk among the trees at Valley of the Giants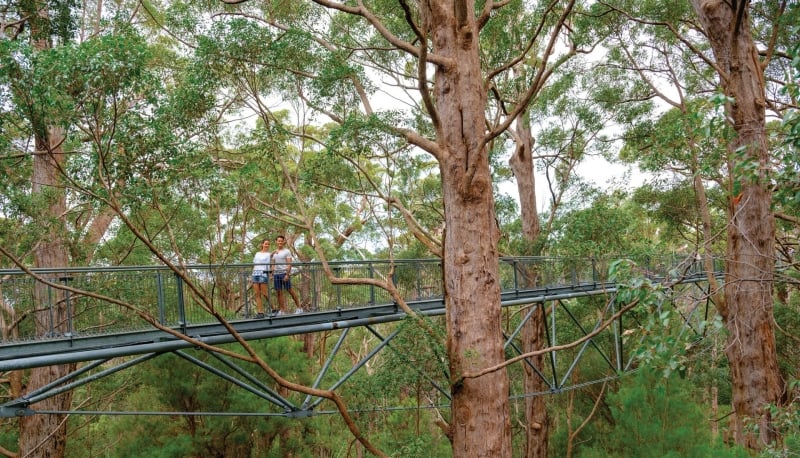 It's normal to feel tiny on the Valley of the Giants Treetop Walk as you're surrounded by enormous red tingle trees, some of the tallest timber giants in the world. Take in the incredibly fresh air as the walk immerses you in the dense forest canopy for 600 metres.
29. Explore Western Australia on a Campervan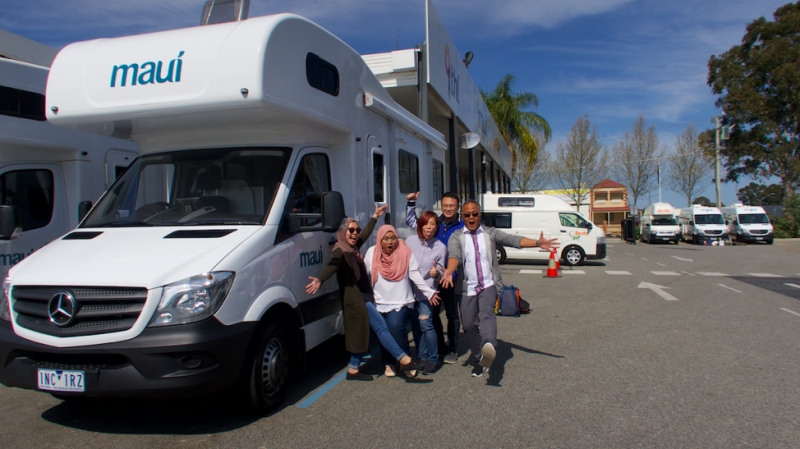 Did someone say road trip?!
Most attractions in Western Australia are pretty hard to get to without a vehicle and some of its terrain even require a four-wheel drive. A campervan is the perfect vehicle for getting around, as you can stay in campervan parks for the night and hit the road whenever, without the fuss of packing and unpacking in motels or hotels.
As you self-drive around Western Australia, you'll also gain a new sense of appreciation for its scenic roads and surprising but wonderful sights that you'll come across in between attractions.
30. Stargazing at a Caravan Park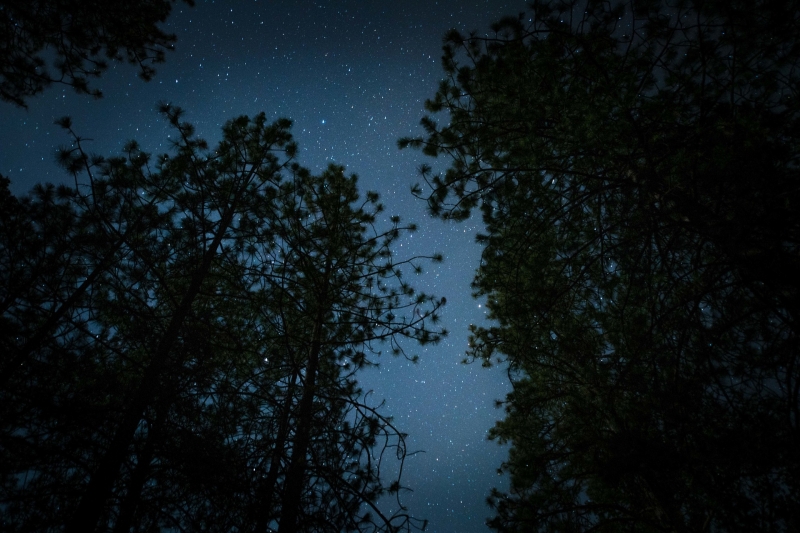 Western Australia is littered with caravan parks for you to take a rest for the night during your journey (remember to be mindful of your limits while driving!).
But the fun doesn't end once you park your campervan; there's so much you can do at the campervan park including campfires and bonding activities — all under the starlit night sky.
…And the list goes on. This isn't the end to all there is to do in this vast region — but it provides a good indication to just how breathtaking and incredible a trip to Western Australia can be.
Most of these places definitely call for a road trip around the state, but it's definitely not easy as it sounds. If it's your first time and you're feeling overwhelmed by just how many things you'd like to do on your trip, tours are a good way to go.
Avoid the jitters and travel on this 7D6N In 'LOVE' Western Australia Convoy With Sujimy & Family tour with Dreamcation, from S$2,988 – couples will receive discounts up to S$2,000, children fly free, plus complimentary travel insurance!

Navigating and driving in a new environment won't be a problem as you embark on your exciting campervan adventure as part of the convoy. You'll also be enjoying perks such as free travel insurance, and the assurance that prayer times will be observed and halal meals have been arranged for you. All that's left to do is reserve your spot on the tour, and get ready to take in all the stunning landscapes that await in Western Australia!
---
Brought to you by Dreamcation.