Emirates might the new preferred airline for sports fans as it plans to broadcast the two all-English finals live on their flights operating to and from England. You would be able to catch the UEFA Europa League Final on May 29 and the UEFA Champions League final on June 1 on their dedicated in-flight sports channel.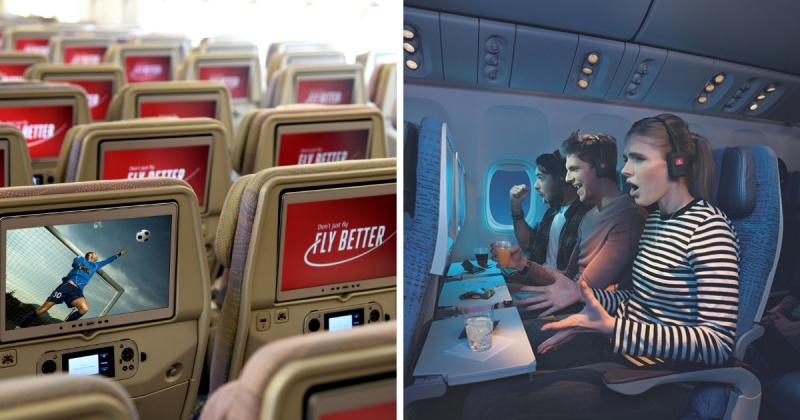 Since both are all-English finals, all 23 Emirates flights flying to and from London Heathrow, London Gatwick, London Stansted, Manchester, Newcastle and Birmingham would be equipped with Live TV. This would mean that over 70,000 travellers would be watching the exciting finals while they're in the air. Emirates has been labelled a "Stadium in the sky" as the number of viewers is comparable to those in the stadiums where both football finals are being hosted.
Other sports fans could also look forward to catching more sporting events live such as the NBA finals, the French Open and the FIFA Women's World Cup Final while flying on Emirates.
Also read: 2019 Emirates FA Cup Final Winners Will Celebrate With Non-Alcoholic Champagne