Dubai continues to impress by always outdoing what everyone else has done. The glamping trend has taken the world by storm, especially amongst the younger generation who like the concept of fusing adventure with comfort. Sounds like the best of both worlds, right?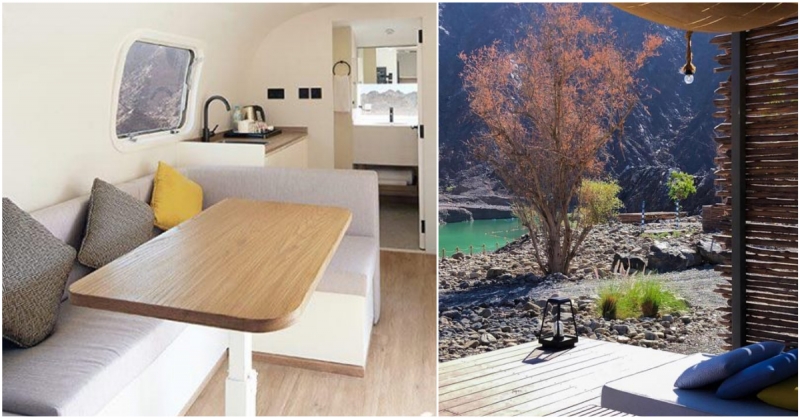 Dubai's version of glamping certainly doesn't fail to amaze. Picture this: modern toilets, plush beds, complimentary Wi-Fi, air-conditioning, TV and a minibar all housed in a cosy trailer in the middle of a tranquil desert! In essence, you'll be camping surrounded by Hatta's picturesque mountains and still getting the full five-star treatment.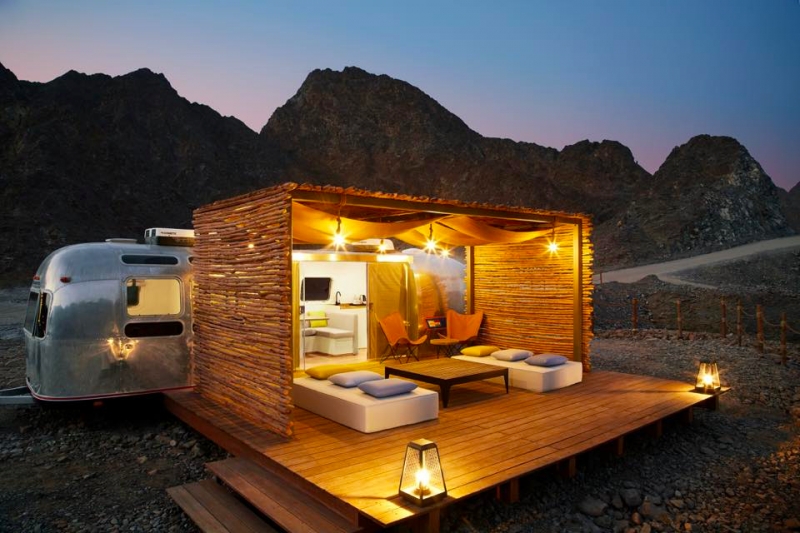 It takes approximately 90 minutes to get to Hatta by road and it is located 130km south-east of central Dubai. From 755AED (~S$278) per night, travellers can camp in Meraas' Hatta Sedr trailer-style sites along the banks of the Hatta dams. Each trailer also comes with its own terrace replete with couches to lounge in, a kitchenette attached for home-style cooking and barbecue facilities for sumptuous grills. Campers can also opt for the caravan or five-star lodge options for an even more lavish experience.
#HZtip: Since Hatta has a cooler climate than central Dubai given its higher altitude, do pack a couple of light jackets especially for use at night.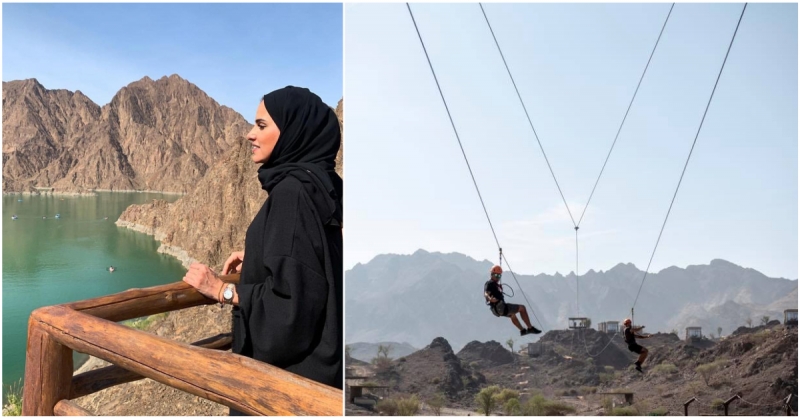 Aside from your homey accommodation, partake in a plethora of fun things to do at Wadi Hub. Bring out the inner adrenaline junkie in you when you attempt some of these outdoor sports. From hiking and mountain biking to kayaking, zip lining and archery, you'll be spoilt for choice.
This is truly a great escape from the hustle and bustle of the city, the mega malls, the towering skyscrapers and the throngs of tourists. With all the trappings of comfort, style and modernity, this new take on the usual no-frills style of camping will be well worth it. Explore a different side of Dubai next!
Also read: 8 Things to Do on an Overnight Desert Safari in Dubai