Muslims are of differing race and cultures, of various skin tones and showcase beauty differently. Through modest fashion and the evolution of halal skincare and beauty, Muslim women are now empowered to be bold with their clothing choices and make-up looks.

At times, all we need is just a little inspiration. Instagram is no doubt a commonly-used platform, where we can marvel at renowned beauty experts and their magical looks. Learn a thing or two from their brief tutorials and you might just be a make-up maestro yourself.
In no particular order, here are eight halal beauty Instagram accounts that you must follow ASAP!
1. Noriana – @norianathefacedesigner
Having collaborated with many Malaysian celebrities like Yuna and Vivy Yusof, Noriana is one of the big names in Malaysia's beauty scene. This Muslim beauty started as a self-taught makeup artist and is currently based in Kuala Lumpur, Malaysia.
She has also collaborated with international makeup brands such as Fenty and Urban Decay. Her Instagram feed is filled with her signature makeup looks that are fierce and bold.
2. Att Yusof – @attyusof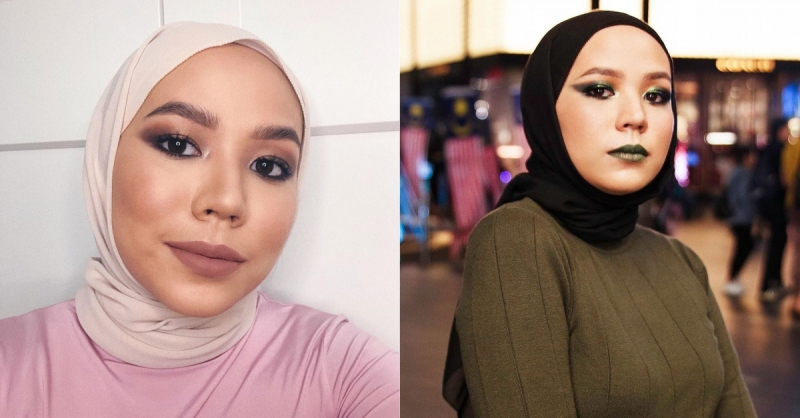 Att had a start in the beauty world when she worked for the popular Malaysian brand dUCk but has since turned her love for makeup into a profession. Though she is relatively new to the beauty scene, Att isn't afraid to experiment with various colours and products to create unique, bold looks. Plus, Att enjoys sharing her skincare journey on Instagram so be sure to look out for her holy grail products!
3. Osob – @osobbeauty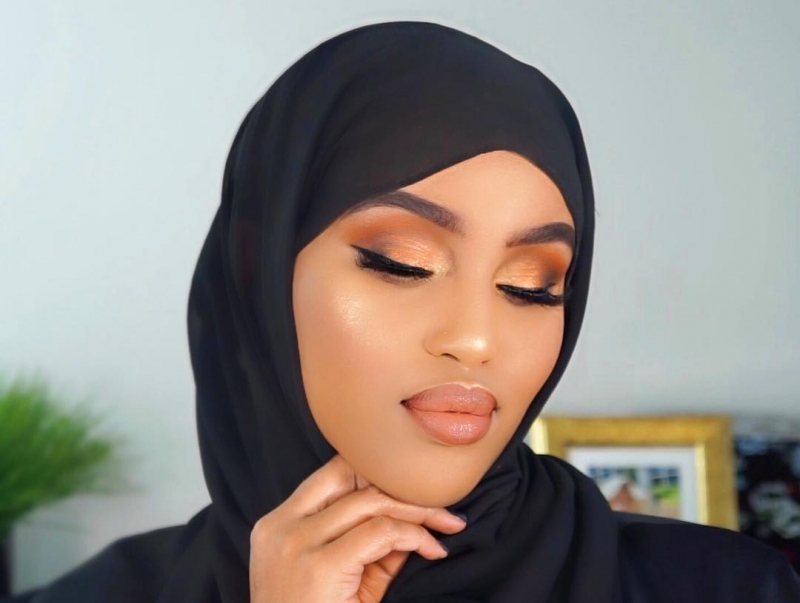 Osob's Instagram feed is full of easy-to-follow makeup videos. Whether you're looking for contouring tutorials or how to make your eyes pop, this Somali beauty influencer has got you covered. Based in Canada, Osob is known as a bold makeup experimenter. Follow her if you need some beauty inspirations to give yourself a pop of glitter.
4. Jasmine Ali – @jasmineegal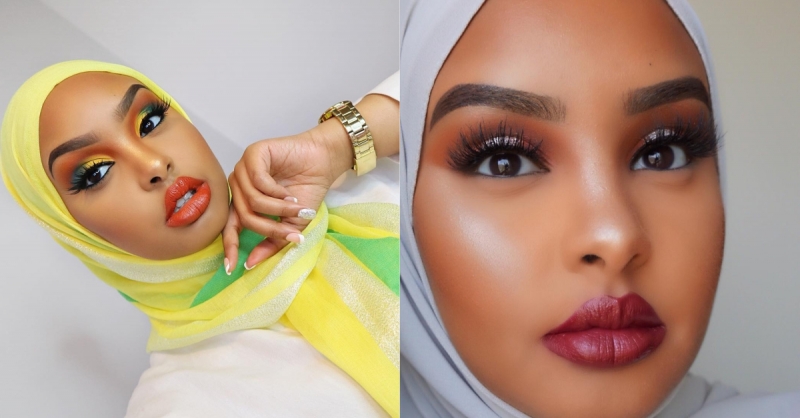 Are you a red lipstick kind of girl? Look no further, Jasmine is the beauty Instagrammer you should follow. Besides swearing by her red lipstick, she also serves up iconic and classic looks. Jasmine is also not afraid to experiment with varying colour palettes to switch things up once in a while. 
5. Amena Khan – @amenakhan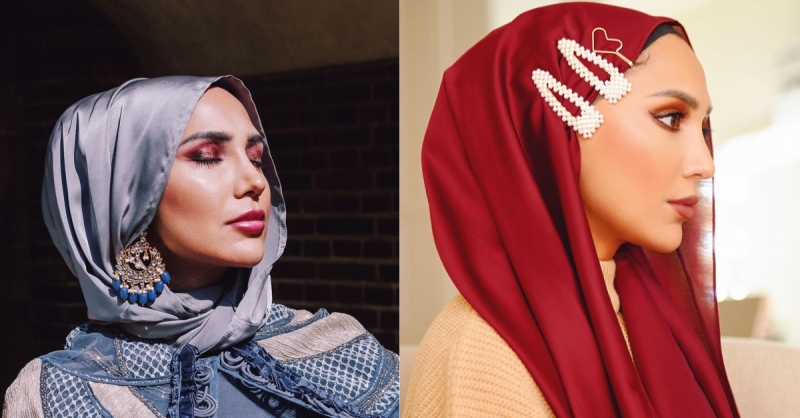 Amena Khan doesn't need much of an introduction with this British beauty influencer's massive following on Instagram and Youtube and also a clothing line of her own. Besides the occasional bold eyeshadow, her beauty looks are flawless and somewhat subtle.
This British influencer also co-founded Ardere Cosmetics, a makeup line meant for women with darker complexion. She also has her own false lash line, Lashionery. 
6. Habiba Da Silva – @lifelongpercussion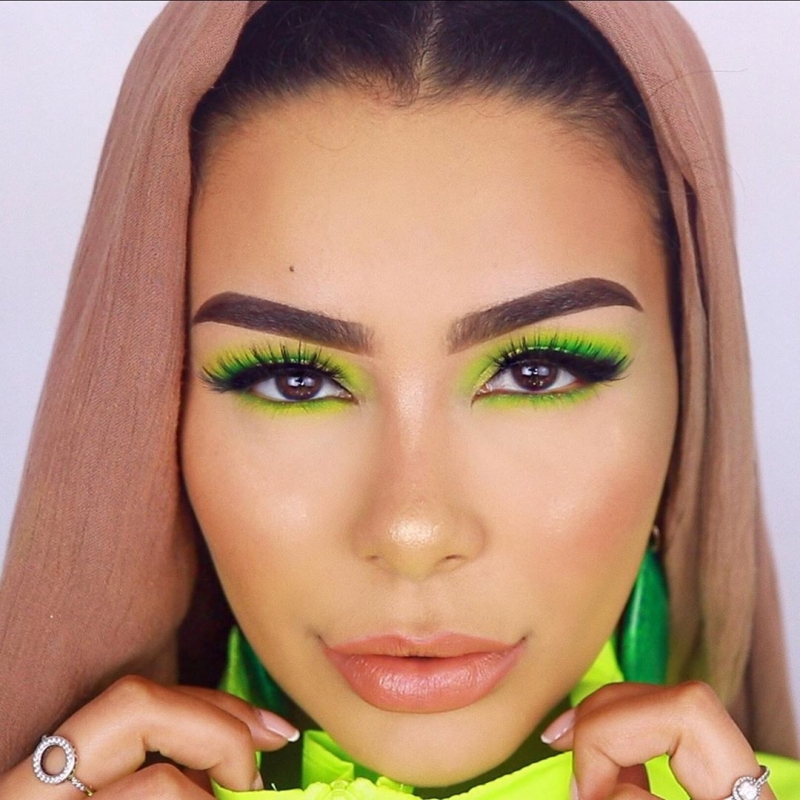 Habiba might be the ultimate glow inspo on Instagram. This Brazilian-Lebanese beauty influencer serves up a variety of looks from the heavier Kardashian-like makeup looks to the minimal bare skin look. 
Habiba is a well-established influencer on social media platforms and even on Youtube. She's also a businesswoman with her own line of scarves that cater to varying skin tones. 
7. Hodan Yusuf – @hodan.ysf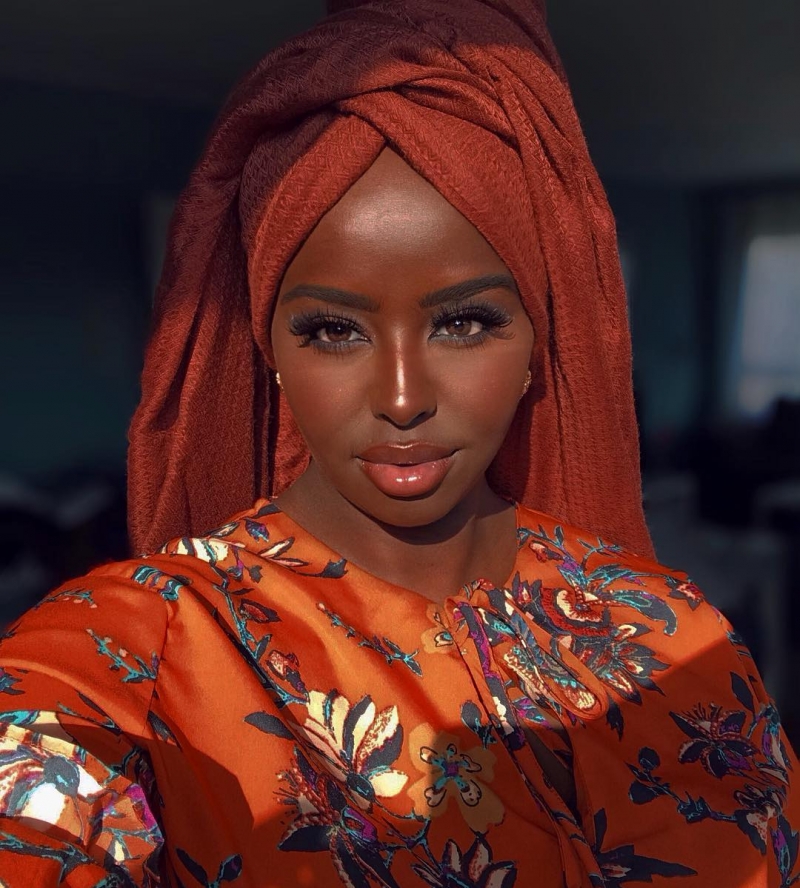 This Somali-Dutch beauty influencer not only has a passion for beauty but also vibrantly colourful turbans. If you aren't adventurous or looking for simpler looks, Hodan embodies a polished look without being over the top. Besides being simply makeup inspo, her pairings with her unique turbans do give her overall look a unique pop. 
8. Dalal AlDoub – @dalalid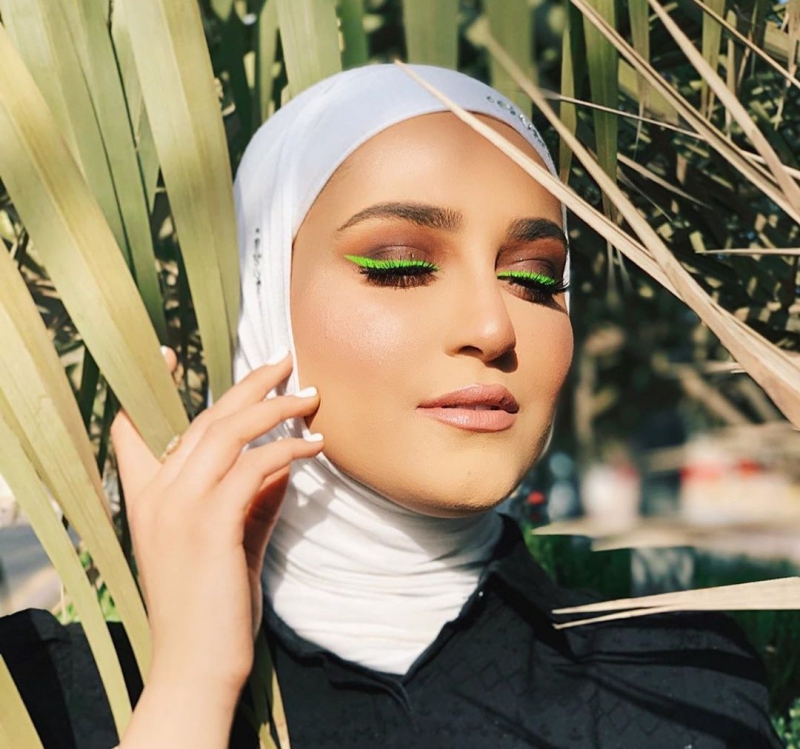 A prominent figure in fashion and beauty scene in the Middle East, Dalal is known for being an avid experimenter of makeup products. This Kuwaiti beauty influencer is not afraid to express her personal style through her makeup looks. Unlike other beauty influencers, Dalal is open to using fewer products in achieving her looks. 
Despite the colour of your skin, Muslim women should not be afraid to express themselves through makeup. Whether you prefer a simple no-makeup look or an adventurous trendy look, these Muslim beauty Instagrammers have got you covered!
Also read: 12 Muslim Fashion Influencers You Should Follow On Instagram