One of the biggest perks about living in a multicultural city like Singapore is the accessibility to a wide variety of cuisines. Thanks to the big Muslim community in this city as well, we have an abundance of halal food options. Here is a list of top nine restaurants that serve halal Chinese food in Singapore, where you can jio your friends along!
1. Le Fuse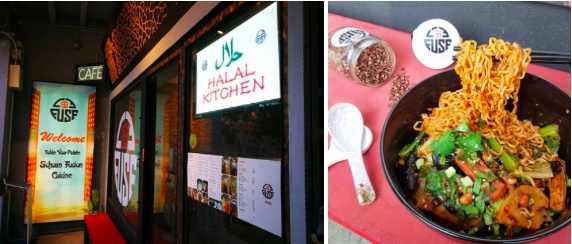 Located in Upper Serangoon Road, Le Fuse specialises in Sichuan and Mala cuisine that will surely rope you in for more. Entirely Muslim-owned, Le Fuse's menu includes the popular Mala Xiang Guo, Sichuan Beef Noodles (my personal favourite) and Sweet Potato Noodles amongst others.

The restaurant also features fusion (Malay and Chinese) dishes in the menu like Dendeng Beef Szechuan Rice and Salted Smoked Duck with Laksa Noodles. The beverage menu is also extensive and includes coffee, juice and mocktails! Plus, spiciness of the dishes are also customisable, so if you're up for a challenge, then Le Fuse is definitely for you! For Muslim patrons, a musollah is also available for use.
Address: 22 Lim Tua Tow Rd, Singapore (547772)
Opening hours: Tue-Thurs: Lunch: 12pm-2.30pm, Dinner: 6pm-10pm, Friday: 4pm-10pm, Saturday: 12pm-10pm, Sunday: 1pm-10pm, Closed on Mondays
2. The Dim Sum Place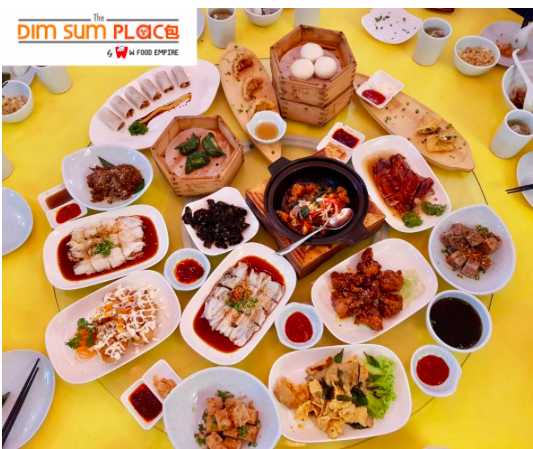 Specialising in Cantonese cuisine, The Dim Sum Place offers great food at an affordable price. Menu includes classic dim sum dishes and noodle dishes amongst the variety. Spoilt with options, there is surely a dish for every palate!

The restaurant is also well-decorated and cosy, a perfect spot for a family dinner. This popular restaurant is also located conveniently in the heart of Arab St, about a five-minute walk to Masjid Sultan, where you can complete your prayers!
Address: 791 North Bridge Road, Singapore (198759)
Opening hours: Daily, 11am – 2.30pm, 5.30pm – 11pm
3. Tang Tea House Jalan Kayu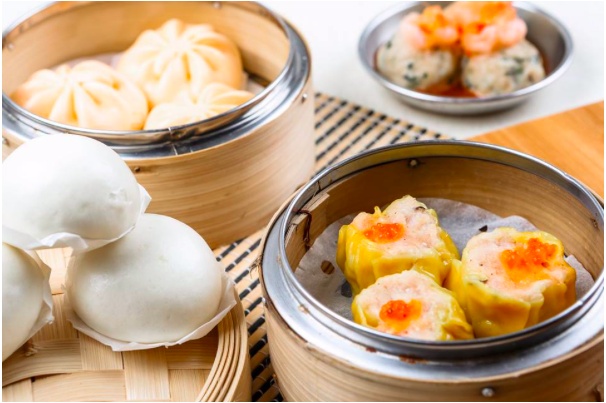 Tang Tea House has a chain of halal-certified Chinese restaurants all over the island which makes it easy to make a reservation for a meal. With most of their restaurants open until 3 in the morning, Tang Tea House is a favourite spot for many who loves supper. Their menu includes rice and noodles dishes and a variety of dim sum. 
Famed for their Crispy Bee Hoon, Chicken Rice and a variety of dim sum, this restaurant is slowly climbing up the ranks of locals' favourite supper spots!
Address: 242 Jalan Kayu, Singapore (799466)
Opening hours: Daily, 11pm to 3am
4. Segar Restaurant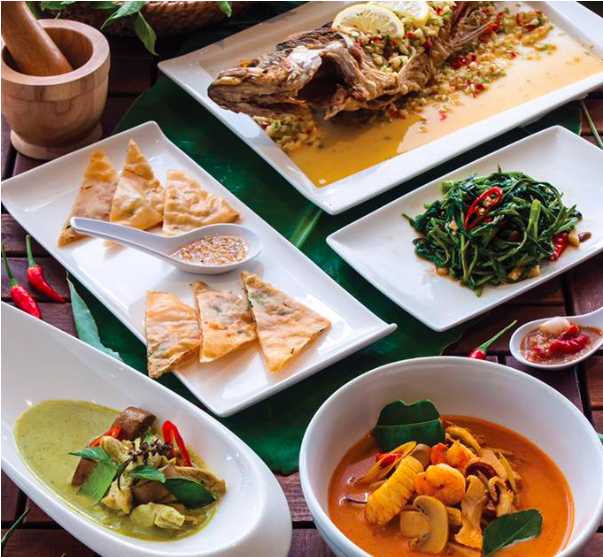 Located in the heart of Chinatown, this restaurant is an authentic Chinese restaurant that is halal-certified. Great for big groups, Segar Restaurant boasts a tantalising spread of Chinese cuisine, suited for all consumers.

With fresh ingredients and amazing price points, it comes as no surprise why this restaurant receives countless good reviews from its patrons. They also serve other Asian cuisines such as Tom Yam Seafood soup and the like. With the large variety of food sold, there is bound to be something for everything. Their popular menu includes Steamed Tapioca, Hong Kong Hor Fun and Segar Claypot Golden Chicken.
Address: 133 New Bridge Road, B2-39/40/41, Chinatown Point, Singapore (059413)
Opening hours: Daily, 11.30am – 9.30pm
5. Mak's Place – The Hawkerant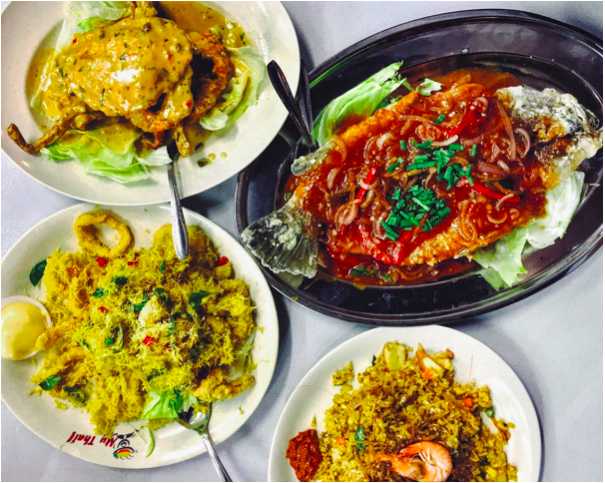 Located in Kembangan along Changi Road, Mak's Place offers a spread of halal Chinese and Western cuisines – menu ranges from Hokkien Mee to Sirloin Steak, a testament to the restaurant's effort to offer variety. Other popular dishes include Black Pepper Steak, Kung Bao Chicken and Seafood Kway Teow Soup.
Address: 401 Changi Rd, Singapore (419847)
Opening hours: Daily, 4pm – 1am
6. Ni Zou La Mian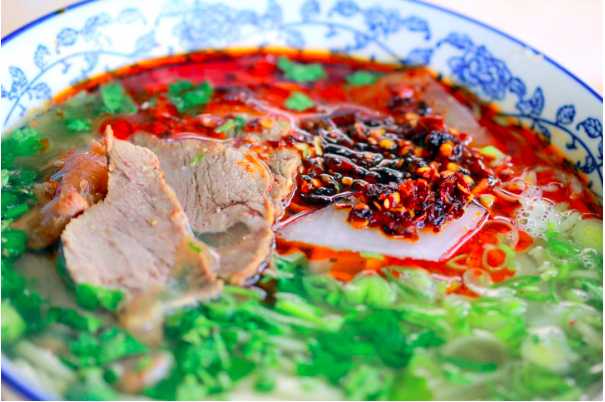 Halal handmade noodles? Yes please! Hidden away in a little corner of a food court, Niu Zou La Mian, offers a comforting experience of tasting authentic Chinese noodles. Prices are drastically low, a complete steal for the portion given. Despite being located in the typical kopitiam, the variety of La Mian will take your breath away.
The chef and owner from Gan Su, China, makes the noodles by hand everyday, upon order, which promises the quality of the menu. Some of the popular picks include Lan Zhou Beef Ramen (which only costs S$5!), Dry Noodles with Braised Beef (S$8) and Dry Noodle with Cumin Lamb (S$8).
Address: Blk 325 Ubi Ave 1, Food Point Food Court, Singapore (400325)
Opening hours: Daily, 12pm – 3pm, 4.30pm to 10pm
7. Mackenzie Rex Restaurant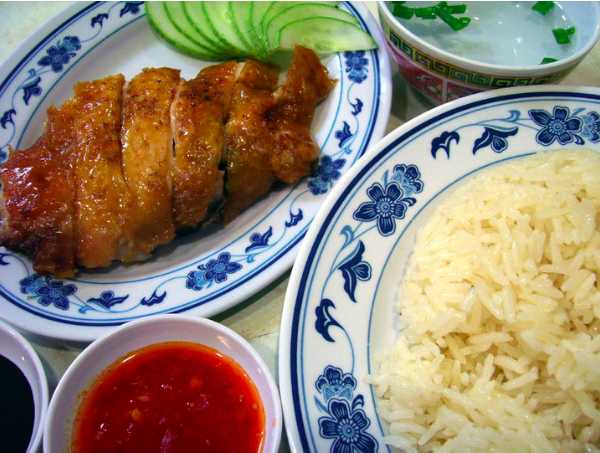 Flexing Chinese and Hainanese cuisine, Mackenzie Rex Restaurant is best known for their Chicken Rice. Believe it or not, the Chicken Rice here has won awards such as the Best Top 10 Chicken Rice Award in Singapore and the Best Halal Chicken Rice Restaurant.

They pride themselves over the quality of their cuisines and the authenticity of the menus. Other patrons' favourites include Ngoh Hiang Spring Rolls and the Fried Beef Kway Teow. Formerly located in Rex Cinema, this popular halal eatery is now located at Prinsep Street.
Address: 66 Prinsep Street, #01-01, Singapore (188668)
Opening hours: Daily, 11am – 10pm
8. Yi Zun Beef Restaurant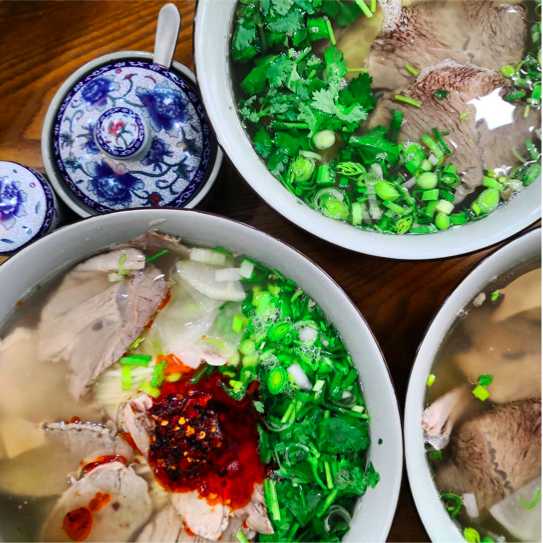 Another handmade noodles store, Yi Zun Beef Restaurant offers quality La Mian on the menu. The hand-pulled noodles are made fresh with halal ingredients, a perfect space for Muslims to try authentic La Mian dishes.

The prices of the dishes here are also incredibly affordable for the portion that you receive. Often, you choose the size of your meal, either a small or large. Many patrons commented that a small portion is still larger than average so if you are looking for quality food at an incredible price point, consider this restaurant! Some of the favourite menus include the infamous Yi Zun Beef Noodles and the Xinjiang Big Plate Chicken.
Address: 45 Sam Leong Road, Singapore (207935)
Opening hours: Daily, 11am – 10pm
9. Tongue Tip Lanzhou Beef Noodles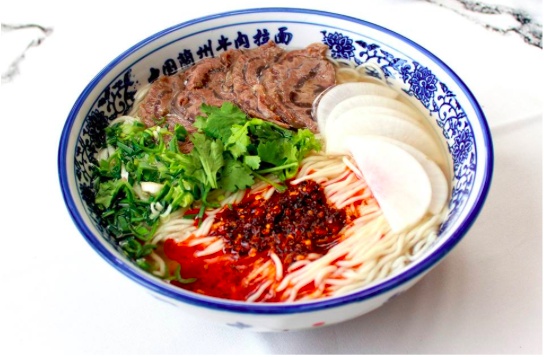 This noodle chain is a hit in China and has now arrived in Singapore! Boasting 300 stores under its belt in China, Tongue Tip Beef Noodles is starting to gain popularity in Singapore. With recipes that have aged decades, this noodle dish is a flavourful meal for all.

A recommended dish for first-timers to try is their Signature Beef Noodles to truly have a taste of the original beef noodles. You can also pick the size of your dish, if you opt for a large portion, there is a free top-up of noodles! If you are feeling adventurous, there is also a 'build your menu' option where you can pick what to include in your noodle – this includes the spicy level of the dish as well!
Address: Tiong Bahru Plaza, 302 Tiong Bahru Rd, #02-107/187, Singapore (16873)
Opening hours: Daily, 11am – 10pm
Also read: 10 Halal Japanese Restaurants in Singapore for a Taste of Japan