For most, the idea of finding a quality halal restaurant especially in a European city like Paris might seem daunting and ambitious. However, with the growing number of Muslims in the city, options for halal options have also increased.

Cuisines ranging from classic French and African to Asian are available for all in this vibrant and multicultural city. Check out these eateries which feature some of the best halal food in Paris!
1. 1000 & 1 Signes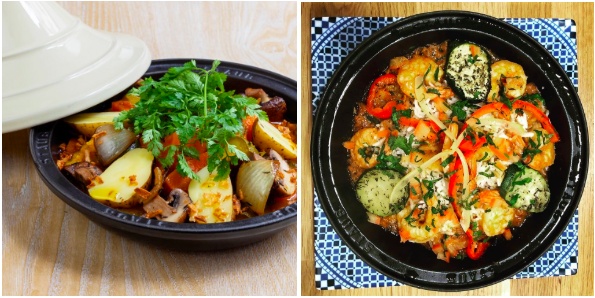 Located in the famous area of Montmartre, 1000 & 1 Signes is a restaurant you do not want to miss. Opened by a deaf Moroccan back in 2011, this restaurant owner communicates using the available tablets or via sign language. Also, the service and kitchen staff are all able to sign, in hopes that patrons will develop an interest in sign language and deaf culture. 
The menu is a diverse spread of Middle Eastern and Moroccan dishes which include Merguez and juicy Lamb Shanks. This is definitely an interesting stop for a meal while learning something new!
Cuisine: Moroccan, Middle Eastern
Address: 76 rue de Charonne, 75011 Paris, France
2. L' Echappee Belle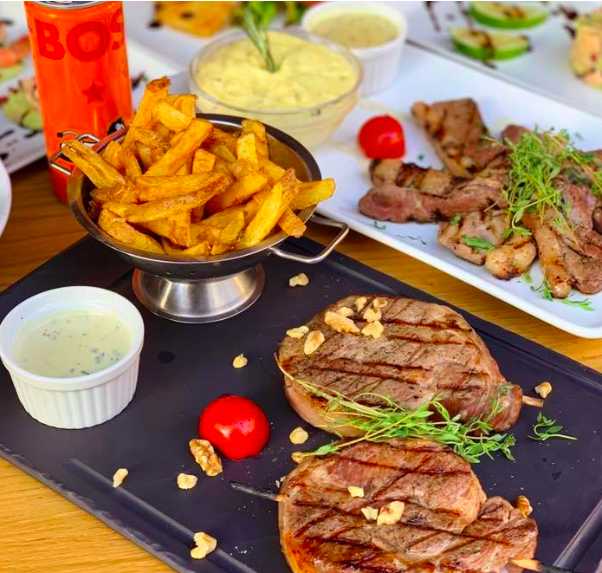 L' Echappee Belle is a modern restaurant with chic decor, boasting an impeccable spread of French cuisine. The menu is seasonal and organic, with all meat sourced from a local halal butcher. Those looking for a more intimate and private setting are also in luck as L' Echappee Belle also has a basement area where patrons can enjoy some privacy.
Cuisine: French, Contemporary
Address: 7 rue Boulle, 75011 Paris, France
3. Baïli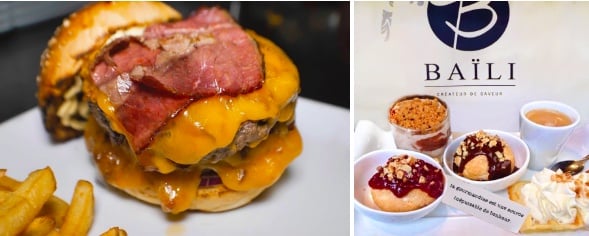 Offering a spread of Mexican cuisines and artisanal burgers, Baïli has something for everyone. Dishes like their Spicy Beef Enchiladas and Manhattan burgers are patron's favourites. Despite its chic decor, the atmosphere is cosy. Baïli also has a wide range of desserts on their menu which includes delice nachos and creme brulee.
For a halal restaurant in the middle of Paris, the average expenditure you can expect is €25 (~S$38). With its trendy and comfortable furnishing, affordable price for quality food, you should consider this restaurant if you find yourself lost in Paris!
Cuisine: Mexican
Address: 29 rue Saint Blaise, 75020 Paris, France
4. Les Grands Enfants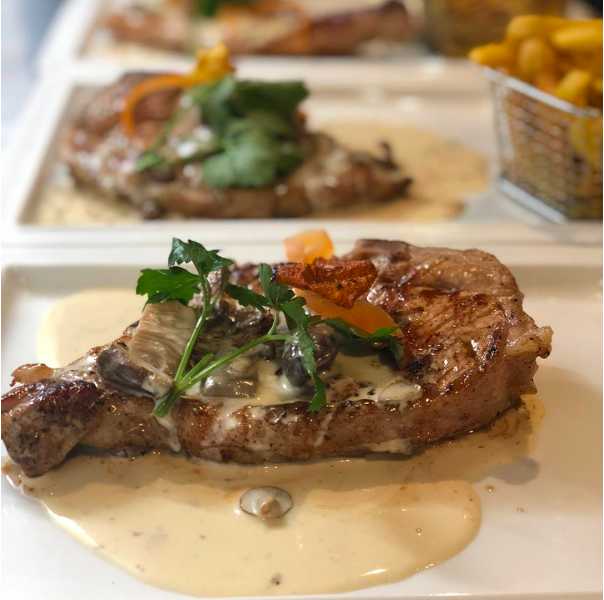 Specialising in French halal cuisine, Les Grands Enfants wants to ensure that their menu is genuine while still offering a wide variety. They pride themselves over the homemade nature of their menu, incorporating meat of French origins into the dishes. Their menu offers a spread of French cuisine like duck breast, foie gras and beef tenderloin. 
Cuisine: French, European
Address: 160 boulevard de Charonne, 75020 Paris, France
5. Le Butcher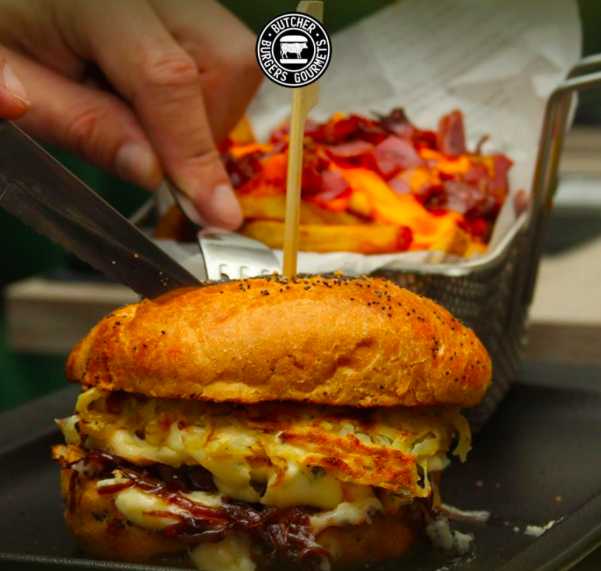 Specialising in meat, Le Butcher offers quality meat in their burgers. Interestingly, the burgers in their restaurant are also named after the various districts of the 8th district in Paris. The restaurant also serves brunch and with a seating area of 50, it is a definite ideal place to dine in for when you stop by Paris!
Cuisine: American, Fast Food
Address: 157 rue du Faubourg Saint Honore, 75008 Paris, France
6. Gumbo Yaya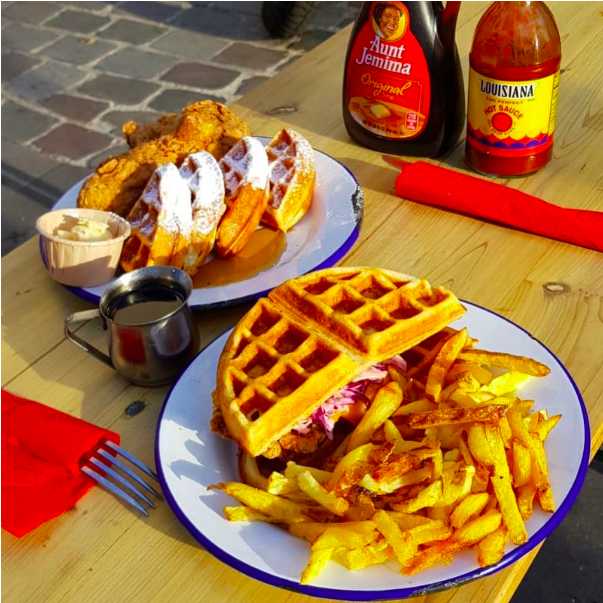 Focusing on African-American cuisine, Gumbo Yaya is the epitome of 'soul kitchen'. With comfort food galore, this restaurant is a must-go for those who want to enjoy classic favourites with their loved ones. Most popular for their chicken and waffle combo, Gumbo Yaya will surely capture your heart for the time that you are in this lively city!
Cuisine: American
Address: 3 rue Charles Robin, 75010 Paris, France
7. Le Confidentiel

This high-end dining experience is one that is committed to ensuring customers indulge in authentic European cuisine. Their menu includes Italian Crispy Chicken and Linguine Carbonara which are top choices for many customers. Le Confidentiel is located in the prestigious Golden Triangle area of Paris, where you could dine in luxury after a day of exploring Paris.

Many reviews from patrons cite the lush and grand atmosphere of the restaurant, coupled with the scrumptious quality of the food served as their reasons for their great experience. This intimate setting is also a perfect spot to celebrate milestones – perfect for romantic gestures in the city of love!
Cuisine: French, European
Address: 6 rue Robert Estienne, 75008 Paris, France
8. 5th Avenue House of Hotdogs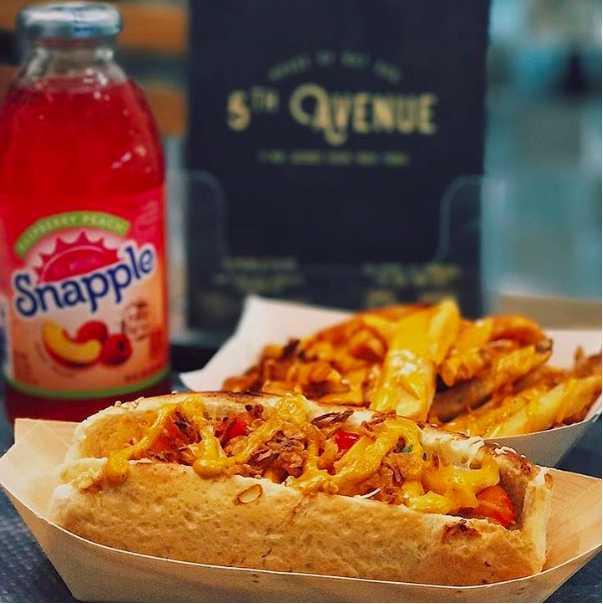 Serving a variety of hotdogs, bagels and salads, it is not often to come across a hot dog place that is halal, especially in Paris! 5th Avenue House of Hotdogs is a take-away style store, with their menu starting at a very affordable price of €5 (~S$7.60). Offering vegan options as well, this friendly place will definitely put a smile on your face!
Cuisine: American, Fast Food
Address: 11 rue Jacques Coeur, 75004 Paris, France
9. Ose African Cuisine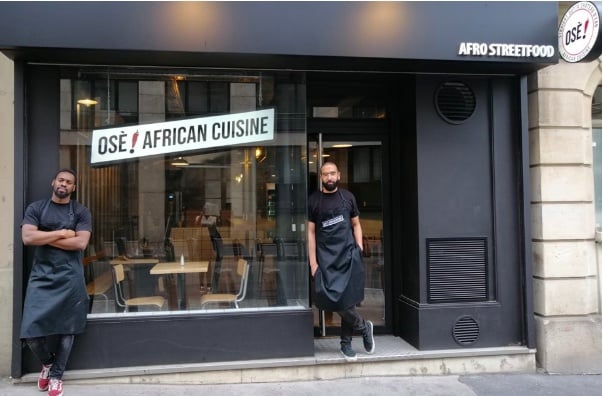 Ose African Cuisine is the brainchild of two brothers, whose original concept was to serve lunch boxes to stay or to go. Since then, the restaurant has evolved into a cosy place offering delicious African and Carribean fusion dishes. Located in the heart of the French capital, not only is this restaurant halal, but it is also affordable and generous with the food servings.

Cuisine: African, Cajun & Creole, Fusion, Street Food, Fast Food
Address: 34 rue du Faubourg Saint Martin, 75010 Paris, France

10. Le Wok Saint Germain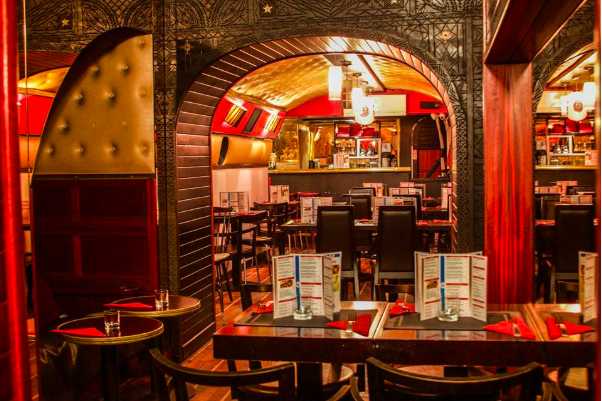 Le Wok Saint Germain has a variety of Asian cuisine, which includes Thai fusion food, with origins from Vietnamese and Chinese, in their menu. Customers have also noted how the dishes were served in generous portions.

Not only is this restaurant halal, but it also serves dishes that are gluten-free and vegetarian-friendly. Located in the heart of Paris, this cosy restaurant boasts a menu that includes favourites such as Pad Thai and Bo Bun.
Cuisine: Chinese, Asian, Thai, Vietnamese
Address: 45 rue Dauphine, 75006 Paris, France
Also read: Halal Food in London: 10 Places to Visit When You're Hungry